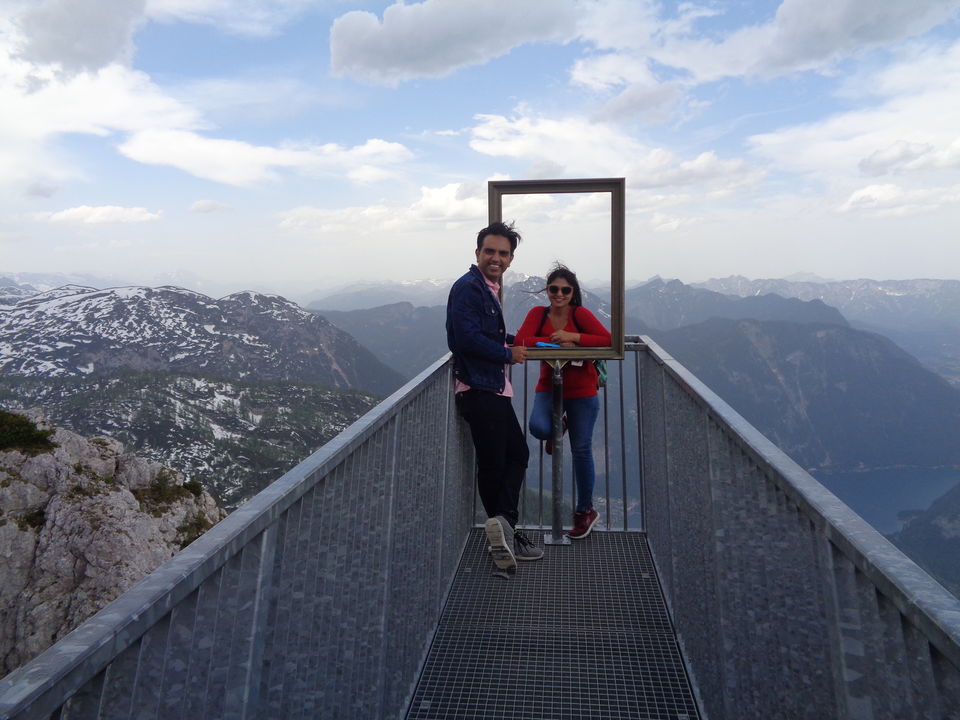 Journey to Dachstein Glacier and Five Fingers took us from the Austrian plains to the top of the Alps. Snow-sloped mountains, sunny blue skies and the shimmering Hallstatt lake in the background made the journey up so magical.
In my opinion, Hallstatt is quite overrated and therefore we decided to go to Dachstein glacier first on our trip to Hallstatt.
So we took a train from Salzburg Hbf station to Attnang-Puchheim and then changed the platform to take a train to Obertraun Dachsteinhohlen Bahnhof. It took us about 2h 11m to get from Salzburg to Obertraun, including transfers. We bought the tickets through the vending machine at the train station since it was a last minute plan but you can buy tickets in advance online or drive down.
We walked through the Alpine village Obertraun and crossed the woods to reach the Dachstein Krippenstein cable car point. As you take the cable car up from Obertraun, Hallstättersee becomes smaller and smaller beneath you. Once you arrive at the top of the second leg, the panoramic views of Austria's Alps draws out in front of you.
Once you're at the top of the mountain, you hike towards the Five Fingers viewpoint, whilst enjoying the 360 views of the Dachstein. The gush of cold wind on your face all along makes the experience so magical.
Once you're at the platform, you enjoy quaint views of Hallstatt lake between the massive Austrian Alps sitting quietly. It started to rain by the time we reached this vantage point, so we had to rush back. But truely, this trip was all about the journey more than the destination. And if I were to be honest, I left a part of my heart at this place.