It was mid April when Me and my family decided to visit Kashmir.we set out on 11th of April from Mumbai and landed at Srinagar Airport on the same day.Our first stay was at Srinagar .We had booked a houseboat in Dal lake for that night. I was excited by the thought of staying in a Houseboat. It was around 5pm when we booked a Shikara i.e a boat to reach our Houseboat. The one who was rowing the boat was a Pahadi.He started telling us about Dal lake, how it freezes in winter season, How their existence is dependent on Tourism etc.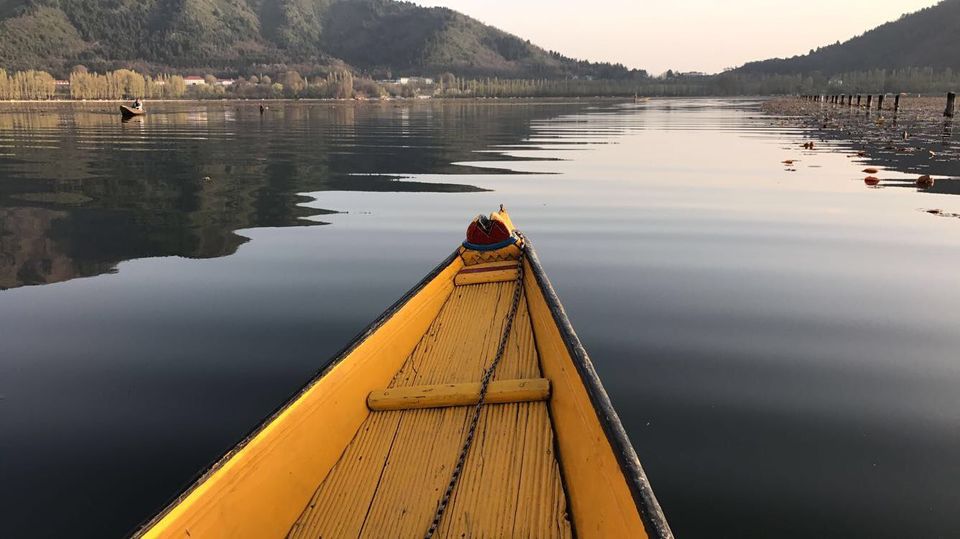 Gradually we started discovering various views that were seen from Dal lake. I was mesmerized by the beauty of Dal Lake. The water was as clear as a crystal. I couldn't take my eyes off the beautiful sunset. I could see heaps of snow on mountains that made me think , " i wish i could stay here forever". It was a treat to my eyes. I haven't seen such an amazing combination of crystal clear water , cool breezes, pink glow, colorful flowers and heaps of snow . I really wished to stay there forever.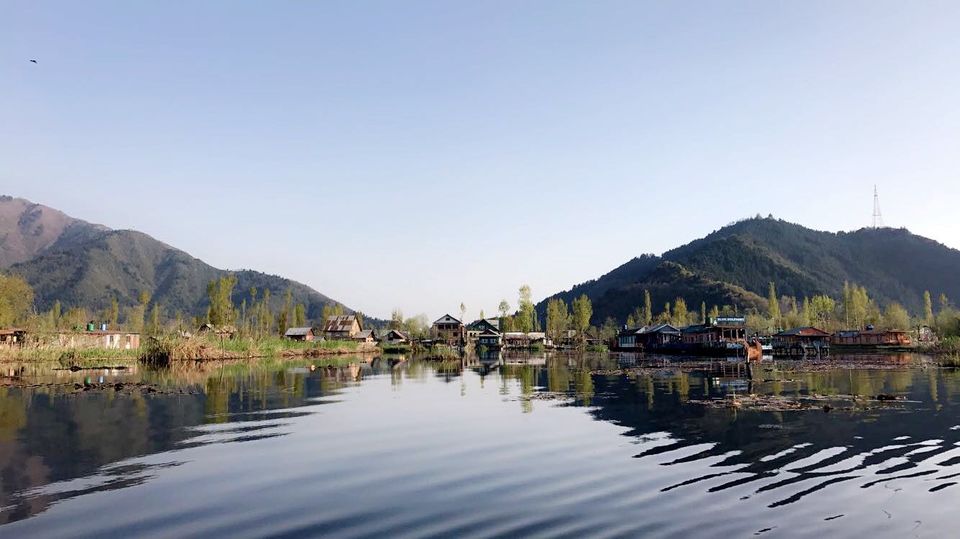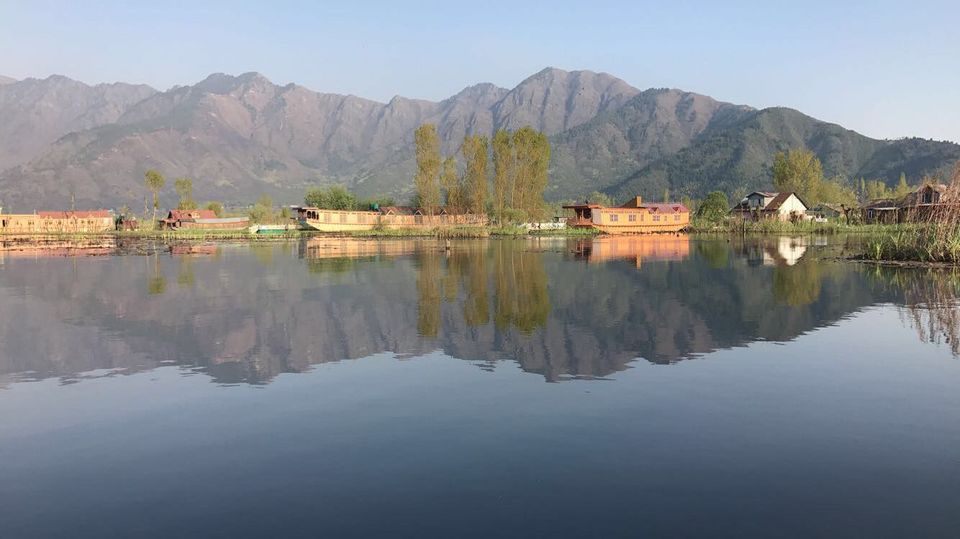 As we started moving forward, I saw something unusual . There were shops developed on boats. I was shocked. These shops sold many kind of products and services . I saw general stores, medical, furniture shop, garment shop, mobile services shop. There was even a Haircut salon . This scenario was astonishing. Dal Lake was a self sufficient space. Local people made business by selling dry fruits, spices, flowers, fruits, on Shikaras. It was almost an hour that we were in Shikara. As usual being a foodie, i was hungry . I came across a boat, that was developed into a food joint. I couldn't resist the tasty smell and hogged a plate full of maggi with Kashmiri Kahwa.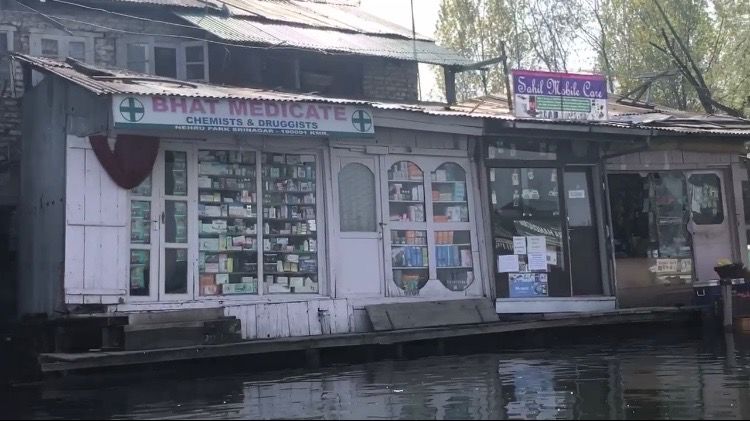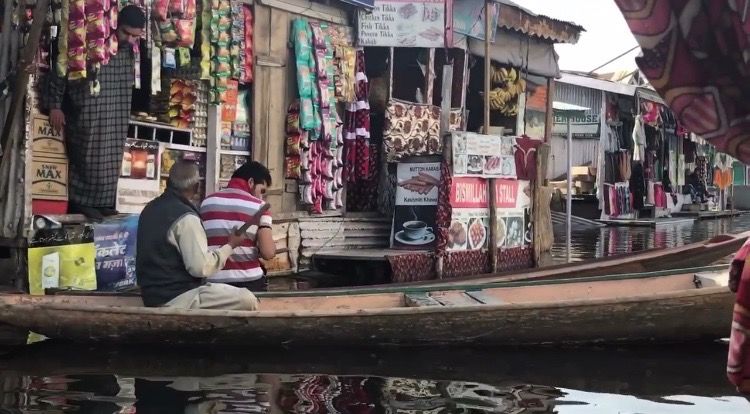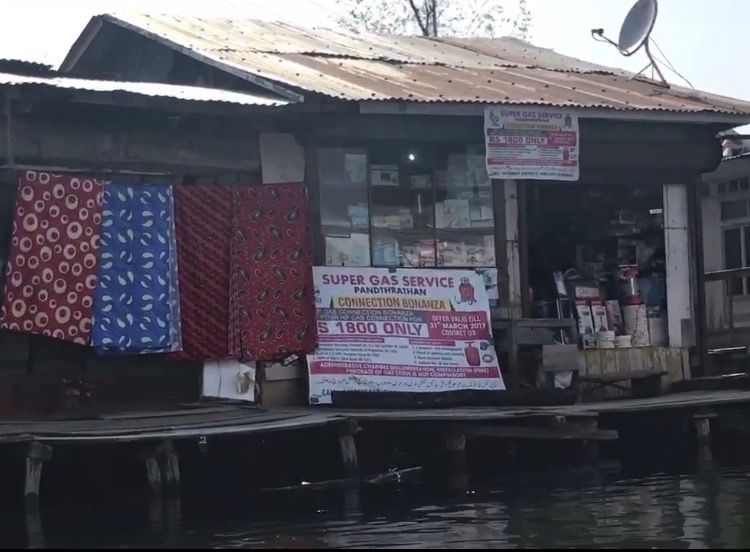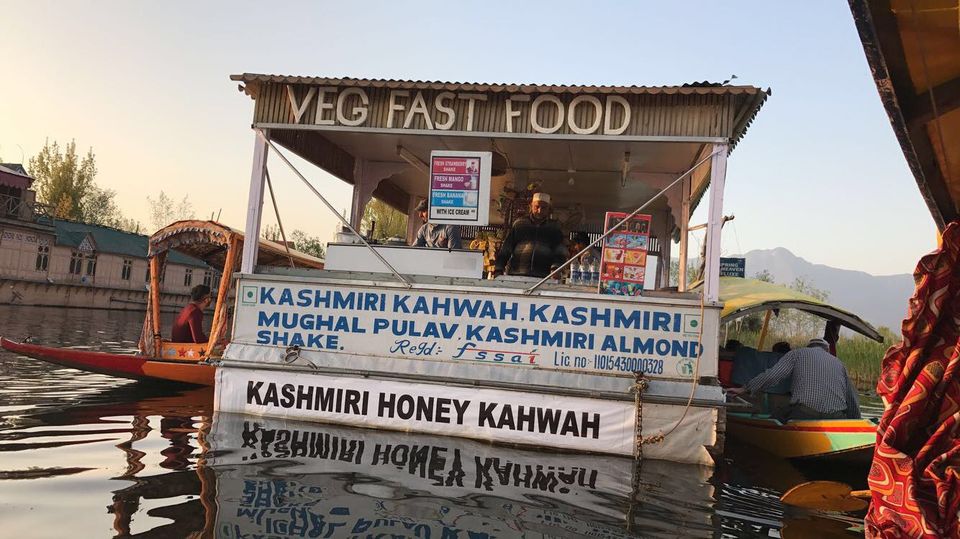 Finally after 0ne and a half hour we halted near our Houseboat which was named as " Mughal-E-Azam". Our houseboat had "Mughal-e-Azam" themed interior. It gave us a feeling of Historical Era. In Dal lake , every houseboat had its own unique name. A night in a houseboat typically costed somewhere between 8k -10k depending on the number of persons and its interior.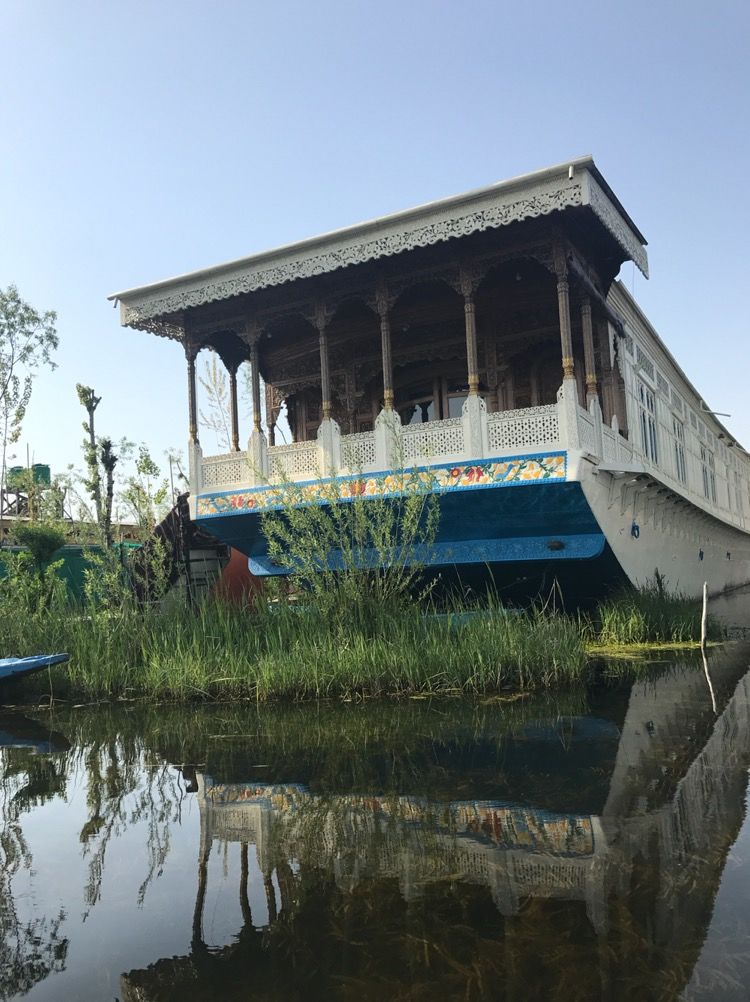 If i have another chance to visit somewhere, it would be Dal Lake. Dal lake is a beautiful example of Nature's beautiful creations...