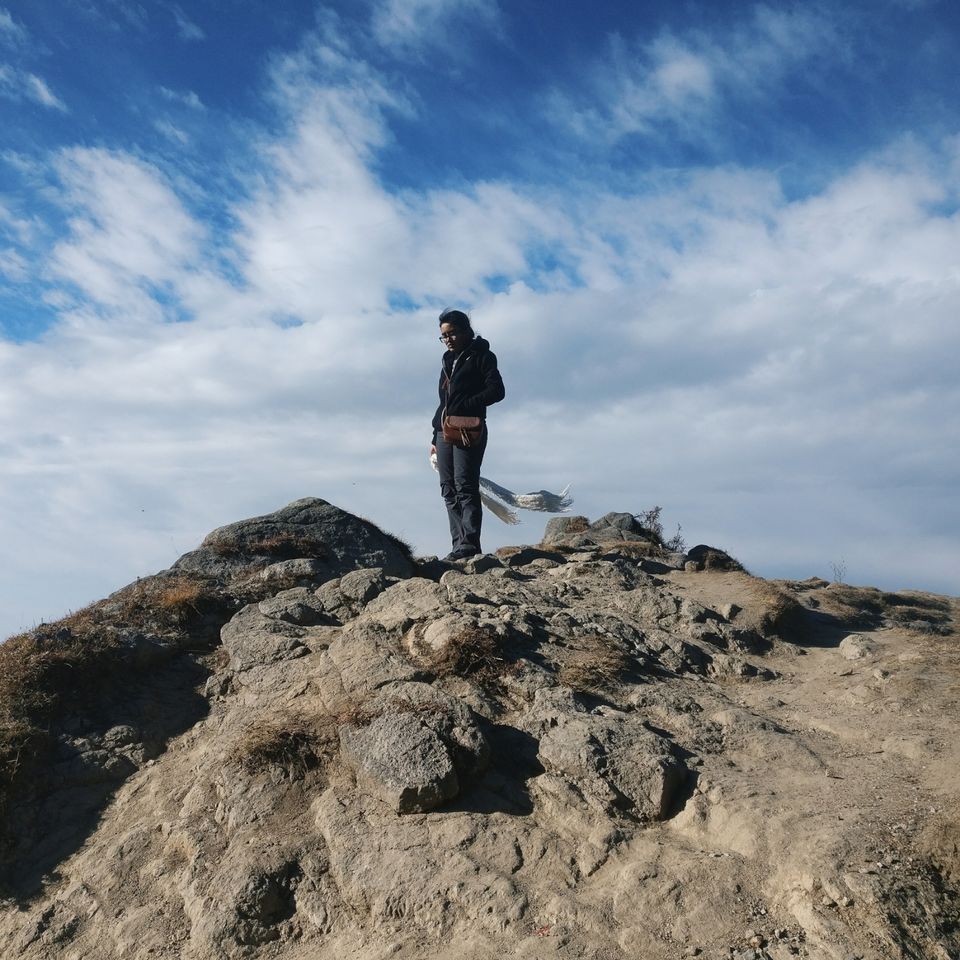 A getaway from the blinding noice of the cities, Dalhousie is a wonderland for all who are in need of experiencing heaven but in a weekend.
Considering you are either travelling from Chandigarh or Delhi, it's a 7 hour bus ride from Chandigarh ISBT to Dharamshala. The buses leave at around midnight and reaches Dharamshala by early morning ( Cost: 400 - 1000, depending on AC or not).
You can then take a HRTC bus from Dharamshala bus stand costing around 500 bucks to Dalhousie.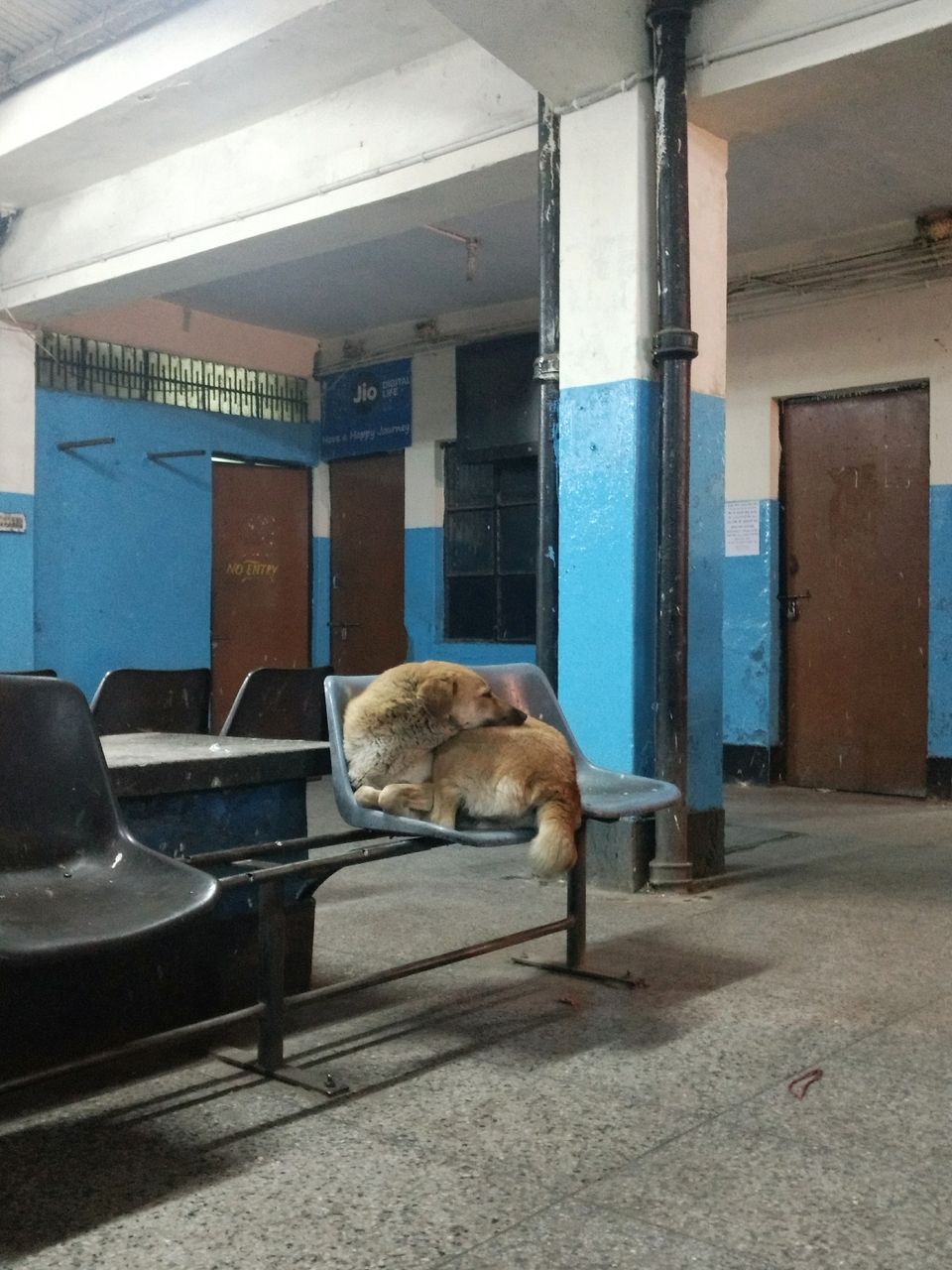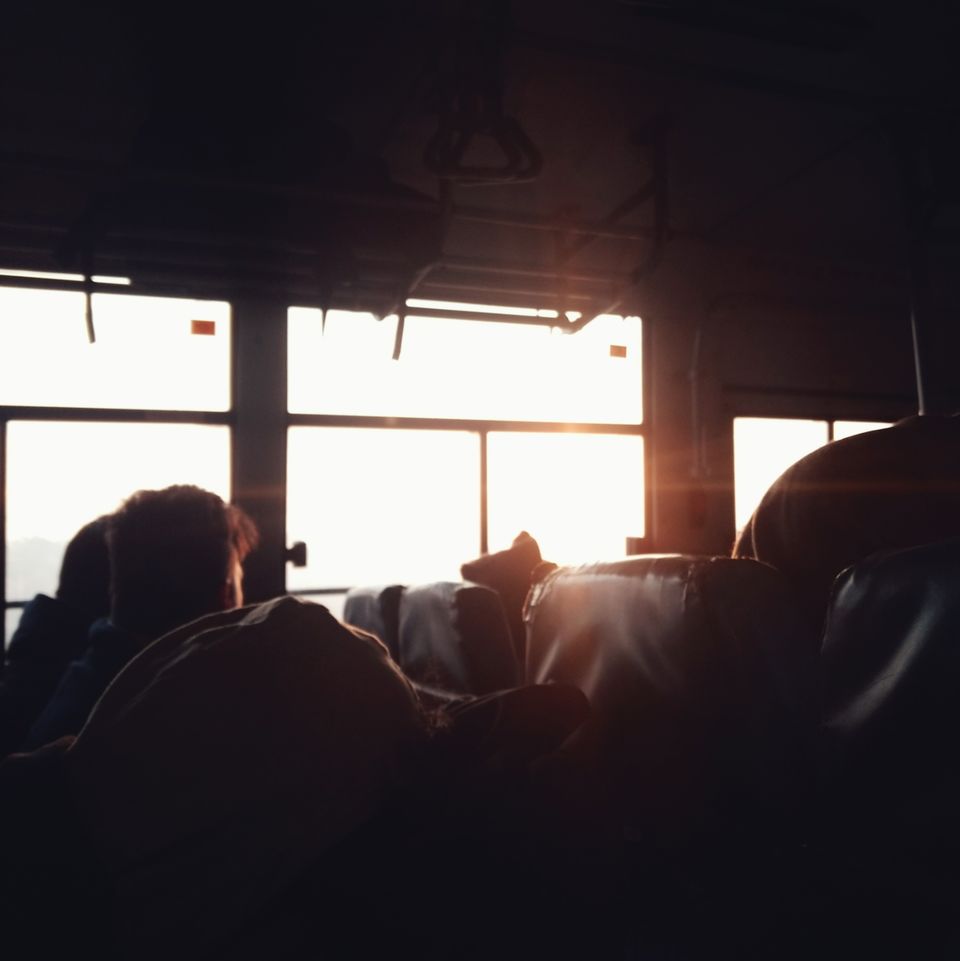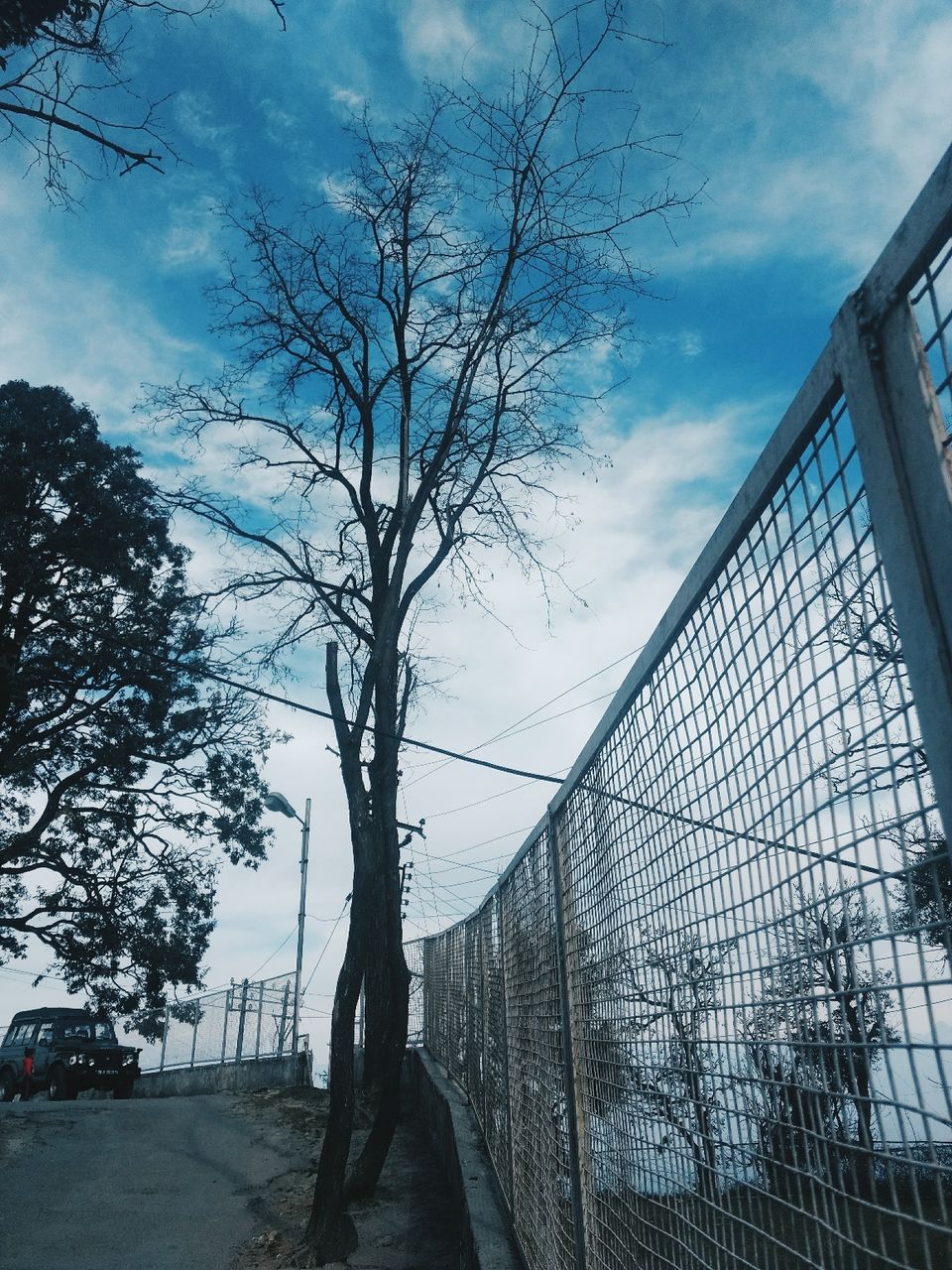 We booked an Airbnb which was walking distant from the Dalhousie mall road and hence had no issues with all the amenities nearby.
A tip: Always keep a card of the cab driver driving you to your stay for the places are quite far away from the town itself so it might come handy.
We explored the mall road in the evening but made sure to come back to our stay before it gets too late.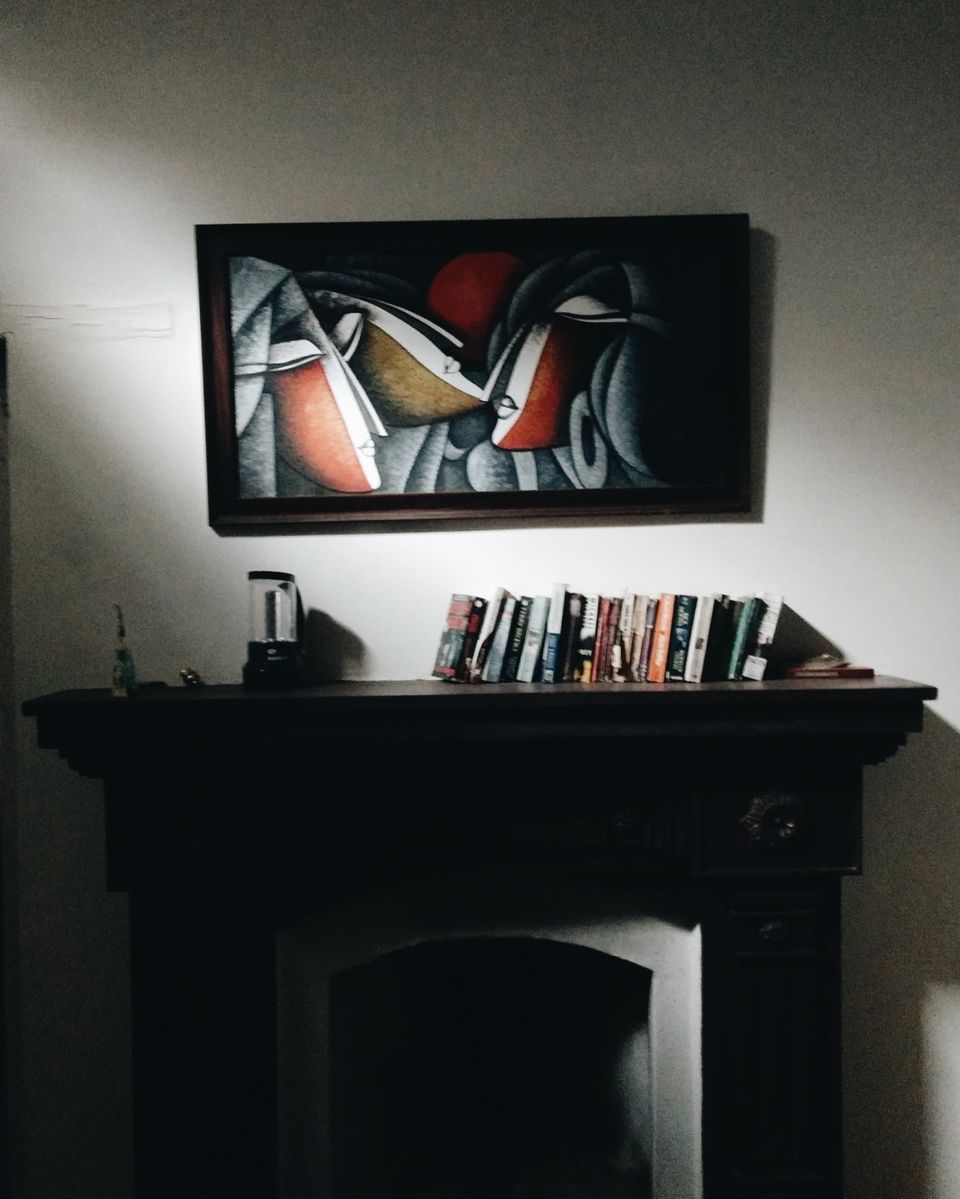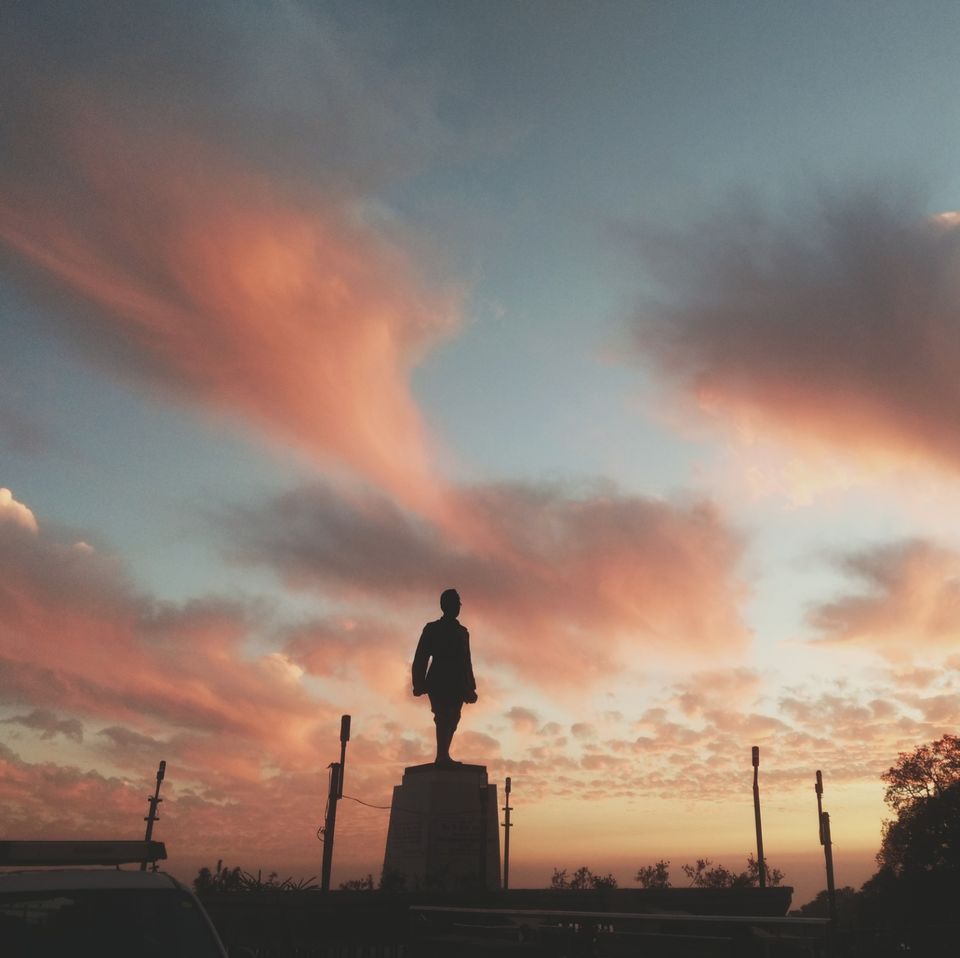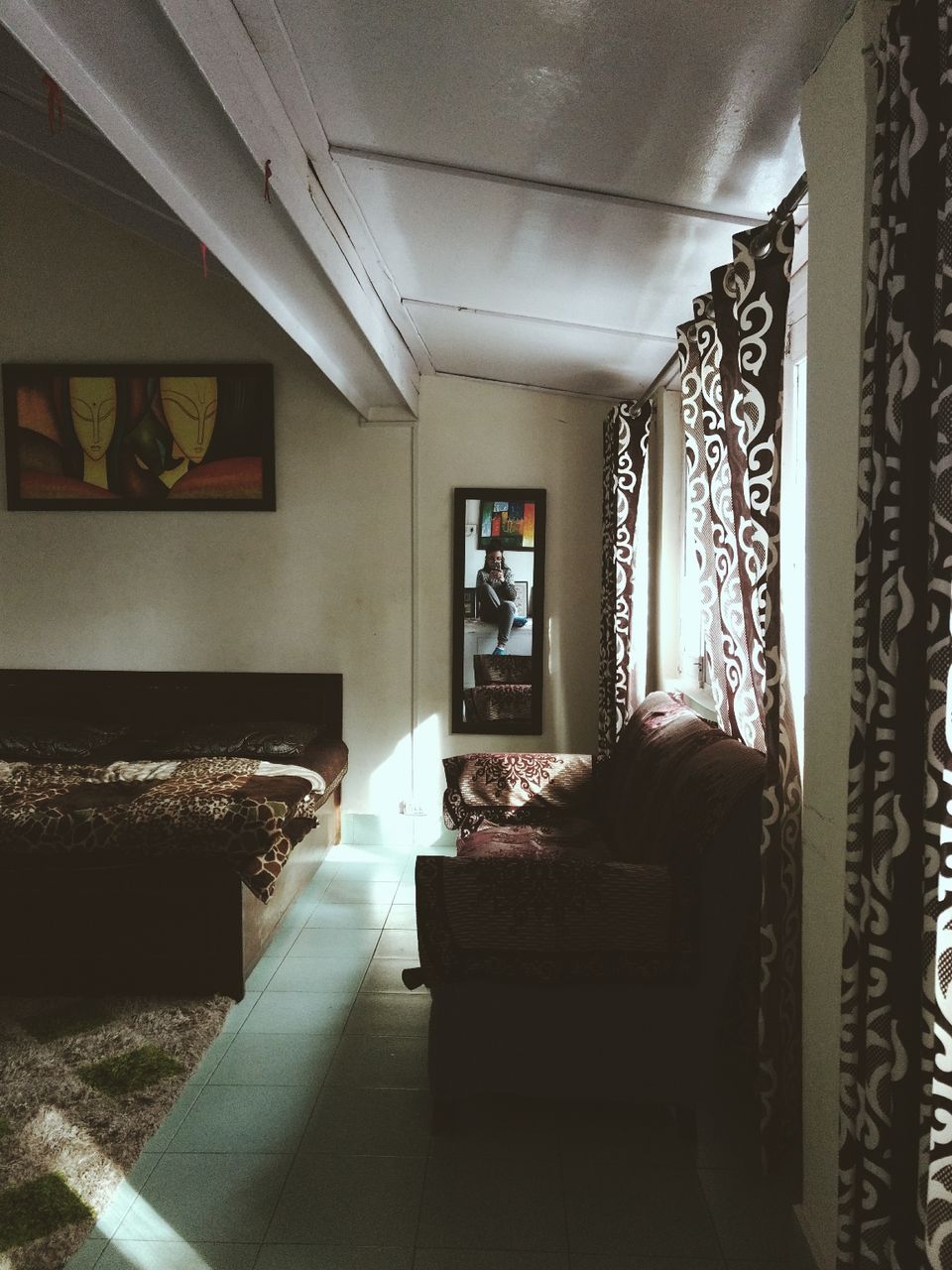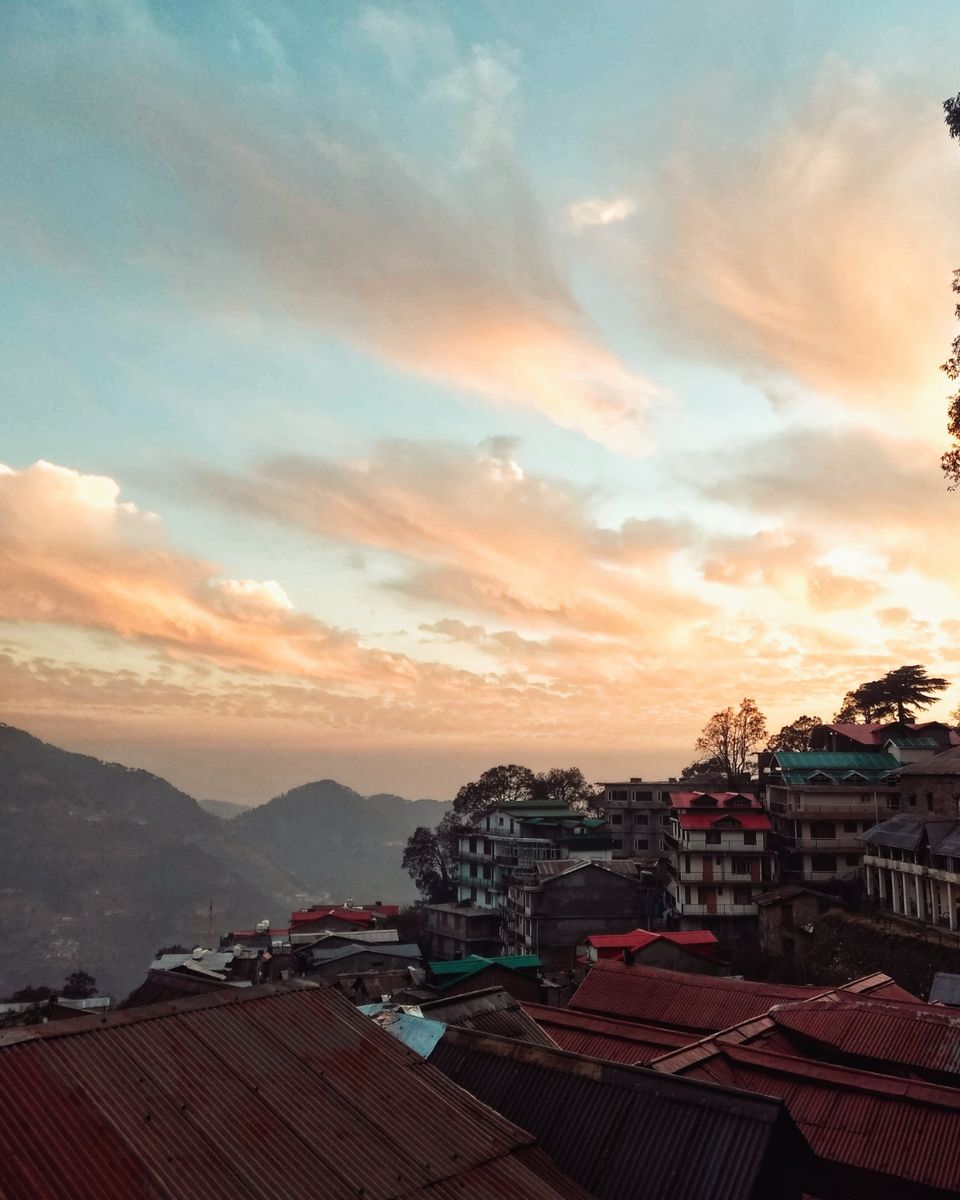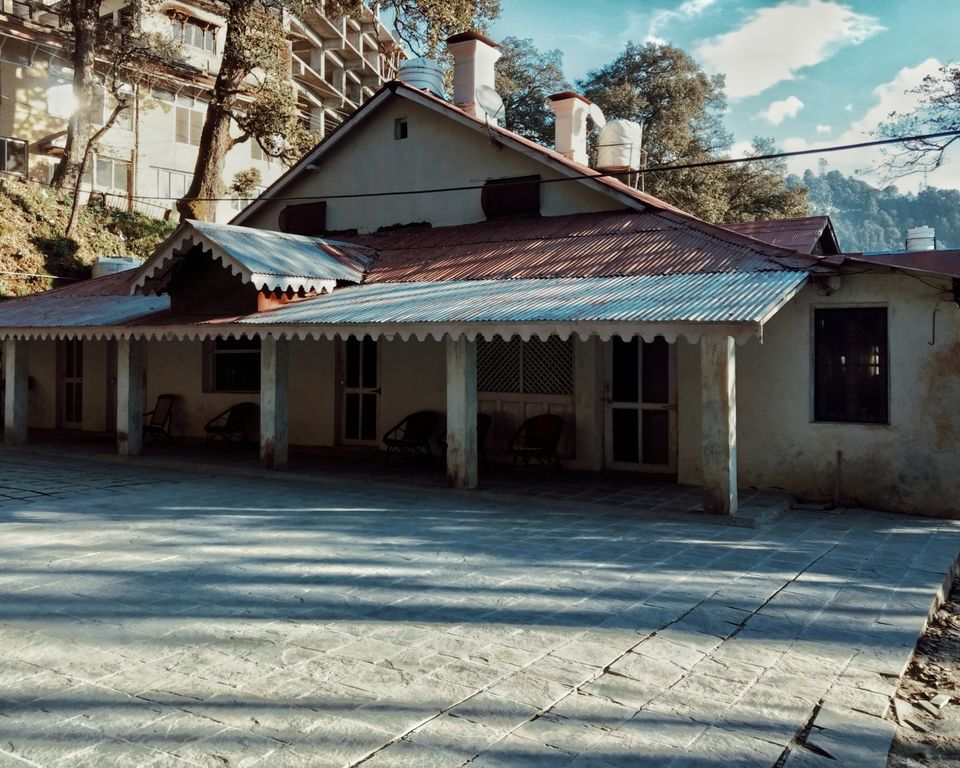 It's advised to start your day early by 9 am if you want to cover all the places around. We took the cab that dropped us earlier to get to all the places around costing us about 3000 rupees for 3 people and two destinations.
It's a 1km hike up the hill and the early morning light makes it look even more gorgeous. This will take take you around 30 minutes if you are good at hiking up.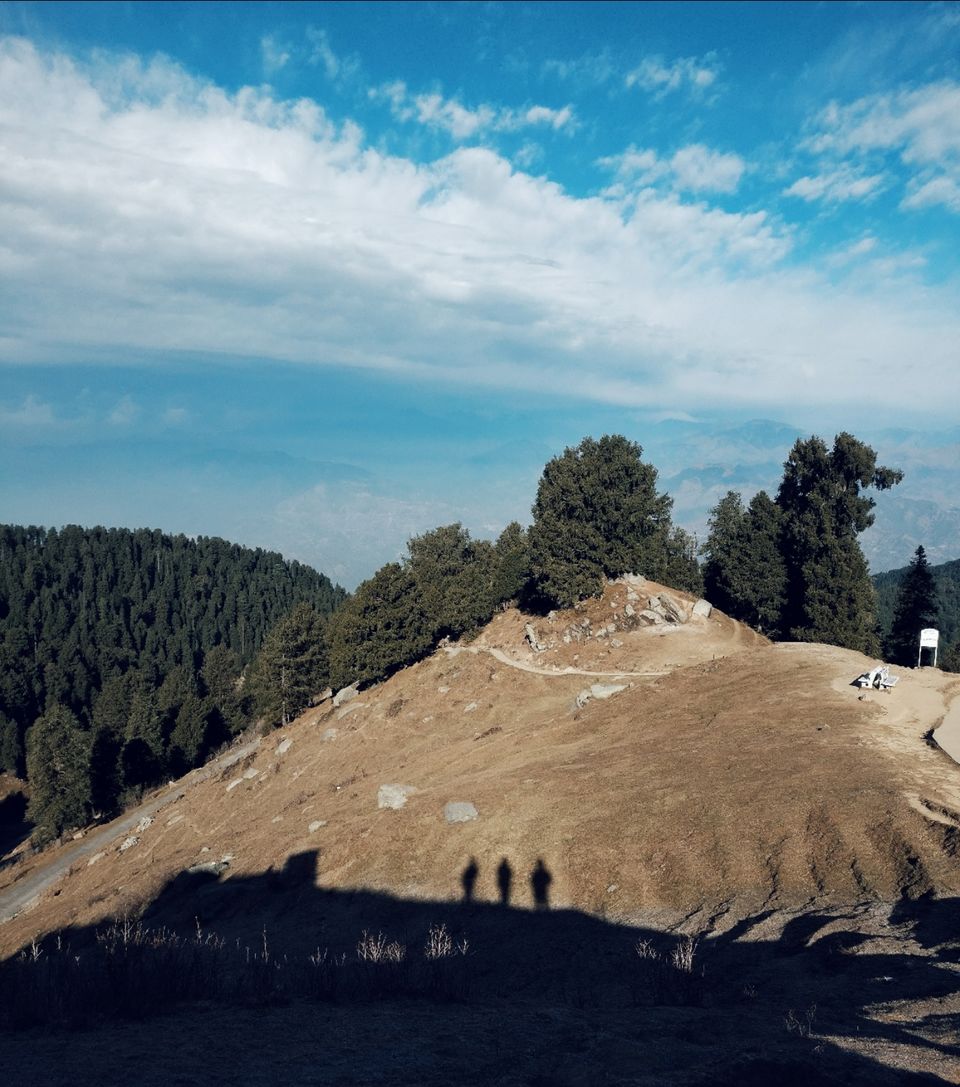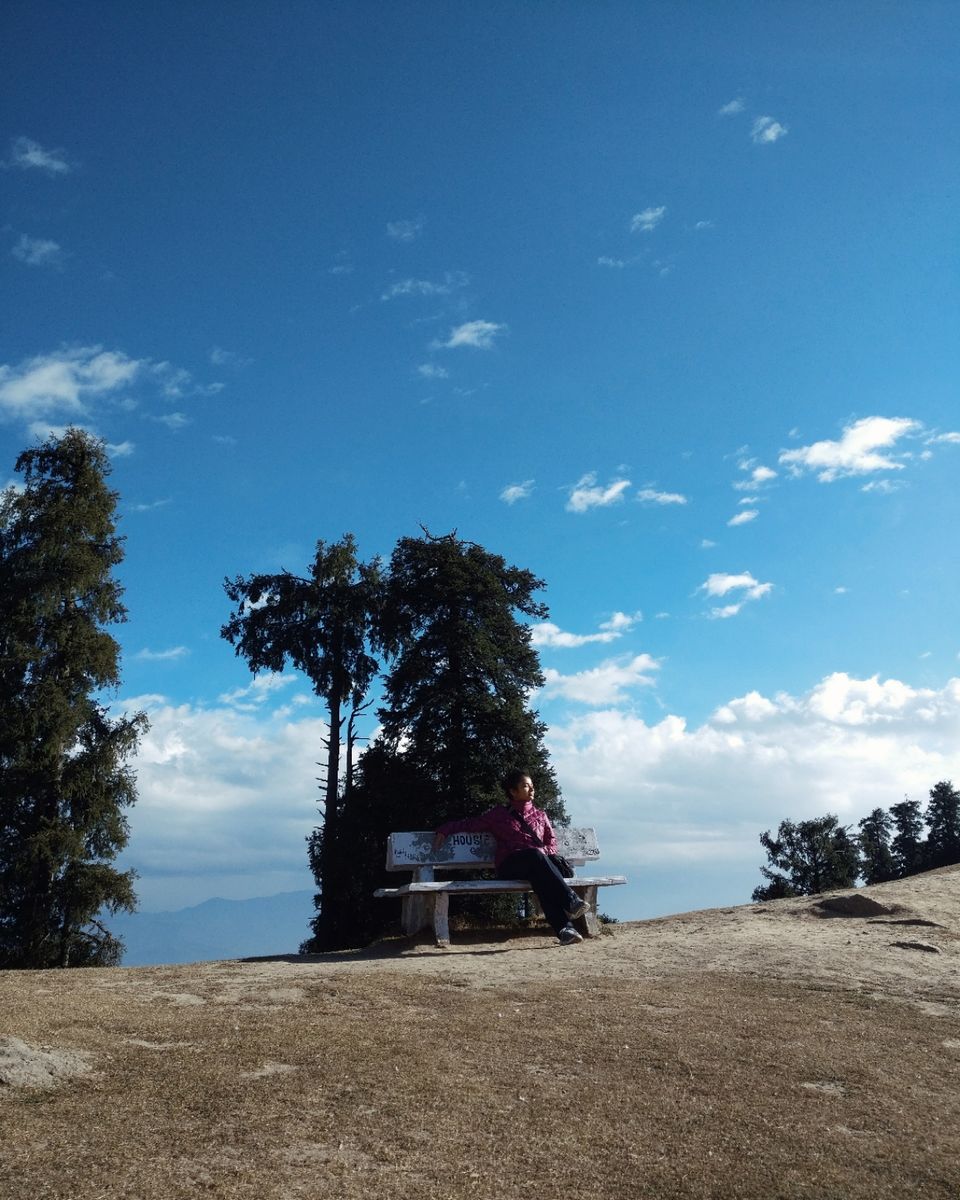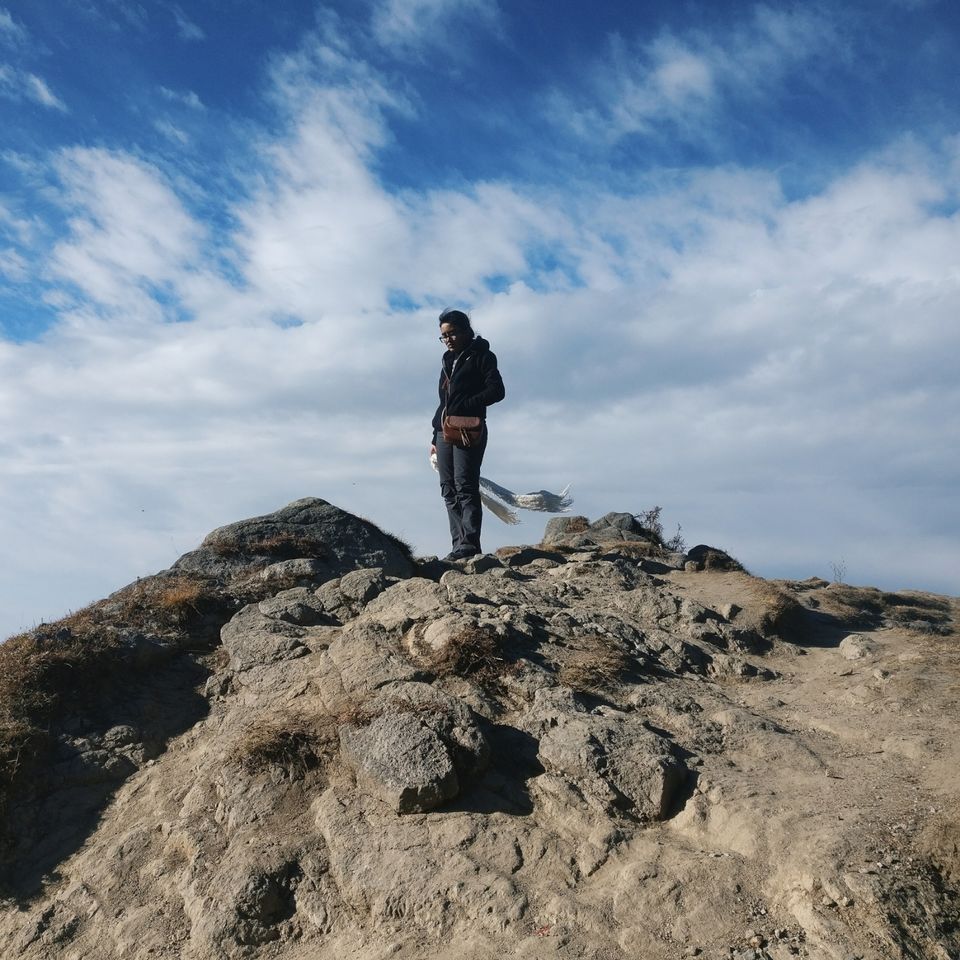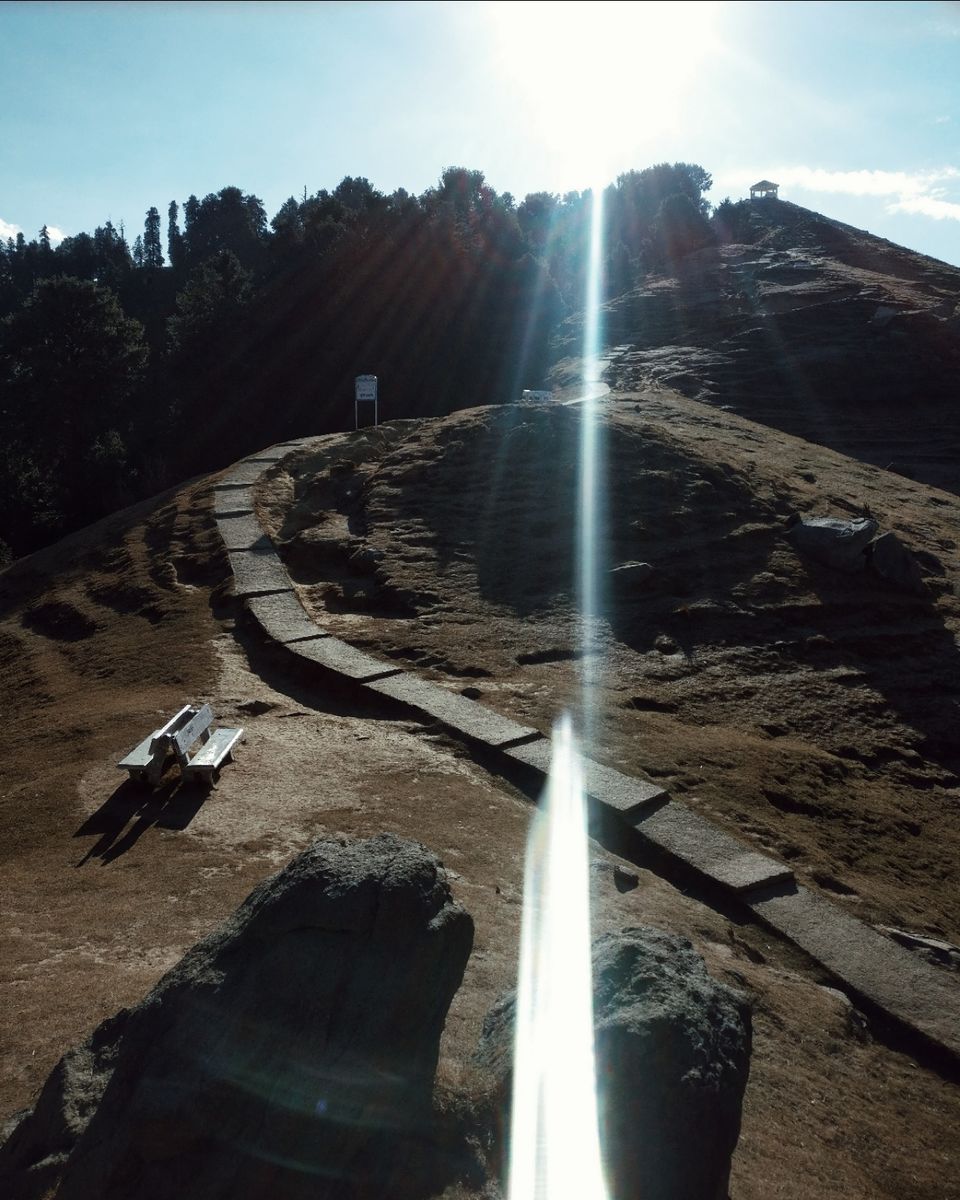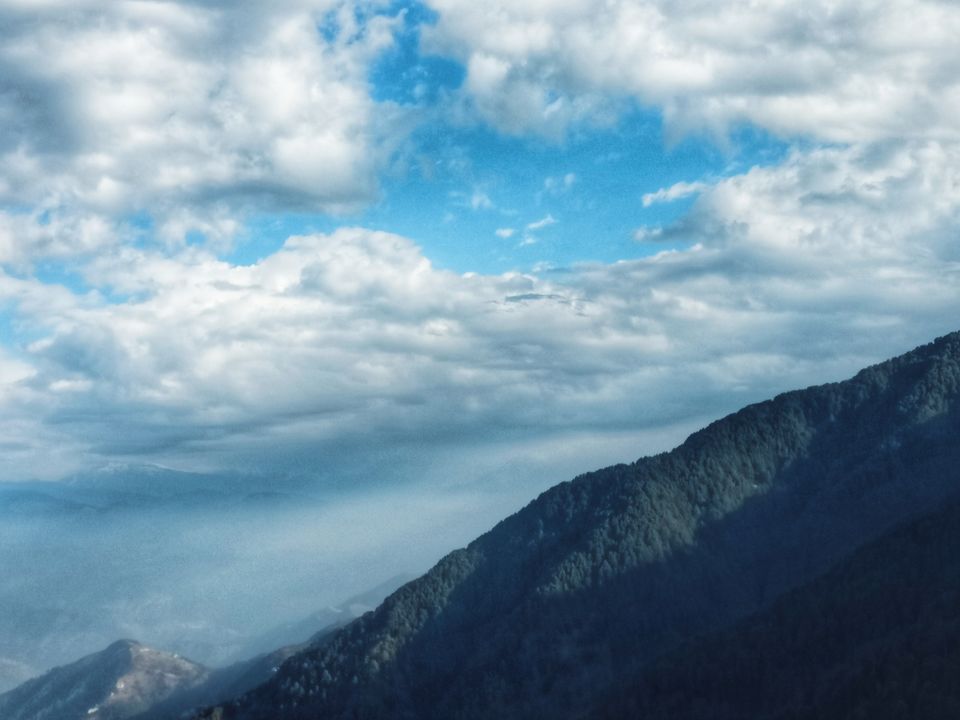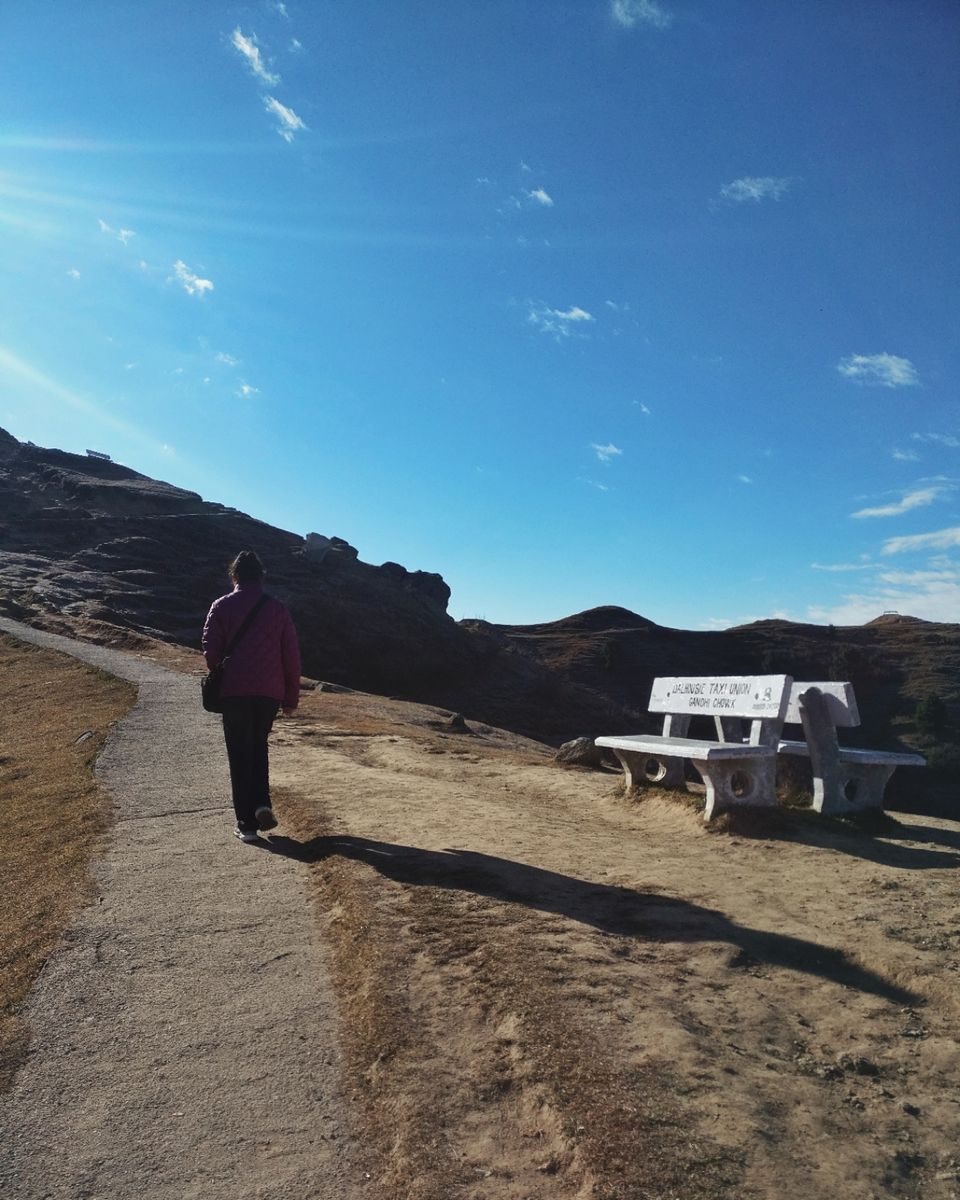 Though this place is crowded with tourists but you will find the sanctity you were looking for sitting by the lake as the wind blows through your hair and your hear the trees rustling.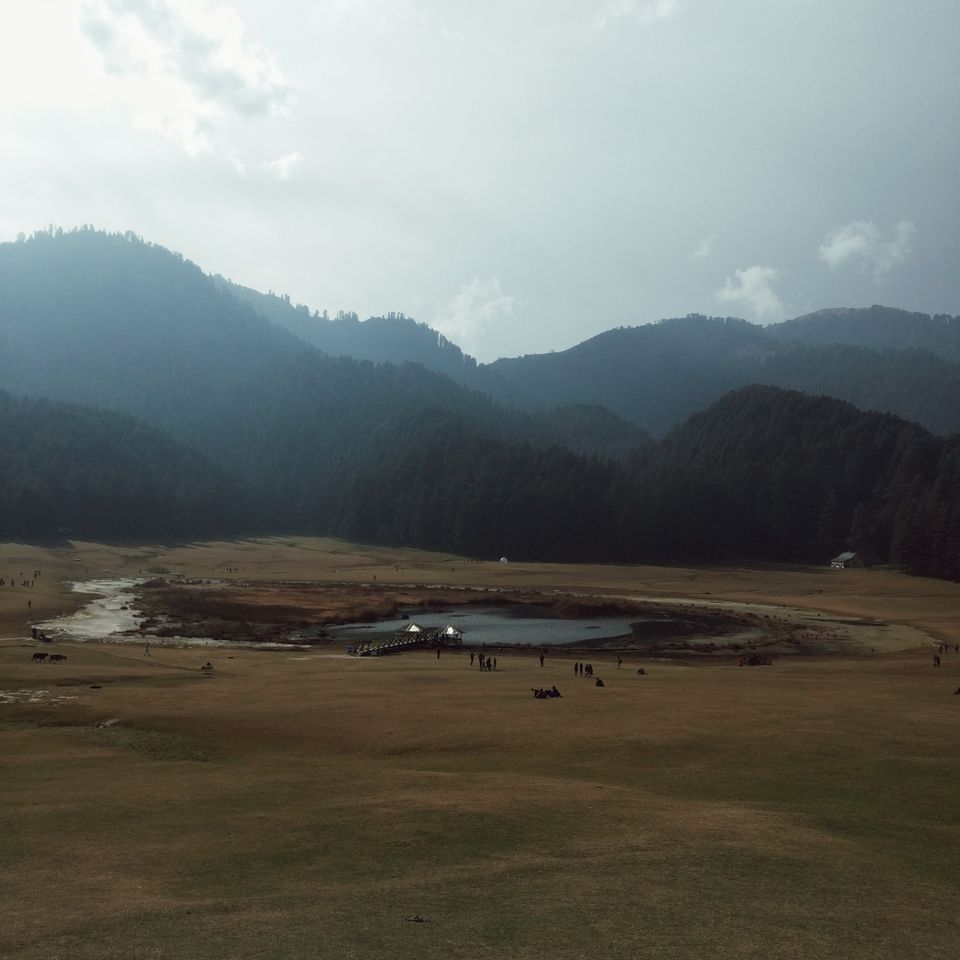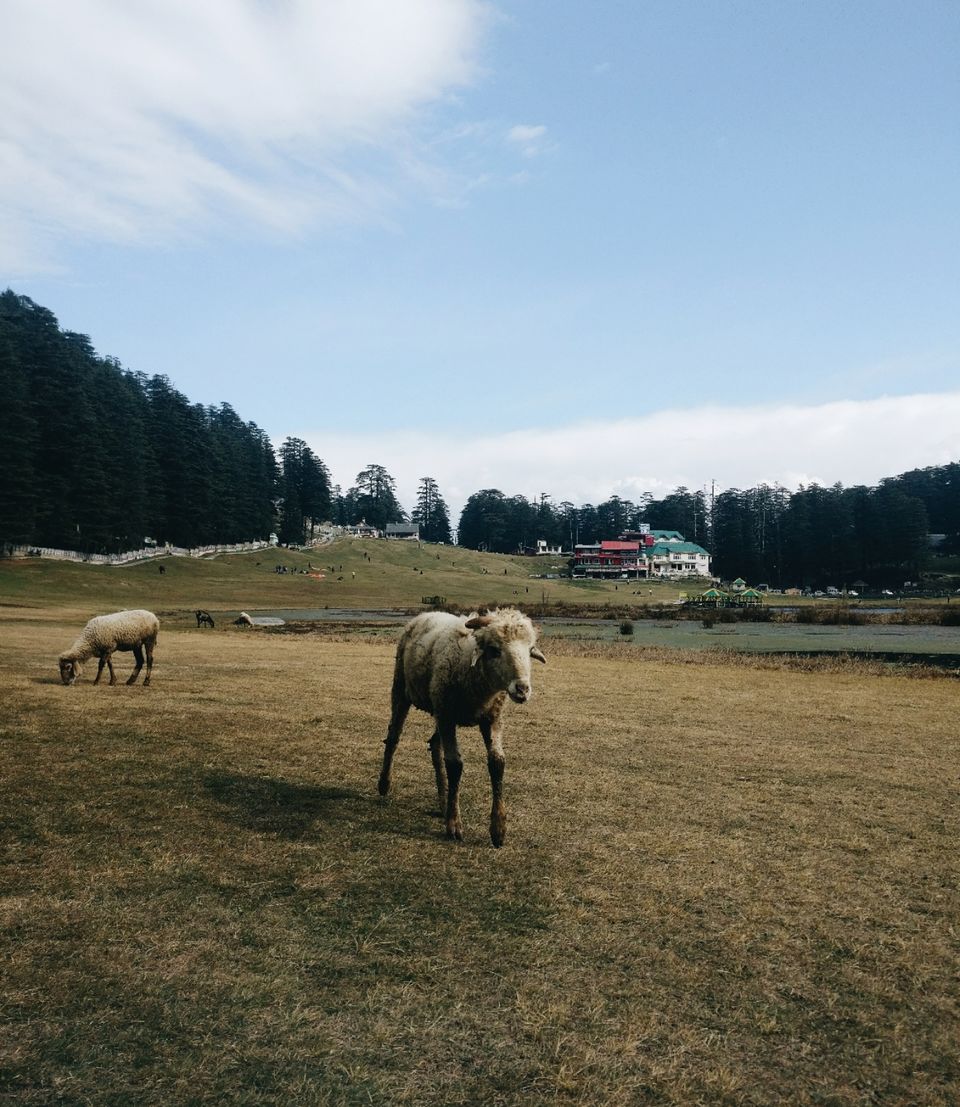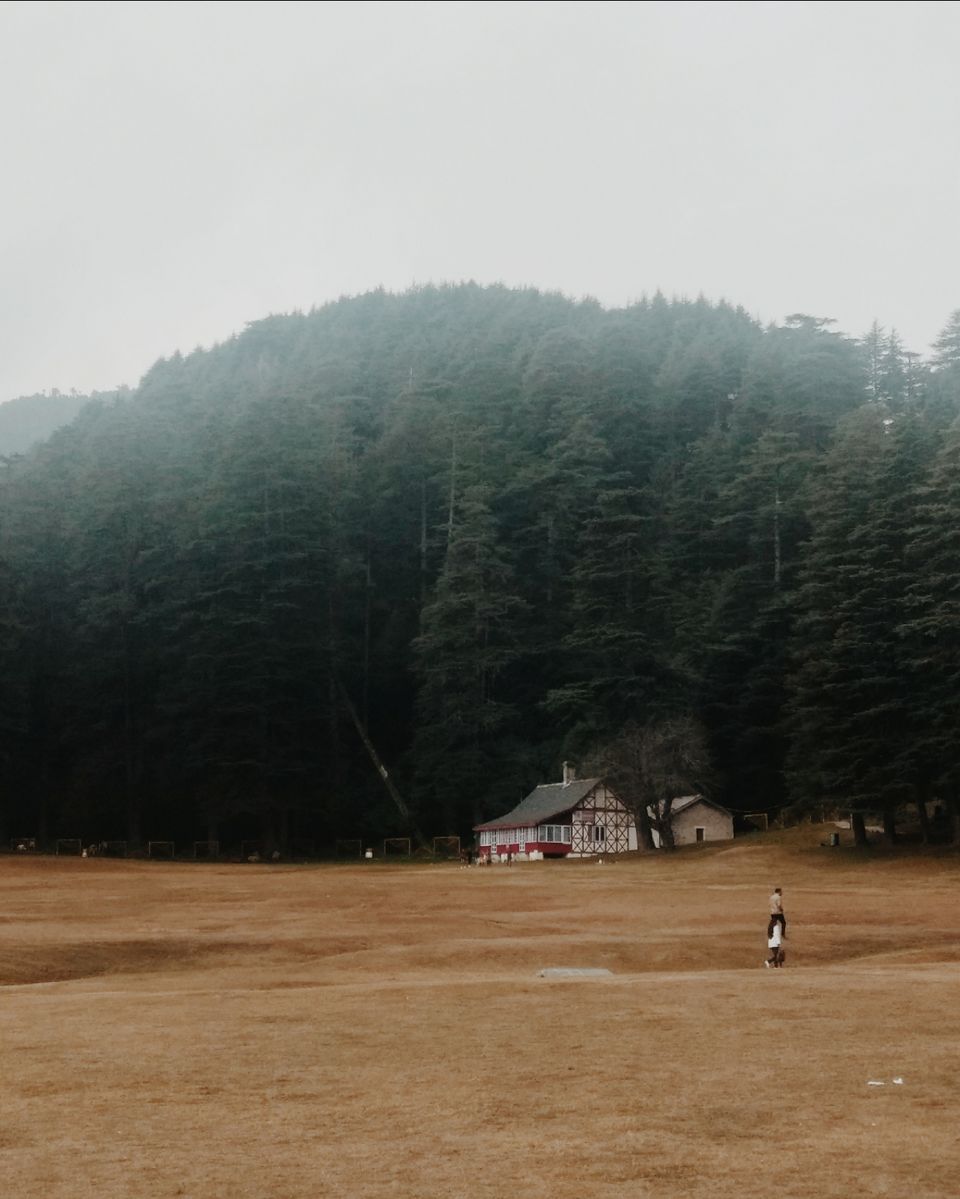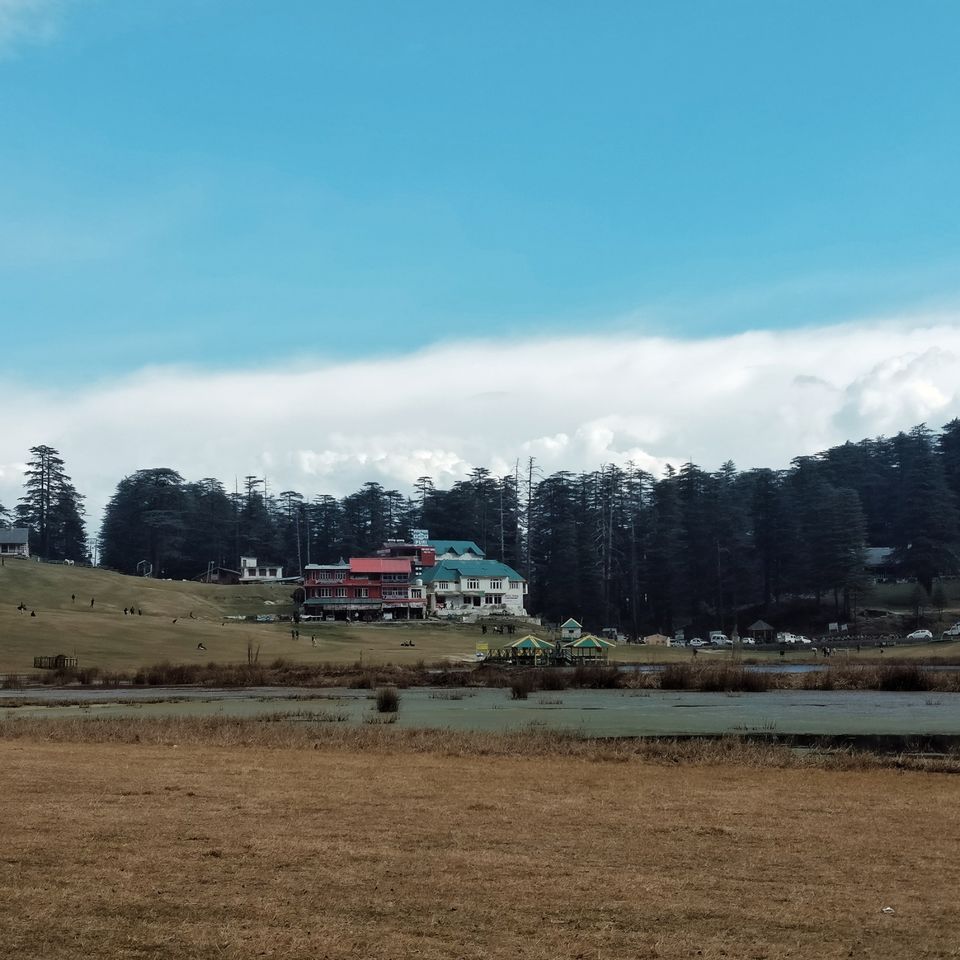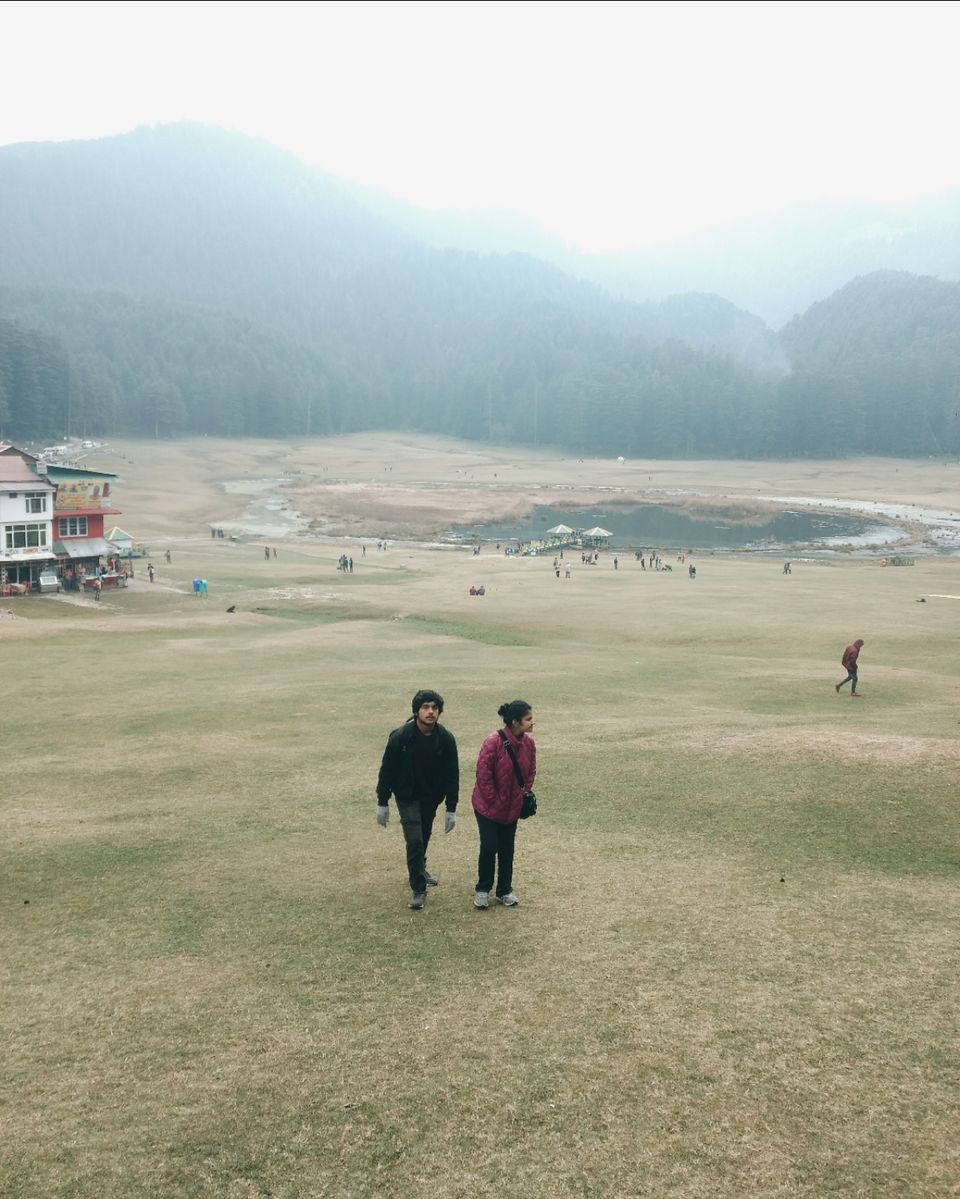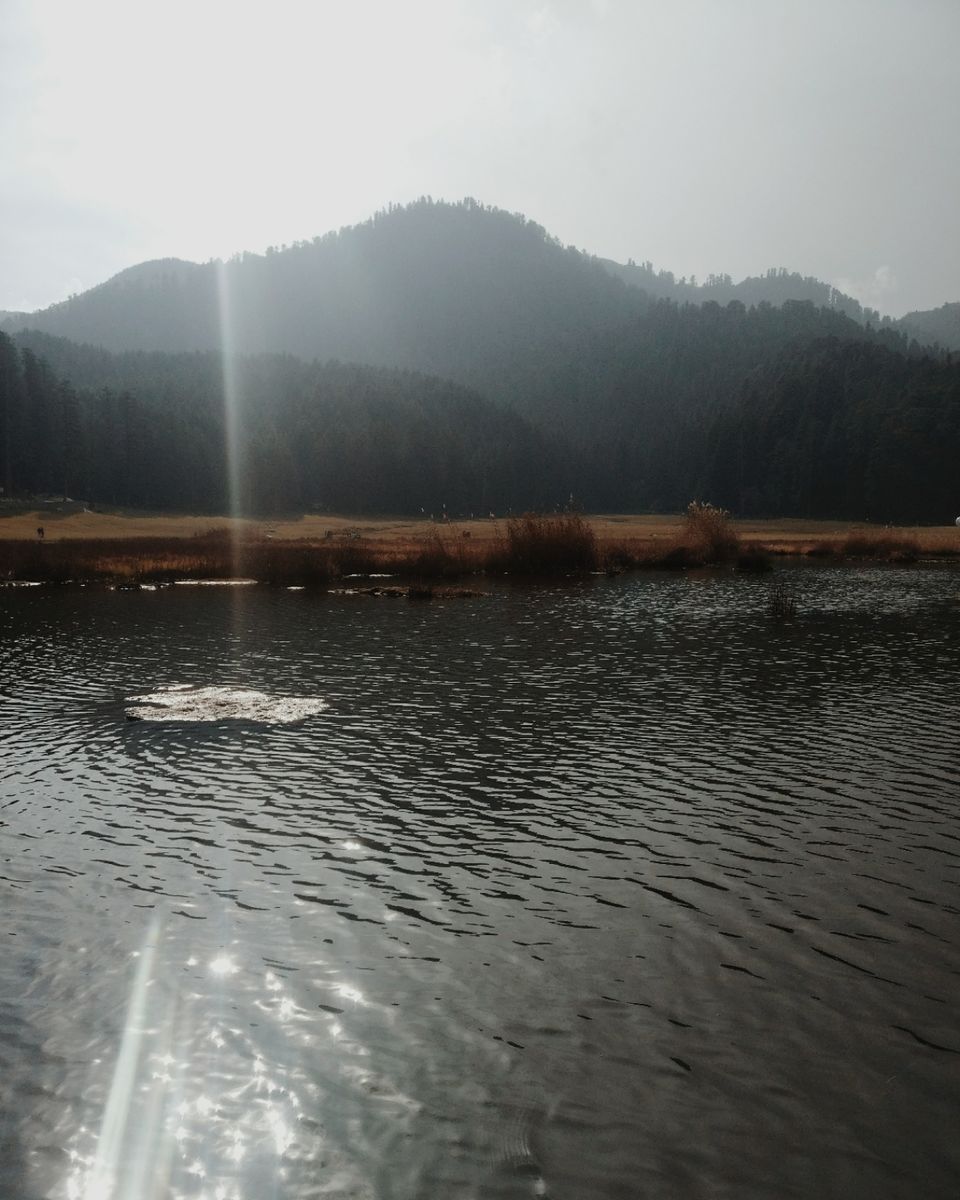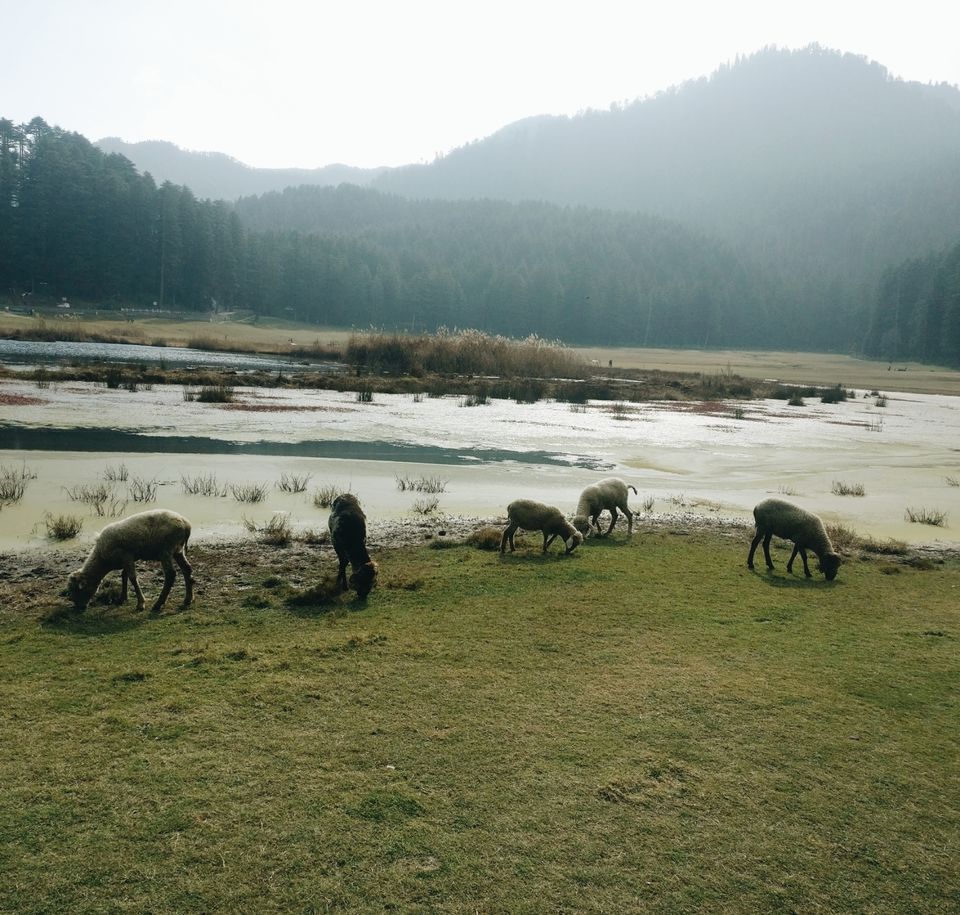 Lake as blue as the sky due to presence high amount of Cobalt in the water. This dam is more gorgeous from up top than it is from below. The boating facility here is costly about 1500 rupees per person which is for the small tour. Take in the beauty of the lake from the mountain roads above while you share a conversation with your peers or your soul.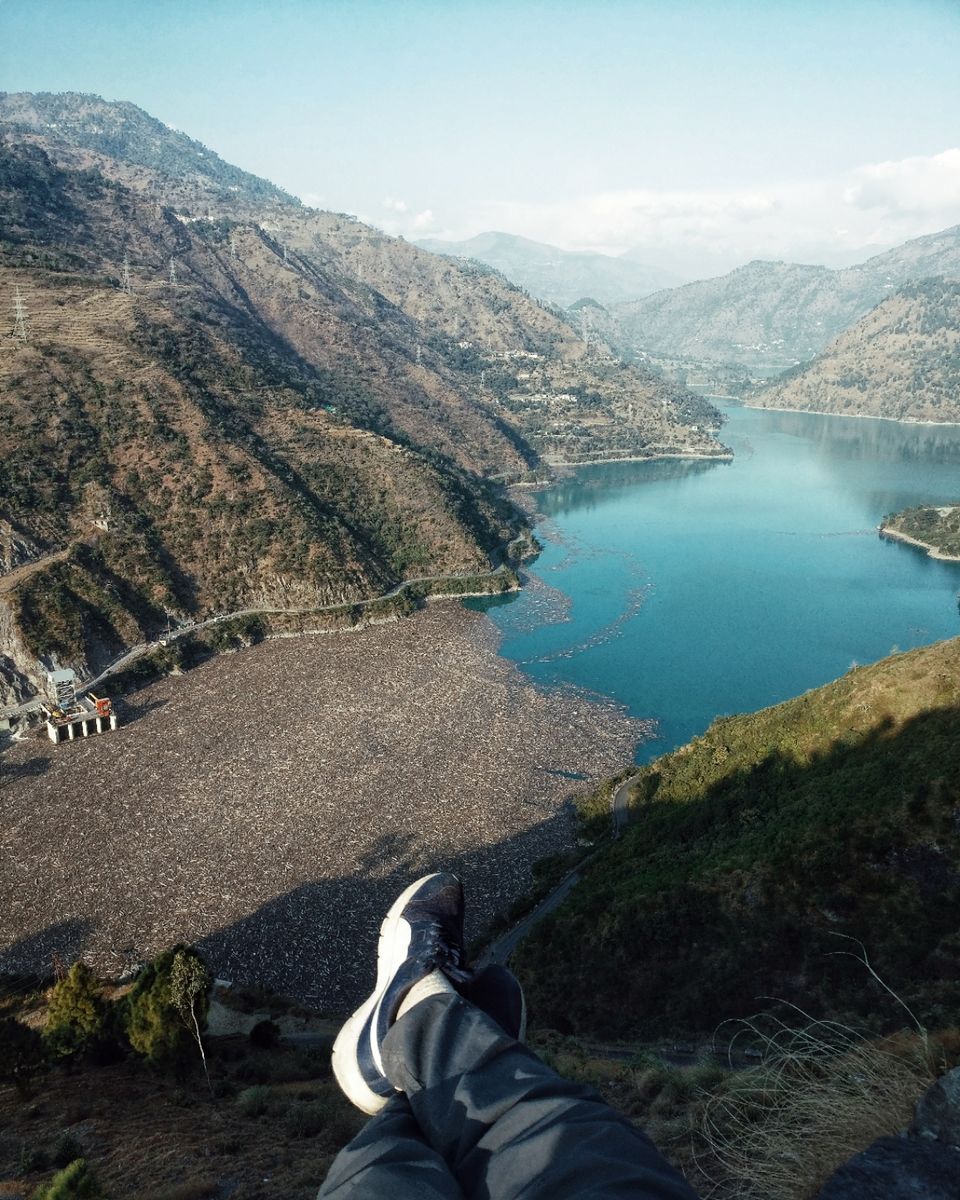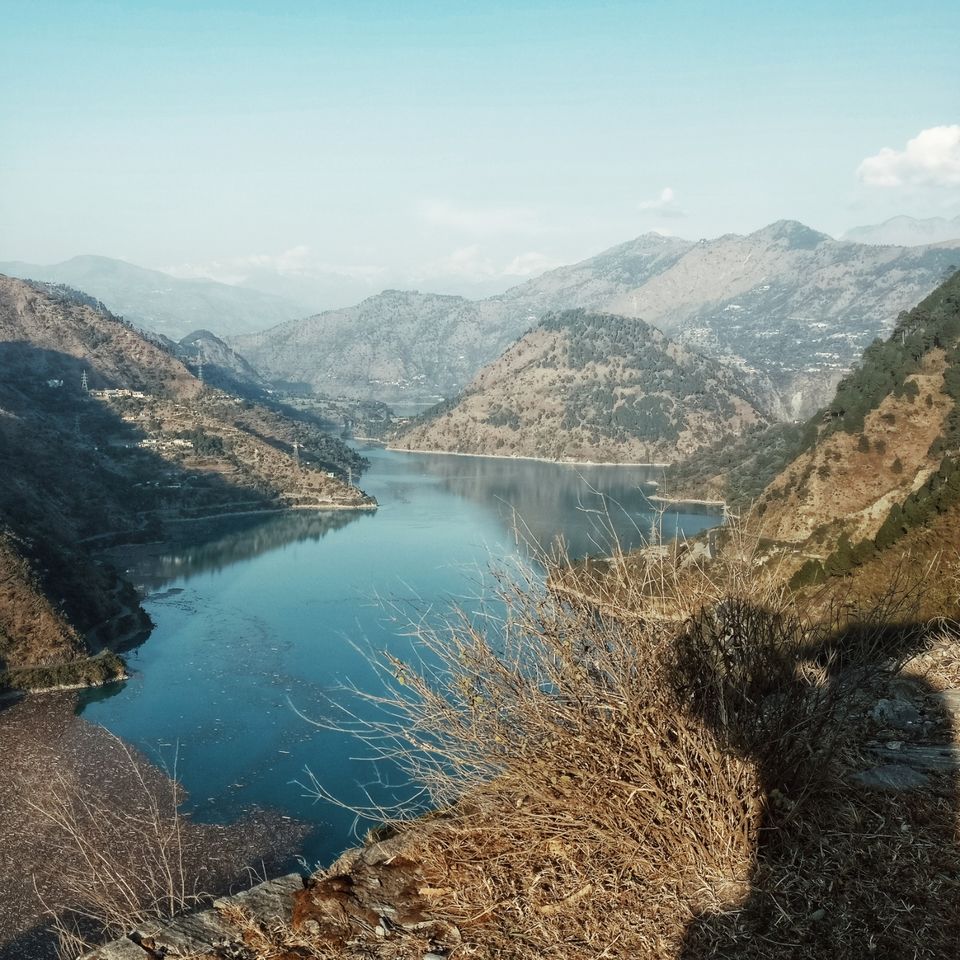 You can have dinner at the many restaurants in mall road and enjoy sitting beside a bonfire with your cup of tea.
An early morning Bus leaves Dalhousie at around 7 and will reach Dharamshala at about 12(Cost:400). You can walk around Dharamshala for a bit while you wait for your bus back to the chaotic reality of the cities.