Ever since our college days, I and my friend had fancied about being this fierce "female traveling duo". And, now that we are earning and independent, we have no reason or excuse not to pursue what we always wanted to do. Except, we really had not yet made a trip where we did not have a guy friend along. To be honest, with all the news doing the rounds, we kind of felt "safe" with a male friend. This trip, threw many surprises at us, and gave us that little push we needed to take that solo first flight.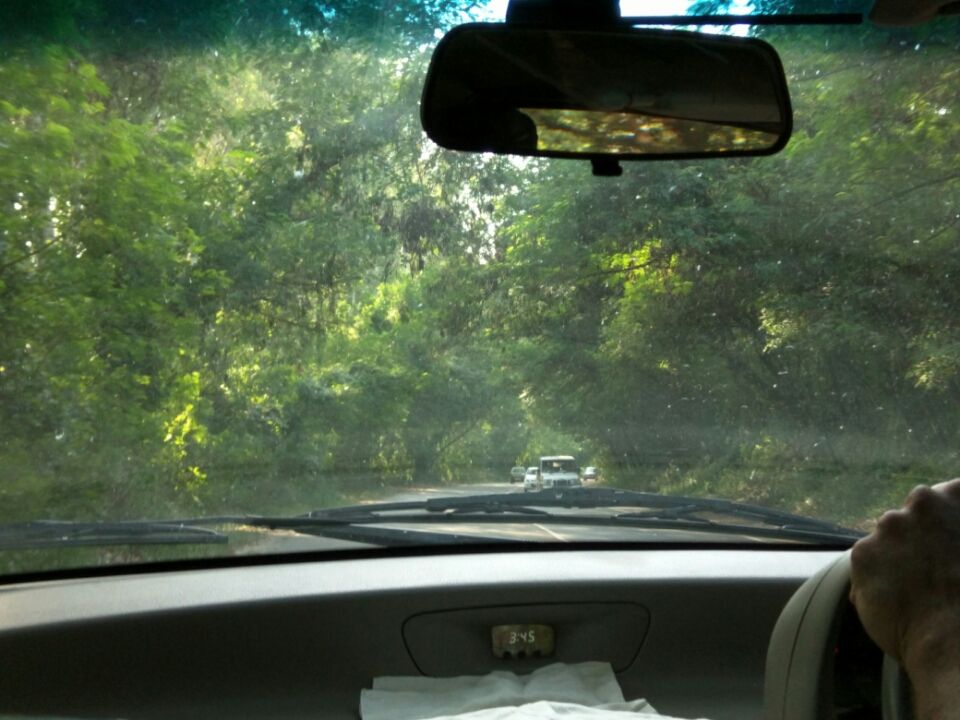 Dalhousie was  not really in my list of places to see. In fact, we were meant to go to Dharamshala, but, because there was a South Africa Vs India T20 on Oct 2nd, we decided to go to Dalhousie instead. We were three people, the third of course a guy, and we planned to reach his place in Chandigarh, from where we would drive to Dalhousie. We had a plan, but somehow I wasn't really happy about this trip. I had butterflies, a kind of nervousness, but I just couldn't put my finger on it. So, anyway, I took the early 5:30 AM "Himalayan Queen" for Chandigarh, and as it is, the train kept getting late. About an hour away from Chandigarh, I get a call that our friend has cancelled out on the trip due to some emergency. I was quite drowsy, and this call woke me up, I smiled as I hung up, and suddenly that excitement that I usually have before making a trip was back. I reached Chandigarh, met my friend, and decided to take a cab as we had already lost a great deal of time. We got in touch with a tour and travel agent, and arranged for a cab.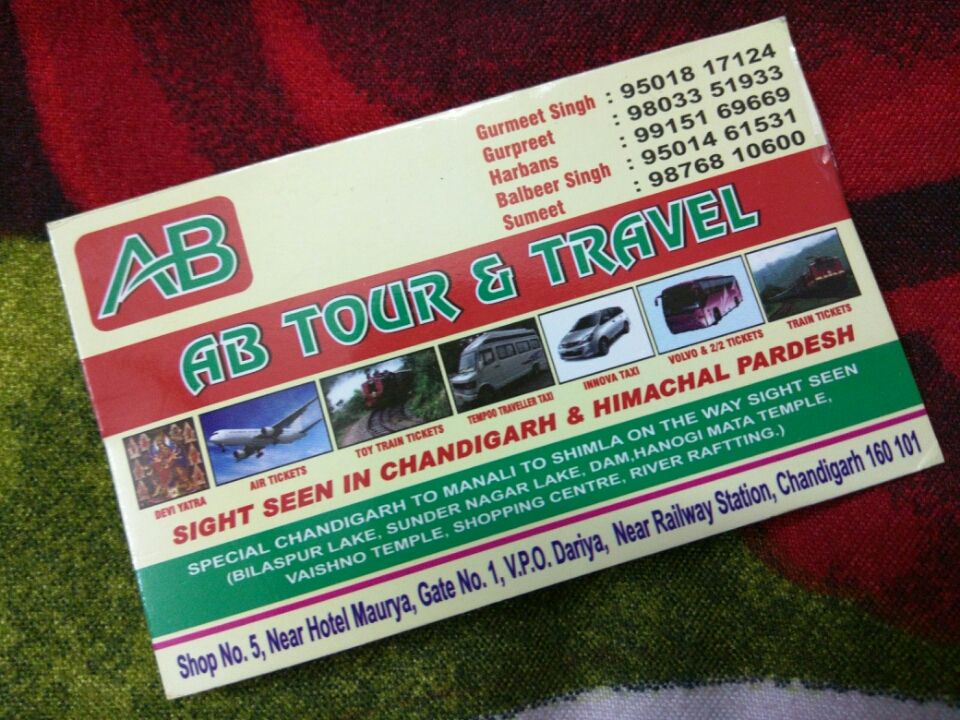 I feel glad whenever I meet a nice person, and this was one of those moments- and this travel agent proved to be a golden nugget. On seeing two lone female travelers showed genuine concern for our safety, and arranged for his most trusted driver. We negotiated on the deal, and by about 3PM we set out for Dalhousie. We were already tired and hadn't talked much since we met, on getting inside the car, we looked at each other and let out a good laugh! "Funny how fate plays! Finally!  
We reached Dalhousie by 9, and checked into our hotel room. Our hotel was at a very convenient place, with both Subhash Chowk and Gandhi Chowk at walkable distance- our hotel was right in the middle. The next day, we woke up early and walked straight up to Subhash Chowk to see the  "St Francis Church", built in 1857, with a some what simple architecture.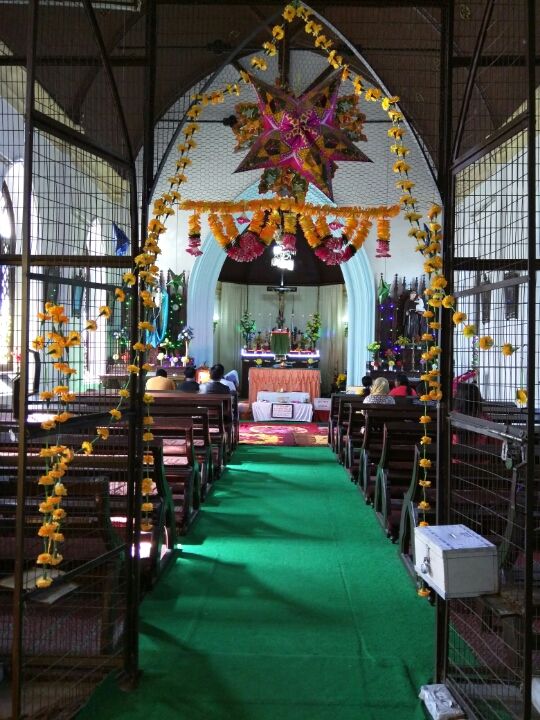 We walked back to the hotel where our car was parked and headed towards Khajjiar.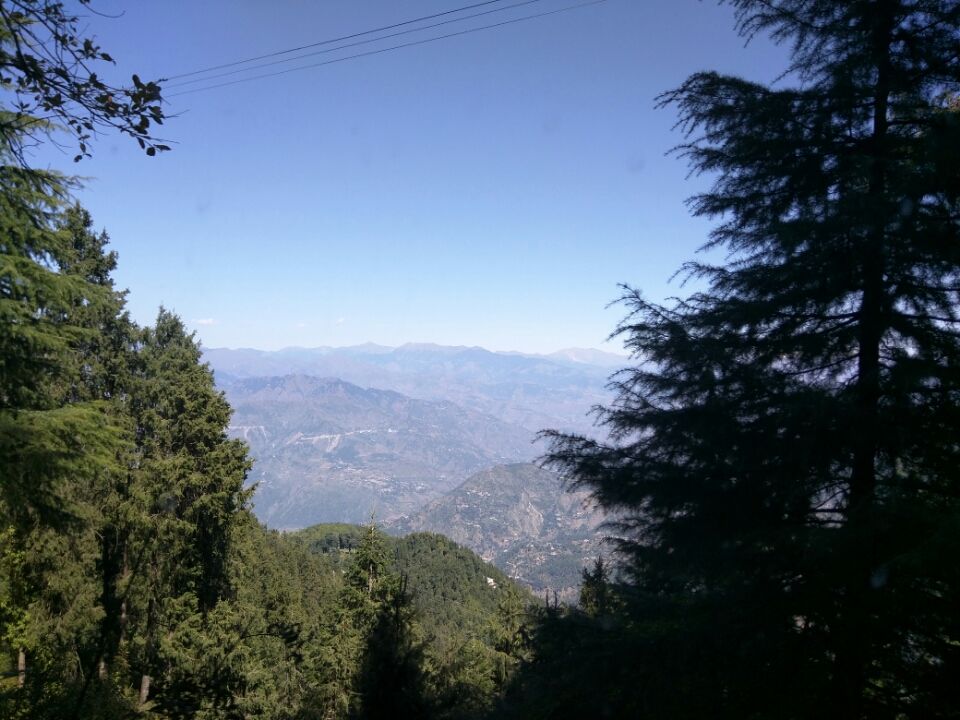 The drive was somewhat smooth with a steady traffic in the narrow roads, which kept growing thicker as we reached the Khajjiar ground. The ground was unfortunately not really like what we see on the internet. This, was a vast ground, with a lake right in the middle, a long line of cars parked alongside and small restaurants and hotels on one side. There were swings and inflatable house for kids on one end too- a good place for a family picnic.

While we looked around confused, we were approached by a man- some sort of a guide, asking if we would like to do some paragliding. Excited we agreed and I think we might had just shown him too much excitement because no amount of negotiation made him budge from his fixed rate of Rs2000 per person. There was a little trekking involved up till the point from where we had to "take the leap". On enquiring, the guide told me that the point is called, " Pohlani point". I'm not really sure about the validity of this piece of information, but the view from this point was absolutely worth the uphill climb!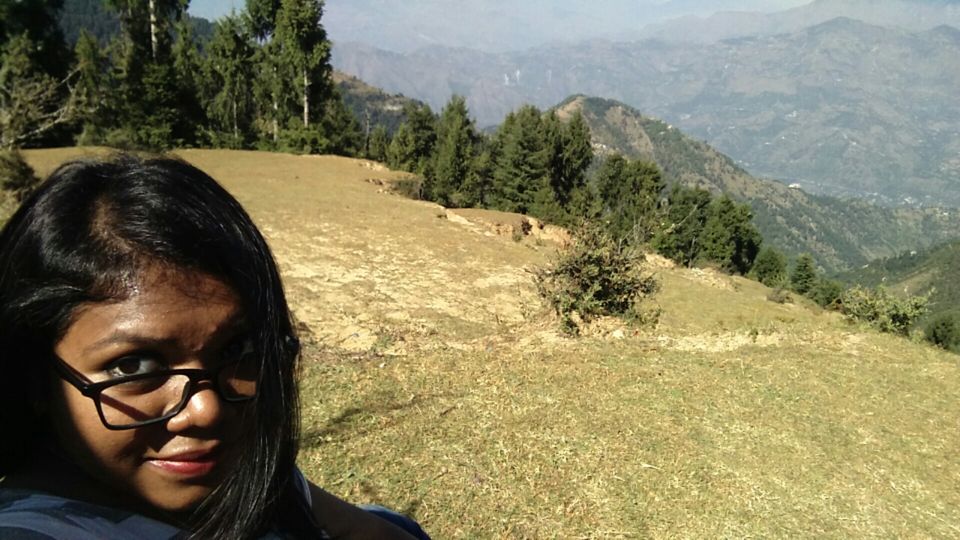 Even before I could enjoy the scenery till my heart's fill, I was hurriedly strapped on with the harness and helped by the instructor to jump off. The experience? Unmatched! The weightlessness and the lightness, quite literally gives you different kind of high, which is both thrilling and relaxing. Our respective landings were captured by the guide, and he charged us Rs250 a print, clearly we were swindled, but you can't really put a price on memories can you?
We collected our prints and made a move towards Dainkund peak. We saw this little gate with a cemented path and a board saying, "1300m to Goddess Pohlani temple". The walk was a little steep for comfort but the cemented pathway made things a little easier. There were boards after regular distances which kept us motivated to keep moving forward. Right at the halfway point wa a shed where one can take a breather and enjoy the view, the path however, from this point isn't paved but the walk is less steep and more comfortable. From some 300m we could see the red structure of the temple. Right by the temple is a small hill with the statue of the Goddess Kali on top of it, adding a pinch of mysticism in the air.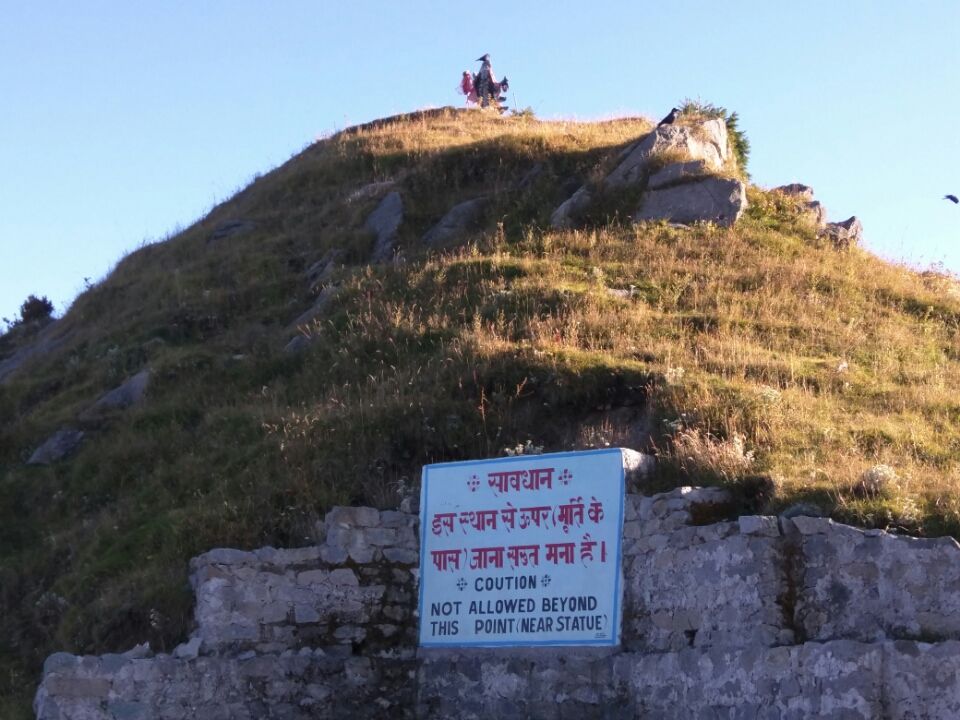 The temple offered a great view of the snow capped Mount Kailash. After spending aome time and cicking pictures we headed back to the Dalhousie. 
We reached the hotel freshened up and went on to explore Gandhi Chowk and it little markets. Gandhi Chowk was indeed a very lively place with a good number of people thronging the street. It has a little Tibetan market and a line of cafés. We had heard a lot about " Bon apettit" and it KFC style chicken and I must say it lived up to it's name!
We called it a day quite early and woke up really early the next day. We had a a quick breakfast at Gandhi Chowk and visited St John's Church, where the priest was offering the Sunday prayers to a small congregation of 4. We sat quietly till he finished the prayers and headed back for Chandigarh from where we decided to take the bus to Delhi. Unfortunately, our driver didn't know any better and dropped us off at the wrong bus terminal, FYI- bus start from ISBT of sector 14, and this also made the first time for me to be taking the most crowded interstate bus ever! However, in hindsight, these little moments of discomforts also make for a good story to tell.
While on this trip, we were met with our moments of doubts. There was this constant nagging voice at the back of our heads reminding us, that this is India, and we should not just blindly trust the people who are offering help. It is a fact, that no matter how much planning you might have done, you will have to trust the locals where ever you go. Traveling make you open and vulnerable and it also teaches you to trust- not only the yourself and your instincts but on the people around. Your gender in no way should come in between of what you want to do. So, for all the ladies out there, the world is for you to see! Go on ahead and take the leap!