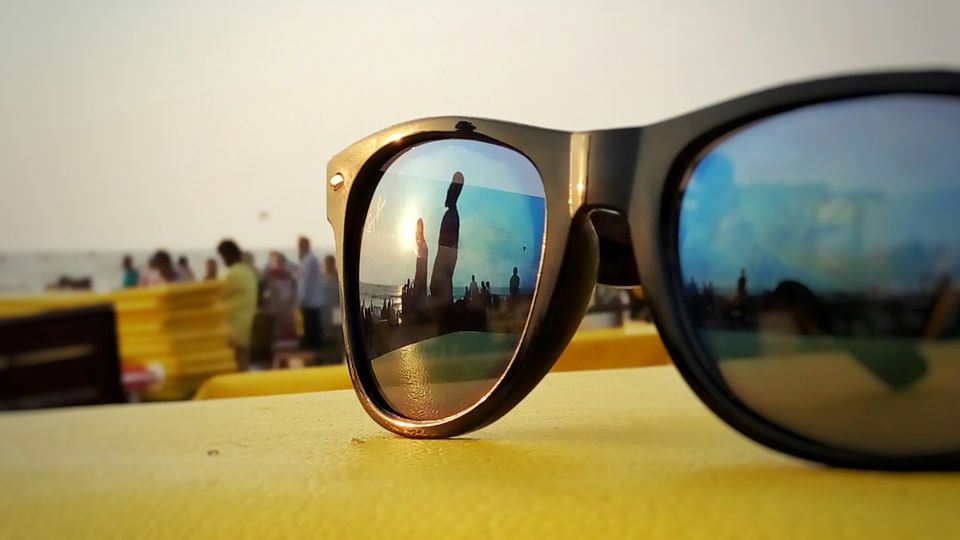 As it's sarcastically said, " Jyaada Dhindhora peetne se Goa ka plan Cancel ho jaata hai" and it always used to happen with my group. So How did we manage to Get it done? Very simple, dont plan weeks or month ago, just do it few before you go. Get the Gang together, especially the ones who wont ditch on the last day with their lame excueses...and voila you'll reach Goa without any trouble.
That is how i did or should i say me and my friends did it. Getting a "Yes" from work was quite difficult than I imagined, So i just hoped into my friends reserved seat in Sleeper Bus and headed to Goa...and obviously took a sick leave :P
With No prior planing and Thanks to Online World we got a Self Drive Car, a place to Stay and Other stuff as well....
With due respect dancing whole night on a beach is something you would really love to do... Just dance with no one to judge you , move with the music. I saw a Foreigner dancing for a South (Kannada) music irrespective to the fact whether you understand the lyrics or not...But who Cares? Just dance and Quench your thirst in Goa, No Restrictions no boundaries. It doesn't matter whether your a customer of a particular shack or not, no one will restrict you from dancing, of no one restricted me from doing so...
Just go Crazy...and move according to the music....
"Whatever happens in Goa stays in Goa" click.