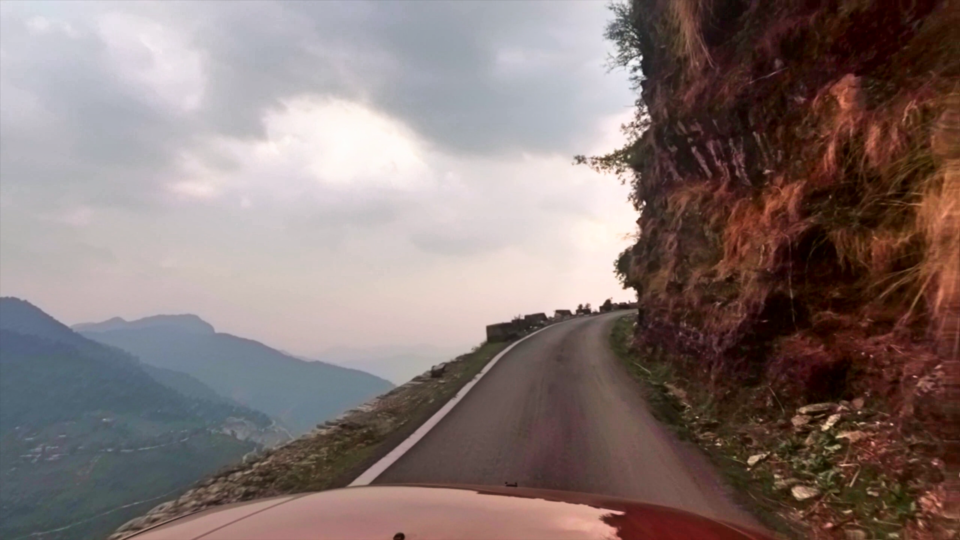 In June, we went to Munsiyari, Uttarakhand, which is a narrow and dangerous Himalayan road. As we climb up the kumaon ranges, roads get narrow and dangerous, many times without any barriers. There is a steep fall down the mountain and driving on it keeps you on the edge of your seat.
Things to keep in mind on such roads:
1. Drive slowly and patiently. Any mistake on such roads can be life threatening.
2. Blow horn on each turn to ensure anyone coming from the other side knows about your presence.
3. Have at least co-passenger who can be a spotter when required and give you idea about the other side of the road. Driving alone, if you are not experience can be dangerous.
4. Don't show ego while giving space for other vehicles to pass. You may have to reverse your vehicle considerable distance to let coming vehicles pass.
5. Don't blow horn unnecessarily to trucks and buses for side. They will let you pass when there is space.
Special mention of the brave HRTC bus and truck drivers who drive on these roads on a daily basis.
Frequent Searches Leading To This Page:-
Road to Munsiyari in uttarakhand, delhi to munsiyari bus time, munsiyari in december end, munsiyari to kausani distance, road condition from nainital to munsiyari