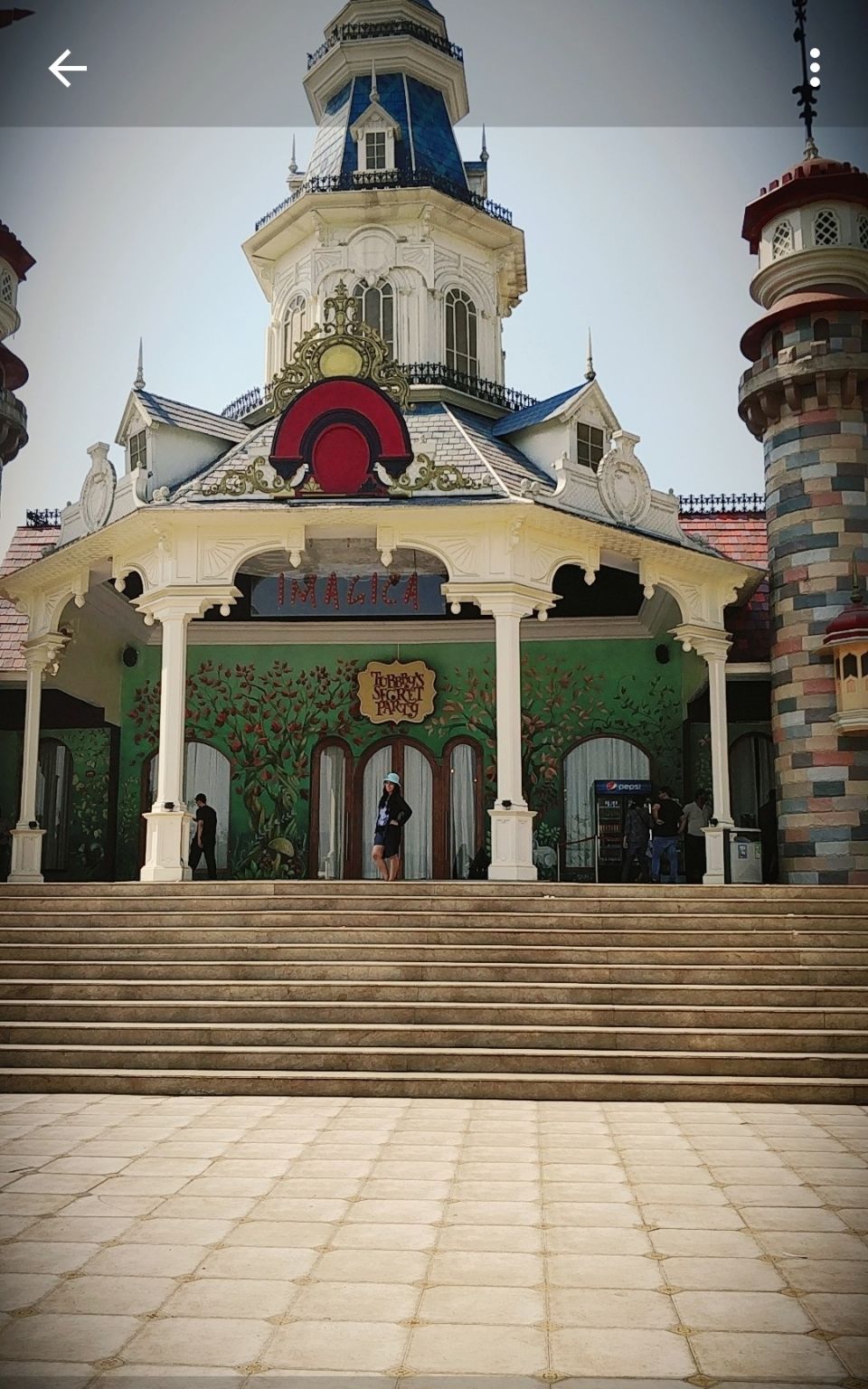 Dare yourself to take on India's biggest roller coaster – Imagica
Imagica is the perfect destination for friends and families alike, with exciting rides, theme entertainers, water park , snow park, gaming zone & the lavish novotel hotel.
One can reach Imagica through 2 ways-
By Car (From Mumbai & Pune)– As Mumbai -Pune Express highway is one of the most beautiful & smooth highway.
By Train - The closest train station to Imagica is Khopoli & then from there sharing cab are available at regular interval.
Attention attention - Imagica Theme Park major and adventurous attractions rides are –
Nitro - Which is known as India's largest roller coaster, where one can feel like touching the sky and about to fall on ground with lost of Goosebumps. One with adventurous motive should try this ride.
Dare to drop – This ride takes to slowly to 132 feet up from where u feel like touching sky and then with a sudden fall it will bring u back again down which is marvelous.
Video game lover will find a perfect day here with theme entertainers like -
Alibaba aur Chalis Chorr - This ride is designed to give the visitors a feeling of being inside a video game. The theme of the ride is inspired by the classic story- Alibaba and the 40 thieves
Theme park is covered with lots of theme entertainers like -.
Salimgarh - This is a slow moving coaster navigates us through the ride letting us experience the story of the fictitious town of Salimgarh through frightening visuals and scary sound effects.
Rajasaurus River Adventure - This ride begins with a voice-guided boat tour of various dinosaurs inside a vast enclosure that is styled with pre historic elements.
For food lovers imagica offers variety of theme restaurants with pinch of classy taste -
Arrmada – With a ship-themed restaurant with a Spanish setting it offers freshly made sandwiches & salads for a quick bite.
Roberto's Food Court - Veg lovers attention!!!! It's a purely vegetarian restaurant as it serves various cuisines ranging from Indian, Mexican, Italian to Pan-Asian.
Imagica is the best place for one day thrilling adventure with good food.
If one's objective for a day is to try some adventure - I think Imagica theme park is the best place!!