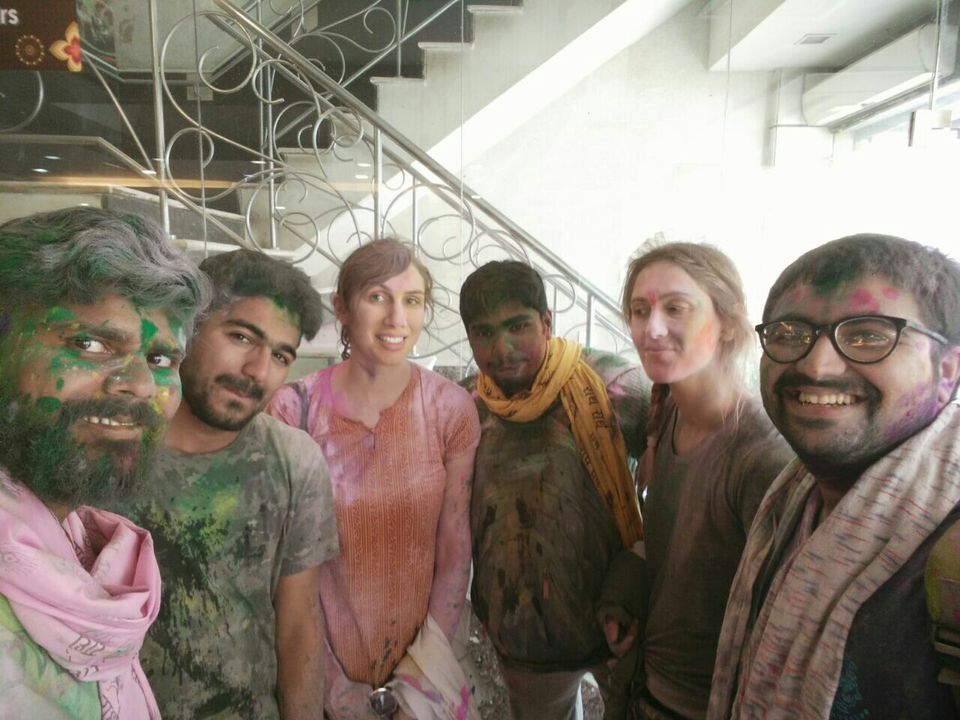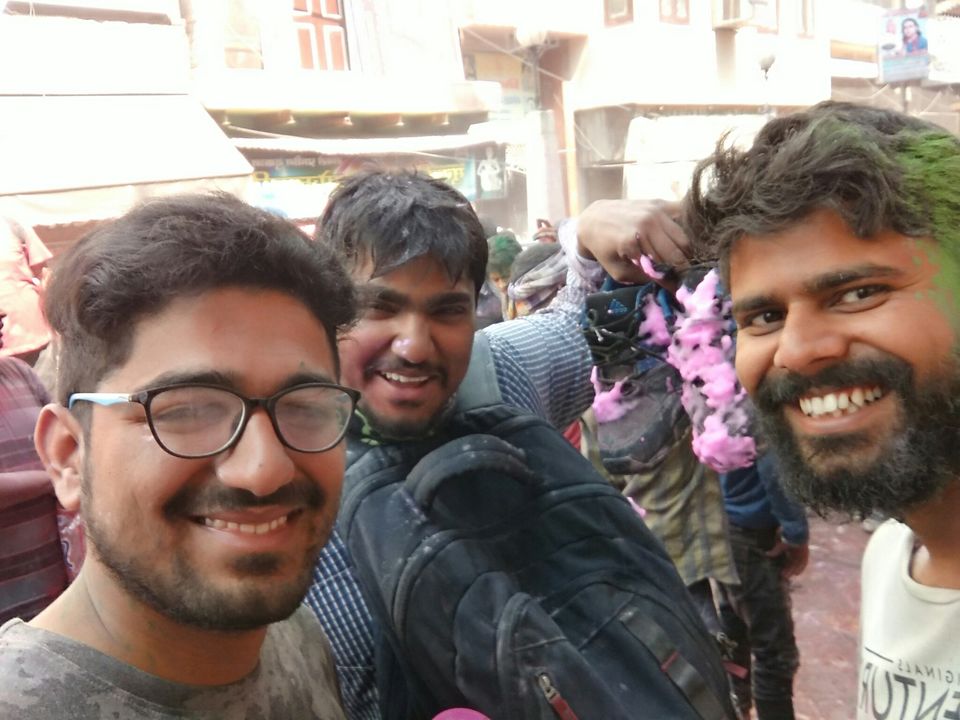 Holi in Mathura and nearby areas like Vrindavan, Barsana and Nandgaon is always considered as the best Holi in the world. It is because of the ancient Hindu tradition associated with these places. Many travellers have this place in their bucket list and we had it too.
So this year we decided to celebrate Holi in Lord Krishna's region. Here, I am not going to narrate the itinerary to Mathura nor the must see places or food joints there. I am going to tell you the why I will not visit the place with any female with me.
A day before leaving to Mathura I read an article about female being molested there, but being a male I did not give it a big sight. I was in Vrindavan a day before Holi. People start throwing Gulaal over us while we are still in the way to Vrindavan from Mathura. We took it as a part of the Holi celebration.
When we reached famous temple of Bake Bihari in Vrindavan, aarti (Final prayer) was going on, the temple was full of people. Priests and other people were throwing Gulaal or flowers on each other. But some people are taking advantage of full crowd in the temple and just pushing each other in the bay. Still there some guys are throwing Gulaal on some girls only. But being in a crowded place you can't move anyway. Then after the aarti ended up people start evacuating the place. In the streets there people deliberately put Gulaal on the girls and rub their cheeks of the colours and wish Happy Holi while the girls only have a awkward expression on their faces.
One of my friend was with two foreigners from USA. When I and my friends were roaming with those foreigners people start coming towards us and throw Gulaal despite ask them to not to do so. They specifically want to touch the foreigners. At that place you can only ask them not to do that which most of them are not obliging.
It was a disrespectful moment for us also. Even the Indian girls or ladies are not comfortable there. Everyone wants to just exploit them as much extent as they can.
People are targeting private parts of females with their water gun. They came in a group of 10-15 persons, gathered around the girls and start throwing the water colors on them. One more worst thing was the quality of colors and the Gulaal was pathetic.
Later on I heard the same instances from few of my friends and colleagues.
So the next time you want to fulfill your dream about being in Mathura for Holi, please take care of this.