Being cited as the cleanest city of India, Mysuru is a beautiful city which lies in the Karnataka state, 150kms to the southwest of capital city, Bengaluru. Amba Vilas palace, a marvellous piece of art and architecture, is one of the most visited attractions in India after Taj Mahal.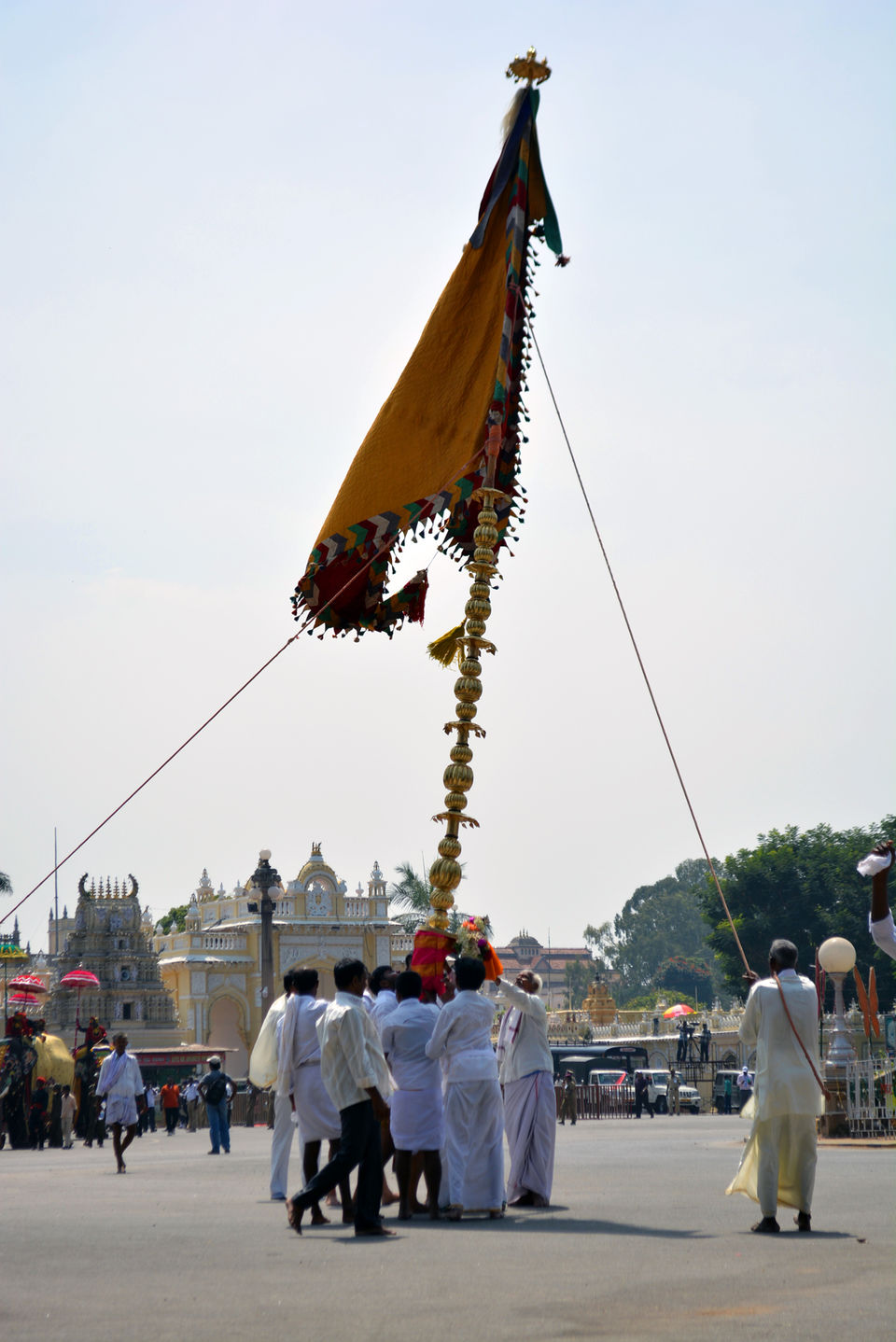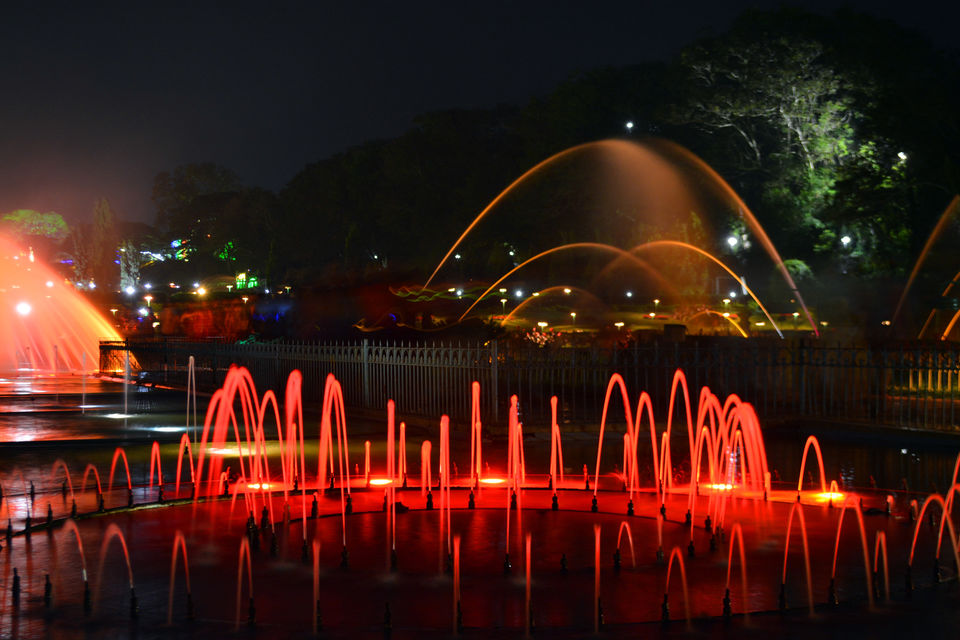 To enjoy the Jamboo Savari, a royal procession in which a well groomed and elegantly decorated elephant carry the idol of Chamundeshwari devi(Goddess Durga) on a 750 kg of golden howda, at its best come early by around 11 in the morning to take better seats with remarkable view point.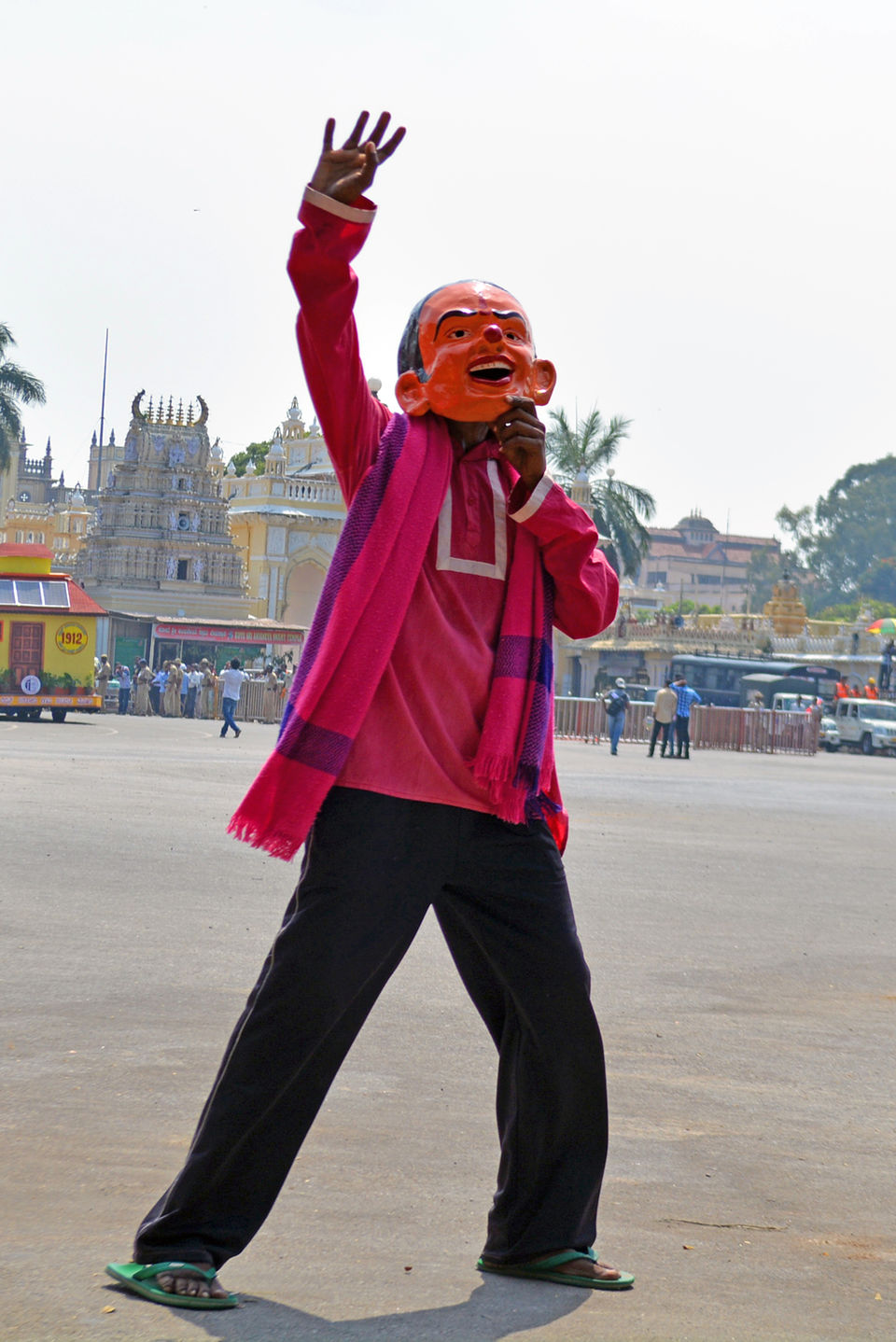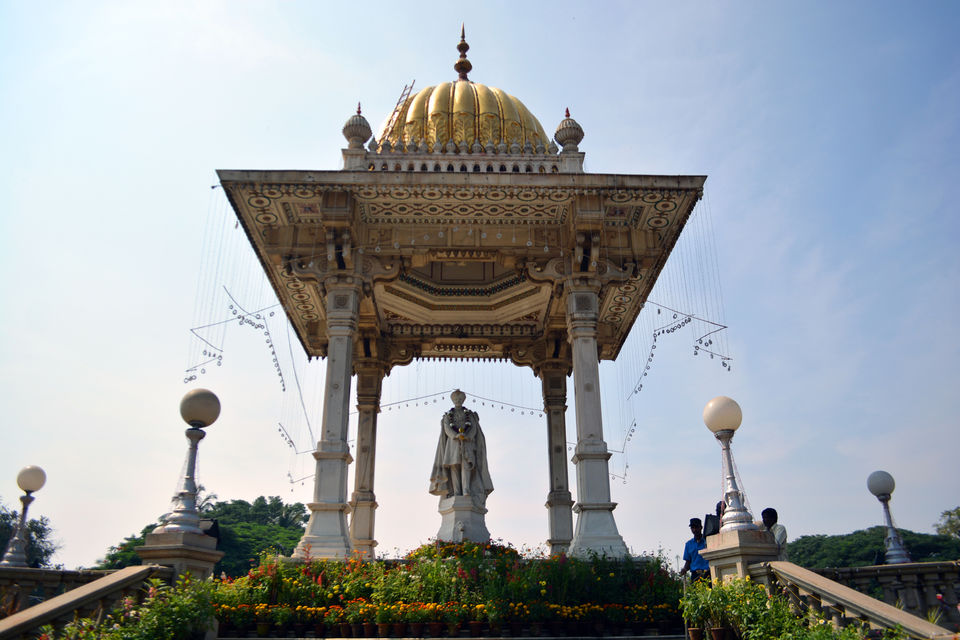 The procession usually starts around 2 in the afternoon from the palace to Bannimantap, where it ends with an unparalleled torch light parade show.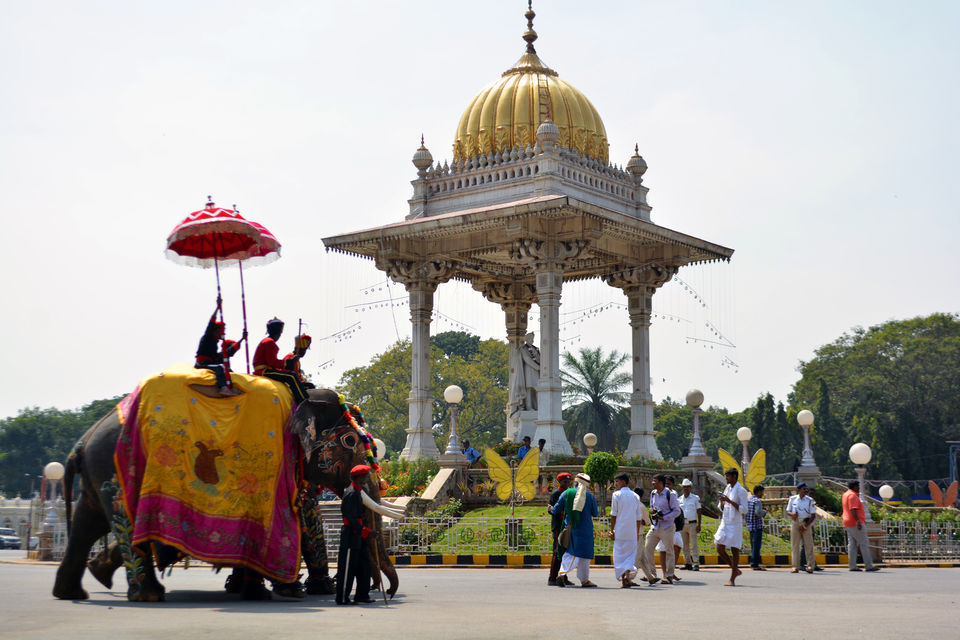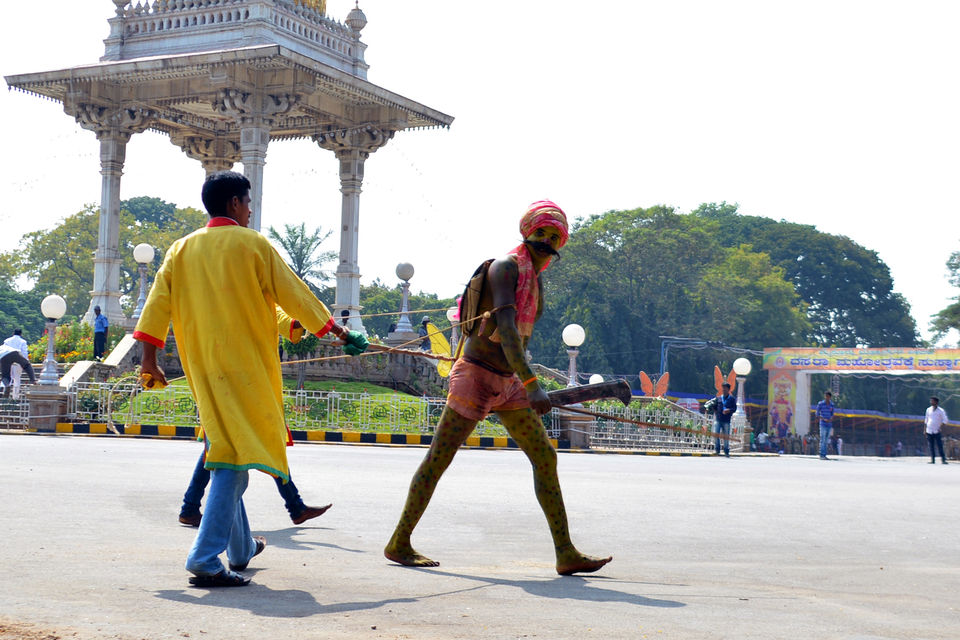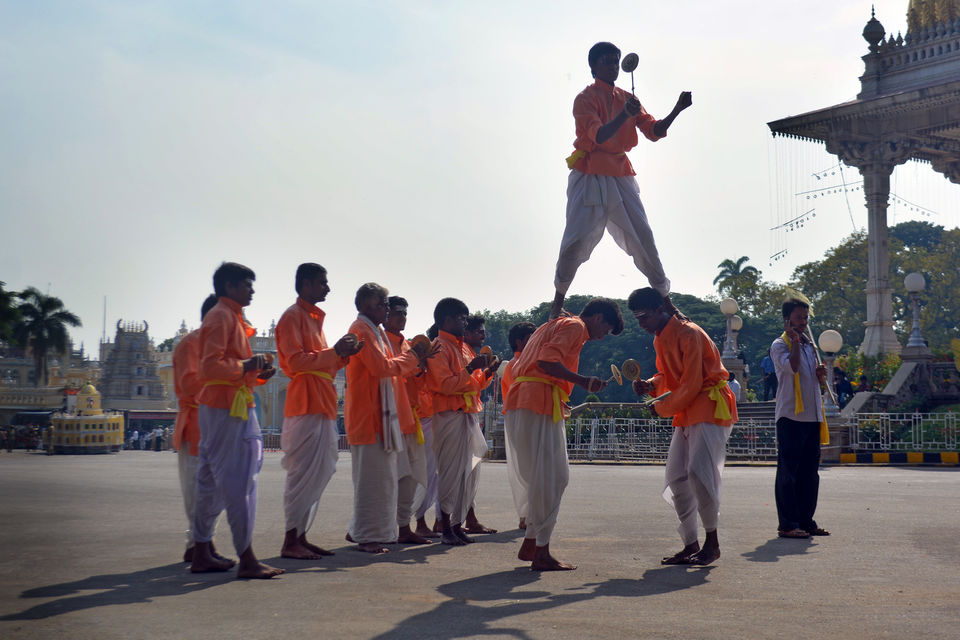 According to locals, the Devi is the patron of the city who overlooks the city annually for well-being of the city and its people. The huge audience present at the show go crazy after witnessing the Cinnada Ambari or the golden seat in which the goddess is seated and sparkling in the bright sunlight.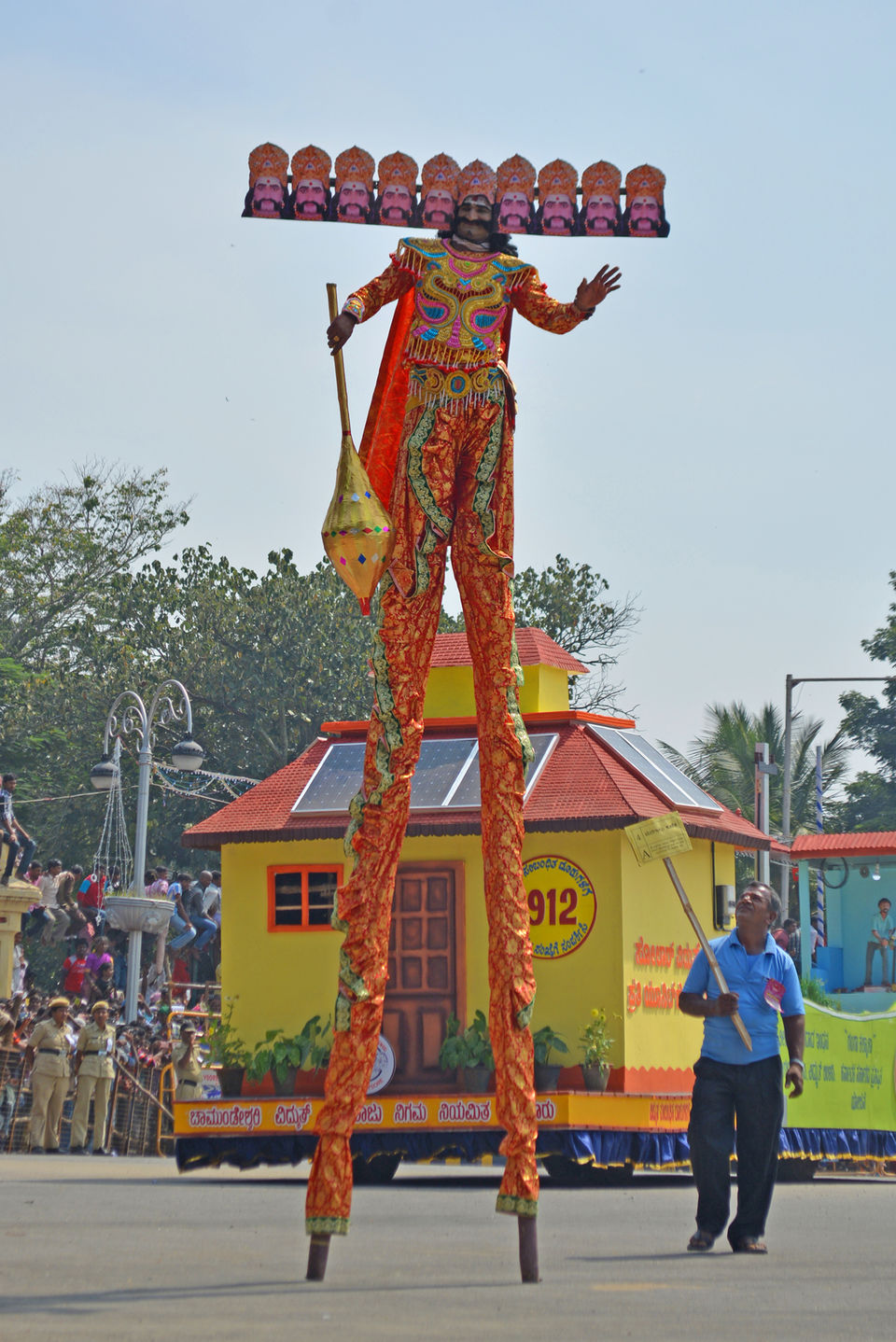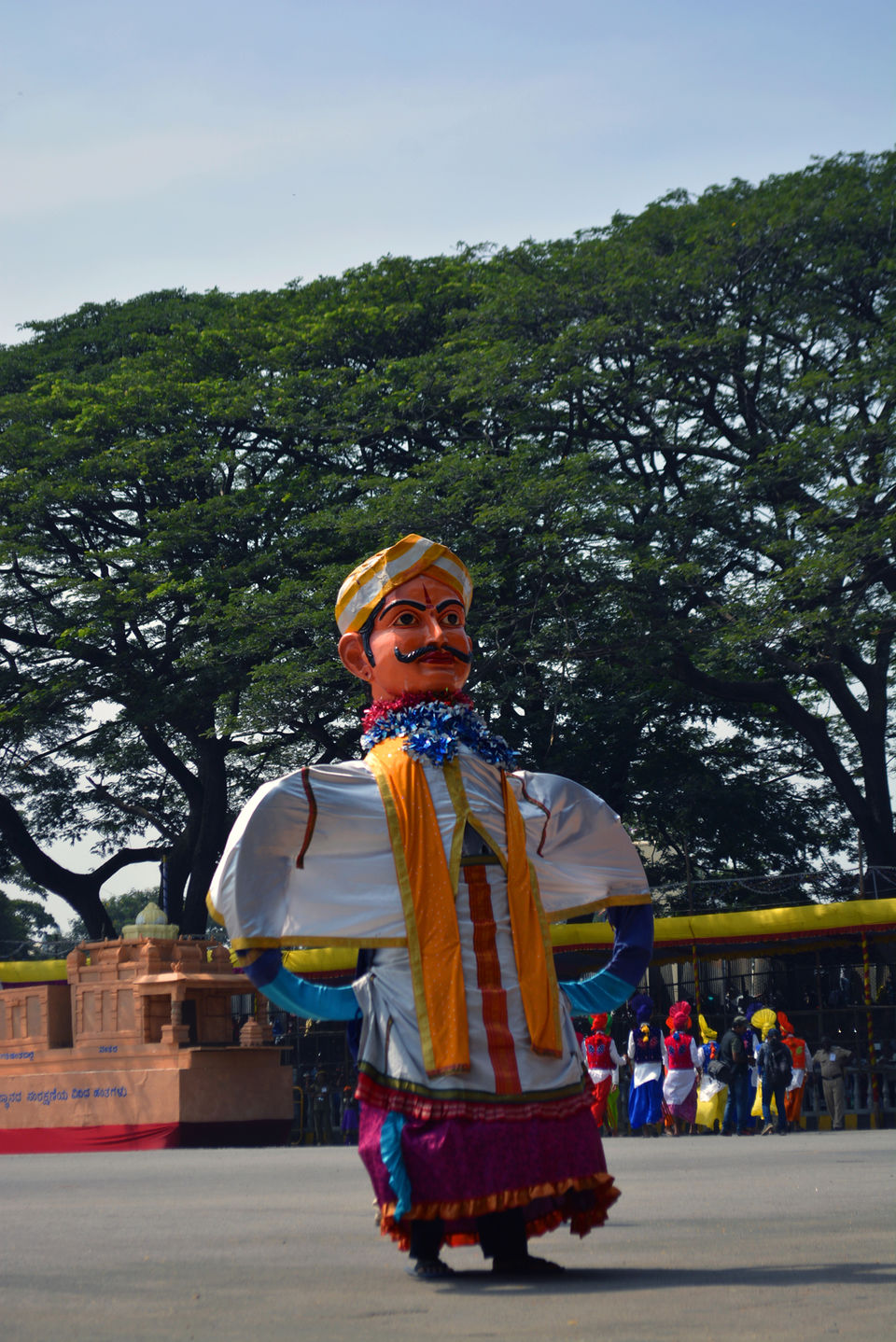 The ambiance of the entire city turns magical in the evening as the whole city along with the palaces is lit up by thousands of lights. In the city also known as the palace city of India, one can do palace hopping to its heart's content. Exhibition Ground, Brindavan Garden, Karanji Lake, Sand & Sculpture museum and Railway museum are other must visit attractions on your trip to Mysore.