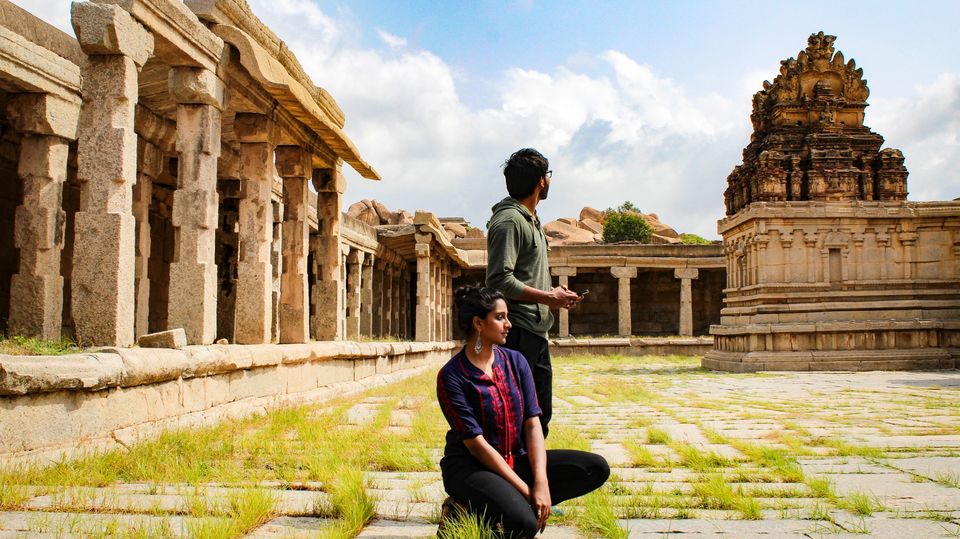 It was Saturday night.We took the Bus at 11pm from Yeshwantpur (Bengaluru) and we have reached Hosepeth before sunrise,There we found a autowala who agreed to show us all of Hampi for Rs1400. We were very excited and headed for Hampi....As we had enough of time for sunrise we decided to first Visit the Sunrise Point on the hilltop.
     The sunrise point can be reached with a 30 minutes trrek. I witnessed one of the best sunrise in my life, the ambience was so peaceful and overwhelming , we enjoyed every second of being there, the views were amazingly beautiful.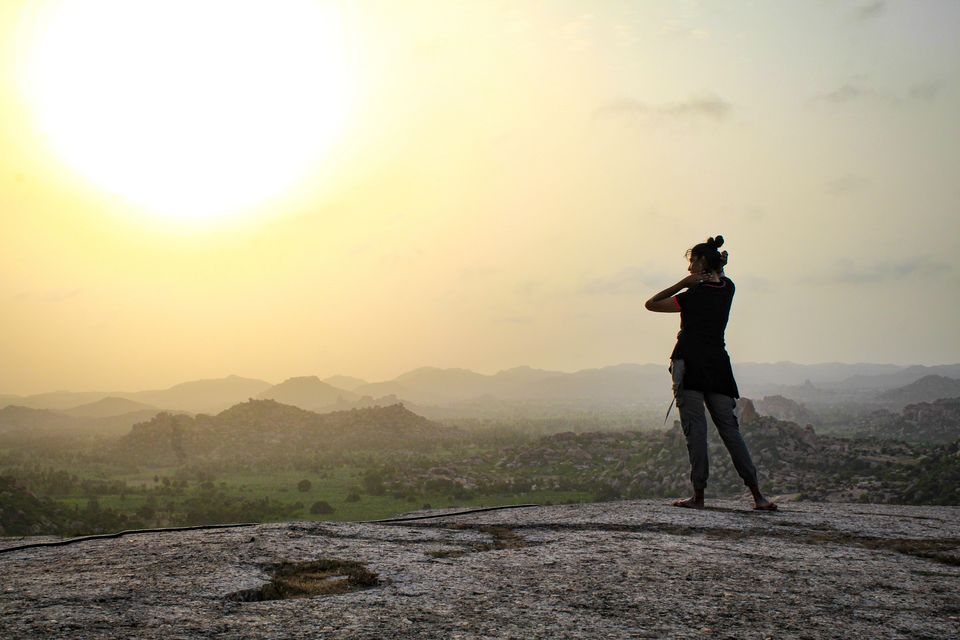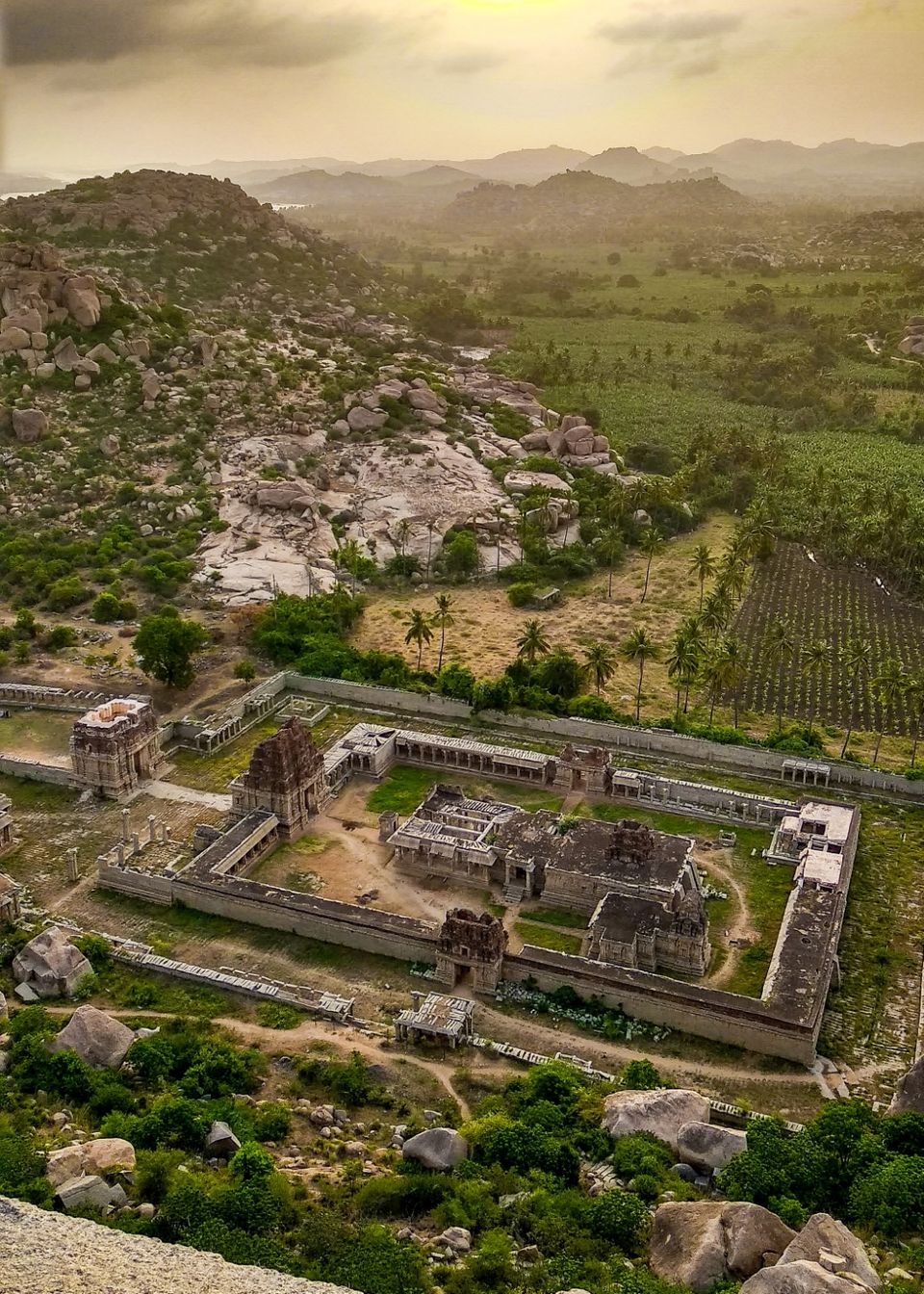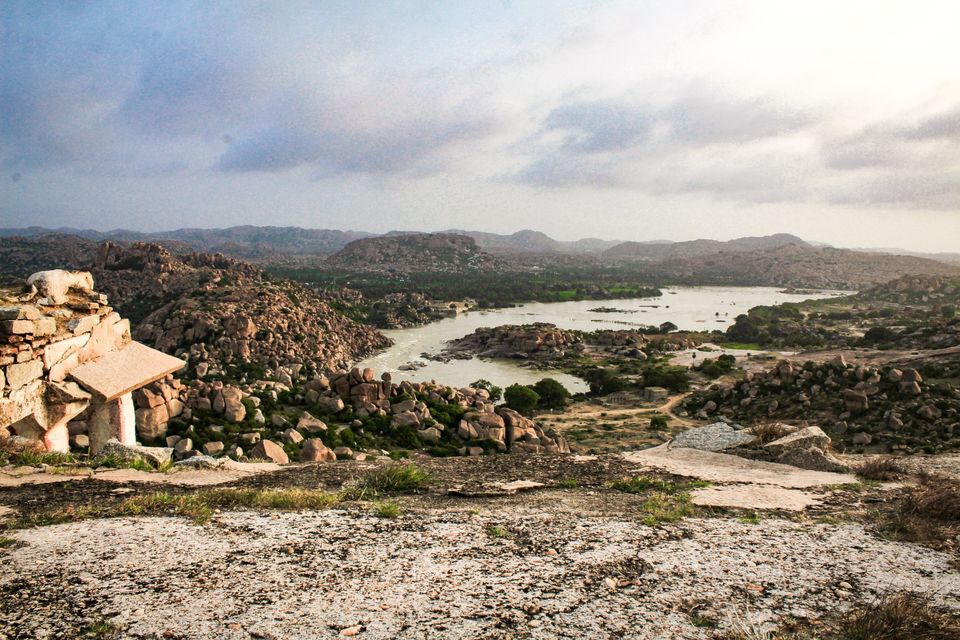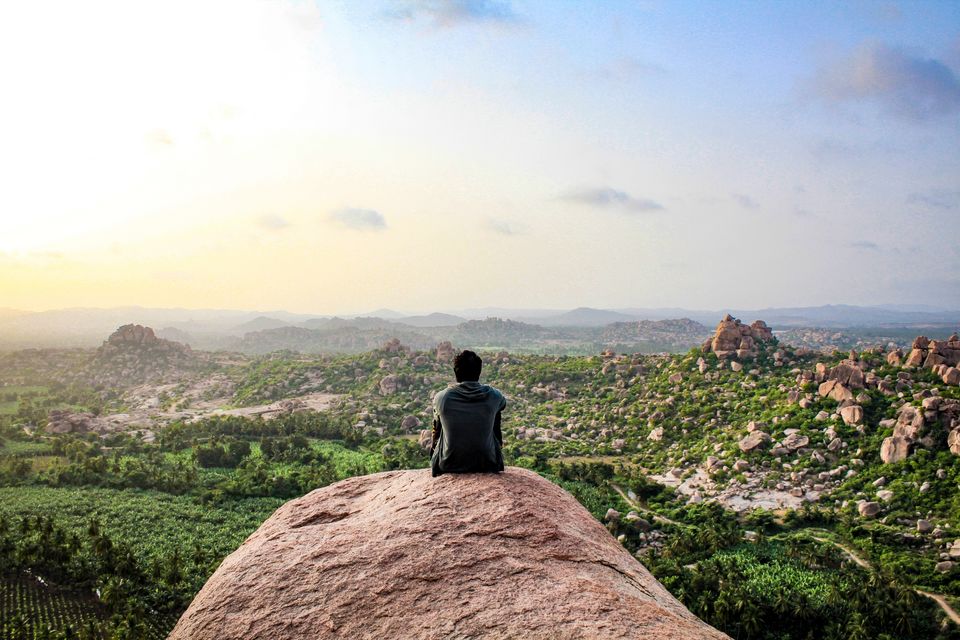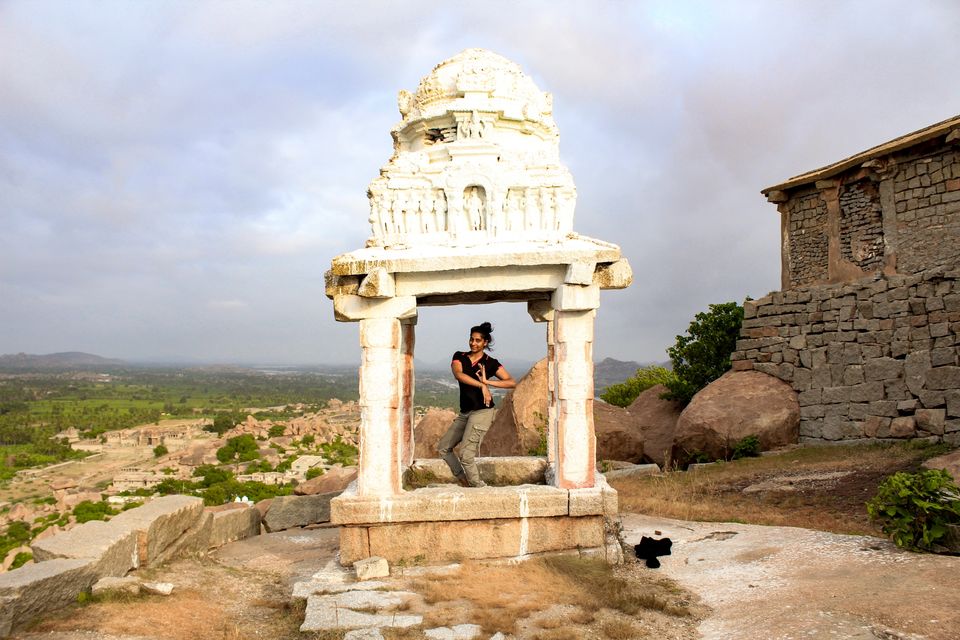 We came down the hills,took a lodge and got ready, then had some breakfast at a local cafe the view and ambience of the cafe was very nice but the prices were made up for foreign tourists,hence we felt it a bit expensive.
       With a fresh mind and happy stomach we again started to explore Hampi. We went to the temples and saw the ruins of Vijaynagar Dynasty along with the remainings of markets temples and ponds from the time of king Krishnadev Rai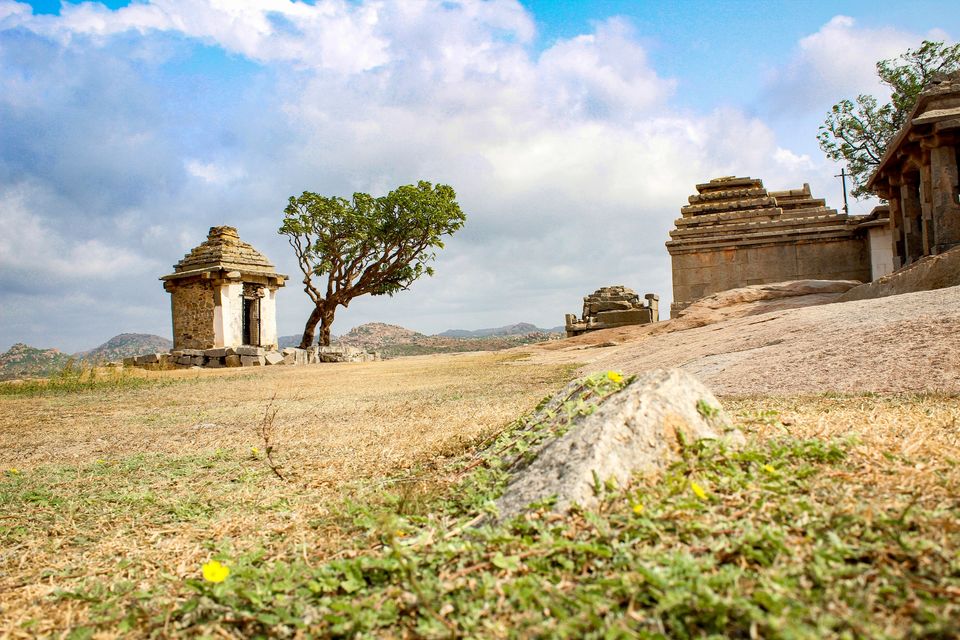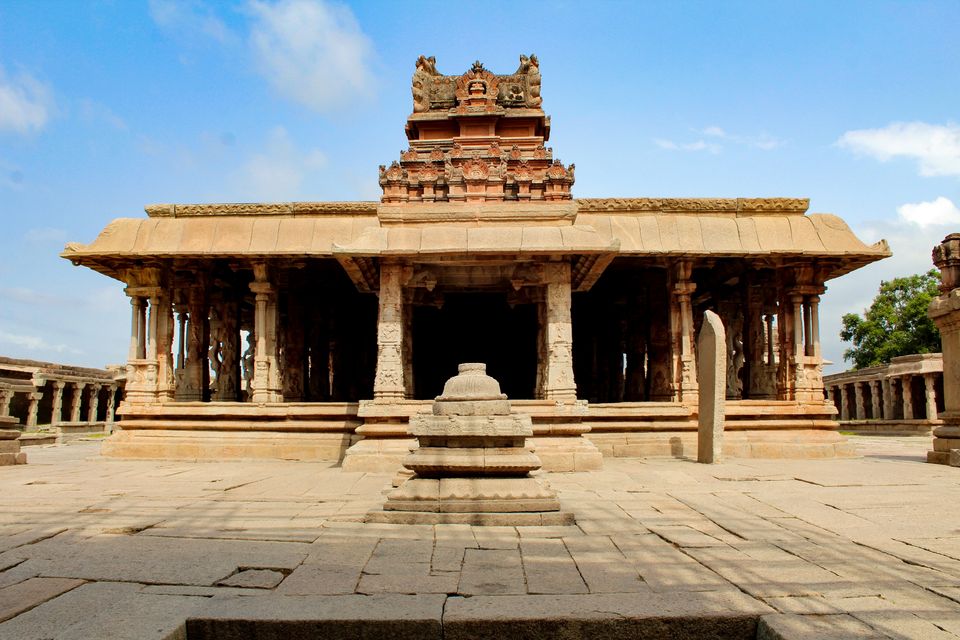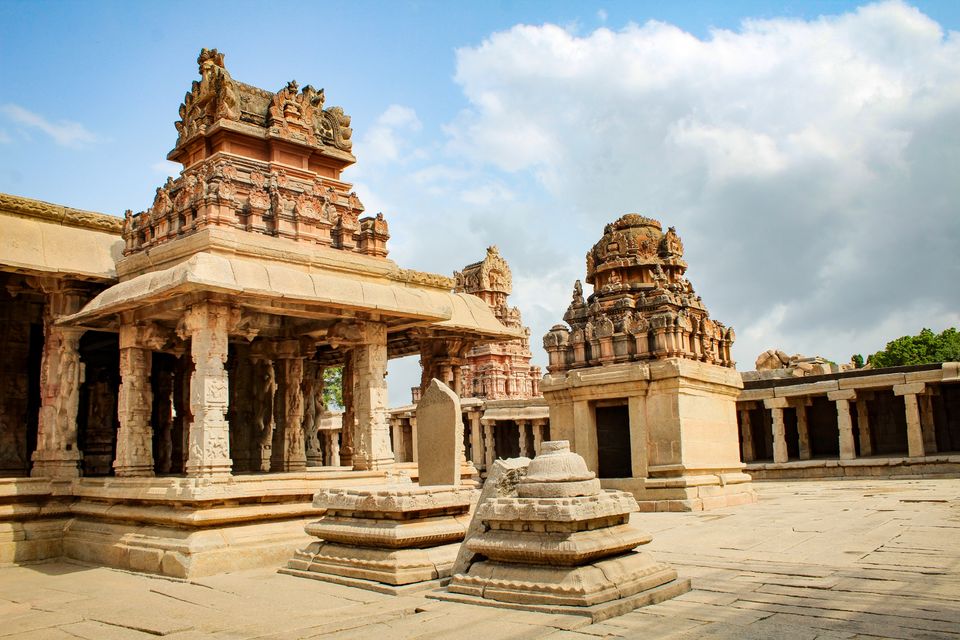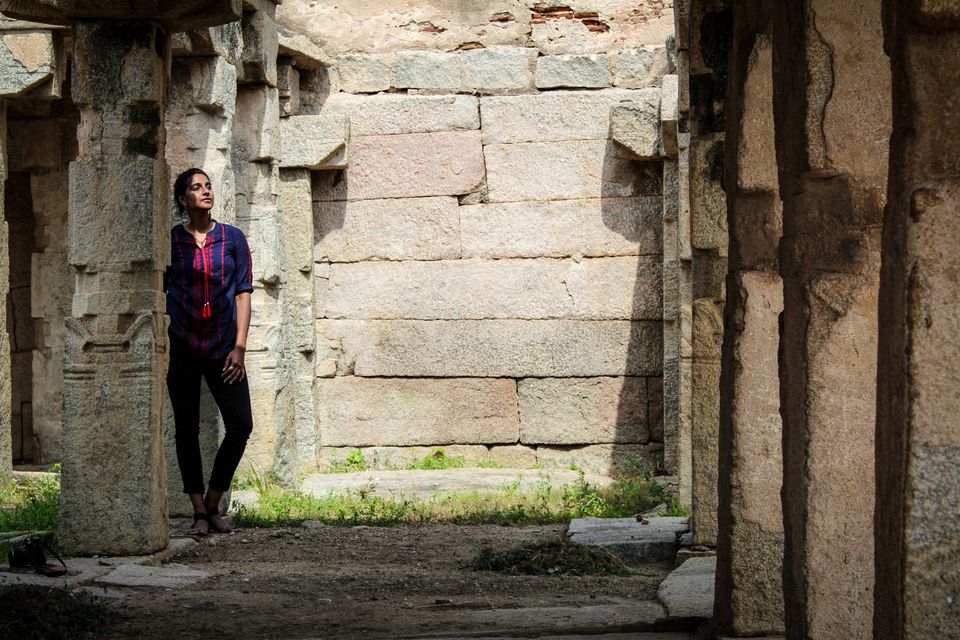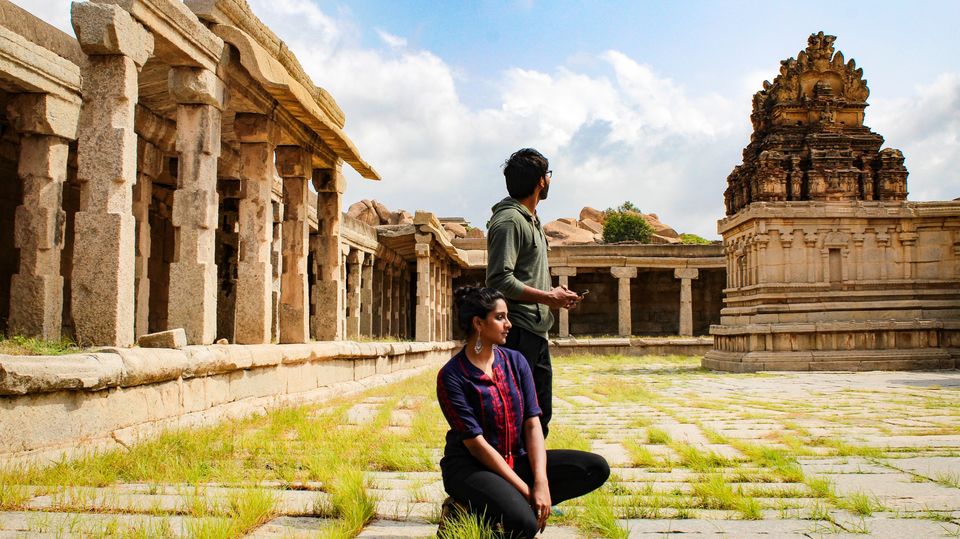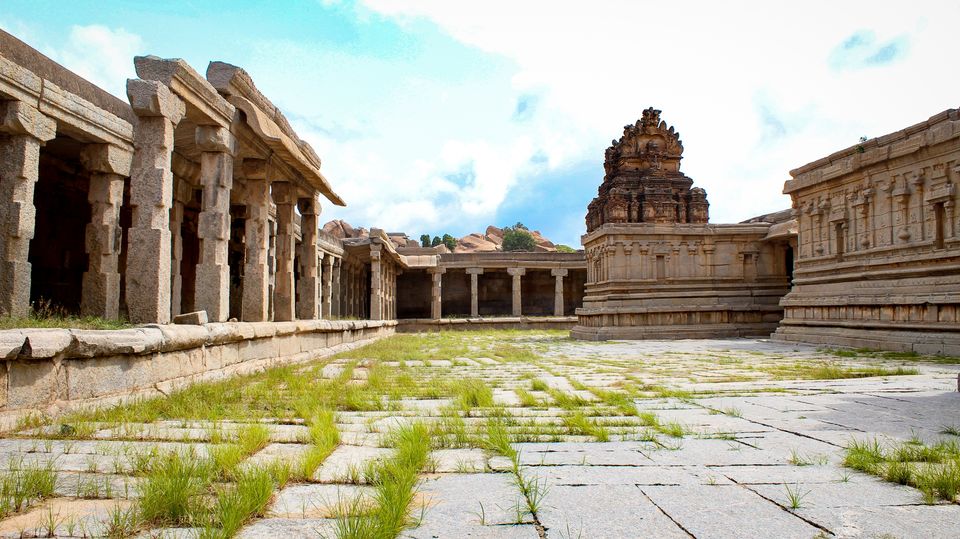 Outside these temples is a Abandoned market place from the ancient time, one could easily reimagine how prosperous the dynasty would have been at the time. Though the ponds were dry , bt it still looked so beautiful, we got some really nice pictures.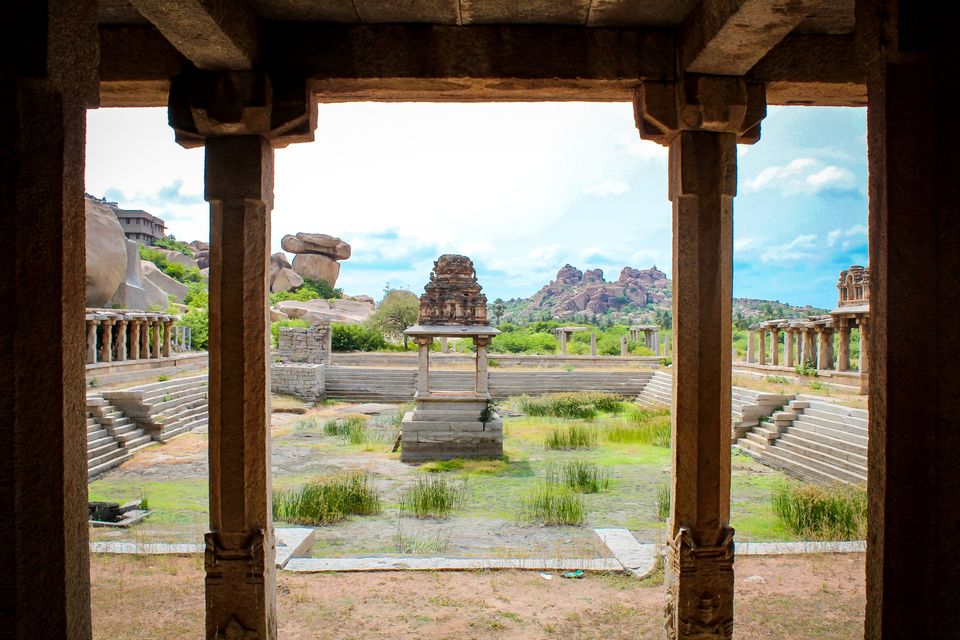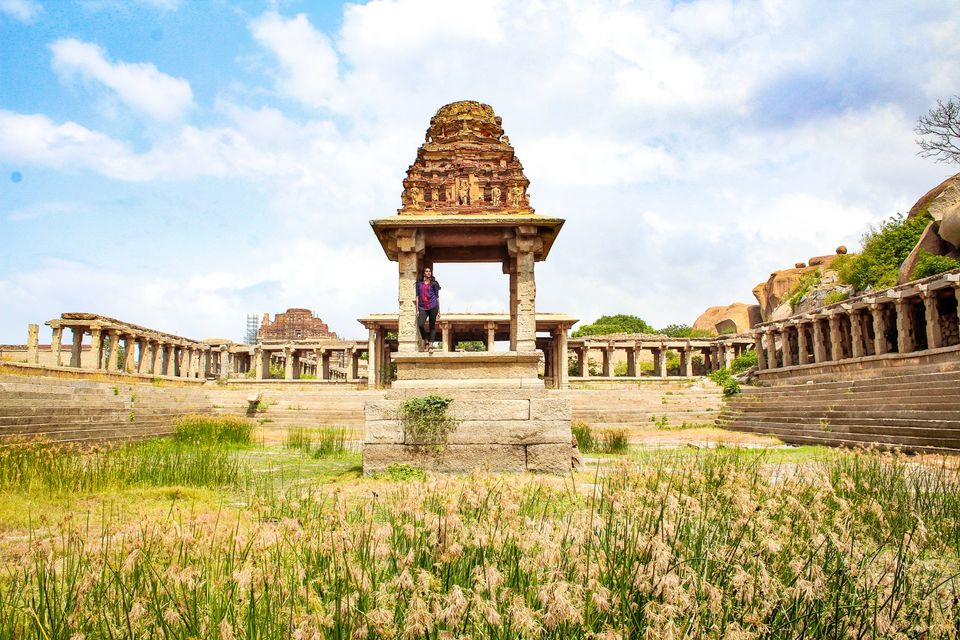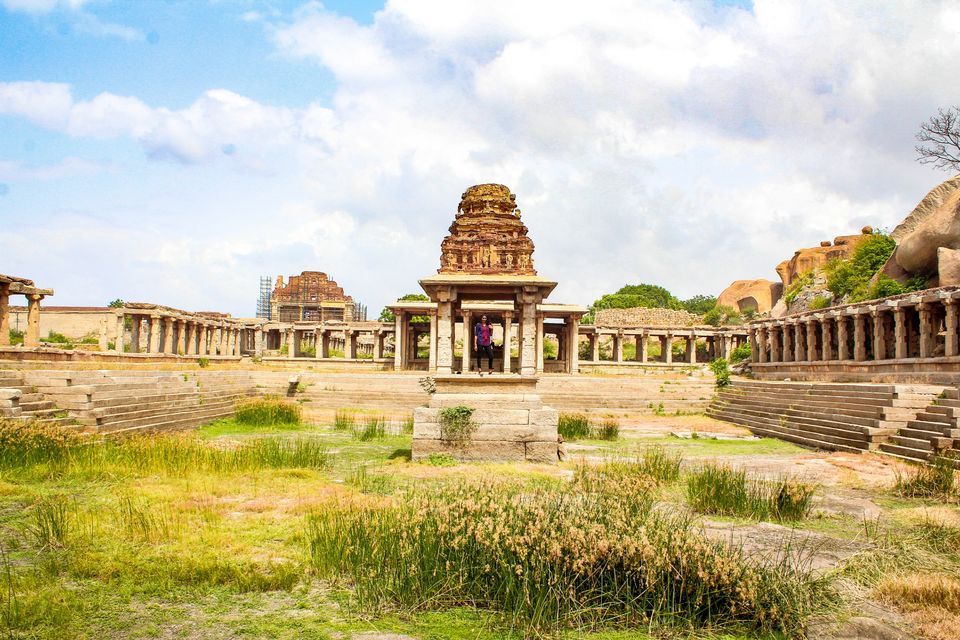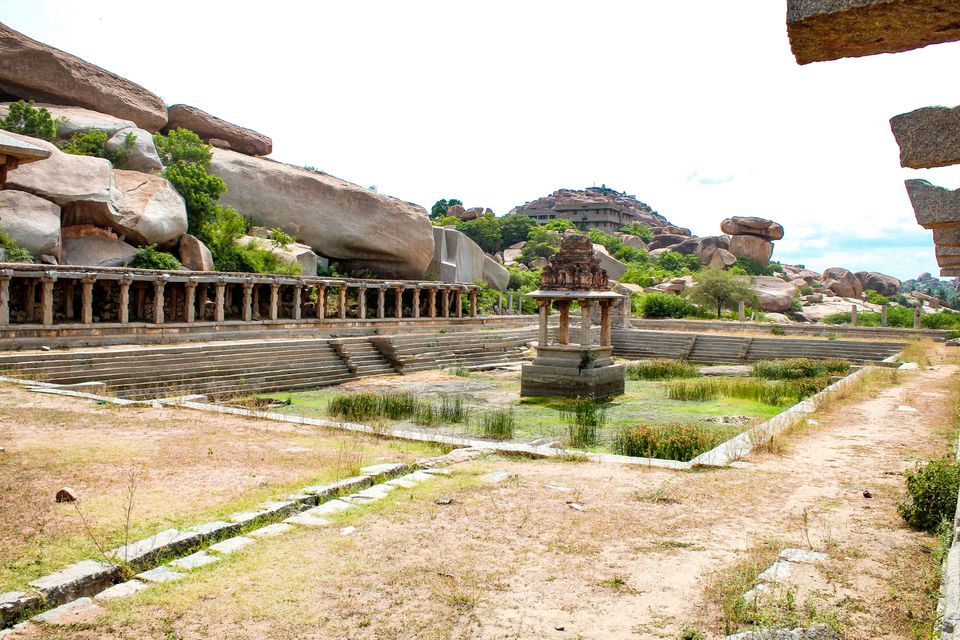 Throughout the day we explored every possible place and saw places things like never before.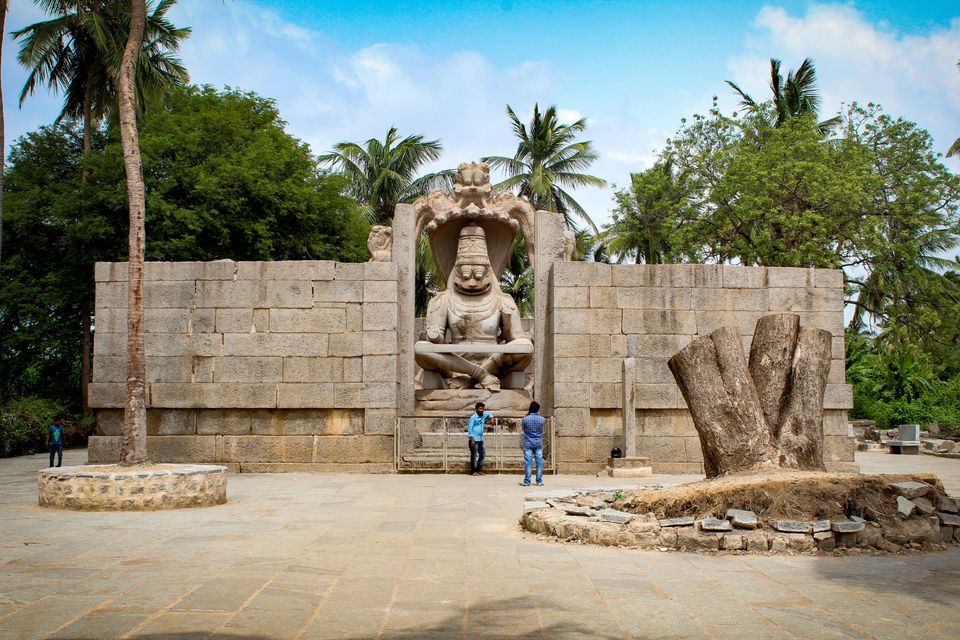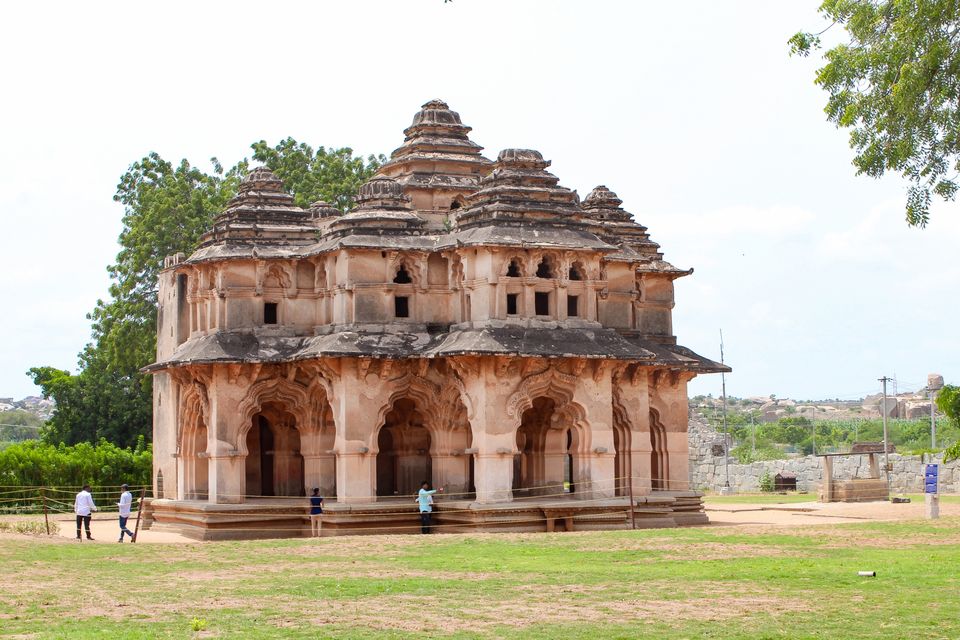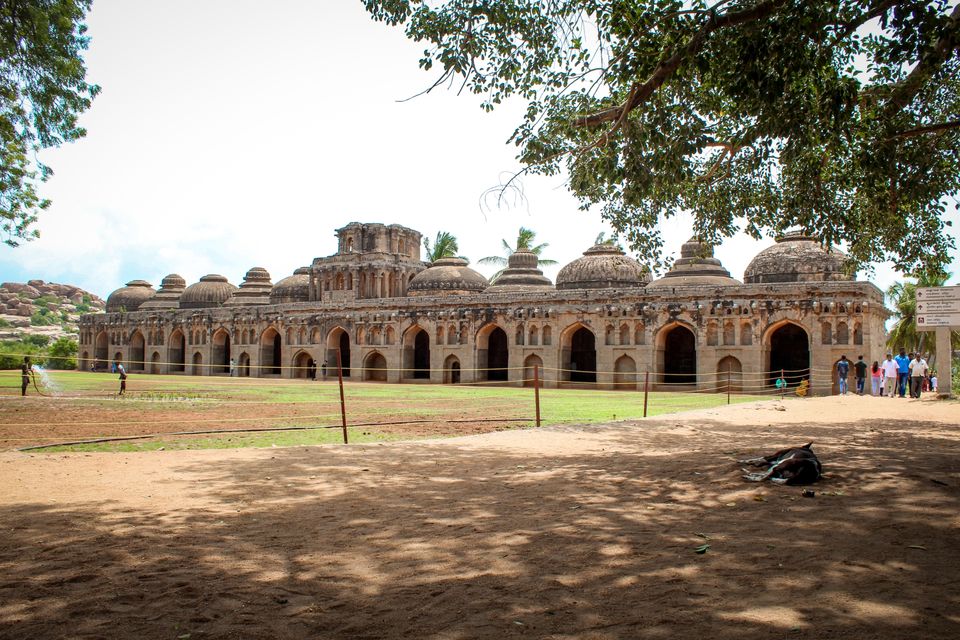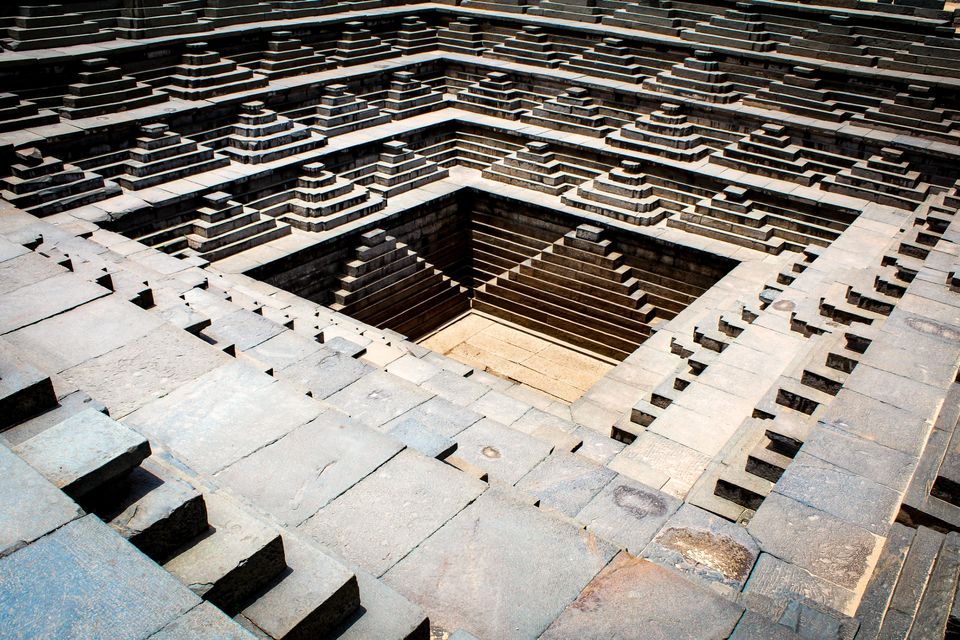 It was time for the dusk and we went to the sunset point , again on the top of another hill.
       We reached and the sun was already there....It felt magical...The pureness of Hampi and the greatness of Lord Shiva could be felt everywhere....The day ended with a wonderful sunset .....we made lots of unforgettable memories that day....I loved every minute spent in Hampi.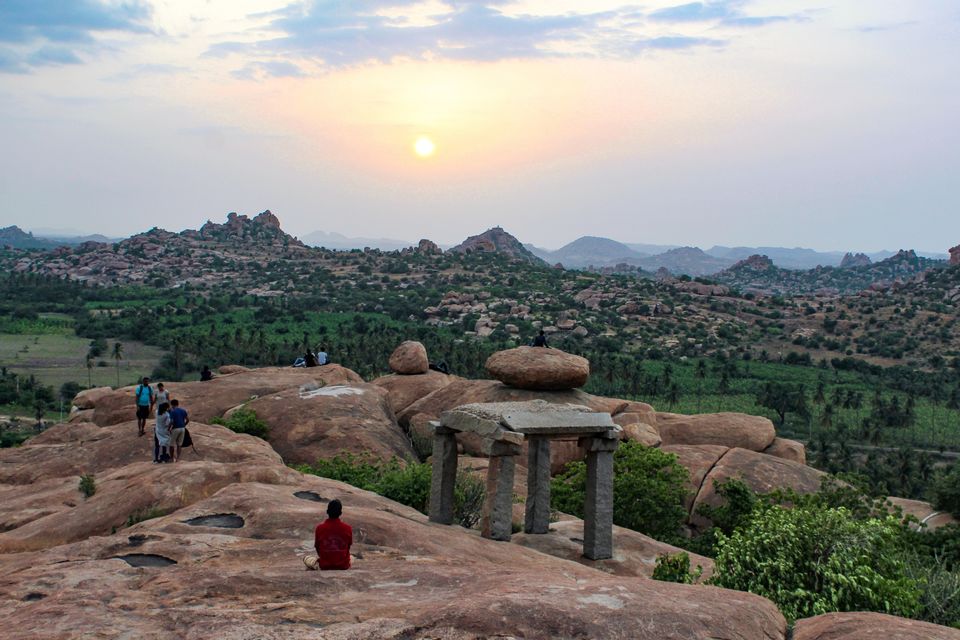 #IssSummerBaharNikal
#Hampipictures
#Notinhills
#Hampipictures
#IssSummerBaharNikal
#Notinhills