When a night owl wishes to sleep at 9 pm, the day has had to be big and challenging!
A 270 Km, 10 hour long, ride to Pulna Village was ahead me as I was preparing myself for the long awaited journey to Valley of Flowers and Sri Hemkunt Sahib. I had spent the whole previous night thinking about my first solo road trip while watching movies in Zostel, Rishikesh.

I had been doing internship with Zostel for a month until my friend tagged me on a must to take road trip from Rishikesh. I was free from both the barriers of travelling, Money and Family. I had decided not to tell my parents about this trip because of the monsoon season causing landslides every here and there and 100% denial for the trip. I sparked the bike 5 in the morning.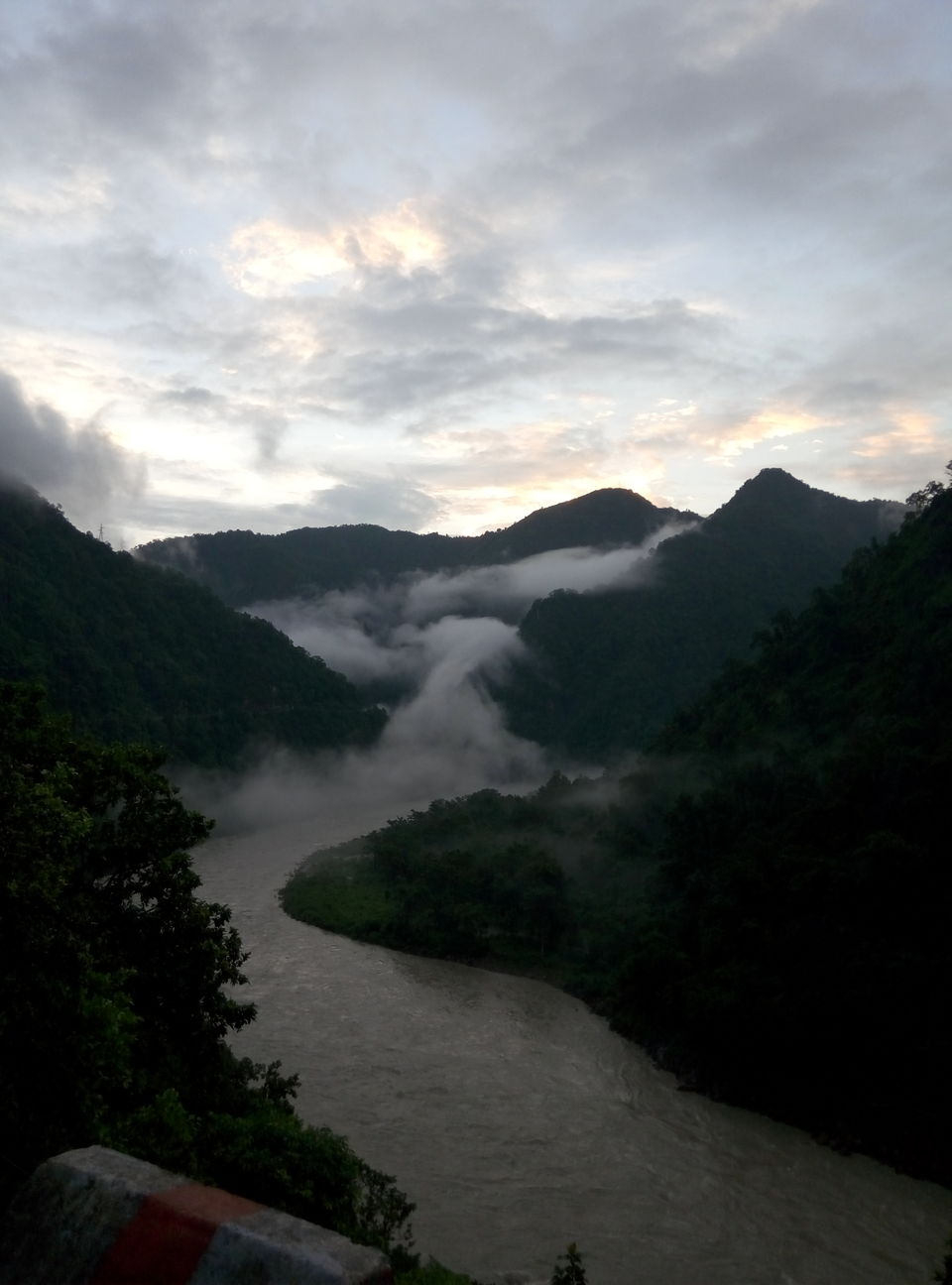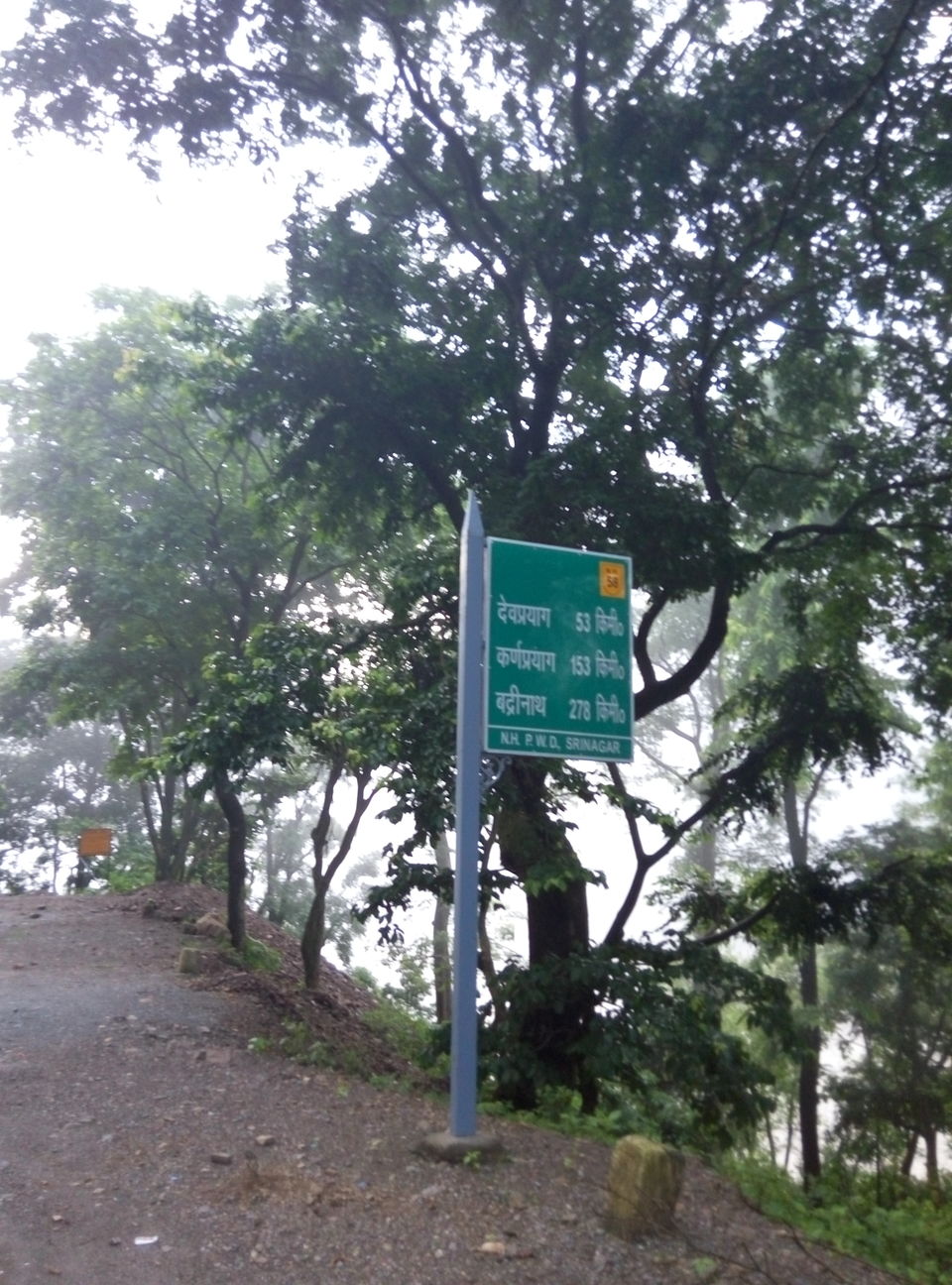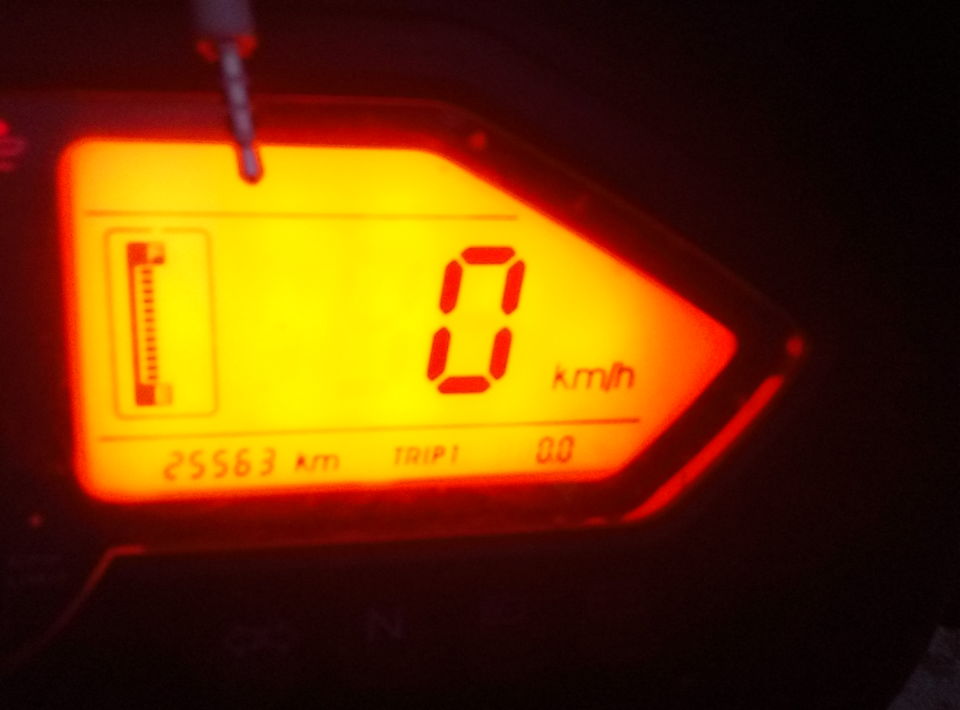 The First Leg Of The Ride
My only concern was to reach Govind Ghat as early as I could.
My first leg of the ride was 150 Km long from Rishikesh, Shivpuri, Byasi, Devaprayag and Srinagar; stopping at a restaurant for breakfast at around 10 am a few miles ahead of Srinagar.
After the first 30 Kms, amidst the mountains, river and clouds, away from the hustle bustle of the city I realised why this road trip was a must to take. I rode it everywhere, be it the riverside where the temperature would drop suddenly and one will feel an instant chill, or be it on the top of hill, from crossing bridges to crossing landslide damaged roads, from green fields to roadside waterfalls.
As I entered Devaprayag, "Ok! This is why it is named Devaprayag." was the only thing going on in my mind.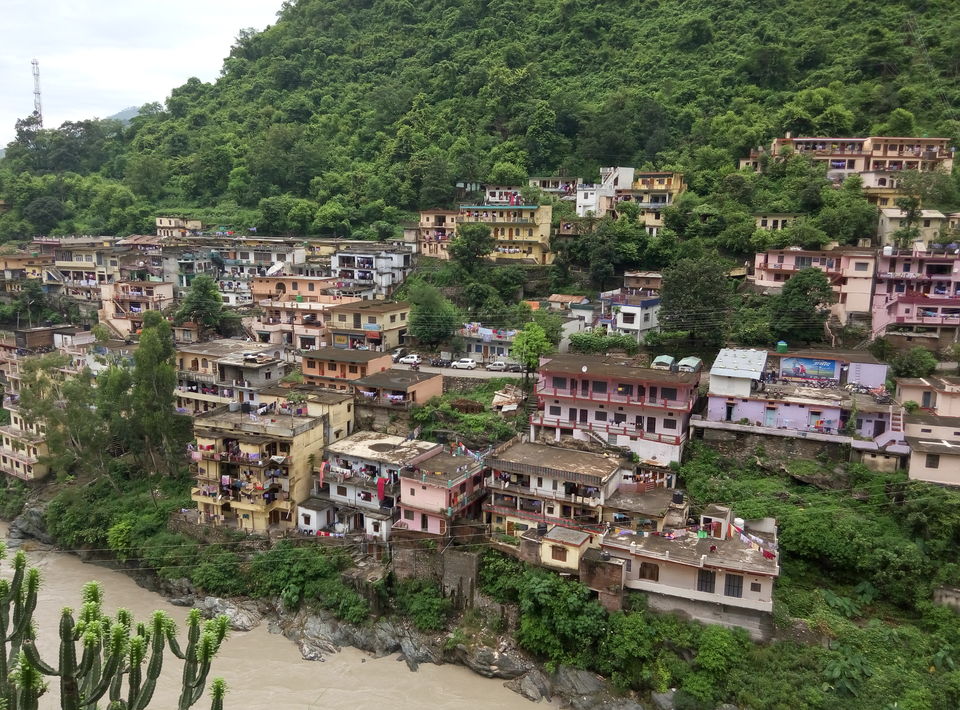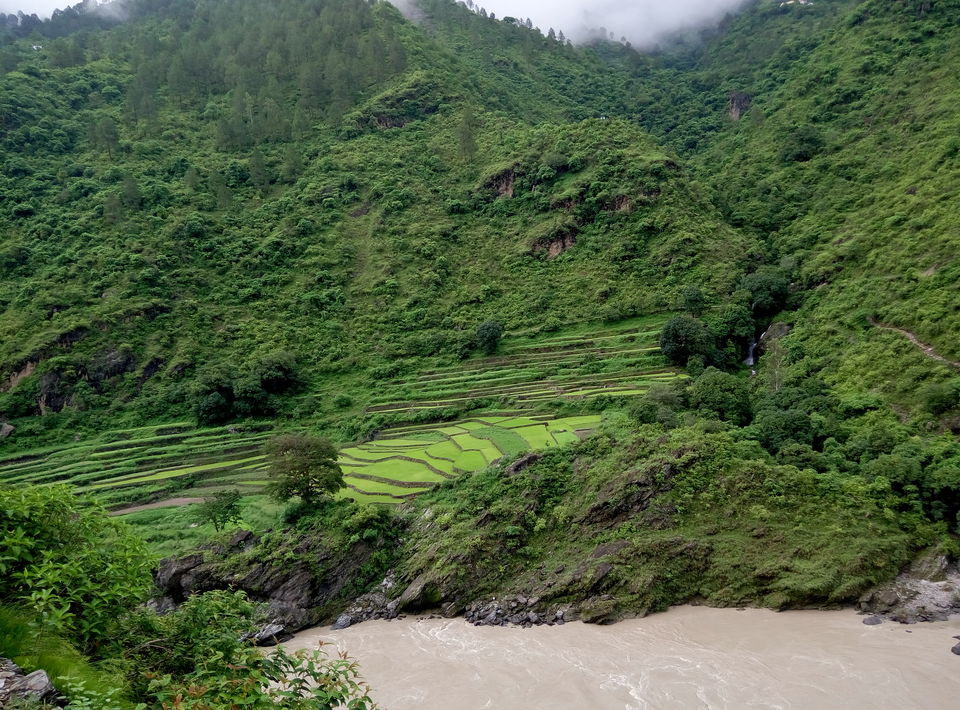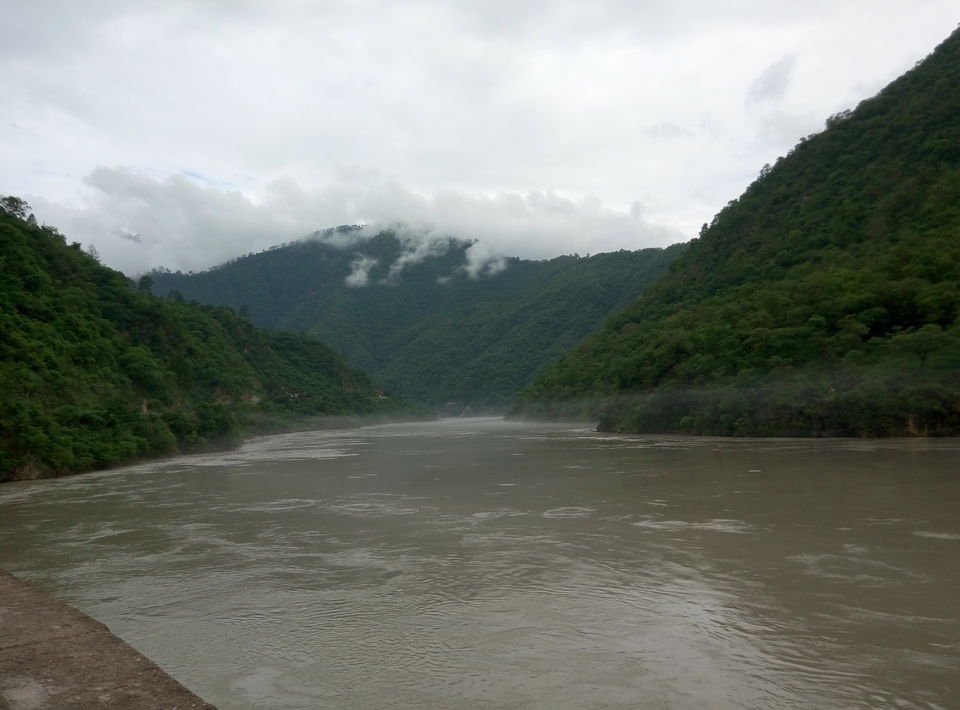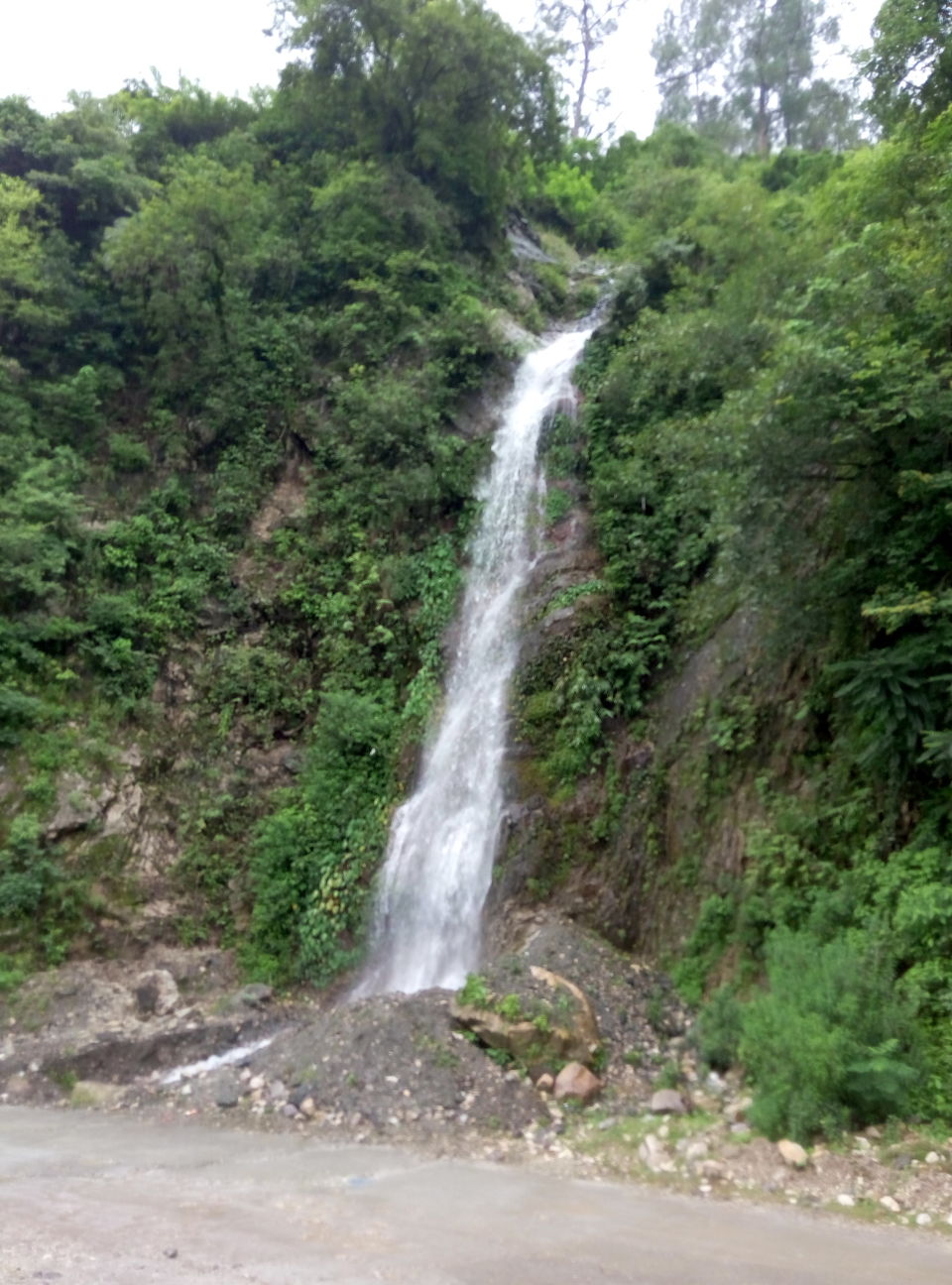 I am not a biker, this long ride was a challenge to me. I didn't sleep the night before and I was now having frequent one second naps during the ride after the first 100 Kms. It had even started to rain and I was struggling to ride any further due to sleep, I had nearly met an accident thrice and then I decided to halt at some place to have breakfast after crossing Srinagar.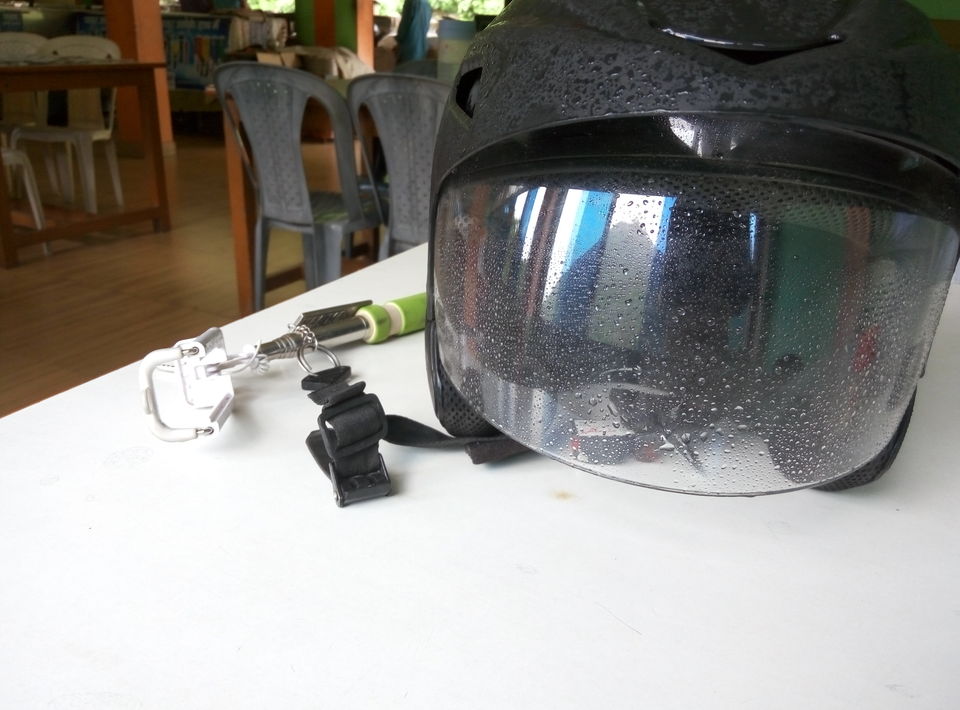 Reaching Govind Ghat
After breakfast and recharging my own battery, I again set out for the next leg of my ride which was 120 Kms, reaching to Govind Ghat via Rudraprayag, Karnaprayag, Nandaprayag, Chamoli and Joshimath.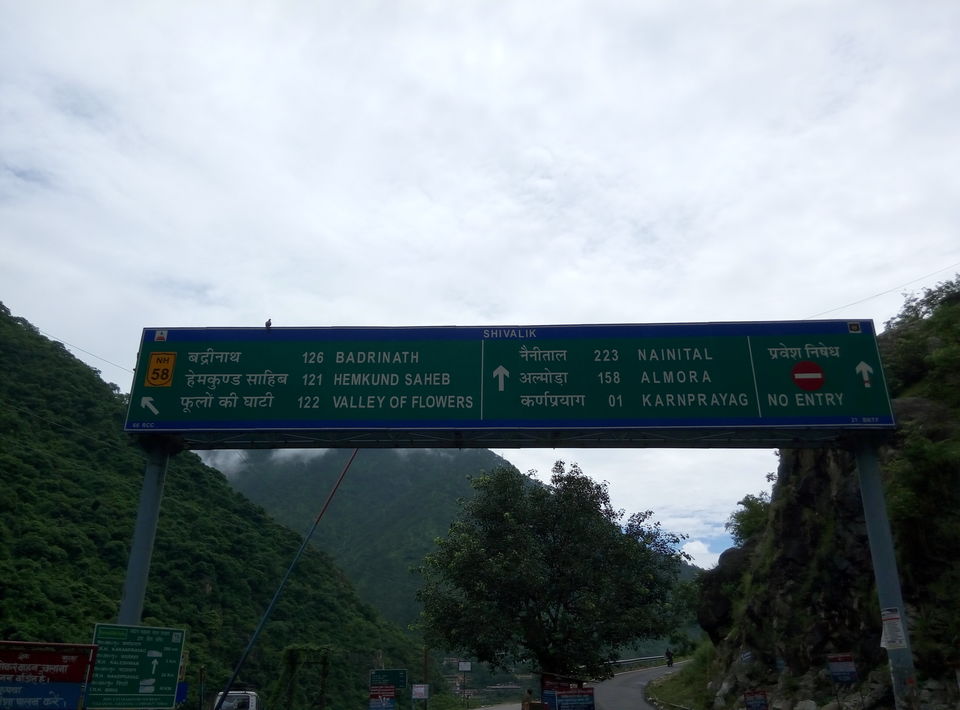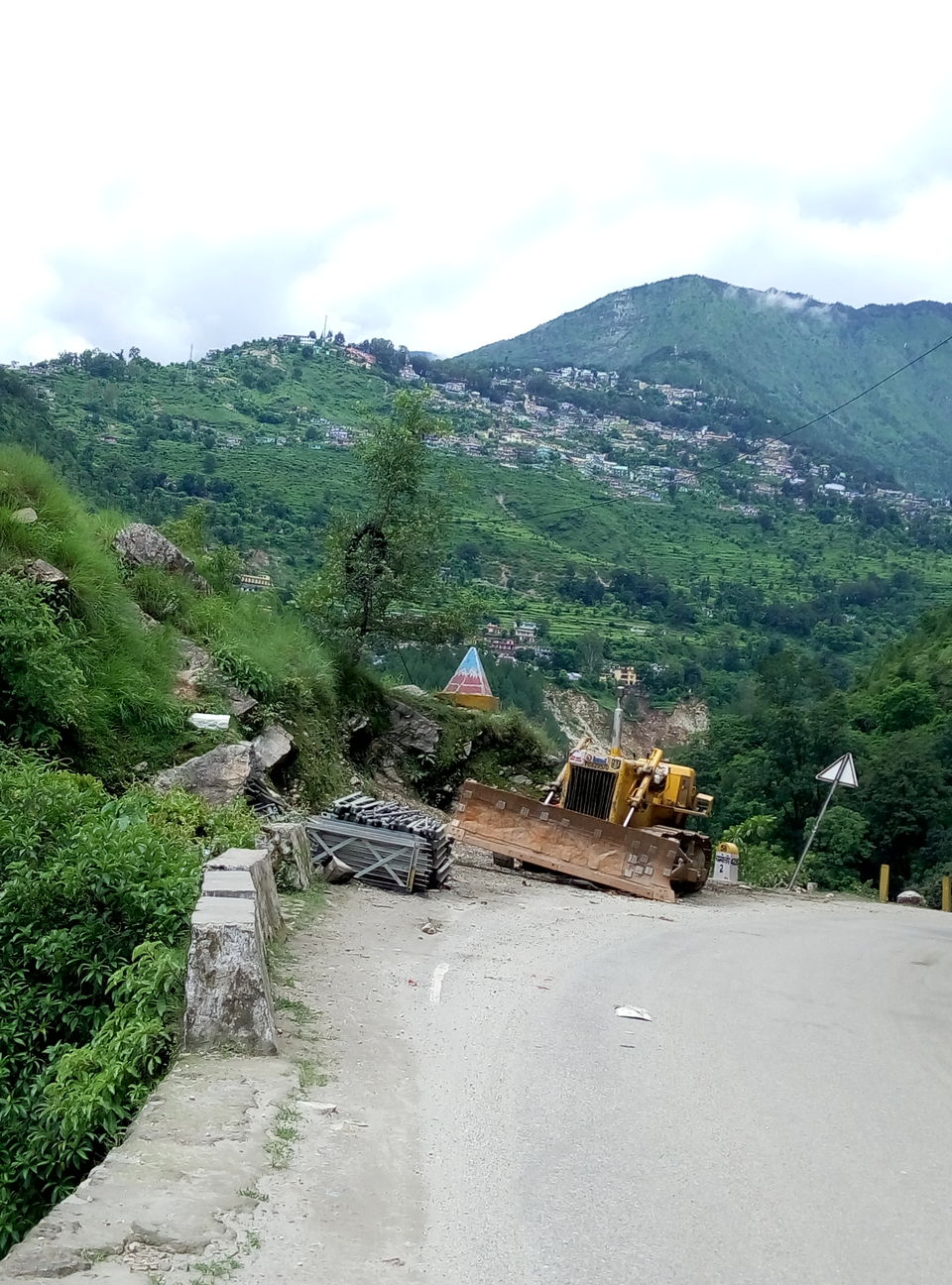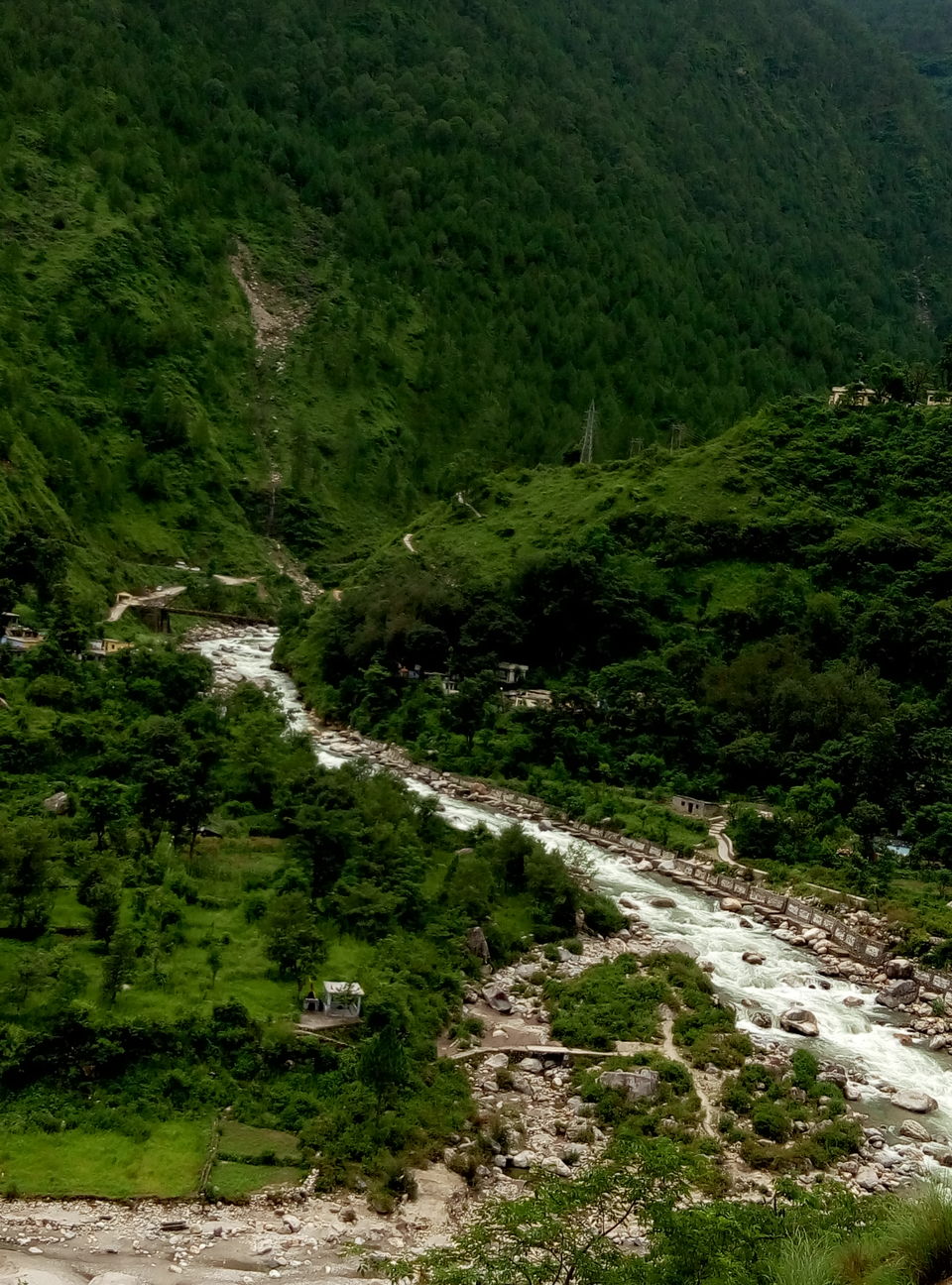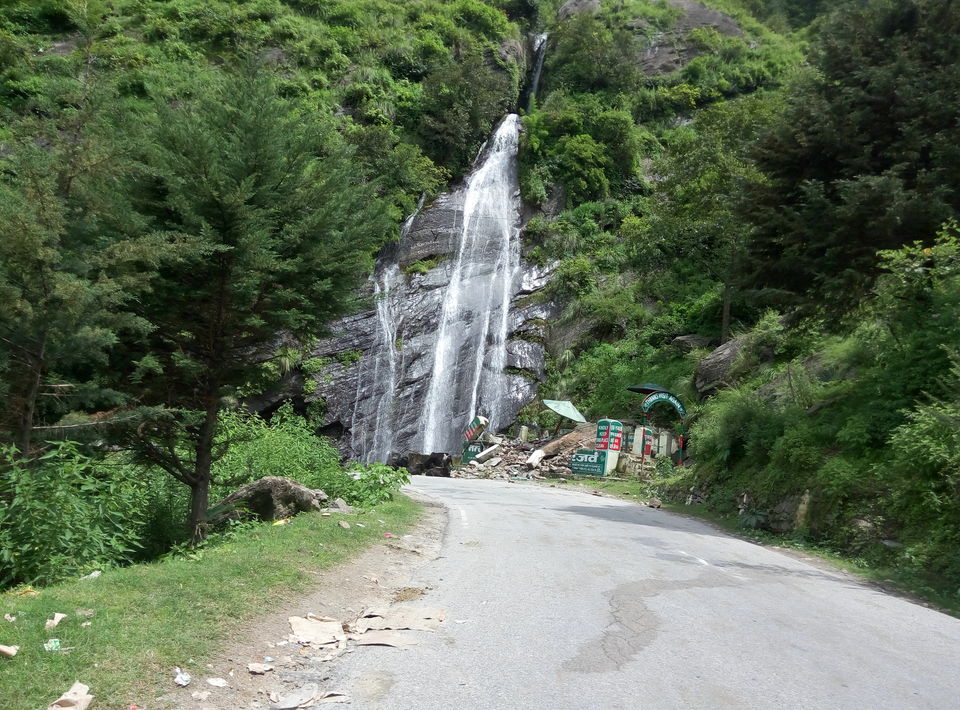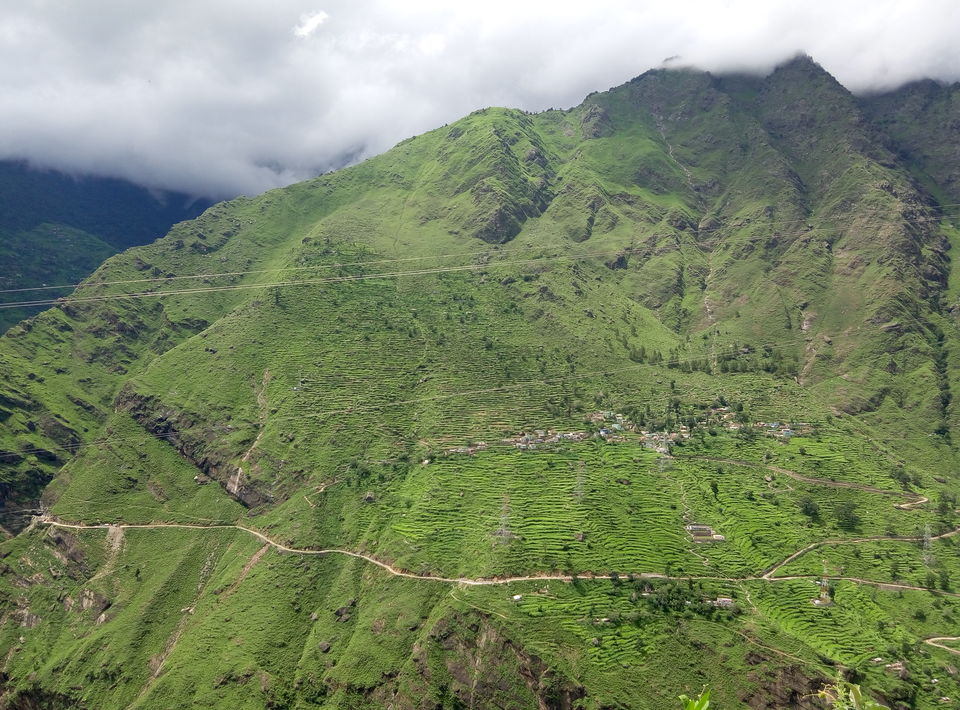 I feared all the way of the landslides that happen in the region here. Even in my way I have to pass through a lot of rocks that have fell on the road. As I reached closer to my destination, the hills by the road would get abrupt with half of the rocky mountains forming the sky above my ahead as I rode, I would just speed up to reach to a clear place. The monsoon season, the rainy weather, the news of cloud bursts a few days before and people telling me about the landslides that were happening in the area where I was travelling solo had caught my attention from inside. I didn't fear or overthink of the mishap that might happen but I would constantly look for any stone or rock that might fall from the mountains...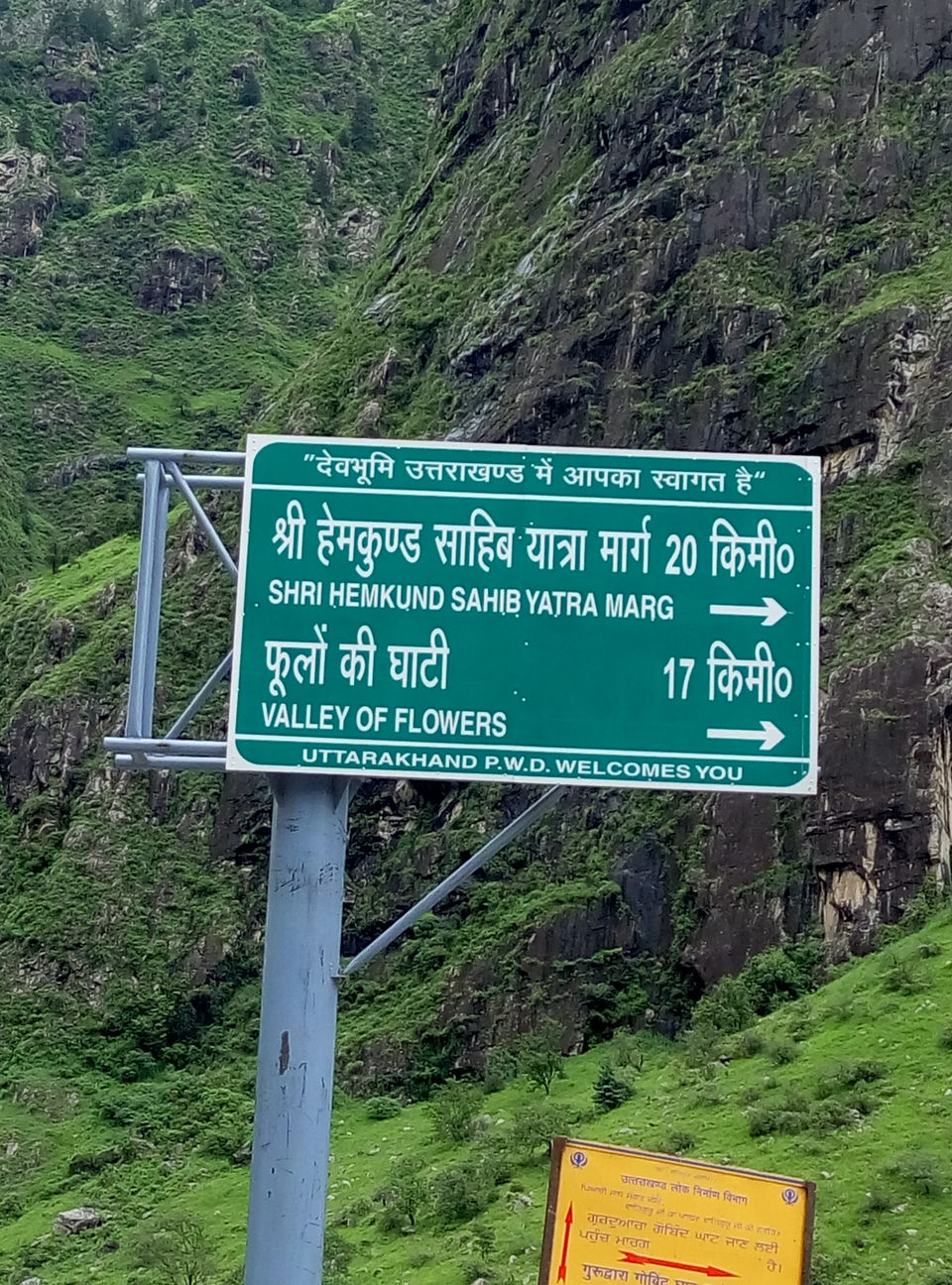 Finally I reached Govind Ghat in the afternoon at half past 2.
From Govind Ghat I had to go to Pulna from where I would start the trek to Ghangaria. There is a bridge that has to be crossed from Govind Ghat to go to Ghangaria. The entry is closed in the late afternoon for the safety of the trekkers. I was denied to enter by the police official on duty there. I fooled him by telling that I was in a group and my group has already entered the trekking zone and I was left behind to enter the place.
The 12 Km Trek To Ghangaria
I parked my bike in Pulna, a small village 3 Kms ahead of Govind Ghat and started my trek to Ghangaria.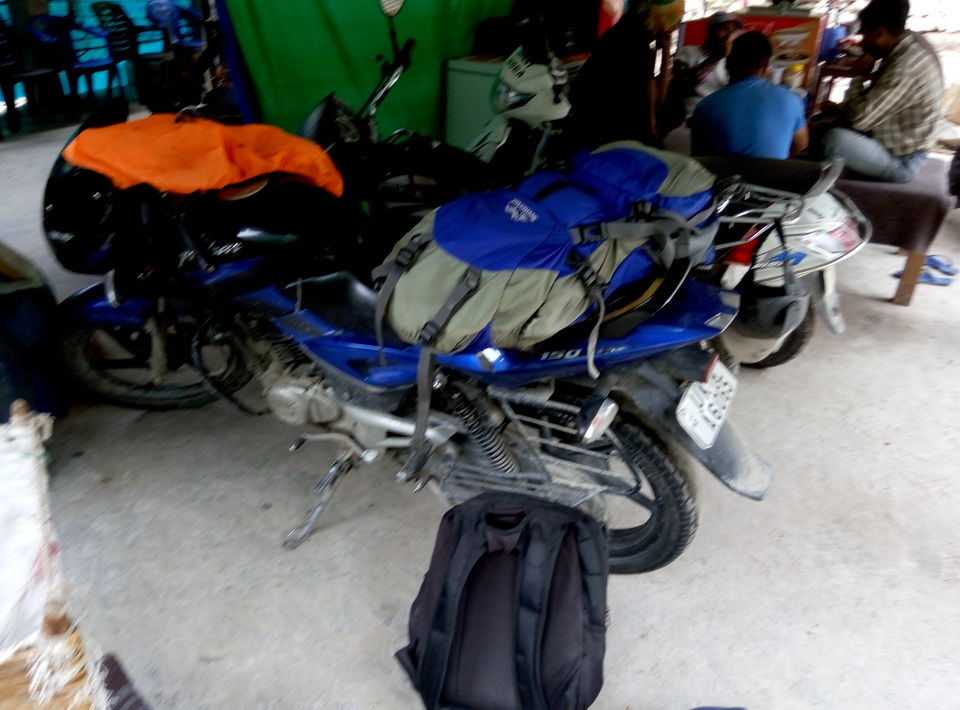 I carried my 13 Kgs of luggage along and started walking towards the village of Ghangaria. After 20 minutes of walking I was short of breath, the three bags seemed a burden and I had come only 1 Km ahead. There were shops all along the path but not even a single trekker that I could see or be along with. I continued my trail asking the shopkeepers about how much time would it take me to reach Ghangaria and the answers would only demotivate me. They told that I could only reach there by night and I was already so tired and exhausted from the ride and the sleepless night that I wanted to reach Ghangaria in a maximum of 1 hour and sleep. Another 2 Kms with frequent breaks and I reached a shelter shed built for rest, I saw two people sitting there. I had already considered them to be my partners for the trek, I reached them and hoped to make friends with them, but they were busy crushing marijuana leaves! They were not going to Ghangaria, I sat along with them for a while having rest and seeing them crushing marijuana.
I walked for another kilometer, found a suitable bench, gave up to walk any further, laid down, trying to catch my breath back and closed my eyes. Neither did I want to go ahead, nor did I want to go back, just stay at the place as and how I was.
To my luck, a group of 3 men came and sat for rest next to me. I saw them, smiled and Jagdeep, his friends and I were now team-mates on this Ghangaria mission.
Along the way the group got bigger and we all were each others strength.
Finally by 8 pm we reached Ghangaria, almost dead, entirely exhausted, and extremely hungry. I was walking down the street while I saw Reshma, a zostel friend sitting at a restaurant, I met her and Shazad (a 15yr barber in Ghangaria), Shazad helped me with food. After the trek and the long ride I was feeling as if I have been drugged, extreme leg pain, the temperature in Ghangaria was as low as 10 degree Celsius and my bones where catching the cold. I just needed a place to fall asleep, Shazad offered me accomodation in his small tin shed home which I graciously accepted.
Shazad lived with his younger brother Nyyed and mother, Shehnaz. He dropped Reshma at the Gurudwara Gobind Dham and I went to Shazad's home. His mother gave me a warm blanket, she had never ever seen a movie, so I played Shazad and his family a movie on laptop as I slept.