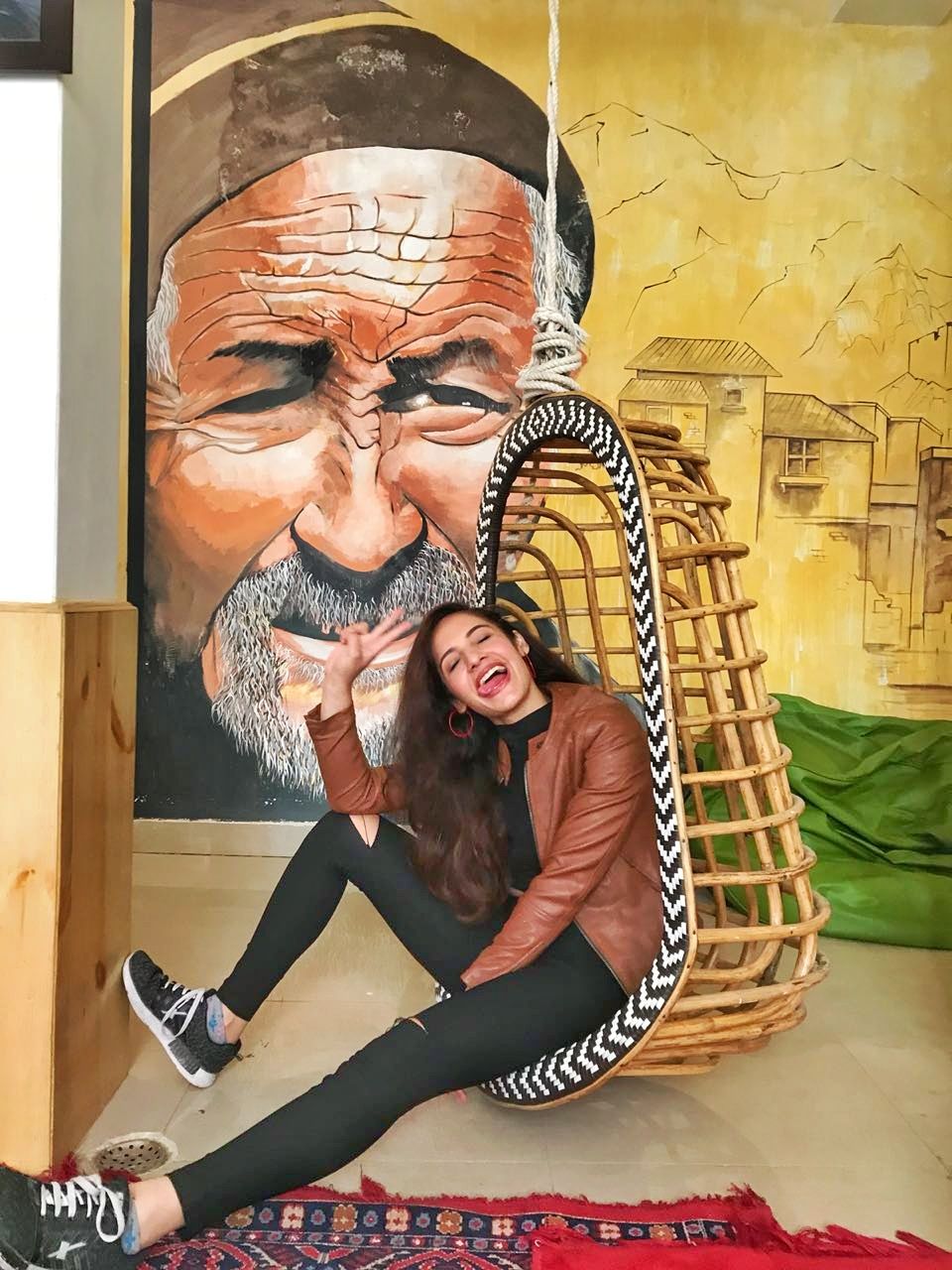 DAY 2: 1st Sept 2018
We were traveling in a group of 7, so for the 1st day of local exploration we hired a SUV (the seats were comfortable and the car was spacious enough for 8 people, driver included).
Relive my experience by watching my vlogs here:
We were in LEH and it was our first breakfast, so we had to head straight to the German Bakery. I had heard so many good reviews about the place that I couldn't resist and took everyone there. This place is basically like a foodstreet/circle in the main market. There are quite a few bakeries/cafes here with open seating arrangement. We ate at the Rendevouz cafe & German Bakery and ordered quite a few breakfast combos.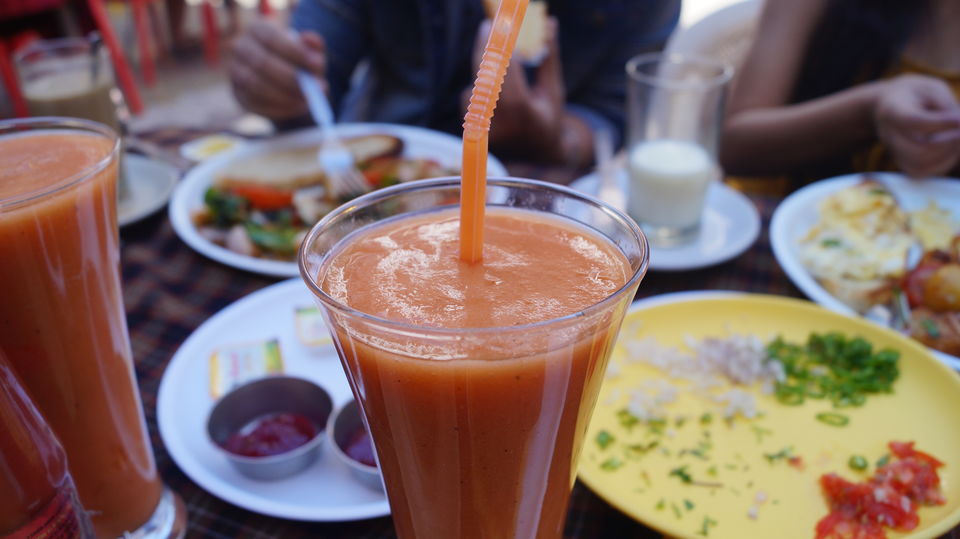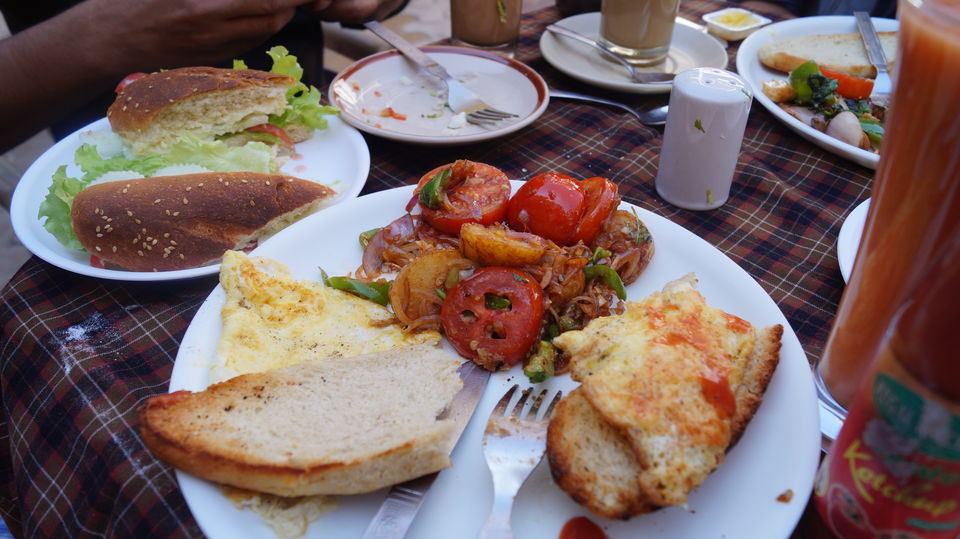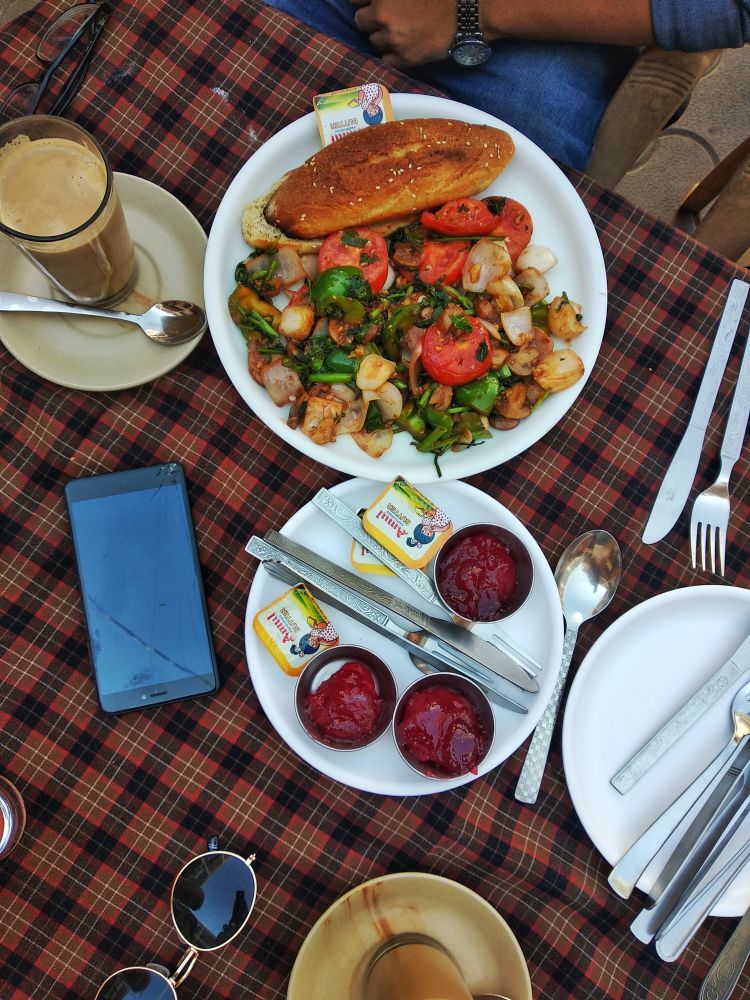 Mind you these combos have quite big portion sizes and although we had ordered one for each but I would say 1 combo would have sufficed 2 of us. These combos mostly had: breads, eggs, veg sandwich (for vegetarians), sauted vegetables on the side (these were delicious), fries and a big glass of coffee/chai. The prices were also very pocket friendly. I also loved their Nutella Banana Pancake (And I am not a pancake girl generally).
Avg Cost: INR 200/person
After this hearty & heavenly breakfast, we headed out to explore the spots around Leh. We started at around 11:00 am from the market (I would suggest you to start earlier).
The first spot was ALCHI MONASTERY which is a Buddhist Monastery. It took us around 1.5 hours to reach here and the journey wasn't so smooth. I felt nauseous almost throughout the ride and even threw up. Make sure to keep avomin or something similar handy.
TIP: Since this is a religious place, make sure to dress appropriately and do not wear any short clothes. (Jeans and long dresses are fine).
We spent good 2 hours here exploring the monastery, the local market and clicking pictures. The local shops had Apricot beer available (locally made). Although we didn't buy any but I would suggest you try it.
Second Spot for the day was the SANGAM. Also, called the Indus-Zanskar Confluence. I had seen hundreds of images of this place online and I was super excited for this. If you also google this you would clearly see that 2 water bodies of completely different color (green and blue) meet here. Unfortunately, we were not able to witness this beauty. All we could see there was muddy water.
Some people said that the reason for the muddy water are the rafts. May be !! But I was really sad because of this.
TIP: Don't opt for rafting here because
(a). they are too expensive
(b). there are not many rapids here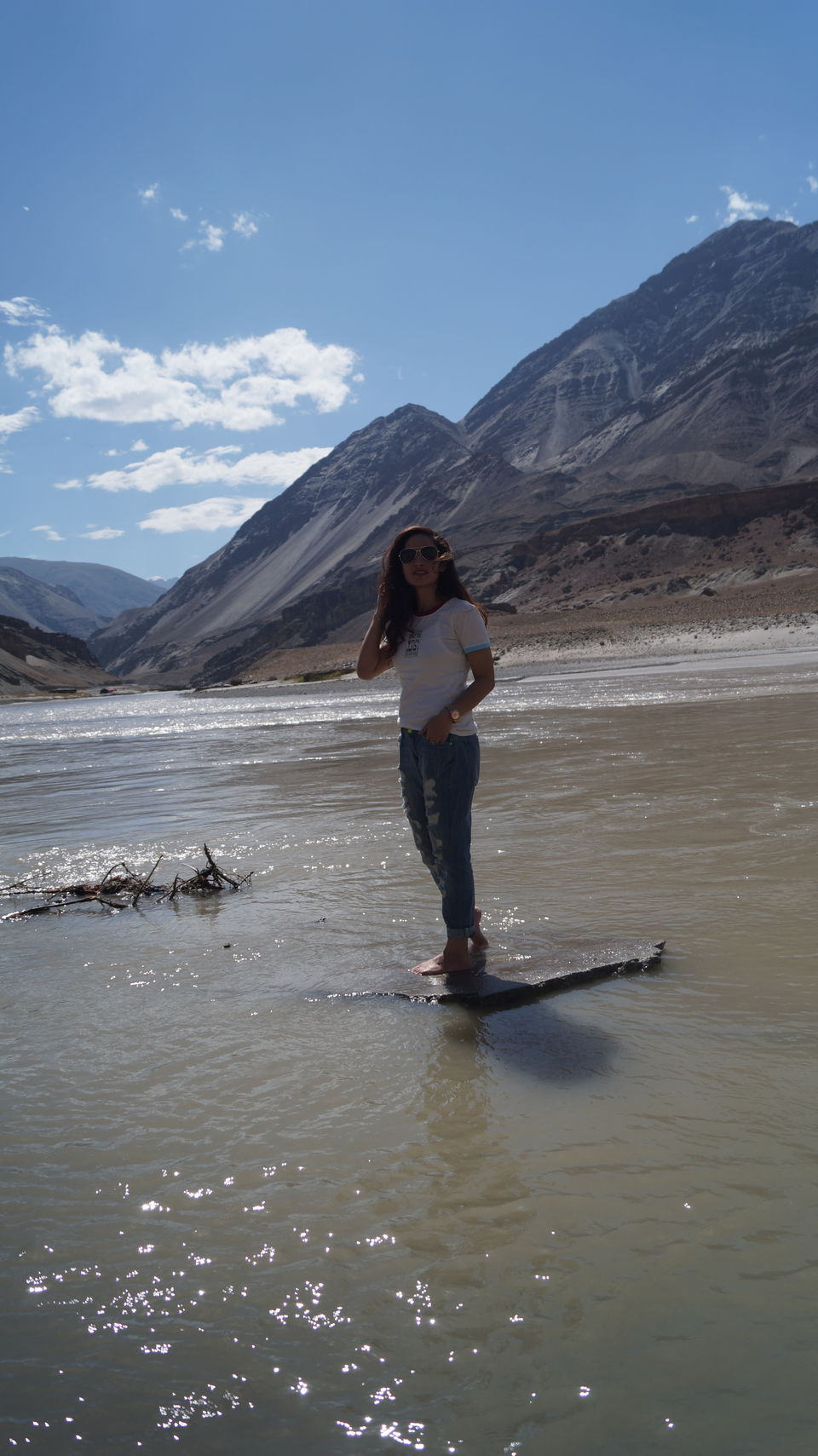 After spending some time here, we drove off to our next stop: Magnetic Hills
This is what wikipedia says: "Magnet Hill is a "Cyclops hill" located near Leh in Ladakh, India. The layout of the area and surrounding slopes create the appearance of a hill. The hill road is actually a downhill road. Objects and cars on the hill road may appear to roll uphill in defiance of gravity when they are, in fact, rolling downhill."
However, when we visited this place it was very clear that the car was going backwards downhill. The illusion no longer exists with constant construction of new roads.
You can opt for ATV rides here but we wanted to experience this somewhere else, so skipped it out.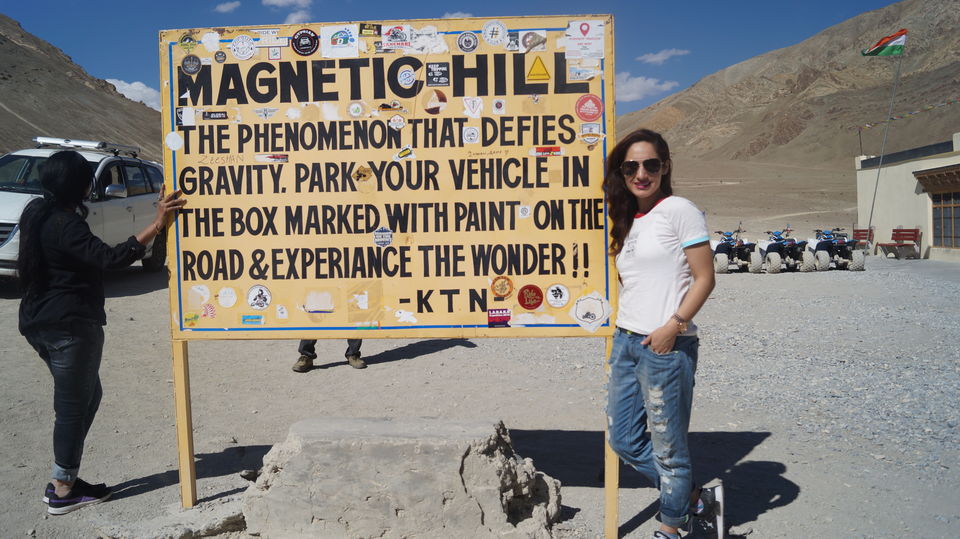 Next stop: Patthar Sahib Gurdwara
This gurdwara on the Leh-Kargil road, 12000 ft above the sea level is looked after by the local army. Patthar Sahib Gurdwara is of great religious importance to Sikh as well as Buddhist community.
According to local legend, a demon lived in that area who terrorized the local people. Guru Nanak Dev who was returning to Punjab through Srinagar happened to settle down on the banks of the river below. Locals shared their problem with him and he blessed them. This angered the devil and he tried to kill Guru Nanak by throwing a big rock from the mountain. It is said that when that rock/boulder hit Guru Nanak it became as soft as wax and stopped then and there. The demon thought that Guru Nanak might have died by now and came down from the mountain. Seeing that the boulder had not harmed Guru he tried pushing it again. However, his foot got stuck in the wax like stone. This shocked him and he finally realized his mistake. He begged Guru Nanak for forgiveness and gave up his devil deeds.
The local army tried to move the rock and even destroy it but never succeeded. Later a gurdwara was built for the same. That rock has the impression of Guru Nanak's back and shoulder and of the devil's foot.
TIP: Make sure to devour the amazingly yummy langar here.
And we finally drove back to the Leh City. After freshening up and resting for a while in our respective rooms, everyone got together at the rooftop cafe and ended the Day 2 on a high note (literally ;) )