Today was going to be the last day of our trip. The past 7 days had been so amazing that no one wanted to leave the mountains. But like they say, all good things have to come to an end! And so began the end of our journey from these camps.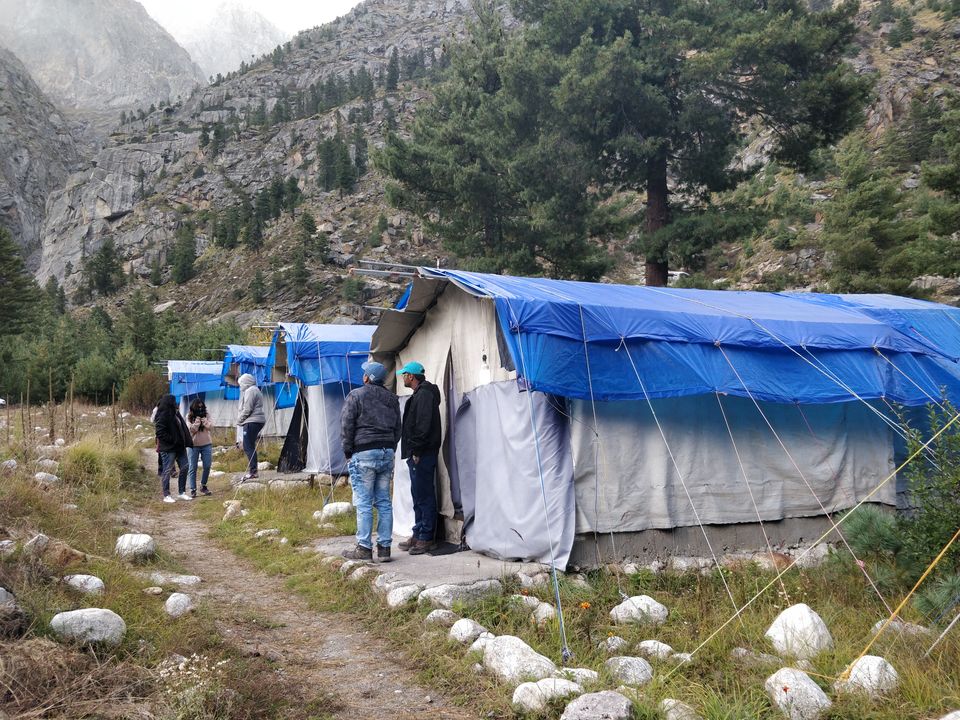 After filling up our stomachs with some delicious luchi and aloo (courtesy the Bengali dada at Devlok camps :)), we started for our destination, Shimla. But that was not the last place for today. We had to catch an overnight bus as well to Delhi. Now that's some serious travelling to be done in a day. Covering 250 kms to Shimla and then 350 kms to Delhi overnight was not going to be an easy task! We crossed beautiful valleys which had houses nestled in their laps. We had missed these sights since we crossed them earlier during the dark.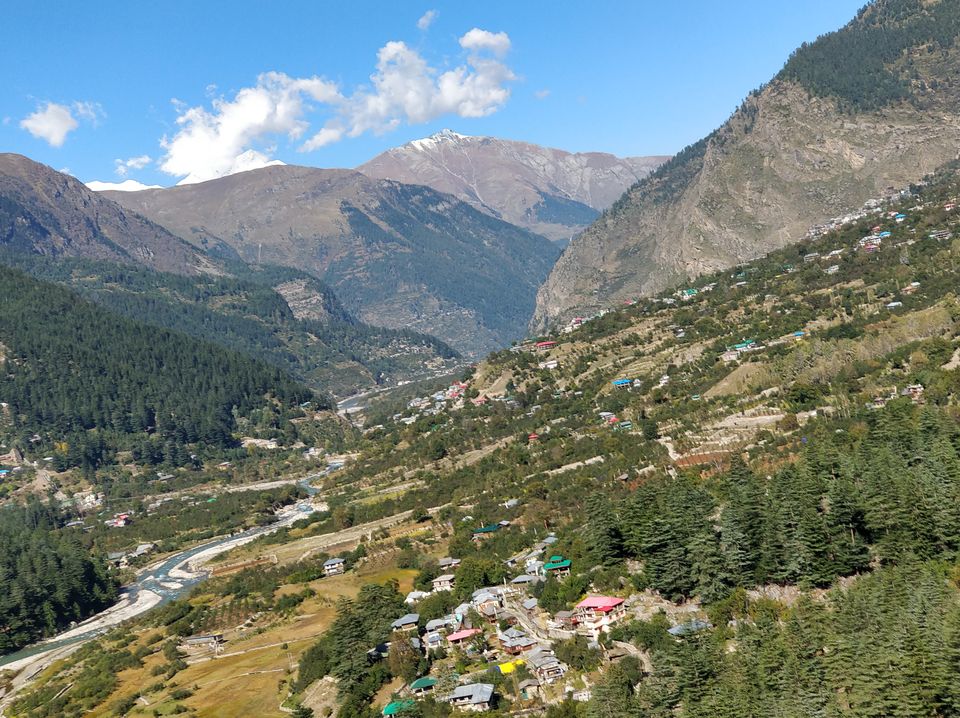 With these lush green valleys for company, we didn't even realize how time just flew past!
Since we were in cellular coverage area, everybody switched on their phones, eager to check Facebook, Whatsapp and what not. I didn't want to check mine because anyways we would be reaching Shimla by evening. Why not enjoy these stunning vistas as long as they last :) By noon, we had exited Kinnaur and had passed Rampur and Narkanda by evening.
We reached Shimla around 6 PM and got down near the bus stand. Our bus to Delhi was at 9.30 PM. Since we had a lot of spare time, we decided to explore Shimla's famous Mall Road and Lakkar Bazaar. Well, every hill station has a street named Mall Road where all you find is these branded showrooms which we see in malls in big cities! Same was the case here. Me, Ninel and Amulyam decided to take a walk and find something to eat hoping to find something interesting. Lakkar Bazaar was just before Mall Road and had beautiful items like toys, keychains etc. made from wood. Mall Road also has a beautiful Christ Church which was lit up in the night and a 100 ft tall national flag.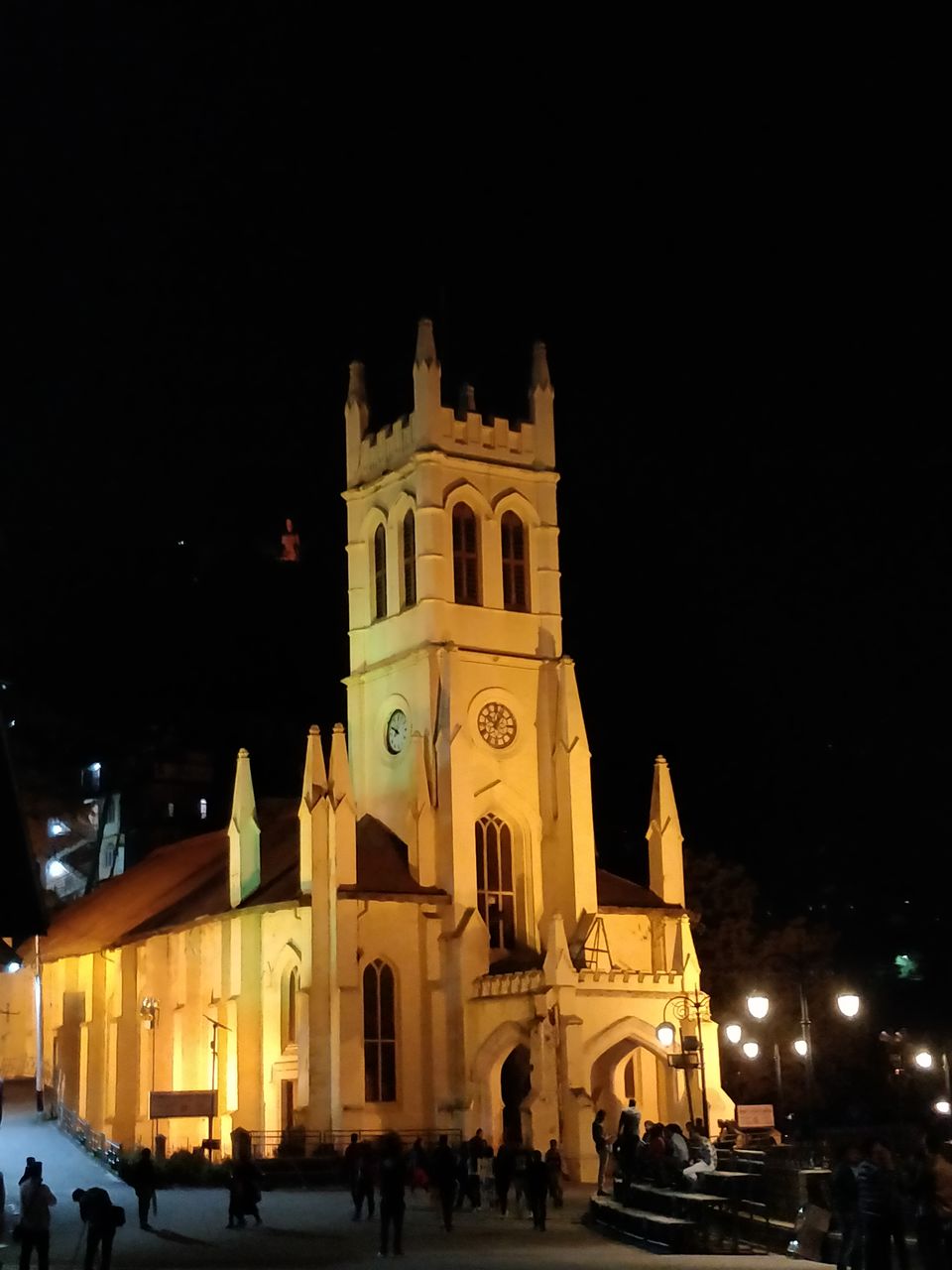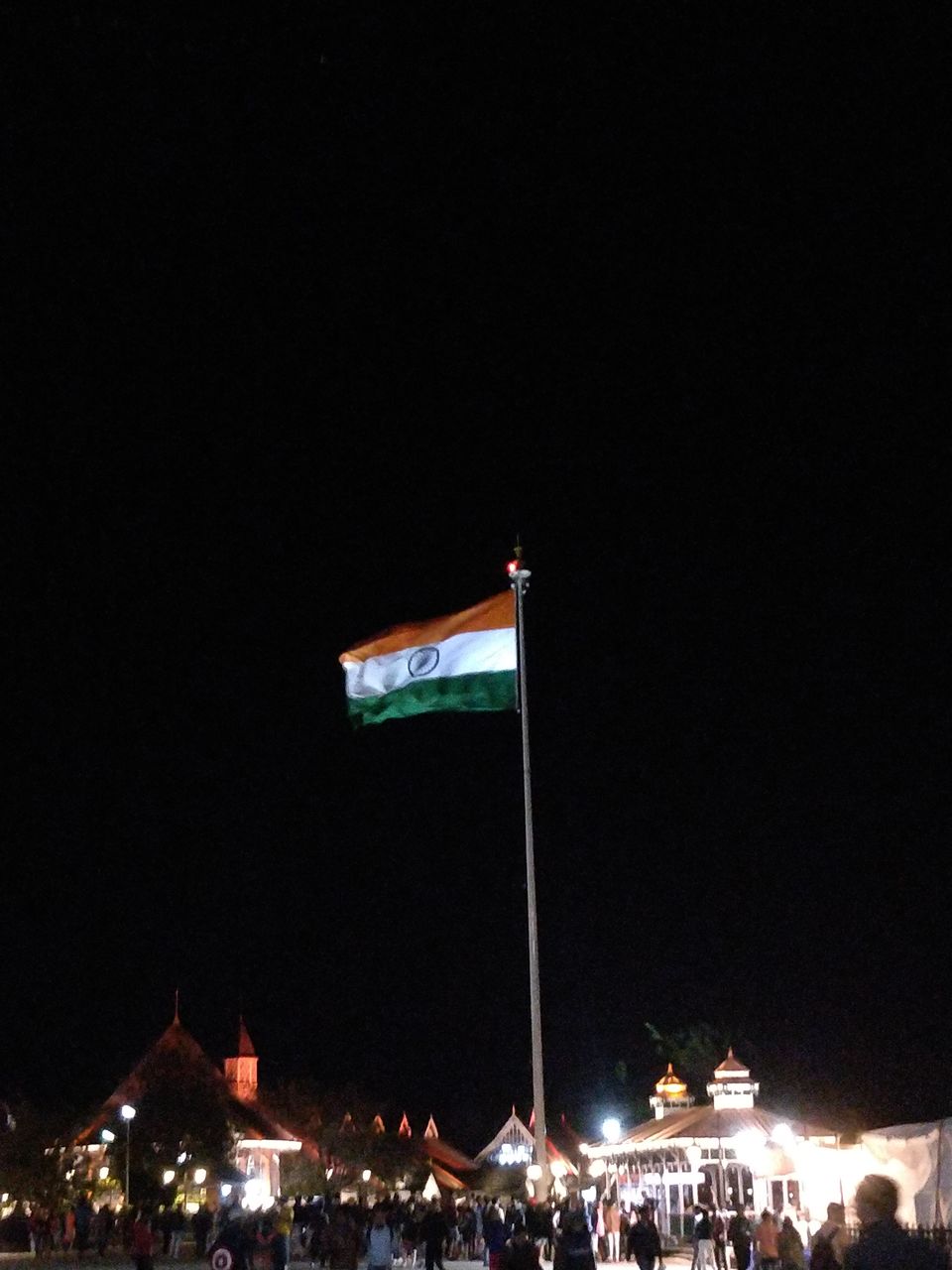 We boarded our bus by 9.45 PM with heavy hearts. We reached Delhi early morning around 6 AM and got down at Majnu ka Tila. This was the final common point for all of us. Everybody was going to go their separate ways from here. Some had a flight to catch, some train and some like me, still had 2 days to spend in Delhi :) Bidding everyone goodbye, we proceeded for our destinations, promising to keep in touch and try to meetup in our respective cities :)
To quote Rudyard Kipling from his novel Kim, Spiti is a "world within a world" and "a place where God lives". And indeed it was! The more I thought, the more I felt like going back. In many ways, this trip was an unforgettable experience for me and opened me up to consider travelling and exploring such places more. To the places I couldn't cover, I am definitely coming back Spiti!
Until then, signing off!