This trip was really unplanned and unexpected trip which evolved from our friends discussion to plan some outing.. which really turned out to be great day in the weekend...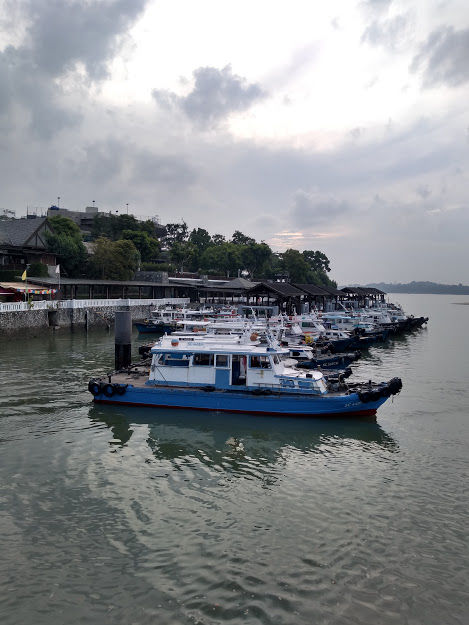 We decided to explore the nearest place to our stay... so planned to go nearest island... "Pulav Ubi"..
How to Reach Pulav Ubi: Through Ferry from Changi Village Ferry point.. which is quite close to Changi Village Bus depo..
You can reach Pulav Ubi through ferry from other places of singapore also...

Things to carry: Full sleeve t-shirt & comfortable bottom, Big water bottle, Food also you can carry or you have restaurant to eat but they are mostly of chinese stay..
You will find some vending machines for drinks, chips, snacks.. etc..but always good to carry
Once you reach ferry point, there will be continuous ferries going to Pulav Ubi.. the ferry pilot will calling you and the Fare is SDG $3 per person one way.. The pilot would collect the fare before he start the ferrry..
Now its your time to relax and enjoy the view from Ferry..
Here is view once your get in the ferry...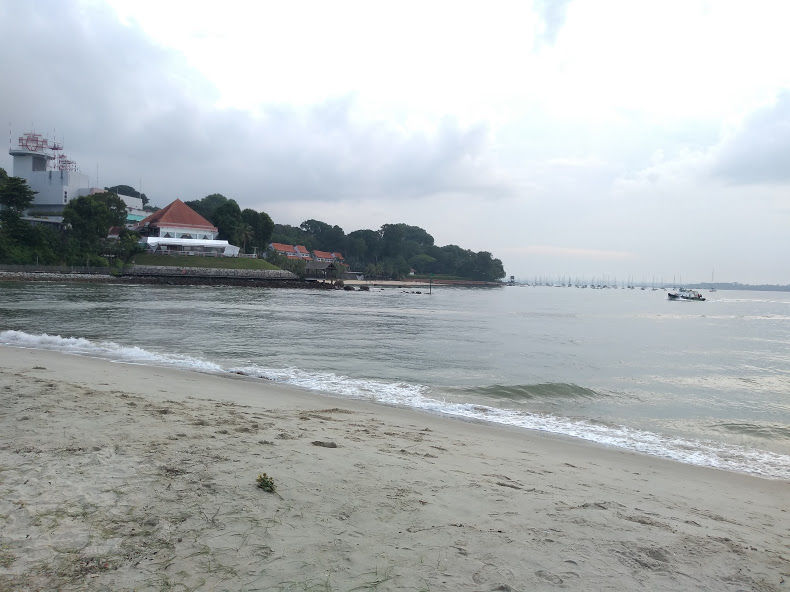 it hardly take 10-15 mins to reach Pulav Ubi Island... on your way you any enjoy the view the Big Vissel ships going on... and foating houses in the sea... & Airoplanes landing in singapore...
Once you reach Pulav Ubi.. this is the view from reaching point..where you really feel you are in island..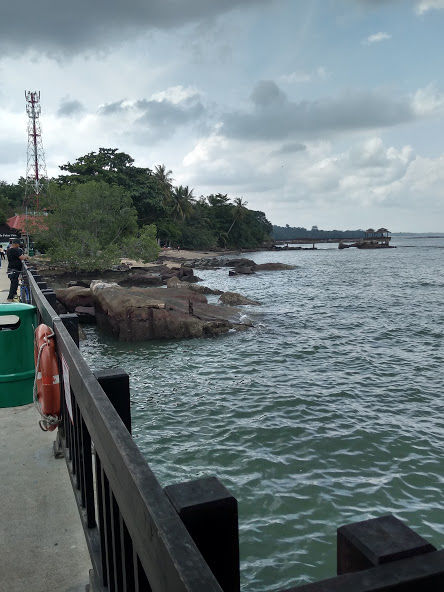 Most important switchoff you mobile data & avoid calls... in your journey of this island.. you will sometimes in indonesia & malaysia network..
Once walk a while over this small jetty.... you can see some cycle shops and taxi service for you to have a ride in this island... Decide if you want to take a taxi or Cycle..
If you have got enough time to cycle and enjoy the nature.. you can opt for bicycle which rent for minimum $12 which is a old gear cycle... new gear cycle would cost around $15... normal regular/gearless cycle would cost event less... the cost is per day but they close by 6 PM.. ensure you return by that time
You can opt for taxi ride.... which is haslefree they take you to all the place...
we have opted to enjoy cycle ride...is not so easy to cover the entire island... we started with great energy to explore and the roads are well maintained.. you can encounter uphill and lowhill ....
we reach to a great place which near to indonesia.. you can see the difference..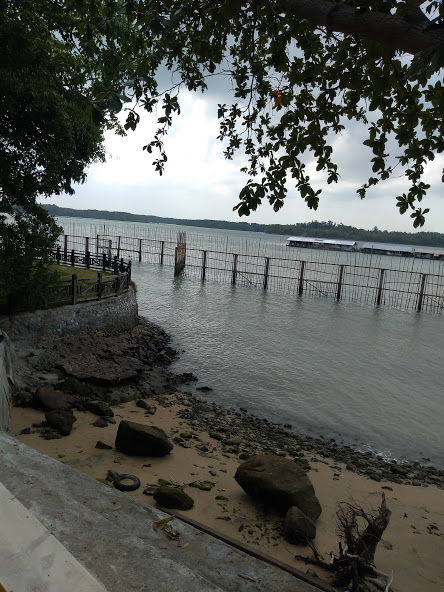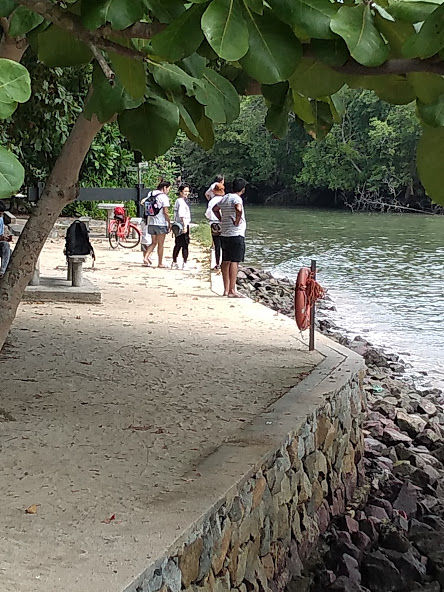 We had relaxed here for some time with our cycles and though it is like dead end... we found a enroute through jungle.. which is really tough track to cycle.. However from the jungle we reached a view point which is most important place in this island....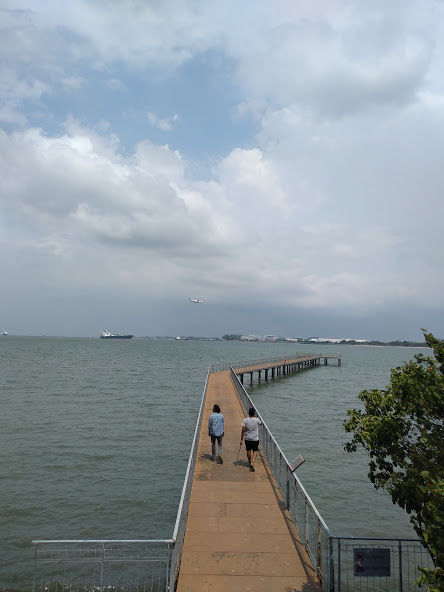 Enjoy the walk through this bridge... beside this bridge there is one more bridge where you can walk for a much longer.. which connects you the mangrove forest.. which is scenic place to see living creators...
When you go inside the mangrove forest walking track you can see a viewing tower in the midst of the forest... but you need climb 5 floors to have the viewing experience and it is worth climbing.. you can see bird view of the forest and the nearest other islands.. flight landing view experience..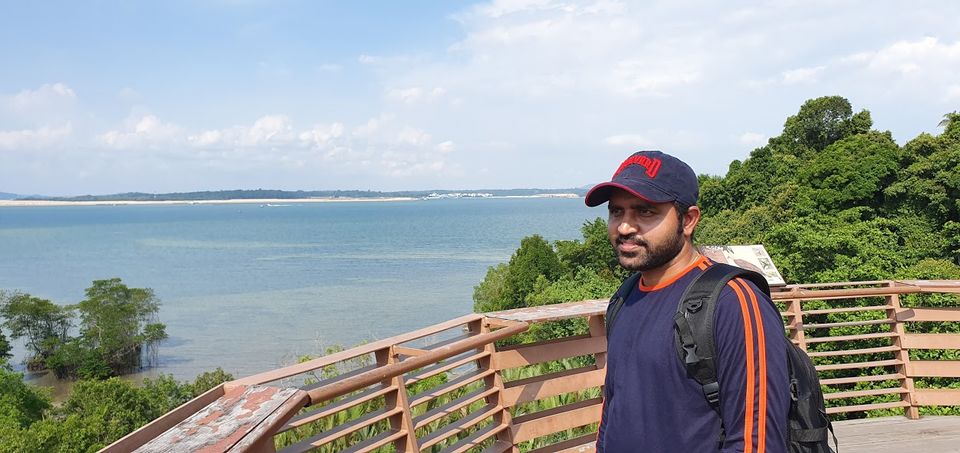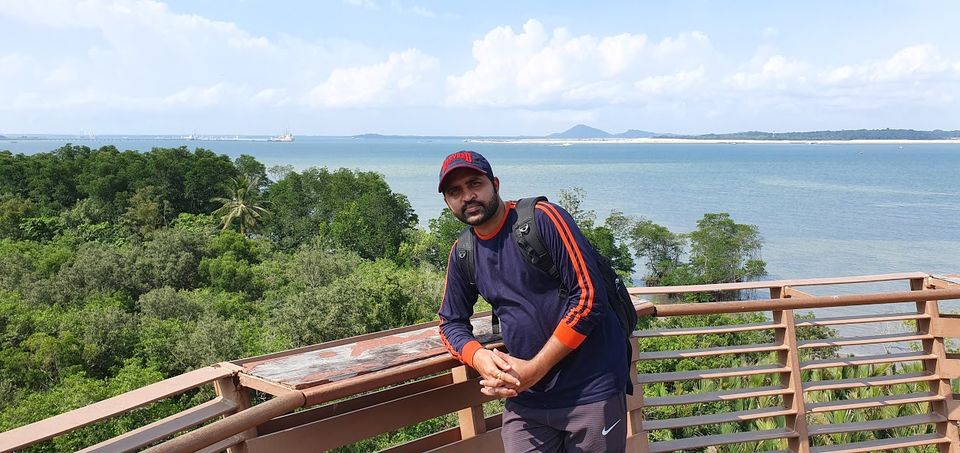 After this we moved on to cycle return to the starting point we have experienced scenic pounds and lakes.. which are beautiful with lush greenery...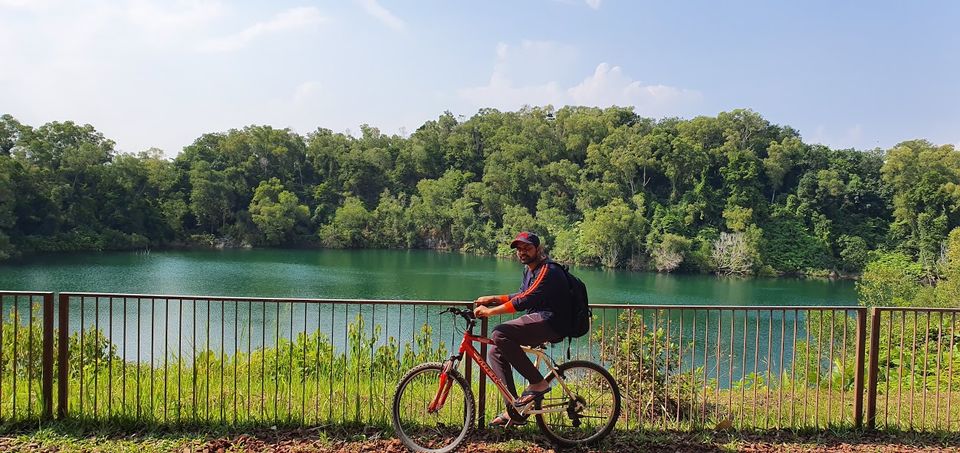 On our way back we finally reached jetty place and decided to relax after tiresome cycling for 3-4 hrs of cycling experience in Pulav Ubi...
Near our cycling point we had a nice beach view restaurant..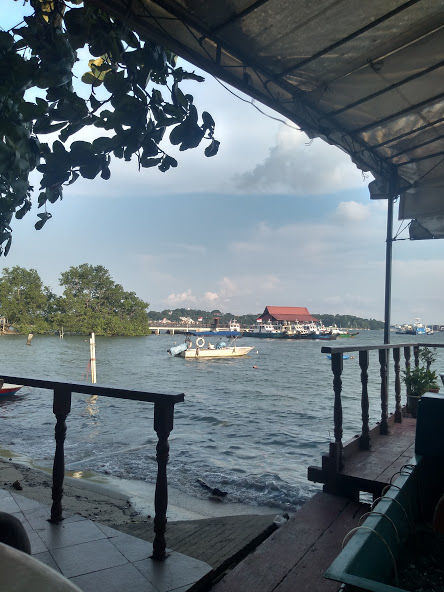 We ordered a beer and fish is special in singapore but it is not cooked as indian style.. fish is cooked as it is.. you can even pick a live sea food of your choice.. and they cook for you...
A beer costed around $9 & fish would cost around $12-15 based on the size you want small/medium/high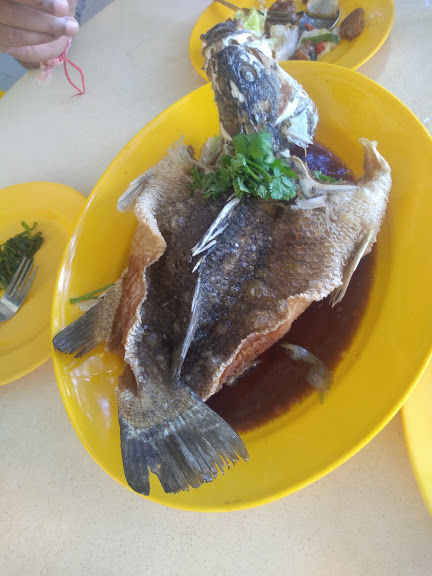 After a beer we had energy to have one more round of cycling on other side of island.. enroute beside.. police control room.. it was short track.. but had scenic lake as well...
Over all it was great day to spend if you are cycling freak.. if you would opt for taxi.. you can cover the places hassle free but would get a chance to enjoy the nature..
Give a try to visit this place if you have time to spend half a day...it would not cost much also.. it costed us around 30$ per person..
Happy exploring...