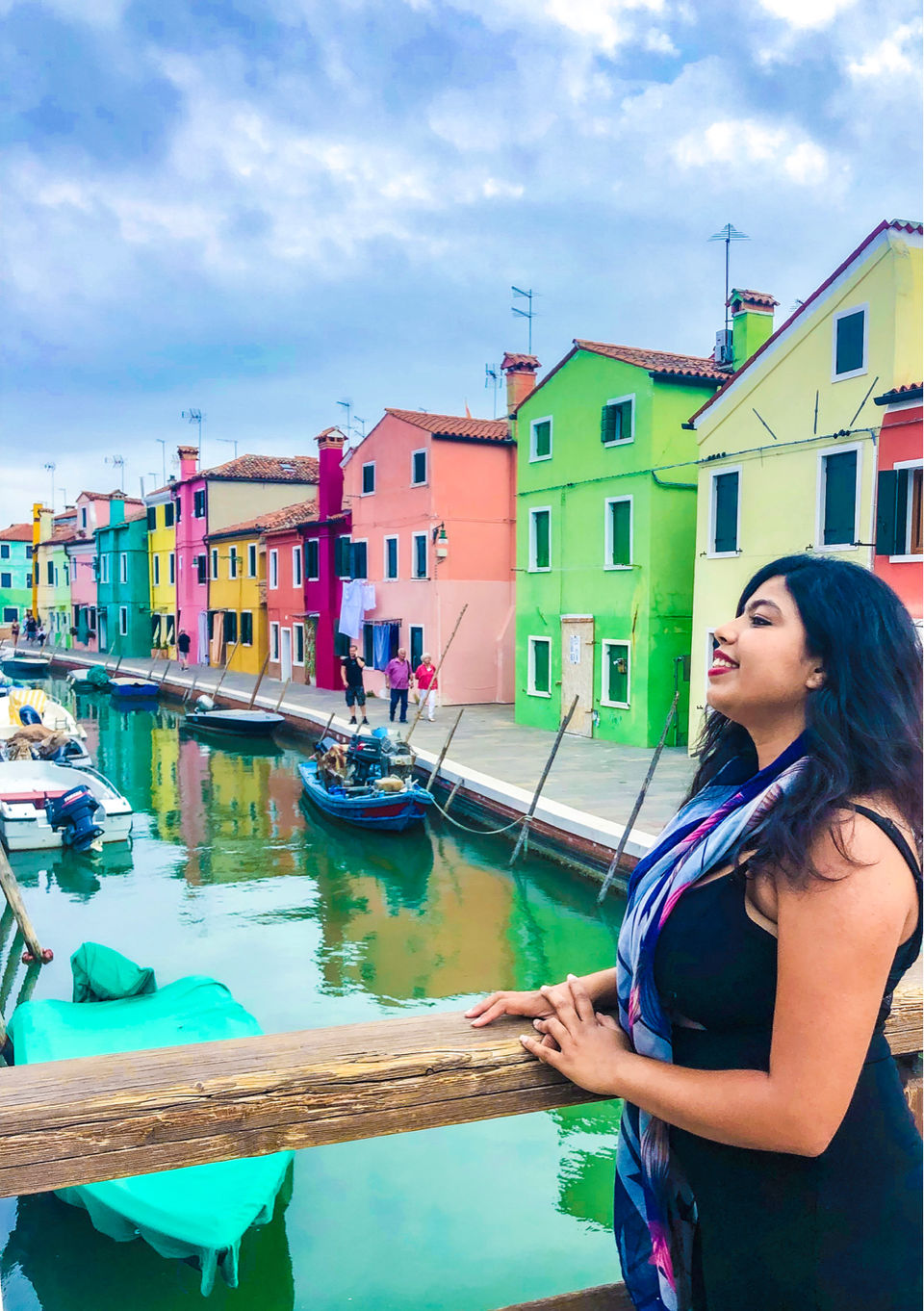 Burano is a picturesque island filled with colourful little houses belonging to the local fishermen of the region. With it's narrow canals lined with colourful house it is what dreams are made of. So if you're visiting Venice, a visit to this island is definitely recommended.
It can easily be accessed with local transportation from Piazzale Roma with the public ferry service that runs through the city and takes about 1.5 hours with a change in the island of Murano. The ticket for the ferry costs 15 euro each way. But the best thing to do is buy the daily transportation ticket since it includes the ferry to all the islands as well and costs 20 euro, with unlimited access to the bus and the ferry for the rest of the day. It certainly is the more economical option for the day you decide to visit Burano.
If you want to avoid the crowd, try to go early morning, leave by 7:30 so you reach by 9 am and have about two hours to walk around with just a handful of people. Post 11-11:30 the island fills up, so you'll definitely have more people photobombing your pictures.
For more videos and updates on Burano and my other travels, check out my @merrylstravelandtricks on instagram
What is the most colourful place you have visited? Comment below and let me know