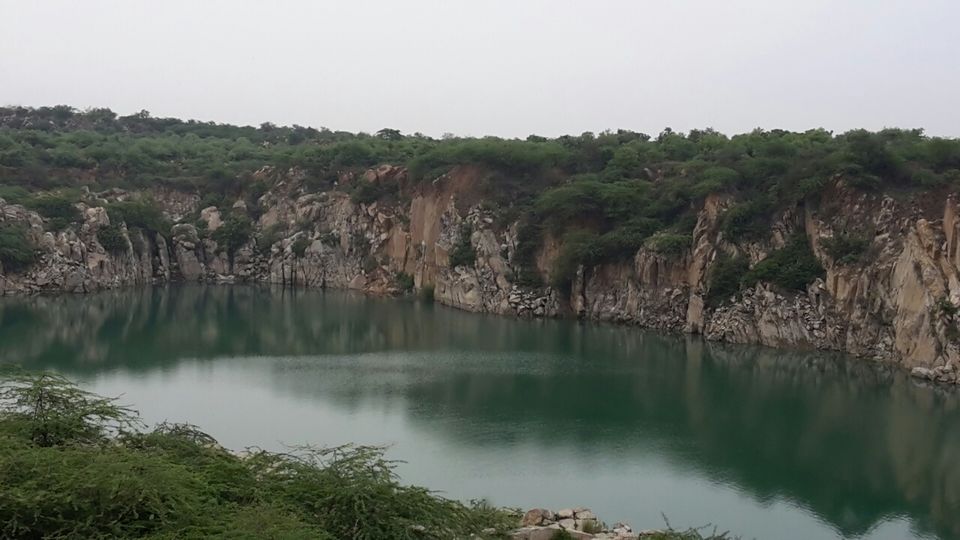 Only a day trip
Was thinking for a trip on off, was looking forward to go to cyber city for a party and suddenly got a call from the best buddy saying, "we are planning for death valley near faridabad. So, would like to join in" i asked what is this place, he said don known but they say water is killer, many got lost in valley and never came back coz of depth of water(nearly 750 to 800 feets).
Made my mind to go and have a look.
Took help from google map to mavigate the place, when reached,it was like a park when couples trying to find some private space.
We were pissed off and then asked some of locals and every one we asked said not to go, even one of them was threatened us that i call police if you will go there, then we have to take some steps back but at the end We figured it out whats the way. Someone there told that the way is closed and you cannot go so,We parked the car around 2kms far and 3 of our friend started walking and said you wait we check, and they started walking. After half an hour i got a call that lock the car and be there as they found it some how. When we reached the point we forgot every thing and was just looking at the place and saw the positive side of the place.
Everything was so calmed and relaxed, and we found some others like us. group of 9 boys joined us they asked to step in water. That was the trigger and we stepped in. The river between aravali hills were like the stress buster and the environment was so peaceful that we spend around 2 hours but we where still not ready to leave the place.Was a joy and clicked some pictures and we were left wid some memories and some pictures too.
But plz search about this place and then visit. It is beautiful but its dangerous too. So, the local people are not familiar, even if they will found u, they start asking for money or will threaten you by call police
And sorry too for the disaster in grammer
Pehla pehla experience hai????????????