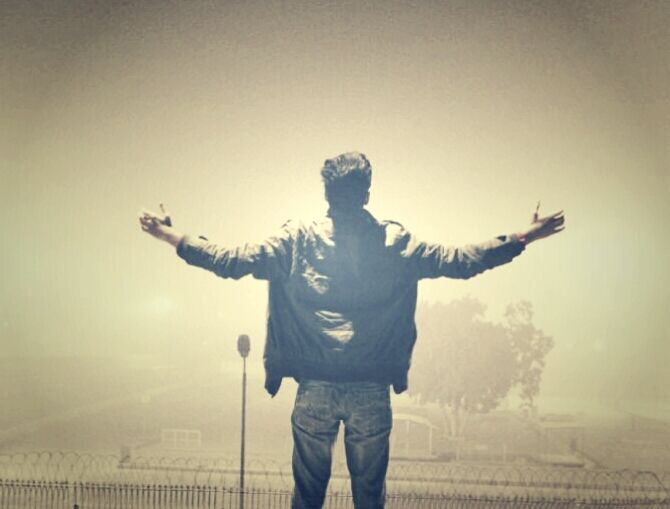 Dehradun well I love this place not because it gave me so much memories it's just because I collected loads of memories from there. There is purity in everything i.e the people, air everything. I've been to Dehradun last year. I really wanted to share my story with all so here it is
11 November 2015, I went alone to Dehradun as I just love to travel alone not because I don't have friends it is just because when you are alone you can feel everything you can feel yourself No one to disturb you nothing can distract you. Let it be let's come to the story. I was in my hotel room thinking about where to visit and making some lists to visit next morning.
The very next morning I decided to visit the robber's cave which is 8km away from the centre of Dehradun. I didn't know that the place would be my eeriest experience. I went there with the guide. He's showing us every place and then I noticed something weird. So I left the guide and went there I saw the girl was sitting on the rock and had something in her hand I asked where are you from? Where are your parents? She didn't reply and ran away I followed her but she was nowhere to be seen. Then I found a cave which was horrible and scary though. I went into the cave I saw the picture of that girl having the same thing in her hand. At first I didn't get then I ran away and found the guide and asked who's that girl what's that thing in her hand then the guide told me that the girl you saw is none other than the ghost. Many years ago she came here as a tourist with her parents and her parents went missing and she died by drowning. She had a locket in her hand. Since then she's seen by many people here. I felt bad for the girl and I thought about her my way back home.