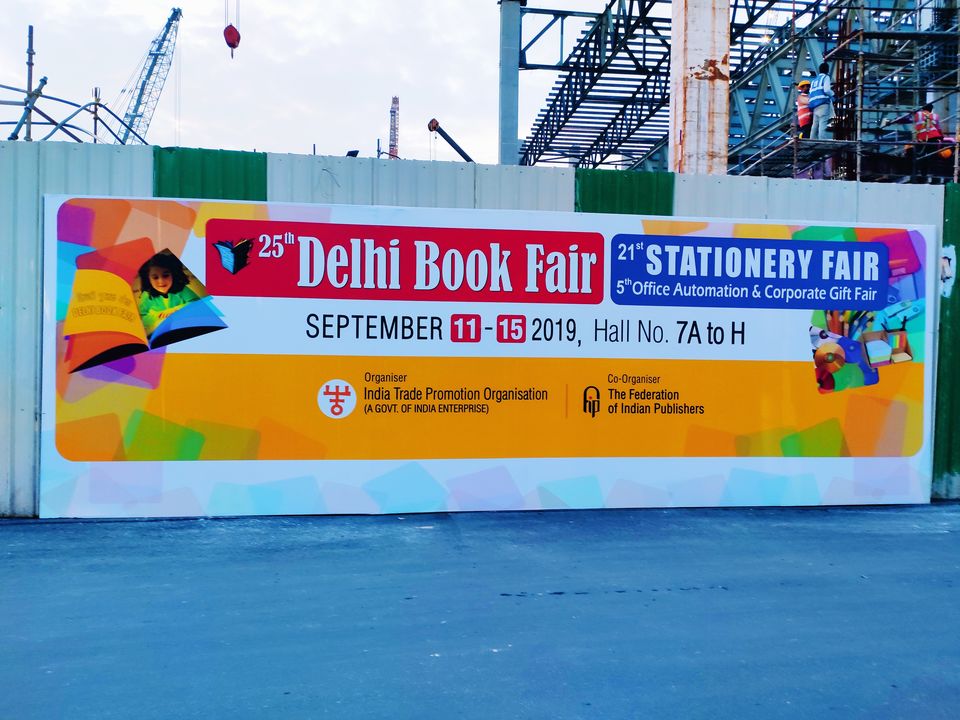 My experience of this year's Delhi book fair at Pragati Maidan was amazing. It was held from 11 to 15 September. It is a place where you will find people from all walks of life. All kinds of books were available there. From fiction, history, literature to competitive exams.
Unlike the world book fair, which is organised usually in the month of January, it is much smaller and here you will see the dominance of local publishers instead of international.
I went to the 25th Delhi book fair on the metro and from my house, it costs rupees 35 and that was the cost of my metro ticket.
There was no entry ticket to the fair, it was completely free. On top of that, a free traveller service was available for pick and drop from Pragati Maidan metro station to Hall number 7, where this fair was going on.
When I reached the hall, the place was jam-packed especially with students and their parents everywhere.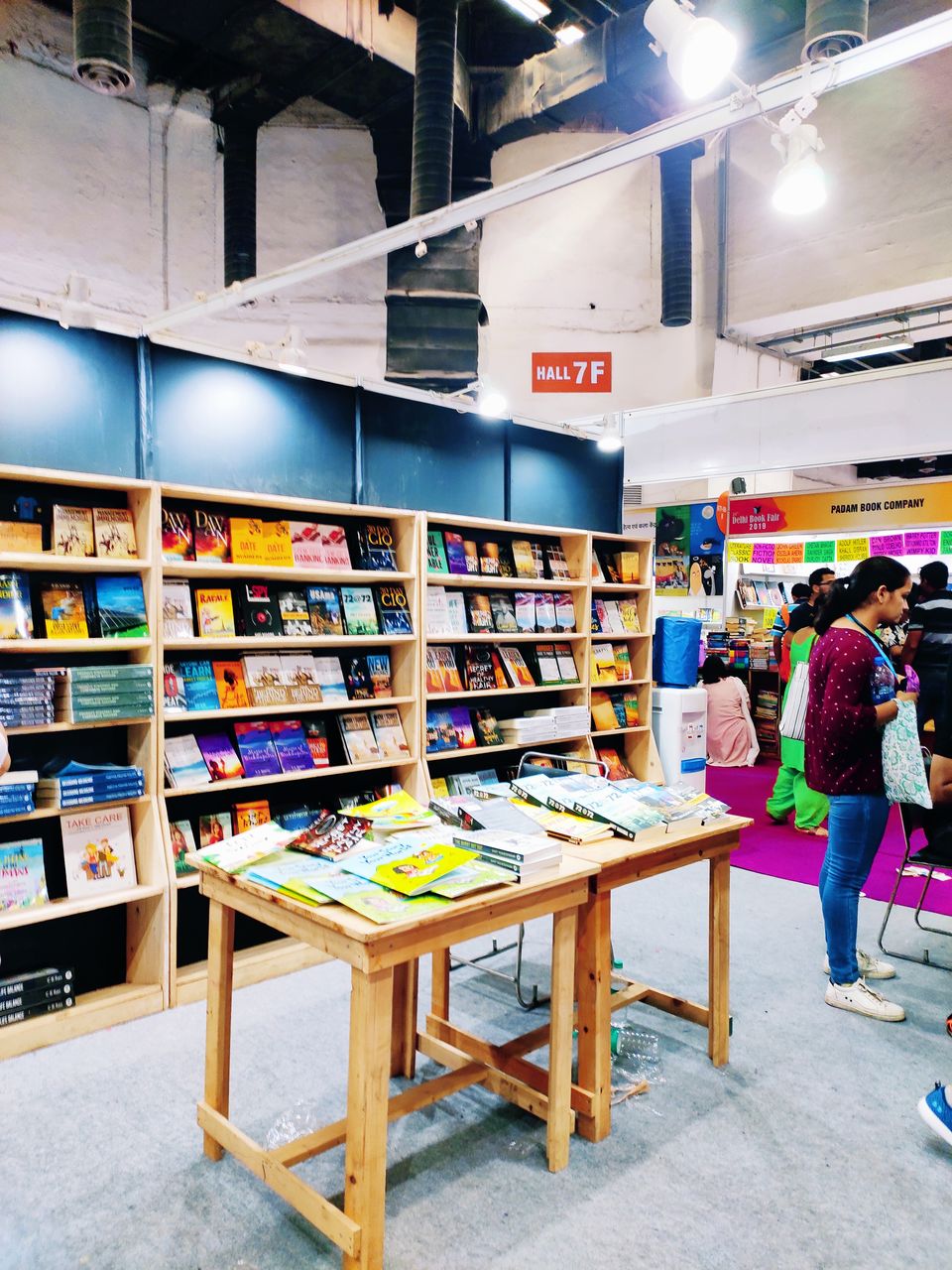 The hall was divided into four sections. Three were dedicated to the books and the last one was given to stationary vendors.
The first section of the hall was very well organised and was taken over by some very well known publishers like Jaico, MBD, National book trust (NBT), Geeta Press, etc.
National book trust has one of the largest stalls. It is one of the oldest publishers of India. I was filled with nostalgia and my school days memories were in front of me. when we used to read books of NBT. CBSE usually make NBT books as part of its curriculum. There was a huge stall of Jaico publishers as well.
If you love religious books like Shrimad Bhagavad Gita, Ramcharit Manas or Ramayan then there was another magnificent stall of Geeta Press. You will find all Hindu religion books here. Gorakhpur's Geeta Press is very famous among people who like to read about religion and moral values.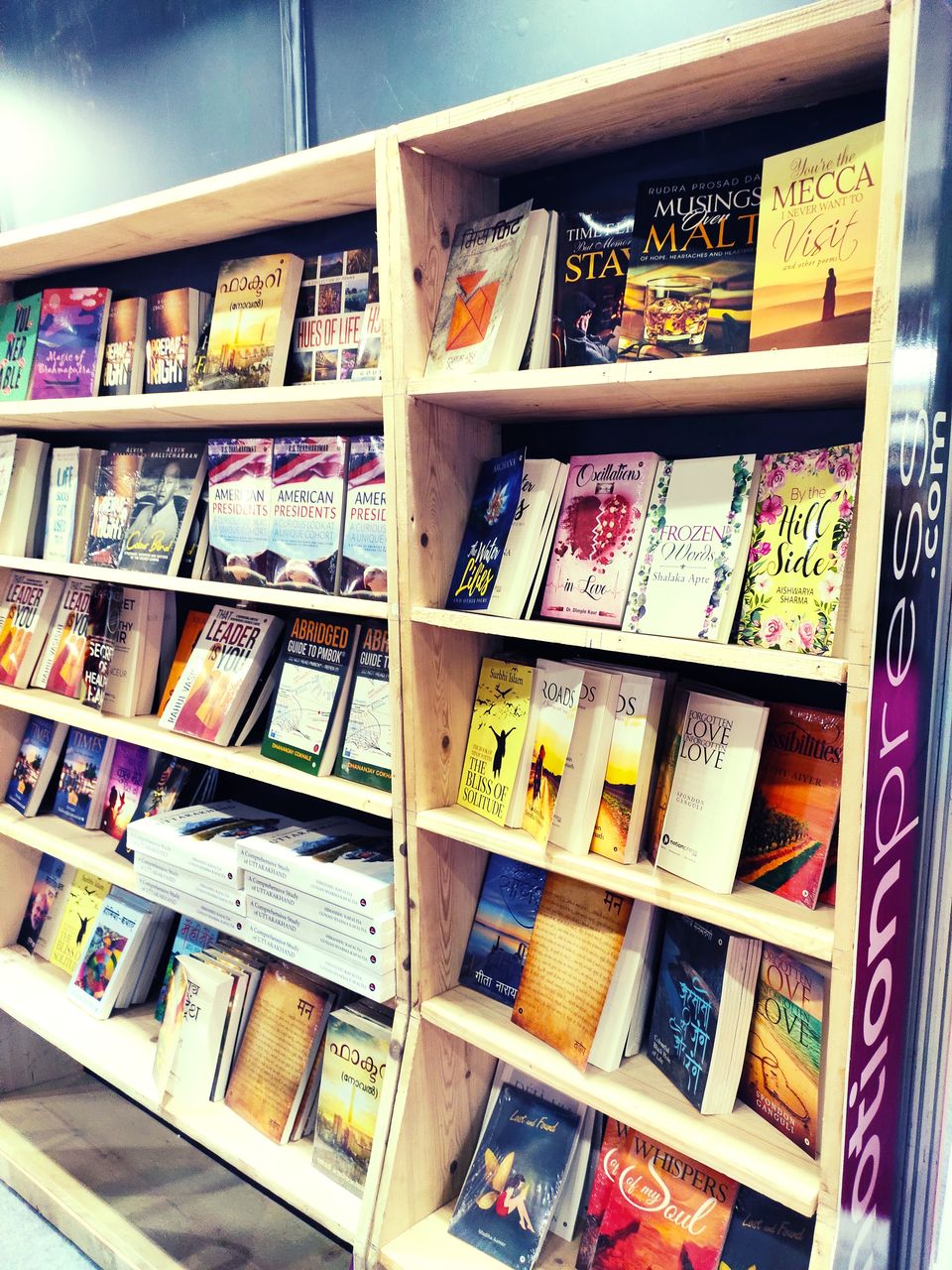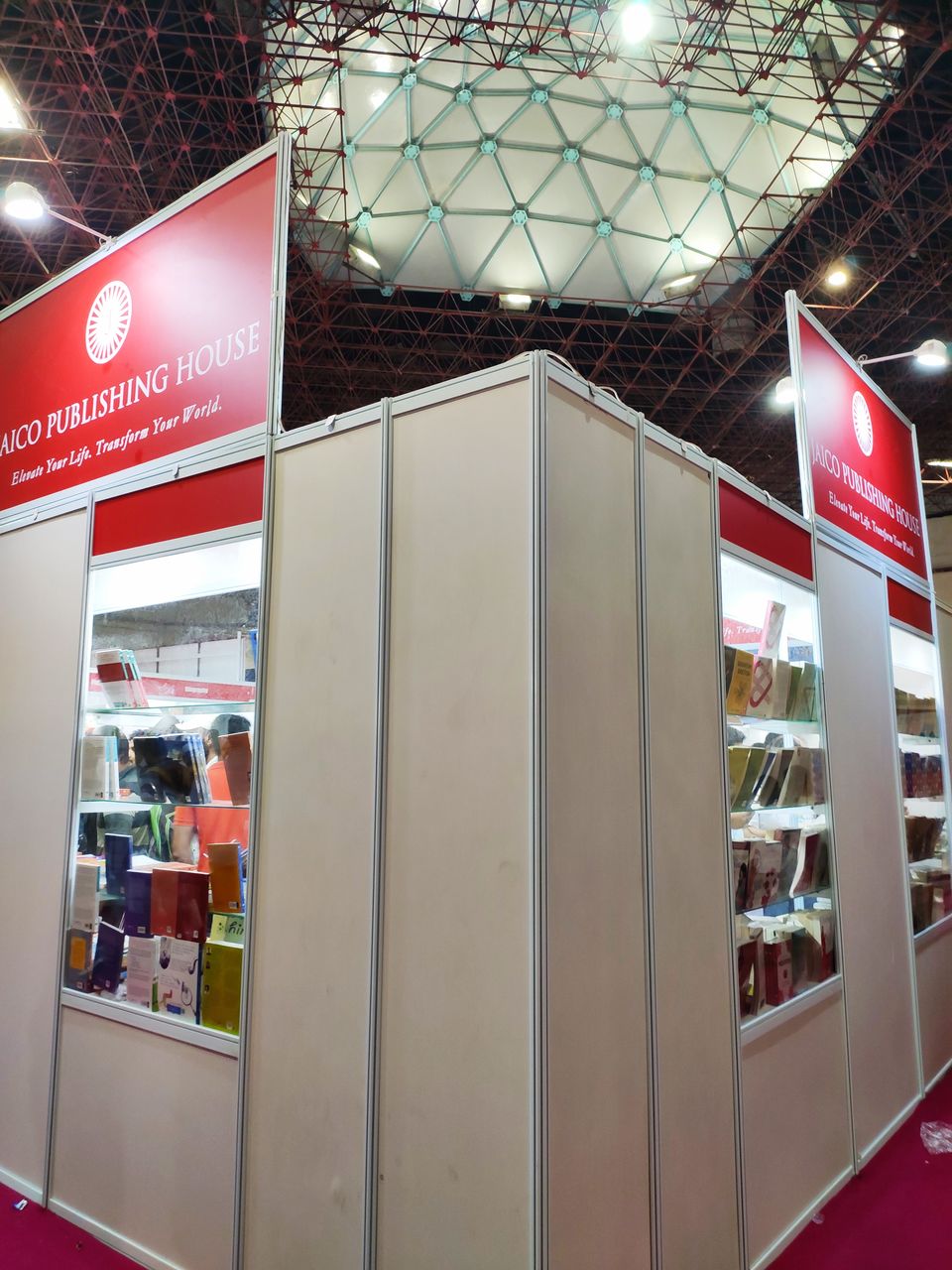 There was an amazing live performance going on in the common area of the hall by the students of Zakir Husain College of Delhi University, that really added spice to the fair. They had also organised an art exhibition which was fantastic.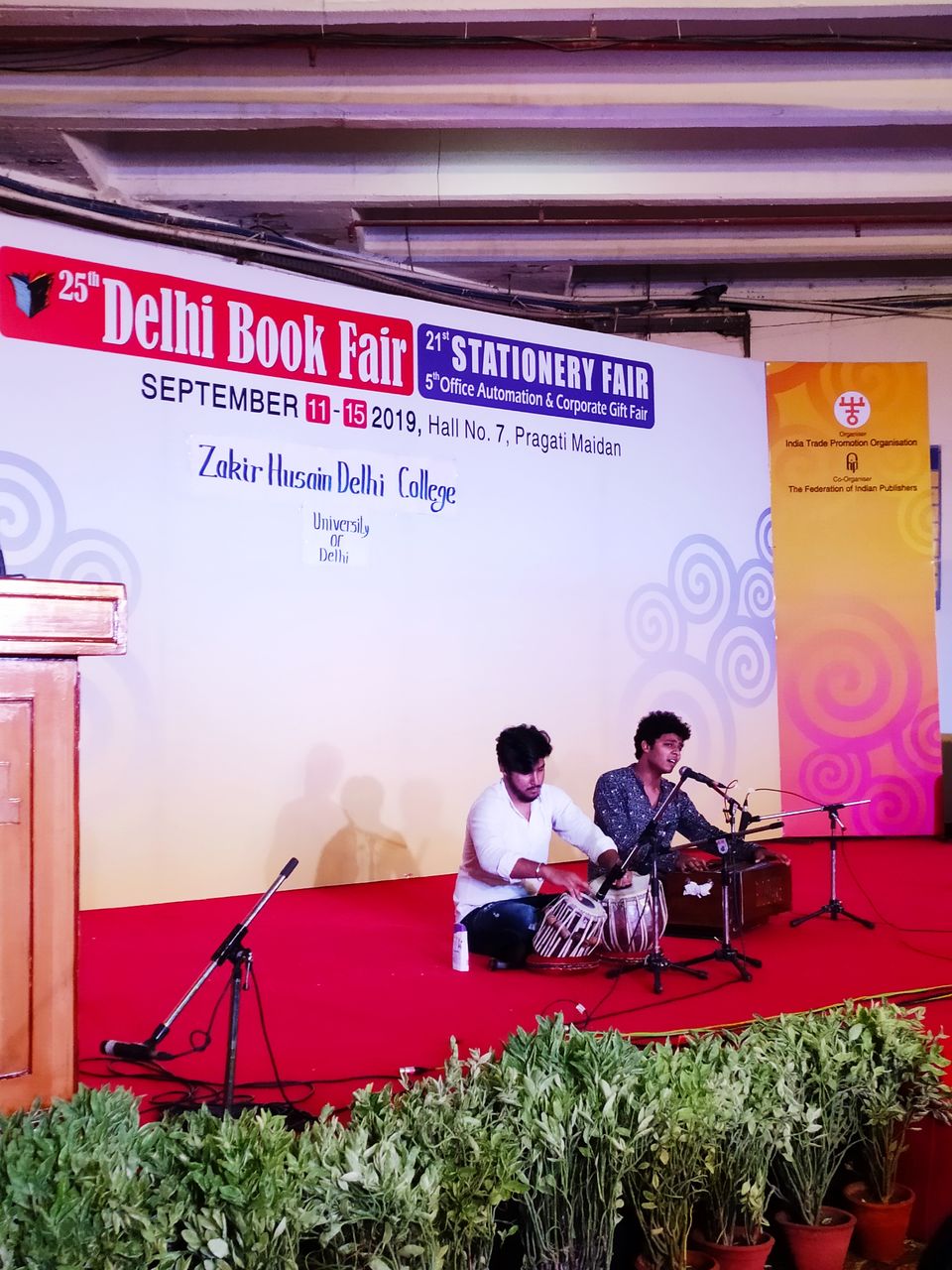 The second section of the hall was clumsy and full of chaos.
It was like as if you have stepped into Nayi Sarak our Daryaganj Sunday market of Delhi.
Books were lying on the floor and there were huge tables carrying loads of books.
All these books were available at dirt-cheap prices. English novels and other books were available for rupees fifty only.
There is a section in the book fair where you feel like Daryaganj Sunday market. Here three novels are available for just rupees hundred. Books for children are available at rock bottom prices.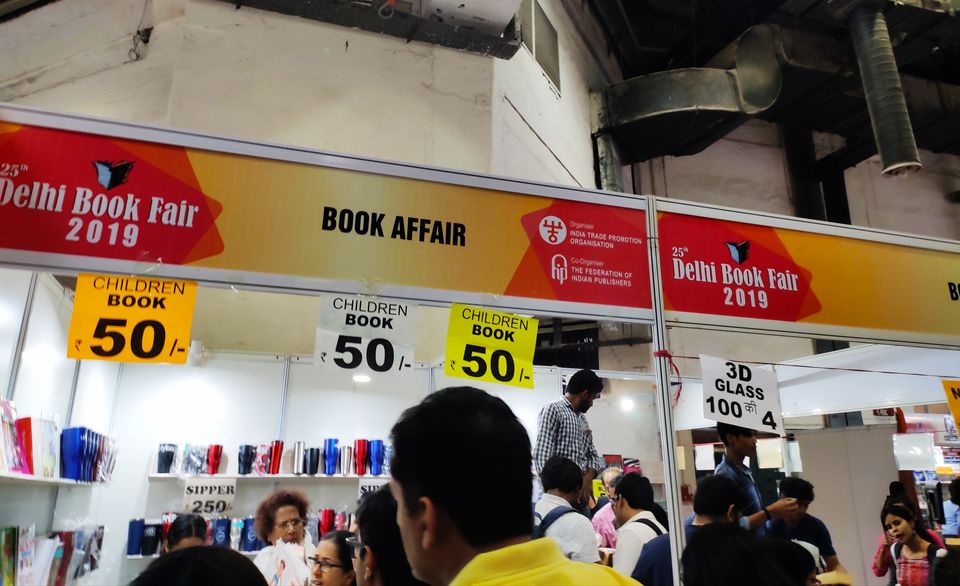 The third section was given to books by Prakashan Vibhag (department of publication) of the government of India.
Books related to modern Indian history, Indian arts and culture were available at very low prices.
I was not aware that the government of India has its own publishing house. I really liked this section as it was beautifully decorated with paintings on one side and books on another.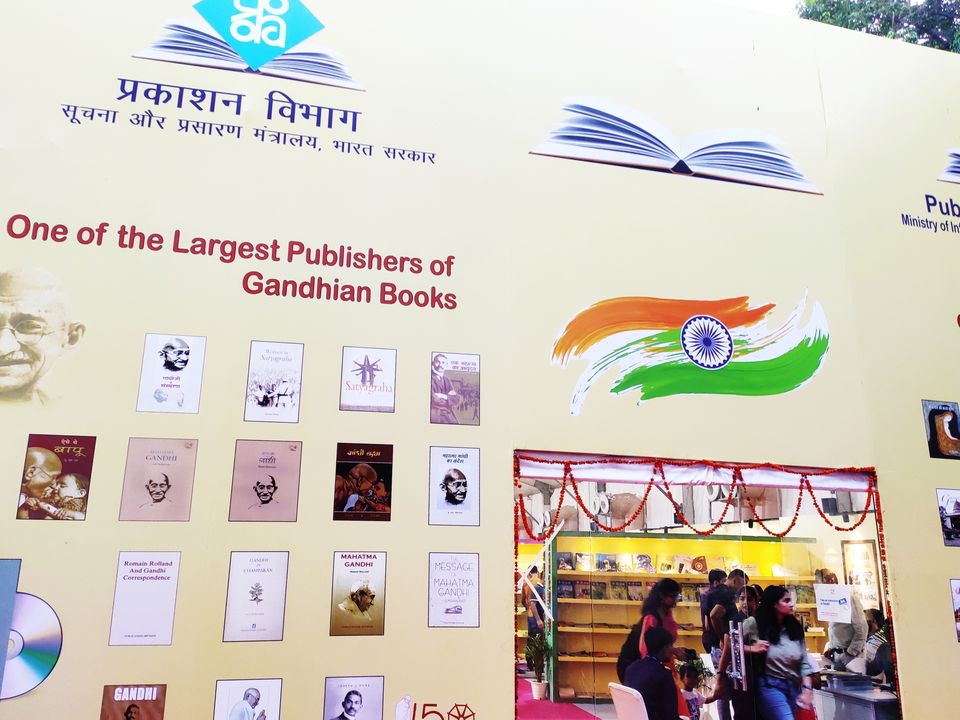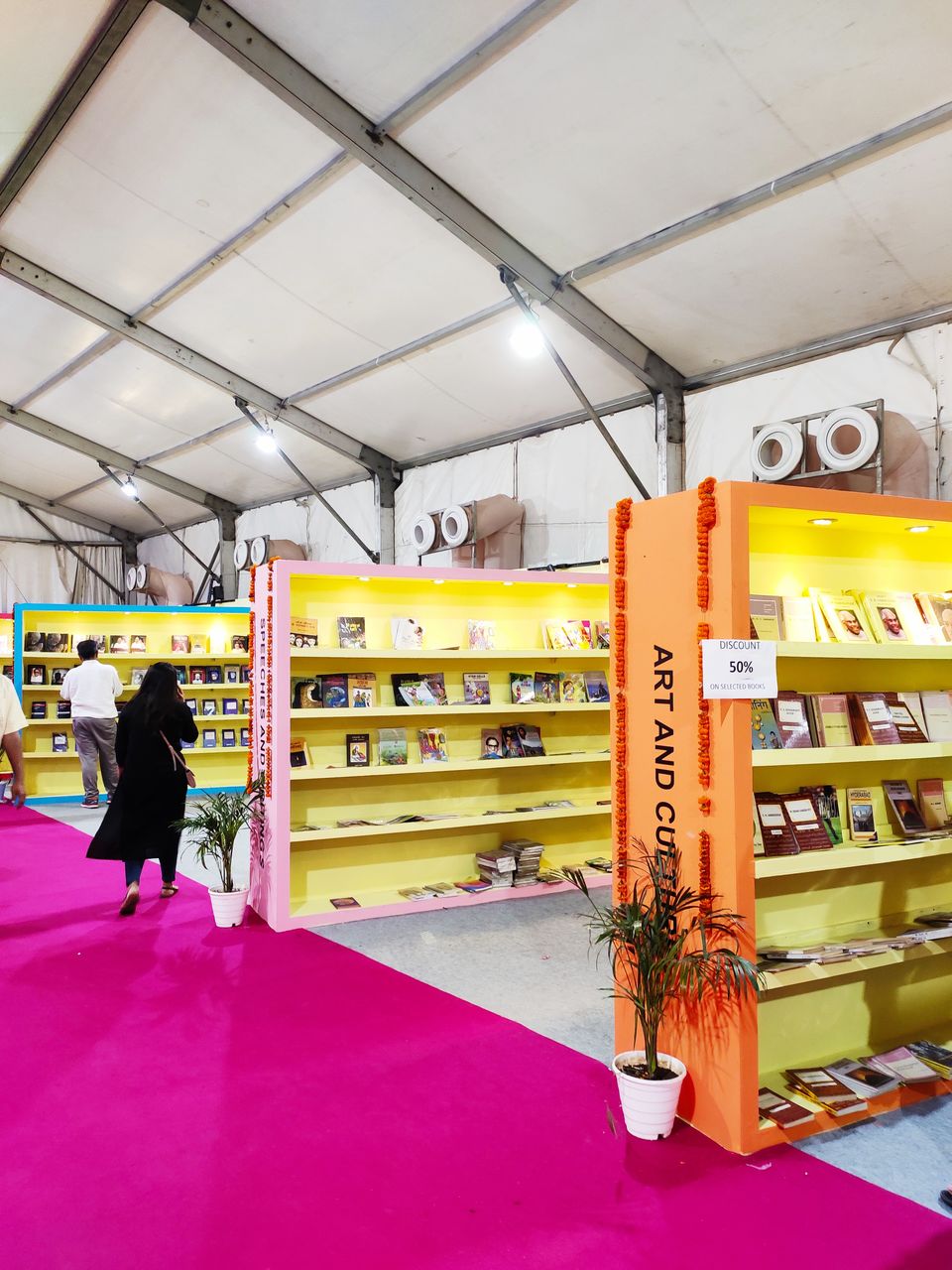 There was also a stall of the British Council, the British Council is a UK organisation that promotes cultural exchange and education.
They were offering membership for their library and information about their English language courses.
Last but not least was the last section where there were stalls of stationery and cool stuff.
One of the most crowded stalls in 21st stationary fair was of Aswhole Ideas Pvt Ltd. which had chic and quirky stationery. They were the one with the most creative stuff.
Their merchandise like coffee mugs, wall clocks, fridge magnets, posters etc that was put on display was mind-blowing. The best part was all their products feature a cute and catchy little phrase that we use in our daily life.
There was one more stall of Fitoor company which was attracting a lot of people. They had two stalls in stationary fair 2019 in Pragati Maidan. The artistic posters, sketch pads, diaries and mugs were a true delight for stationery lovers. They have beautiful cushions that you will instantly fall in love with.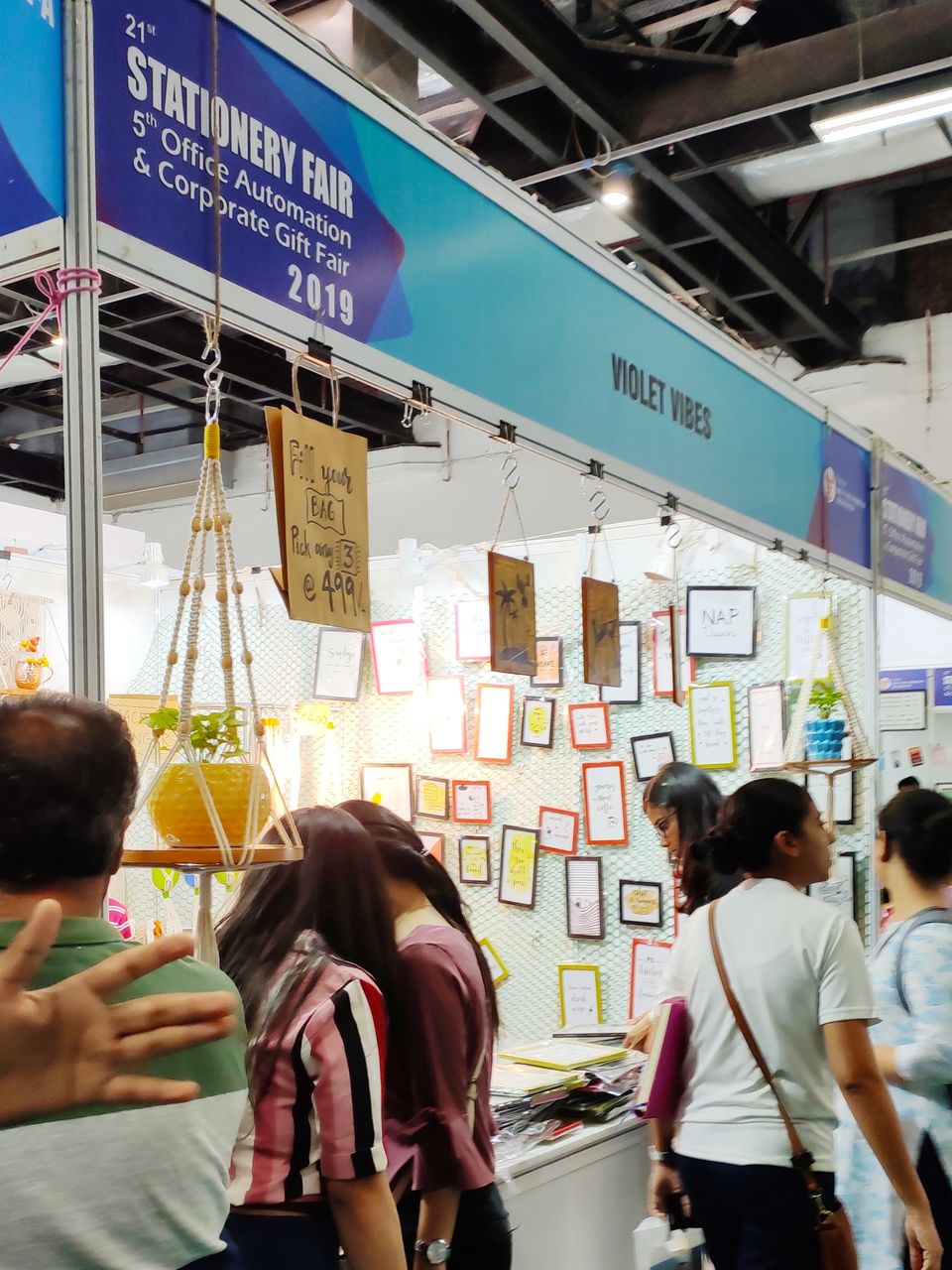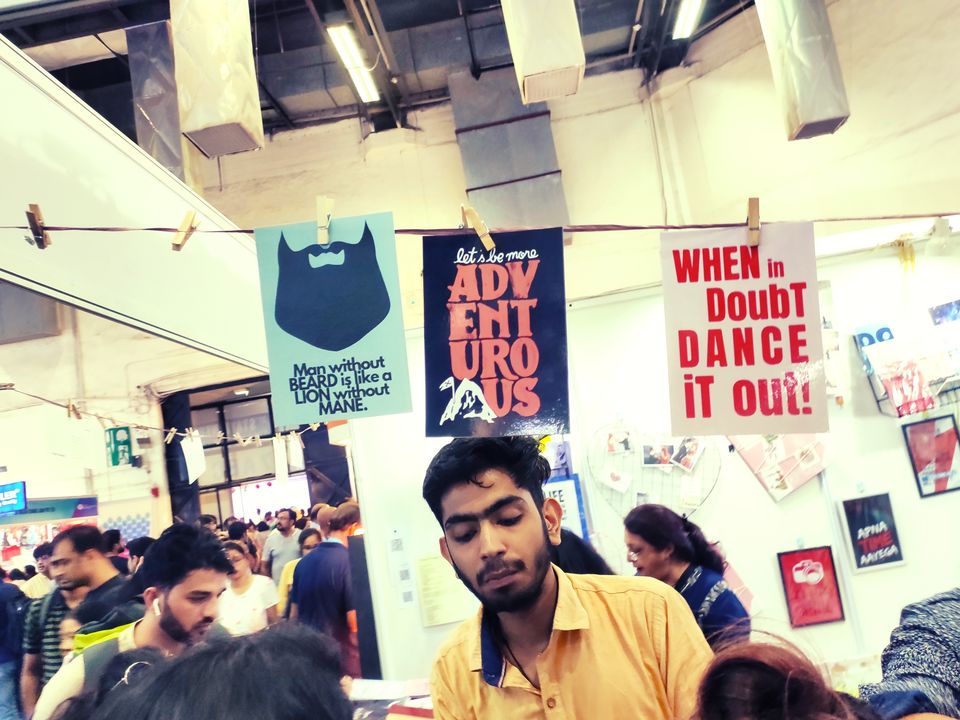 At last, would recommend all book lovers to visit Delhi book fair once in their life.