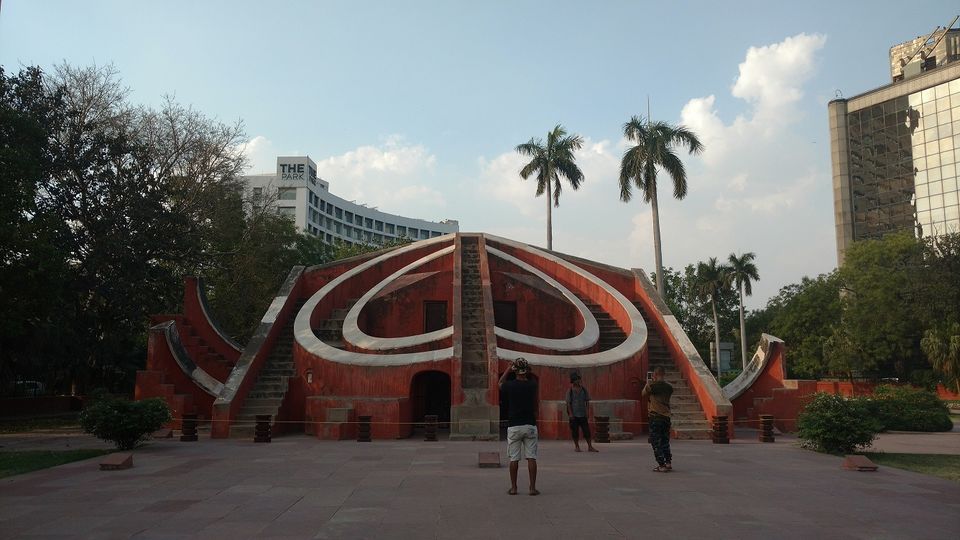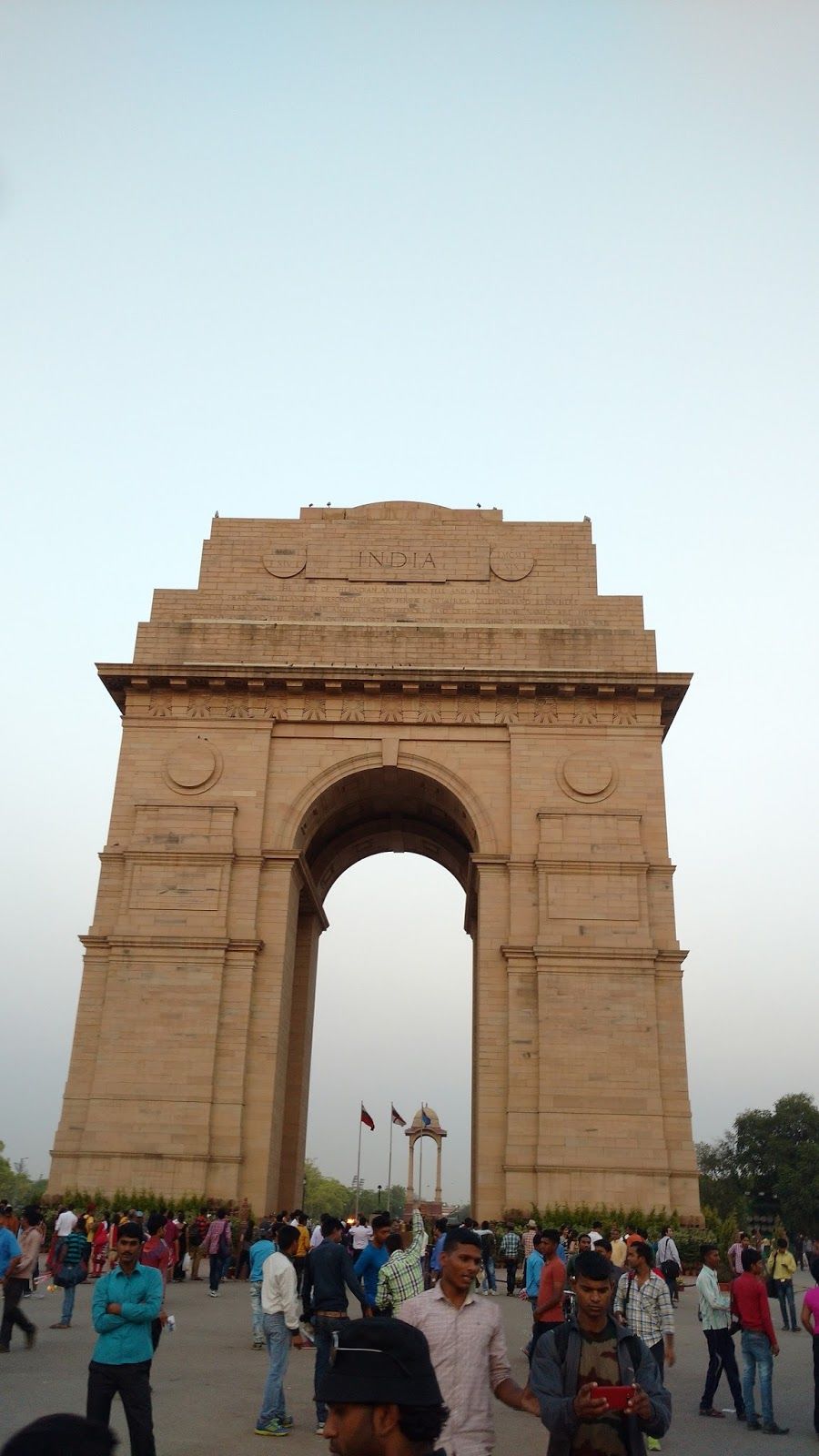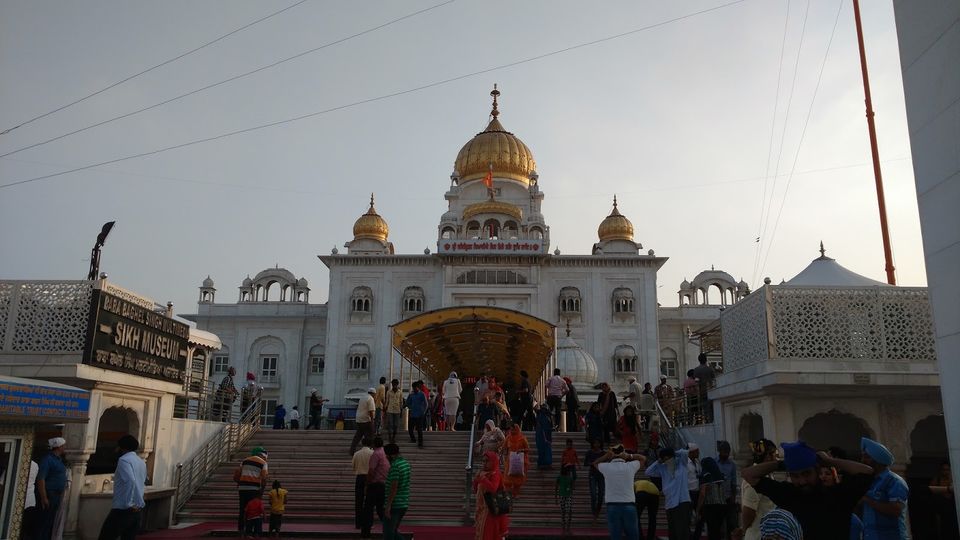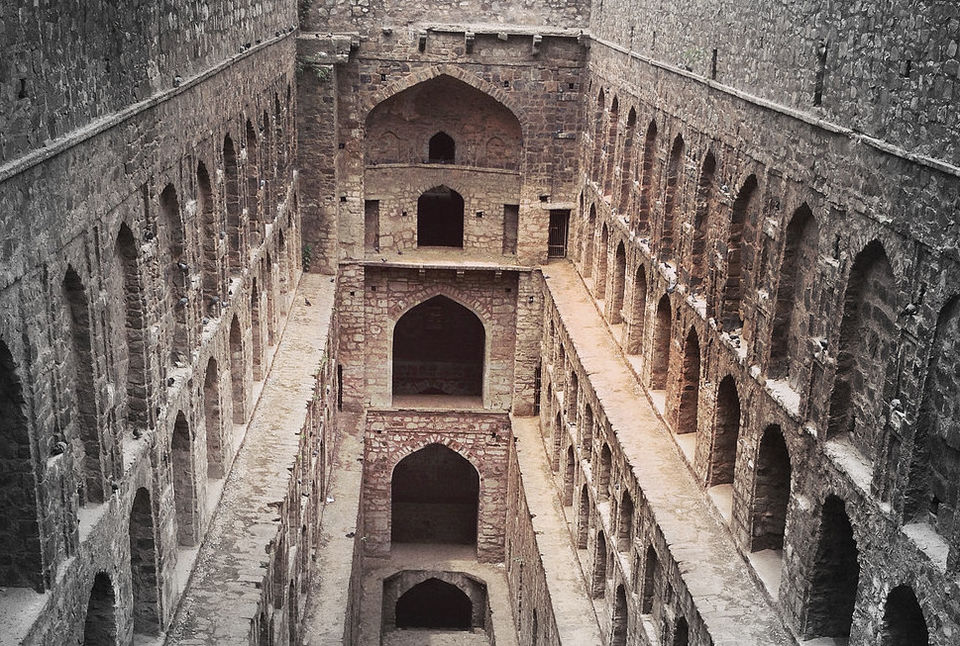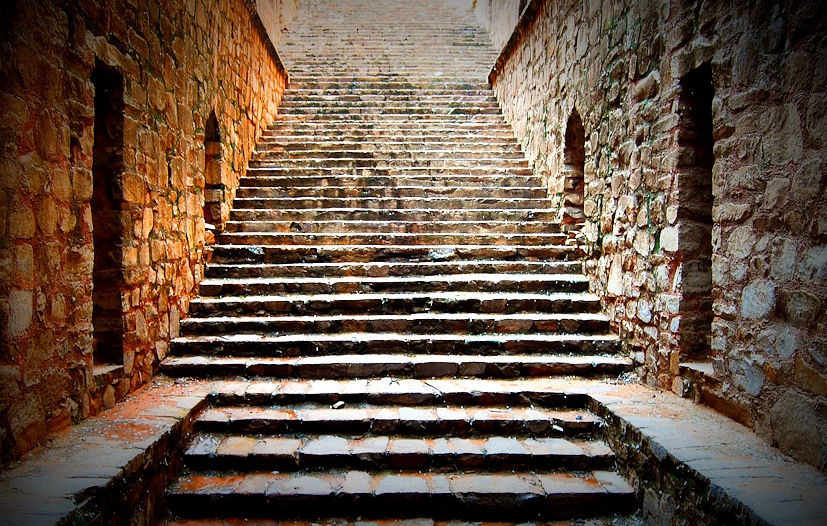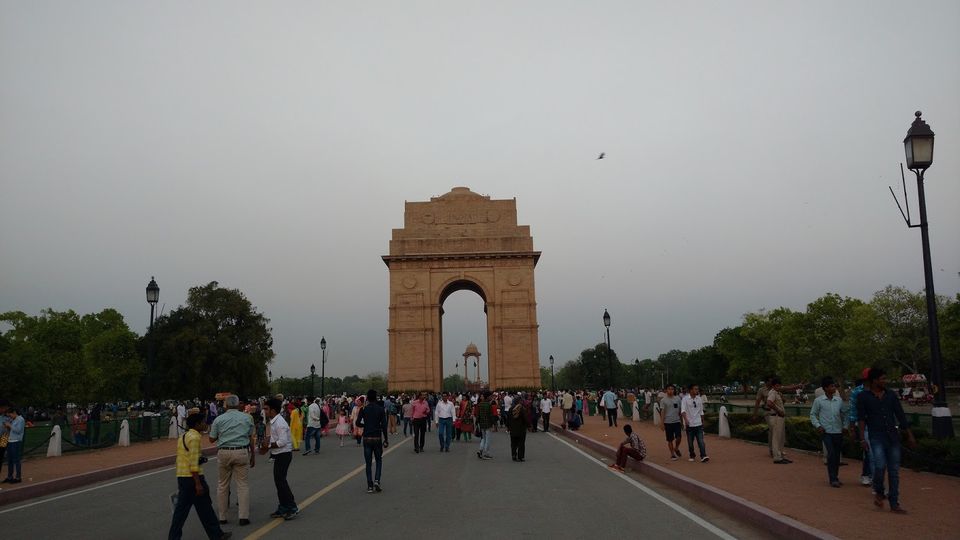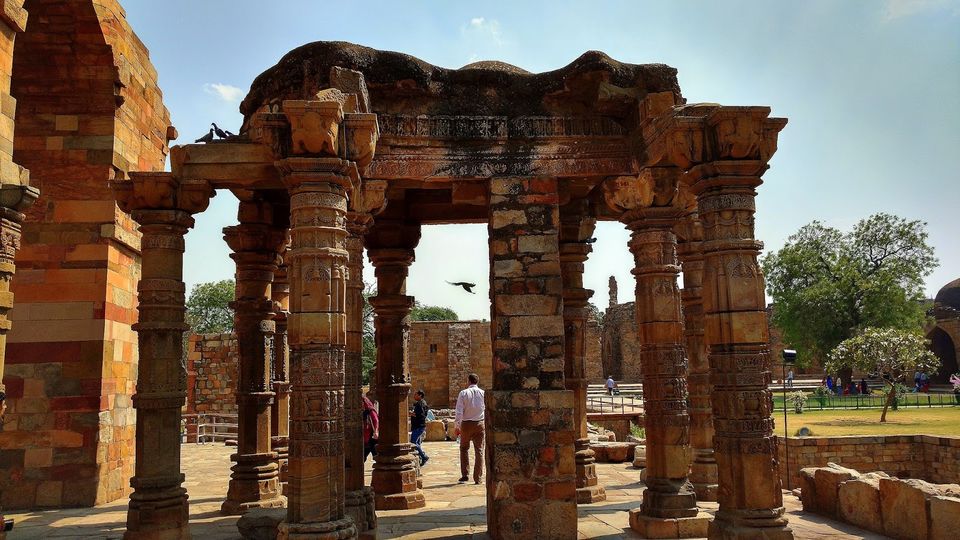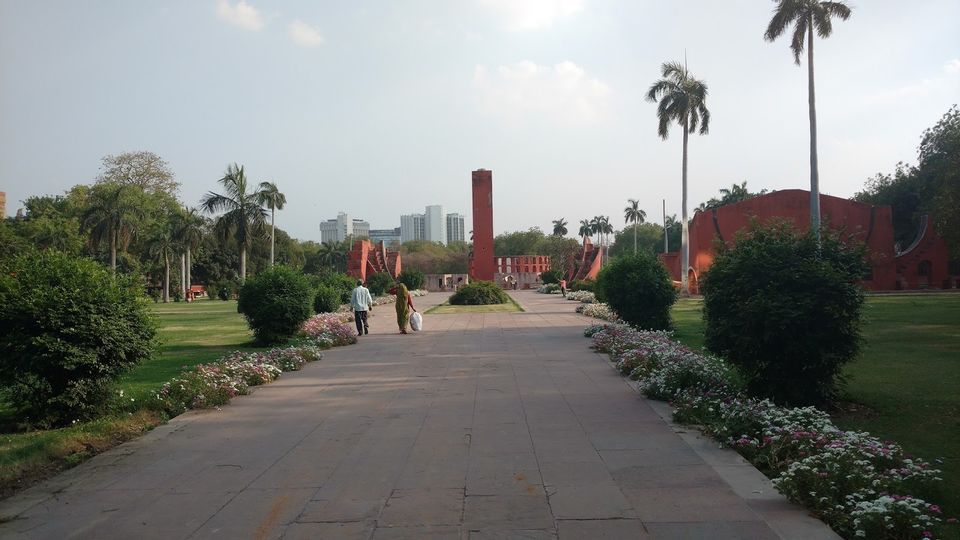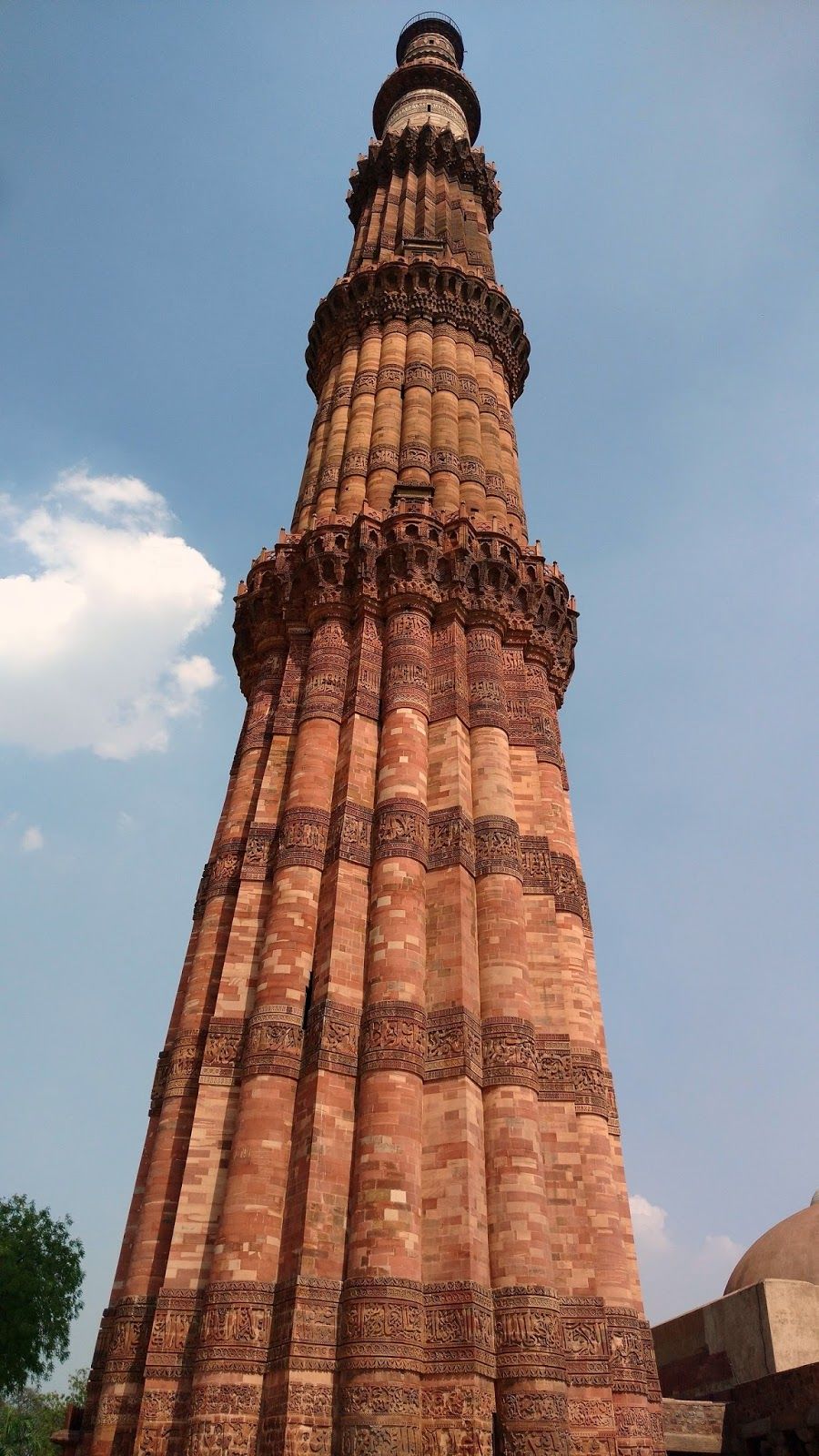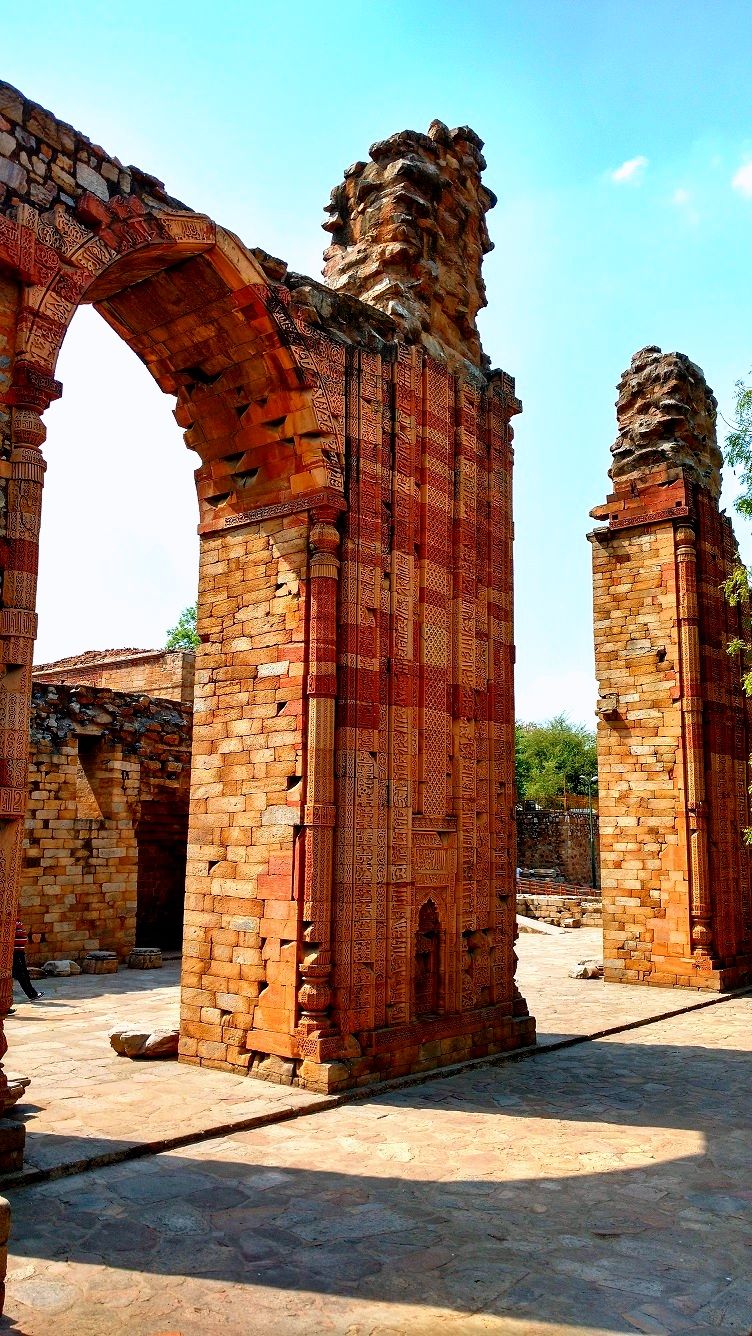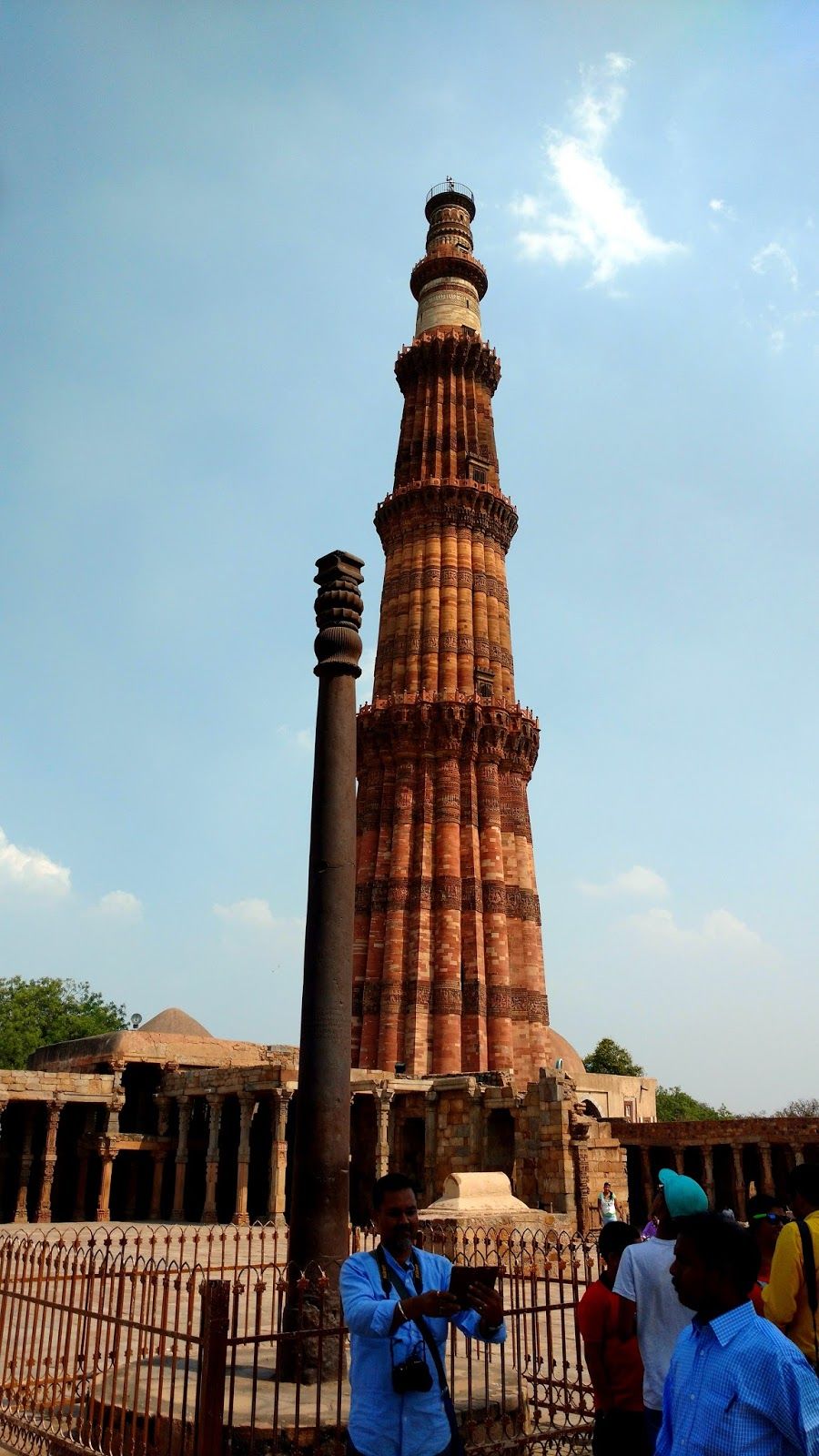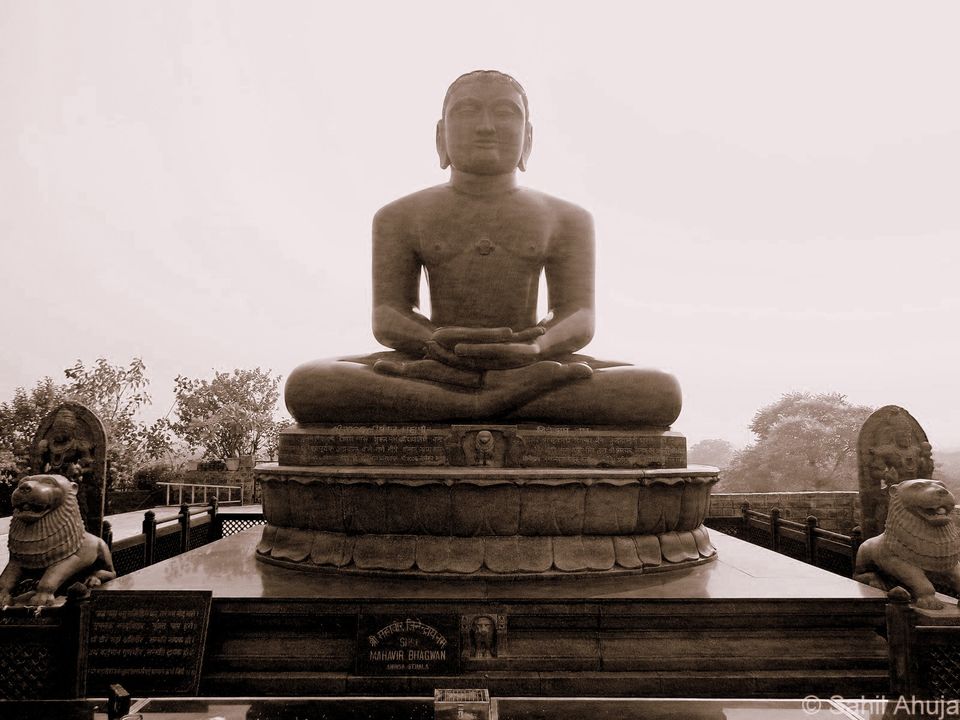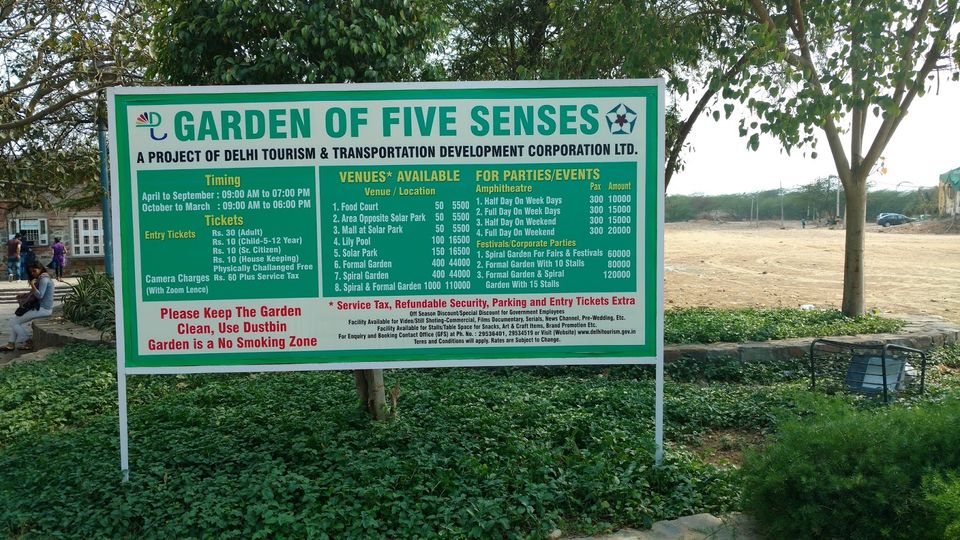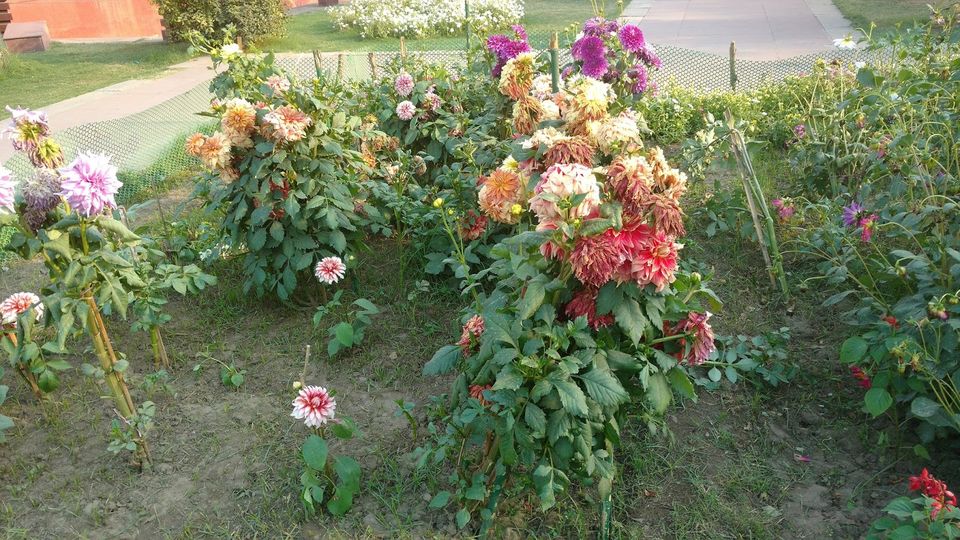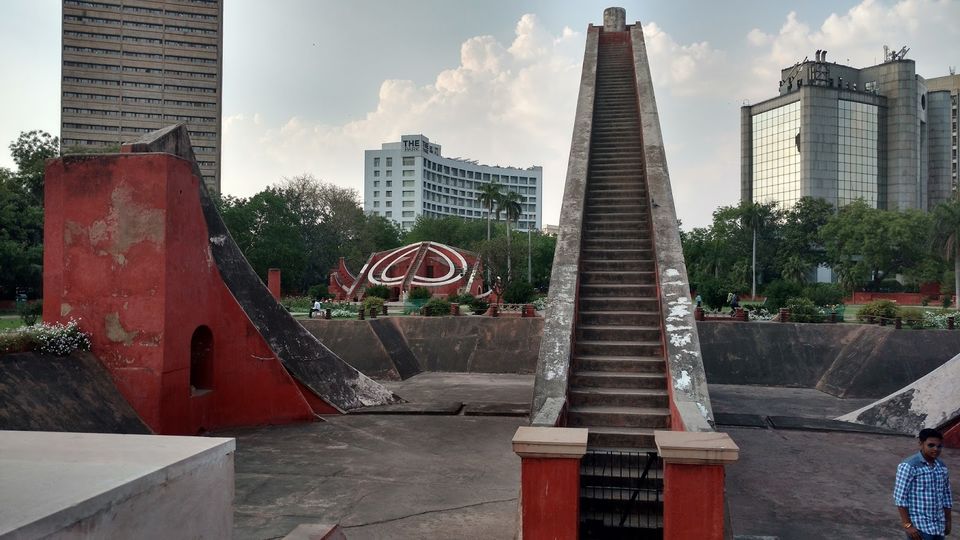 It's been long pending on my list to do things i.e. travel locally in Delhi and see the amazing wonders that make up this place. Being a national capital, there are many pros that come along. When someone speaks about Delhi (a non Delhite) it's usually the negative things about safety that come to mind. Nevertheless Delhi is a great city (comes from a true Mumbaiya) to travel and eat (tummy full and realizing it didn't cost you much). Many thoughts came to my mind to take guided tours or packages, eventually I ended up backpacking on my own and trying to keep travel budget to minimum yet seeing maximum of the city in limited time I could.
Delhi is to be visited at leisure and not for someone (like me) who is in a hurry. Everybody has their own story to talk about a place they visit. Remember we are tourists and we visit a particular place for leisure or work, but the place we visit is cultured and developed by the people who live there and it is mostly for their comfort.I arrived in Delhi by train from Mumbai. I took the August Kranti train which was a mistake finally it seems. Took me more than an hour to complete 7 kms owing to local trains that run and ferry people in Delhi and also because GATIMAN express was scheduled to do its first commercial run that day. Ideally if someone from Mumbai wants to visit Delhi on budget can travel by Rajdhani Express (the train is never delayed). Finally Delhi (Hazrat Nizamuddin) to be precise. My brother was waiting to pick me up as this was a family get together and we headed towards home sweet home.
Travel bug in me wanted me to get out and explore the city. There were multiple options to travel and sight see the cityØ Get the car parked as my brother was on leaveØ Get a tour operator to guideØ Get a Delhi darshan bus ticketØ Or Get to see city on my ownI choose the last option and picked up my bag with camera and lenses and started my day.I started from Faridabad which is in Haryana and south of Delhi at around 10:30 in the morning. Best part about travelling in Delhi, if you have penned down the places you have to visit is "Delhi Metro". Almost all the beautiful structures (buildings, gardens, tombs etc) are close to Metro stations.To start off I got myself a day's tourist pass costing me around 150/- off which 50 will be returned when the card is submitted back to any metro station. The pass is valid for unlimited on's and off's at different metro stations managed by Delhi metro in a single day.
Remember this was only a single day travel plan which assumed I would spend good time at the spots and also manage to have lunch and snacks at regular interval.
Day-1 and only day to spend on travelling L
Started from Bata Chowk in Haryana and headed towards my journeyPit stop-1This would have ideally being the Tuglakabad fort (7kms from Tuglakabad metro station. Many shared rickshaws can be got from the station to reach the fort). However due to timing constraints couldn't go to the place.So Lotus Temple – This is a white marble made structure by the Baha'i religion people and is spread over an acre almost. More wiki about the Baha'I can be found hereNearest metro station is Kalkaji Mandir (800mtrs to 1km) and not Nehru place as many websites will tell you. Nehru place is the next station which is closer to the neighboring ISKON temple.Ø Entry is freeØ Camera cane be taken inØ Lenses can be taken in (including zoom lens)Ø Tripod can be taken inside but can't be used inside the premises anywhere
Headed towards central secretariat from where the Metro train had to be changed. This is an underground station and we can change to yellow line from here. Yes you read it right, there are lines into which the metro is divided and each crisscrosses one of the lines at such intersections.
Pit stop-2From central secretariat, my next destination was famous Qutub Minar. It takes quite some time even in the metro to reach Qutub Minar metro station from Kalkaji Mandir.Qutub Minar is a metro station in itself. The monument is a km away from station and one can easily walk alongside road to reach the monument, else take a shared rickshaw who will charge you 10/- per head and seats approx 4 people.Ø Entry charges of 30/- per headØ Camera can be taken insideØ Lenses can be taken inside (including zoom lens)Ø Tripod can't be taken inside and have to be kept in the cloak room for 2/- per item
Pit Stop-3On the way back I also did visit the Ahinsa Sthal. This is a place opposite Qutub Minar, yet not many people frequent here. The place is peaceful and workship of lord Mahavir is done here.
Had a quick choley bathure on a road side eatery frequented by BMW's and audi's. The plate cost me 30 bucks for unlimited choley and 4 bathuras.
Pit Stop-4From Qutub Minar station I left towards Saket to visit Garden of five senses. A really nicely catered to garden in a quite Saket surroundings. The garden is open throughout the day. Not frequented by visitors though for unknown reasons, however the garden is frequented by young blood and adults who want some we time together.Ø Entry charges of 30/- per headØ Camera can be taken insideØ Lenses can be taken inside (excluding zoom lens. For zoom lens a fee of 3500/- is charged)Ø Tripod can't be taken inside and have to be kept with the clerk (at your own risk)
Pit Stop-5
From garden of five senses it was time to move to next destination. Dilli haath, but I skipped this place as the items sold there were way too expensive atleast I felt that way. Next stop was Jantar MantarØ Entry charges of 15/- per headØ Camera can be taken insideØ Lenses can be taken inside (including zoom lens)Ø Tripod can't be taken inside and have to be kept in the cloak room for 2/- per itemJantar Mantar is approximately 500 to 700 mtrs away from Rajiv Chowk metro station.
Pit Stop-6
From jantar mantar at about 500 mtrs one can reach Agrasen ki baoli This is not so frequented place in Delhi and considered to be cursed and one of the scariest places to visit in India. When the well had water, it's said that the water would entice people to dive and lose their lives in it.Ø Entry is freeØ Camera can be taken insideØ Lenses can be taken inside (including zoom lens)Ø Tripod can be taken
Pit Stop-7
From Agresan ki bauli a walk of approximately 1.2km will take you through YMCA Delhi upto Gurudwara Bangal Sahib. Gurudwara has always being a fascination to the way they are constructed and the way they allow you to do some service towards humanity. It was one soothing experience and you can't fail to see the golden hue inside the Gurudwara. Calm and serene is what I can say. And the kada Prasad is just topping on the visit to gurudwara everywhere.Ø Entry is free (it's a gurudwara)Ø Camera can be taken insideØ Lenses can be taken inside (including zoom lens)Ø Tripod can be taken insideØ Photography inside complex is allowed but not in the main worship areaØ Head has to be covered at all the times when in the complex
Pit Stop-8
You can choose to go back to Rajiv Chowk metro station or keep walking towards India gate. India gate by any chance is not close to the Gurudwara. To reach India gate nearest station is Khan Market (approx. 1.1km from India gate). I chose to keep walking and though some famous addresses I got the chance to walk.10 Janpath I could see but couldn't photograph (owing to security concern)Ashoka road houses many MP's and has a huge Hyderabad house (it is humongous)Overcrowded to say the least when I arrived at the India Gate. Nobody seemed to be considered to understand what the gate stood for, but everyone knew how to click a Selfie. It's a nice monument which gets lot of attention. From India gate one can see the Rashtrapati Bhavan at the end of stretch of 2kms. This building is also huge. Couldn't see the Rashtrapati Bhavan as it was time to call off the day.
Next time spend day near Central Secretariat and visit these famous buildings.
Thanks to Delhi Metro for providing relief in such heat. All Metro stations are well maintained and clean. You don't get suffocated even in the underground stations. To travel freely in Delhi do get yourself a Metro Tourist card which will cost you 250/- for three days with unlimited access to all metro stations and multiple entry and exits. This can be got at any Metro station customer care center.Keep in mind photography is prohibited on Metro. First boogie from engine side is always for Women
Cya soon Delhi for another round of backpacking experience.
Note:- All images are bloggers property. Any use kindly let the blogger know.
This post was originally published on 'Delhi Chronicles – Single day lone traveler'.