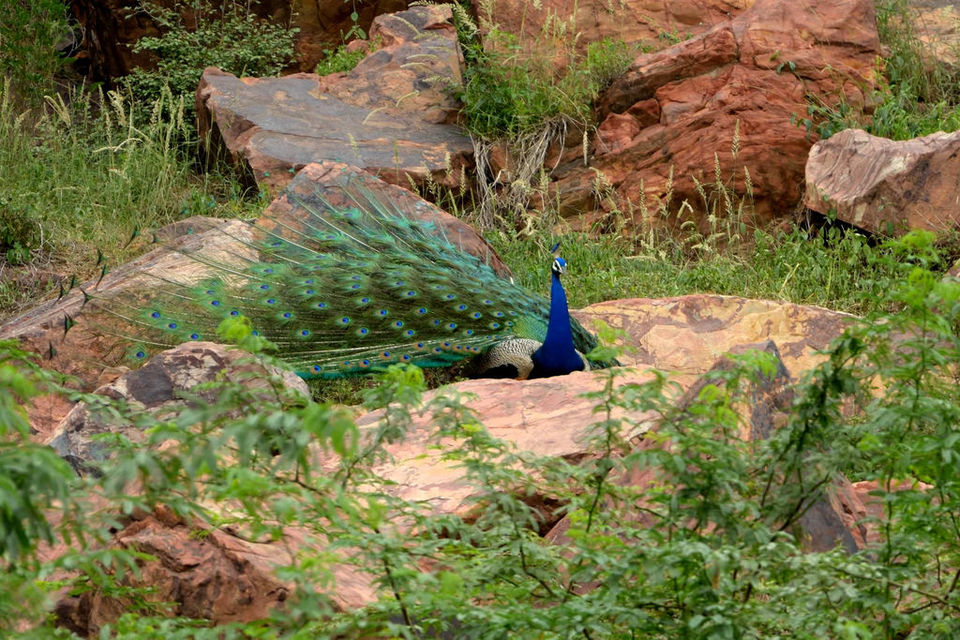 Yun Hi Chala -Chal Raahi...Kitni Hasin Hai Yeh Duniya
Bhool Saare Jhamele,Dekh Phoolon Ke Mele
Badi Rangeen Hai Yeh Duniya
Rum Dum Dara Rutaaru Rum Dara...
Bhaiya!!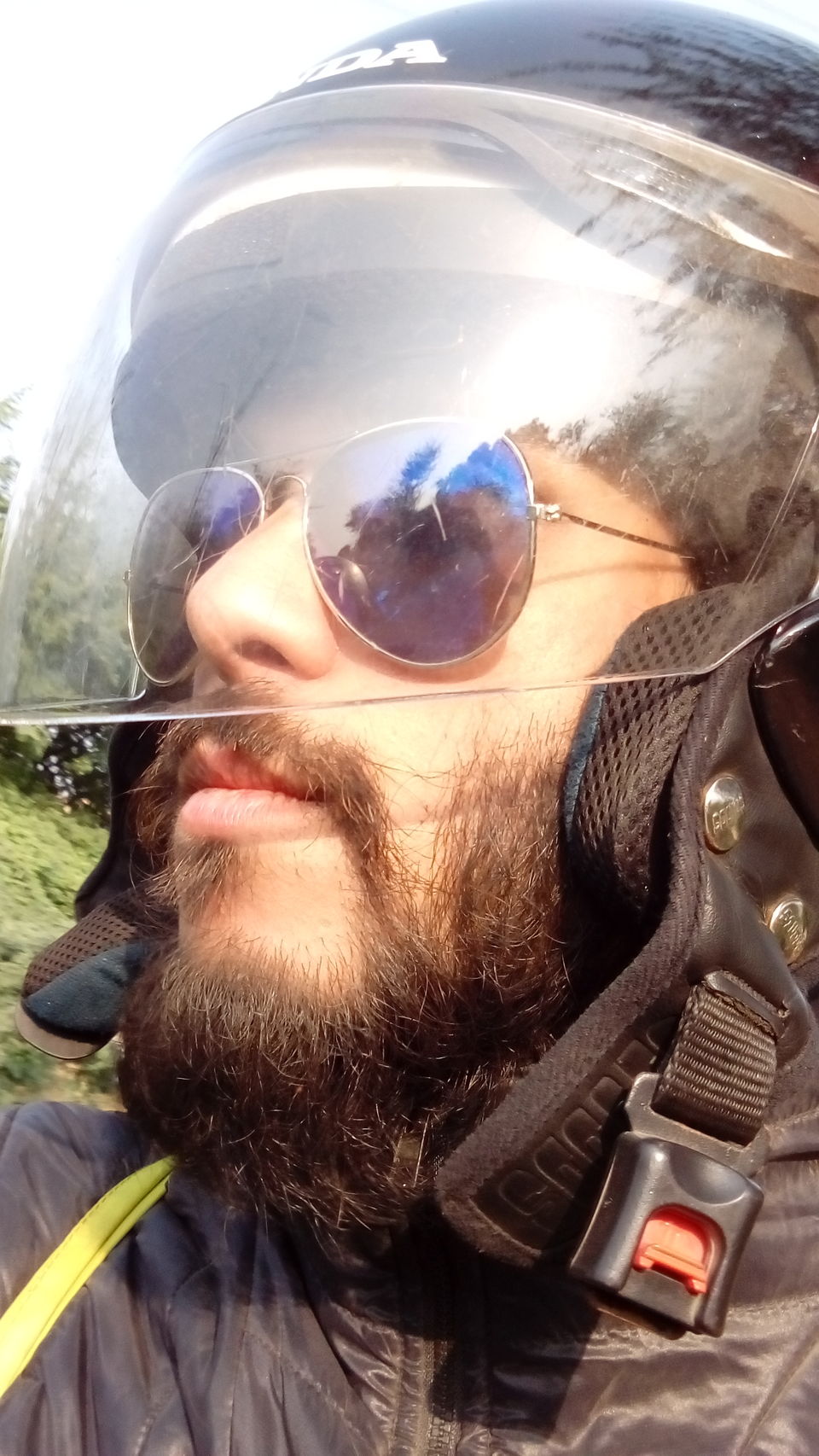 Its morning 5 am, a desk job in a HR firm, a few friends bantering on how much they are going to get drunk on the weekend, is all I can hear. ' Have they ever travelled ?'- a weird smile on my face crops up( with the song playing in my mind)& with the utter most FLASH- like speed, I invite 2 of my mates to head off to Jaipur, 280 kms from Delhi. How could they say NO :)
Being a MUMBAIKAR, I know how beautiful the western ghats are and ooomph- the Mumbai-Pune expressway is marvellous! Come back to the topic you moron ( words in my head :P )
I knew, this is going to be a whole different experience and why?1) Its unplanned
2) Jaipur- it's going to be hot
3) NH-8 + bikes
4) again, it s unplanned! haha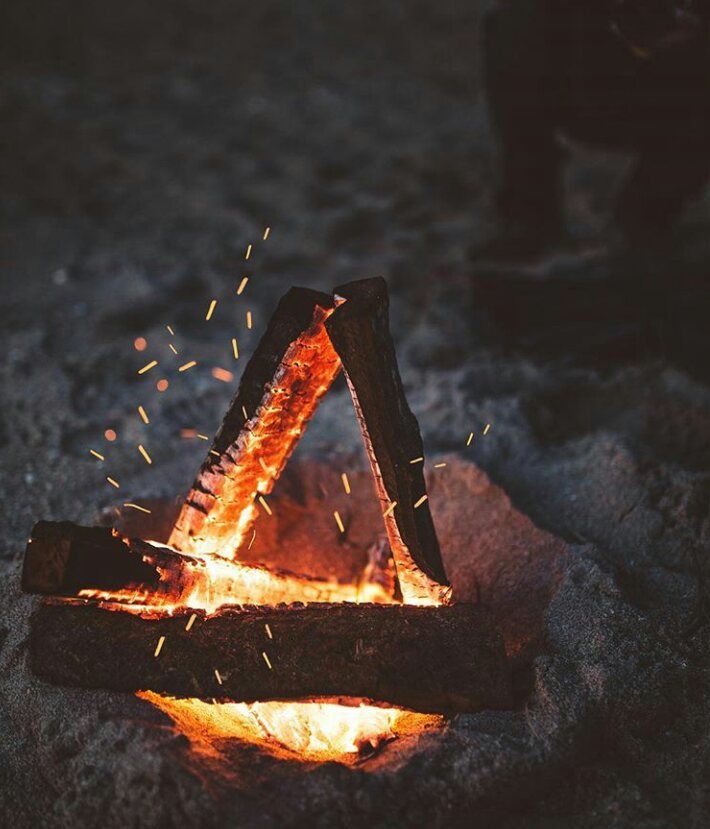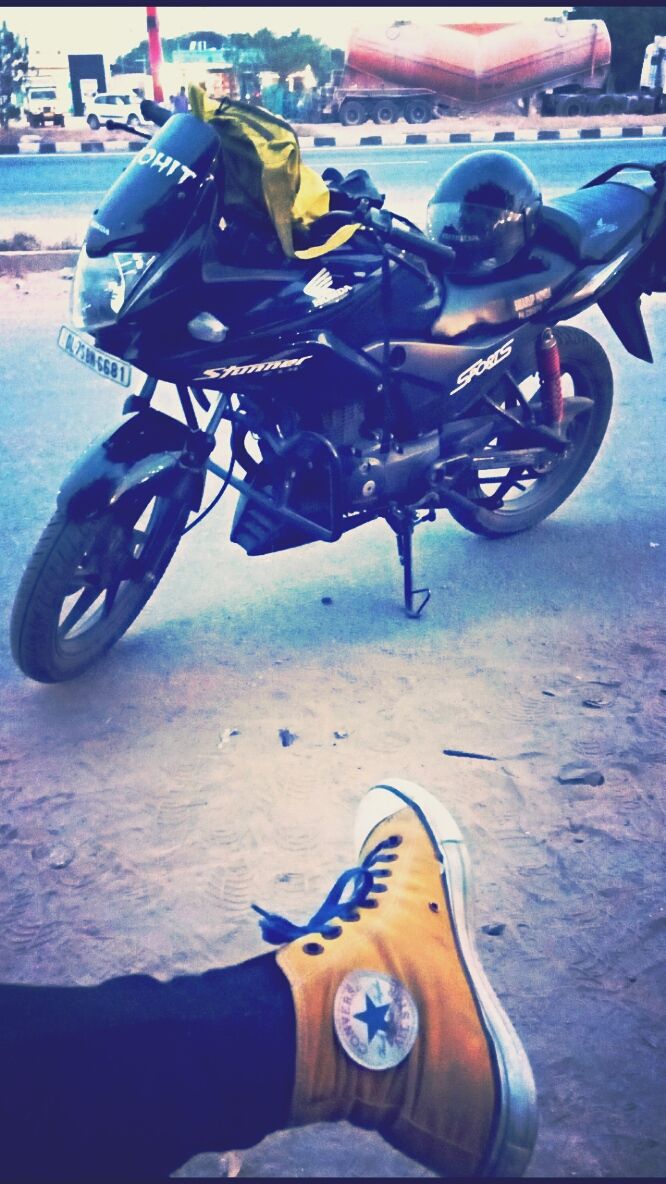 And it begins, we ride and ride and ride. We can see a teeny weeny beam of rays falling on our set of eyes, no sign of the sunrise and we are 100 kms away from Delhi in no time.
It's 6:30 am and we see a huge highway hoarding welcoming us to Neemrana Industrail estate and to our surprise, I had no clue what this place was! Sariska tiger sanctuary was the closest place I had in the back of my mind however, this place drew me closer, trust me- It has a CHARM !
Though we had still no idea as to where we were heading, JAIPUR was A1 on our list. Still on the outskirts of the main city- Neemrana, we decided to explore it ! YES, and you know what we did?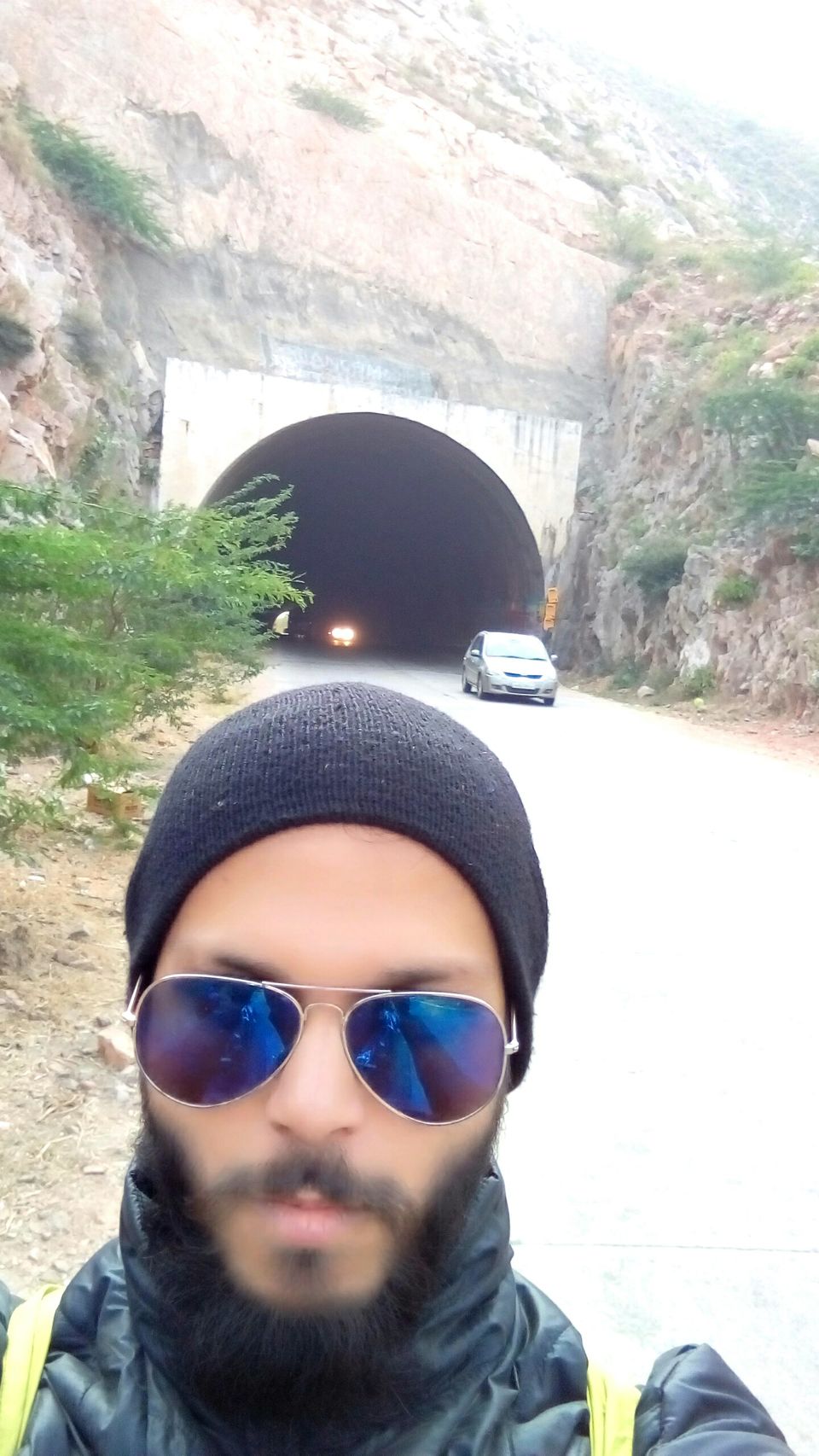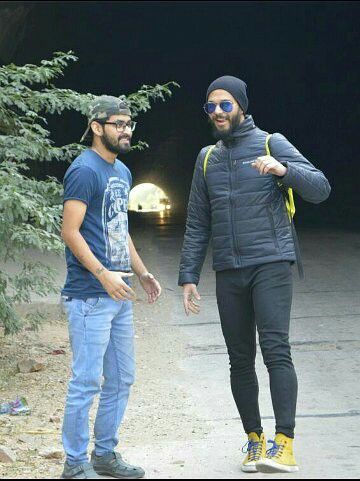 Zoom we past by, the sun tickling and the birds chirping on our way, we entered a land of the unknown. It was a mystery to us. Rohit ( my mate ) commented ' Yaar ye banjar hai pura .. who would be even staying here?' Left- right cutting through the gallis , the smell of dung cakes and mud build houses refreshed my memories. I knew we were in the right place! Guys, do you know the feeling?? where you hardly expect anything, and suddently you see this entire city out of nowhere- you try savour all that you can in THaT moment. Well, I had mine :-)
We reached, it took us 2 hours max to reach NEEMRANA fort and palace. It is huge!! Hidden in the midst , between Delhi and Jaipur, so beautiful- the lenses in side my bags were waiting!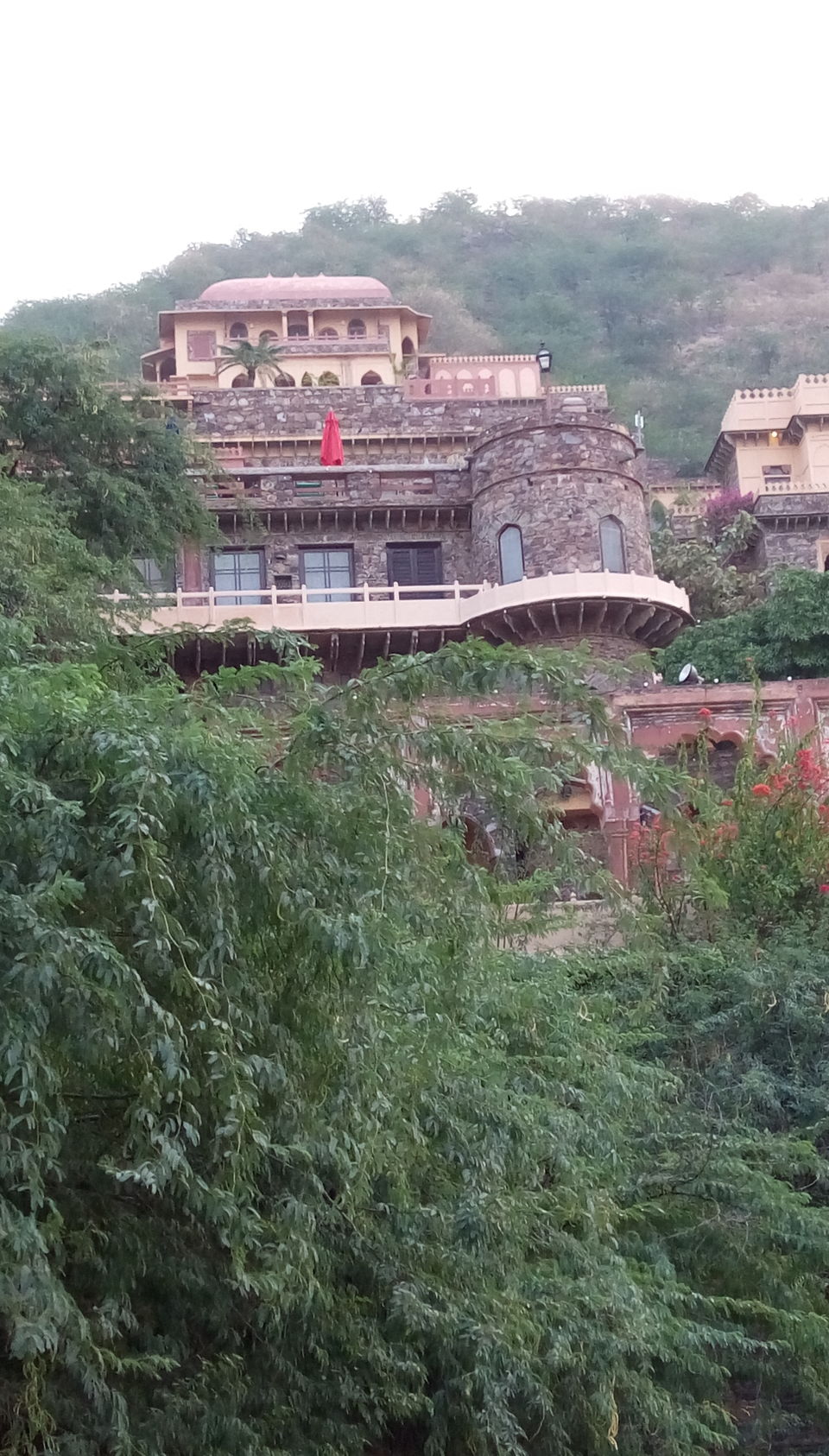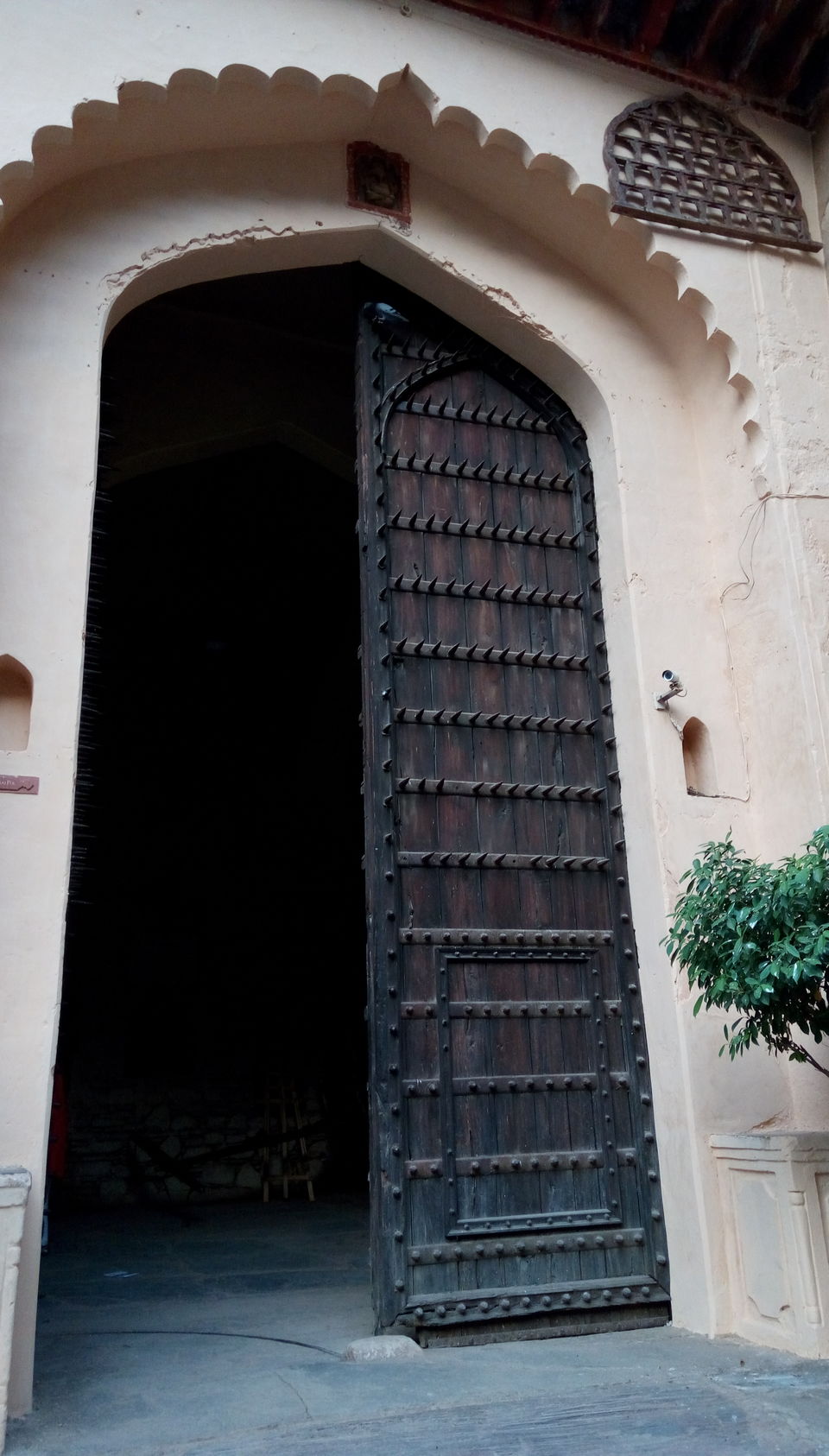 About Neemrana Fort:
1) It is located in the heart of the Golden Triangle, just 125 kms from Delhi.
2) Built since 1464, Neemrana Fort-Palace became the third capital of the descendants of Prithviraj Chauhan, the third.
3)In 1947, Raja Rajinder Singh of Neemrana moved down to Vijay Bagh as the front face of the Fort-Palace crumbled. 40 years he tried to rid himself of his liability but there were no takers.
4) Finally, in 1986, the ruins were acquired for restoration. In 1991 Neemrana Fort-Palace opened its doors with just 15 liveable rooms.
5) By 2008, Neemrana Fort-Palace was finally ready with 72 rooms/suites and rampart gardens . An additional wing now houses the pool and health spa, an amphitheatre, the hanging gardens with a salon, a restaurant with a roof-top garden and conference rooms and many special suites. Woahhhh!!!
Reading through its history, I stumbled across these testimonials by some famous personalities around the world :
1) Queen Elizabeth's niece, Princess Sarah Armstrong-Jones, on her honeymoon: "Neemrana is the most beautiful place we've stayed anywhere in the world."
2) Kate Winslet, after the Titanic: "The Chandra Mahal is my favourite room in the whole world. I'll be back soon." Two months later she did return!
WHAT TO DO when here?
1) Camel Rides- Discover the nearby villages on foot or by camel cart. I personally love camel rides and you?
2) Zipping - Above the fairyland fort of Neemrana lies India's first "zip tour", a thrilling new aerial adventure. This is ideally suited for team building activities with colleagues.
3) Step Well- Neemrana's hill-fort and 18th century stepwell both lie at 500 metres. You need to trek up or walk the sand dunes to descend 9 storeys below the ground.
4) Vintage Car Ride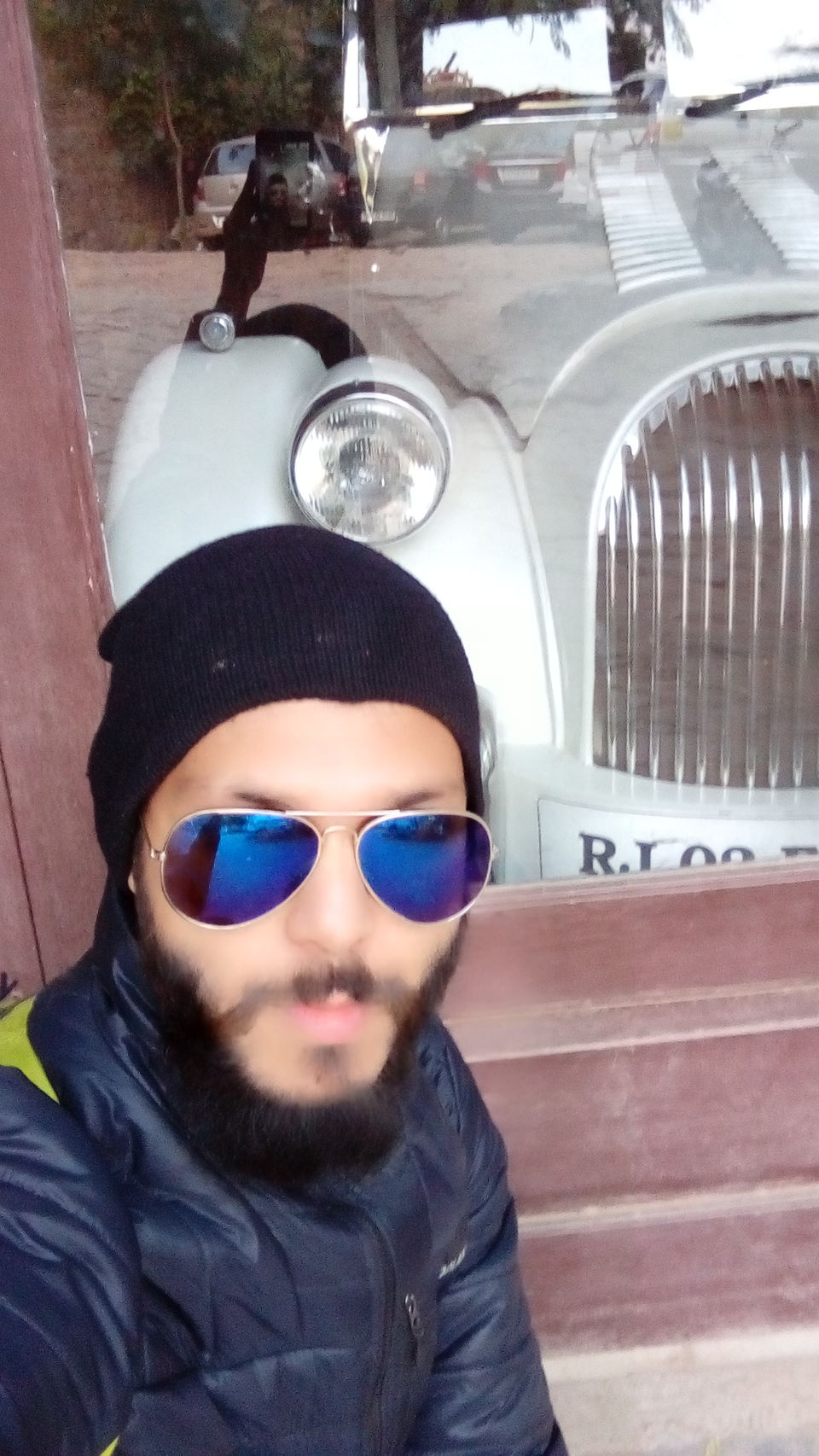 This 11 storeyed palace is so big, I could write a book on it. It has 8 WINGS, yes 8!!! Its becoming darker as we move on to get a snap of the different WINGs, Rains- no way woahhhhh :) check it out :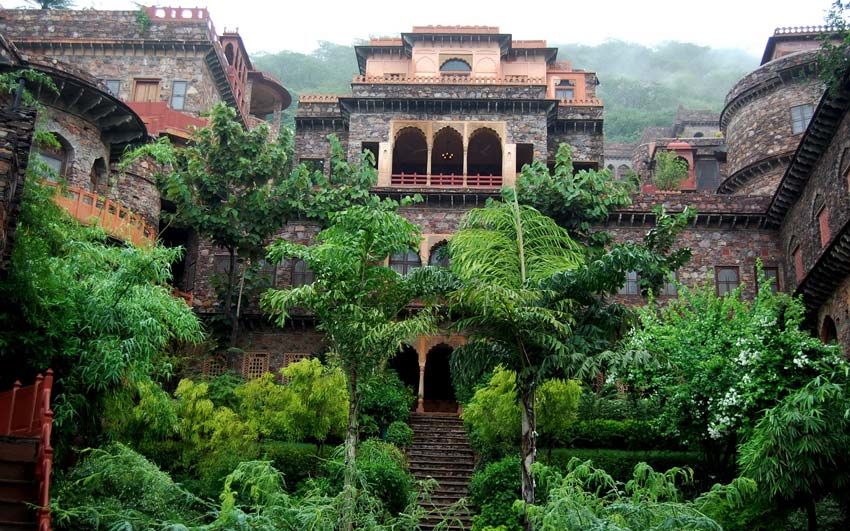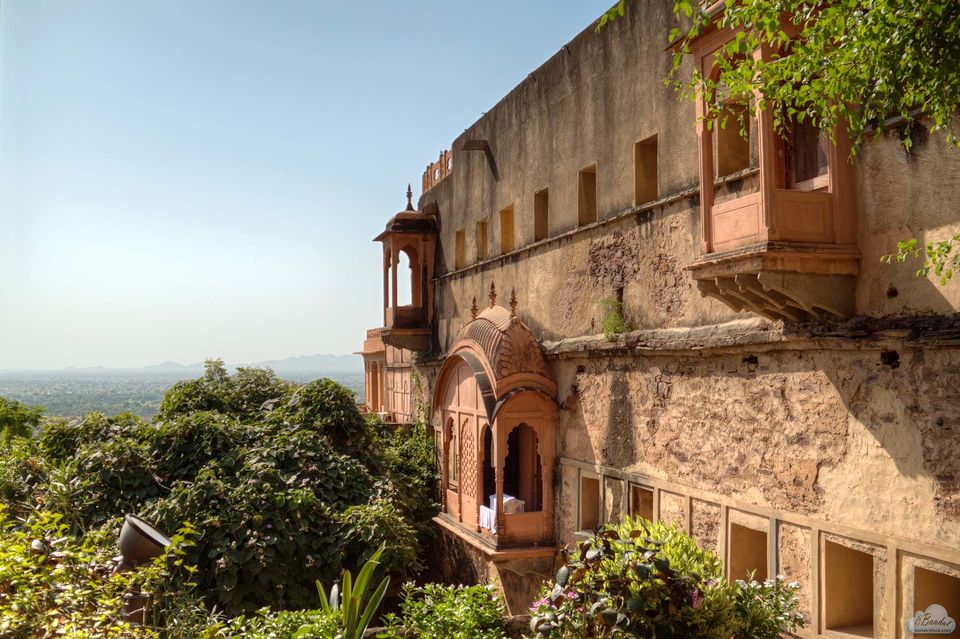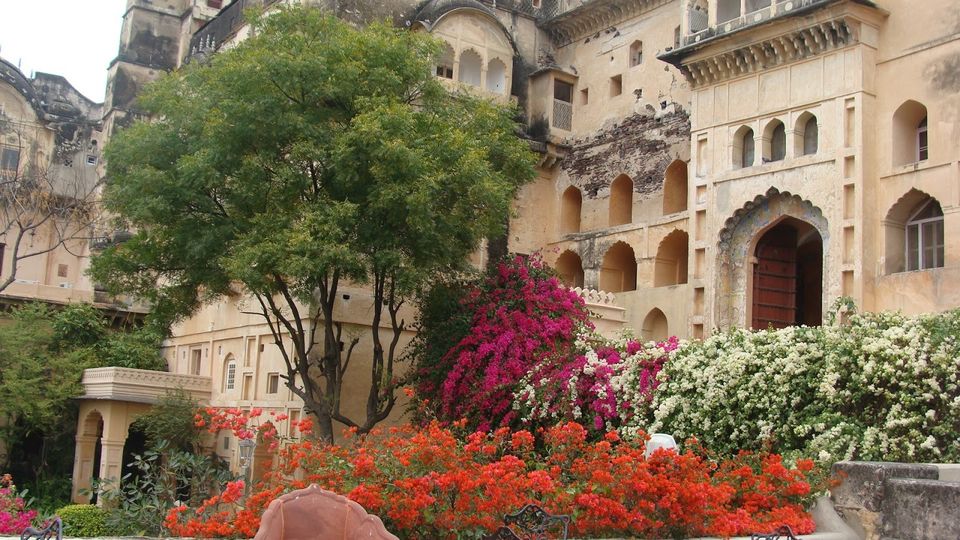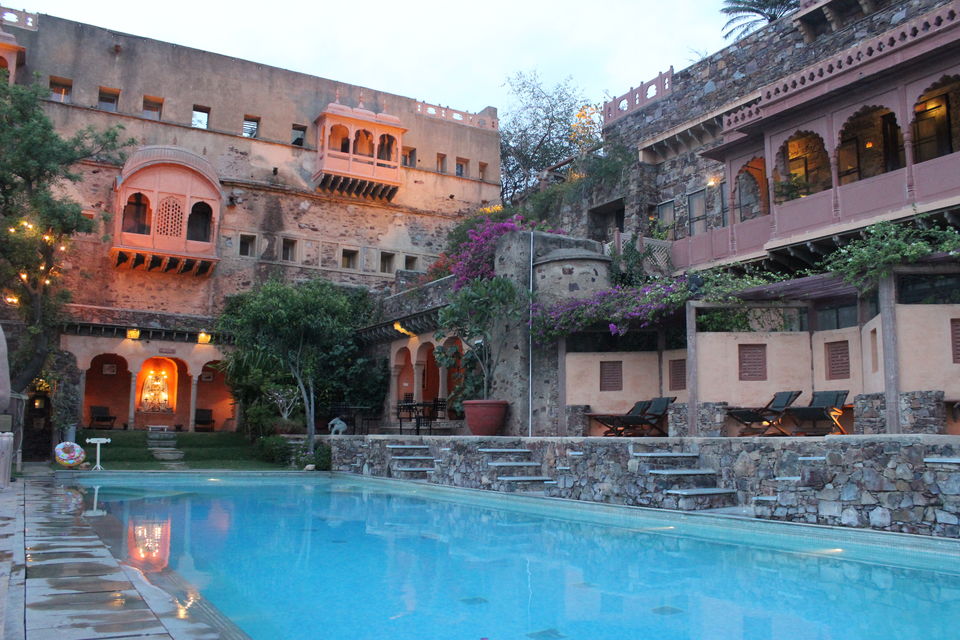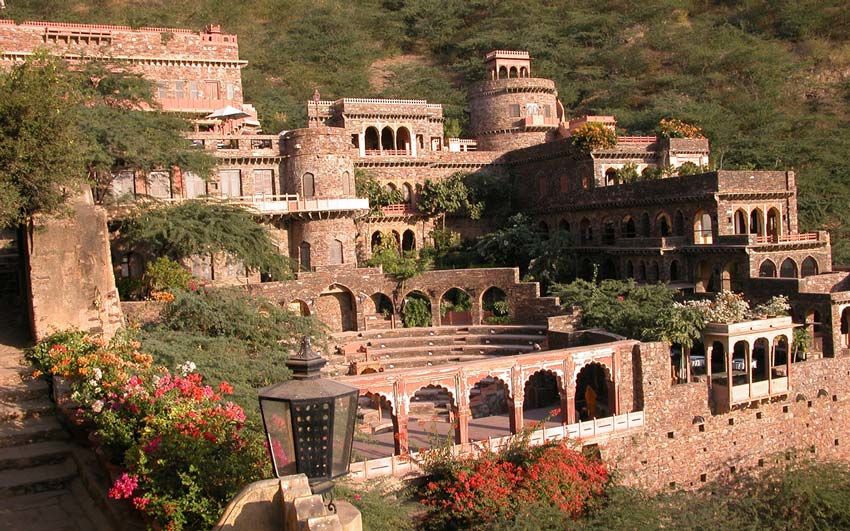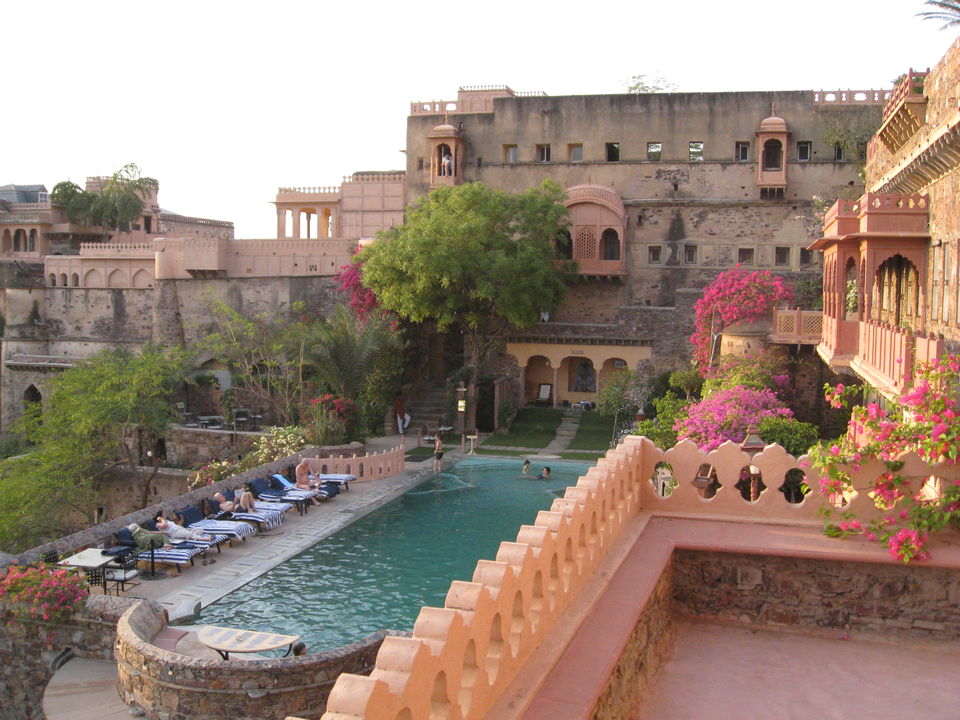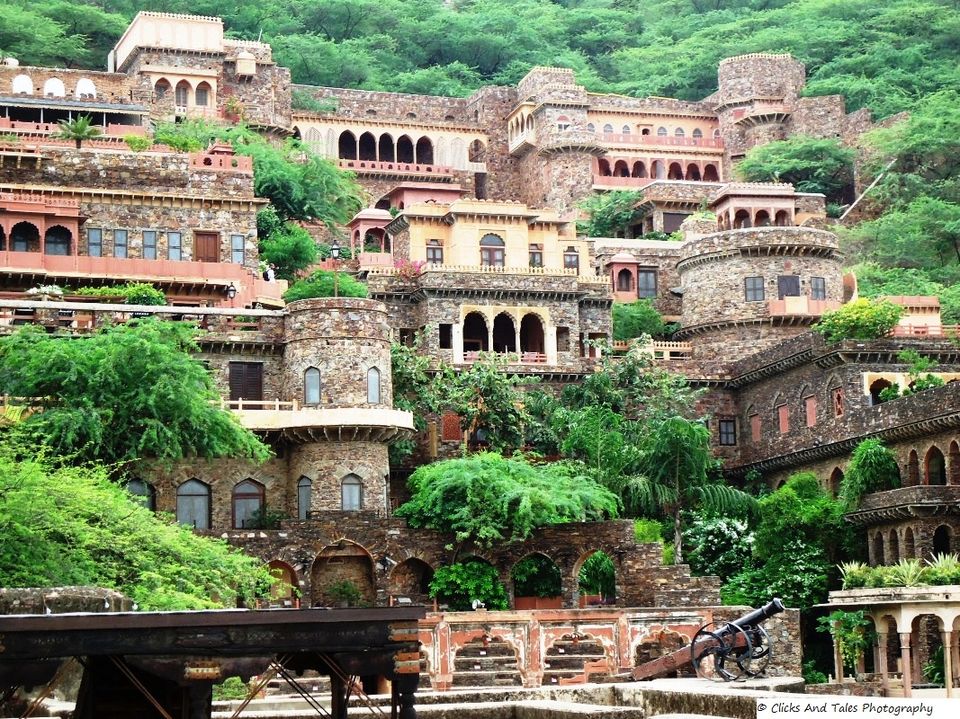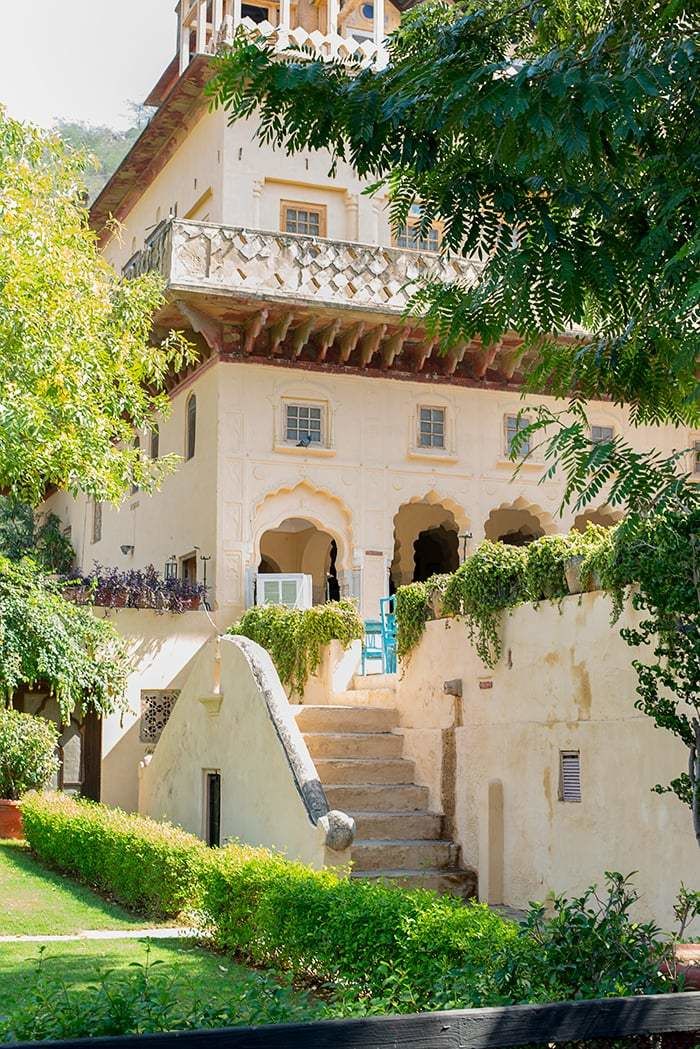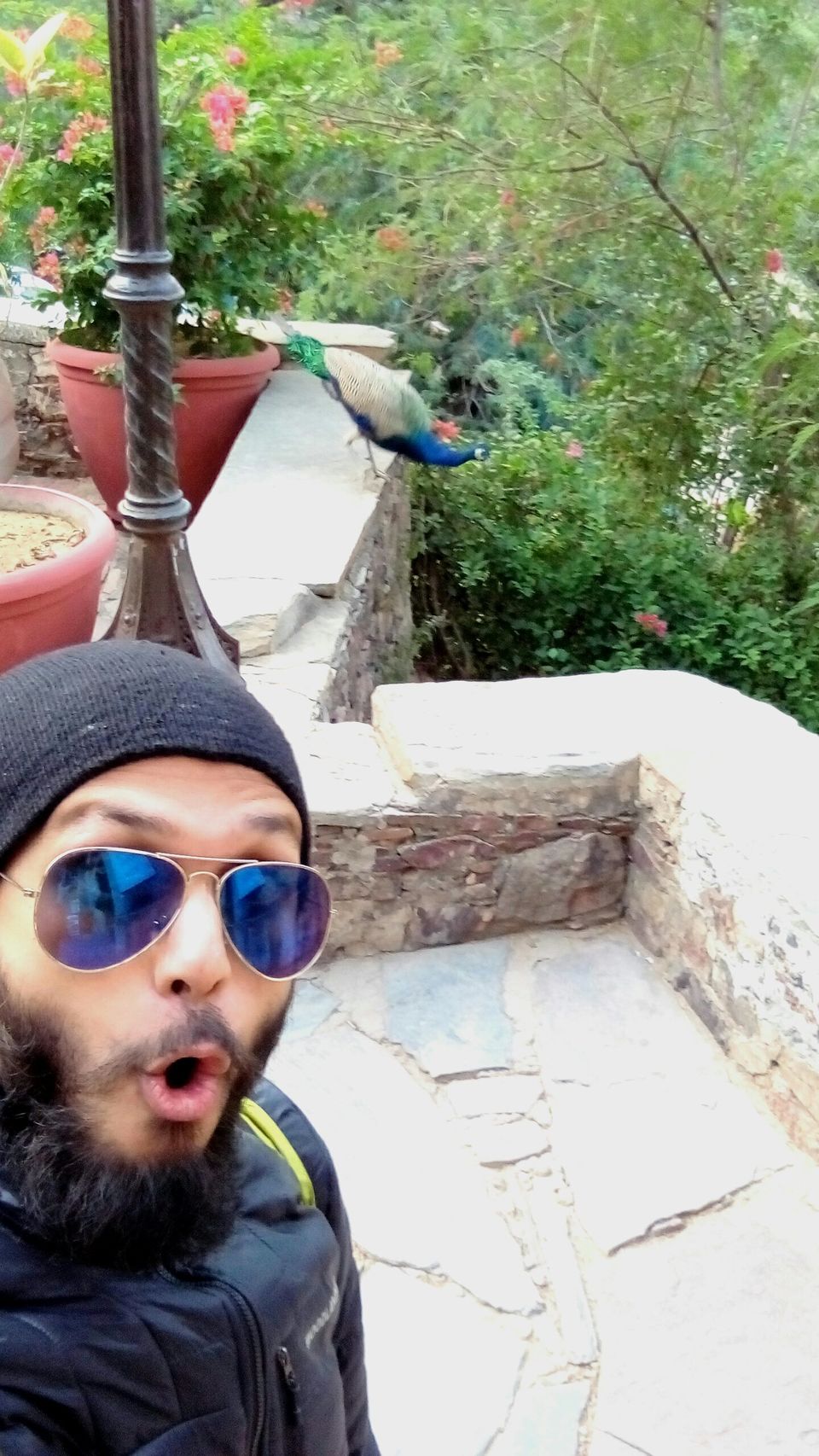 The palace security and management are strict. They won't allow you in unless you have a reservation to dine. Well to my advantage, I am a hotelier and it worked SUPERB for me. A few hours more and we sat by the pool enjoying the sunset before we decided to take off.
Merry Merry, enthralled we were by the hospitality of the Rajasthanis. A perfect getaway for a peaceful, quiet weekend away from Delhi. A heaven for all the romantic couples vying for leisure and alone time. Singles like me- SAVE UP & do treat yourself because Life is short, experience every bit of it.
As I hunched back on my bike , my mind spoke;
" NEEMRANA - a fortress of Hanging gardens, rooms hollowed out in the rock, the songs of peacock lingering, the illumination of the lights, camels whispering- sand dunes curling, so much happening around me.. YET- it's quiet in here, its simple- its serene! "