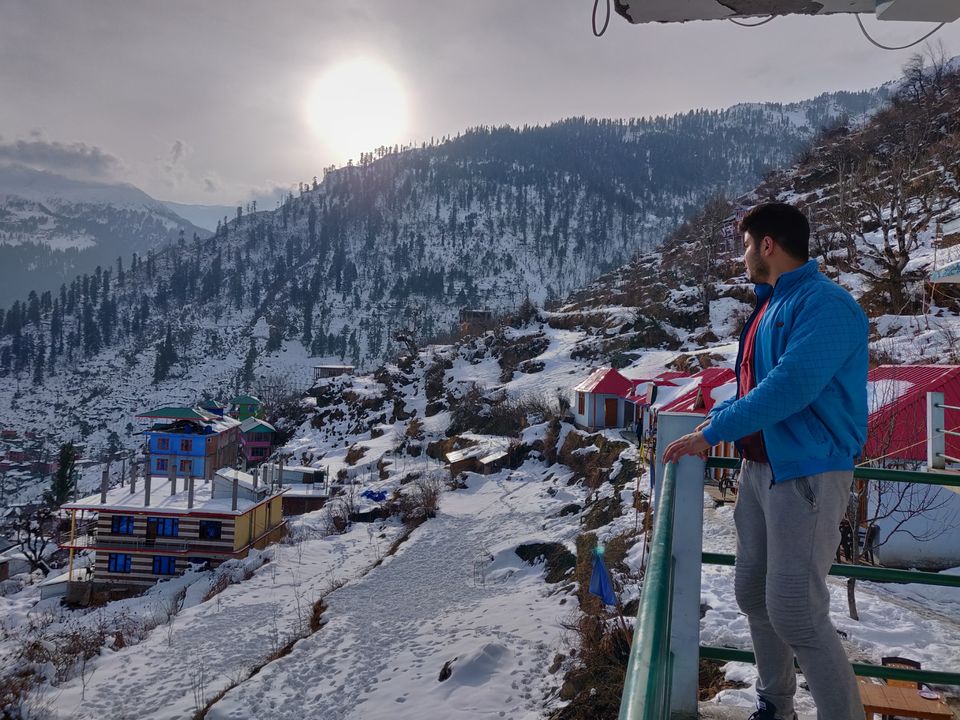 Bus dropped us at bhuntar in moring at around 5:00 p.m. from where we had to change for Kasol by electric bus (that was cool and well maintained) whose service was supposed to be started at 6:30 (as told by locals). In the due we had breakfast & clicked some astonishing photos.
Early moring views were one of the most beautiful thing person could see after the long journey.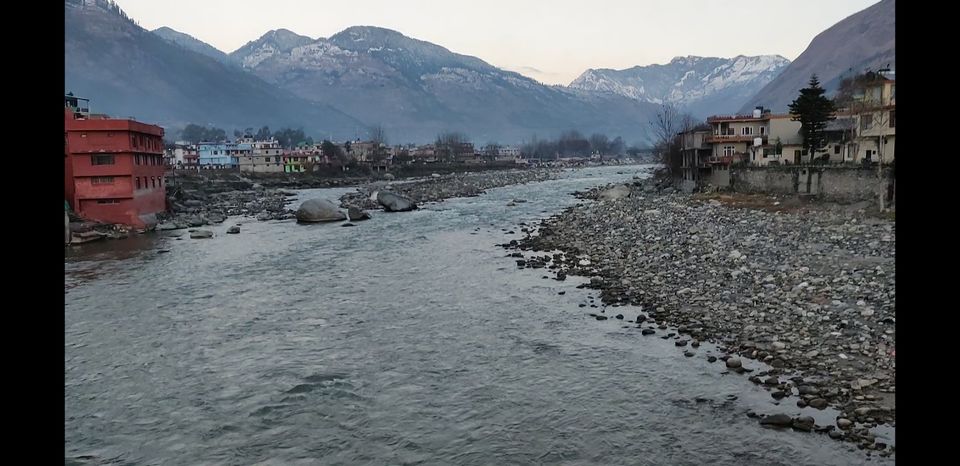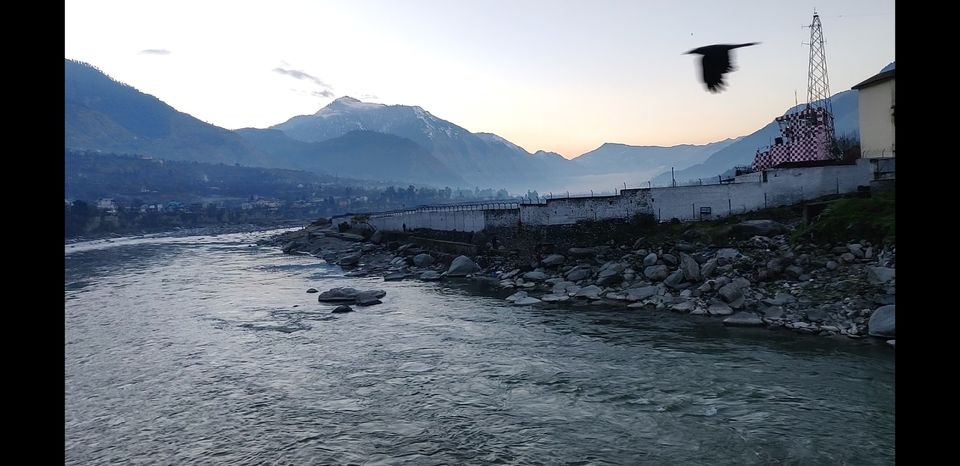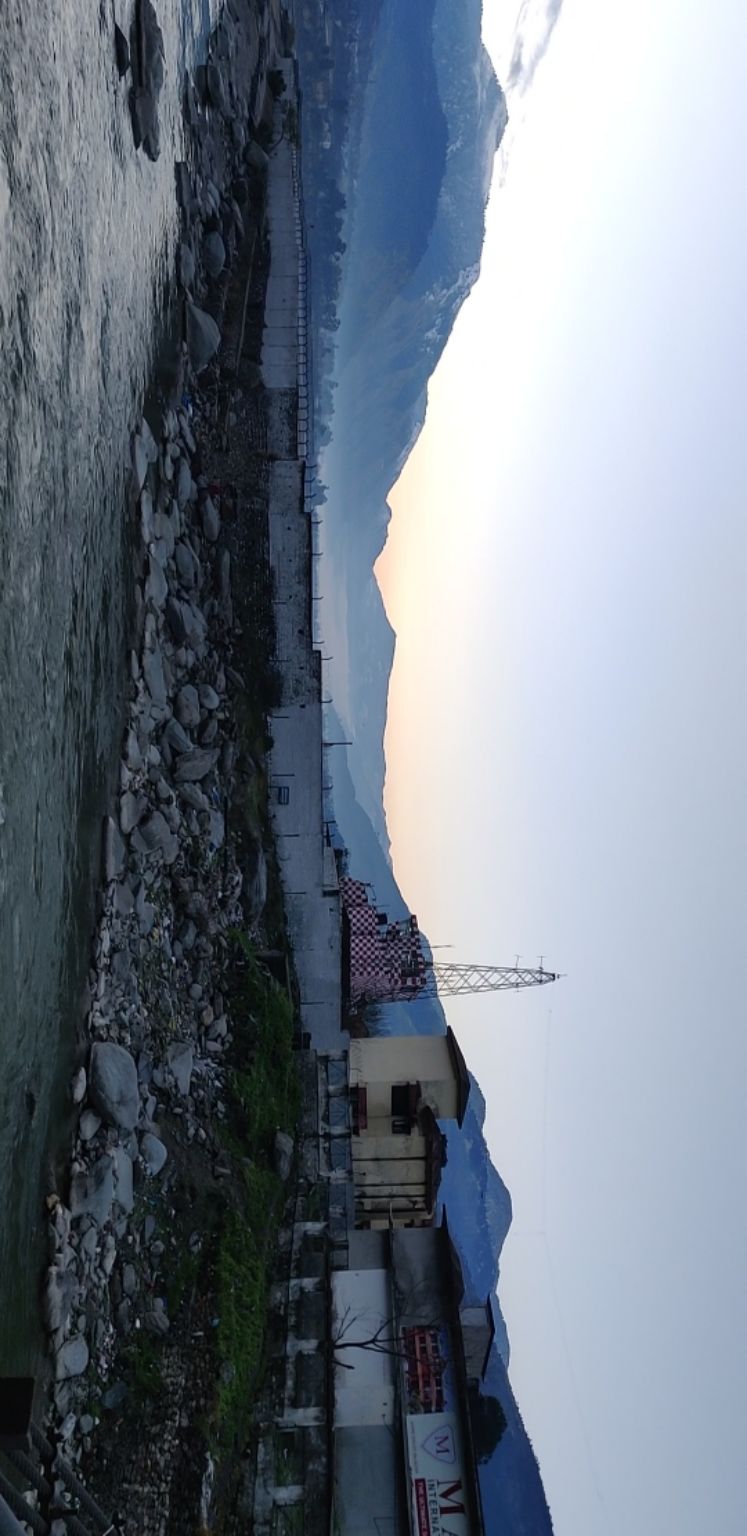 From the daily hectic life of office, business or even at just getting bored at home, everyone you should take a short break not just for fun but for peace of mind too.
So, 2 days trips was decided to kasol and tosh with a office colleague at the weekend.
For making the trip little adventure we only booked hostel in Kasol and did not plan further, which gives us more freedom to choose location at a point of time than to run schedule on trip too.
Our trip started from Kashmiri Gate bus stand, Delhi by hopping on bus at around 5:30 p.m.
The electric bus dropped us in Kasol within an our and we were in market of kasol at 7:30 a.m. which open ups at 10 a.m. at we had no where to go as check in time was 11:00 a.m., then after some googling and talking with locals we decided to go to Gurudwara Shri Manikaran Shaib which was half hour walk from where we were dropped of by bus. From the mid way only white smoke was visible of the hot spring at the Gurudwara. Before getting the blessing there, we tried to take bath but the water was too hot, however people were swiming in there, after that we had some food there too (Langar) which tasted amazing.
After reaching our hostel and resting for a while, we went out to explore nearby places, cafes and villages on foot.
We had pizza and hot chocolate at moon dance cafe for lunch after exploring some local streets.
Then we went on the way of chalal village where you could find lots of people selling things for which kasol is famous but we did find some more places for clicking photos with rivers side banks attached to mountains (some covered with snow, some with trees and some just with huge rocks).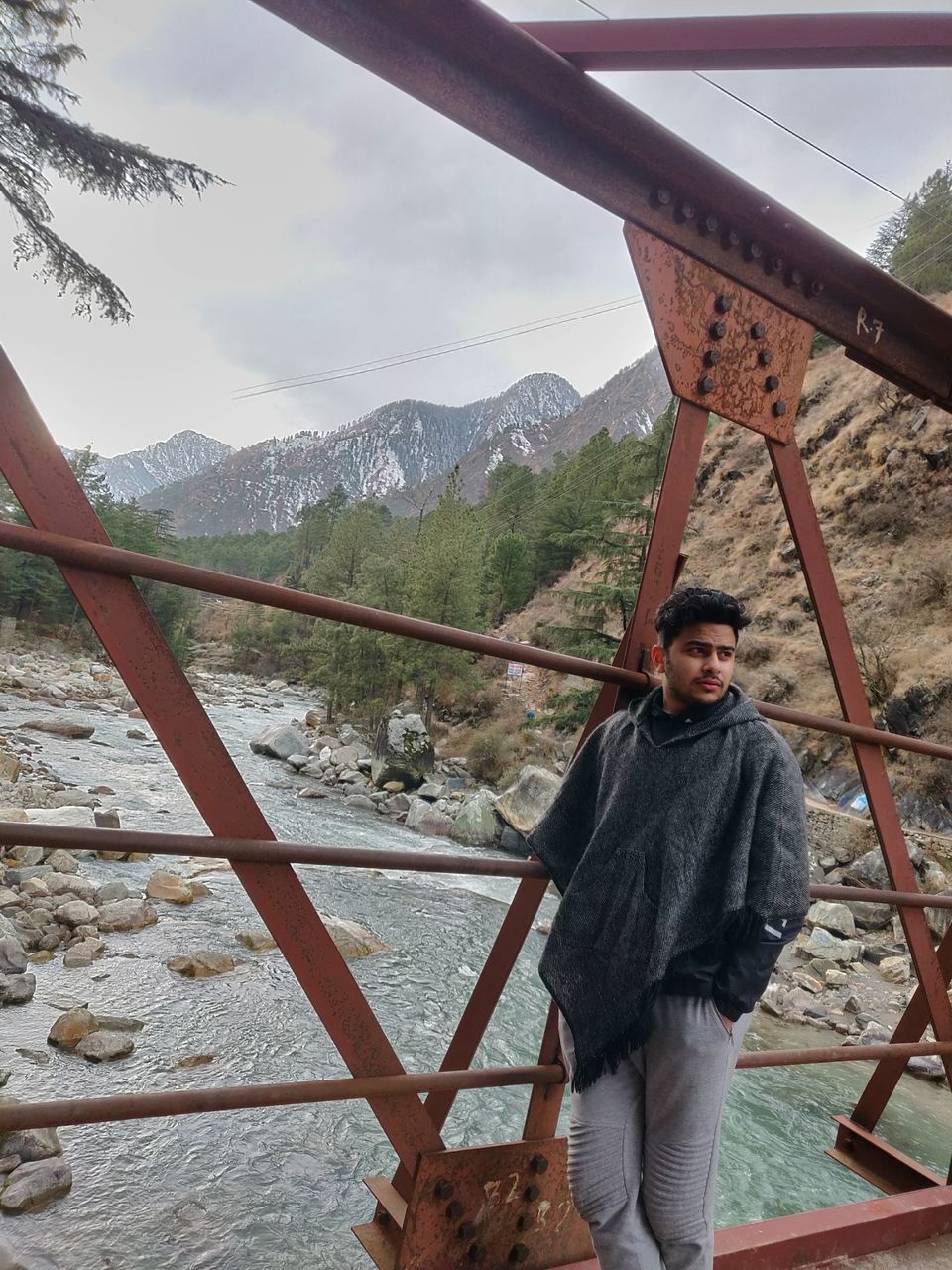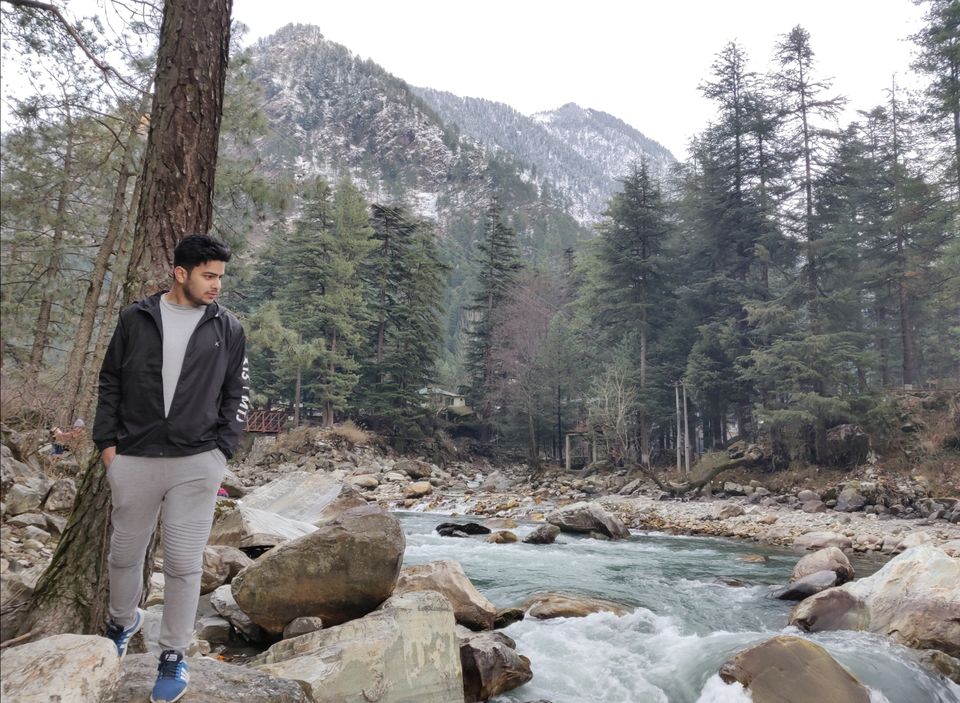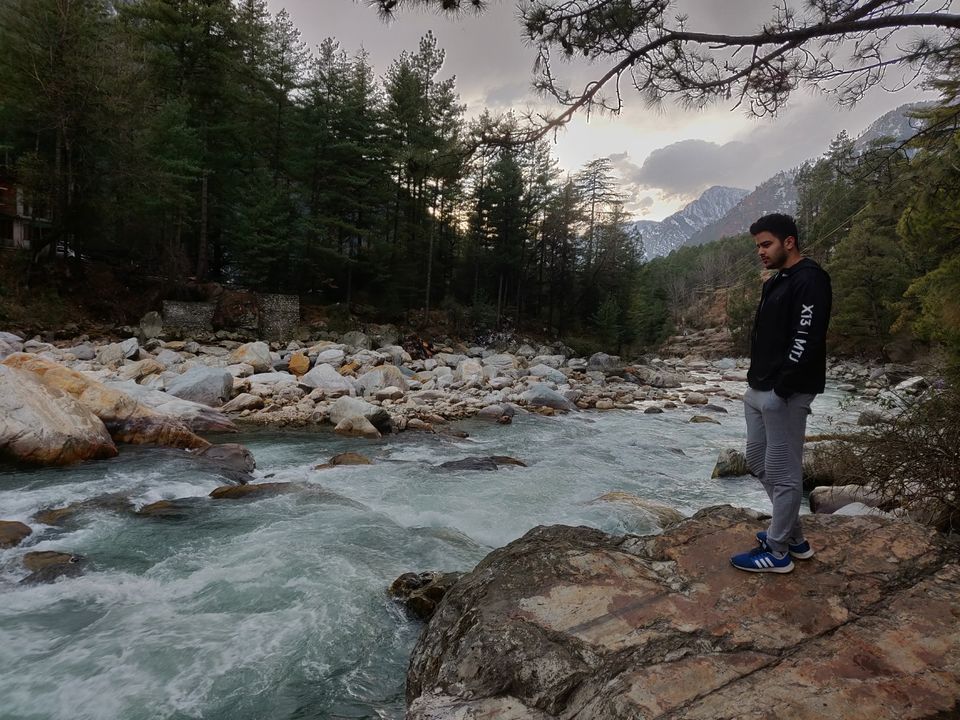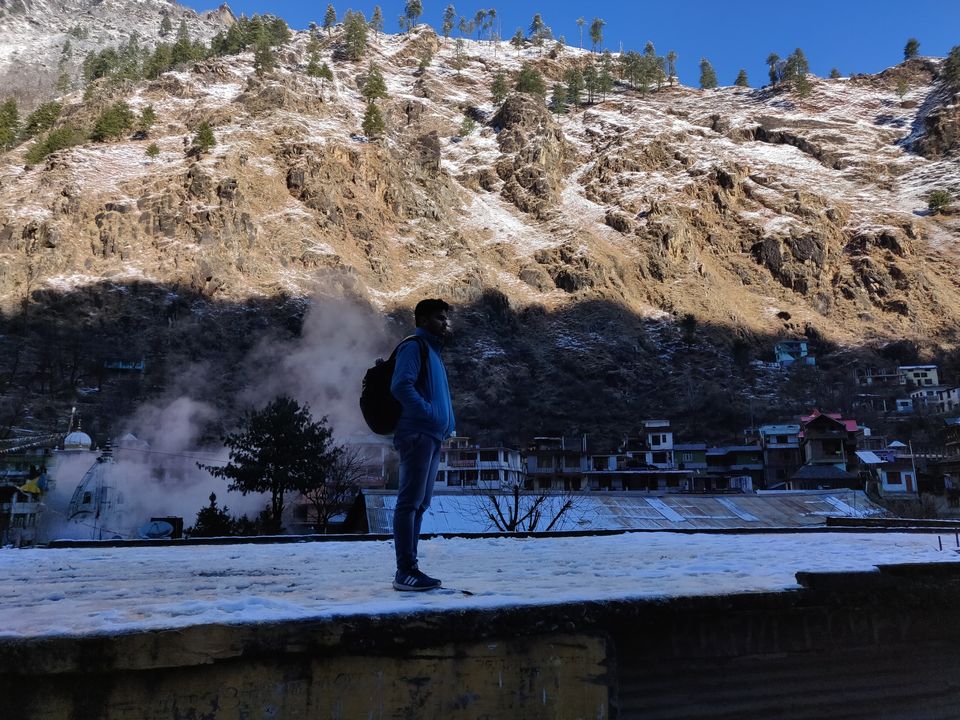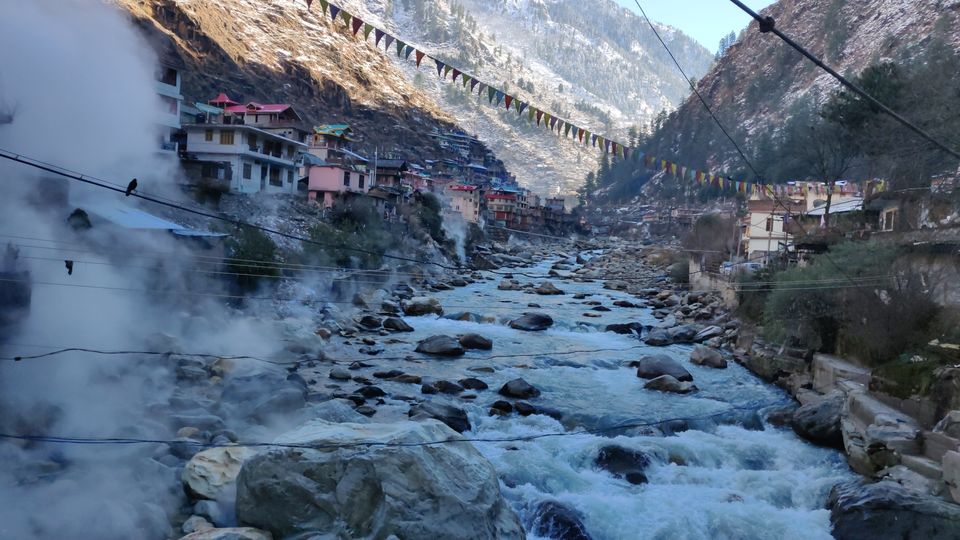 After the long day we wanted to go to kheerganga but due to the heavy snow the way not cleared for that. So, instead we went to Tosh, small village with limited population but images worth climb we did next day.
On the next day we checked out from hostel and started looking for other travellers with whom we could share taxi till Tosh. Luckily at the taxi stand we found a group looking for the same.
Kasol was windy and cool (literary and by other way too), but as we were reaching tosh, the amount of snow around and on the road was increasing making it difficult to drive even for local drivers.
Taxi dropped us at point from where our trekk to hotel started in snow, with super chill temperature, hard to walk easy to slip way on which we slipped more than couple of times.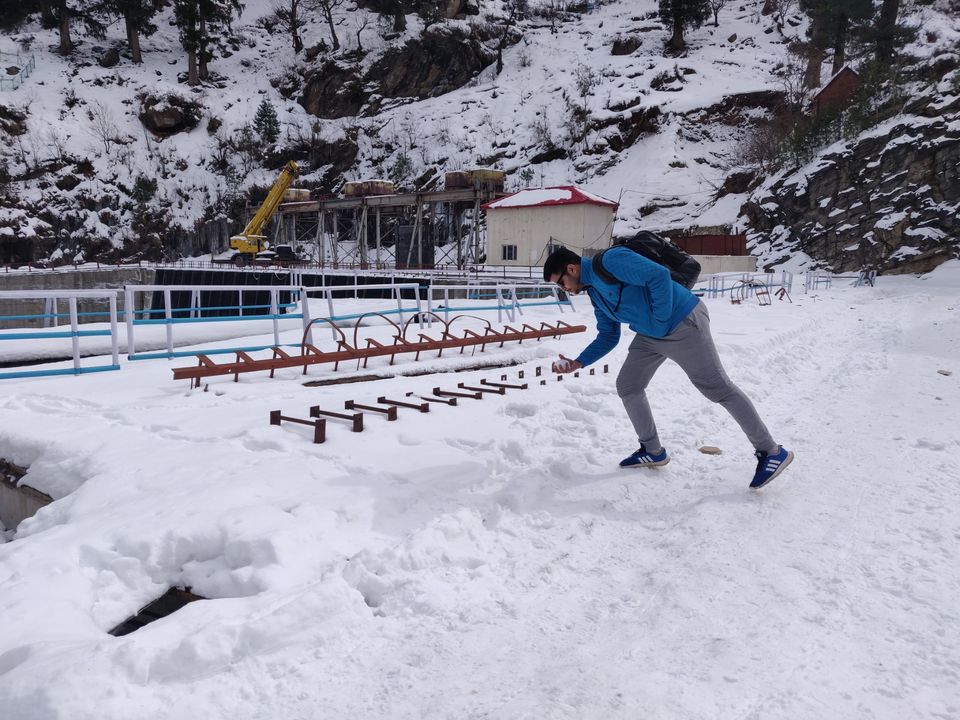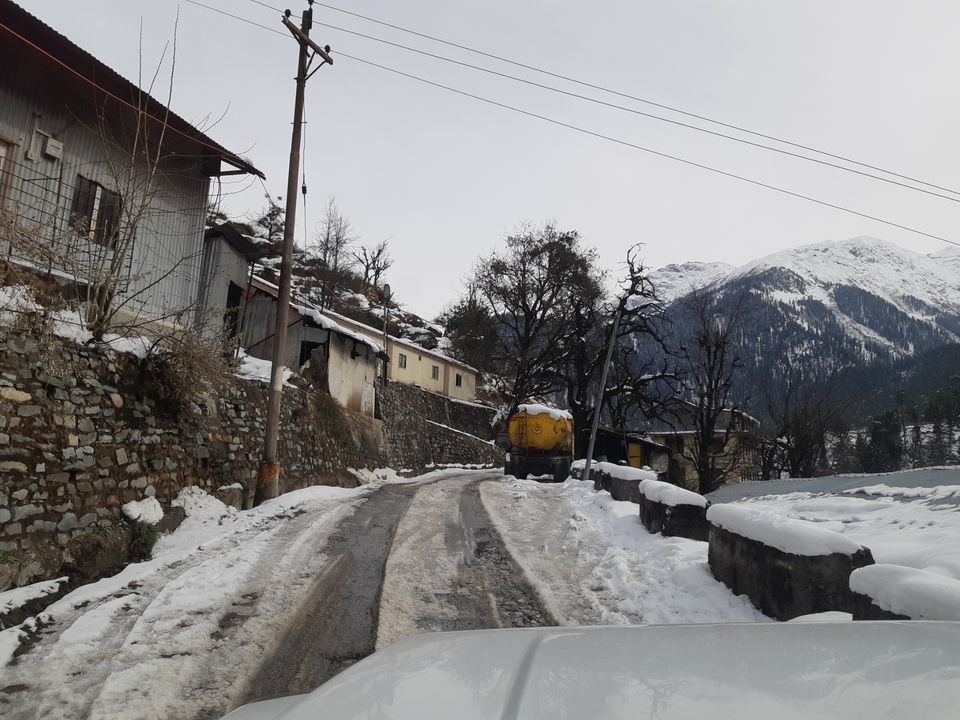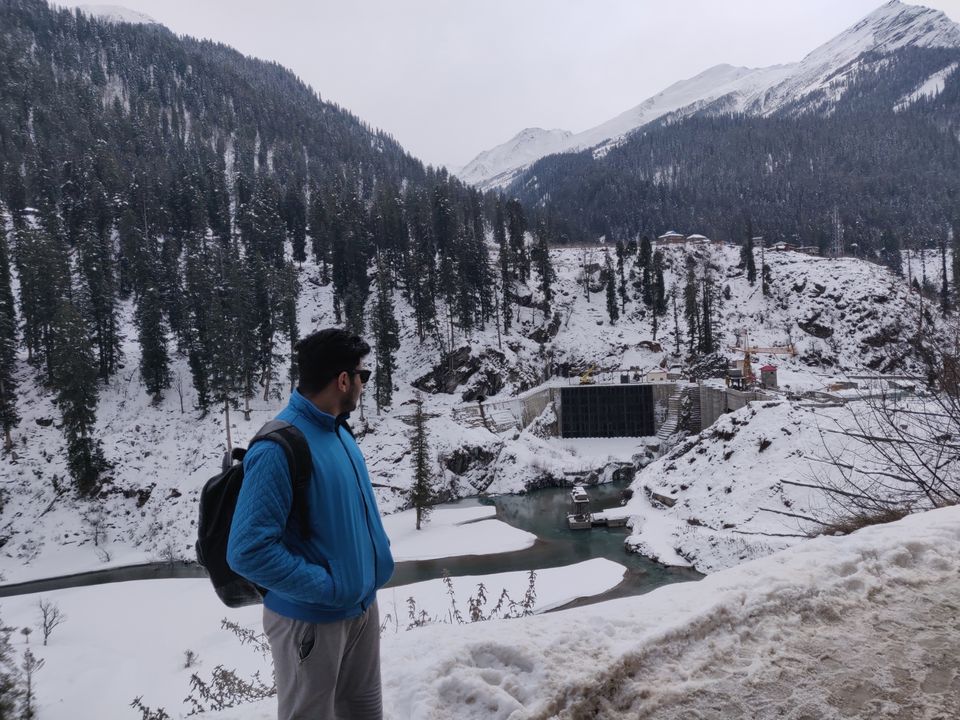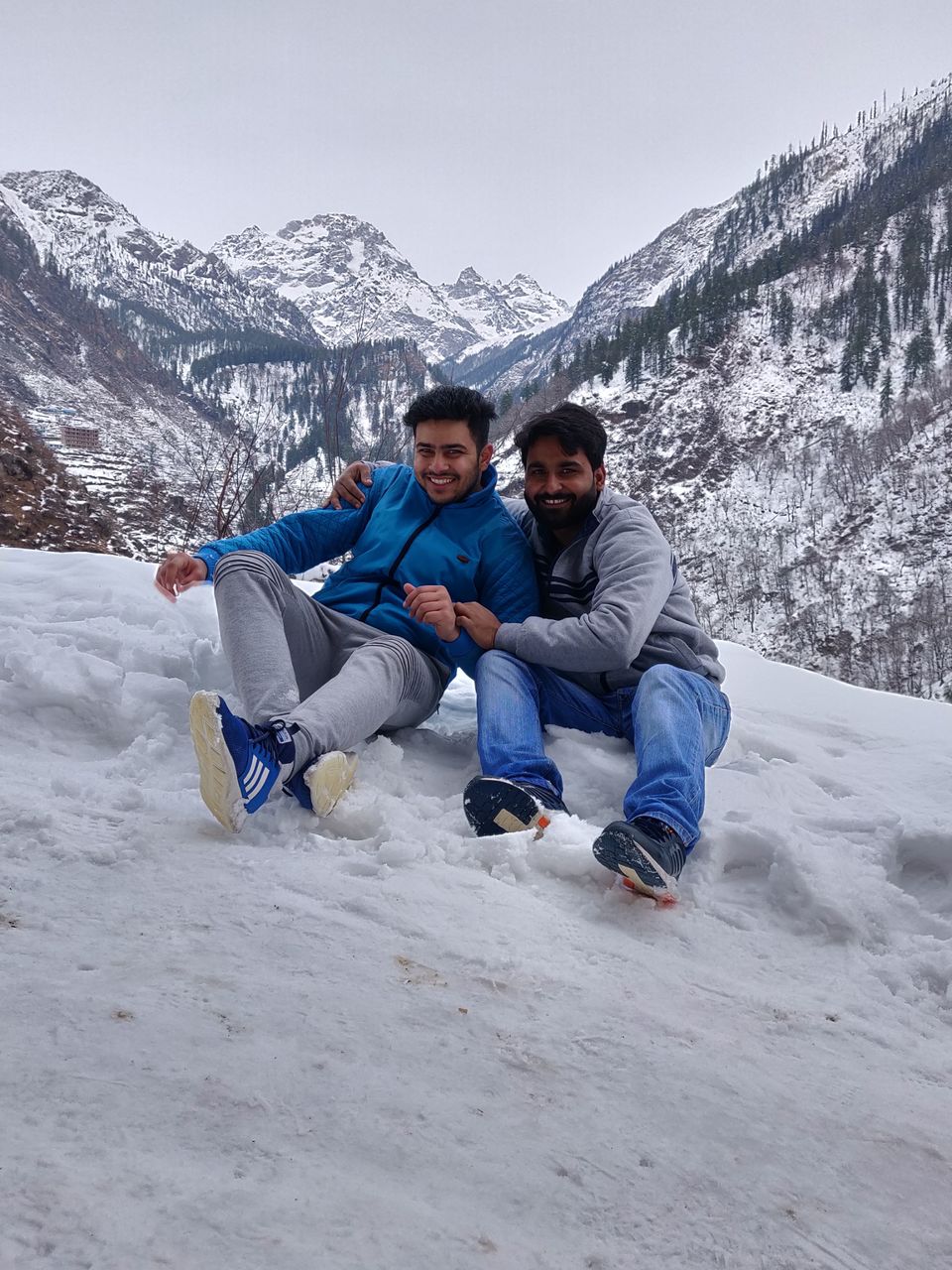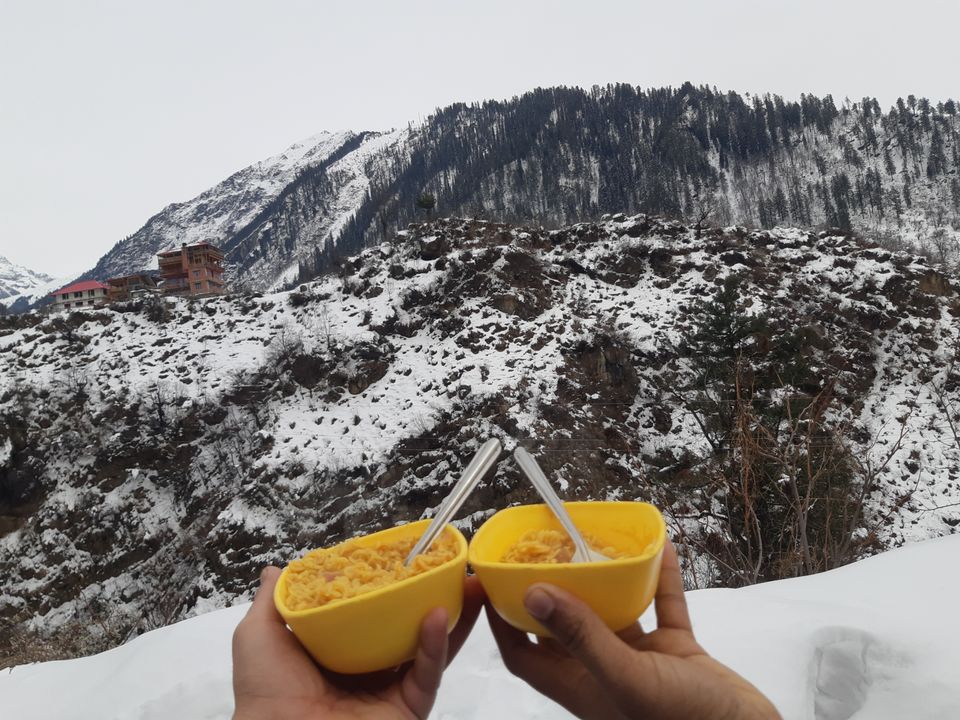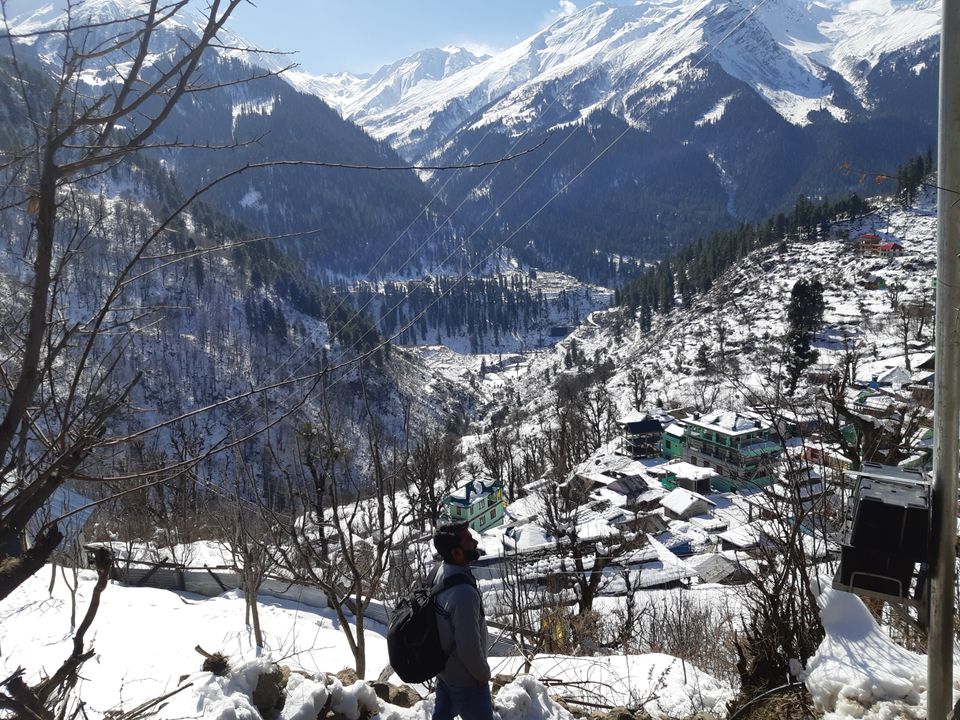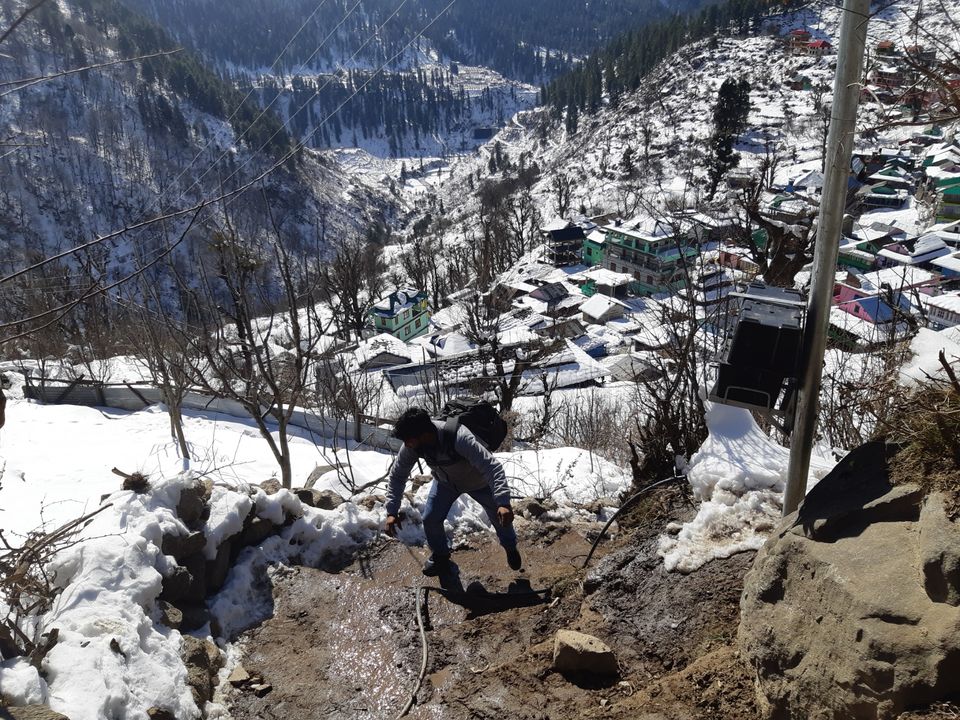 This place proves "The way is more beautiful than destination" but none the less Tosh is really beautiful place, which you may can look in the images.
And our hotel which we booked in huŕry last day was at the top, till where we could look.
After crawling severals steps, rocks, our finished energy to walk we reached our hotel from where panorama was jaw dropping and ten times worth all the hard walk we did.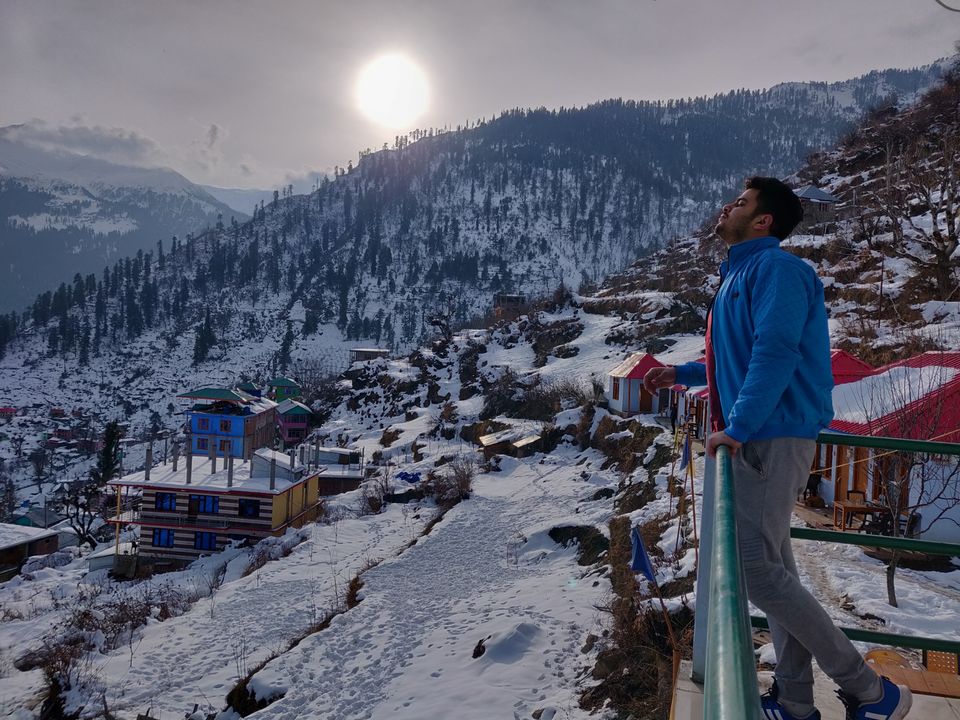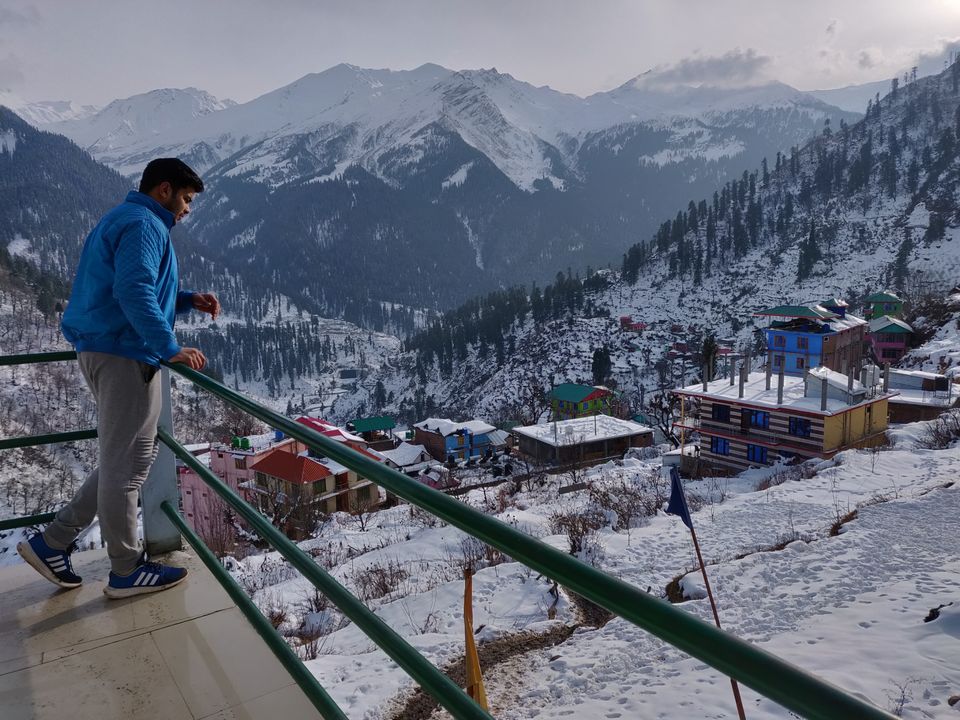 After clicking hundreds of photos there we ordered food and rested for a while.
Sceneic from there was not less than wallpaper or movie scenes that we wish to visit.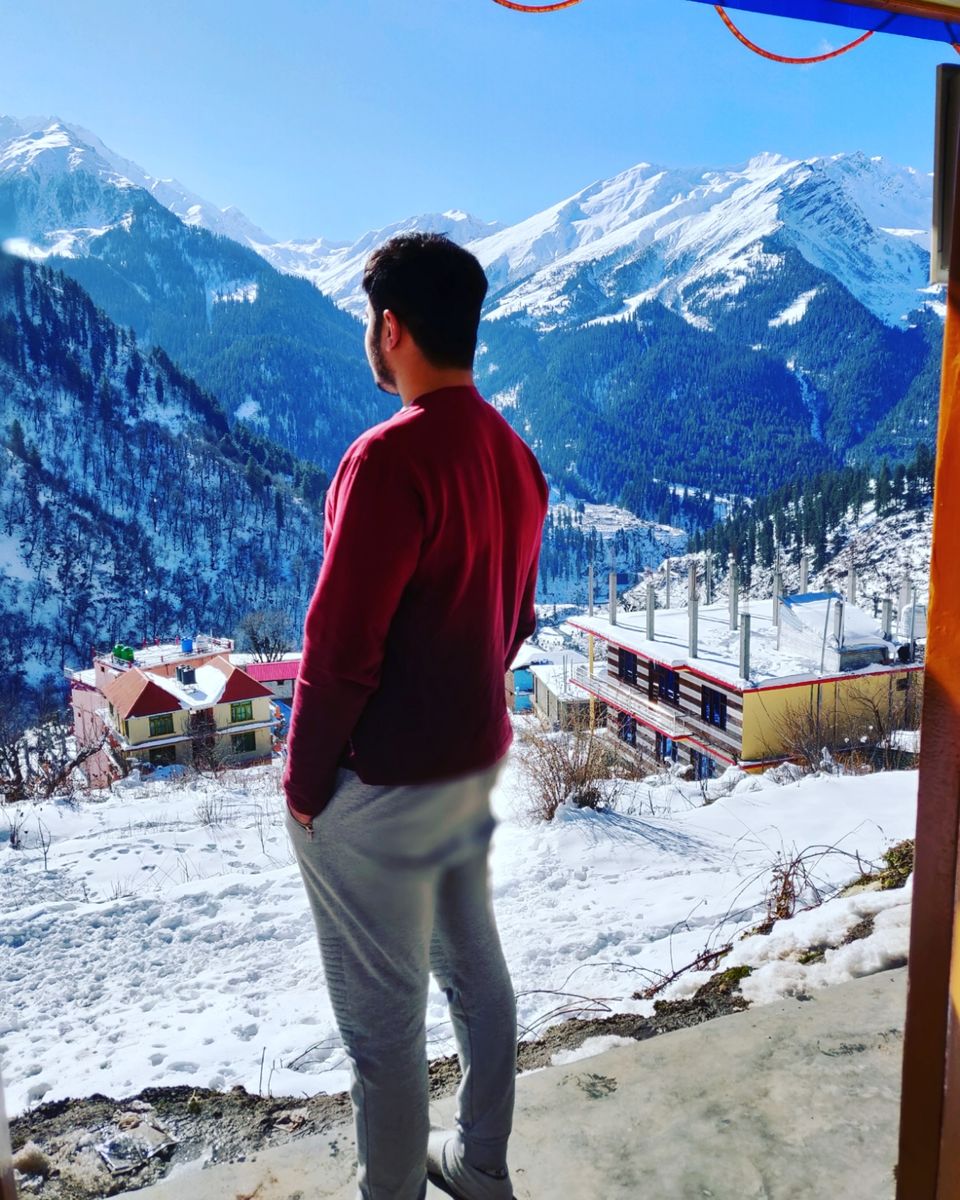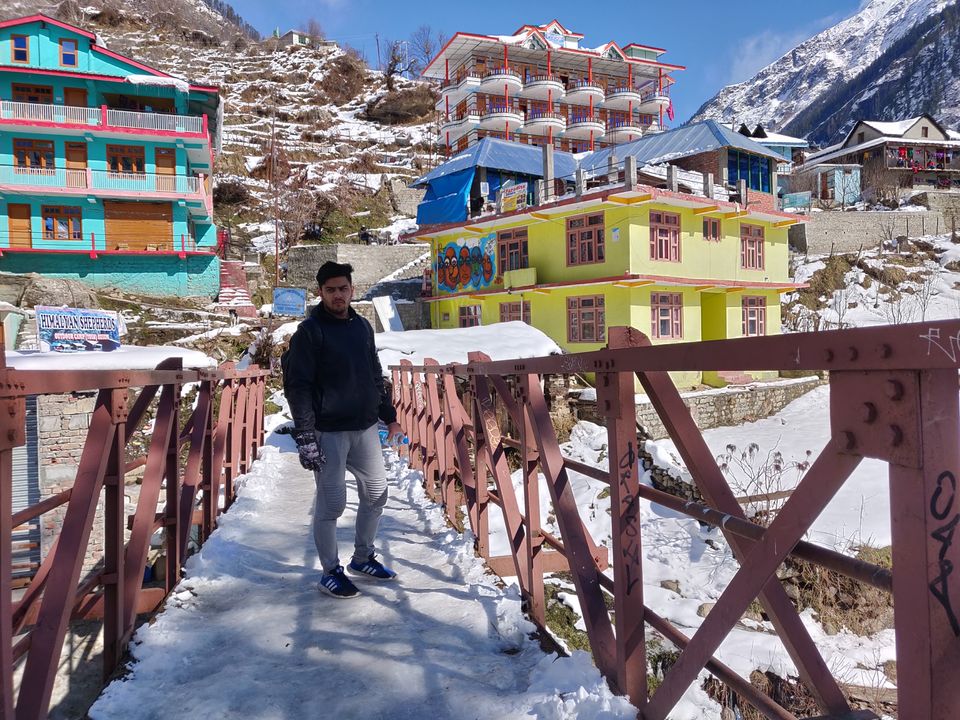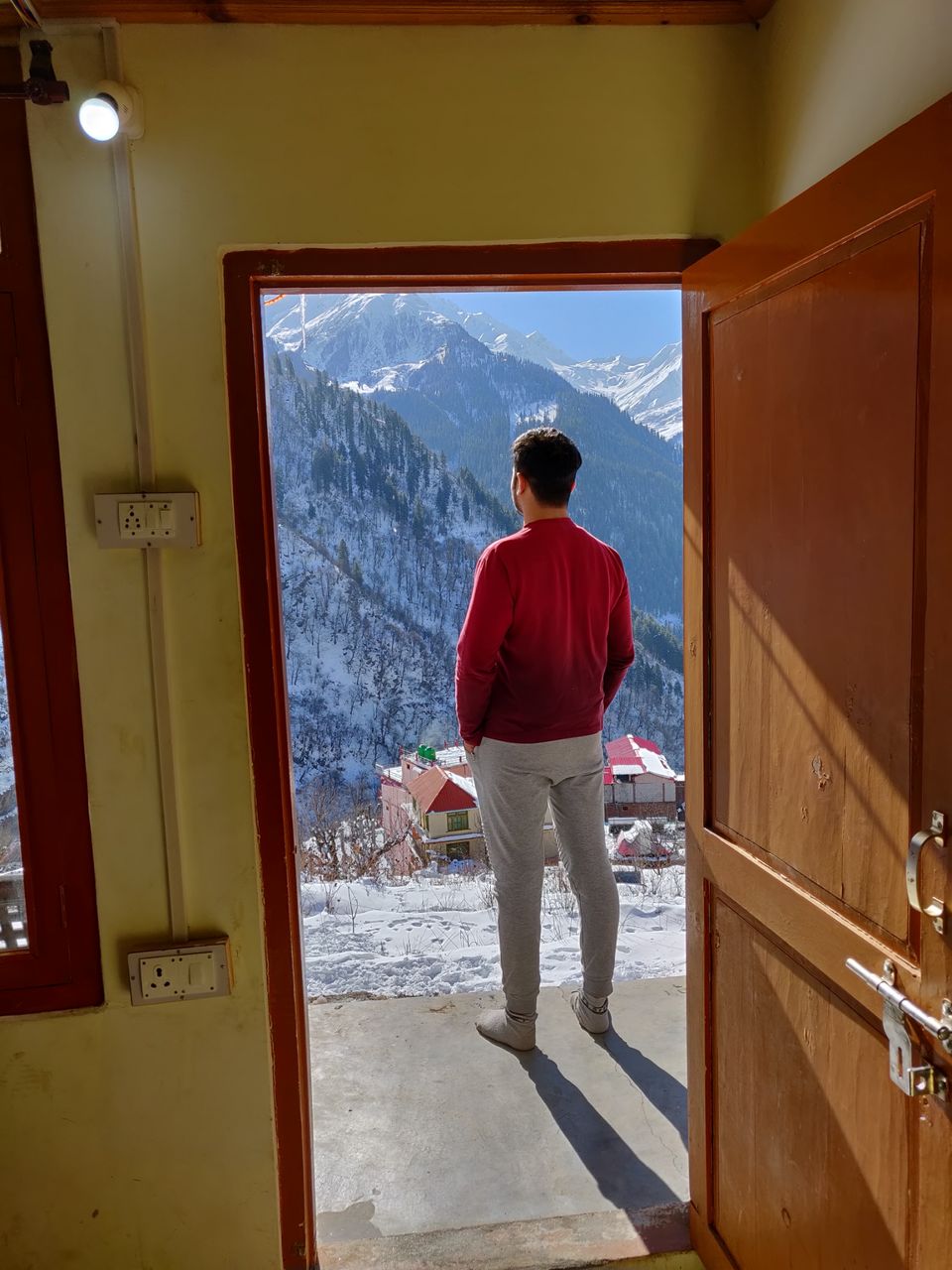 At evening we went to Pink Flyod Cafe for food and to explore the area.
Temperature was there negative in the afternoon and in the night even bucket of water and floor of whole bathroom had layer of ice freezed on them.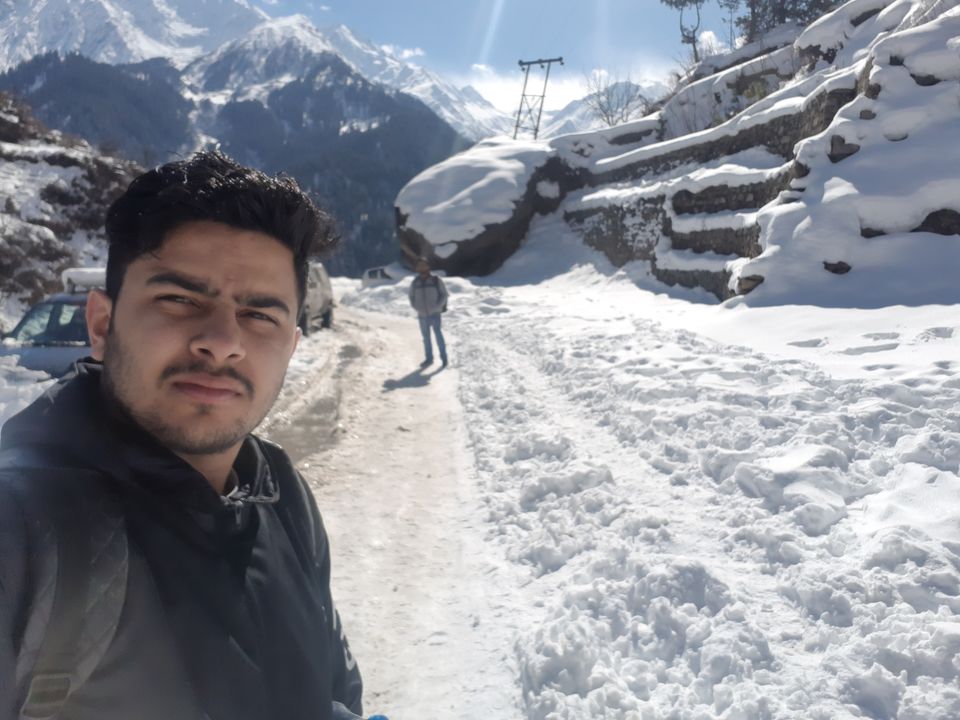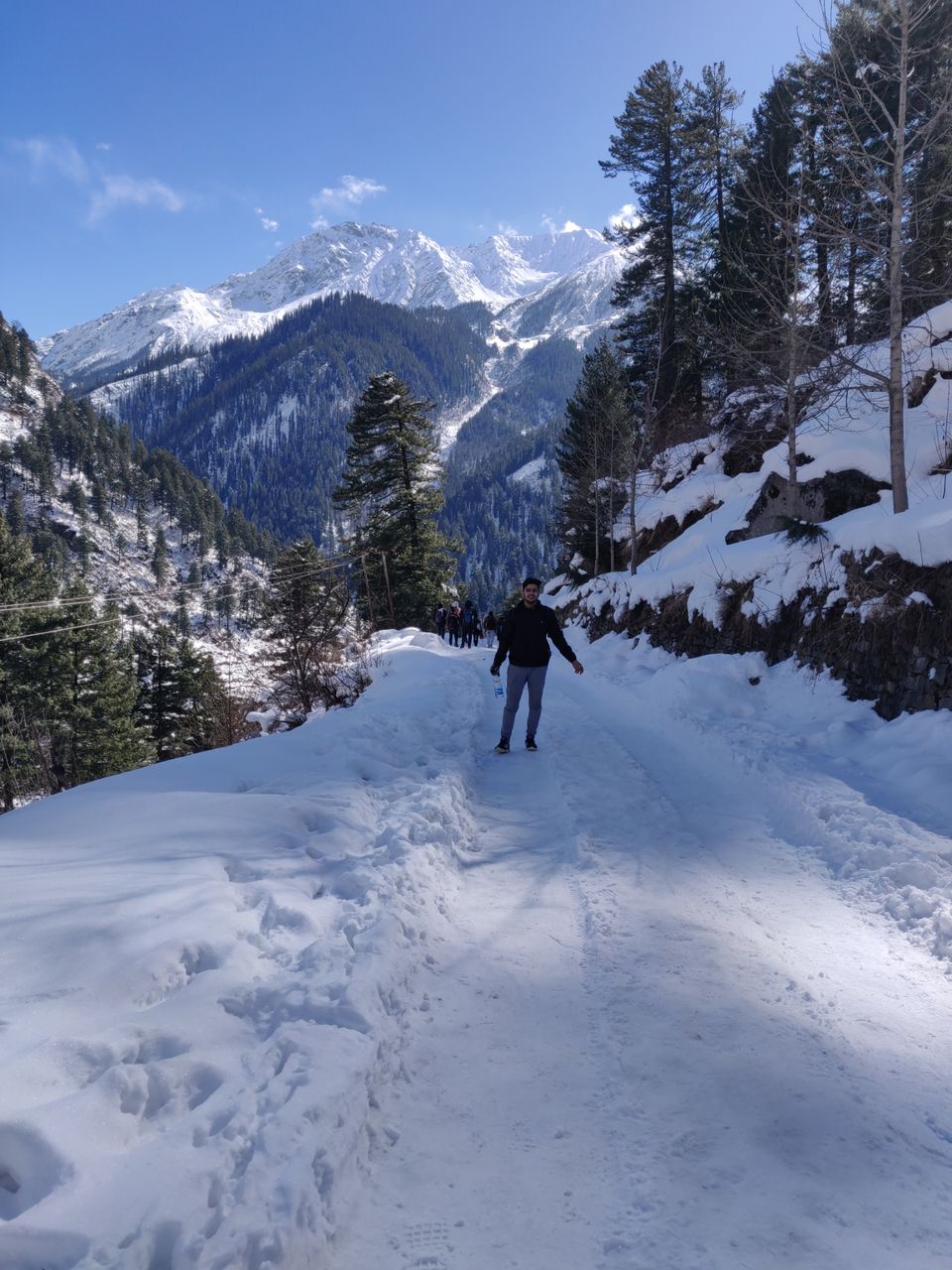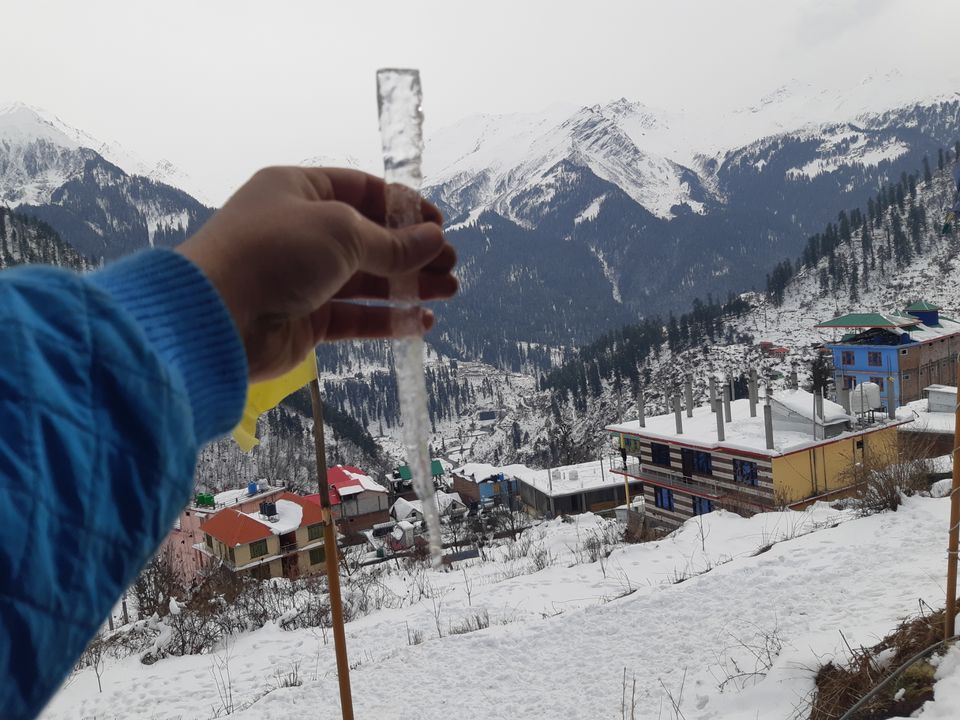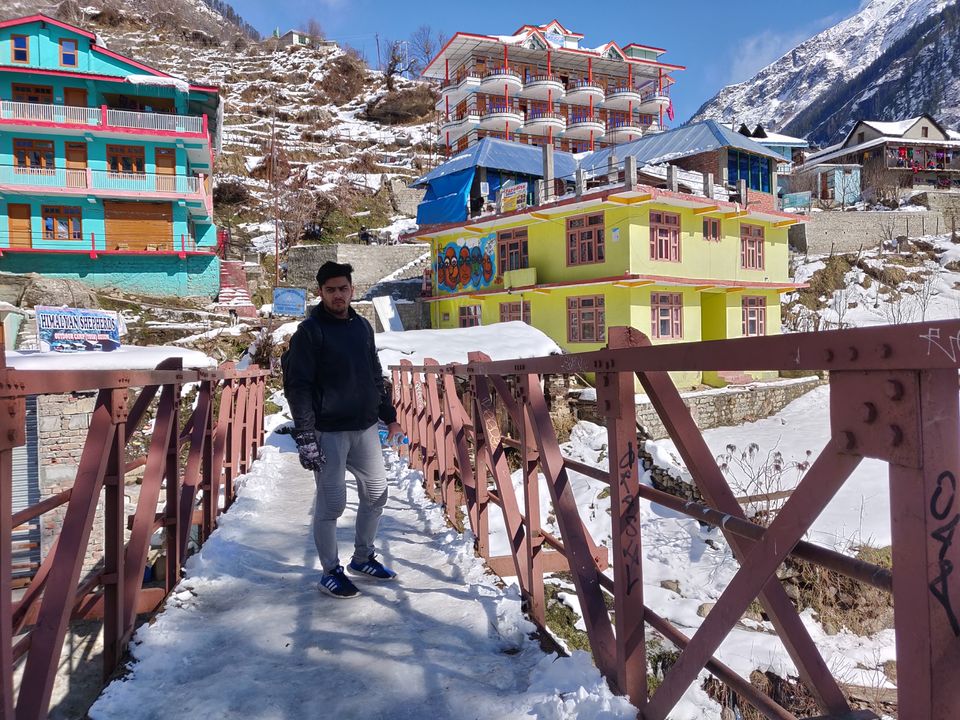 Next day we started to way back to Delhi and coming down the hill was easy compared last day and had enough time to have fun in snow as bus was of late evening and was in availablity but was available again from bhuntar only.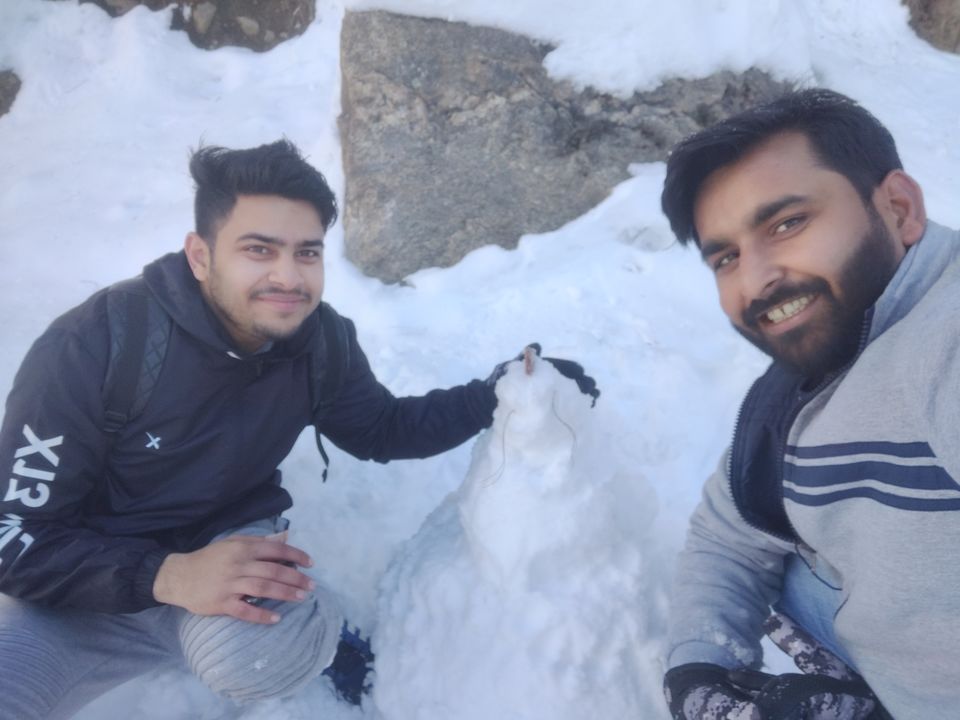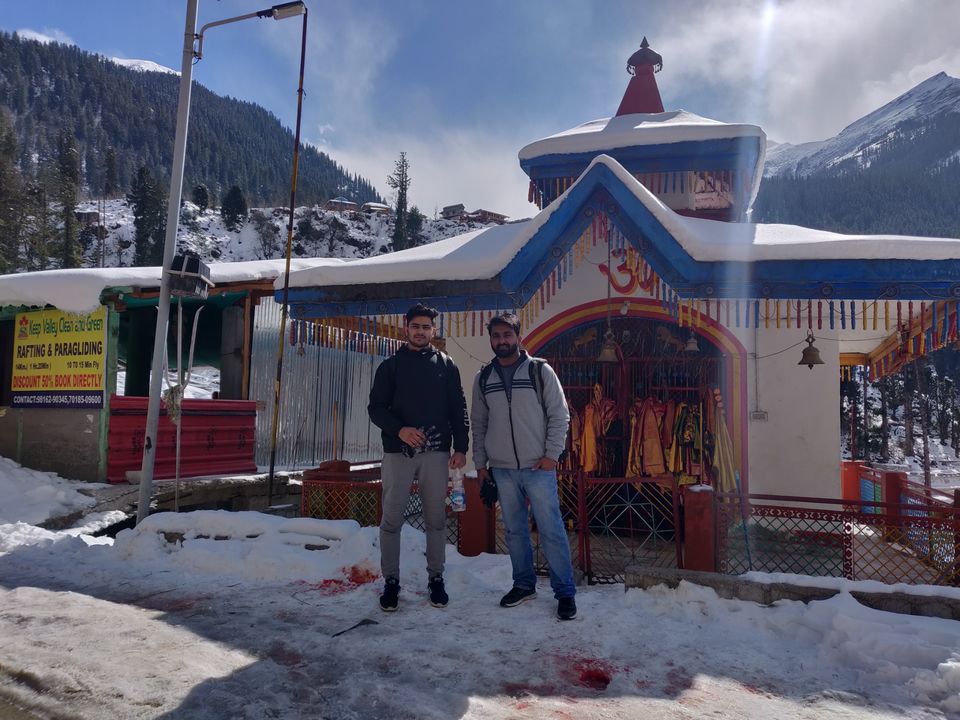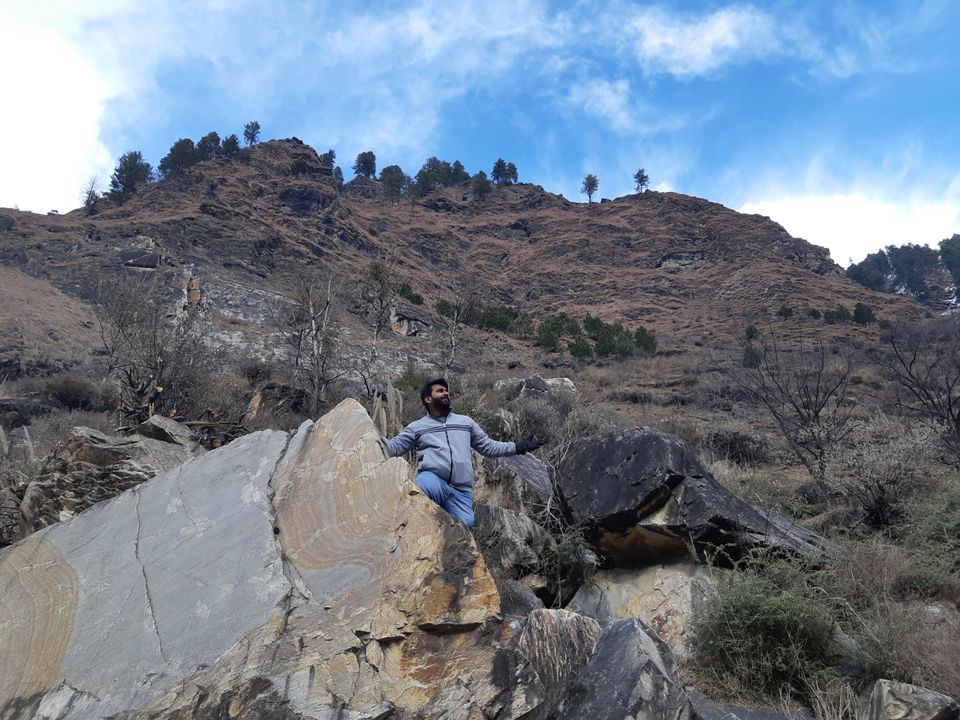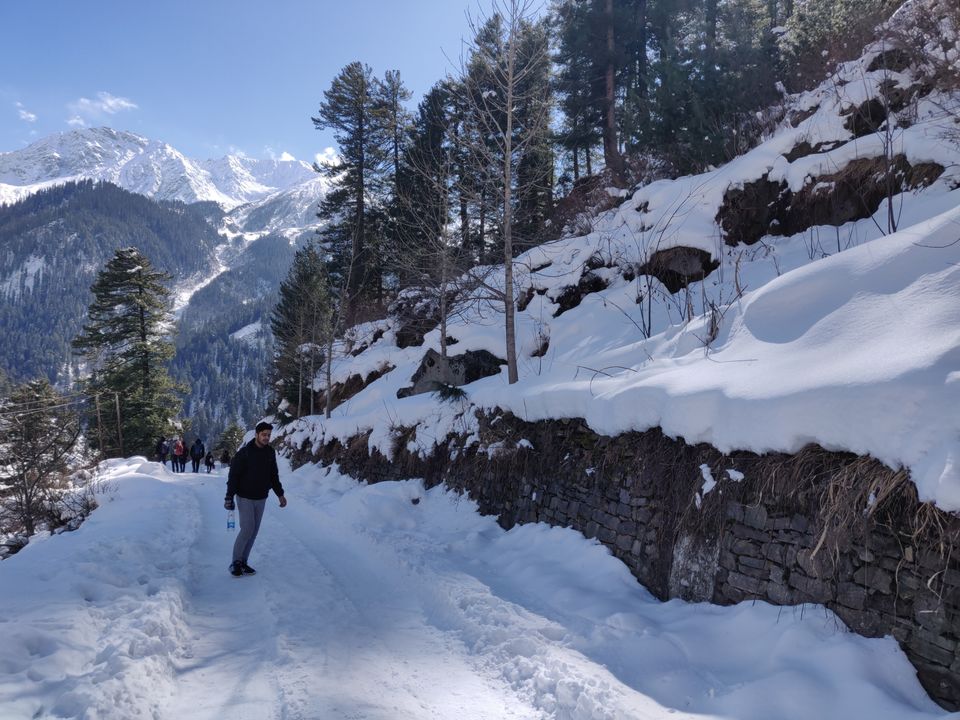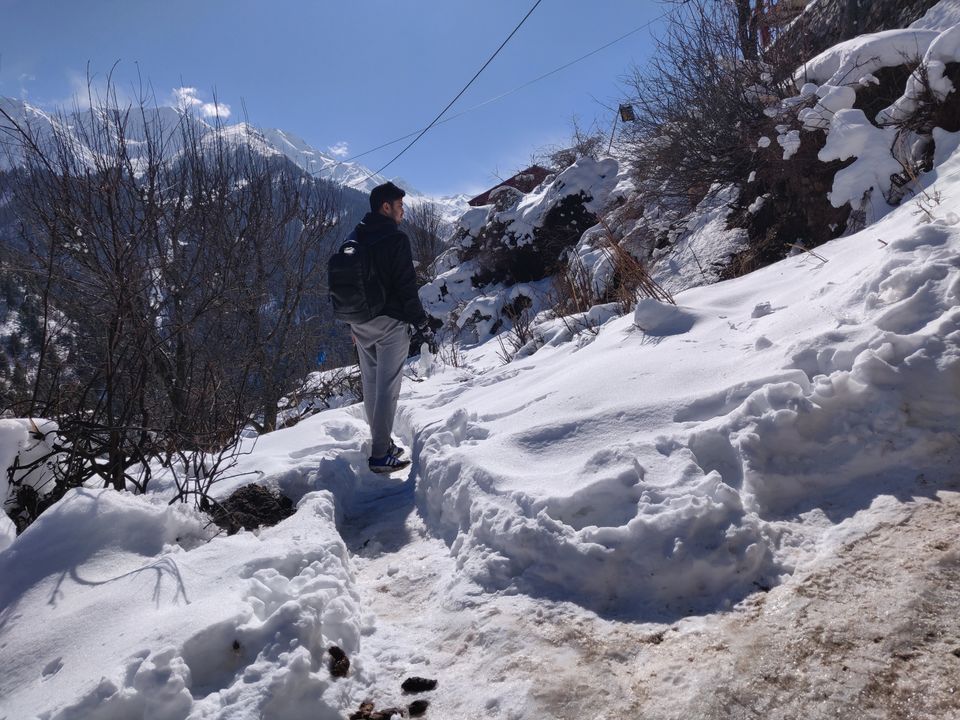 P.S. None of us is smoker but still we enjoyed Kasol & Tosh. It is true, for smokers kasol is must visit.