Have you been getting some never-seen-before allergies? Like random pimples popping up or lung infections? And is everyone falling sick at your home blaming it on the "season change"?
Well, leave the season alone.
Delhi pollution levels have sky rocketed this month when farms in Punjab and Harayana illegally started burning paddy stubble in their fields.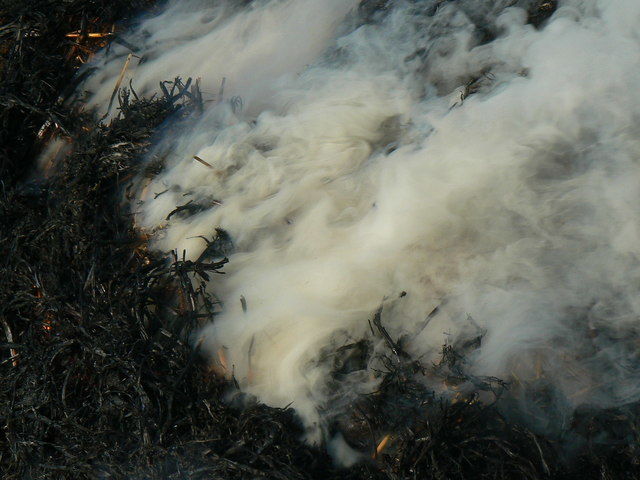 Country's capital is already crowned as the WORLD'S MOST POLLUTED CITY, but this winter it's suffering one of the WORST smog attacks ever. Since Tuesday last week air quality has dropped down to lethal (really) levels which is not just causing an irrevocable threat to human life but also turning daily life a rendezvous with death.
I am not exaggerating, not a sentence here is hypothetical, it's happening RIGHT NOW. When you will step out of your office/home today, you will breathing in an air so toxic that it's causing a health crises.
The Guardian states,
The rapid development of the country in recent years means India has the dubious honor of having 13 of the world's 20 most polluted cities. The WHO found that Delhi had an average of 153 micrograms of the smallest particles, known as PM2.5s, per cubic metre in its air. The international "safe" level for these particles is 6 micrograms per cubic metre.
The permanent lung damage has already made it's way to 4.4 million children and is spreading like wildfire.
On top of this there is the current smoke epidemic.
State authorities have released mandates to  stop the burning to paddy straw, but farmers continue so. No only does this adversely affects soil health but also ruins everything around. Farmers were also provided with farm implements that are alternatives to burning. But the same old story of the corrupted abyss where amenities, money and subsidies get lost, is the case here as well. Farmers claim they have not been given any such arrangements.
Credits: Jean
Where sectarian violence and religious conflicts have become an everyday, real damage to human health is lurking in dark corners. The society has become inconsolably sensitive towards issues of caste and religion but the direct damage on their bodies is still not a matter of mainstream concern. An issue of beef eating will mark a month long protest but we still seem unmoved by the fact that this country has turned blind towards the quality of air it's people breathe.
Delhi government is now FINALLY cracking up Punjab and Harayana to take pollution seriously, and as that marks inception of a lonnggg process, we sit here breathing poison.