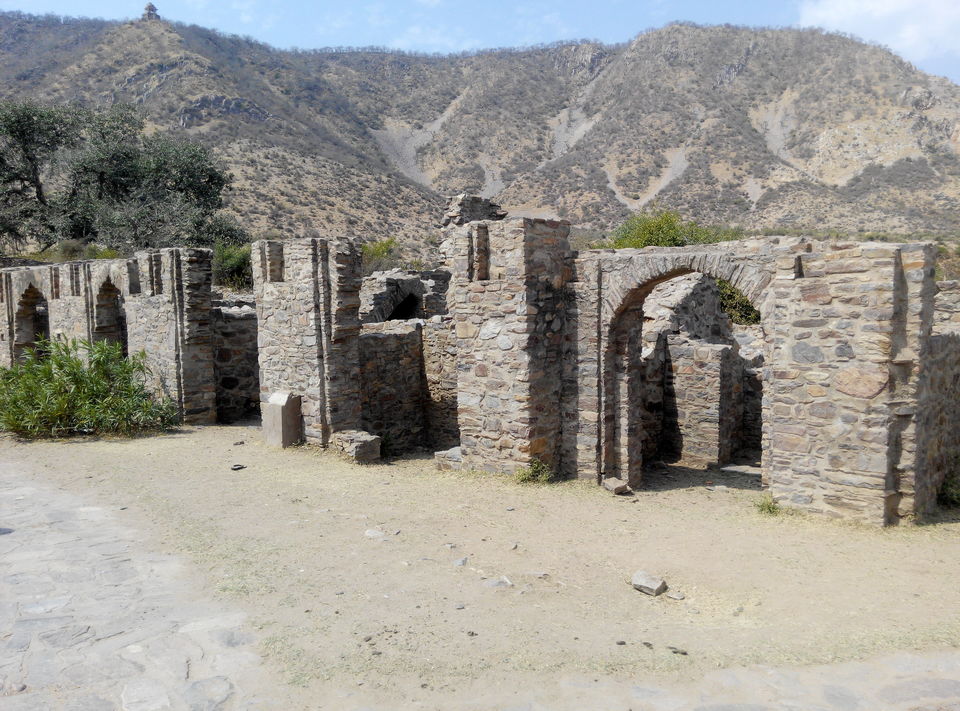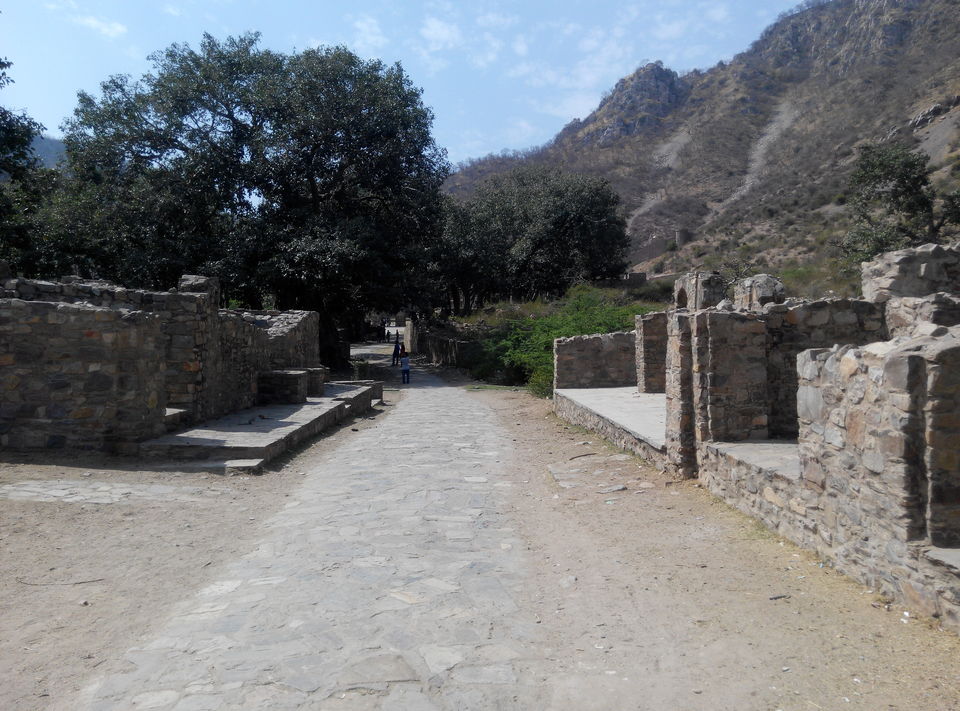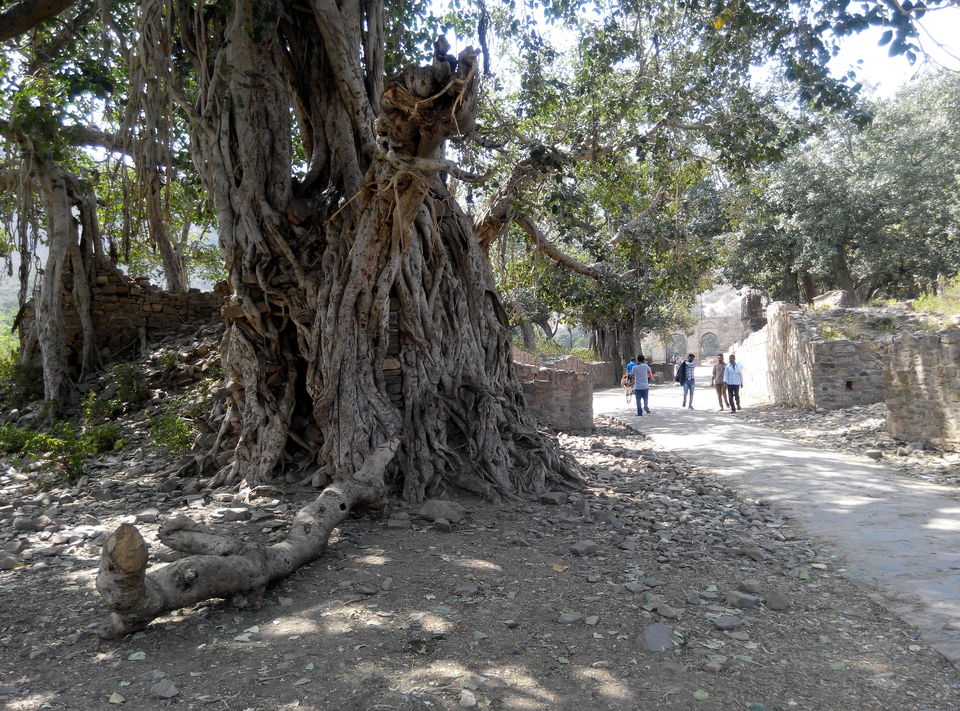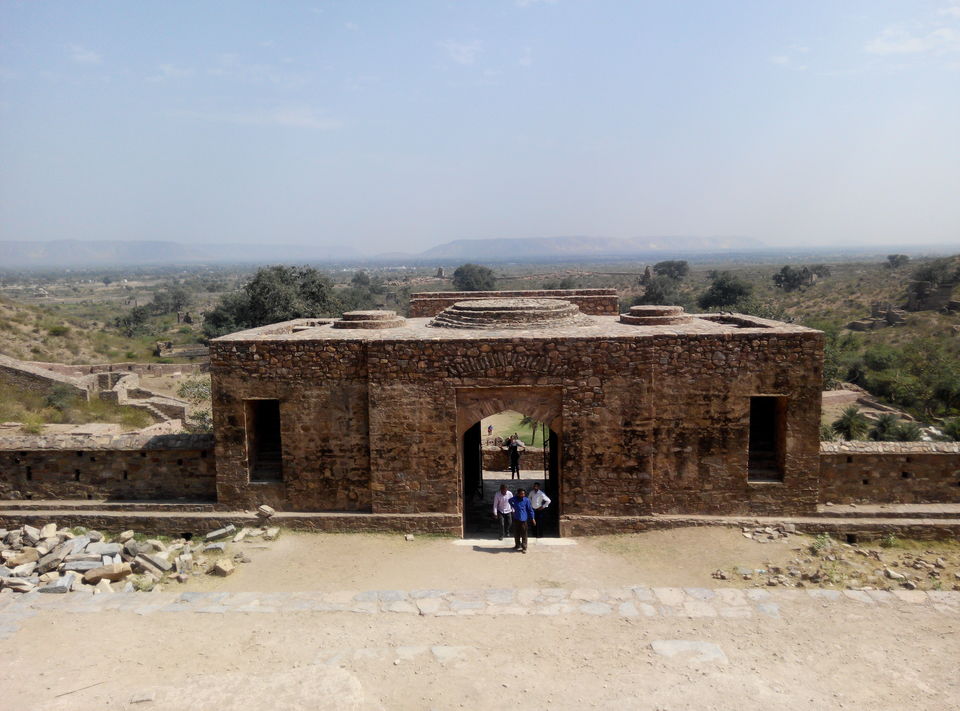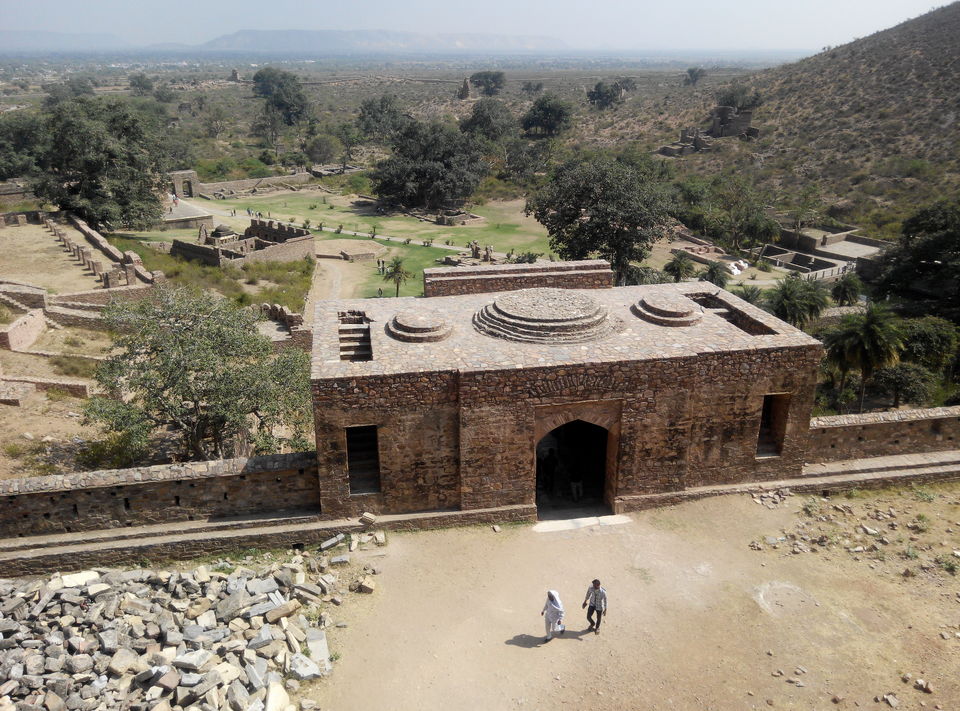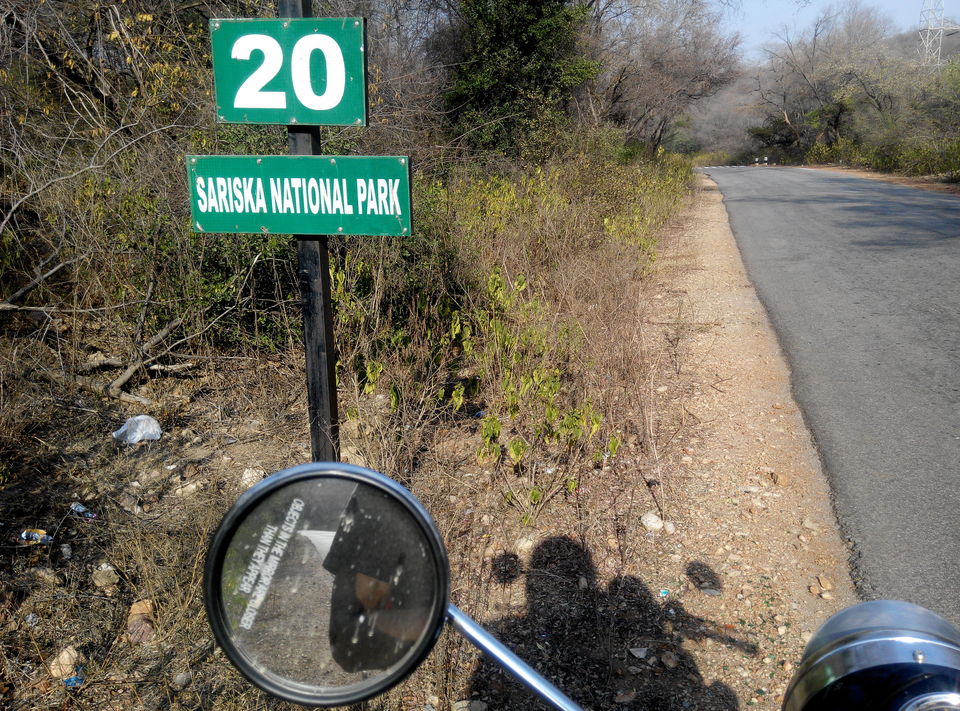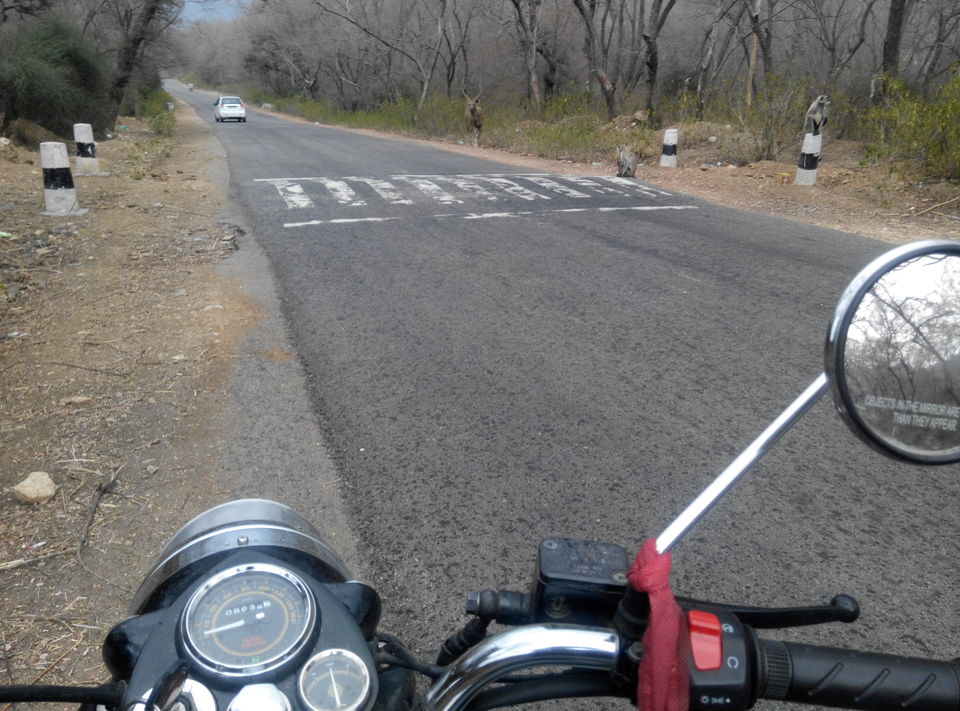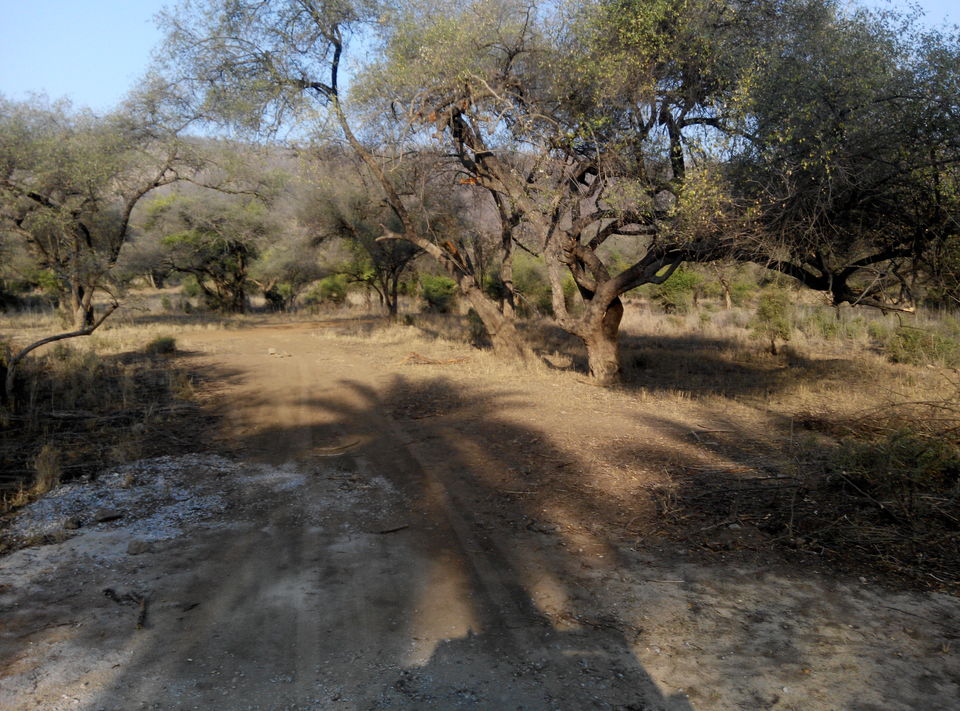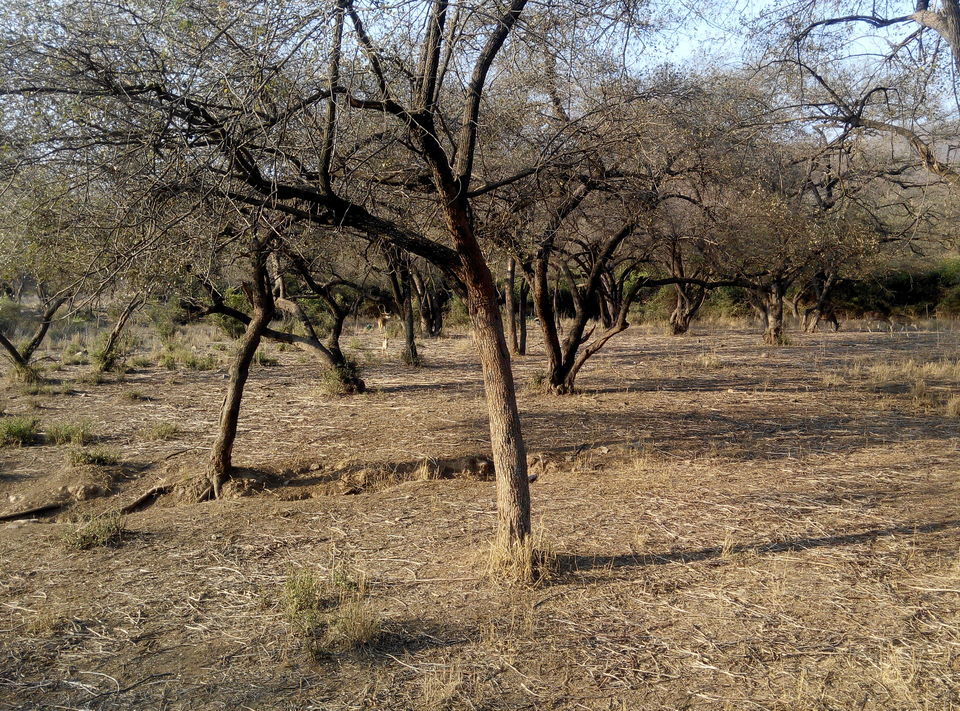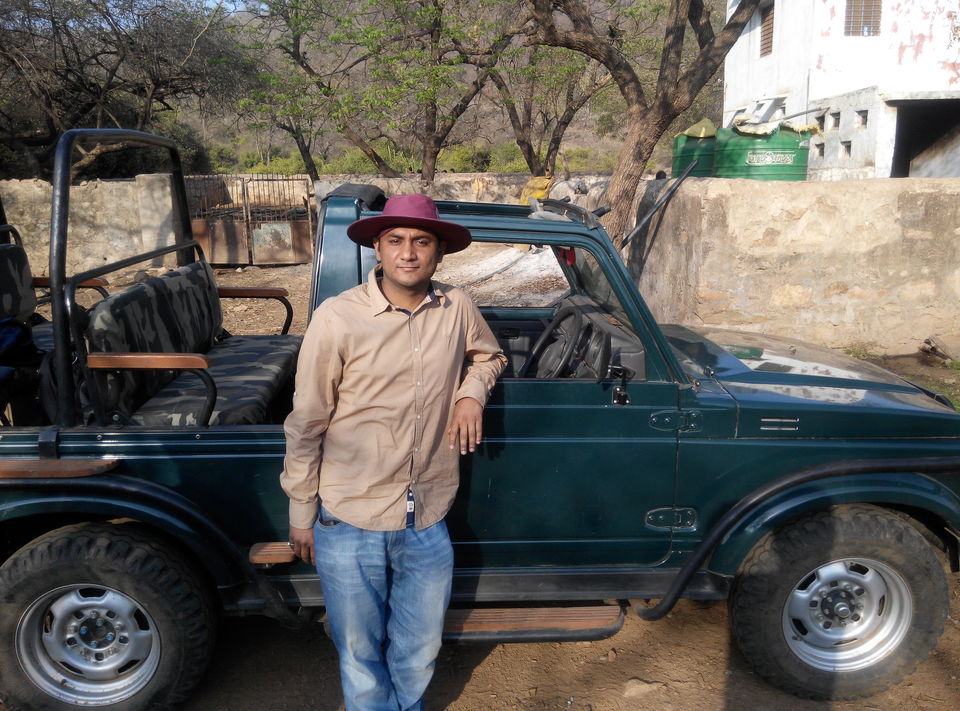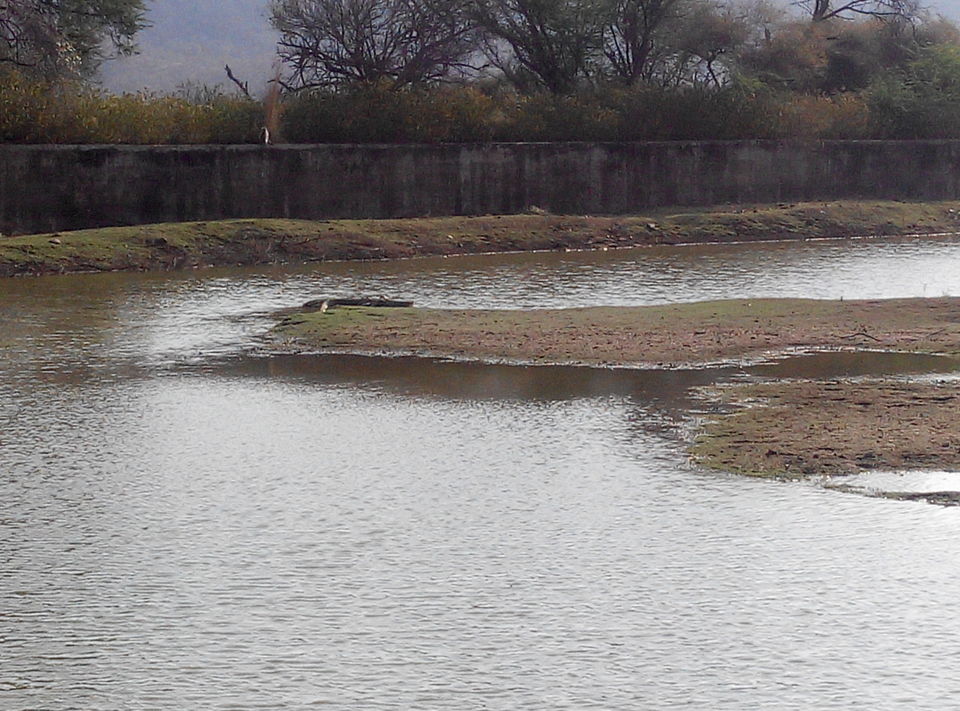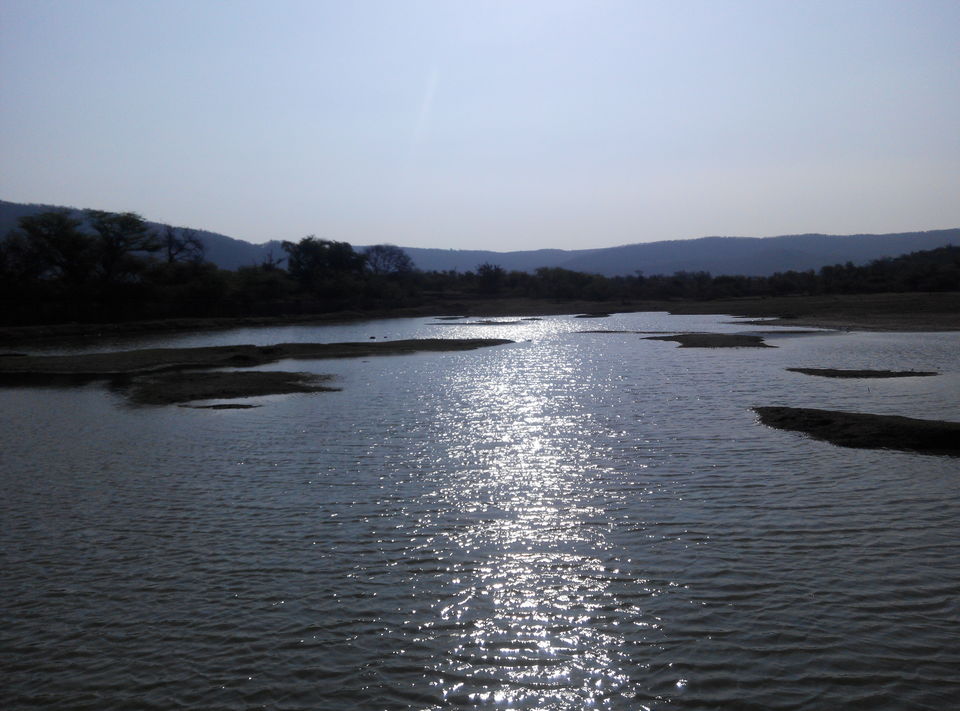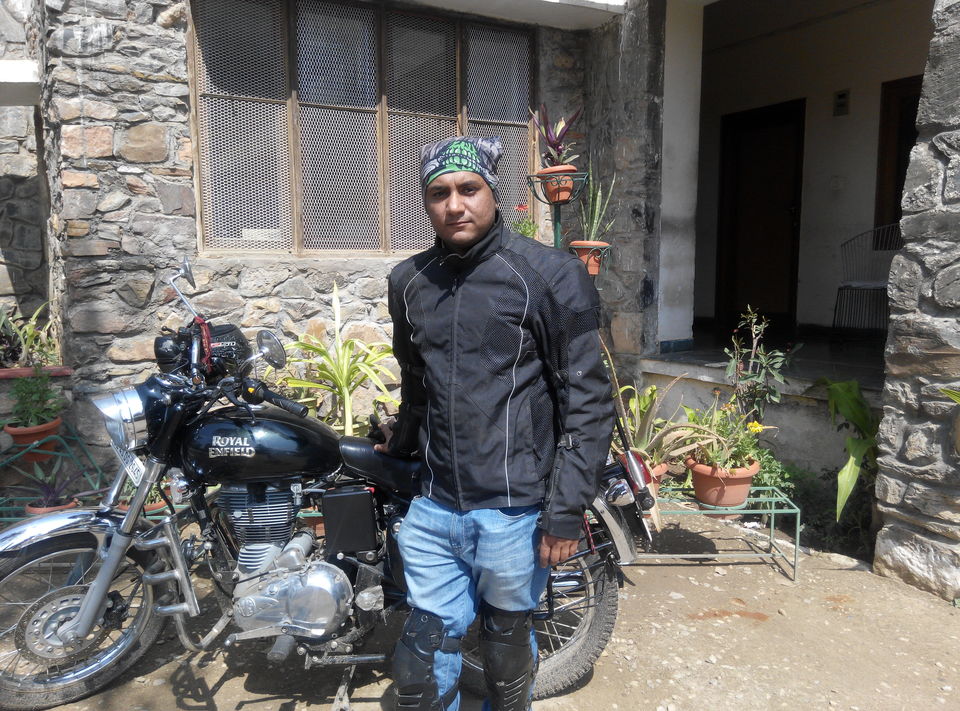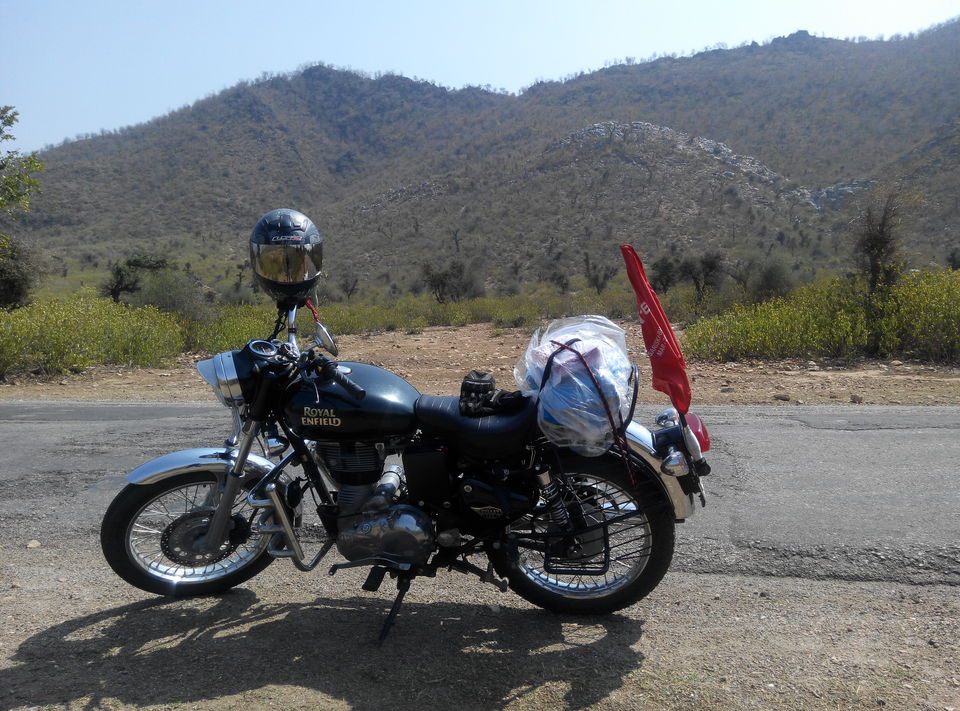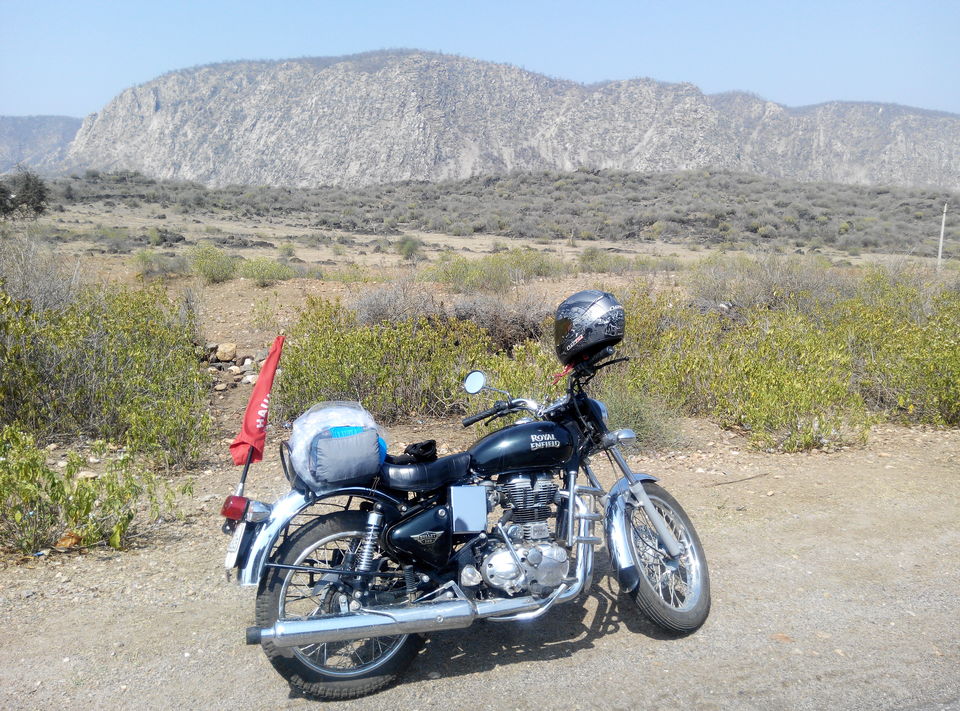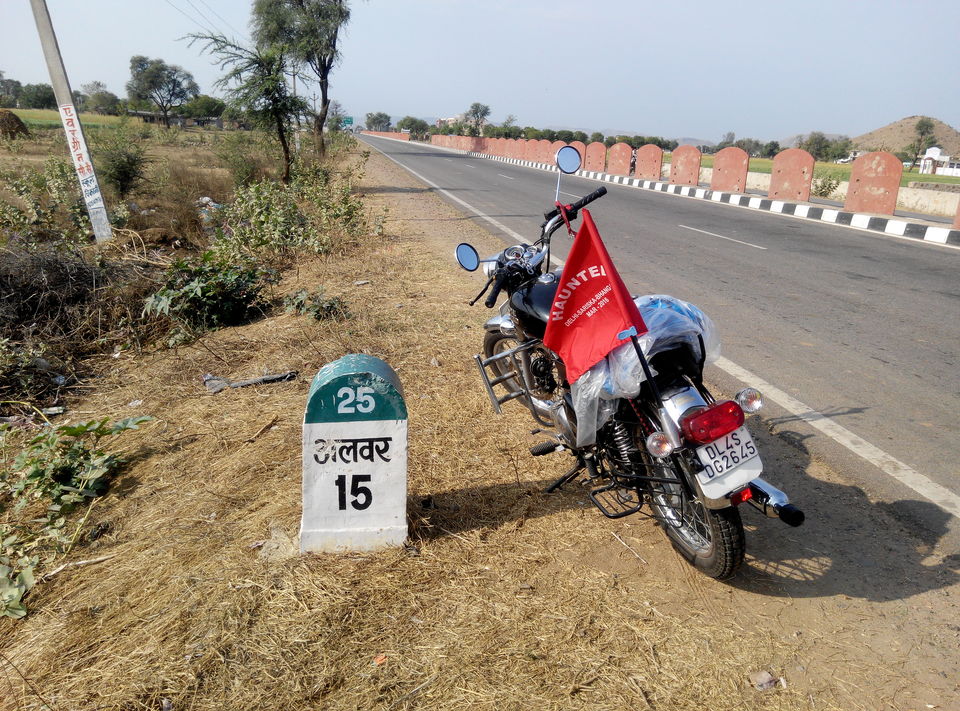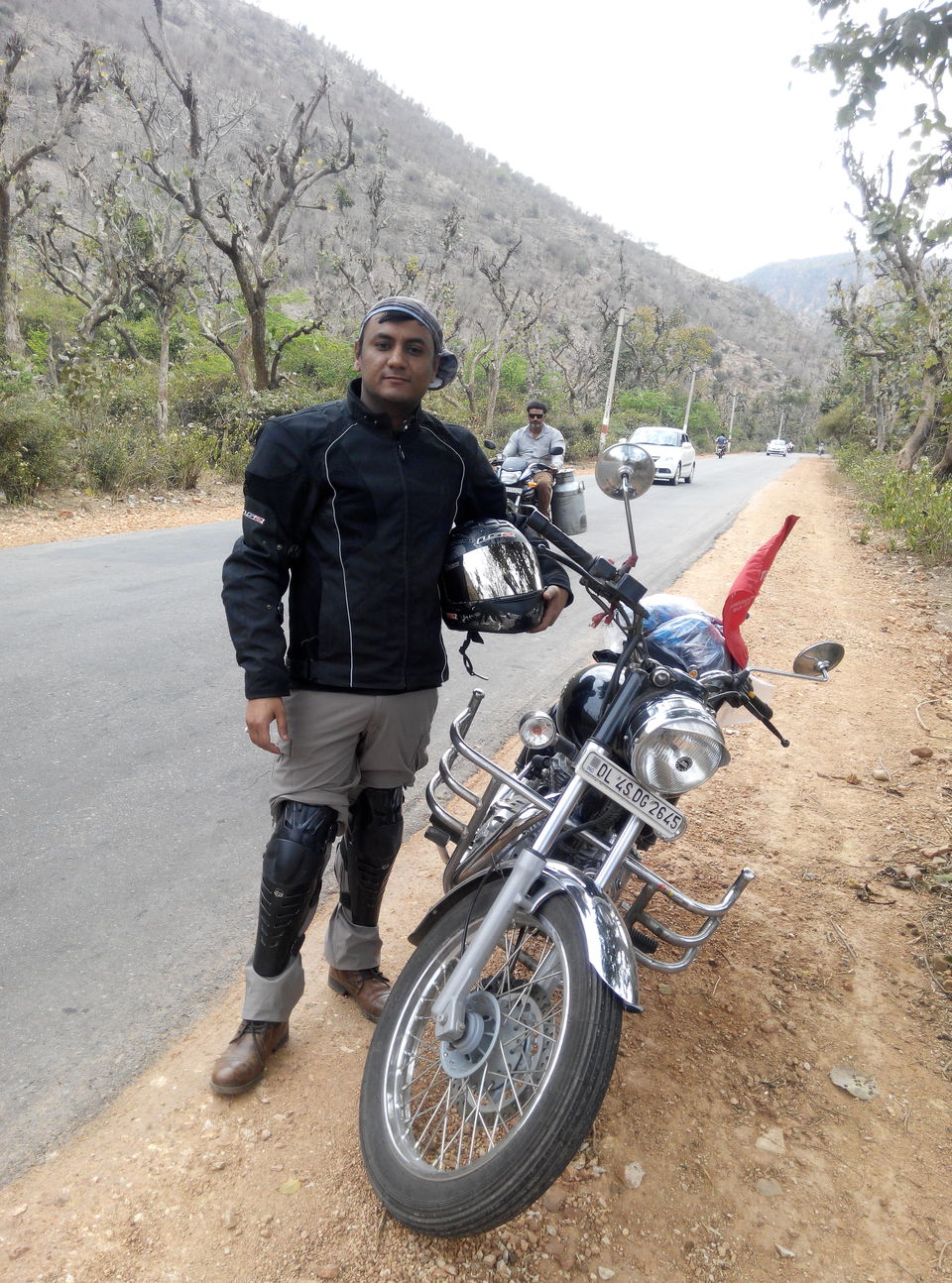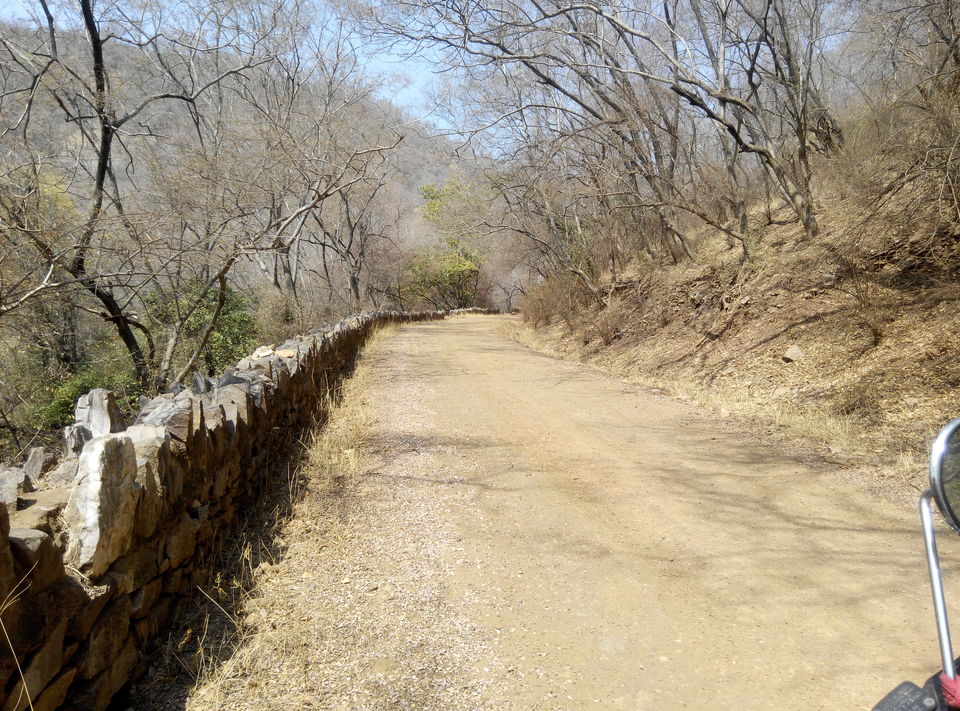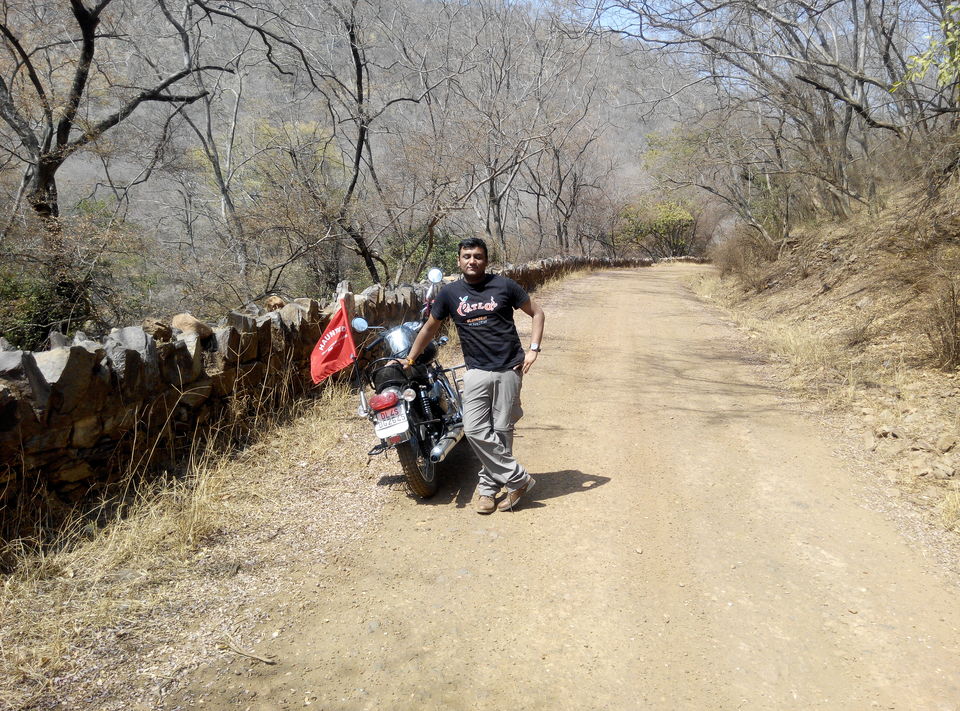 So..it all started by a thought of travelling solo on my bike. I have done a few solo trips ,but that were on public transport either in a state bus or Indian railways to reach my destination. To travel solo in my motor bike was always on my mind,but something ,although i didn't know what was that something..that was stopping me to do that. Maybe it was fear, fear what if my bike gets a flat tire, what if clutch wire got plucked and ultimate fear of my parents how i will convince them to do solo bike trip. Thank god my father always stood besides me, he himself like to explore new places.so when i discussed at home he was ready but my mom and grandma started shouting. Somehow i manage to convince them with the help of my father.. So now it was the time to decide place and date when to start. To have my first solo bike trip i myself wished to find a place that not too far from my home town..My search ended me to have a trip to sariska wild life sanctuary that is 250 kms from New Delhi(my home town). While searching the blogs of different travelers I came to know about proximity of Bhangarh Fort near to sariska.. I had heard about this as a haunted place,but didnt knew that was near to sariska. So i decided to travel from New Delhi to Sariska to Bhangarh.
I fixed 05.03.2016 and 06.03.2016 for my trip as that was  a weekend and i dint had to take leave from office. The only preparation i did was to get my fuel tank filled, air pressure checked and prepared a customize flag mentioning :
" HAUNTED
DELHI-SARISKA-BHANGARH"
MAR- 2016"
and get it fixed on my bike flag post.
So a day before journey i went to bed early so that i can start early morning next day. My alarm woke me up at 0400 on 05-03-2016. I jumped from my bed , and was ready by 0500. My mom prepared toasts and milk , thanks to her as she also got up that early..i finished my toast and milk and put on my riding gears, fix my bag on the pillion seat ..I was ready to kick my bike but it started raining..at first i thought now my mom will not allow me to leave..but rainy showers ended in another 15 minutes and finally i left my home by 0600 hours. It was great weather ..little chillness in the morning and still dark.. i followed the route from Tilak Nagar to NH-8 via palam. Within 15-20 minutes i was on NH-8...I keep on riding at a speed of 70 and was cruising to cross gurgaon.  Because of less traffic in morning soon i crossed gurgaon, manesar and reached dharuhera.. Stopped my bike asked some local guy about how to reach alwar..he said take a left turn...and a couple of turns to reach on Alwar-Delhi Megha Highway..and soon i was on State Highway-25 that linked me to alwar via tijara...As i was crossing bhiwadi i witnessed some of the newly constructed apartments of which i had just heard from real estate agents till now...The highway was so smooth that my bike was rolling comfortably without any jumps...Soon my stomach signalled me to stop..I stopped at Tijara around 0900 hours at a dhaba named Old rao dhabha...quickly ordered one pya parantha and Milk tea...Soon a guy served my order ..parantha was with green chutney and achaar..Parantha was really spicy and was getting a touch of rajasthan.. After my break fast again i was on road...driving smoothly until i seen a mark mentioning alwar 15 kms i stopped my bike had clicked a pic of my bike...again started riding and soon reached alwar..after asking few locals i by-passed alwar city and was on NH-248A.(alwar-jaipur road)...A sign board mentioned sariska 36 Kms.. I smiled as i was about to reach my destination...And the road was so awesome soon the landscape and road changed ..it was a single two way road that connects to sariska...there were small mountain (aravalli range) along.. The road was in good condition with less traffic......Got down at few places on the road to capture the scenic site along the road......As i passed many small villages and finally reached at the Ticket counter of sariska national resreve...It was 1100 hours and i my speedometer recorded just 250 Kms...I knew that there are two safaris in a day one at 0600 hours and another at 1500 hours.. I zeroed on to do safari the next day in morning ..so i left the counter at entered my Hotel. It was Tiger den and it was very close to Entry Gate of sariska national reserve.
I parked my bike and entered the reception since it was 1115 hours and i was early than the check in time i requested receptionist to keep my luggage as I planned to go ahead to see bhangarh and come back and end my days ride. But since there were less rush he said Sir u can check in and  get freshen up before leaving bhangarh as it is 50 Kms from here. I entered my room removed my safety jacket as it was really warm, got some water splashed on my face and left the room. I enquired about the way to reach bhangarh from the receptionist. He mentioned since today is Saturday you can reach bhangarh in two ways..one way is via thanaghazi---ajabgarh and bhangarh... Other route is to cross sariska reserve and reach tehla..and then bhangarh...On tuestays and saturdays the authorities allows to take ones own vehicle inside reserve to visit a temple name pandu pole temple.So the second route excited me as that means i will be driving inside reserve.I decided to go by this route and return by ajabgarh--thanaghazi route ,I thought this way i can explore both routes ..The next moment i was at sarika reserve gate took a ticket for just Rs 30 and asked a person about bhangarh route from tehla. He told me the route and asked me to give lift to his brother as he lives in a village on the wy to bhangarh and he can tell me the correct road. At first i refused ,and just made a call at home to tell my whereabouts, after putting the call i reached my bike was to kick start when he asked again..My mind was saying No but some how my heart said yes..so the next moment he was on my pillion seat. As i entered the reserve the rich flaura of the park made my mind freshen up i started interacting with the guy and was riding slowly as the road was rocky. he explained how the villagers sometimes witness tiger on this road. I was excited that i might get the chance to see the Big Cat..but what will happen if it actualy happened how i will stop my bike or it will grab me..Anyways i didnt encountered any...Then we stopped at some places and the guy clicked pics for me. Who says Solo Travelers cant get ckecked of their own except selfie. That guy told me he is a student of BA. As soon we reach Tehla Gate after around 20 kms of drive I realized this guy as genuine and asked him to accompany me and show me bhangarh. He agreed and we were now driving out of tehla gate and followed state highway number 29A towards Bhangarh. The guy told me that there is a temple called Narayani devi Temple on the way. He told me that this is a temple build as the Narayani Mata is the site of the first Sati (immolation by fire) in Northern India before rani sati and he was right as i googled and found this" The legend states that following the death of her husband from a snakebite mid way to alwar when she was going first time to her husband house after marriage, Narayani was stricken by grief and knelt in prayer beside his unlit funeral pyre. Such was her devotion to Lord Shiva and so fervent her wish to join her dead husband, that Shiva sent his holy fire to consume them both. Marking the site is a holy spring - an unusual source of water in a semi-desert land - that acts as a draw to colourfully dressed pilgrims offering their puja to Narayani Mata's main Shiva temple". So This guy was a real guide we stopped at the temple for a while seen the holy spring and continued to bhangarh. It was around 1330 and we reached bhangarh. Parking person took Rs 5,we parked bike and entered the Bhangarh Fort. While entering the Haunted for I was thinking what strange experience i will get .. The fort is situated at the foot hills of the hills..The Entrance has a ruined market place. Lot of langoors and strange trees are the only thing that makes u think of something strange in this fort in a day time. ASI board says no entry after sunset and before sunrise. There was few temples inside the fort That made me to rethink why its listed as Haunted place. As you see the fort u can witness the ruined fort, walls and roofs of the fort lying on the first floor. It was a seven storey floor, but most of the floors got ruined. Overall the Fort had some green landscape and stand alone from the nearby villages. I spended couple of hour and came oy. Now my stomach signalled me for lunch so me and the guy had some local food at place called gola ka pas near to the fort. I paid the bill but the guy offered to pay he said u are our guests. Who says we dnt get good person now days. Anyways I refused as he was a student and settled the bill. Kick started my bike , It was around 1600 hour now . As i had to followed another route State Hihway 55(ajabgarh--thanakhazi--sariska) i dropped the guy near his village(3 kms from the road). While dropping i was putting my hands in my wallet to offer tip for his accompany but he holded my hand and said u r our guest how can i take money from you. Believe me at that time, i realized that how sitting in our corporate office indulge in chats that now days all persons are bad.  That instant made me feel so happy and changed my thinking, That's how traveling teaches you a true lesson of life.
I continued on SH-55 and witnessed empty houses of villages.the road was very narrow and not in a good condition..some how i kept rolling and reached my hotel by 1715 hours. Parked my bike and was about to go in my room when a foreigner came to me and said nice bike..is it a british brand..I smiled and said now its an Indian brand "Eicher Motors" I told me i came all the way from delhi, He appreciated my spirits and took a click of me with my bike to show to his friends when he goes back to his home.
I quickly entered my room was feeling a bit tired , Got freshen , relaxed a bit. At around 1900 hours i left room for a walk inside hotel premise, Again i met the same foreigner and his wife we interacted about their travel plans,and soon the Hotel staff joined and told his experience of watching Tiger on few occasions at Hotel gate. That made us excited and, having a belief that we might be able to witness tiger the next morning when we will do safari we ended our talks. Soon the dinner was served and I finised my day at 2200 hours.
My alarm made me to jump out of my bed at 0500 hours and I was at ticket counter by 0600 hours. Counter was opened i enquired for safari since i was solo i managed to find a pool in jeep safari and entered the jungle in low light.. Our guide took us to the areas of ST-3(Sariska Tiger-3) as the ST-3 tigress was seen the last day, but we couldn't able to spot her. Then we explored areas of ST-7 & ST-11. But again no sign of tiger. Sariska now has 13 Nos of Tigers. But the jungle has a great flaura and fauna we seen sambhar, deers, bhore, crocodile and many small animals but not the big cat. But I found the reserve better than jim corbett. Around 1000 hour we came out of Park. It was a sad feeling of not witnessing the Tiger, But the experience and safari was too good. I had breakfast and checked out at 1200 hours.
I had a plan to drop at alwar to buy some kalakand(famous in this region) for home.But hotel staff told i can buy good kalakand just three kms from sariska on my way back and its of very good quality and pure. I kicked my bike and landed at a sweet shop around 3 kms from sariska reserve. Took some kalakand and was rolling back to my home.
It was a great experience of travelling solo and when i was rolling and passing new landscapes very good lines said by one of my colleague came to mind. i will end my experience sharing these lines:
"What do we leave behind when we cross each frontier? Each moment seems split in two; melancholy for what was left behind and the excitement of entering a new land"