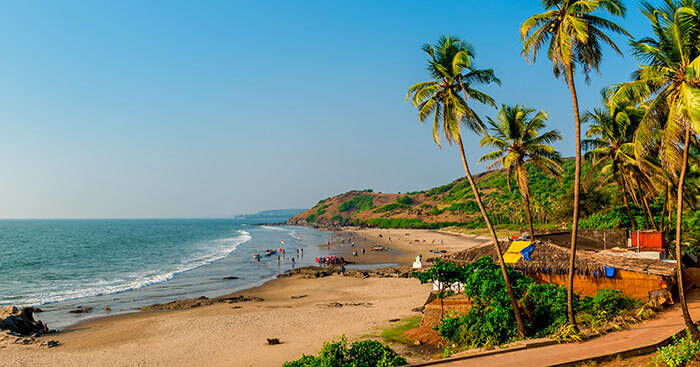 Goa is a coastal retreat with sights of glossy sand, azure water and pristine beaches with a sparkling sun in the backdrop. With surreal evenings, glamorous nightlife, exciting mornings and charming beaches; the magic of these places hypnotize every soul and make people fall for it. An imagination of this beauty is enough to plan a trip to the "Party Capital of India". It is a feeling that defines thrill in the most amazing way. The name "Goa" is just like the party fever which gets within you and stays for long leaving you with an inexpressible feeling. The place is admired for its rare natural beauty, exotic nightspot, and enchanting travel experiences.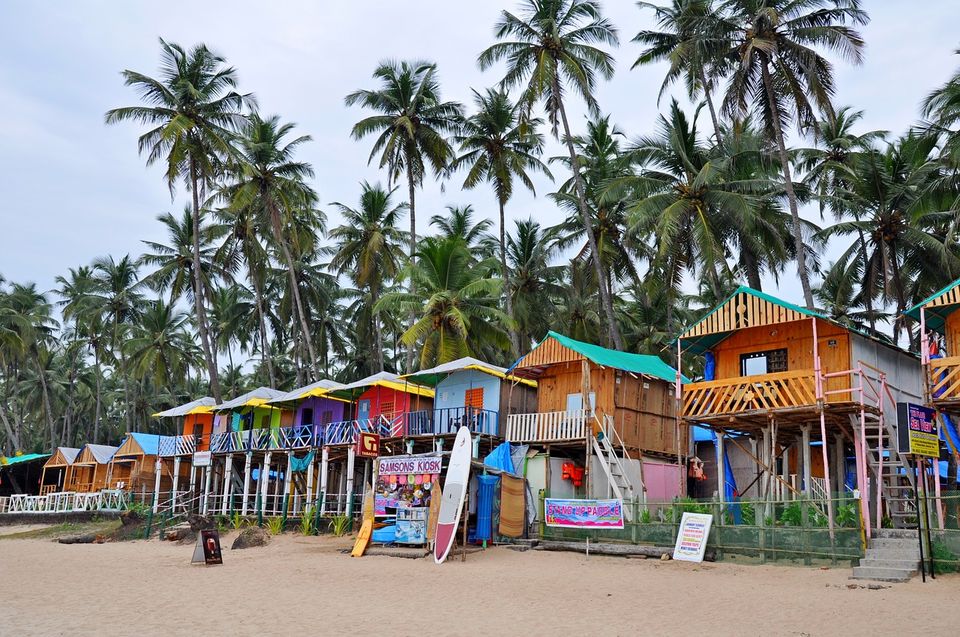 It is easy to plan a trip to Goa from all the major cities of India as the place is well-connected with airways and railways. Train journey in India is like creating the lifetime memory, especially, if a trip to Goa is planned. Leaving for Goa via train is an adventure right from boarding the train to reaching the beach destination. Train Journey is now treating the passengers with the facility to order food in train especially in the non-pantry car trains from which travelers can order their food online in train and get it delivered at their seat. Goa is connected with all the major Railway routes of India. A major youth population from Delhi and other states prefer to move to Goa for an everlasting tour and party experience. It's the first choice of youths to cherish their vacation in the sun-kissed beaches of Goa along with a DJ night and glasses of flavored wine. Party lovers are welcomed here with great enthusiasm.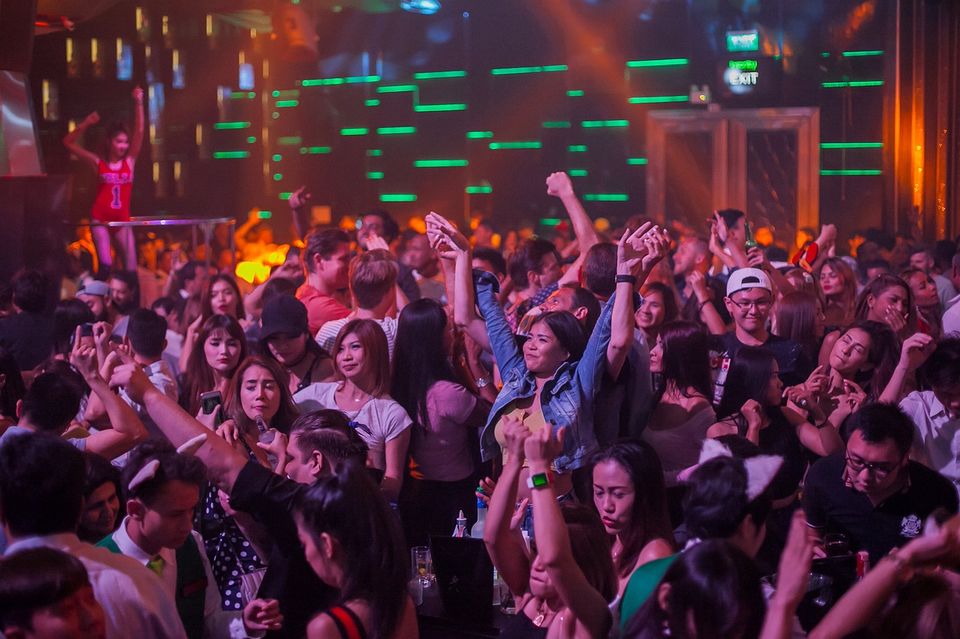 Major Trains from Delhi to Goa
Travelling from Delhi to Goa is easy because of the efficient railway connectivity. There're numerous trains that run between Delhi to Goa on a weekly basis. The count shoots up to 11. Some of the major trains between these two cities are:
Trivandrum Rajdhani
Goa Express
H Nizamuddin Madgaon A C Express
Mangla LKSDP Express
H Nizamuddin TVC Superfast Express
While travelling from New Delhi to Goa, passengers can admire the natural scenic wonders of Indian terrains falling en route. Dudhsagar Waterfalls is one of the blessed natural wonders of India that can be appreciated from train's window. It falls under the rail route of Madgaon-Belagavi.
About Dudhsagar Waterfalls
Dudhsagar is one of the India's tallest waterfalls also popular as "Sea of Milk" falling from a height of 320 meters. It is a four-tired waterfall located on the Mandovi River in the border of the Goa and Karnataka. Dudhsagar waterfalls emerge from the mountains of Karnataka and it falls in the forest of Goa. The base of waterfall is situated in the Bhagwan Mahavir Wildlife Sanctuary which is a lush green sanctuary appreciated by the visitors. People planning for Goa have listed the place as one of the must visiting spot.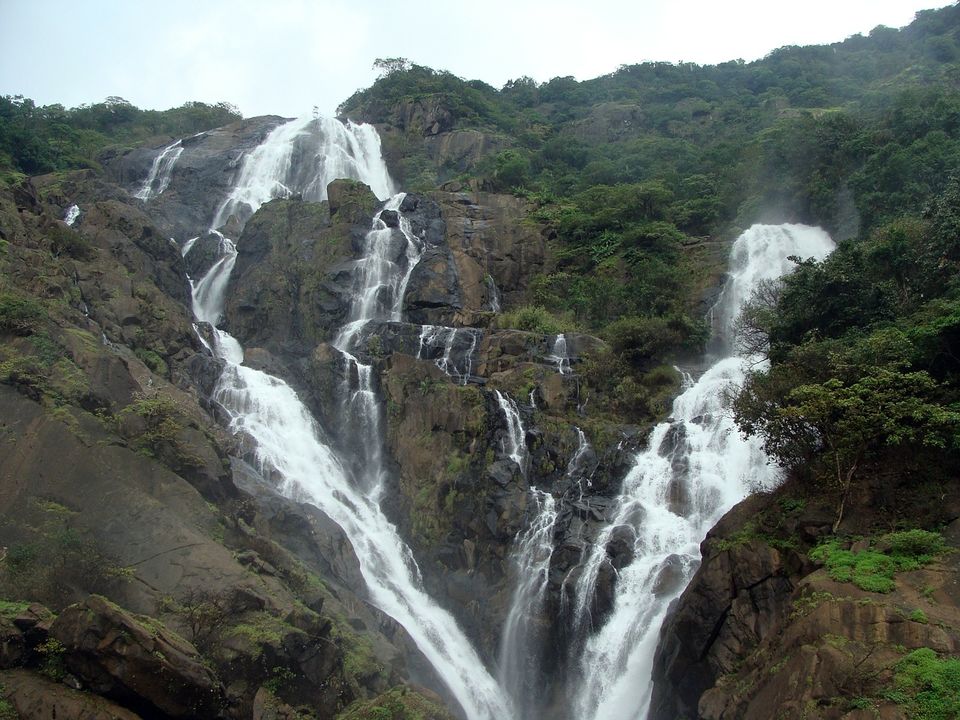 Witness the Magnetic Charm of Goa
When you think of Goa, scenes of lazily swaying palms, golden sand bed, dance parties, beach side fun makes you feel the essence of a luxurious party. This beachside jewel of India is one of a dream place of youths to rejuvenate and live their life as if there is no tomorrow. Youth save their pocket just to visit Goa and relish the moment to feel the rhythm of the city. If you are planning a holiday in Goa, here's a complete guide that will help you to get the best out of your Goa trip.
Things to do in Goa
Scuba Driving at Grande Island
The Grande Island of Goa offers you to experience the thrilling and exhilarating wonders of sea via scuba diving. Pick and drop up facilities are also available from Baga Beach/Calangute beach to this divine spot. Scuba diving at Grande Island is practiced under the supervision of international level experts' along with safety equipment. It lasts for 5-15 minutes for training and 20-25 minutes for diving. Marine life is best explored in this place. Timing: 7:30 AM – 3:30 PM.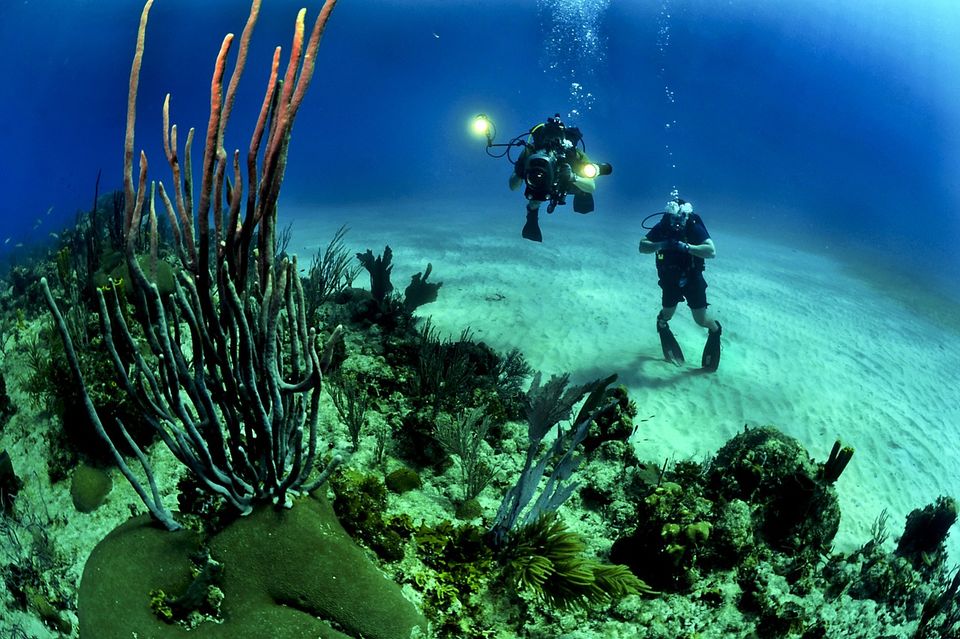 Snorkeling in Bogmalo Beach
Snorkeling is an underwater adventure which is slowly gaining recognition amongst tourists. In this activity, you go underwater and discover a new world in the myriad depths of sea. It is an amazing experience to see coral heads, attractive lobsters, fishes and many more. Bogmalo beach is popular for this sport which allows the participant to experience the fascinating underwater world. This activity is quite difficult that lasts for around 3 hours. Every candidate is instructed by a professional instructor and the activity is practiced under their strict supervision.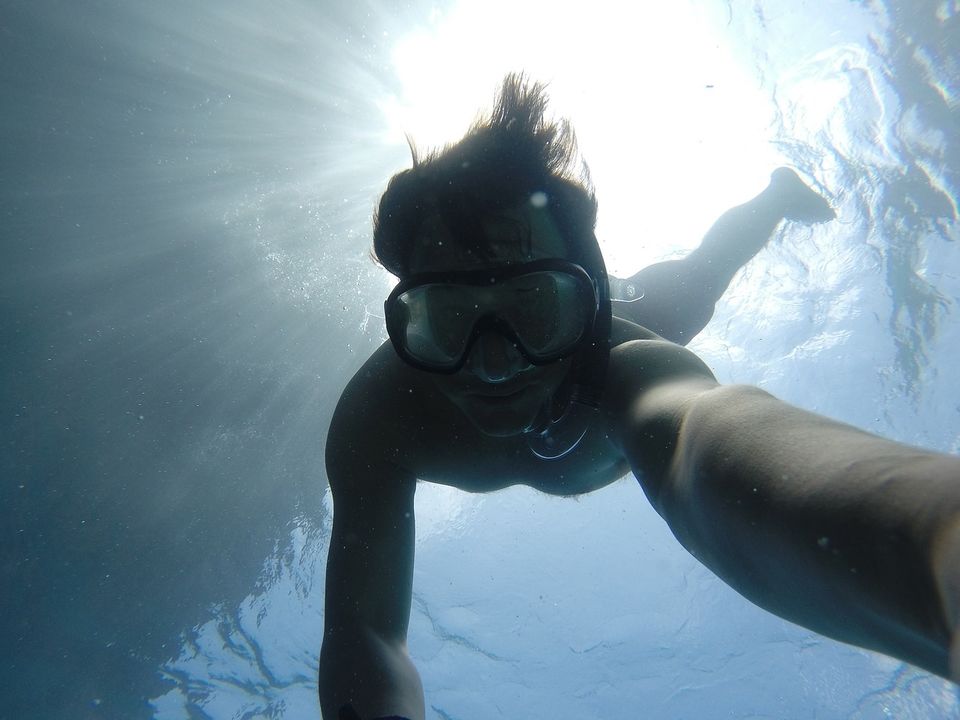 Houseboat Tour
Goa is an exotic holiday destination which offers everything that you can think of. Generally, people perceive Goa for its beaches, water sports and nightlife. But, there is another part of this place which is equally peaceful and serene. For all those who like to spend quality time with family and to enjoy the spirit of this region, nothing could be better than the houseboat tour in the Goa backwaters. It is equipped with luxurious amenities which make the stay more comfortable and relaxing. Apart from the water adventure there are many other things to experience in Goa like Paragliding, Bumpy Ride, Fishing tours, Bird Watching, Jungle Tour and many more.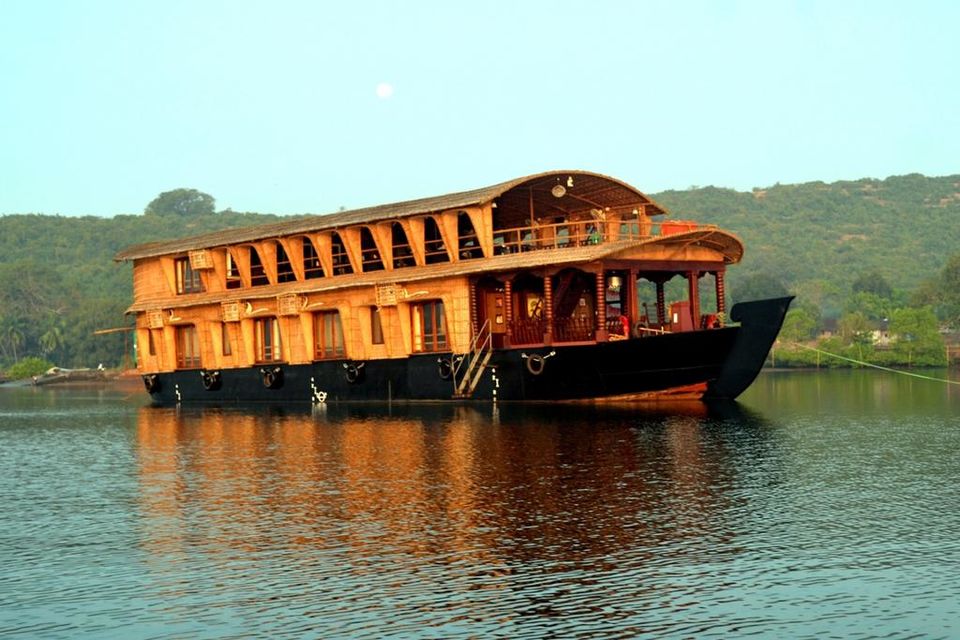 Places to Visit in Goa
When you're in Goa, it's not only the beaches which are special. The city has a historic significance. Apart from admiring the natural beauty, Goa will mesmerize you with its historic forts and churches. Here're some places to visit in Goa:
Fort Aguada
This huge fort of Goa was built in 1612 constructed by the Portuguese. It is one of the most popular tourist destinations of Goa which receives immense traffic throughout the year. It is a glory of the Portuguese empire and an excellent place for sightseeing. Auguada lighthouse and Auguada jail is an interesting wing of fort Auguada.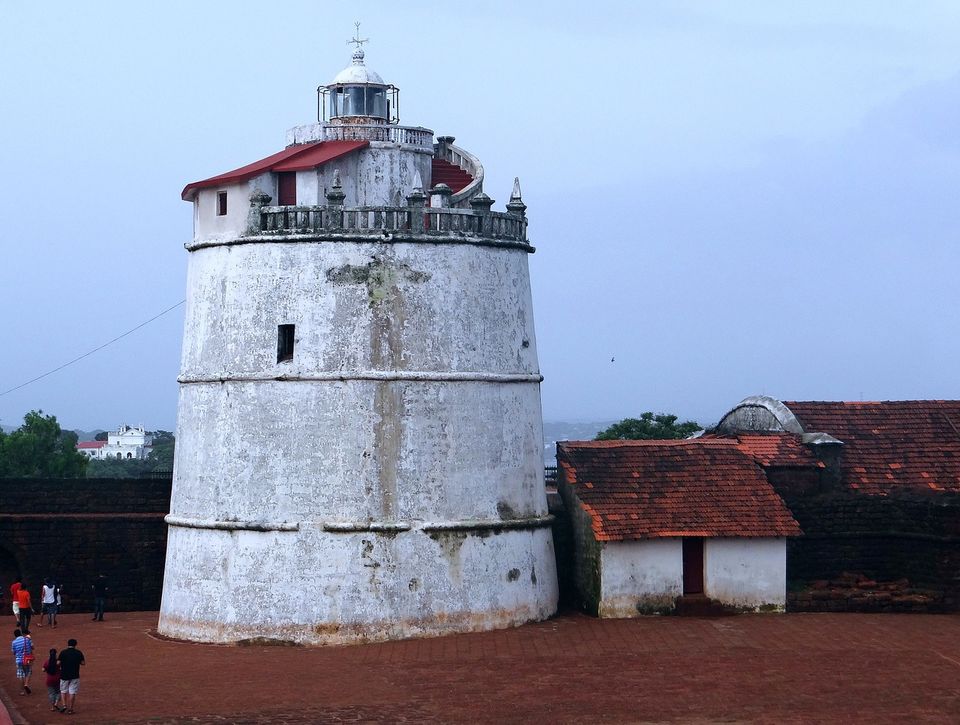 Dr. Salim Ali Bird Sanctuary
If you love to watch and photograph birds, do visit the Salim Ali bird sanctuary. It is considered as a heaven for bird lovers. This Sanctuary is criss-crossed with a network of water channels, so movement is restricted during high tide.
Tambdi Surla Temple and Waterfalls
The Shiva temple at Tambdi Surla, inside the Bhagwan Mandir was constructed using kadamba-Yadava architecture. The waterfall adds another attraction to this place where people visit to enjoy its awesome glory. Do not miss to visit ancient churches in the city.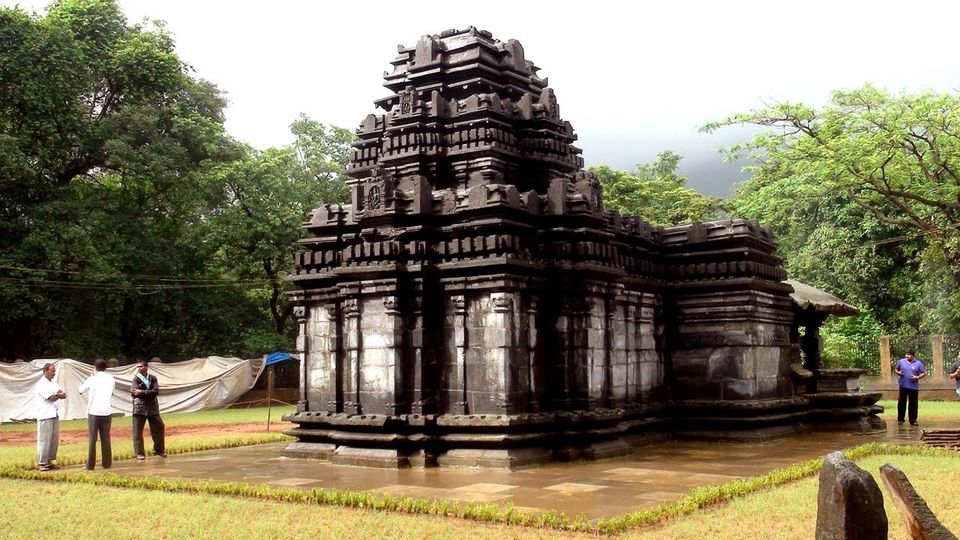 Cuisines and drinks of Goa:
Some of the significant specialties of Goa to taste are:
Bebinca:
Bebinca is Goa's most famous sweet. This multi-layered cake is prepared from egg, coconut milk, sugar and ghee. It needs patience to prepare this unique cuisine of Goa. It can be served hot or cold.
Crab Xec:
Goa is an ideal destination to crave for sea foods. This unique cuisine of Goa made from Grounded coconut, coriander and dry mixed roasted spices. This dish is usually served with rice and bread.
Feni:
This is Goa's local alcoholic drink with strong aroma. There are two types of feni, one is made from coconut and other is made from cashew. Goa trip is incomplete without tasting Feni.
Chicken Cafreal:
This dish of Goa is originated from Africa and made from Coriander, lime, green chilies, peppercorns and mint. It is usually accompanied by green salad.
Latest Events in GOA:
The city is always in a mood to party and hosts number of events to enjoy. Plan a tour and attend these party events for unlimited fun.
Monsoon Trance Party Goa [August 15-18, 2019]:
This monsoon trance music party lasts for four days. Free breakfast, free complimentary drinks Pick and drop facility, hotel stay and many more. Be ready to on the rhythm of "DJ Tiesto".
6 Days Luxury Goa Tour Only for Women [24 AUG 2019 - 29 AUG 2019]:
Women vacationers must join this luxury tour. It covers many places from North Goa to South Goa along with facilities like accommodations, transportation, Breakfasts, Lunches & Dinners, and knowledgeable Guide. Forts, beaches, science center and Excursion tour to Dudhsagar Waterfalls & Spice Plantation with many more activities.
Mighty Dudhsagar Falls Trek [29 AUG 2019 - 31 AUG 2019]:
Nothing can be more exciting than a jungle trek among the Western Ghats along with the view of Dudhsagar waterfalls falling from a height of 320 meters. The six hours of trekking with leave you awestruck in the beauty of deciduous forest and rich bio diversity.
Grande Island trip with boat & Snorkeling tour [15 OCT 2019 - 15 MAY 2020]:
Snorkeling, fishing, dolphin spotting, water rafting and many more! The package will take you to a tour to the Grande Island for water sports and provide you a glimpse of Fort Aguada, Goa Jail, and Millionaire palace from the comfort of your boat.
Goa has all the ingredients for a perfect holiday recipe. You can also visit the place to attend various concerts and music festivals. Goa gives you the best beach therapy. It welcomes you in a world of natural splendor. Life is more about spending time outside home and on the beaches. Once you step out and fall in love with the breeze it's for once and for all.