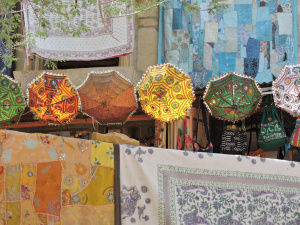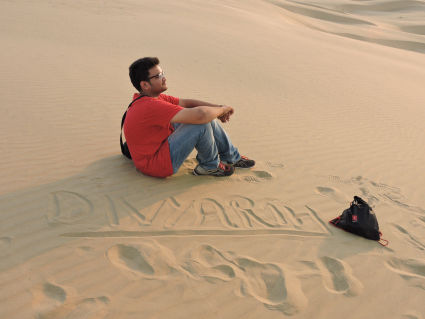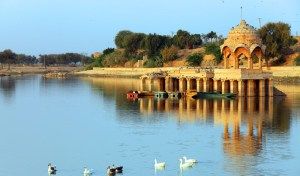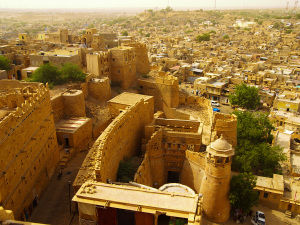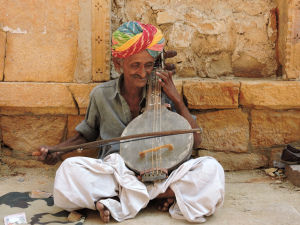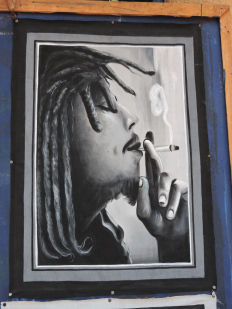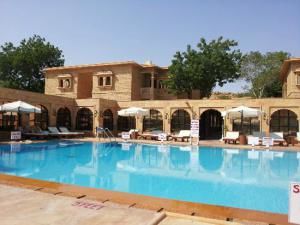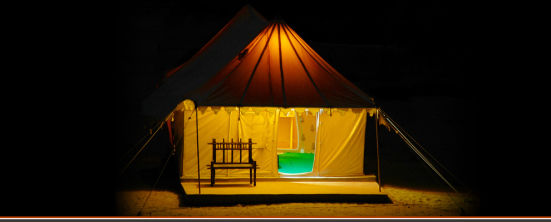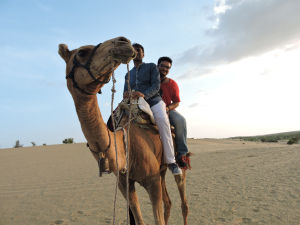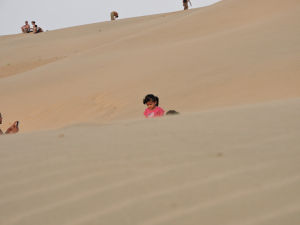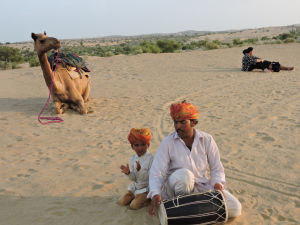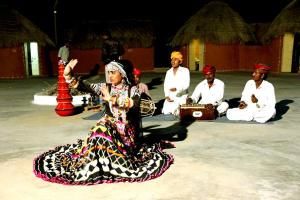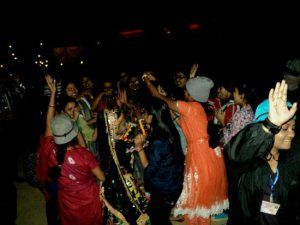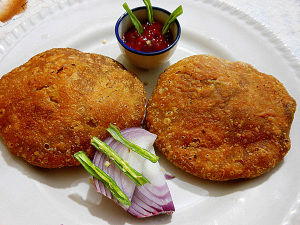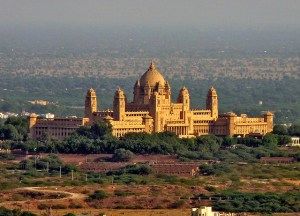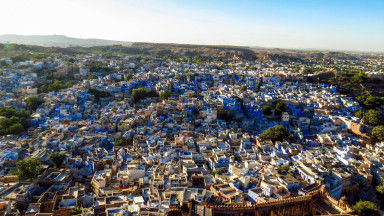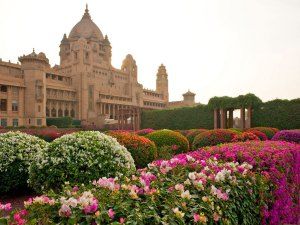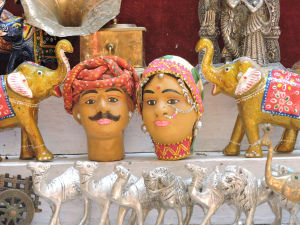 So here's how I started:
It was a fine evening of August, I took a bus to Jaisalmer from Jaipur, got up early and was mesmerized by the most delightful scene of the pinky blue clouds, the breezing wind and the fields of windmills added sweetness to the view. The visions of my destination flooded my mind and finally I reached my destination at 9:00, and then hired an agent to plan my further trip, which I think is a smart decision to take. I got ready; my curiosity took over and I finally leaped towards the Jaisalmer city. A cab and a guide by the dealer was a cherry on the cake, who accompanied me to various artifacts and monument so it helped me in saving a hell lot of my time that may have got wasted in hiring cabs or autos or to hire a guide at different places.
Started my venture with a visit to museum, followed by few old monuments and palaces and then went straight to the lake.
The ambience at the lake was quite refreshing, boating was real fun in the lake.
Next was the Jaisalmer fort which was named after the popular king Jaisal and the Foothill Meru. Then I hired a kid of around 15 years of age to accompany as my guide, who ended up being a friend. He was quite professional in his job in spite of his age, an evidence of the saying 'that there is no age or time to learn things'.
At the end of the fort tour I was carried away by an octogenarian artist playing some Rajasthani Folk music, he also deserved to be placed alongside antiques of the museum. Jokes apart, he was quite professional and had the charm to gather Photographers and plenty of Gorgeous blonde girls around him.
The fort market was a real collection of art which comprises of t-shirts depicting Bob Marley and those Baba's smoking Weed and plethora of other artwork.
So now it was the turn of Jaisalmer deserts to welcome me. After losing all my energy and vitality, I rested for a few hours in a resort named Gorbandh Palace, a 4 star resort. A power nap of over 45 minutes and finally I was rejuvenated to jump into the swimming pool. Ladies sporting bikinis added charm to the pool, probably also the reason for the awesome ambience of the resort.
A cup of tea and Coffee, and then I restarted my trip to dunes.
We were a bunch of six people on that package and started the journey at 4 for the Sam dunes (Part of Thar desert) and reached there by 6. We were allotted camps in a Desert resort, where we freshened up and were asked to choose the camel for the Desert Safari.
I chose the strongest one keeping my physique in mind :p. The camel owner was a real fun-man and enlightened me with the knowledge about desert and the camel. He accompanied me with bare-feet till Sand dunes. 
I explored each and every aspect of the dunes such as, how those dunes keeps on shifting from one place to another and how they form the Zebra like pattern.
 
The social element led me to explore the people around the scene, which were all artists carrying their kids with them. They would ask you for your name and immediately form a song on your name and you'll be glad to give them a tip happily. These poor were the real showcase of art.
Even their kids are a masterpiece of art in-respective of their age.
I then returned back to the Desert Resort where we were welcomed by flowers and The Saffron Tilak on our fore-head by a Women dressed in Rajasthani clothes. We were then provided with a seat to get settled, the place was a bokeh of people from different nationality. There was a folk band sitting in the Centre playing Rajasthani Folk Songs. 
We were offered with starters and drinks to feast on. The women dressed in Rajasthani clothes showcased her Kalbelia moves, as time passed the women pulled us to accompany her for a group dance performance, we all danced on those Folk beats then later Bon-fire was lit up and were offered with food, after the serving we all got settled on our place near the Bon-fire and relished the moments. 
Got into my room headed straight to the Bed with all those mesmerizing moments flying in the head that took place over the period of day. I was to catch an early morning bus to Jodhpur so slept early. While backing off to the Jaisalmer city from the Deserts, I witnessed an unpredictable sand Storm which was followed by the heaviest rain that I have ever seen, due to which we got stuck in the vehicle which remained in still condition for around one and a half hour, later when the storm and the rain steadily slowed down, we started the tour back to the Jaisalmer City.
I took a bus to Jodhpur, reached there by 12 noon, Jodhpur is famous for its kachoris (Pyaaz ki Kachori) so had them as my meal and yes, few Jodhpuri sweets too.
I hurried and hired an auto rickshaw and went straight to Mehrangarh Fort where I collected tickets and rushed towards the Elevator to save most of my time.
The city looked quite starling from the top view. Blue houses all around, the fort enclosed by the chain of lakes, the distant view of the Umaid Bhawan Palace was a real scene.
The fort had the most fascinating artifacts; The Carpet's, The Palki's, The Paintings, The weapons and plethora of antiques were masterpieces of their own kind.                
After the end of tour while returning back I was caught in a heavy windy rain on the fort itself, I found haven and somehow managed to change my dripping clothes. Later when the rain came to a halt, I rushed straight to find a rickshaw and asked him to drop me at The Umaid Bhawan Palace. But unfortunately was unable to get in as I failed to work according to their timings and was not able to collect the tickets to get in on time but would say that it was really delightful to see it from the outside.
Got back into the market area, explored the market and went straight to my Bus point from where I was to catch my Bus Back to Jaipur.
Searched nearby area for quality food, found a place with fine ambience got dined and took some food and drinks, and finally boarded my Bus to get back to Jaipur. 
This travelogue was first published by divyarth bansal .