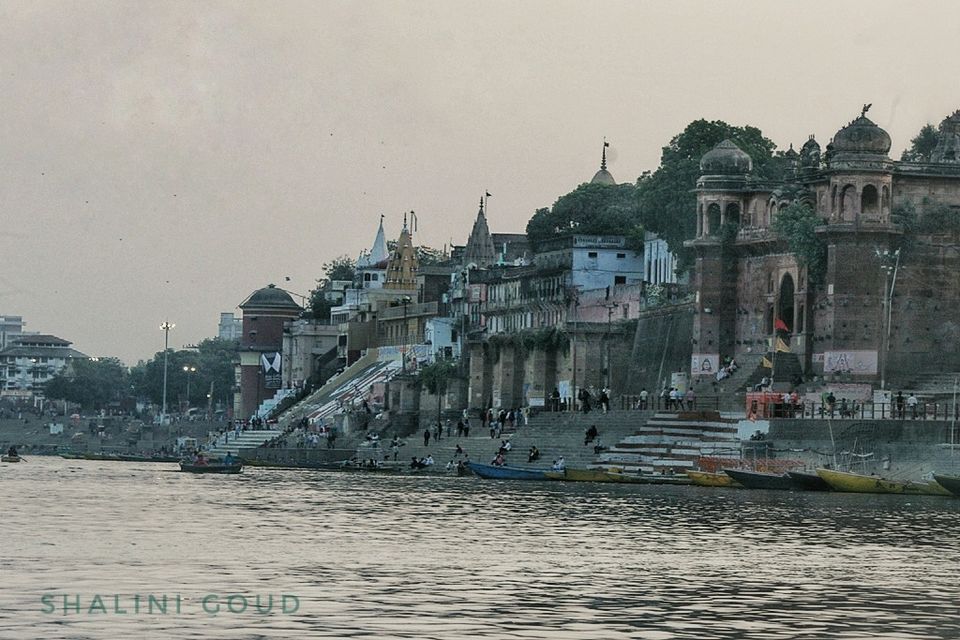 Being a south Indian and an evident devotee of LORD SHIVA , Benaras was on my wish list past few years. Want to take the readers through the alleys of kashi as I have seen.
Read many articles, blogs and heard stories about Varanasi) banaras from my grand mother and relatives who visited kashi more than a decade ago, and from most people who visit kashi through package tours , they hardly have an idea where they lived and what is special about kashi, cause most of them stay there for a day or two, visit temples around in a hurry and move to the next destination'. They only talk about polluted ganga and the half burnt corpus floatingwhile bathing in the holy ganga, and the kashi vishwanath darshan . some might not even had the darshan of the jyotirlingawhen they visit temple during afternoons or evenings
Bad traffic ,people don't follow traffic rules and no traffic signals to control , dusty and bad roads , that's our first take on varanasi
As we reached old part of Varanasi (kashi) , high securityand no entry to motor vehicles made it less chaotic and people are humble and friendly they guide well through the alleys (galis) of kashi .
The narrow lanes are bustling with activities ,aromas from the food stalls and thefresh chai Prasad bhandars , accessories , saree stores .we came across many guest houses and hostels while passing through the lanes. Most of these guest houses are converted from old homes some are well kept and some not very tidy,but love to go back to such homes or hostels again cause of the old world feel and experience of living with the essence of kashi and the people and being part of the thousands of years old heritage where the mystics and the holy men once walked the path and spent part of their life . The mesmerizing architecture of the multistory buildings and the questions raising in our mind how it was built and how people might have lived in these narrow lanes and wish I would go back to that age and experience kashi which is so full of positive energy and feels magical and would think of coming back again.
After our first visit to the temple we realised that we cant have a glimpse of the lord vishwanath just any time we visit ,visiting temple early in the morning between3am to 6am is the best time , will be allowed to touch the jyotirlingam inside the garbha griha(place where the shivaling lord vishwanath resides) after 6am to 11 am we can enter the garbha griha but not allowed to touch the shivlingam. After 11am the devotees are not allowed inside the garbha griha but can see from out side which is very difficult to even have a glimpse from far.
There are many small temples around the main temple sri shanishwar temple and maa Annapurna temple .maa vishalakshi temple (shaktipeeth) is very near through gate 2 . few of very important temples devotees do not want to miss.
"They say with out a vist to kalbhairav temple kashi yatra is incomplete"
Now comes the turn of ganga aarti, from maa vishalakshi temple MEERGHAT is just 5 min walk, through MEER GHAT one can walk towards dashaswamedh ghat(where the holy ganga aarti is performed around 6.30 pm every day)and find a right place to sit for a better view. A boat ride is also a good idea ,while the sun is setting they take you through all the main ghats and park your boat just in time for a beautiful view of the maa ganga aarti.
According to me, Ganga is far cleaner than what I heard ,lot of effort is put in by the authorities to maintain cleanliless though it might take more time cause it has been in that state from decades and few dedicated years are not just enough I belive! I have seen mini boats collecting trash .so truly appreciate the effort and haven't come across any floating corpus . "HAR HAR GANGE" The ganga aarti fills our hearts with divinity when we watch closley the pandits performing aarti with immense devotion . Be there to belive it.
sharing some pictures of that day.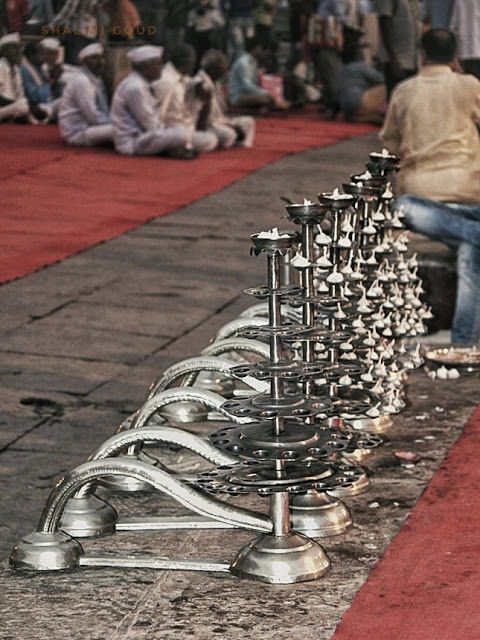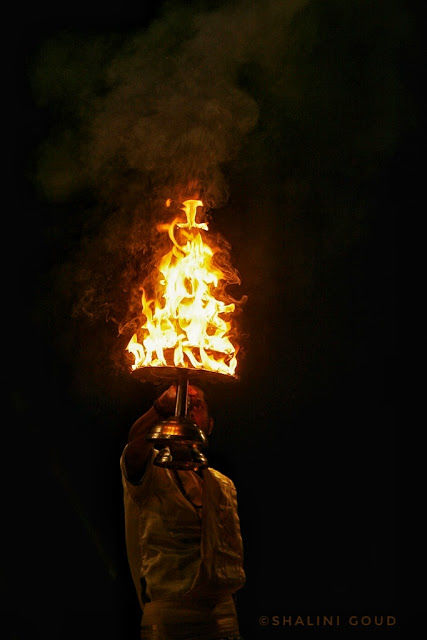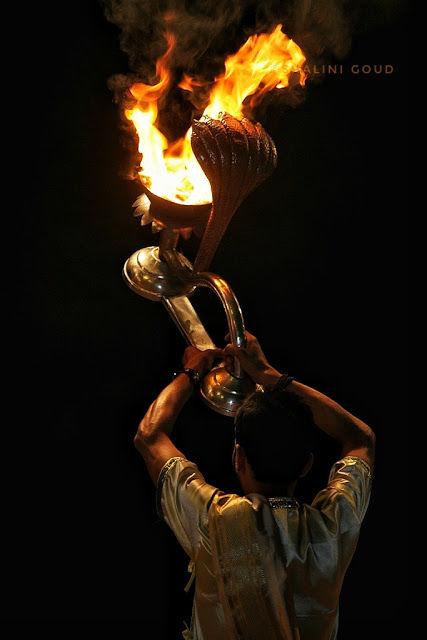 life on the banks of ganga cannot be explained in words, so sharing some pictures which caught my eye..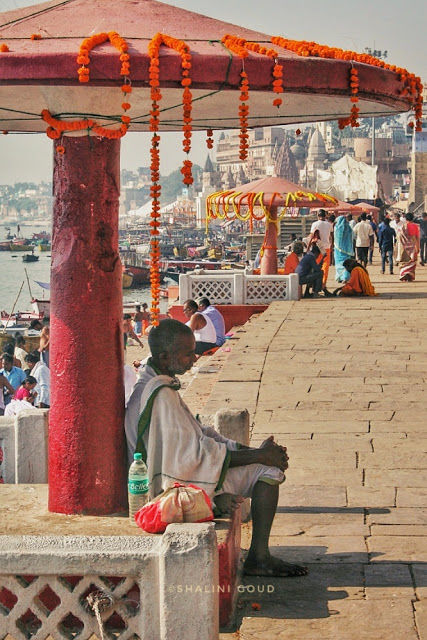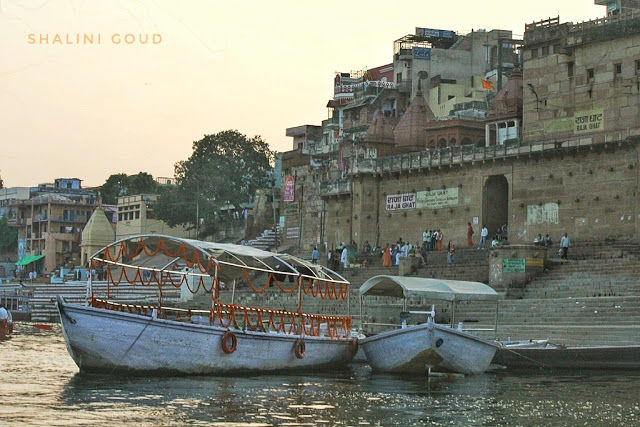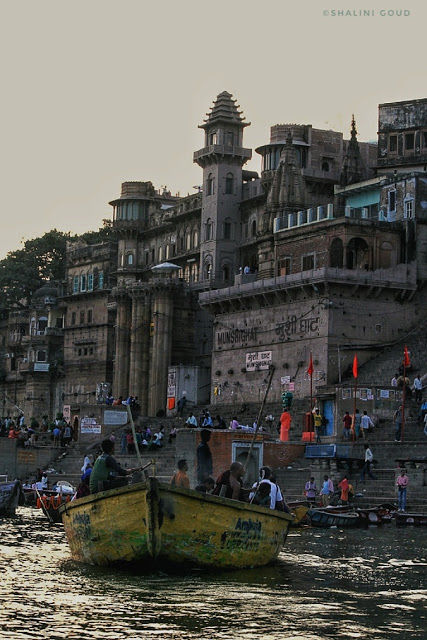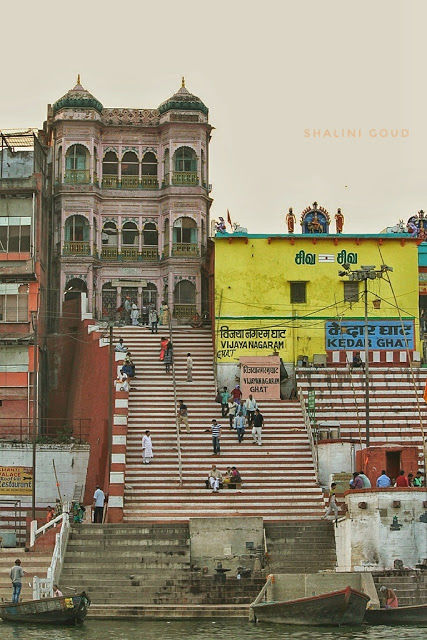 More information about the stay and the places we visited. mysore-varanasi express , train no :16229
return train Varanasi-mysore express ,train no:16230
riksha charges from station to chowk thana150/-INR (that's what we paid,when checked the guest house staff too said they would chage around 150-200INR
porter charges from chowk thana to guest house 60/-INR (incase if you are carrying more luggage or with kids or senior citizens)
Maa vishalakshi guest house : booked one double bed room and one single bed for 5 days stay for 5000/-INR ( we were given a triple beded room after we checked in (for the same cost).the place could have been maintained better but no regrets cause of humble and polite owner kailashji and staff, and one of the best location I would have chosen.
I suggest guests who come along with senior citizens not to choose rooms in 2 nd and 3 rd floor as this is an old building and the steps are too high.
Also explored few other guest houses in the same lane which I felt are better than the one I stayed.
Laxmii venkatesh athithi grih: 0542-2392503 , 09670190963
Sri padmavati guest house:0542-2405872
Maa Annapurna matt ( behind Annapurna temple) provides mid day meals and evening tiffins for the yatris (free of cost) ask locals to find the place,closer to gate 2
There are many eateries in the bylanes selling fresh idlis and dosas for breakfast ,a south indian will never miss home .
Banarasi breakfast: poori bhaji,kachori, samosa available only after 10am
Lunch : keshri ruchikar bhyanjan, dashaswamedh road
serves very tasty food we tried Marwari thali, channa batura,pav bhaji, varities of parata
multi cusine veg and non veg (expensive than keshri)
Hotel alka: lodge and restaurant (meer ghat)
We visited the restaurant , good food n lovely view of meer ghat.
Chai in earthen pots and lassi was my favourite any time drink.
There are many dharamshalas, matts or ashrams who also provide accommodation and free food but I haven't explored yet.
Sarnath: hired a tuktuk for 500 rs, to n fro with 1-2 hours of waiting (untill we finish sight seeing) sooting and away from the chaos of Varanasi.
Hired a tuktuk again for 3 hours for 500/- and visited these places below
Kal bhairav mandir,sankat mochan mandir,durga mandir (try to visit all these temples by 12 noon)
Banaras hindu university: worth a visit (strongly recommend) vishwanath temple in the campus is beautiful , closes by 12noon and opens by 1 pm.
Bharat mata mandir: great initiative but very badly maintained wish the government of UPbrings back the charm of this place.
we dint pick any of the banarsi saree , as a textile designer I have an idea about the fabric sold there so dint want to invest more for the saree which is half the price what they sell.
Did buy lucknow chikan kari kurtas from the lucknow chicken ghar on the dashaswamedhmain road (close to keshri restaurant)
Good cotton and lovely chicken kari(a fan of chikan kari) bought sarees and lot of kurtis , they have a good collection for men (even boys) and women.
colourful bangles across the street are worth a buy
These are my personal experiences , hope it helps devotees travelling for the first time like me.
Wish to visit again to explore the less known and spend more days and feel lost in the magic of kashi!!