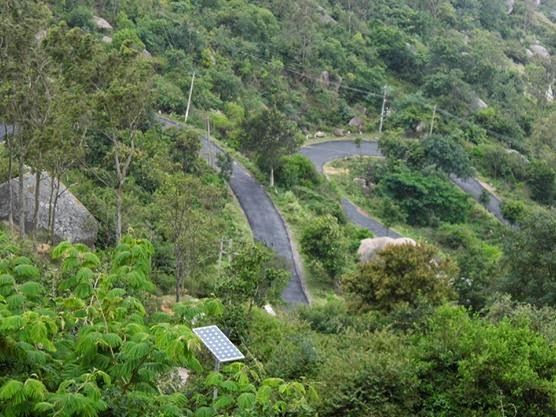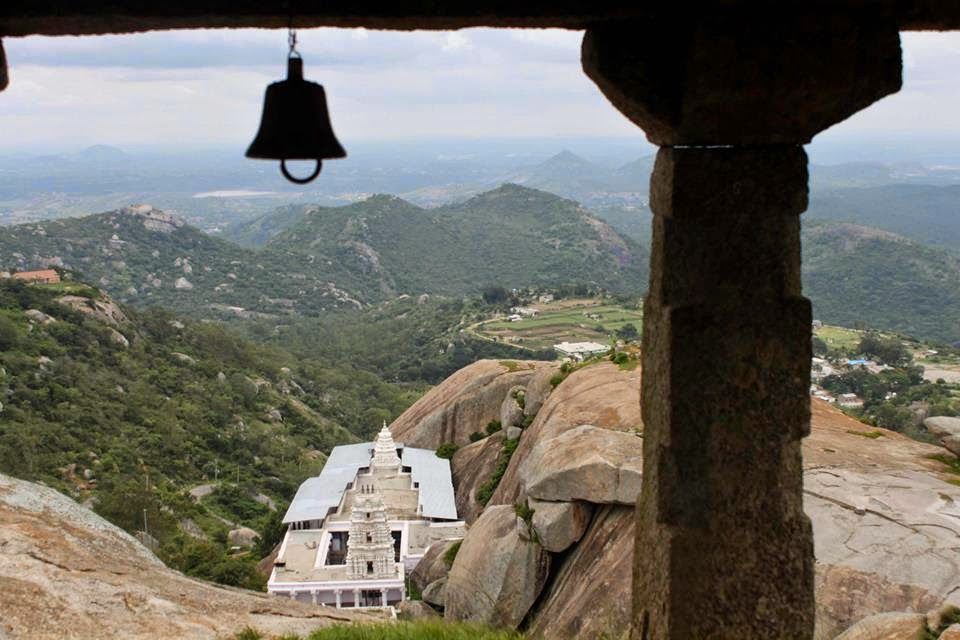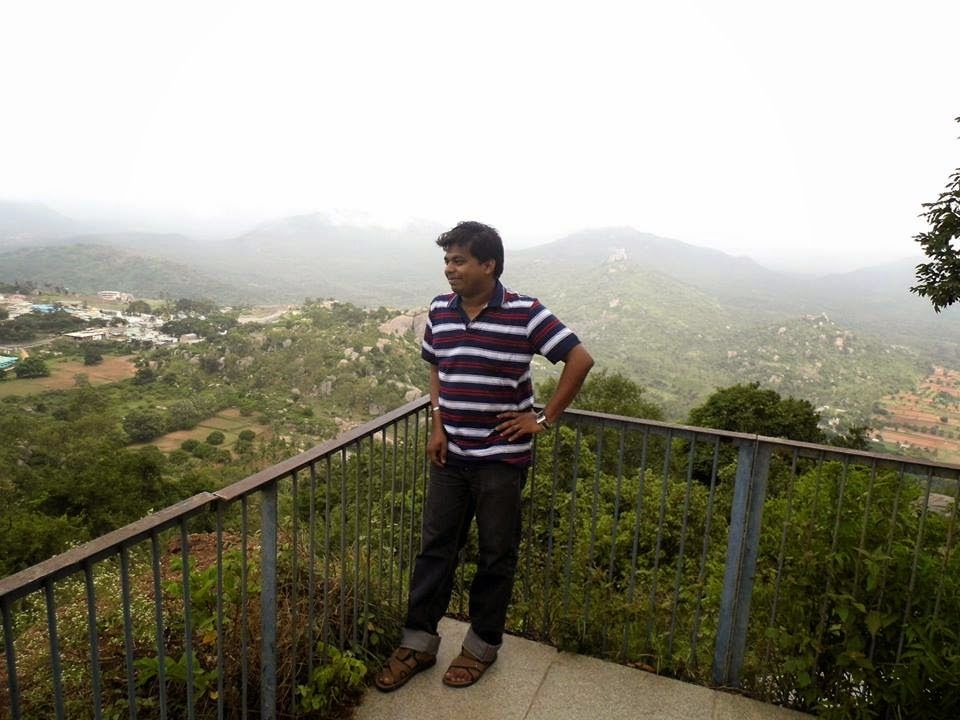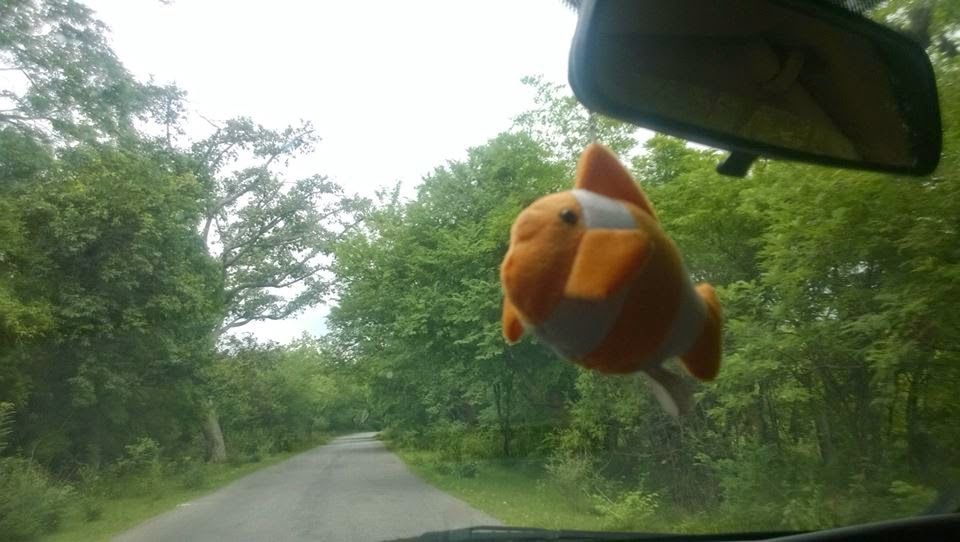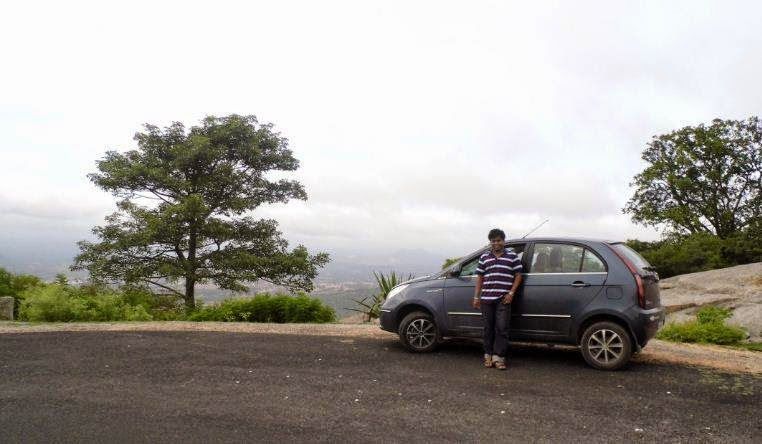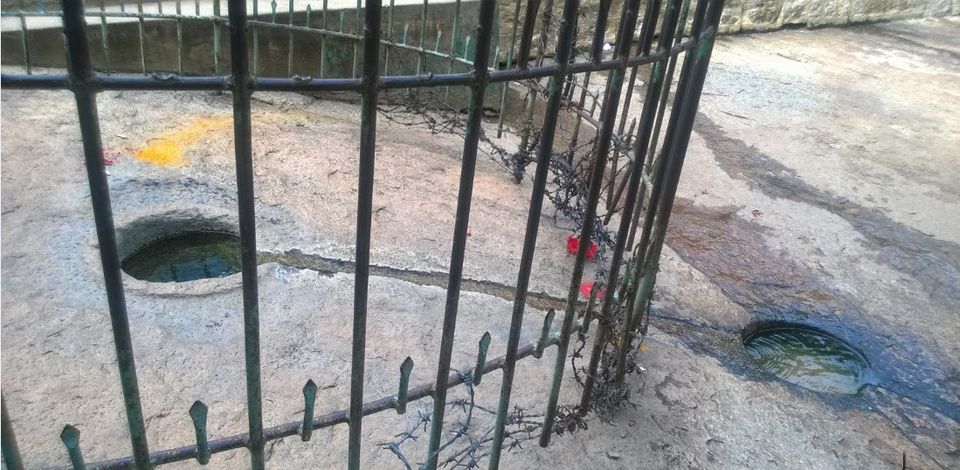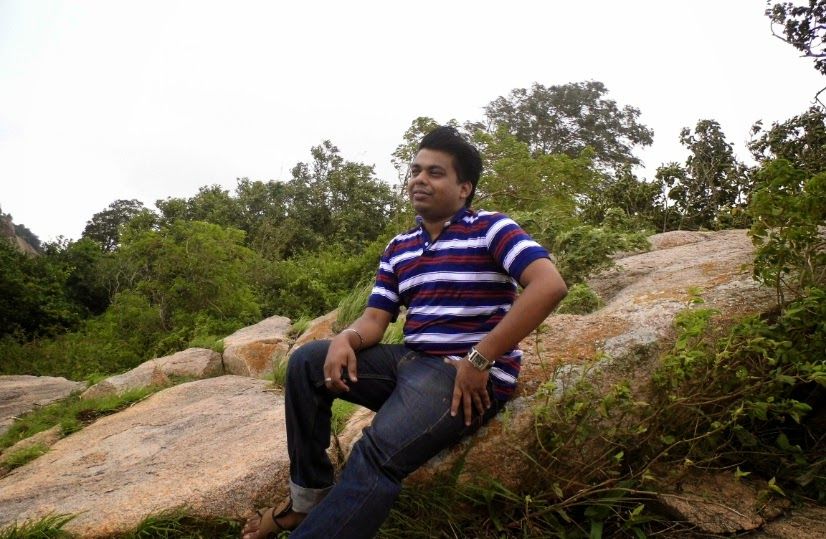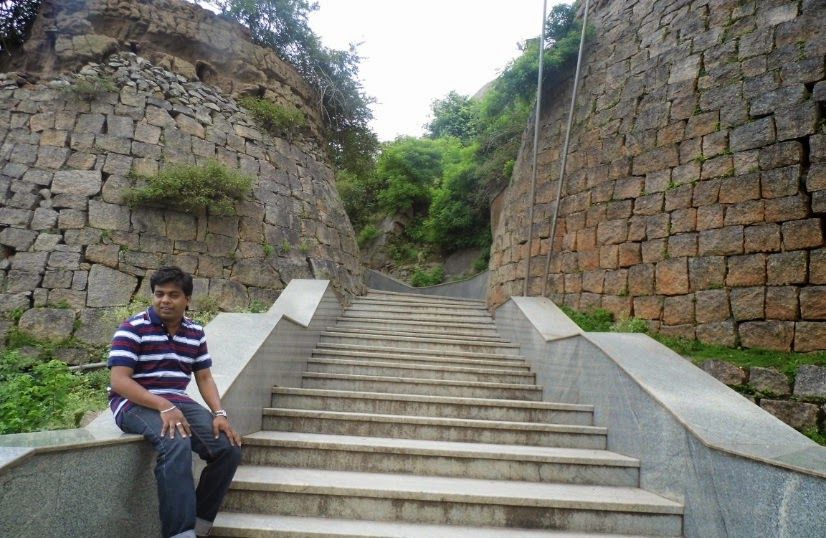 After a long time here ..... Get bored with Nandi Hills? the Western Ghat has always many options. There is a superb place calm and wonderful climate - Devanarayanadurga.

Randomly did google for a good place near Bangalore to see Sunrise and the Google never disappoints . :)

Devanarayanadurga is 70km from Bangalore , on the Tumkur road. Sunrise is the best thing you can enjoy there.

Road is super fine. Way:  NH-4. Yashwantpur-Tumkur- after second toll gate under flyover 2nd exit. 

There are couple of temples on the different curves of hills and a small valley on the hill top. The best part that place is good and calm, you will enjoy the nature and the breeze too.

To reach the hill top, the road has so many curves, so need to drive carefully. (Note: Road is NOT wide like Nandi Hill, and curves are NOT well banked)
You will definitely see cloud and fog on the top. On the way to the top, you will see a valley with large parking place. people use to stop their cars their walk on the road or staircase to the top of the hill. This place is a valley with a temple and some farming lands. But we drove to top.
On moving ahead you will reach a place where road is divided into two directions. On your left you will reach another temple and on right side top of another hill. For temple there is a small parking place, need to stop your vehicle there and walk the steps to reach the top(100 steps, 10 min).
You will reach a point where the temple doors be closed and need to wait till 10:30AM till temple opens to reach the peak. So I moved to the another hill point which is on front.
On return temple was opened and went to the peak. The view is just amazing and heart touching.
On the return you can go towards Tumkur, you will see many temples .

There is also a place called "Namada Chillume". Water comes here from the surface of rock.
You can also find a deer park there.On a whole a good place to visit and see the sunrise and refreshing too.

Start around 3:30-4:00 am from Bangalore and you can return by afternoon visiting all places temples.