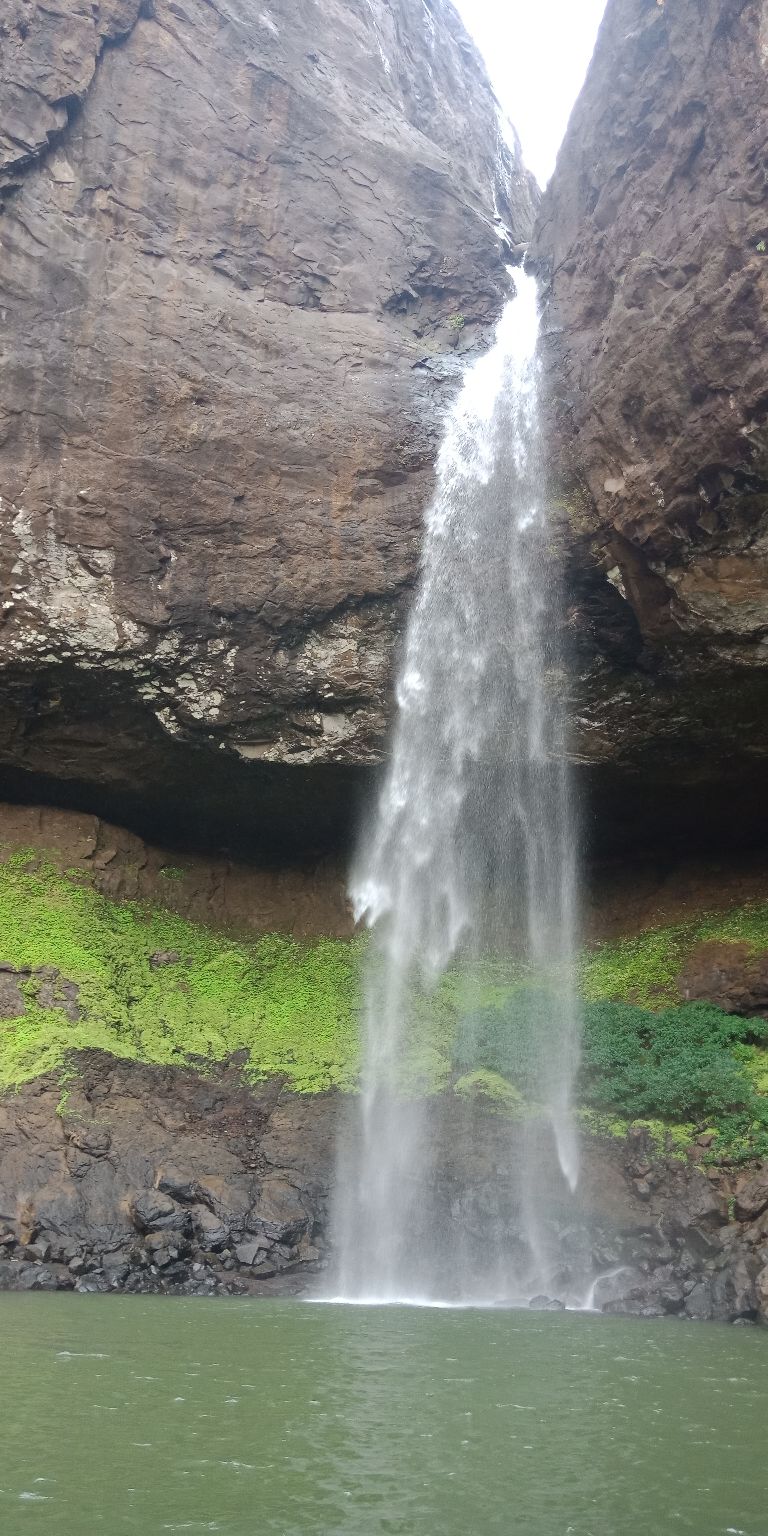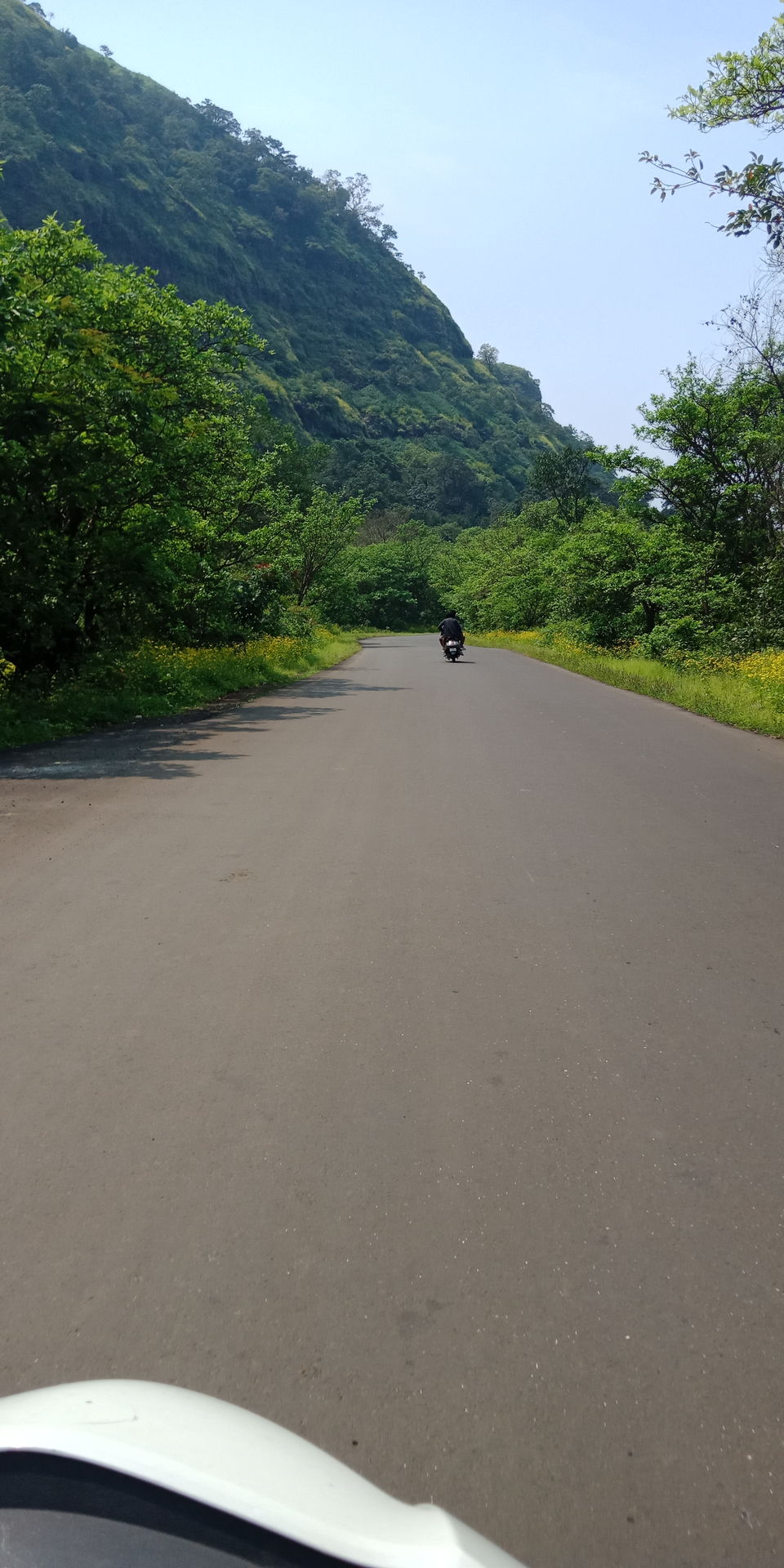 It was a hectic morning for me as Exams were coming near, so it was rush hour, students lining for books as I work as Library attendant in college. At lunch time crowd started to disperse and very few students were left and one of my student, Bheem came to me and said that in pune city he visited one of the best waterfall. So he Started telling me about Devkund which was certainly on my travel list. AND THUS HYPE WAS CREATED. I called my friend Sourav who always suggested devkund for a visit. He instantly accepted the invitation so did my other two friends Suraj and Omkar. We started to ride to Devkund from Pune 121kms away. The rout was from Tamhini ghat and we took less powered engines 'scooters' for ride.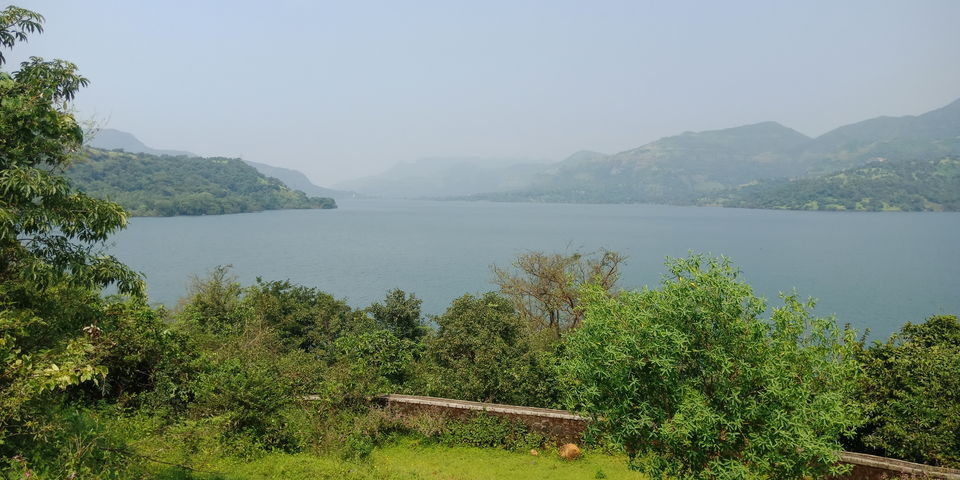 First ride to tamhini ghat
Tamhini Ghat
Even on Gandhi jayanti very few people were travelling Tahmini ghat which was good for us.
Tamhini Ghat is a mountain passage which cuts across the Sahyadri range to join Pune and the Kokan region. Located on the crest of the Sahyadris, it is famous for its natural beauty—with high mountains, green valleys, lakes and waterfalls. From Chandani chowk we went towards Mulshi Dam and continued on our course. The road was quite bad for a large part of the journey and was almost non-existent at some places. The view started getting increasingly good, with towering mountains crowned with thick clouds and lush greenery all around with just the right amount of mist, to make it look beautiful without obscuring things.
Devkund Waterfall
Devkund Falls is a waterfall located near Bhira, in Raigad district, India. It is a 'plunge' waterfall pouring massive amounts of water on the rocky surface underneath. It is a popular spot for one day picnics.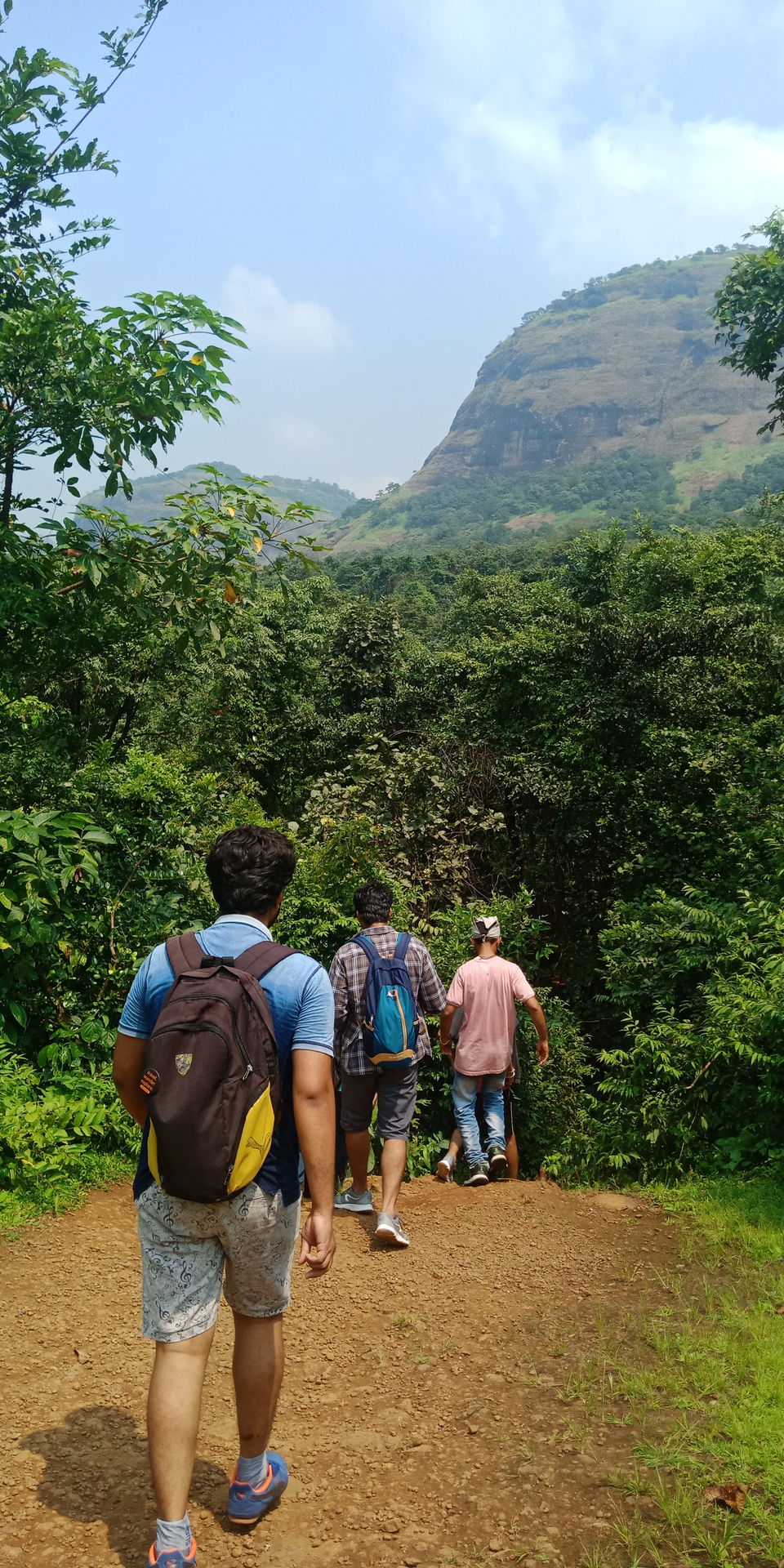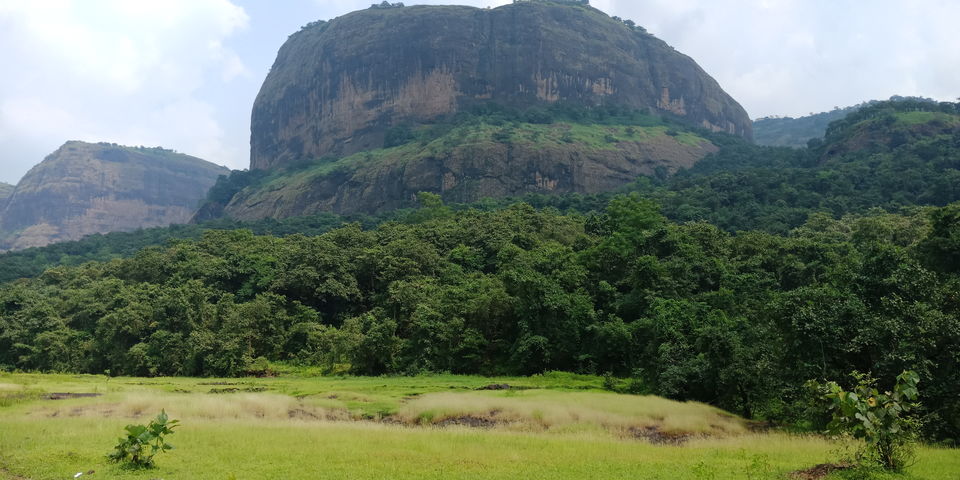 Location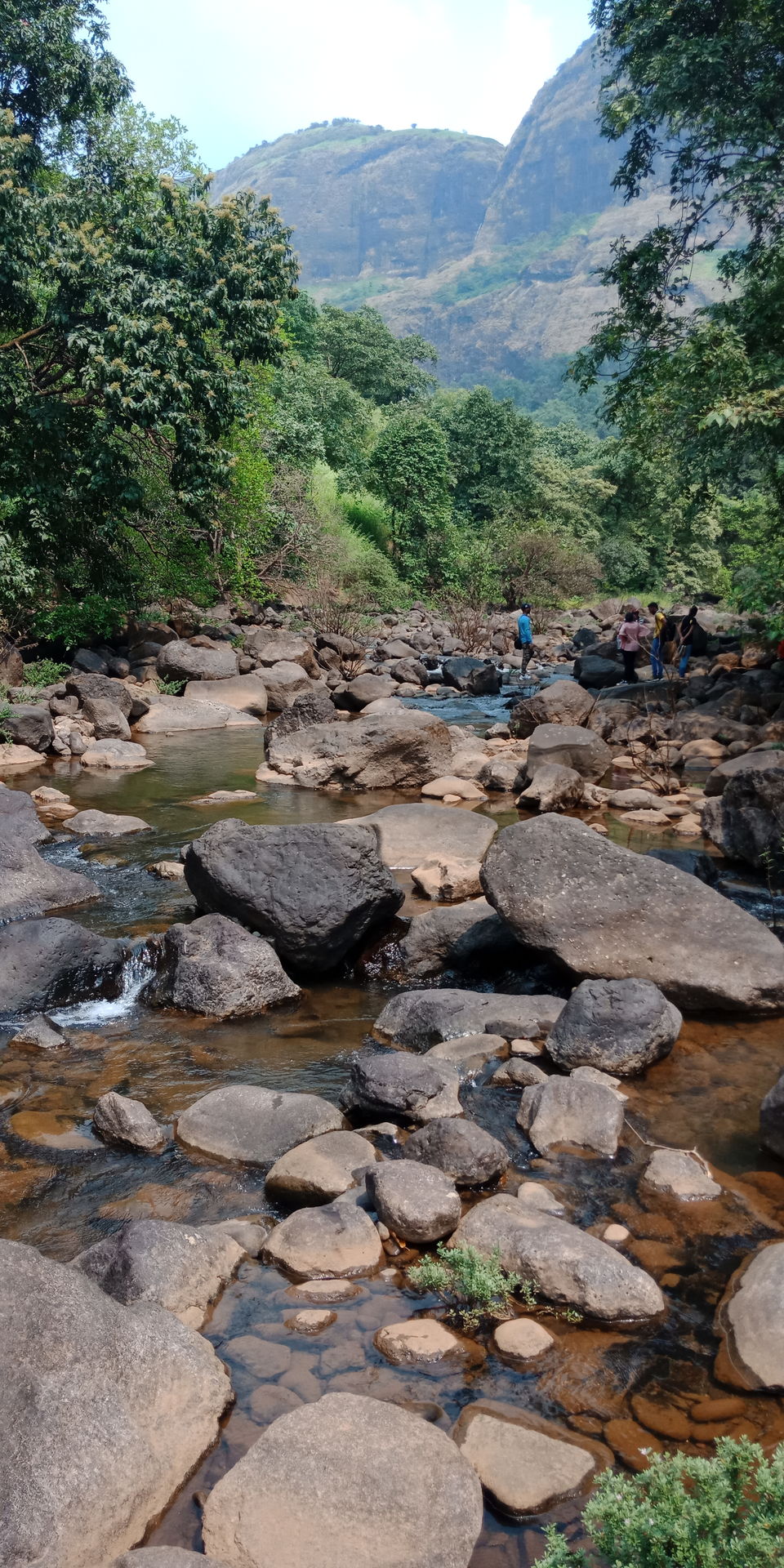 Devkund Waterfall is a virgin place with clear water. It is the s confluence of three waterfalls and is said to be the origin of Kundalika River.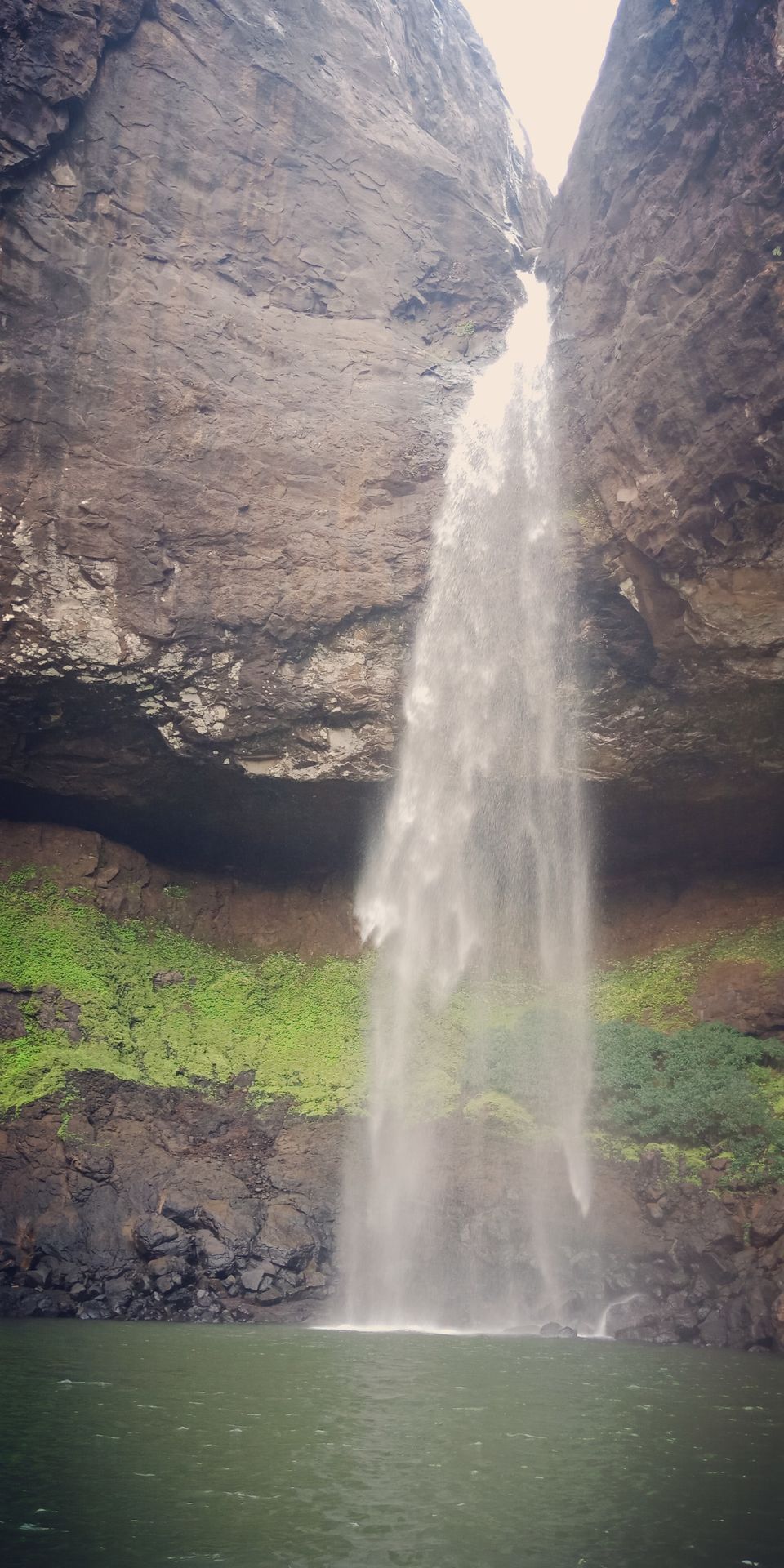 It is about a three-hour trek from base village along the dam backwater and through forest to reach this place known as 'Devkund'. A major part of the trek goes through some semi-dried forests with the river running parallel and sometimes crisscrossing through the route.[3] A guide is required to be taken during the trek as there is dense forest around
Trek Details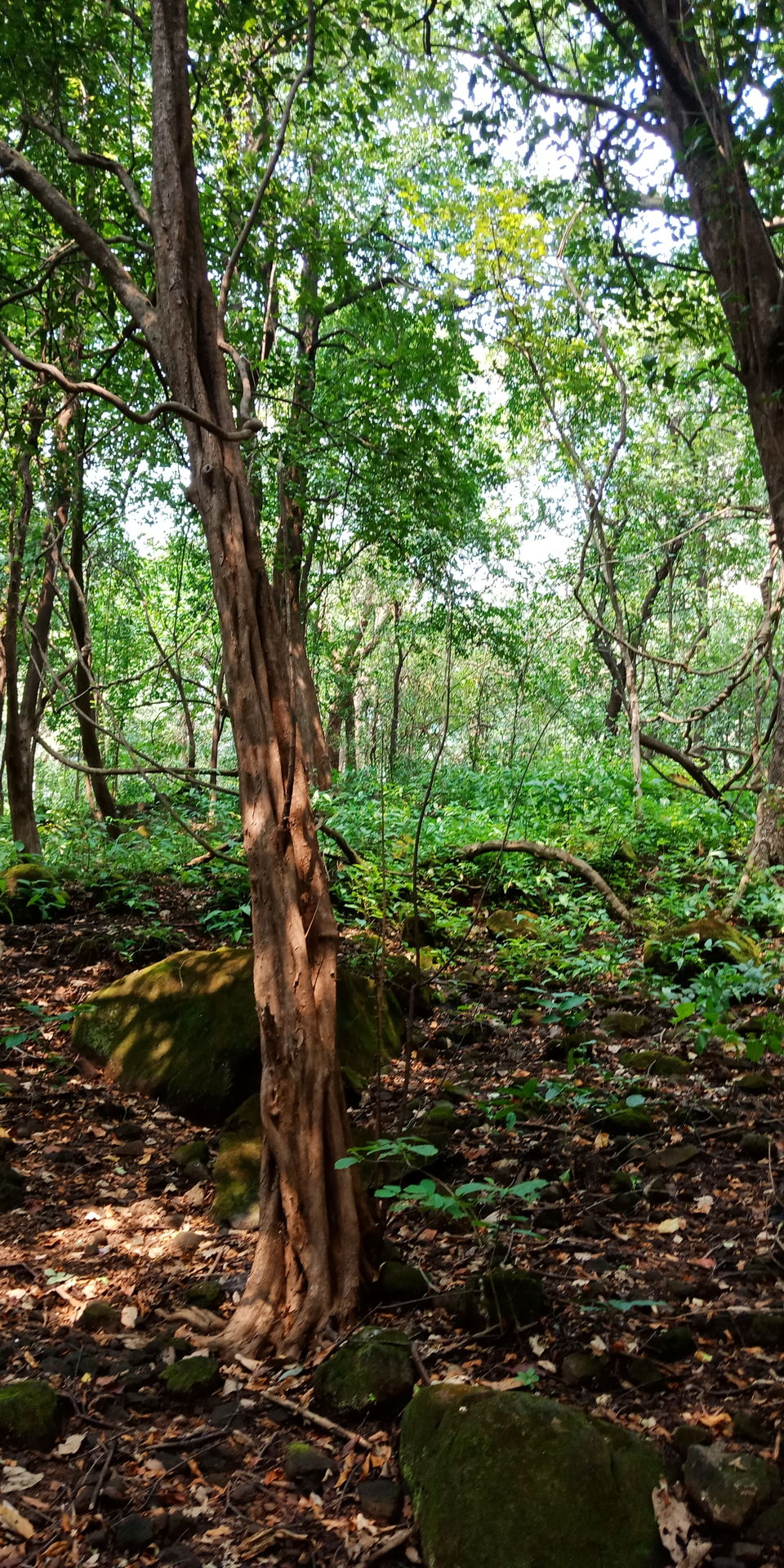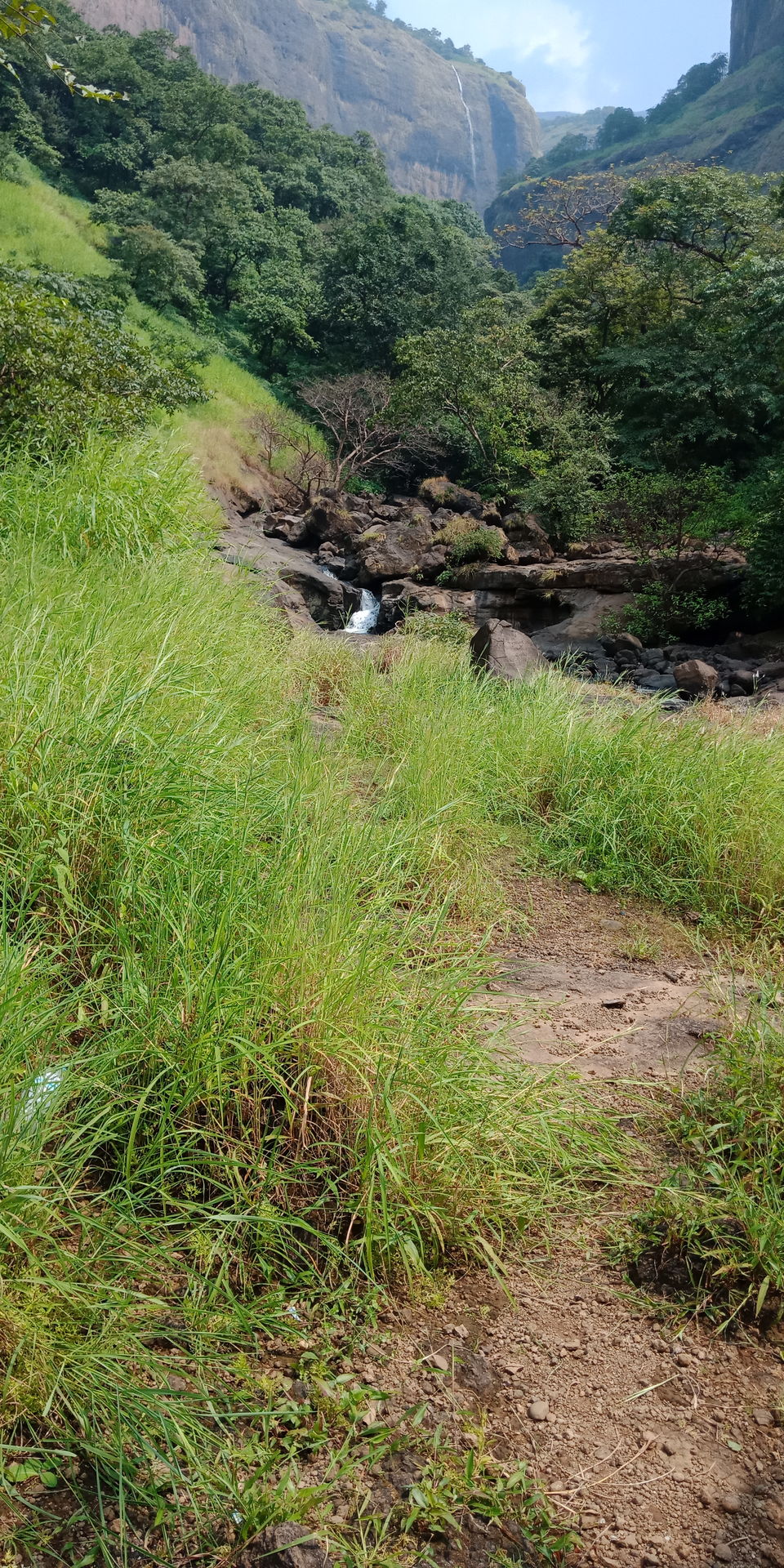 Duration: 1.5-2 hrs (to reach the waterfall from start point)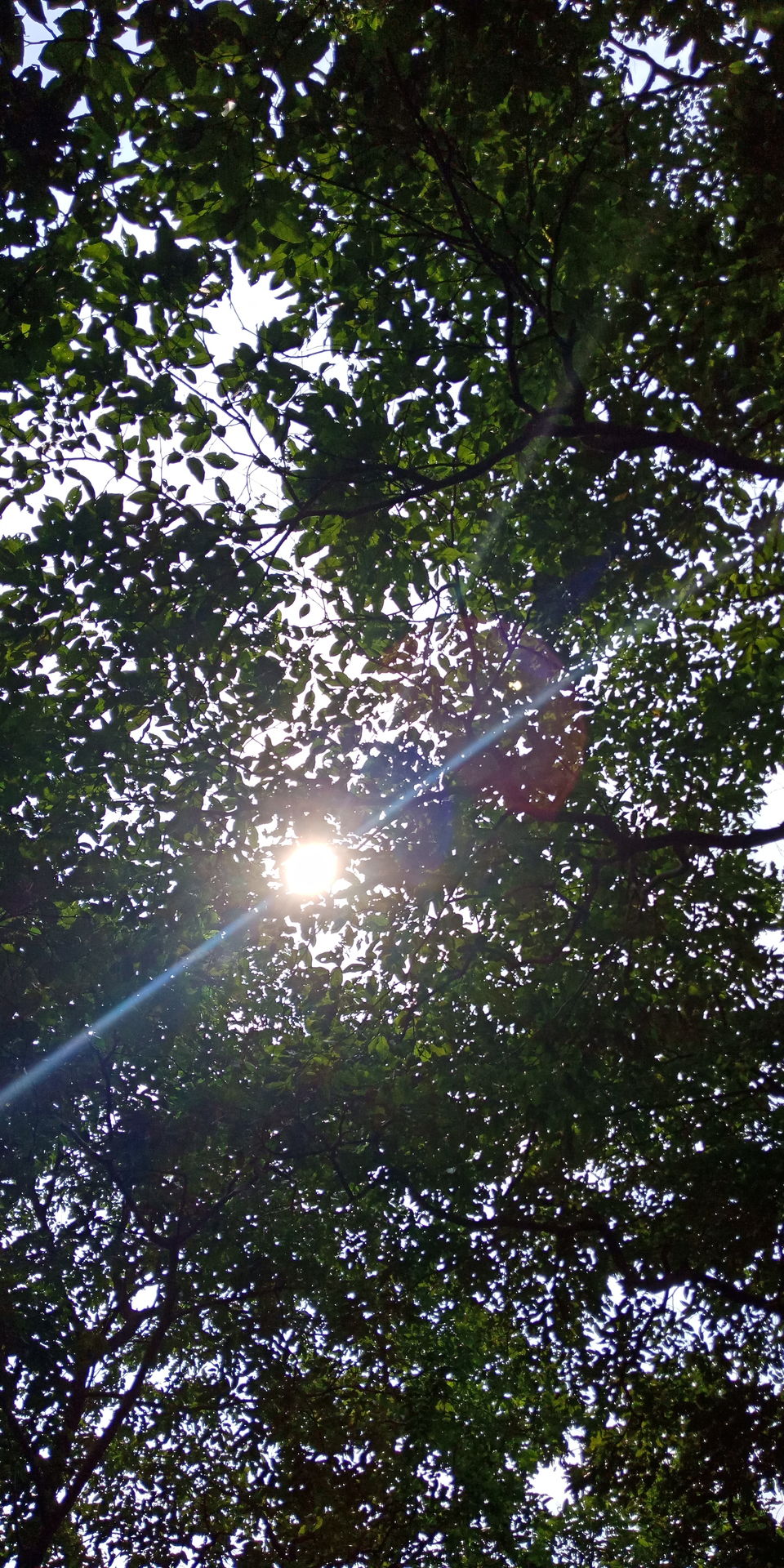 Distance: 6.5 km approx. (one sided)
Difficulty level: Easy (becomes tough in heavy monsoons since you have to cross three river streams)
Endurance Required: Medium.
Return to Pune