Everything you would want to know about Devkund before visiting it.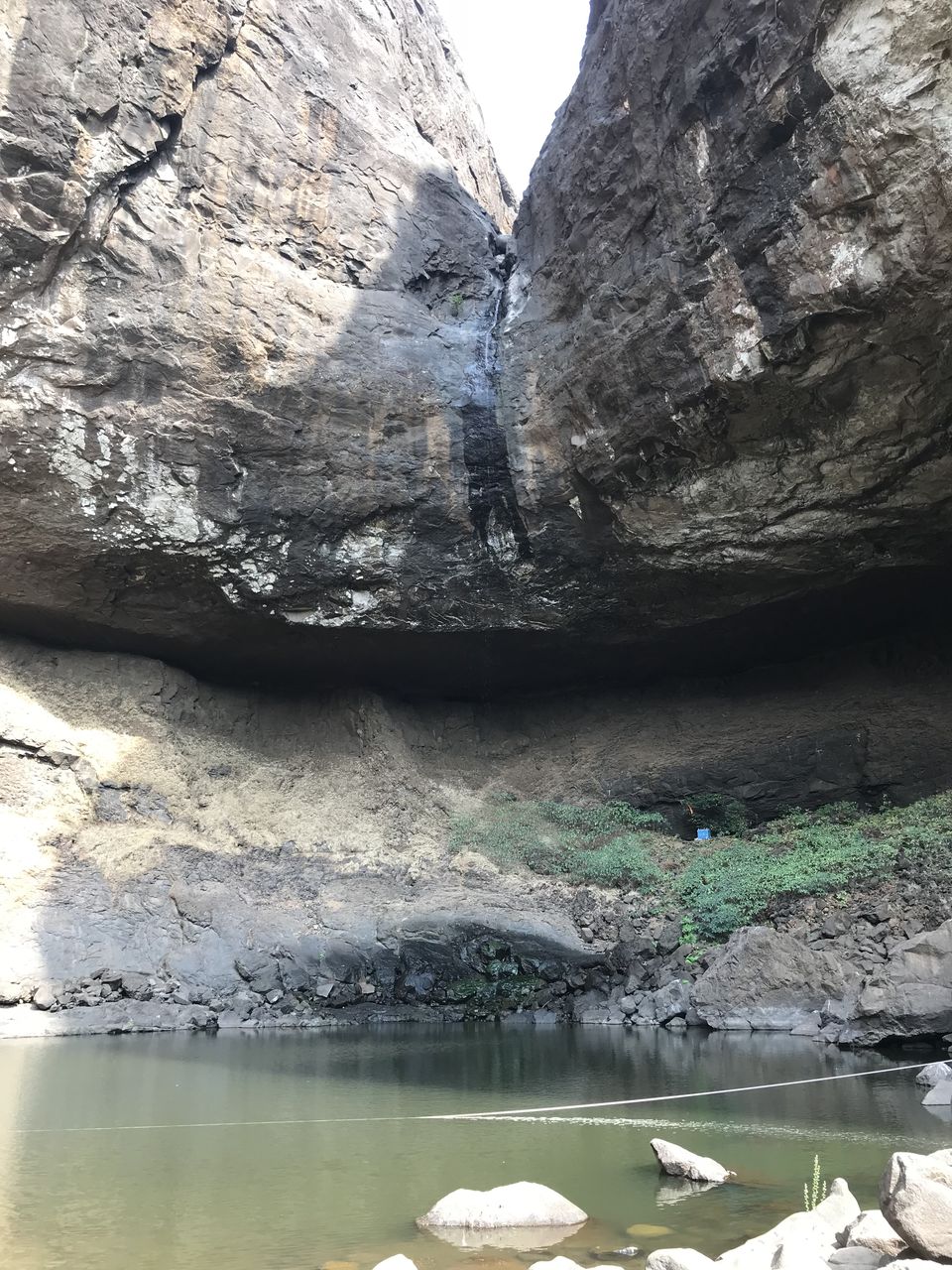 Where is Devkund waterfall located ?
Devkund is a mesmerizing waterfall hidden in the forest near Bhira. To reach this waterfall you need to trek. The intensity of this trek is medium. The route from base village to Devkund is approximately 7 km as told by our fellow Guide.
Why is this waterfall called Devkund ?
It was said that People who had marriages in their homes would write number of vessels and utensils they needed on a piece of paper.They would keep this paper near the waterbody. They were supposed to keep that paper and go away without looking back.Next day they would find utensils and thing mentioned by them near this waterbody. After using these things, one had to keep them on the same place and go away without looking back.If someone looked back, they suffered with fever. It was said that this waterbody had presence of God and Goddesses as told by our fellow guide.
How to reach Devkund ?
I would suggest to take a private car for this trip for comfortable trip .
By train : Take a train to Khopoli from Cst. You can also take a train to karjat .
from Khopoli: Take a ST bus for Pali. It would cost you around 51 bucks. In order to travel like a local. you need to reach Pali before 10. You have to get into Pali - Bhira bus that leaves from Pali at 10.15 am. If you miss this bus, you have another bus leaving for Bhira at around 1.45pm.So you have to take a local rickshaw or VIkram ( TUMTUM),that would charge you around 150-200 bucks per person. There are direct buses running for Pali from both Khopoli and Karjat.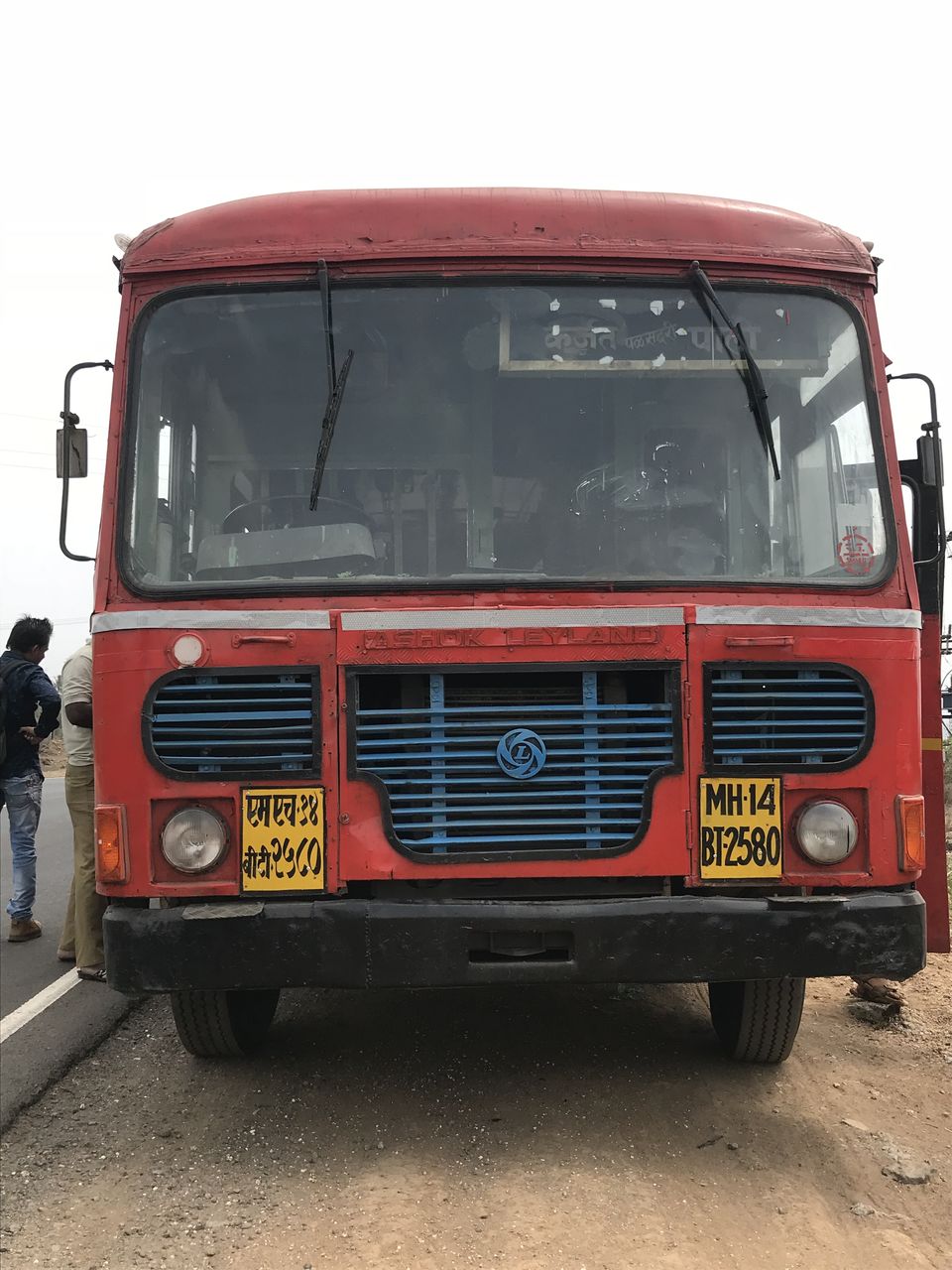 Time duration to reach Bhira .
If you are travelling by train and buses.You might reach Bhira in 4 to 5 hrs of journey.
If you are travelling by private cars, you might hardly need 3 hrs,that too comfortably.
There's a reason why i am suggesting everyone to take a private car.Let's hear out why :
We took a train to Karjat from Thane at 6.49 am. We reached Karjat around 8.10 am. we decided to take ST bus from Karjat for Pali. we took 9.15 am bus for Pali from Karjat. we were supposed to reached Karjat before 10.15 am. To our bad luck, our bus had some issues and we had to search for another mode of transport to Pali. We took a lift and reached Pali around 11.30 am. We were running late. We had no option but to opt a Rickshaw or Vikram(Tumtum). The Vikram costed us 500 bucks for 3 people. We reached Bhira around 12.3o pm. While coming back to Pali ,we took same Vikram that costed 500 bucks . We had to reach Pali before 6.30 pm to alight in Pali -Khopoli bus. To our bad luck, bus left early. we had another option to alight in Pali-Karjat bus timed at 6.45 pm. We were relaxed. After few moments, we were told that Pali-Karjat bus was cancelled and bus that left at 6.30 pm was the last bus to Karjat and Khopoli. we enquired about any other buses to Khopoli, to which we were told that there is a 7.15 pm Roha-Pune bus, last bus leaving from Pali, that would take us to Khopoli Station. We decided to enquire if rickshaws or Vikram would drop us to Karjat or Khopoli.
Rates of Vikram and rickshaw from Pali to Karjat and Khopoli: 1500 bucks and 1000 bucks respectively.
We decided to take a rickshaw to Vakan or Nagothane as there were plenty of buses halting at these places for Mumbai. To our bad luck, there were no rickshaws and Vikram for Vakan and Nagothane. We were quite nervous as shops were closing down in Pali at 7.10 pm. To our good luck, we saw Roha-Pune bus, we hopped into it and reached Khopoli around 8.50 pm. We took a train to Karjat from Khopoli at 9.07 pm which was late and reached Karjat around 9.40 pm. Later we hopped into Karjat-CSMT slow. We finally reached Mumbai at around 11.50 pm.So if you want to avoid hectic travelling. you should opt for private vehicles.
Things to remember :
1.Wear shoes.
2.Wear comfortable clothes as you have to trek in order to reach Devkund from base village.
3.Carry at least 4 litres of water per person.
4.It is compulsory to take a local guide with you as the path led to Devkund is amidst forest.
5.There are locals who claim themselves to be guides. Beware as they can be drunkards and would leave you midst forest.
6.If someone claims to be a guide, ask for their ID's .
7.Trek to Devkund starts from a point that has entry fees. There would be a person sitting on a table with a booklet of receipts. Entry tickets cost : 10 bucks per person. This person would note down names of visitors and their contact details. If you don't come across this point, don't go further as it might not be a safe route.
8.There are honeycombs near this waterfall. Don't light fire or hurt any of these honey bees as they would definitely harm you.
9.Don't go deep down in waterbody . There is a white rope tied in Devkund to signify danger. Don't try to go beyond this white rope as it might lead to severe consequences. There are severe deaths caused by drowning in Devkund. Avoid crossing white rope.
10.Carry food .
Have good trip :).
Our journey to Devkund through through pictures: