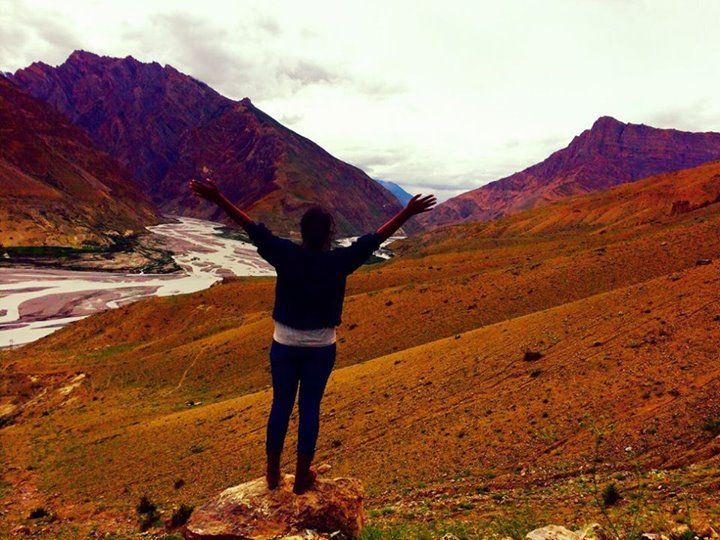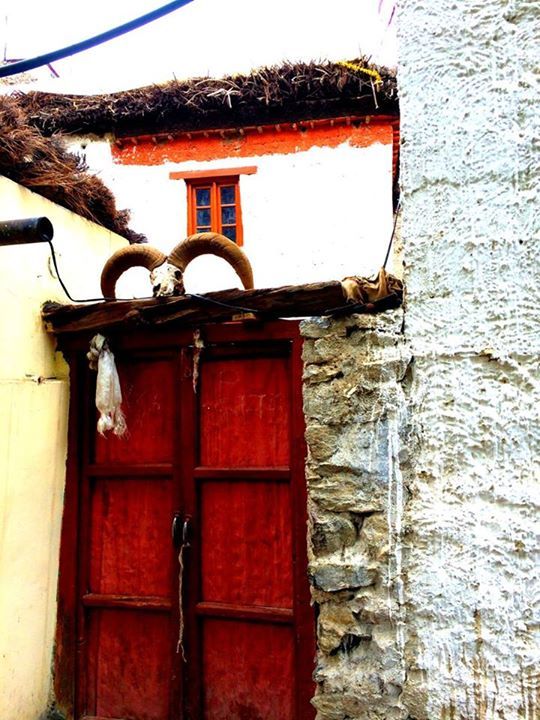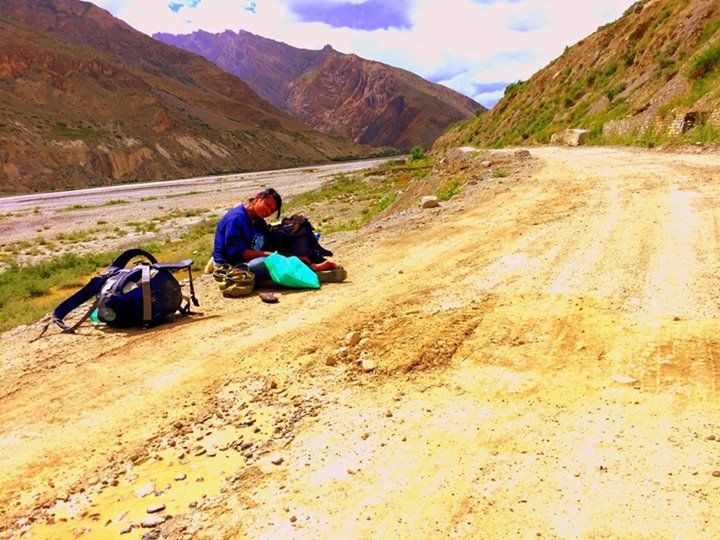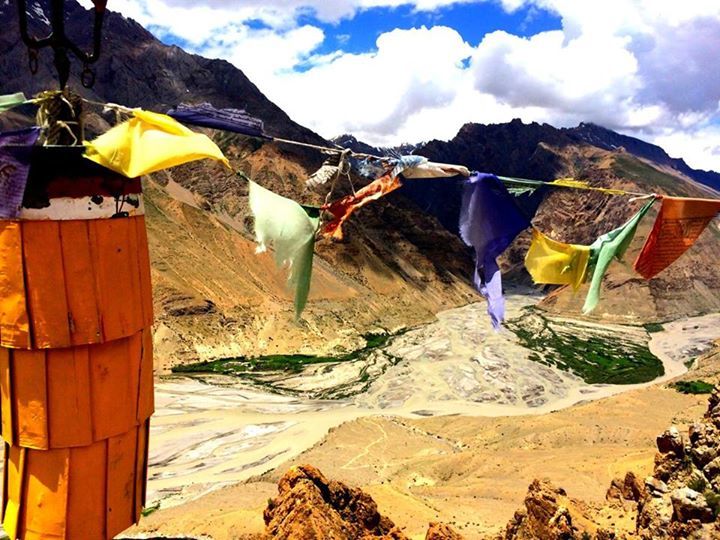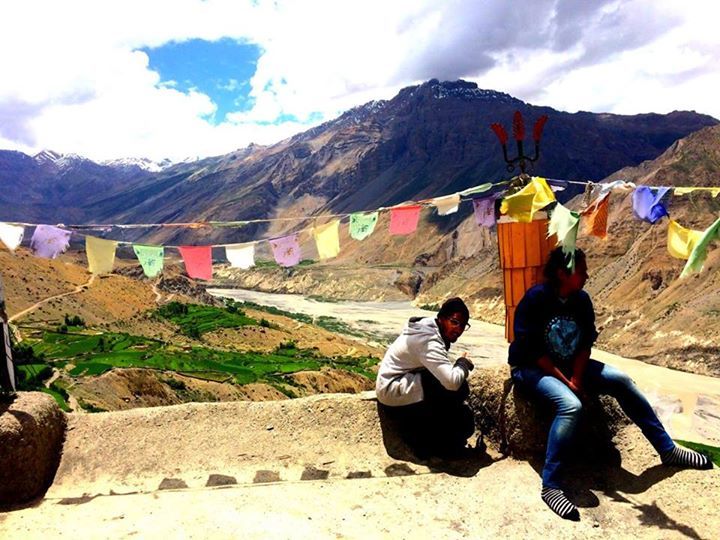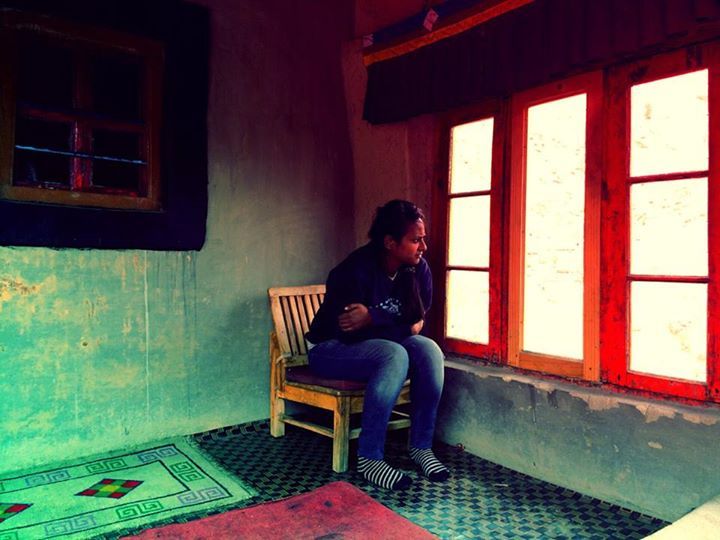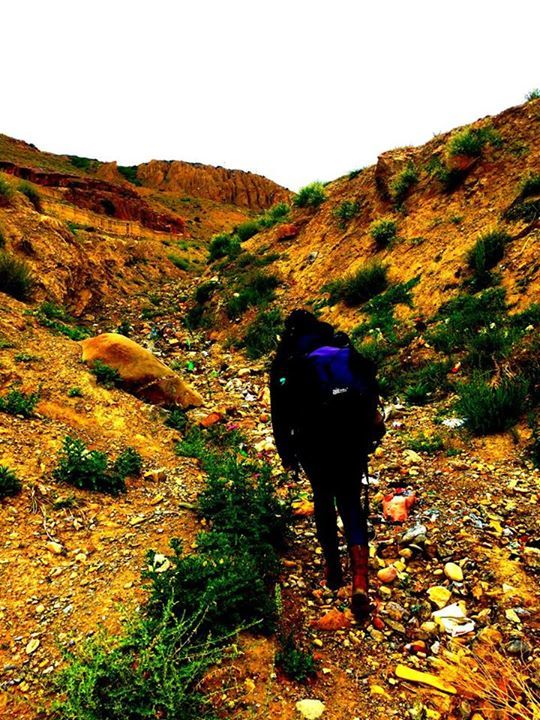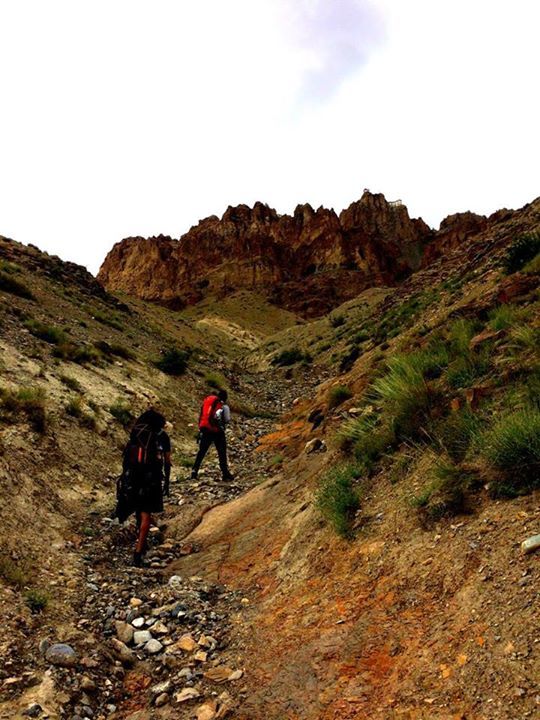 It has been more than a month since I came back from Spiti, almost in the middle of my next trip but for some reason, it never stopped to grow on me. I am still reminiscing those days, the challenge, the struggle of keeping it on the budget and fighting our way through the last leg of the trip. But everything said and done, Spiti was a smooth transition from a tourist to a traveler, for me to say the least! While there were many times when I thought "this has to be my first time", trek to Dhankar Monastery takes the winning spot. For the people who have already been to Dhankar and are reading my blog will call me a case of an over-exaggeration for Dhankar trail is perfectly done that goes all the way from the main road to the monastery. So much so, even the cars/trucks can go till the end. Then what makes my trek so different than yours that it warrants the title? Well read on!
From Kaza to Dhankar
Enroute from Kaza towards Tabo, the bus makes a brief stop for passengers who want to visit Dhankar monastery. In all fairness, the driver should have stopped from where the actual trail begins but he asked us to get off the bus at an opening in the mountains that looked nothing like what locals told us. They said it's 1km long stretch, slightly tricky but doable. What lay ahead of us was anything but that. Unbeknownst, we set on the path. We walk a few steps ahead and something in our minds tell us that this cannot be the right way. But with no clue about the "actual trail" and no option but to go ahead, we start walking. 
As we gradually ascend, still confused about the trail, I see a mountain far ahead with a small structure perched precariously on its top, overlooking the confluence of Pin River and Spiti River. I wondered what would it be like to go up there and look below from that vantage point. Little did I know that it was indeed our final destination. I have never transitioned form hope to denial to angst to disappointment so quickly. Far ahead in the distance was an unrealistic path that led to the monastery. How could that be? How can people walk up that path? While we were still pondering over our decision, another group emerged from somewhere who were just as clueless as we were. Staring at the destination, with no other option but to go ahead, we resumed our trek, swearing and wondering if we were right at all.
Difficulty Level, Unthinkable!
As if this wasn't enough, we had heavy backpacks to increase the difficulty level, high altitude to make breathing tricky, fu@#$%* up trail that just didn't make sense and 3 people with nothing but adventure on their minds. So we followed that group, climbed a few rocks, dodged a falling one on my face and started climbing up again. While we were figuring out the route, the other group found the way to the actual, albeit boring one and soon parted ways from us. Ideally we should have been singing songs of mini celebration that we found the way! But did we follow the usual path? No! Dissenters normally don't. So we thought, we are not here for easy-peasy treks. We will find our own way; we could see the hill we wanted to go up to. 
So losing the actual trail, we started walking towards a straight mountain that we had to scale up without any support except our bare hands and shoes that have seen better friction! Falling, tripping, and helping each other, we reached to the top of one hill, then another and then some more until we found a very awkward patch that did not seem to go anywhere.
From a distance, it appeared like we are there. The monastery appeared closer than before, hopes soared high and we gathered the remaining bit of energy to charge towards that "last" stretch. The 2 other friends on the trek were ahead of me. I am lugging behind with my heavy bag and lungs bursting at their seams when one of them looks at another and starts to laugh. The second one reaches the top, looks at me and laughs again. I, walking through that last stretch, was wondering what could be so funny up there! Just when I reached the point where the monastery should have been, I noticed that Dhankar monastery is at another mountain! All the remaining bit of energy drained through me. By now we are hungry with no food and tired with heavy bags. It is about to get dark, destination still miles away and with no hope of going back down, we sat down thinking about what to do.
Moment of Truth!
Somewhere in the distance, we hear people shouting from another hill, telling us to not go any farther. Shaking their hands vigorously and shouting with all their might so that we can hear what they were saying. Apparently, they wanted us to turn back as there was nothing ahead on that path! As much as would like to do what they were telling us to do, there was no way we could go all the way down and then walk all the way up again. So we thought, thanks but no thanks! We proceeded ahead anyway and the trail started to become thinner with every step and a 20 feet drop into the river below. I think my strength was tested in new ways with every step. We had to hold the rocks and walk carefully on that "path" that could only accommodate half of my feet. Thankfully the treacherous trail came to an end and there we saw a very thin strip that connected one mountain to another and passed through the river. We ran across that strip quickly and were now onto the other side. 
Excited to have found the way, we darted through it and crossed on to another mountain. While we were happy that we at least reached the other side, we still didn't know how far is our destination. The problem with these mountains was that the soil beneath our feet was slippery, there was no trail as such so we didn't know which direction to go to and we had to walk up the mountains that stood taut at crazy angles with nothing but hands! So we crossed this one too and after a short while saw the road. It was perhaps our happiest moment because we saw civilization after traversing through the mountains for so long. We let out a cheer and continued again.
The Eeriness of Dhankar
When we finally entered the village, there was something eerie about the place. With its black soil and animal bones scattered around, the homes too put a skull on their entrance gates! We walked through this village with a doubt in our heads. Finally, after walking endlessly for so long, we managed to reach a guest house that helped us up to the main road from the village. We checked into our rooms and found that the room next to ours had a killer hammer with other such tools that just added to the eeriness of the village. Locking our doors and windows firmly, we prayed and slept through the night. 
Next morning, happy to be alive, we visited Dhankar monastery which is 1100 years old and only allows 3 visitors at a time to visit the terrace from where you get panoramic views of the valley, convergence of the two rivers and Dhankar village in its entirety. The scary night, the trek to the top and the Dhankar monastery together made the trip quite interesting. What made it better was the trek down when I slipped and twisted my ankle. The tricky part was that we had exactly 45 minutes to come down to the main road and catch the last bus to Tabo. Hopping and holding my friends, I winced my way down, the trail to the main road was no better with its pointy rocks and 15-20 ft drops right on to the bed of stones! We managed to reach just in time to catch the bus to Tabo.
Just as we boarded the bus, we were greeted by the group that started trekking with us the day before and were amazed to see us back on the bus again. When I asked how their trek was, his one answer "easier than yours" made my day! I think it was a big feat that we accomplished there. The locals too said that even they avoid taking the trail we took. Dhankar trek will forever remain deeply etched in my brain because I don't think I have ever been pushed out of my comfort zone the way I was pushed here!