Are you a beach person? YES!
So, which is your best beach destination?
Whilst Bali might be the highest rated destination for beaches in Indonesia's most incredible islands, a few other islands also offer something spectacular! That is, Pink beaches. Did you know?
Home to three of the world's seven pink beaches, experience the pale pink sandy beach with clear waters on one of the exotic islands in Indonesia.
One of the interesting features of Komodo Island, this Pink Beach has been named as one of the seven pink beaches in the world. Located west of Flores island in East Nusa Tenggara, Komodo island is the largest and it's worth the visit to appreciate the panoramic views!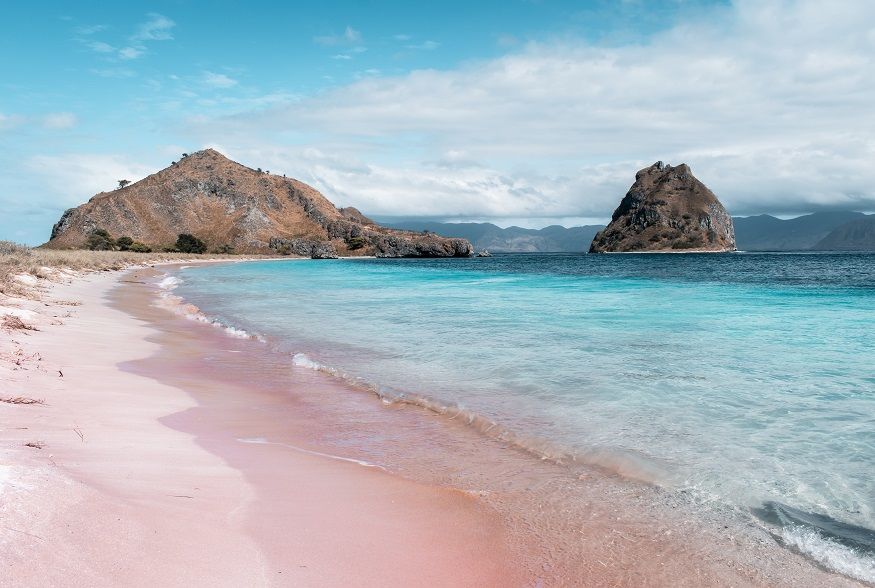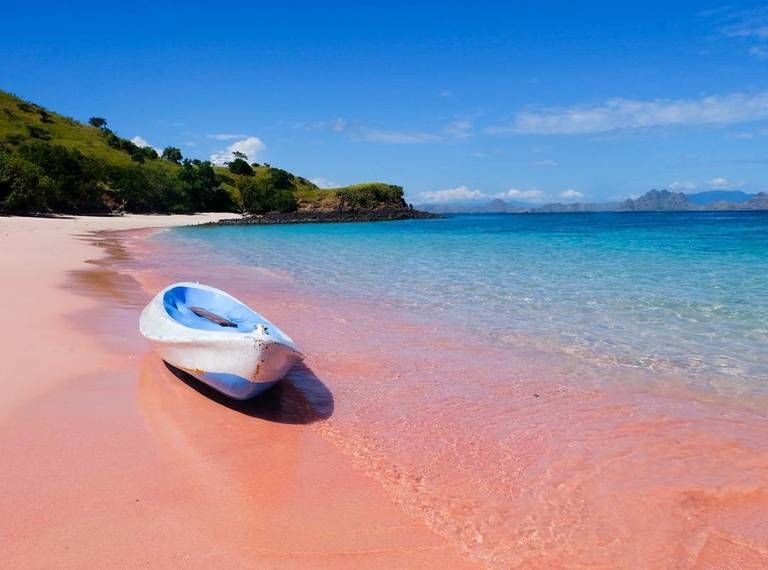 This beach gets its pinkish colour from microscopic animals called Foraminifera, which produces a red pigment on the coral reefs making it an exceptional spot.
While you are here, take a moment to enjoy views of turquoise seas, lush green hills, blue skies, and fascinatingly pink sands. Besides relaxing amidst this picture perfect scenery, you can also indulge in some interesting activities such as kayaking or just have a leisurely swim.
Once you have taken in the magnificent surroundings, go ahead and take a dip in the waters and discover the marine beauty that this pink beach has to offer.
Best time to visit
The best time to visit is from April to June when the monsoon season is over, and when it's not very hot. September–November are also great due to moderate weather! Summer is a good time to visit too, but is usually too windy and packed with crowds and boats.
How to reach
The best route to reach Komodo National Park is definitely through Bali. Bali has a well connected airport with international flights available from across the world. Domestic flights are available from all major cities of Indonesia.
From Bali, a local airline has daily flights to Labuan Bajo. Once you are there, you can head to Komodo by speedboat. The port is a 10-minute drive from the Labuanbajo airport.
You can either choose to dock straight on the fabled Pink Beach, or do the 4-hour trek through the coral cliffs and mangroves to reach the beach.
Where to stay
Check out the quirky La Boheme hostel - offering private or dorm style accommodation. You can also enjoy free banana pancakes 24/7!