Mumbai- the financial capital of India is a bustling metropolis. As we all know, many people throughout the country come here with so many dreams in their eyes. With each passing day and every human being that comes here and becomes a part of this city, Mumbai just keeps growing along its length and breadth.
Well, most of us are aware of the story of how Mumbai grew so this massive from being a group of seven small islands. We all know of how they were connected to each other, how Britishers built beautiful heritage buildings in today's southern Mumbai.
But how many of us really know about the history of Mumbai about thousand years ago! Did you know that Mumbai was a bustling centre & university for Buddhist studies back then? Did you know about the conflicting history of a thousand year old cave in Mumbai that served as a temple as well as a church at some point of its history?
Even before the Britishers came & ruled here, there existed several rock-cut caves that are still standing as a testimony to those times against all the odds, living us to tell the tales. Read on to know more about these fascinating caves that are located within the city limits of this massive metropolis...
Mandapeshwar caves: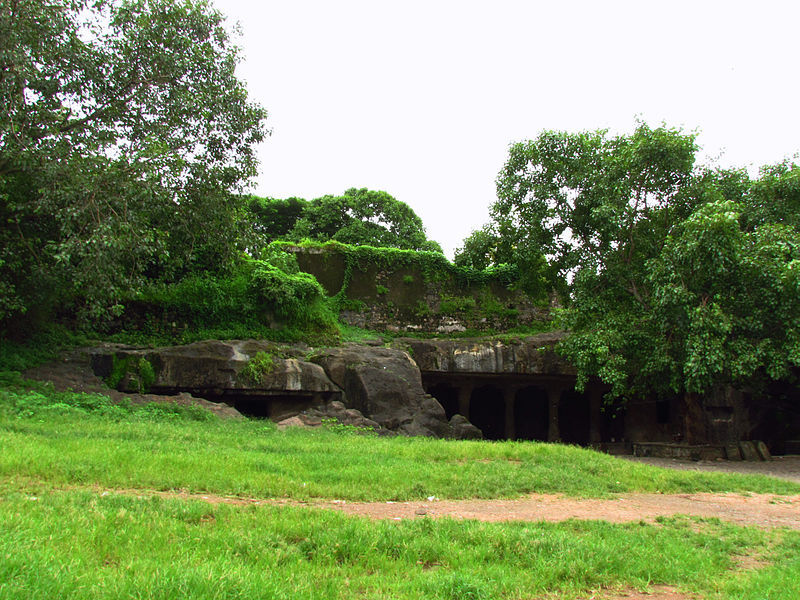 These 6th century caves are located in a quiet peaceful corner of Borivali- an otherwise chaotic northern suburb of Mumbai. This rock-cut pair of caves consist of a big impressive cave shrine with front court and a smaller cave to the left. Originally meant to be a Shiva shrine, was converted into a Christian chapel during Portuguese rule of Mumbai. In 18th century, Marathas defeated the Portuguese in battle of Vasai and reconvered it back to Shiva shrine. With British rule that followed, the shrine was reused as a chapel until the chapel was destroyed post independece and was finally notified as a 'protected monument'.
How to reach: 1.1 km (15 minutes walk) from Dahisar West station on Mumbai's western suburban railway line.
Jogeshwari caves:
Belonging to Goddess Yogeshwari, these caves are one of the earliest & biggest examples of Hindu rockcut architecture. Their approx time period is same as Mandapeshwar caves but are much bigger in size.
Although encroachments & everything else that came up with it has taken a toll on the sculptures & the caves overall, the damage was tried to be reversed by removing the encroachments and clearing off the area upto 100 meters from caves. Most notable here are various sculptures of Hindu Gods and the Buddist pillars in the mandapas.
How to reach: 1 km (13 minutes walk) from Jogeshwari station East side on Mumbai's western suburban railway line.
Mahakali caves:
Also known as Kondivite caves, these are 19 rock cut caves carved out of volcanic Basalt rock over a large period of time ranging from 1st century BC to 6th century AD. These caves are Buddhist in nature and are well preserved compared to the Jogeshwari caves which are infested by encroachments. Look out for Buddha figures and chaitya halls here in the Mahakali caves which can be easily reached from Jogeshwari or Andheri stations (East side) or from the Jogeshwari Vikhroli Link Road.
Kanheri caves: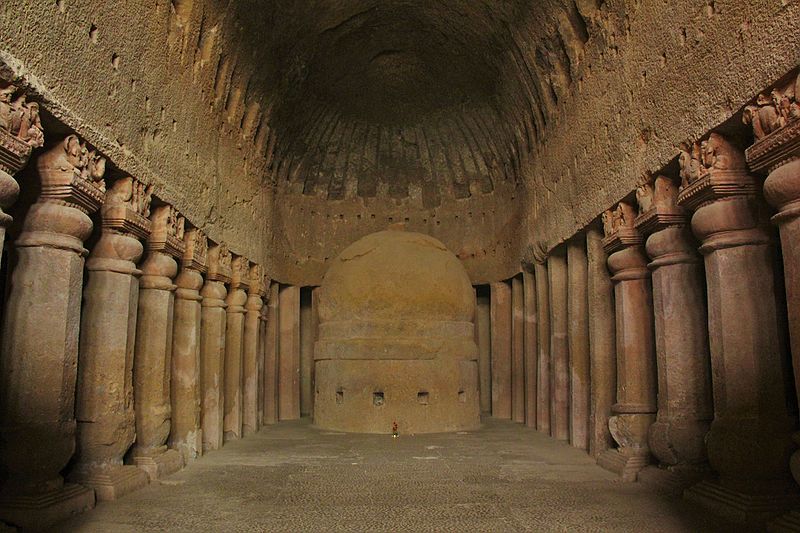 The largest Buddhist caves not only amongst the caves in Mumbai, but in entire India, Kanheri caves are situated in the environmentally protected zone of Sanjay Gandhi National Park in Borivali suburb of northern Mumbai. Kanheri being the erstwhile university during 1st century BC to 11th century AD, has not 1 or 2 but a total of 120 plus discovered caves spread across a large area in the hills of SGNP. Caves here include Chaitya halls, Viharas, stupas as well as massive carved figures of Buddha which are a famous picnic spot for Mumbaikars. This place turns even more magical in monsoons when the greenery takes over this entire area with many small- large streams and waterfalls come gushing down these historic caves best accessed from Borivali station (East) of Mumbai's western local railway line.
Elephanta caves: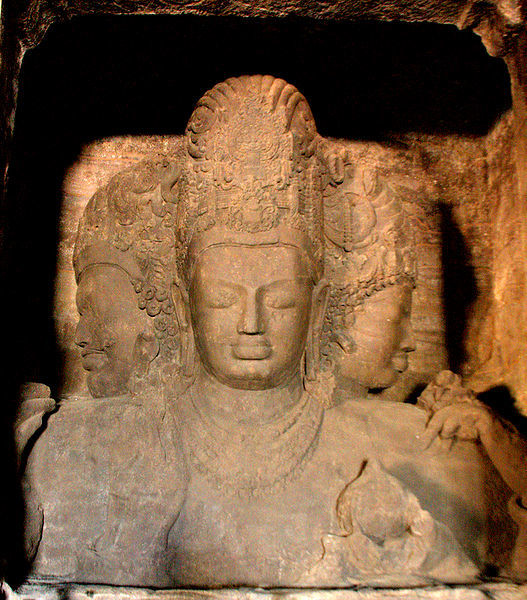 Although technically not in Mumbai, but in Uran taluk of Raigad district, this group of seven caves is the most famous and most visited of all despite being located on an island accessed only by the means of sea.
These caves locally known as 'Gharapuri leni' are a total of 5 Shaivite Hindu and 2 Buddhist caves of which cave number 1 is the largest and most impressive for its massive rockcut Trimurti sculpture. It is not clear as to exactly when was the construction of these caves undertaken and under which dynasty, although it is believed that the caves could be possible work of Konkan Mauryas, Kalachauris or the Rashtrakuta dynasty which puts its creation time period somewhere between 6th century to 8th century.
These caves were declared a UNESCO world heritage site in 1987 to preserve its sculptural art which deteriorated during the Portuguese rule of Mumbai.
These caves are best accessed by approximately a 45 minutes ferry ride from Gateway of India in southern Mumbai's Colaba. After reaching Elephanta jetty, one can either take a toy train ride or walk till the base of the caves and then climb several steps to reach the caves.
Frequent Searches Leading To This Page:-
caves in mumbai, caves holidays near mumbai, weekend getaways from mumbai, weekend holiday trip from mumbai, weekend tour cost from mumbai