9:00 AM - We had breakfast in the Stone Room Restaurant at the lovely Ballyseede Castle, then had to check out and say farewell. What a fantastic experience!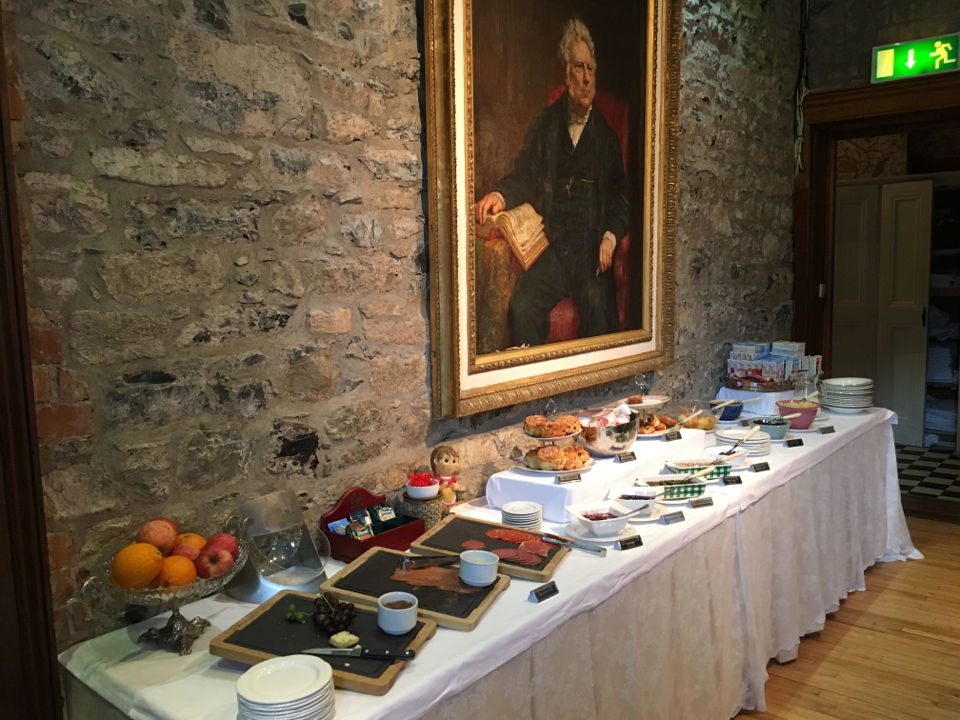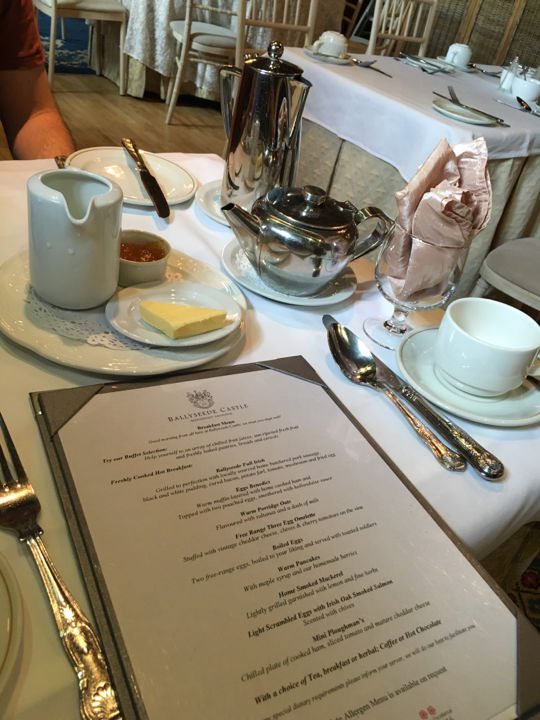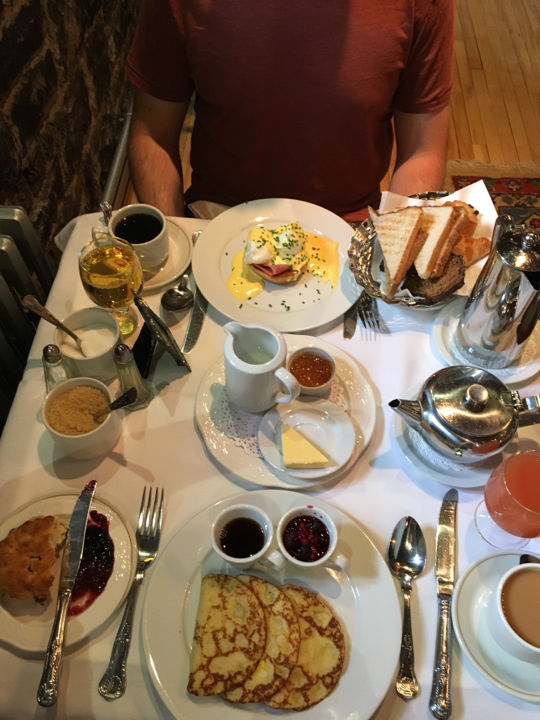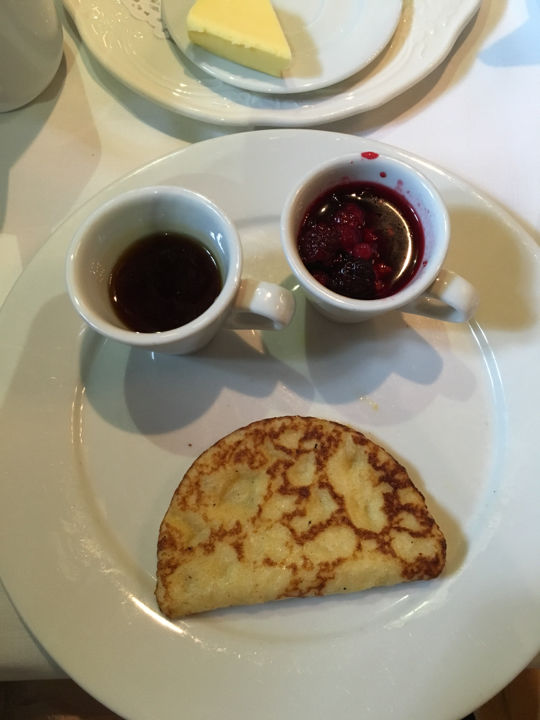 11:00 AM - From Ballyseede we headed to the Dingle Peninsula. We took a more scenic route over Conor Pass to get the views you see in the first few pics, then got a tour of the Dingle Distillery in Dingle Town. It produces Whisky, Gin, and Vodka but the Whisky was still in the barrel so we ended up doing a tasting of the Gin. It was surprisingly good!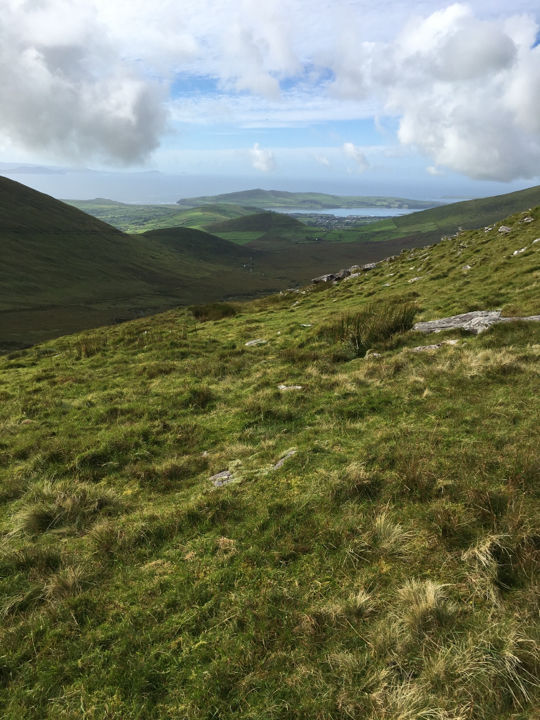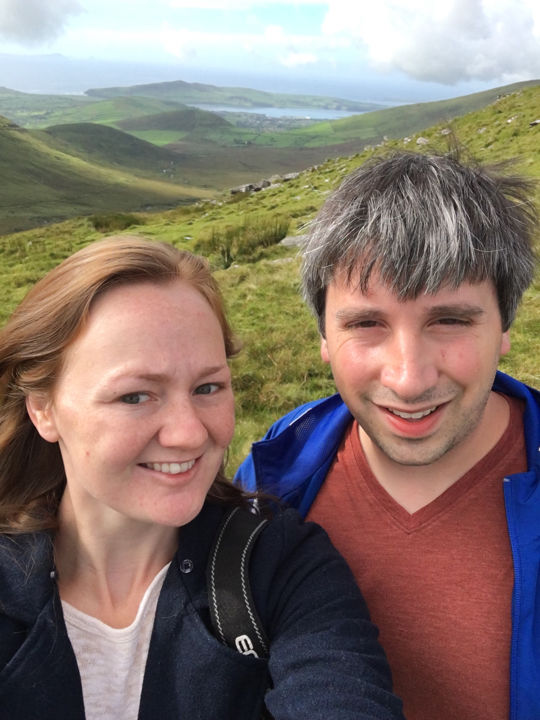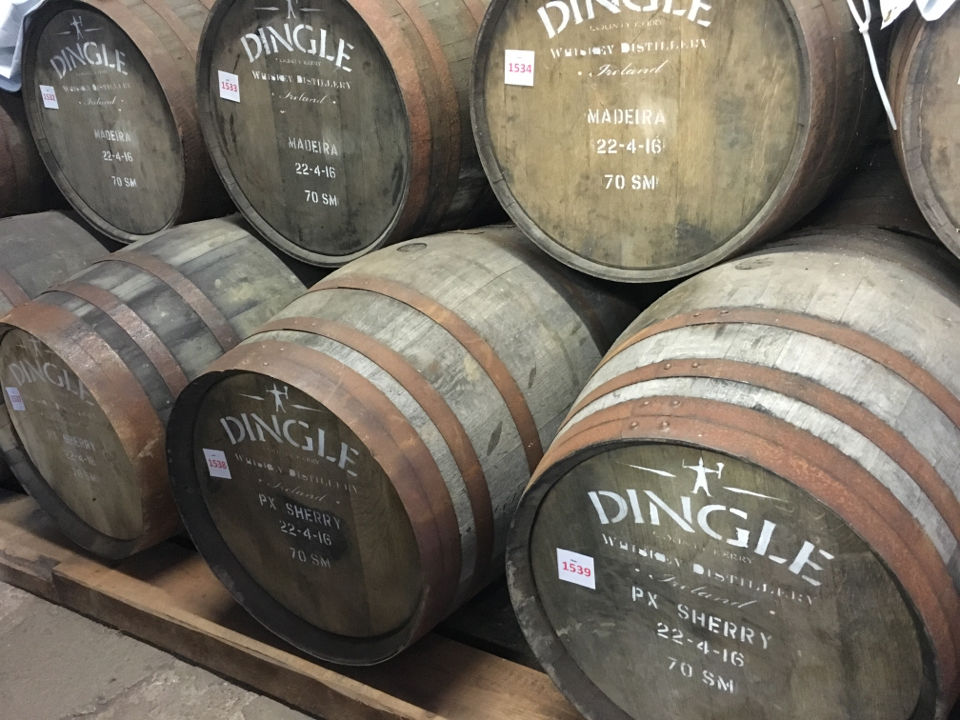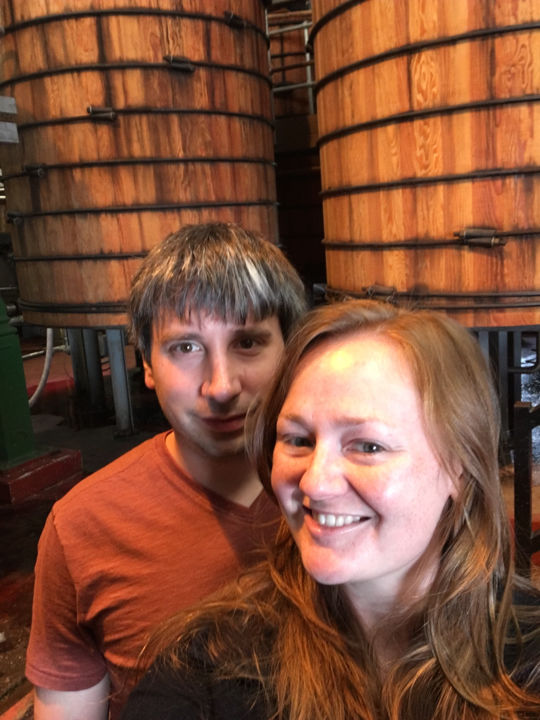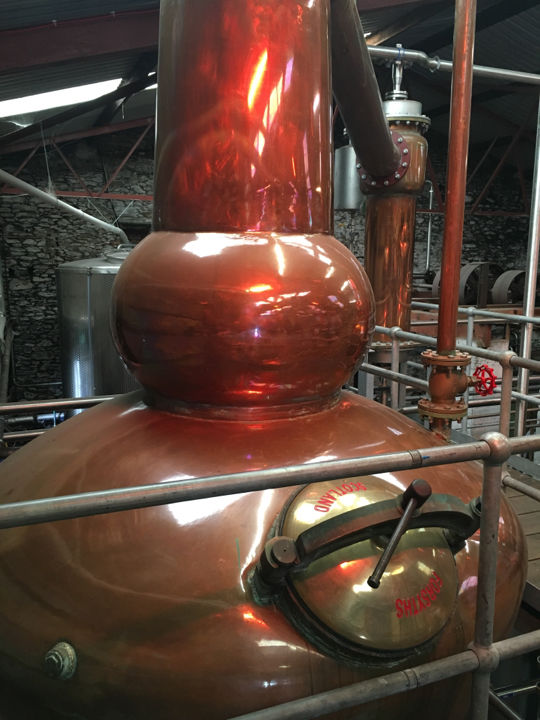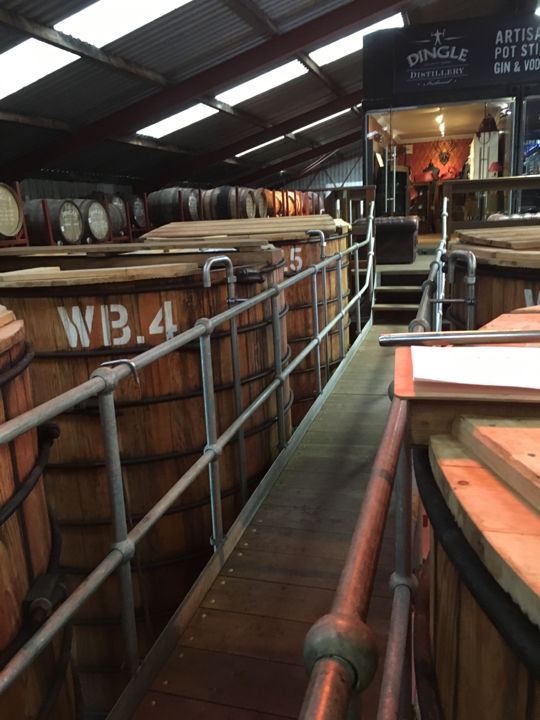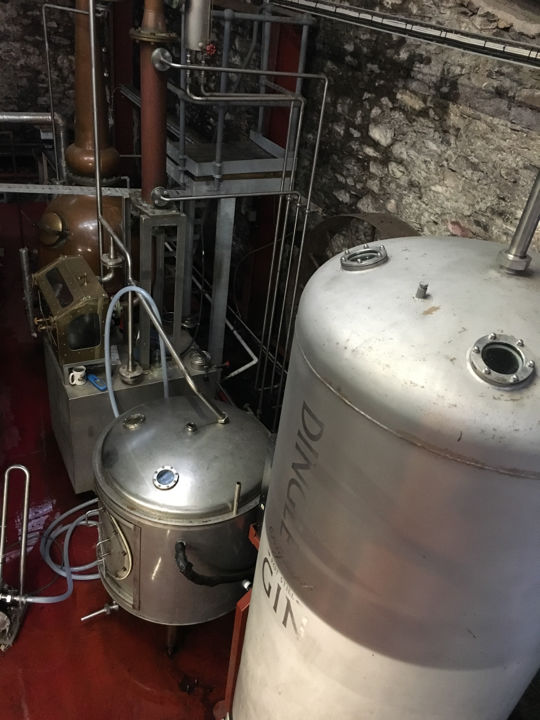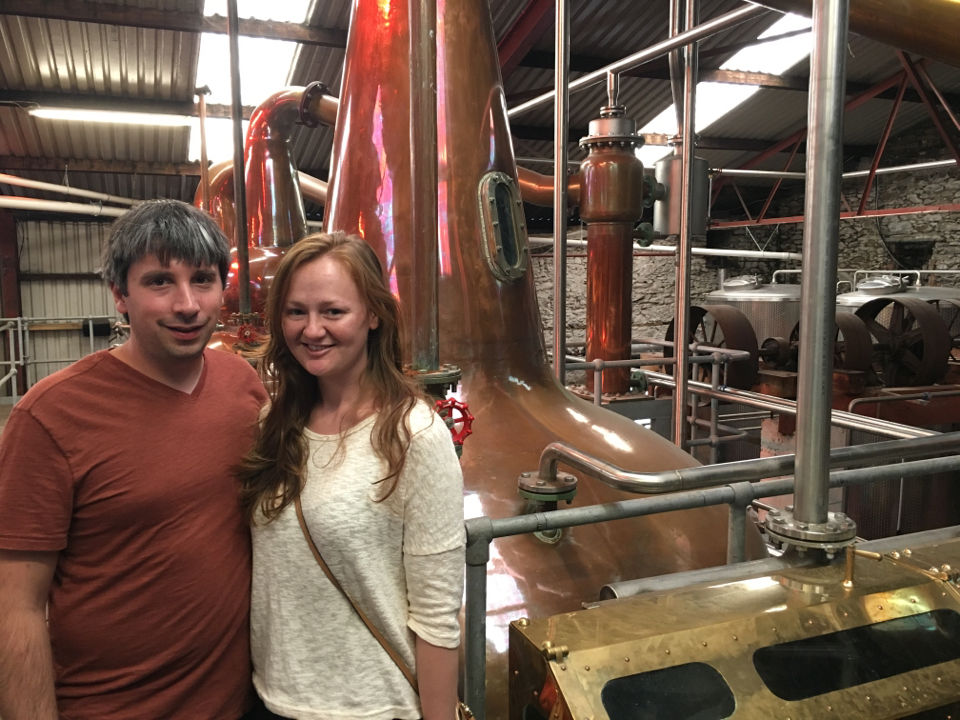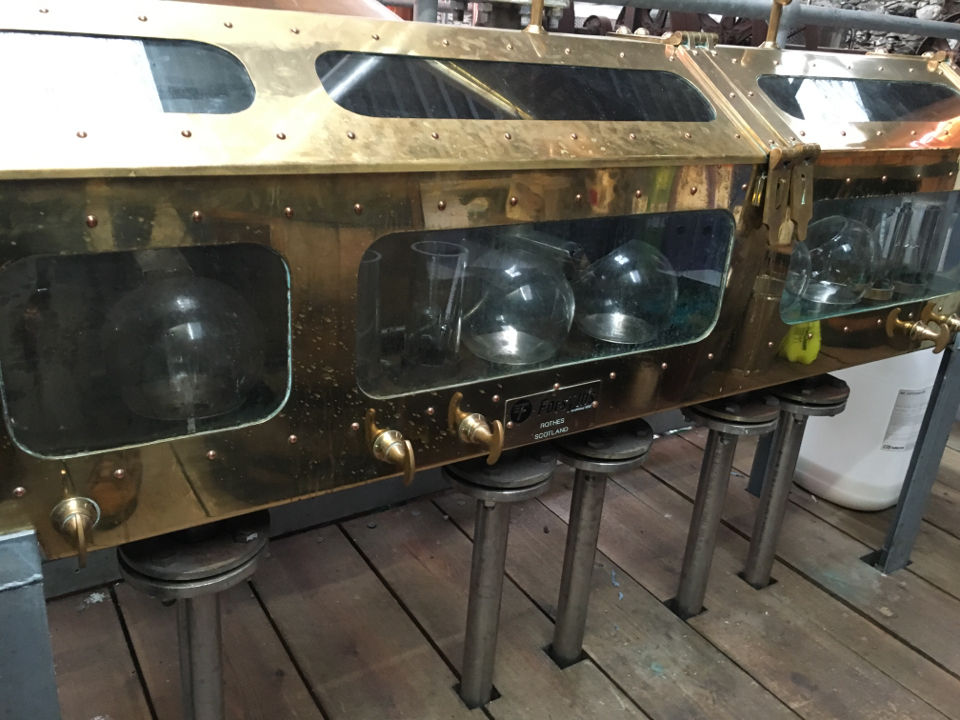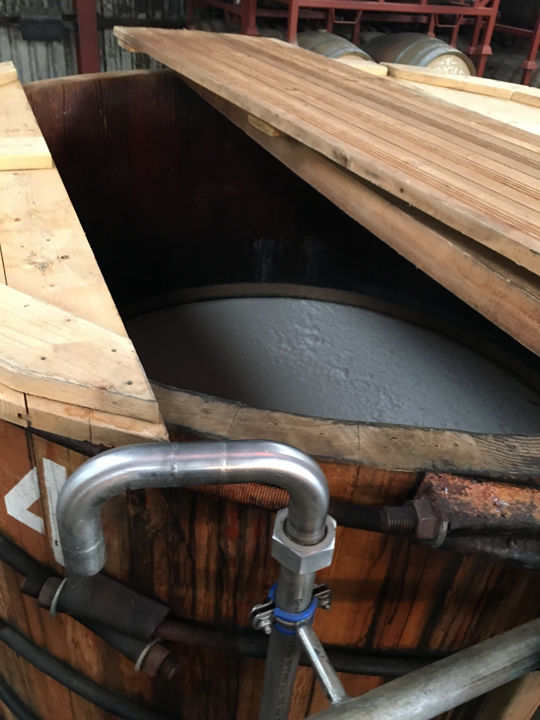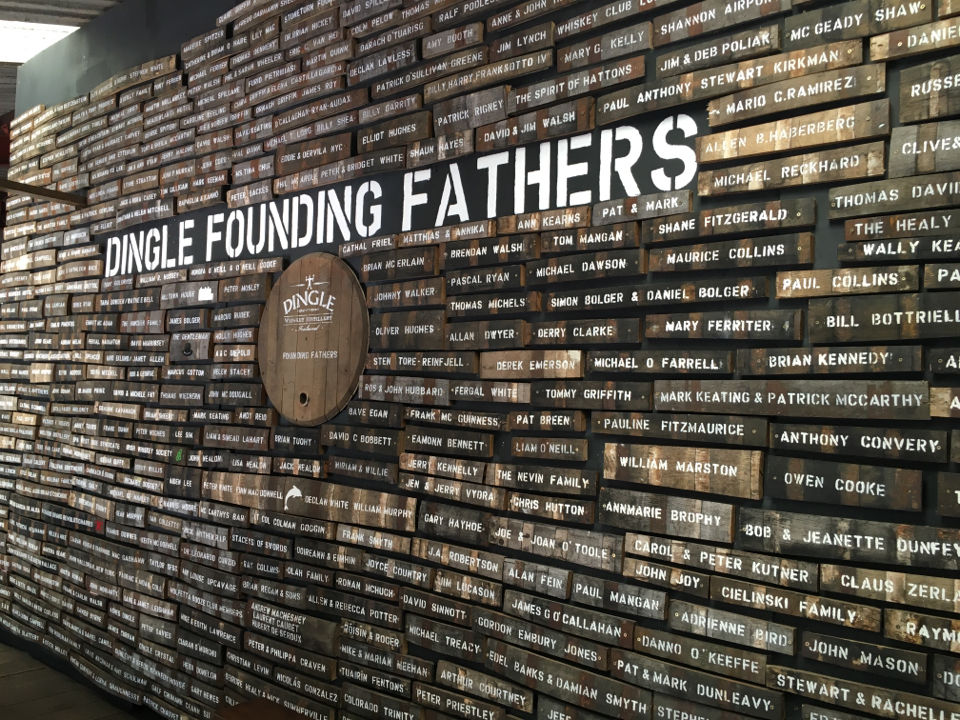 2:00 - After the Distillery we grabbed lunch in Dingle Town and and walked around a bit then headed to an old sheep farm for a lesser known hike. You pay an old farmer and his wife 2Euro to cut through their sheep pasture, and gain access to the Eask Tower and an old bunker that was used as a lookout post in WWII...but it's the view from the top that makes the whole trek worthwhile.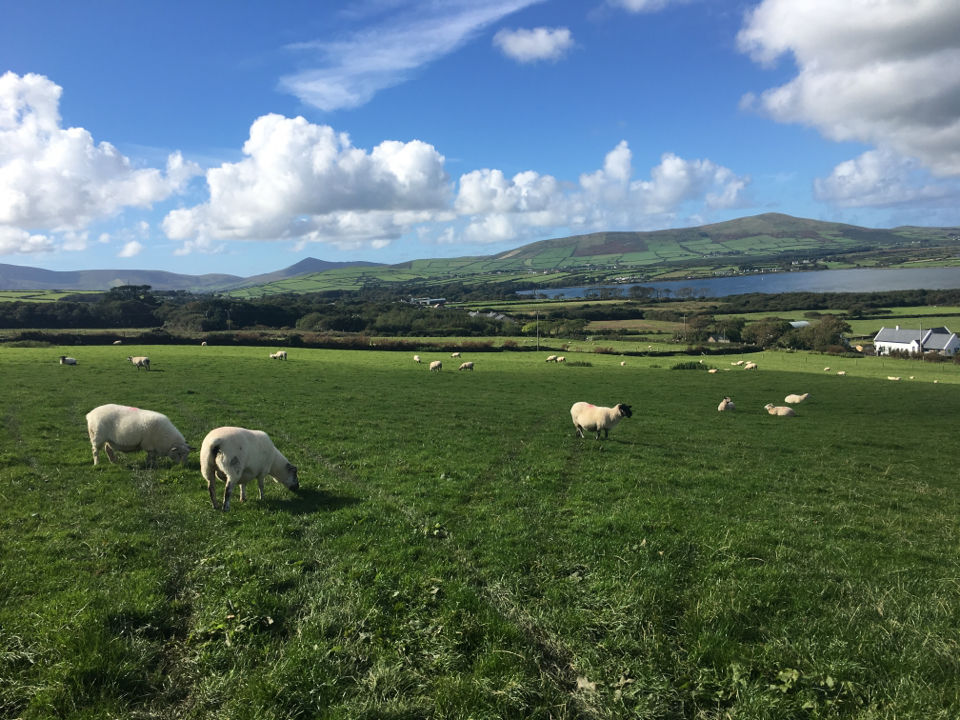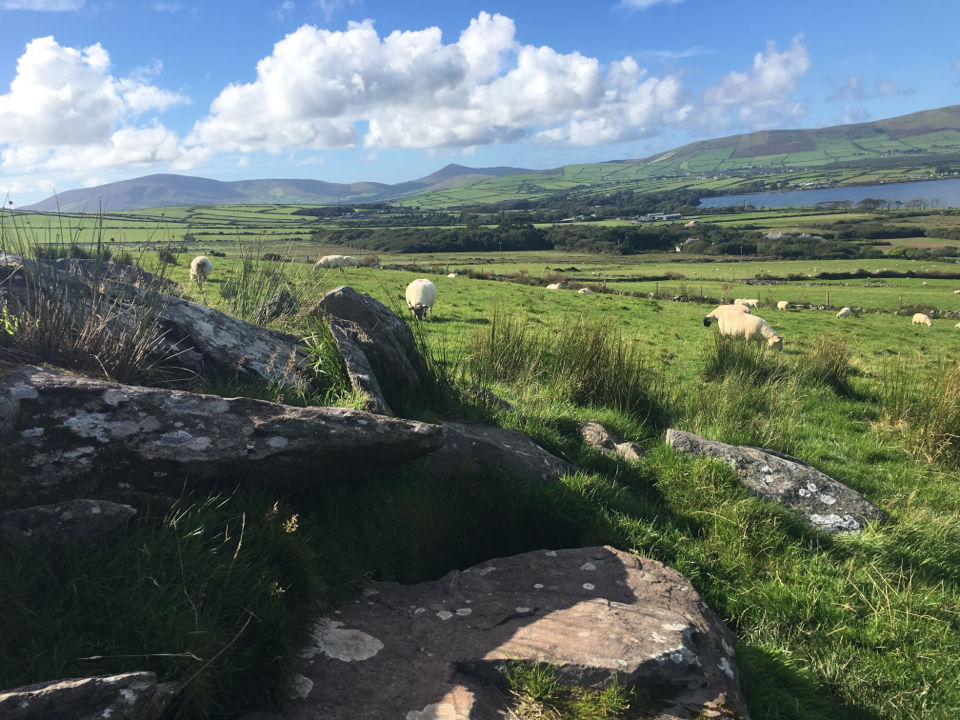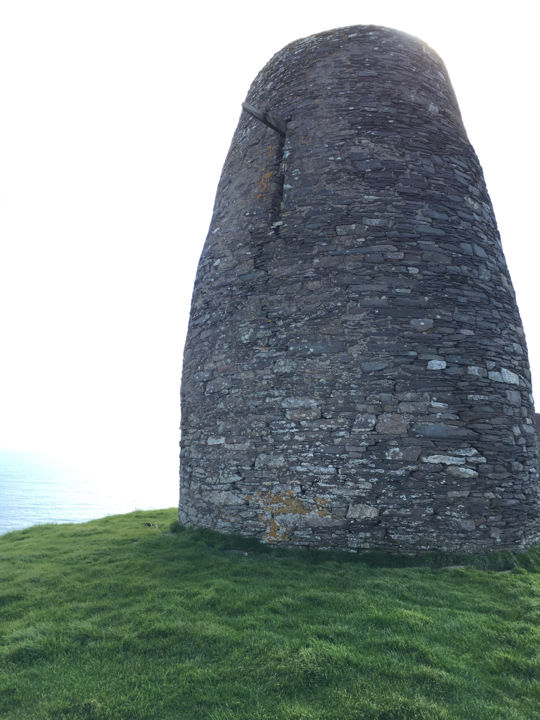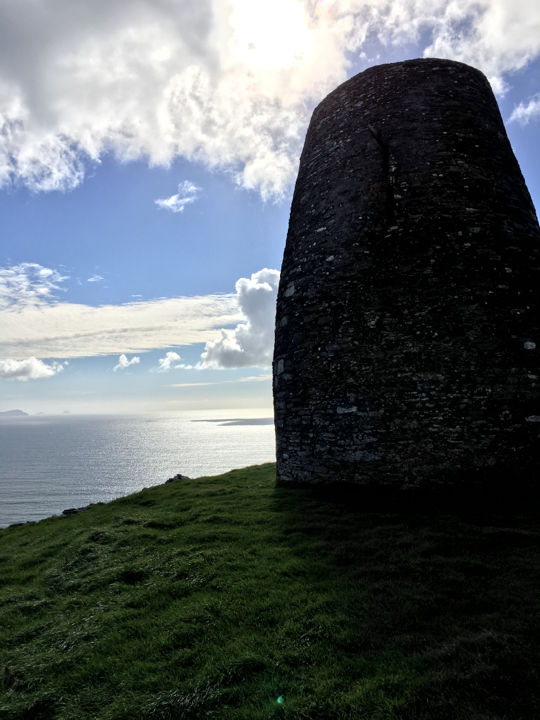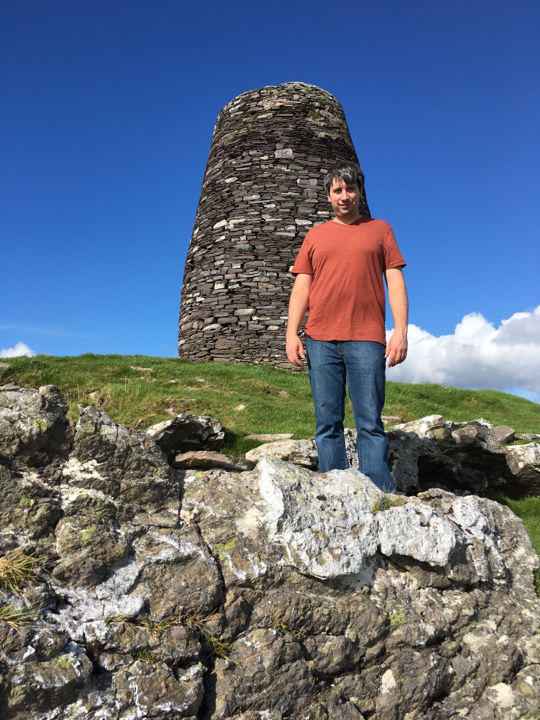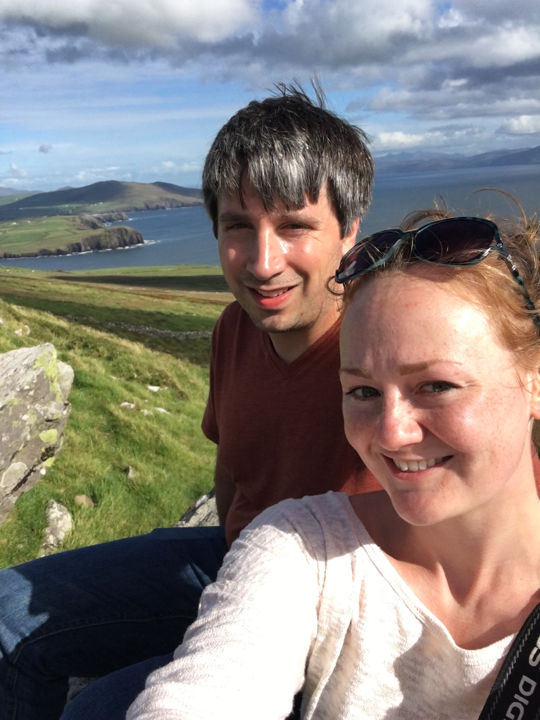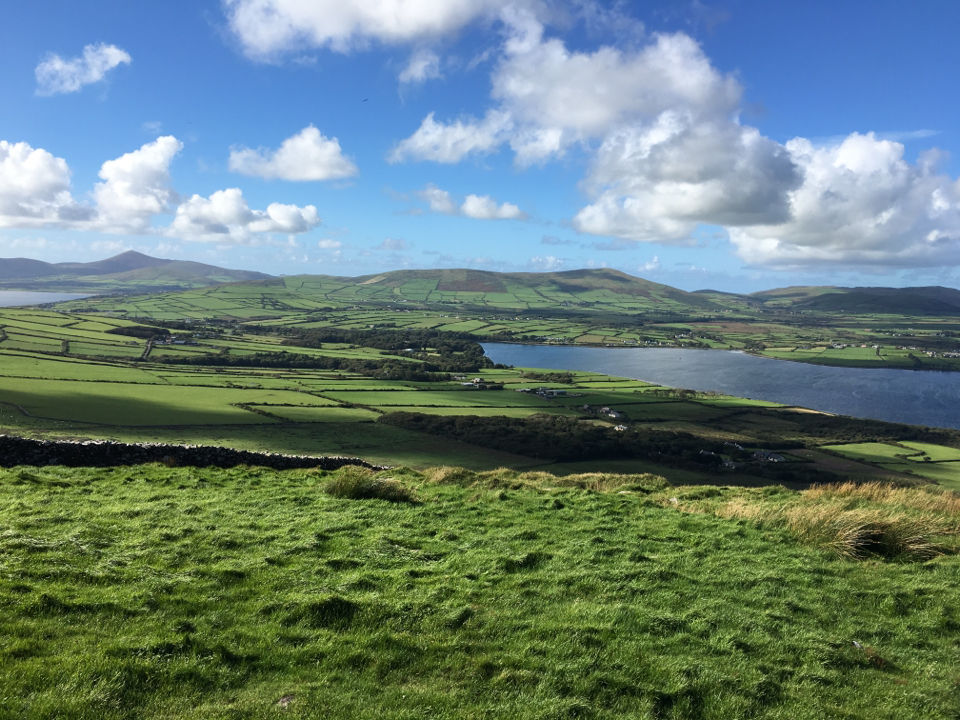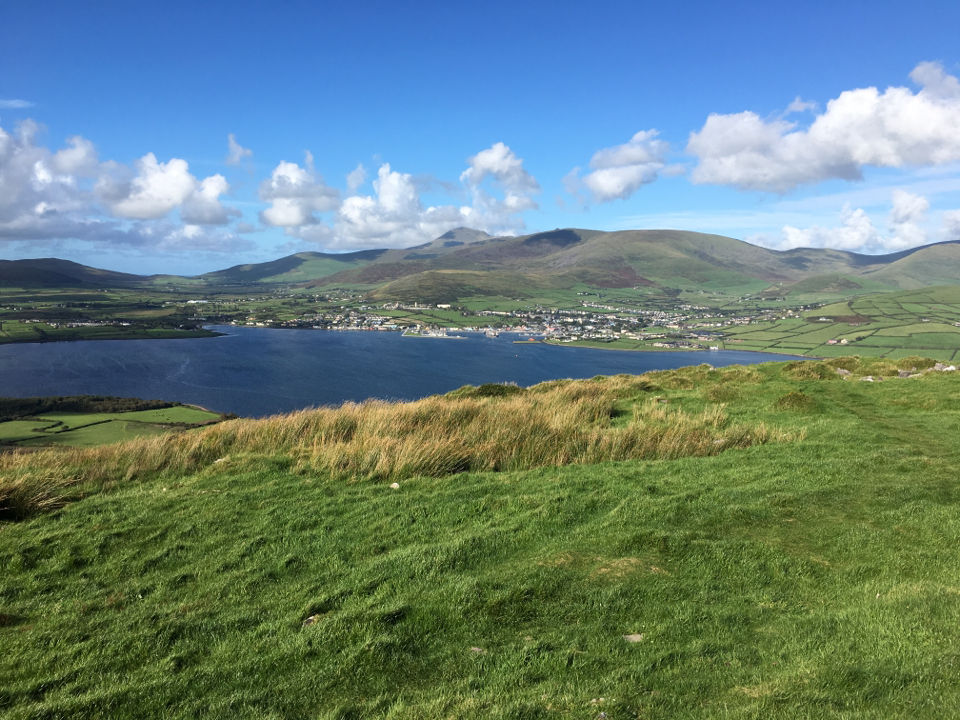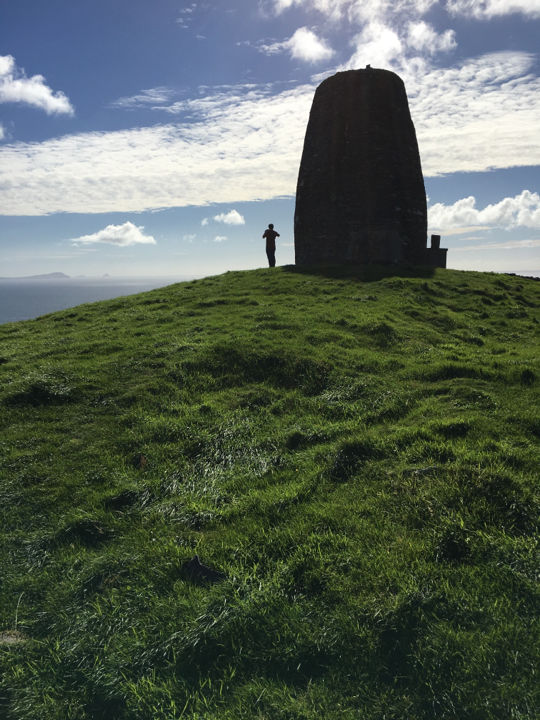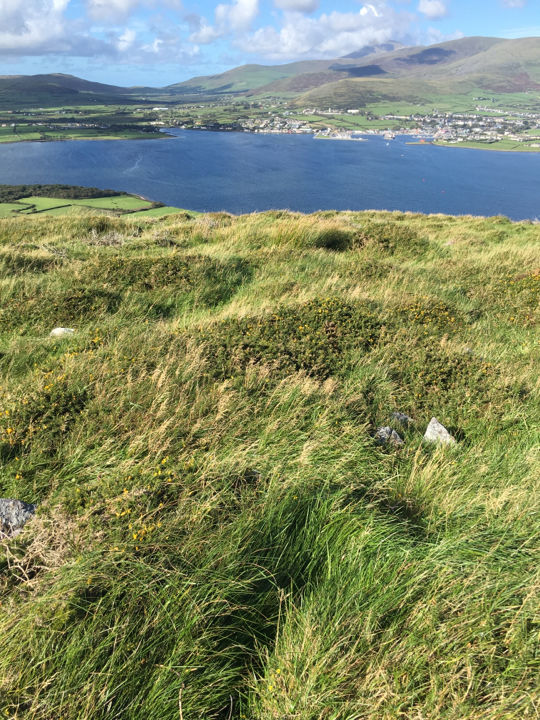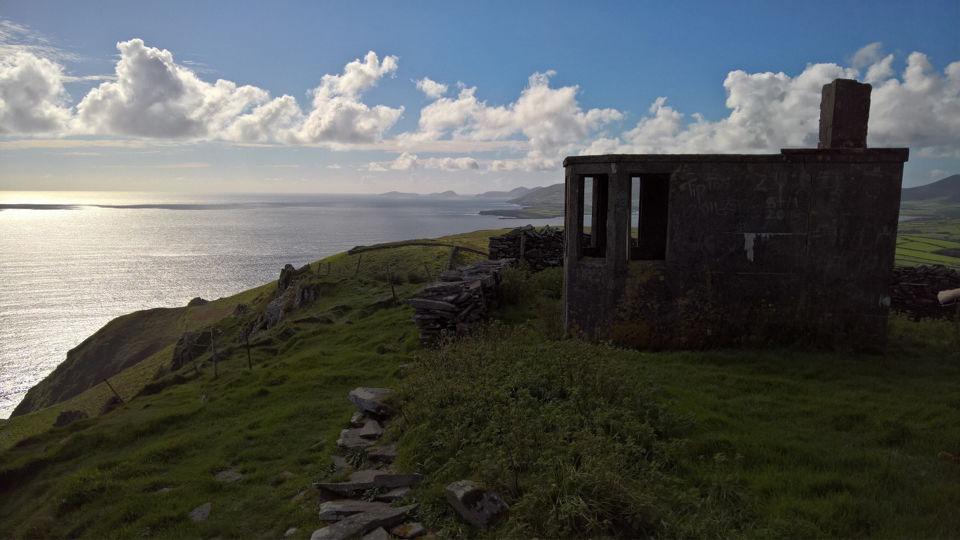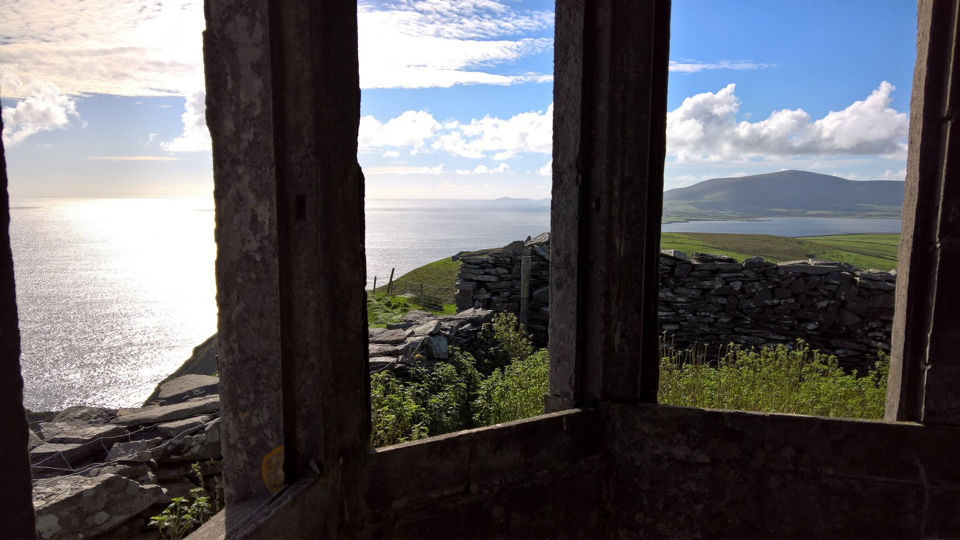 3:00 - After the hike we drove around the perimeter of the Dingle Peninsula following the "Slea Head Drive" and saw some cool stops along the way, like a group of "beebive" shaped huts that are supposedly from 2000 B.C. We also saw the filming location of the upcoming Star Wars sequel. :) After Slea Head we drove past Inch Beach on our way out of the peninsula, then followed a section of the Ring of Kerry route towards Portmagee. We're staying close to the harbor so we can catch a ferry in the morning to Skellig Michael. Also, here's a picture of a saucy seagull. He was completely un phased.