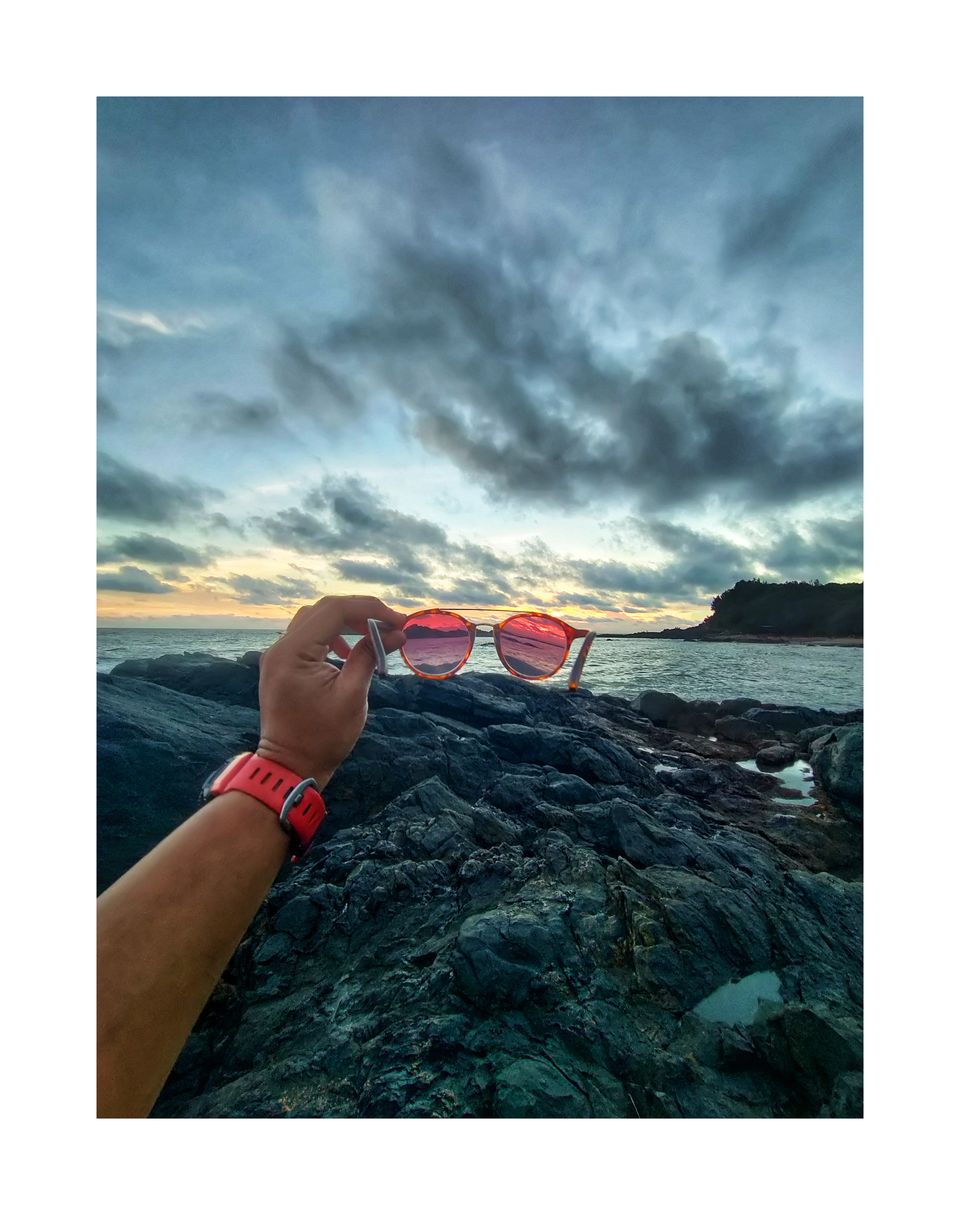 Gokarna!Gokarna!Gokarna! banni banni banni !
Woke the entire bus up. That was our conductor playing the role of a human alarm and a good one, if I may add.
'Banni ' means 'come' in Kannada. And he ushered us to leave, as the bus had to head to its next destination.
I rubbed my eyes open and looked at the watch. It was only 645am. " Oh Jesus !" I said to my self. "Our driver has been super fast"
Groggily, my two friends and I got off and hailed for a rickshaw.
200bucks and some cramping in the auto through some narrow gullies later, we reached a spot known as the hilltop of Kudle beach. No vehicle can go any closer to the beach, so we walked ,all excited and prepared for a 3 day trip by the Cliffs n Beaches of Peninsular India.
Of course we need years to actually see the entire coast line but this time it was Gokarna and Kumta.
The plan was to get breakfast, check in , and catch a nap if possible and head to the other beaches around Gokarna.
However our day didn't really go as planned.
We got our naps and breakfast and refused to move . The heat stopped us. Somehow managed to go to the OM beach after 4pm. This beach as expected was packed with tourists. People just can't stop taking selfies, playing with water , doing all sorts of things. Due to recent rains, it wasn't advised to go deep in to the ocean but a lil shallow swimming and splashing didn't really matter.
My friends photographed the milky way, while I grabbed an amazing sunset .
OM beach is crowded. So if you aren't a fan of too many people. Avoid this beach and go to the next beach which is the Half Moon beach.
Namaste cafe, situated right at the start of the OM beach although very popular, has only disappointed me. Hence, once my friends were done with their shots, we decided to go back to Kudle beach and get some dinner.
Food is my only religion. So if I am dining by the beach , it better be seafood. So I ordered prawns cooked with butter and garlic. However the chef at Moonlight Cafe surprised me with Tiger Prawns which is way bigger and expensive and whom am I kidding it is indeed extremely tasty !! And this trumps all the other issues !
Savoured every piece with much satiation !
Moonlight Cafe is located at the end of Kudle beach and serves amazing sea food. The hospitality of this shack is amazing , so is the view and the music .
A couple of beers and conversations later we were ready to retire.
We had taken a room at Kudle Ocean Front resort and it's such a lovely place to stay. For just Rs.2000 /- per night, it's a steal and provides excellent comfort relative to the other options you have at that beach.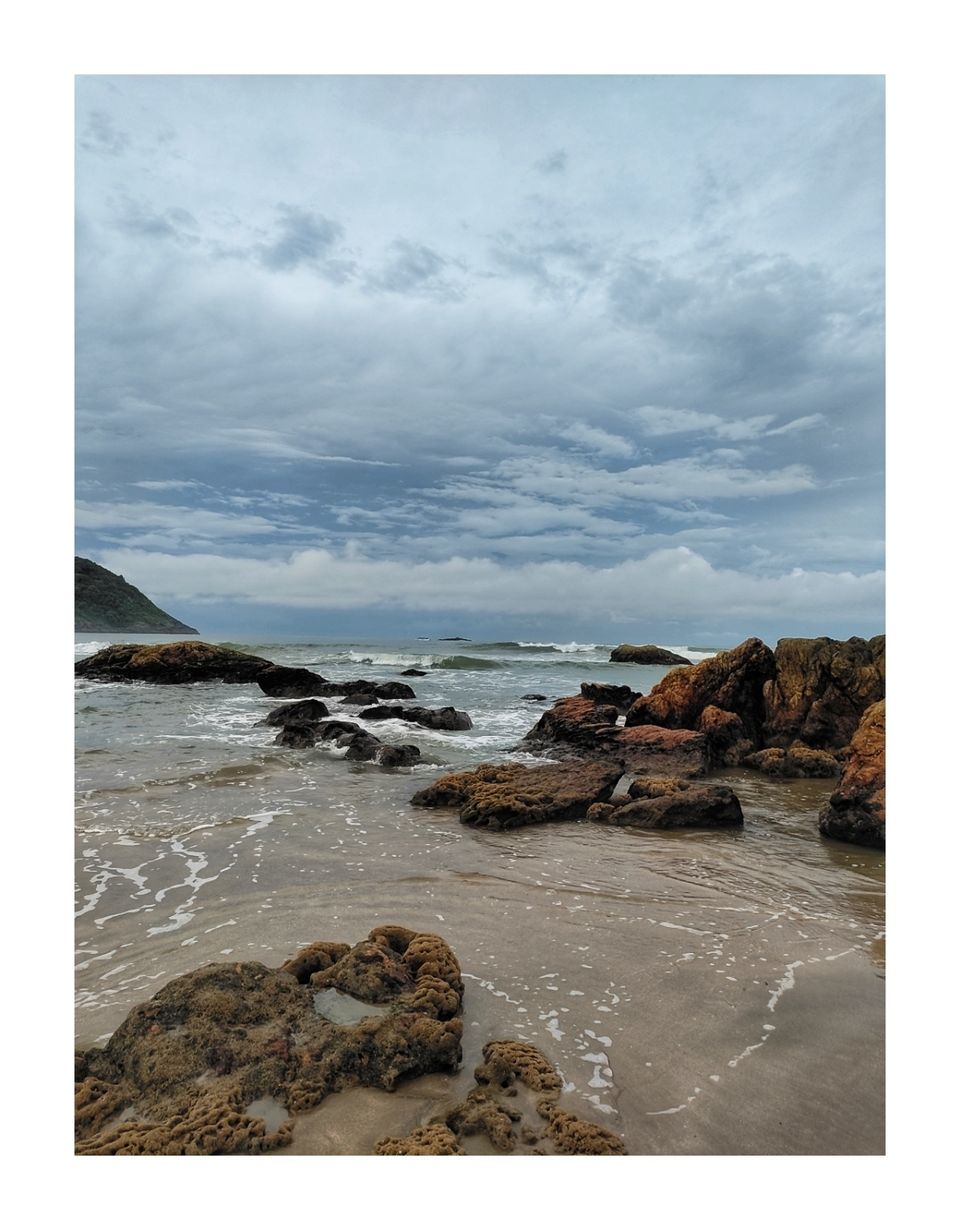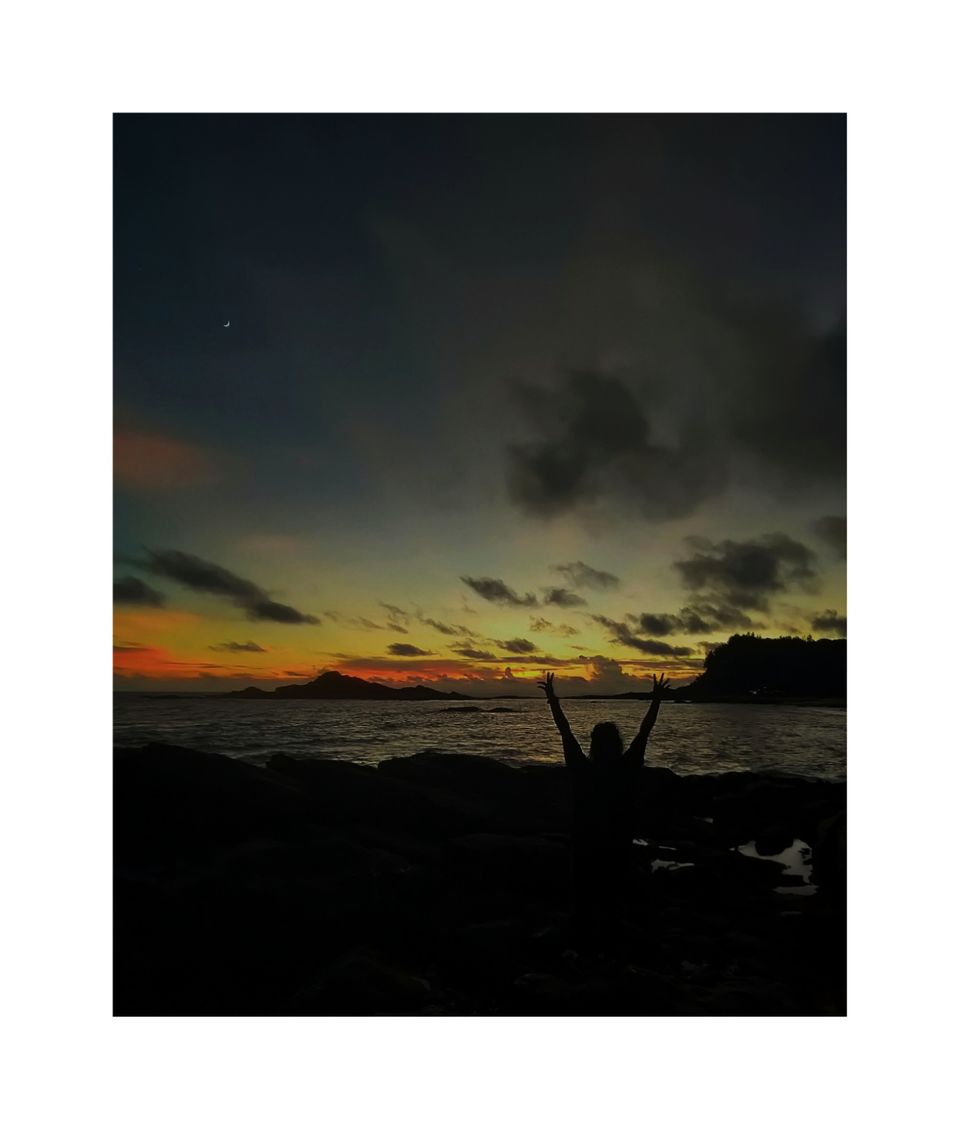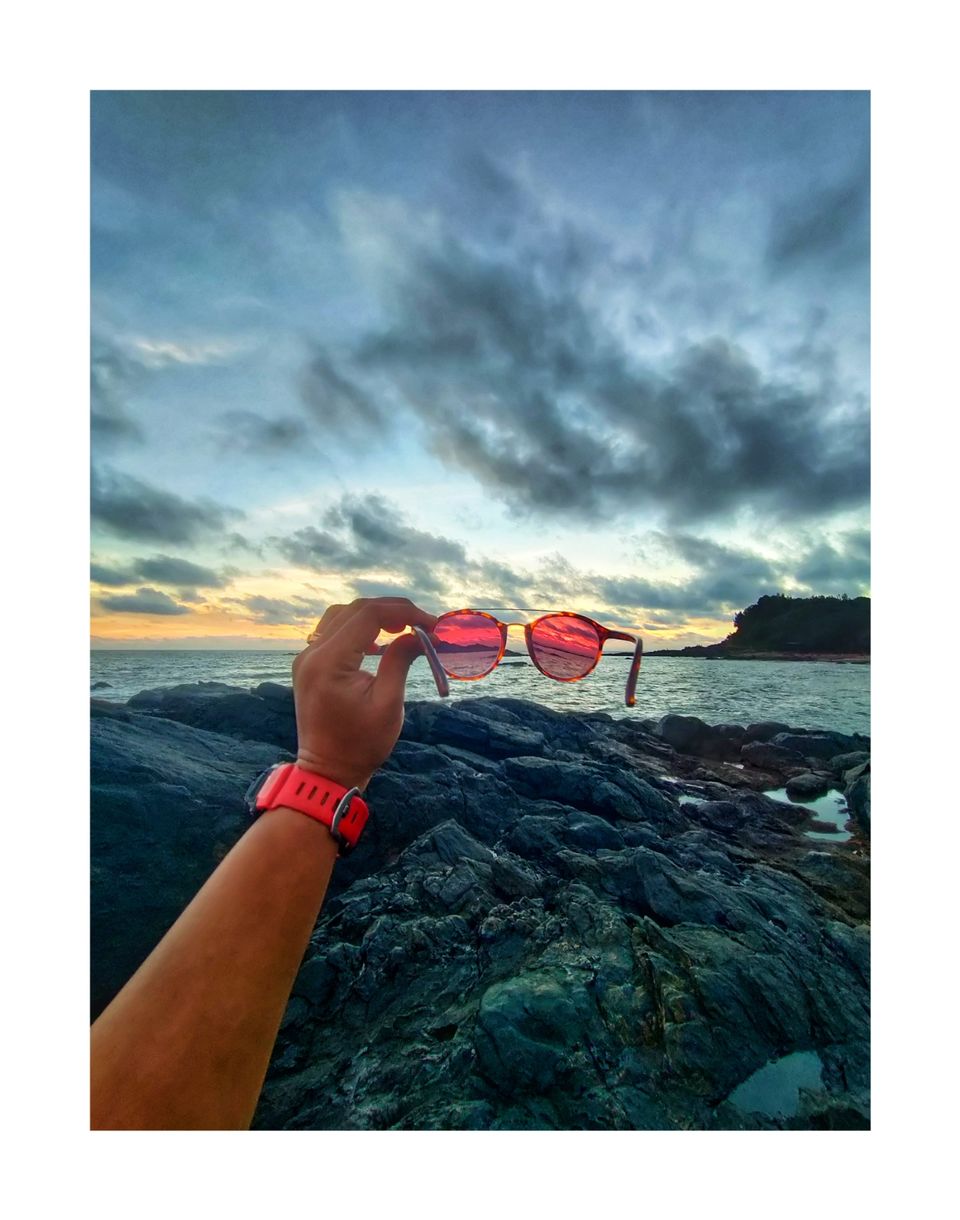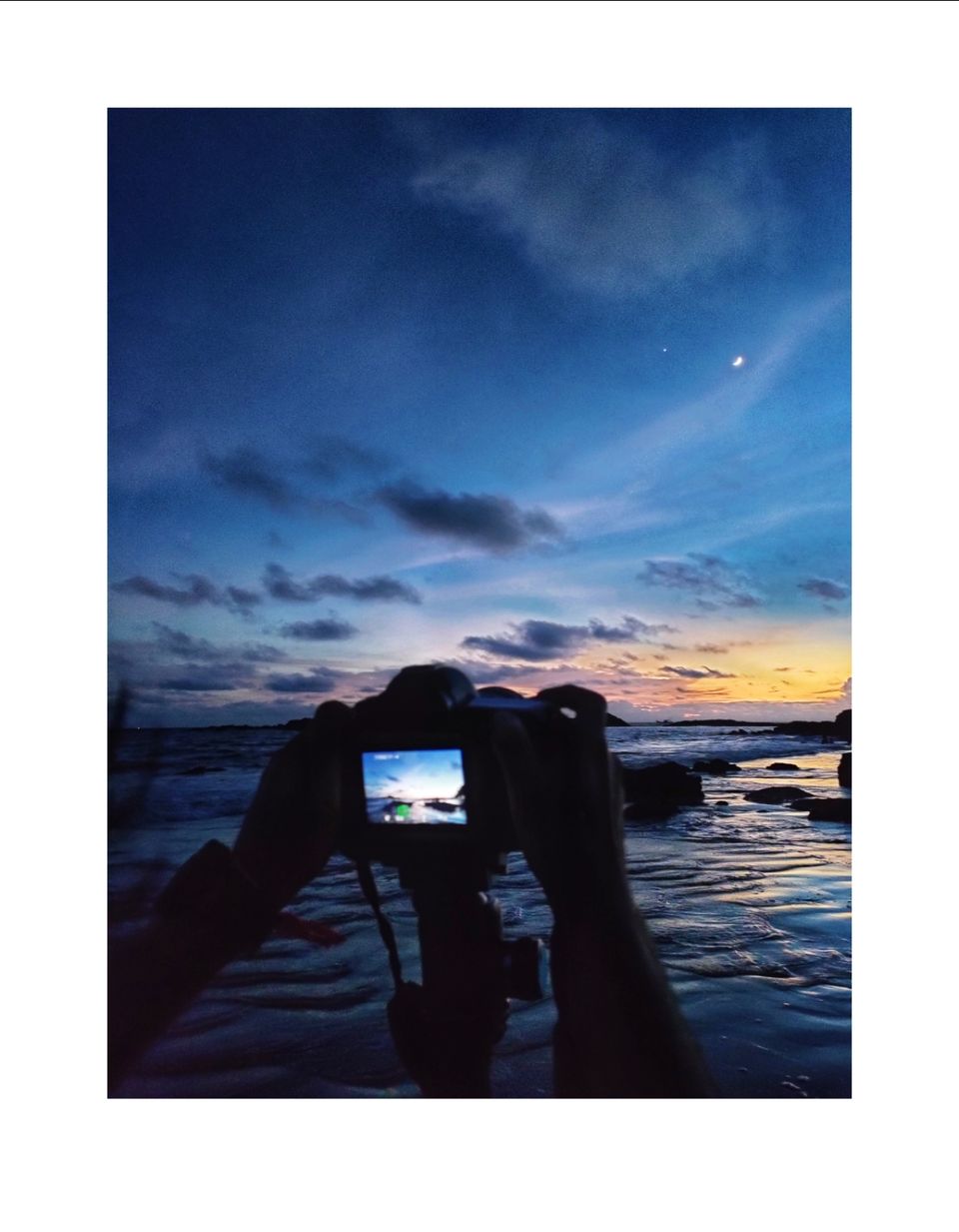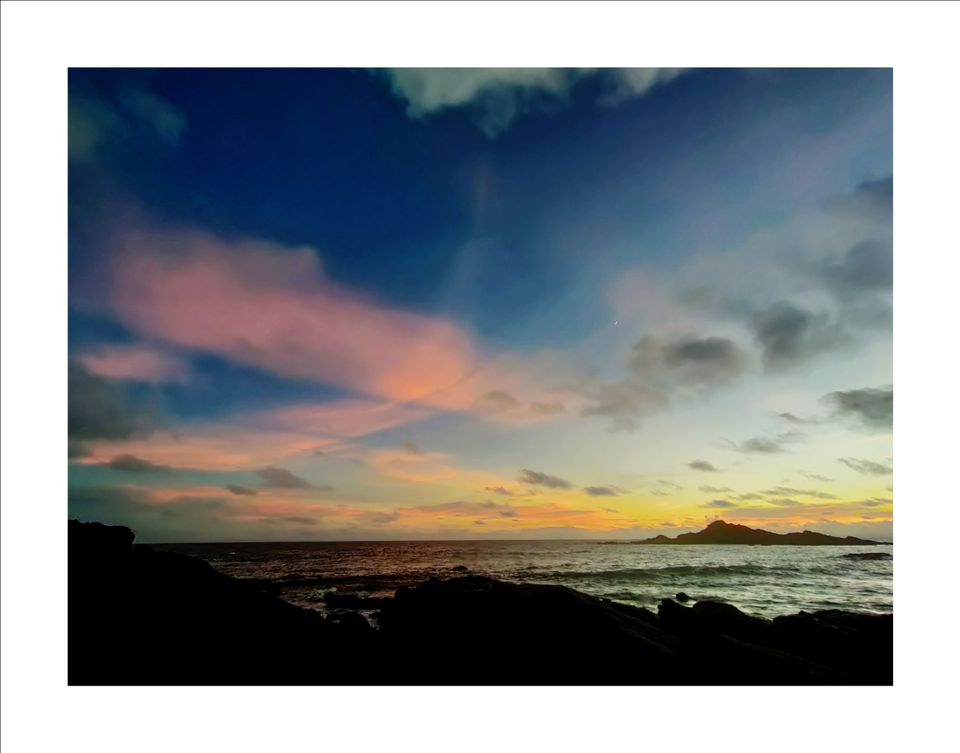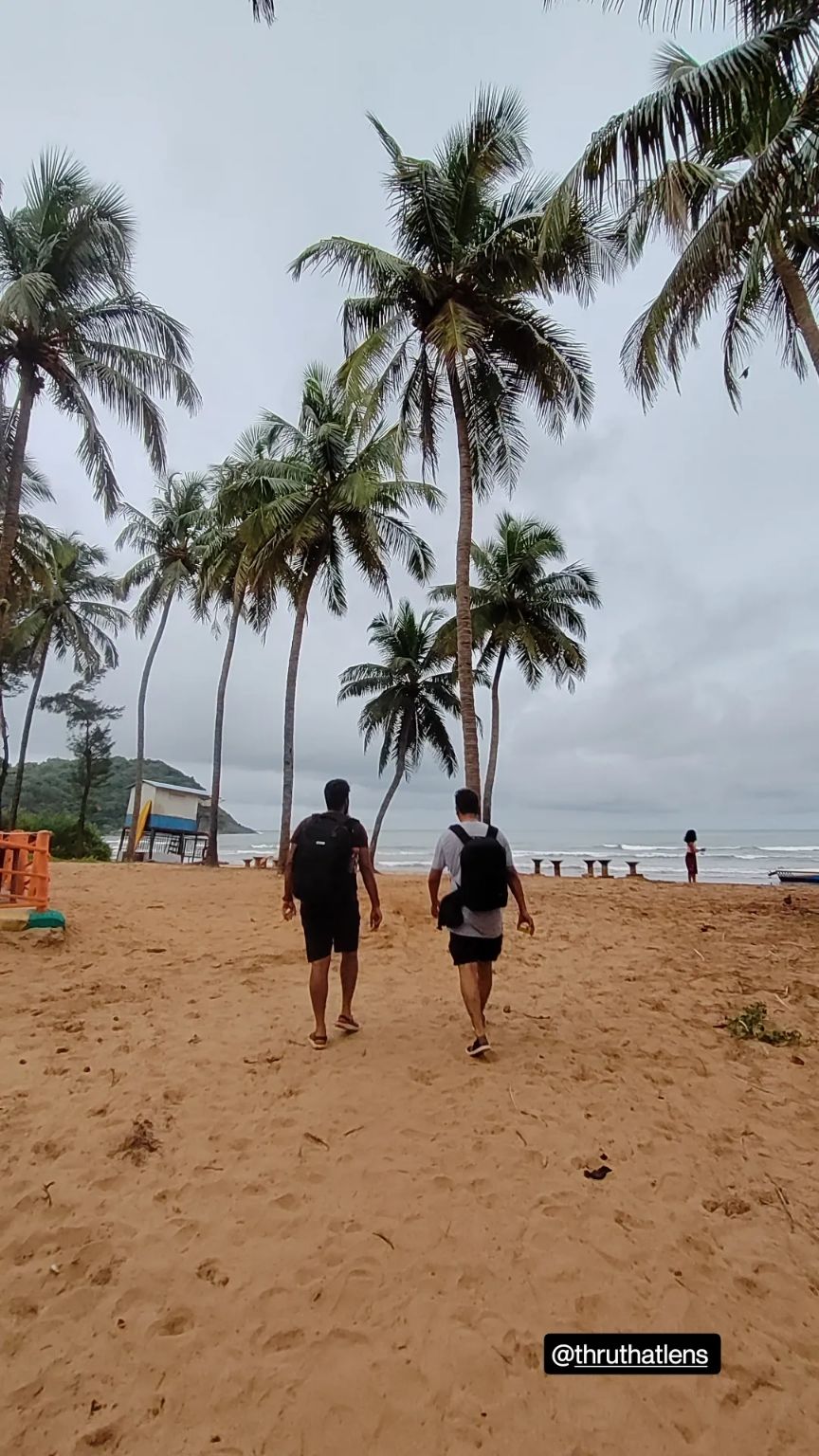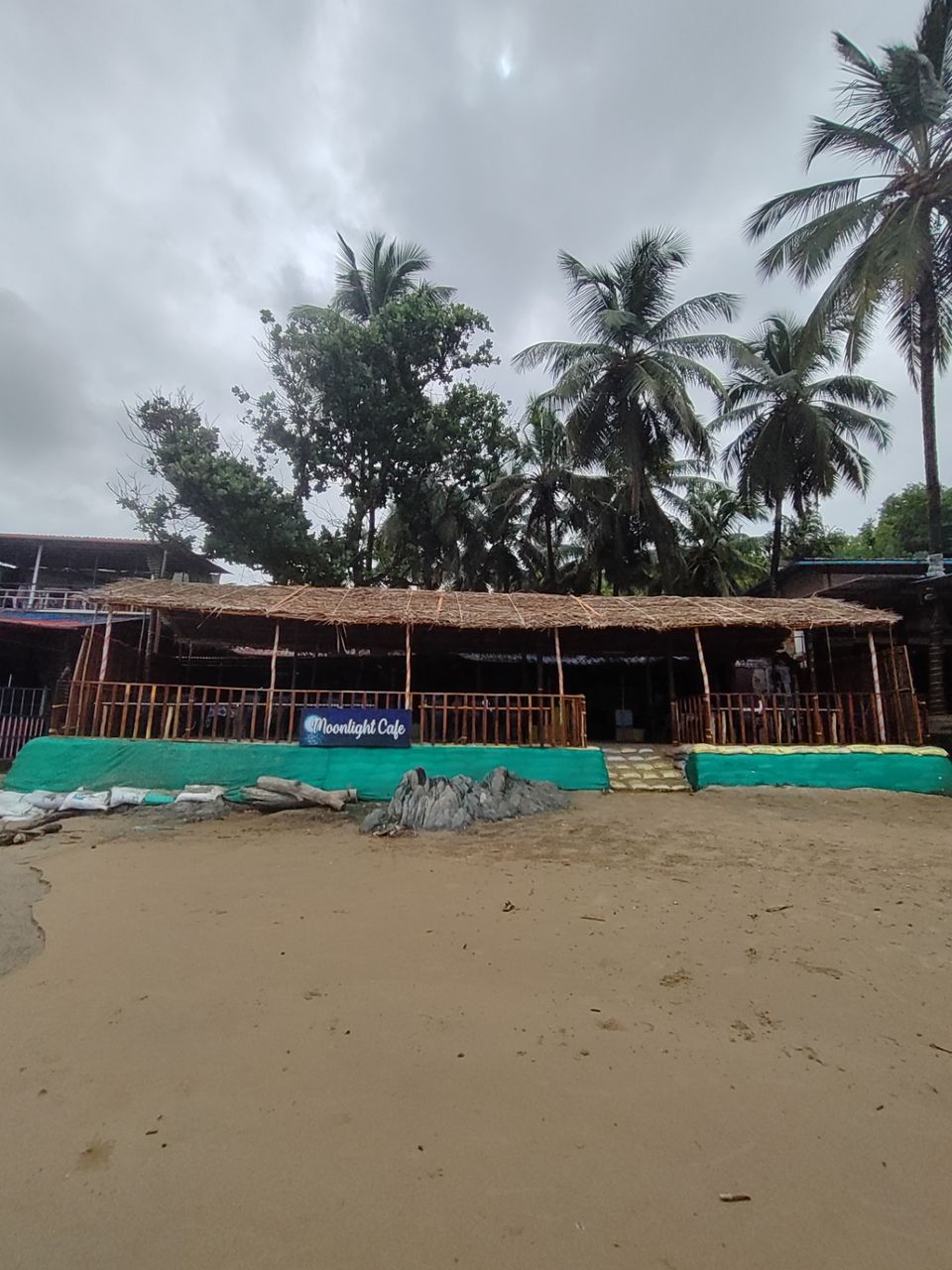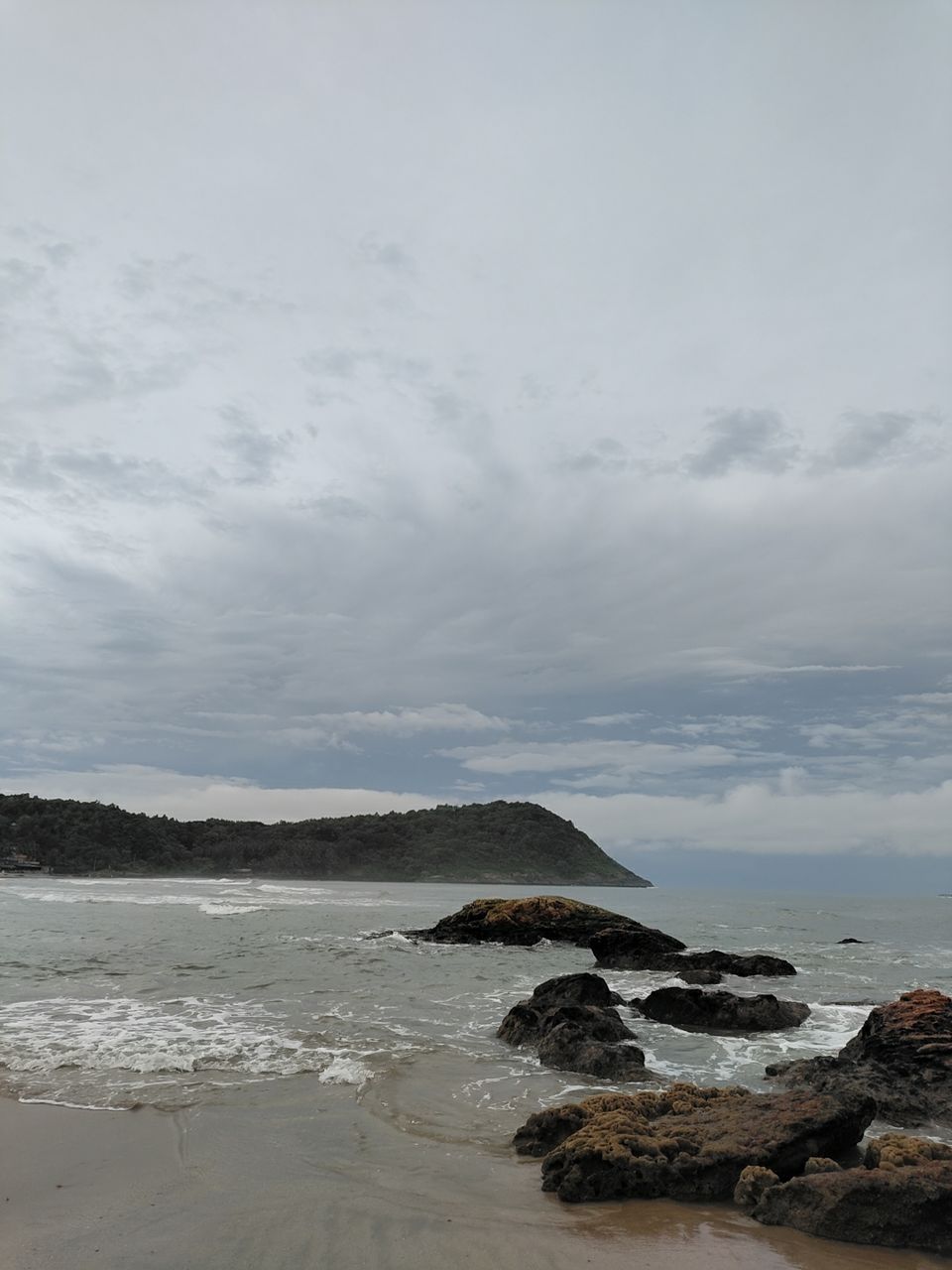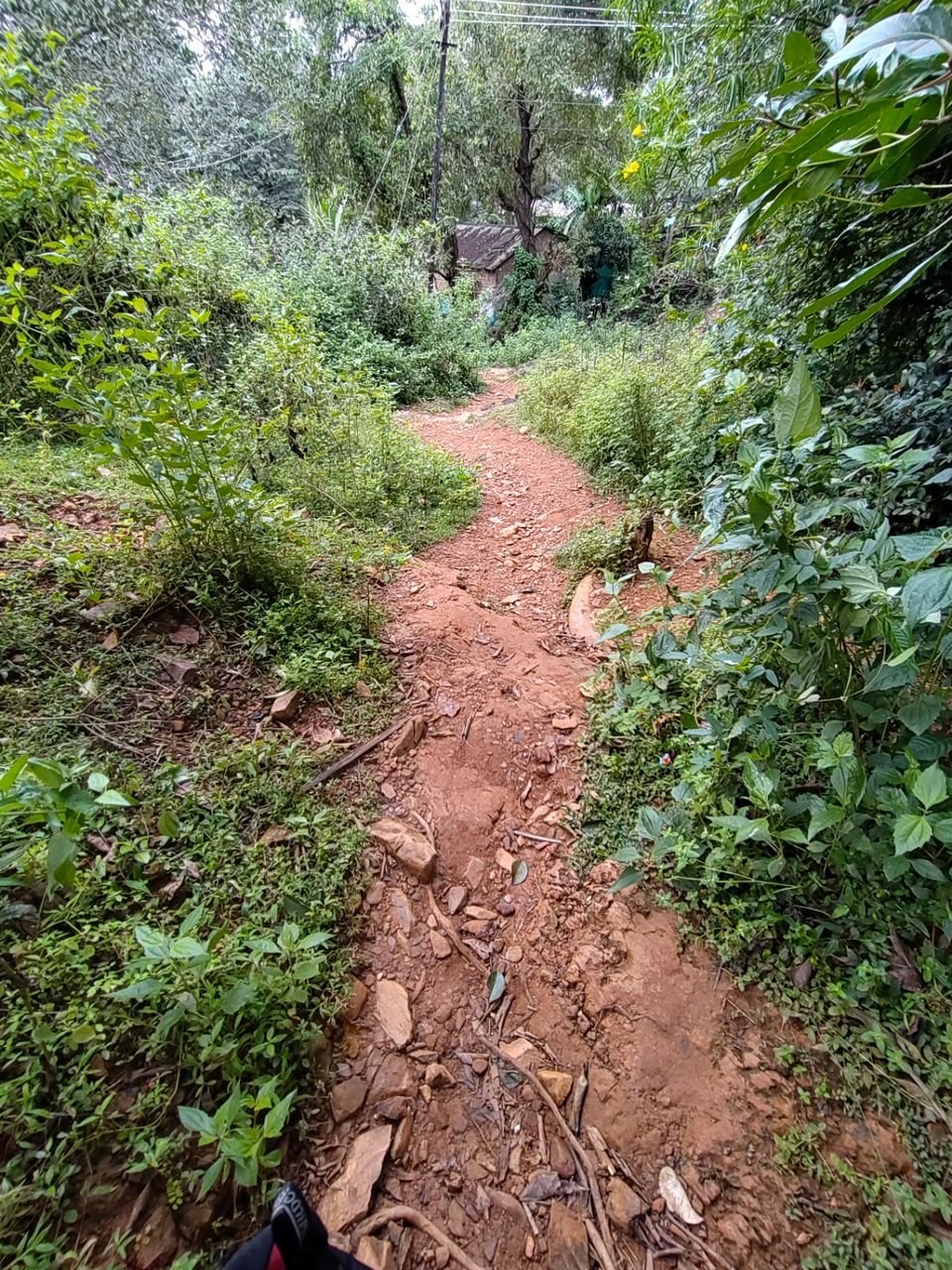 "It rained the whole night!" I told Puneet , as I woke up with an unhappy feeling. The night gone by was too disturbing. The power went off due to heavy rains , and the room had become stuffy. I woke up multiple times sweating and swearing.
The day looked gloomy at 8am and no one wanted to wake up early.
By 1030am I decided to check with the reception on the availablity of 2 non AC rooms and luckily we got those. The only issue was now to shift. Which is never a fun thing to do.
So after breakfast at Kudle Ocean front , which by the way was excellent, we decided to move.
It looked sultry, hot and again the feeling of not moving, creeped in.
So Sid and I decided to play 7 games of Pool and enjoyed every game with some beer, while Puneet decided to study the stock market and eventually pass out !
By 4pm we took two bikes on rent left for Kumta side. This is the best way to go that side.
- Ride to Belekan Beach side.
- find the ferry
- they have timings . Ensure to be on time else you will have to wait for 45 mins.
- board the bikes on the ferry.
- no cars can be taken on ferries.
- reach the other side in half the time.
We reached a turn, which went up hill. We were sure we are going to reach the Kagal Fort. We were told that the view from there is amazing. Hence we tried following the road. The road was made of laterite stones. It definitely is not very easy to take your two wheeler there, unless you are used to riding. Some where mid way we took a wrong turn, I guess and we ended up at a private property. The gate was open, so we thought to ourselves, why not!
So we entered the property, and we were flabbergasted with the view it opened up to.
An empty beach with moss laden rocks, dramatic clouds hiding the sun rays off and on. We were smitten.
Of course the boys decided to take pictures and i wanted some videos.
The sunset was glamorous , indeed !
Now the moment of truth, we had no ferries to take us back, and the only way we could reach back , was by the highway. We rode 40 kms on a scooter to reach Kudle.
Super hungry we decided to eat a yummy fishy dinner at Little Paradise restaurant and I was ready to say Good night!!!