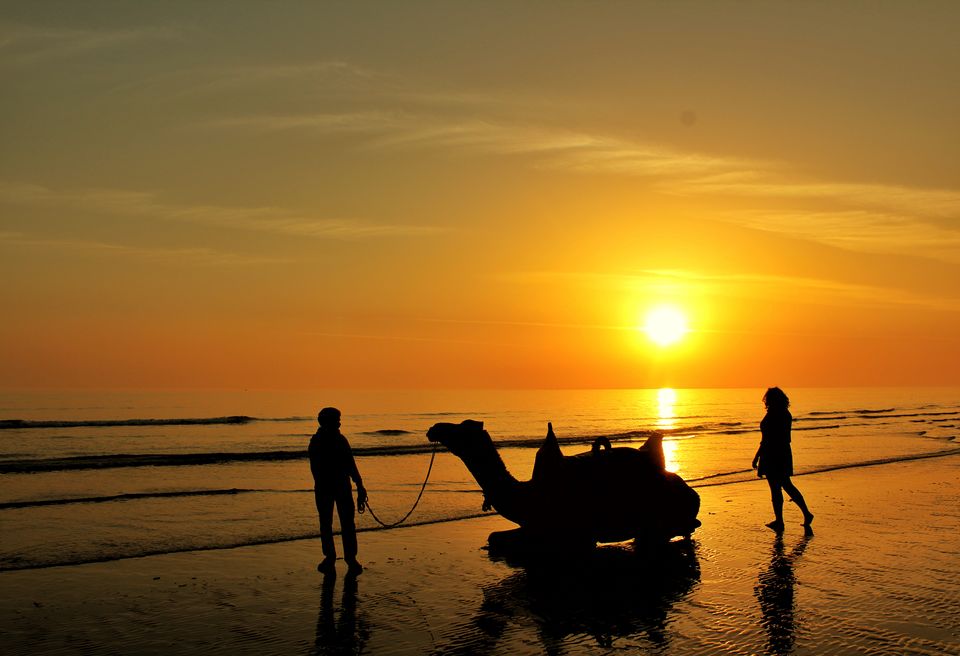 On the northern coast of Gujarat, lies a town called Mandvi, on the banks of the Rukmavati River. As you enter this town, you will first notice that the shipping yards here are free of any walls, open for gawking and to just amble through the place taking into the sounds of hammering and croaky sawing.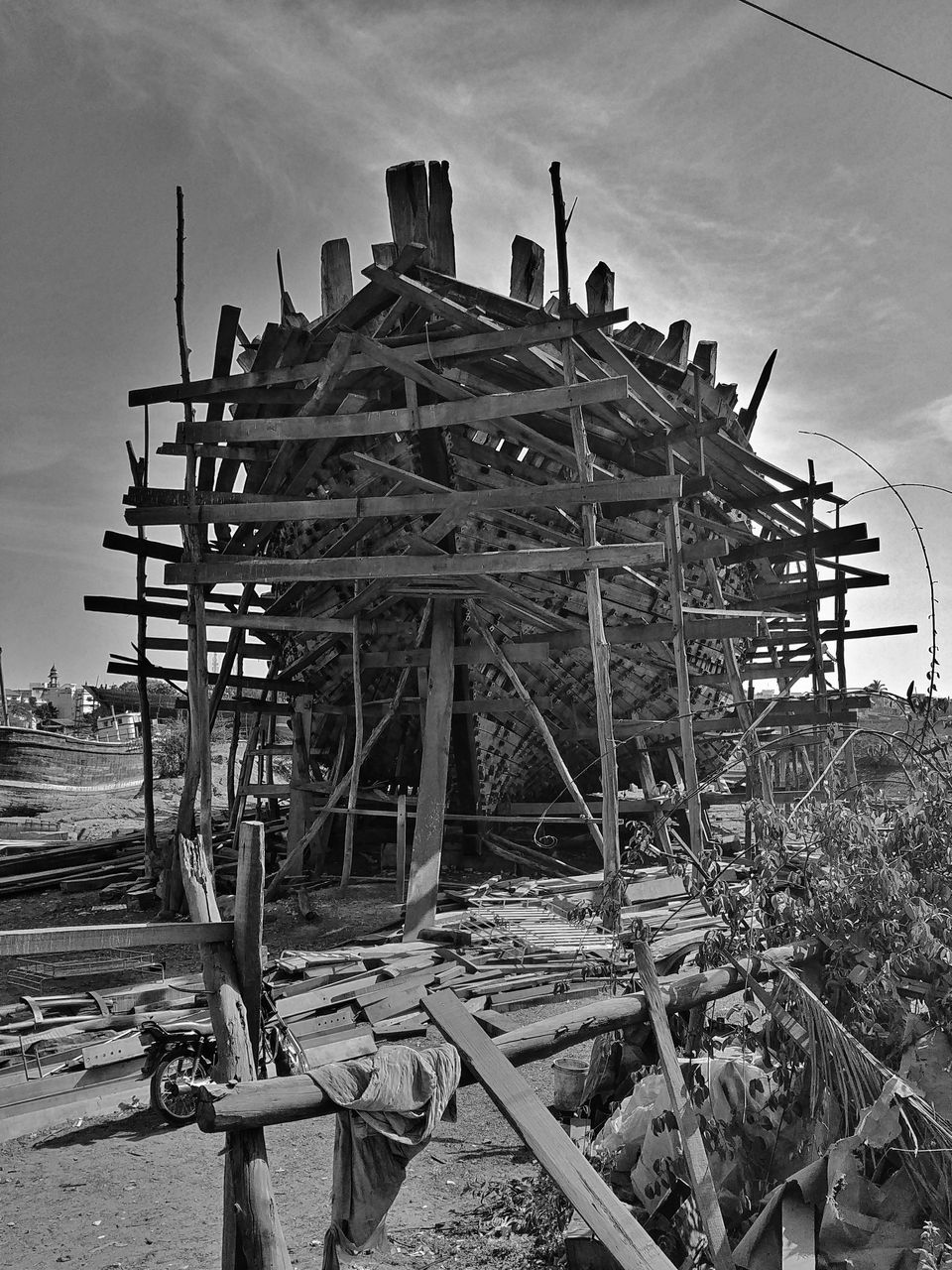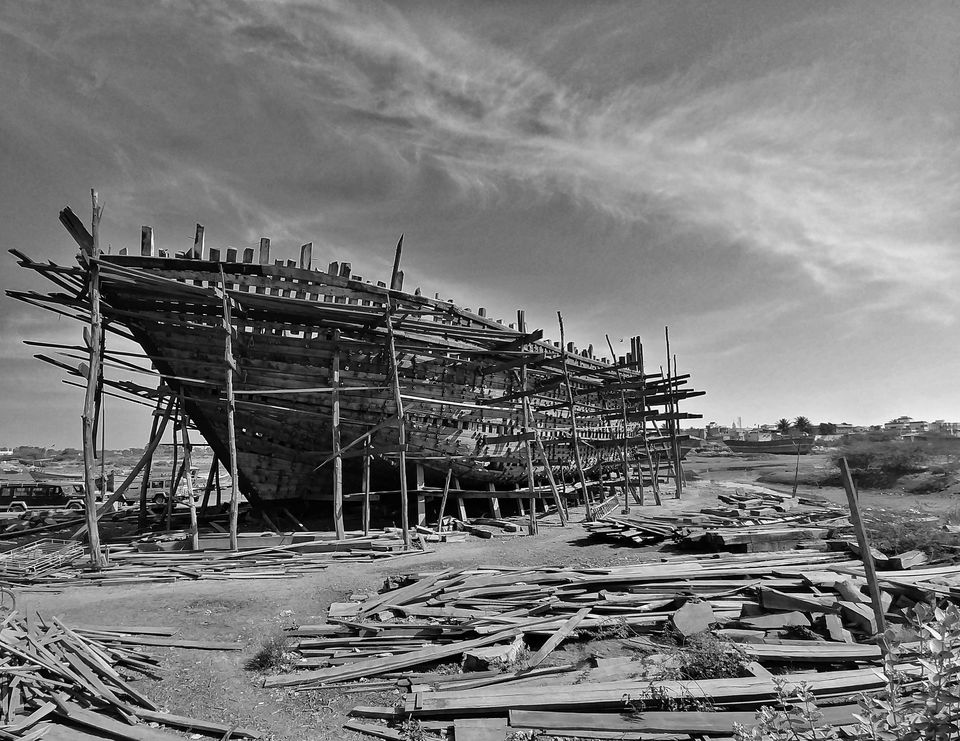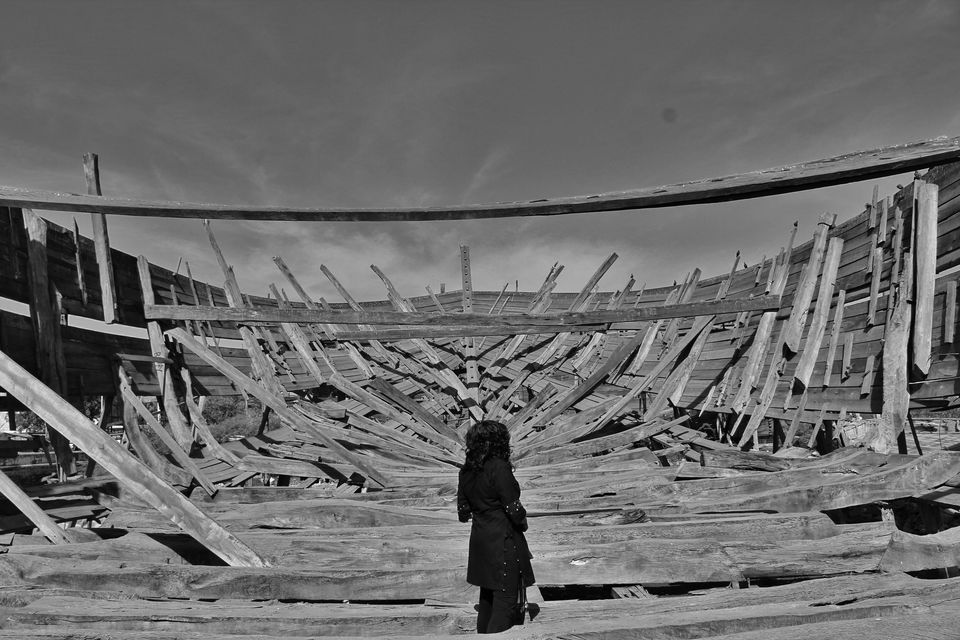 As I entered one of the yards, I saw many boats here, half constructed boats and skeletons waiting to be fleshed out. With the longest coastline in India, Gujarat, no doubt, happens to be one of the country's top producer of fish, most of which is forthwith, packed, iced and transported to other parts of India. The state's relationship with fishing is mainly commercial, as majority of Gujarati's are vegetarians. This lead to a thriving industry of not just catching fish, but also building boats to catch them.
Once a major bustling sea port, Mandvi, is one of the oldest boat building site in India; which saw hundreds of men at work, today power tools have sullied the trade of handmade wooden boats. But the Kharva community, though on a smaller scale, continues this 400-year-old tradition.
The wooden ships here are called dhows and made traditionally using sal wood (sourced from Malaysian rainforest) and babul timber. The former used for the superstructure and the dense babul for the inner ribs. They are carefully crafted, built strong, to sail in the sea gracefully. You could get inside a yard, climb on to the rickety ladders of one of the naked ship or talk to few men of the Kharva community. This tradition of hand made boats is popular even in the Saurashtra region of Gujarat, particularly – Veraval and Mangrol.
Exploring the 400 year old shipping yard of Mandvi, is not on everyone's list, but I urge you to explore this uncharted spot.
Around Mandvi