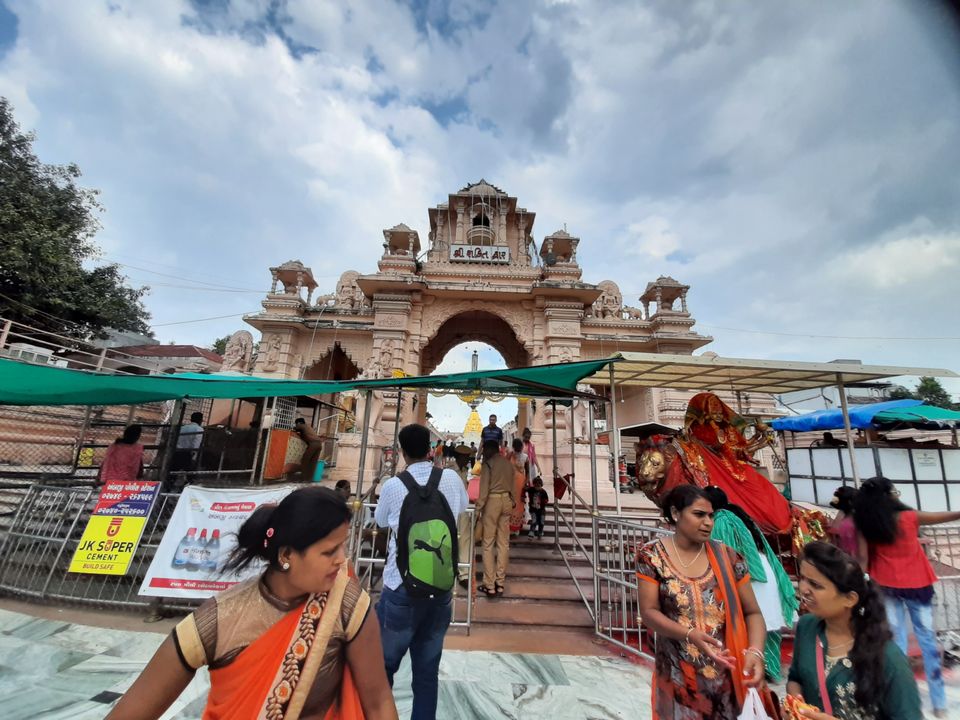 Introduction-
Ambaji is a temple town located in the Aravalli ranges of North Gujarat, just 10-15 km from the Rajasthan State border.
How to reach-
To reach Ambaji temple roadways should be prefer. The roadway toward temple were complicated and difficult to reach a decade ago. Currently, roads are in excellent condition like all other gujarat state roads.
Experience at Temple-
Amazing Entrance would make you travel worthy. Visitor  are not allow to take mobile with them inside the temple, due to security  reasons. Then joined the queue for darshan. After queue  of 15min , got the darshan of Mataji. After darshan, I walked around the temple complex, which was unusually clean for a temple and also considering the footfall it receives. Visitor can buy many special items present inside as well as outside the temple. The experience to get 3D video with temple is also possible. Altogether, a wonderful place to relax and clam in temple.
Experience at Gabbar-
Gabbar temple is part of Ambaji temple located 5km from the original temple. The gabbar is present at top of mountain. Visitor can get to top by walking as well as with hanging rope way (udan khatola). The fare for rope way is 100 per person as per Oct 2019. Visitor can reach top of mountain  within few minutes. Throughout  the journey of rope way, amazing nature landscape around the way can be capture. The views from Gabbar are stunning and I would like to spend a little more time, but the afternoon is a scorcher and in spite of the wind, it's quite hot during summer. During winter, the temperature at top is cold and high wind is observed at that high altitude. At exit gate, visitor  can find many games and shopping stalls. The visitor can also have lunch from Ambaji trust at very cheap rate.