When I first learnt that our firm was sending us to the hot and humid capital city of Tamil Nadu – Chennai – for a one week training trip in summer, I was utterly dismayed. The last memory I had of my trip to Chennai for a night, was a miserable one. In town for a wedding, the hotel accommodation had been very uncomfortable, with poky rooms and lumps in the mattresses, with fluctuating electricity and disturbed sleep. Loathe for a repeat performance but my boss assured me of superb arrangements immensely comfortable accommodation in air-conditioned hotel rooms in Chennai.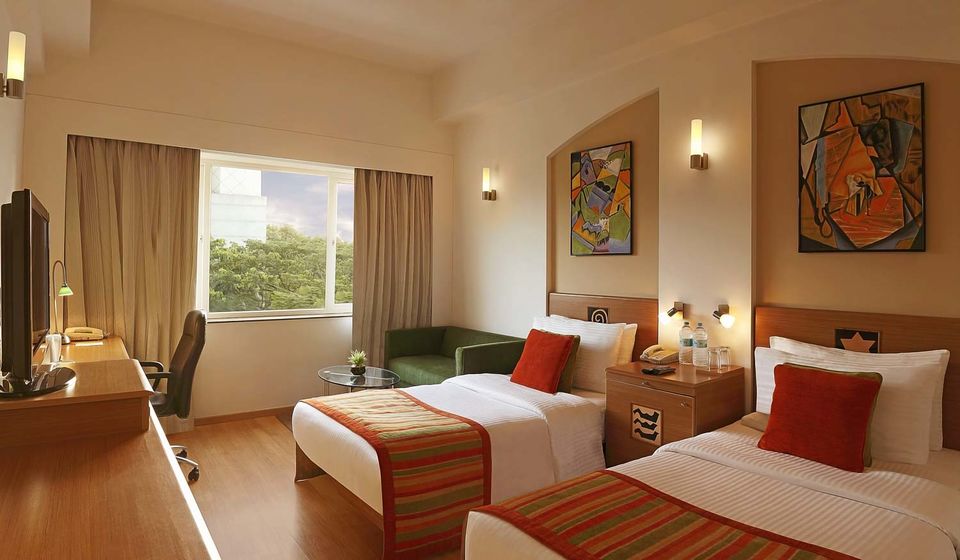 So I was really pleasantly surprised when we checked into a well-appointed and centrally located Chennai hotel, in close proximity to the Chennai Trade Center and DLF IT Park which houses IBM, DELL, Zoho Corporation, Barclays, etc and were welcomed graciously by a courteous staff.
Shown up to spacious and elegantly furnished hotel rooms in Chennai ,replete with ample useful in-room amenities. Placed variously in Superior and Deluxe rooms and lavishly spaced Executive suites with a separate living room and bedroom with massive king bed, all the accommodation has luxurious en-suite washrooms with branded toiletries, a DVD, tea/coffee maker and complimentary wi-fi.
When you ensconce yourselves in such hotel rooms in Chennai, in hospitable Chennai hotel, you enjoy excellent sound insulation; near-perfect black-out curtains an orthopaedic mattress and more. Moreover the Superior rooms, with choice of Queen and Twin beds, ergonomic chair and work desk and the delightful Deluxe rooms with lavish space and amenities, gave us a memorable living experience.