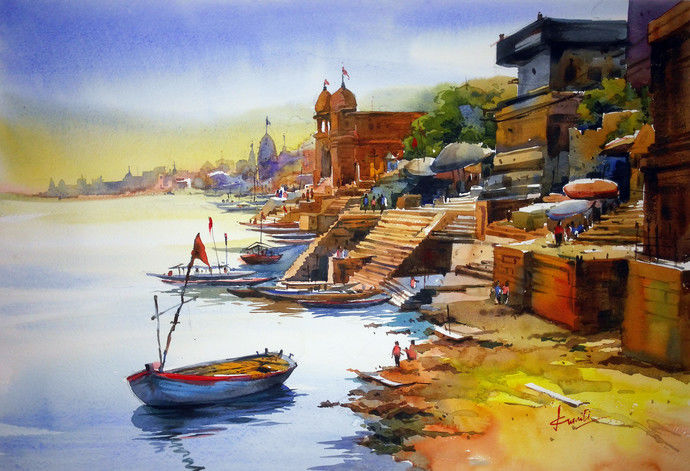 Varanasi located in India is recognized as one of the major holy cities for Hindus. The colossal temples, banks of river Ganga, popular places of visit in Varanasi attracts thousands of tourists every year. The city is an epitome of rich culture and tradition. People throng to Varanasi from various parts of the world just to experience the impeccable culture representing Hindu cult.
Varanasi being located on the west bank of river Ganga is well connected with other major cities in India. Proper network of roadways plays a major role in shaping good bus journey experience for numerous commuters. Traveller from cities like Delhi, Allahabad, Patna, Noida and many more can easily reach Varanasi by opting for busways. There are buses plying to Varanasi from adjoin cities in Uttar Pradesh too. I always prefer booking online bus tickets from https://www.redbus.in/bus-tickets whenever I come up with plans of visiting Varanasi. The only reason being that this portal is reliable and fast. Buses pass through diversified location while traversing to this old city in India. It gives you a feeling of faith and harmony.
Varanasi is known to be the oldest inhabited cities in the country. This extremely popular place is filled with places of interest. Let us look at some of the famous places to visit when in Varanasi:
1. Ramnagar Fort: This fort was built during 1750. The architectural structure depicts Islamic and Indian cultures from the past.
2. Kashi Vishwanath or The Golden Temple of Varanasi: This is the most sacred shrine here. This shrine is bestowed with a rich historical background and believed to be holy.
3. Assi Ghat: A perfect place for pilgrims to pay homage to Lord Shiva, as they worship the huge lingam situated this place under the peepal tree.
4. Monkey Temple: This is one of the very popular temples in Varanasi. The temple is devoted to Goddess Durga, yet better known as a Monkey Temple, due to excessive population of monkeys spotted around it. It is believed that the presiding deity was not fabricated but appeared on its own.