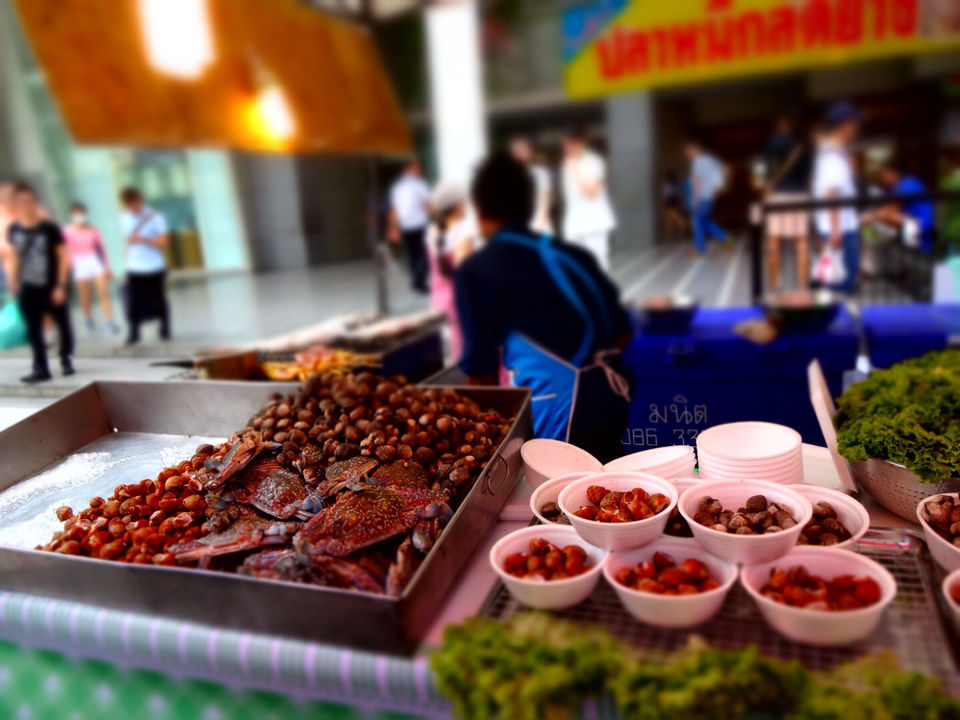 After a three days stay in Bangkok city , here are the few tips that might be helpful if you are travelling there.
Do's
1. Select a hotel in area where there is a BTS Skytrain  station  like Nana ,Siam, Phloen chit,chit lom as it connects to most parts of the city. Its the cheapest and fastest way to travel rather than spending time bargaining for a tuk tuk fare after which you get stuck in a bad traffic of Bangkok.
2. Street food of Bangkok are the best and they can be found at every nook and corner of the city. You can get anything you wish for at a reasonable rate. They serve awesome seafood during the evening.
3. Plan your trip in a way that you get to spend the weekends in bangkok city.  This way it allows you to experience the famous weekend markets of Bangkok, the chatuchak  weekend market. You wont want to miss that if you like to shop at great deals. Also, you get to eat all sorts of thai food. Dont miss out on the fried ice cream, the coconut ice cream and papaya salad( som tam)
4. When visit temples like the grand palace, wat arun, wat poh it is advisable that you wear full clothing like full sleeves/half sleeves and long skirts/pants ( but loose fitting  as it will be hot) as they wont allow you to enter if you are in shorts and sleeveless tops/vest. You might get shops selling nearby but why spend extra on something you dont need. 
5. Visit malls like MbK mall , pantip mall for all your electronic needs. Visit platinum fashion mall and pratanum mall for clothing and other accessories.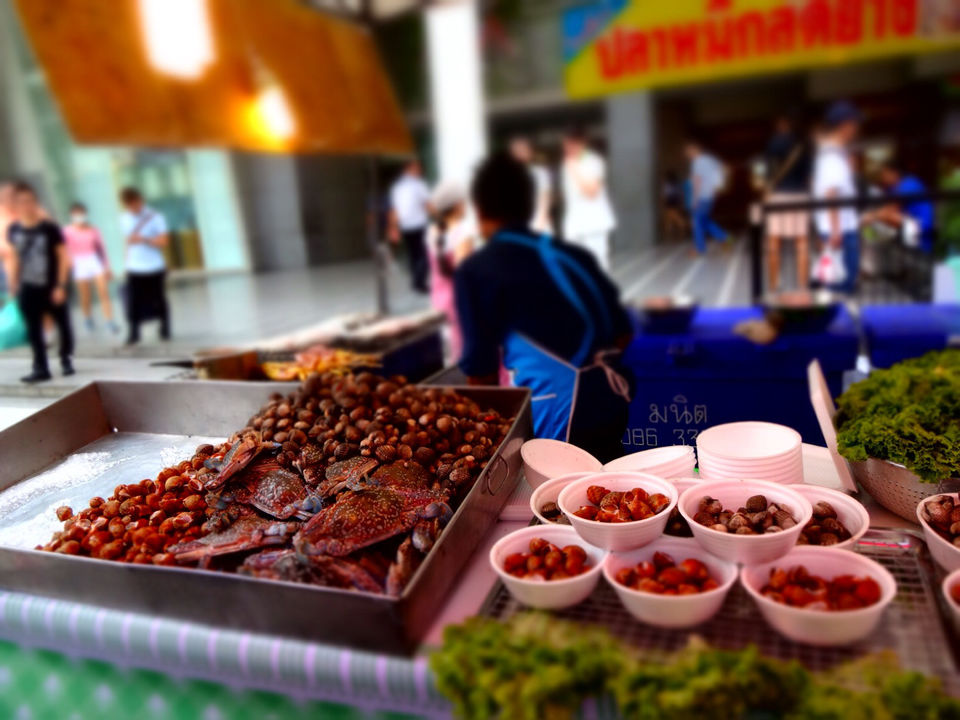 amazing seafood variety at every corner of the city
Dont's
1. Dont listen to people standing outside the grand palace and other temples saying that they are close. Just search for the entry point as they are always open.
2. Dont miss out on travelling to other cities of
Thailand
. Make it a point to visit atleast
Phuket
where you will find awesome beaches and magnificient islands. 
3. Dont procrastinate on buying anything you like in bangkok as you might not find it in other shop or you wont find the shop as the markets are really big and confusing too.
4. Dont beleive those travel agents who try to sell you tickets for sightseeing. They usually over charge. Its better you enquire from your hotel as they are more helpful and will give you sincere opinion.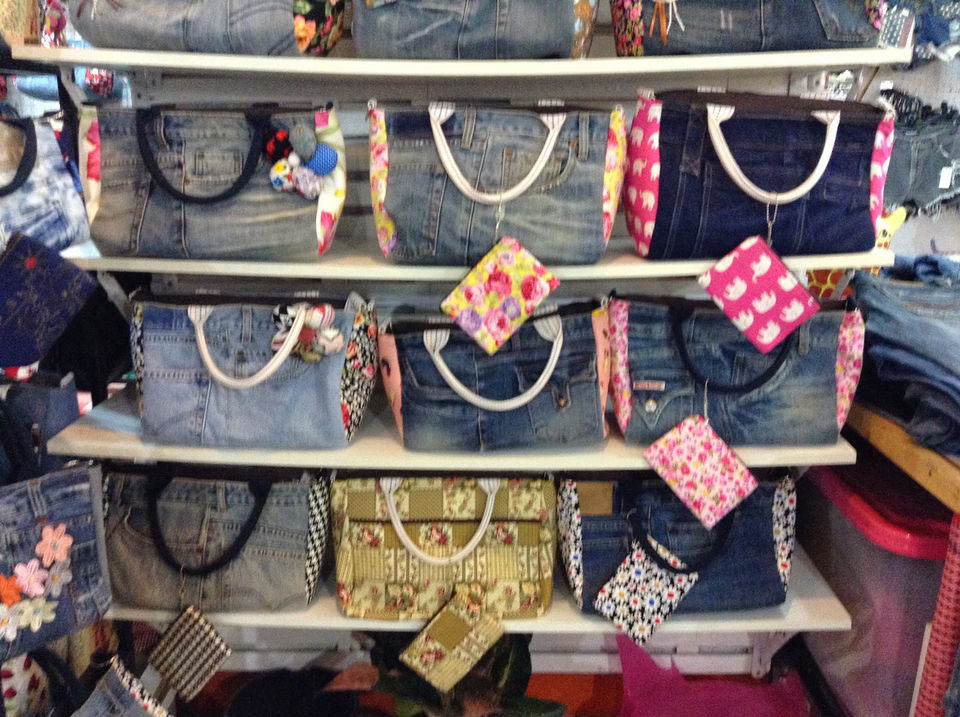 bags made out of jeans material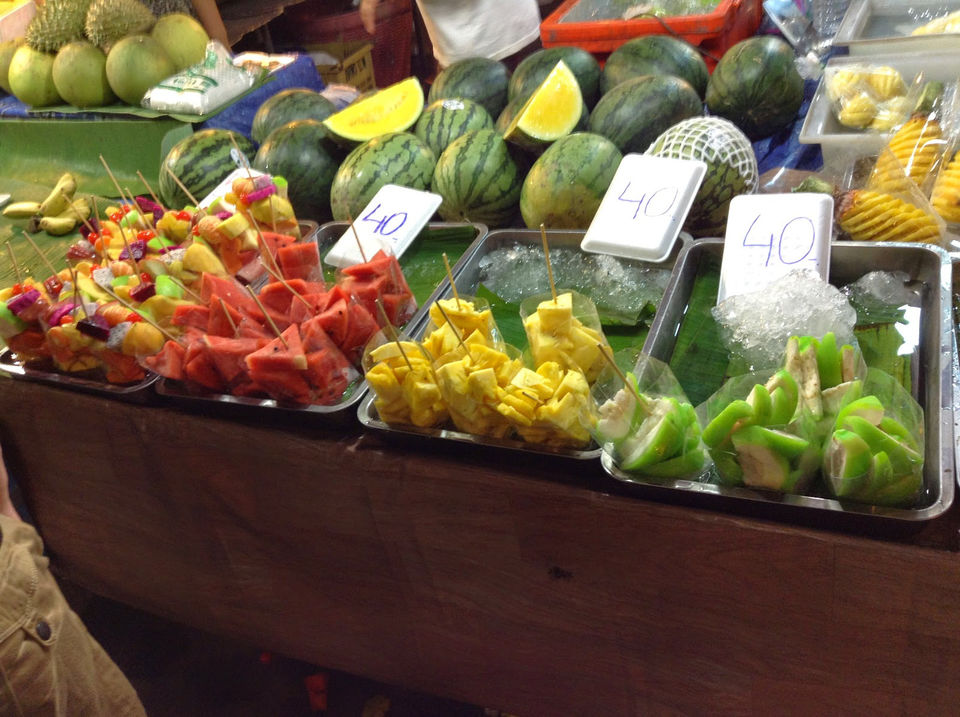 fruit varieties at the phuket market.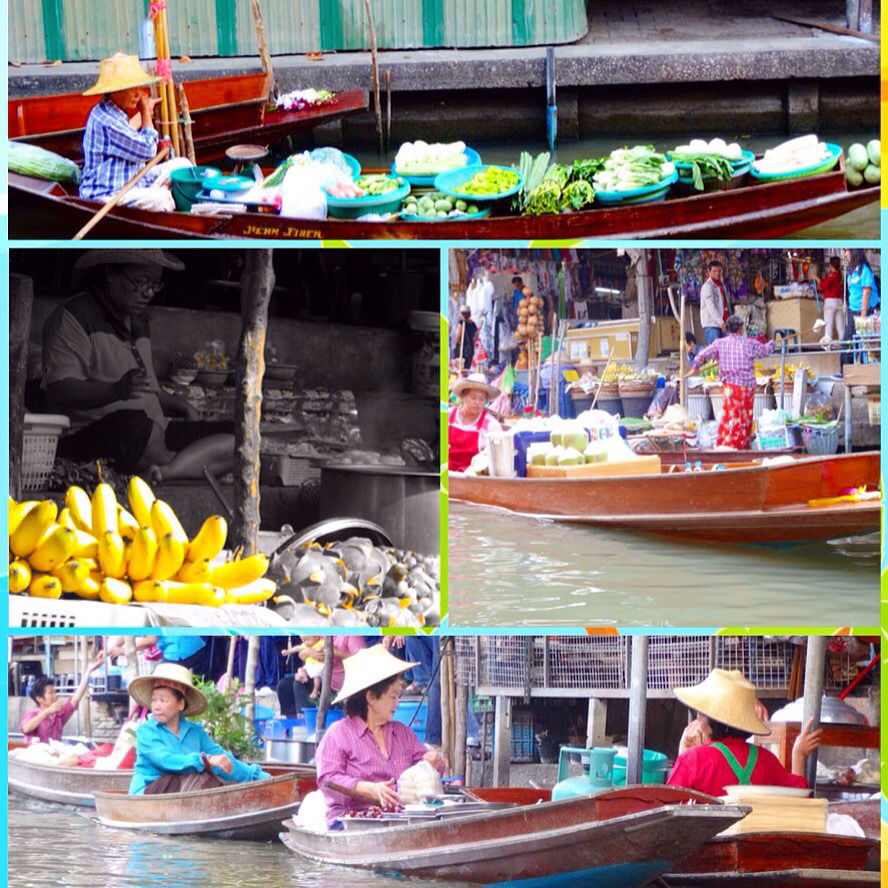 Damen Sudouk floating market at bangkok.