At 1,896 km, The Guinness Book of World Records recognized Yonge Street as the longest street in the world.
Yonge St., Toronto, Canada was initially carved out as a strategic military route from out the virgin forest and was originally a thoroughfare for horses and carts. It earned this distinction because north of Toronto it morphed into Highway 11, continuing through towns, cottage, country and wilderness for miles.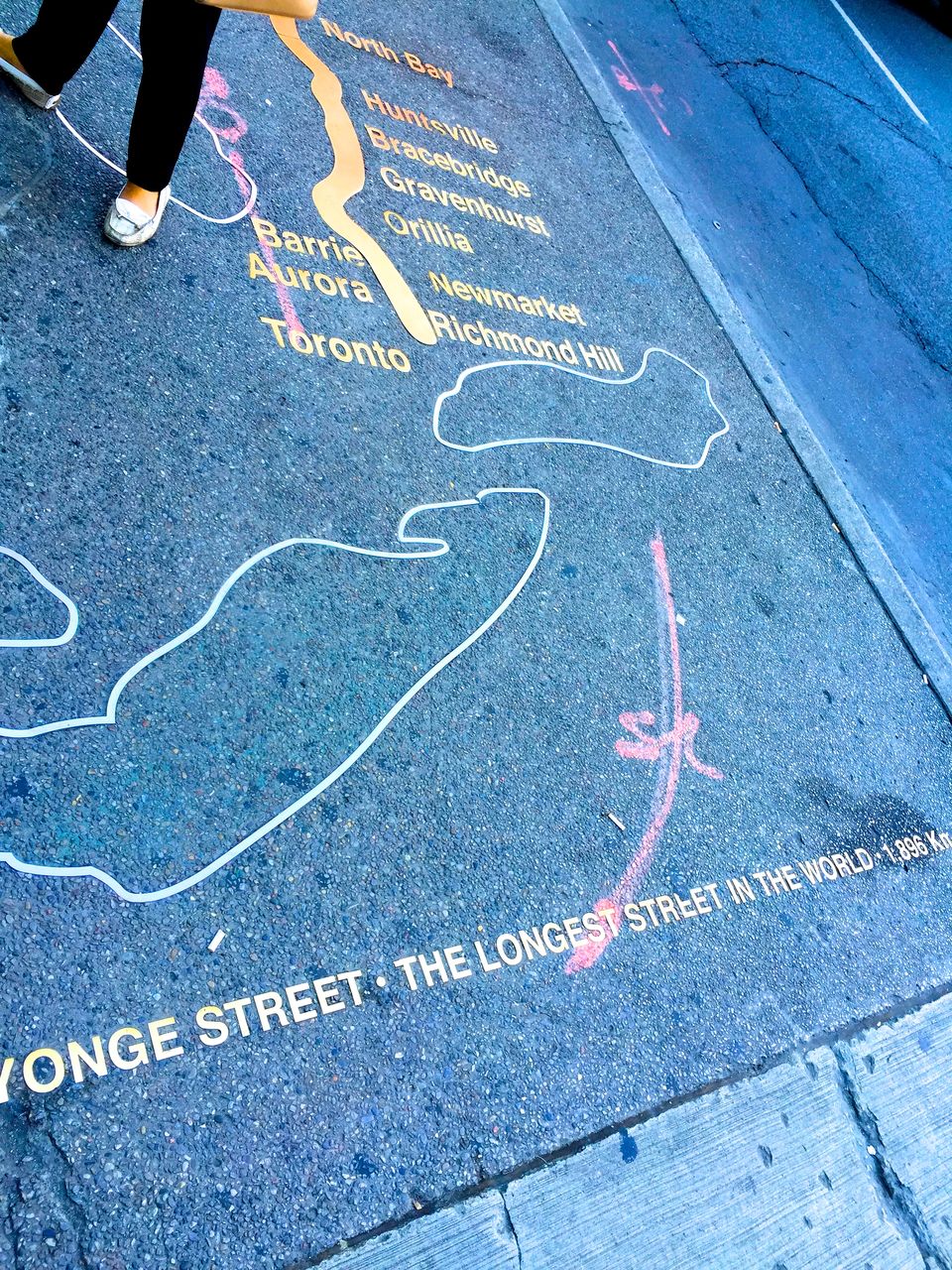 Though it still hosts a ton of traffic, downtown Yonge St. carries more pedestrians than it does cars. Patios spill out onto the streets and decorations hang all around.
If you ask somebody in Toronto for directions and they say, "it's at the end of the street", you better make sure you're not standing on Yonge Street! Even for Canadians that are used to titanic distances, this distance is hard to swallow! Now, whether it still holds the title is up for debate due to the changes of the roads near Barrie.