#TripotoTakeMeToHimalayas
Trekking is now made easy with equipments and fancy, experienced trek leaders. In my opinion, trekking is purely not as fantastical and tough as it could be in older times with people getting lost or killed on the trails due to uncertainty. We have great weather forecasts and even more amazing trek leaders and sights. So your dream of climbing to Everest base camp may not even be a dream anymore. These factors have made it relatively easy for you to take the climb and accomplish it. Your dreams are no more very far away from reality. Climbing to Everest base camp may NOT just be a dream anymore.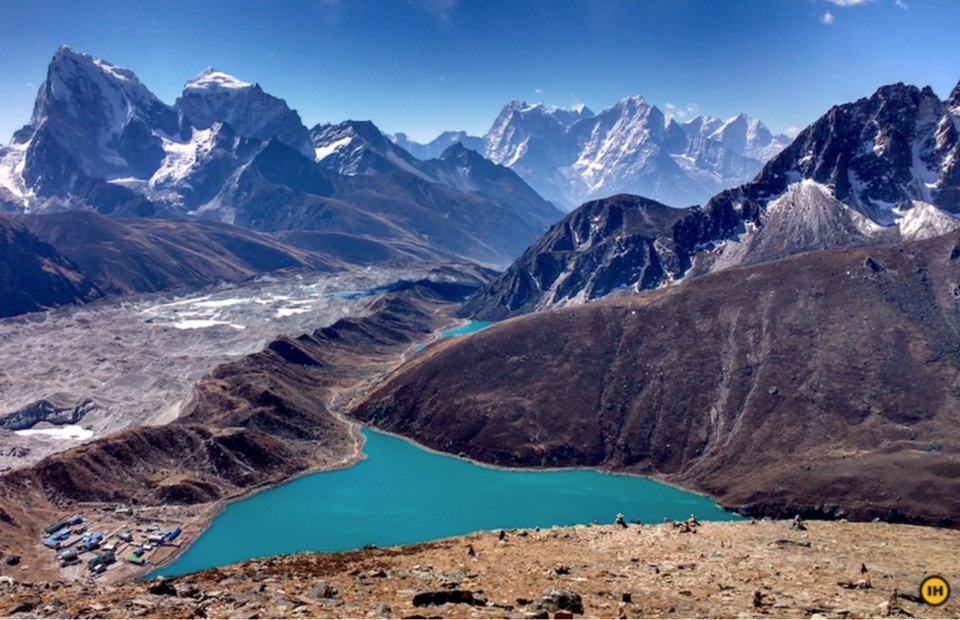 With Indiahikes, everest base camp is made more interesting as they take the Gokyo Ri pass which has beautiful rivers and lakes on the way. Could you have ever imagined climbing Everest would give you beautiful views of lakes around. Though it is an 18 day trek, every day you will be seeing a different variety of fauna around and the ever-changing landscapes will give you enough reasons to stick to this trek. Though the actual trek may not be very hard, the climb can still be very challenging.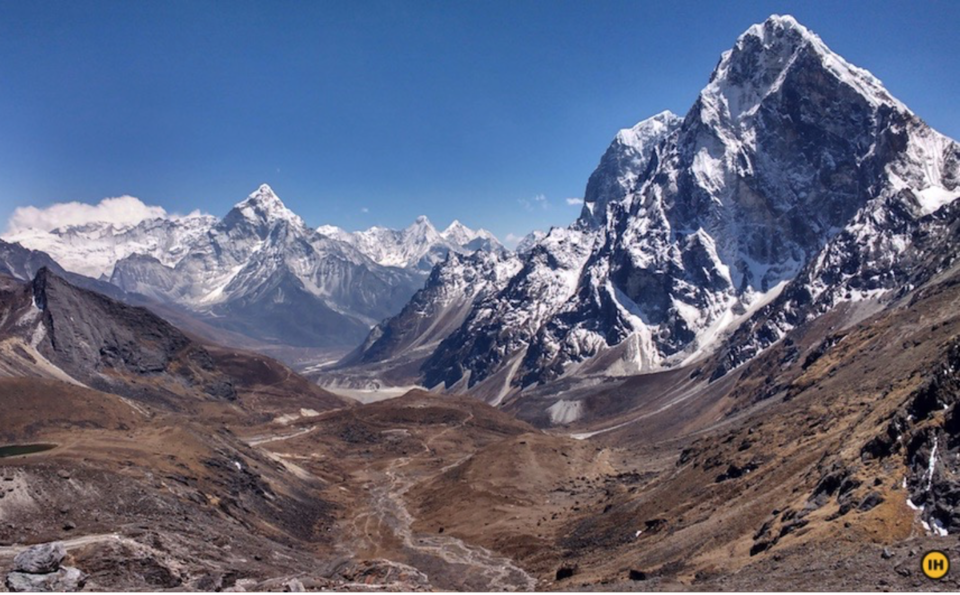 From reaching Kathmandu and exploring monasteries and local culture there for a day, to being a nomad and crossing hippie buddhist flag filled cross ropes, the Everest base camp trek is every dream of a trekker. The grand summit views which are visible are only increasing the already high valuation of the trek. The trek is relatively cheap because of the risk and the demand. The trek costs INR 54500. It is an 18 day trek. Paying around 16000 for a week in Roopkund, just averages the price of the Everest base camp trek by valuing it at INR 54500. It is not a huge sum for all those who have been saving up for treks. Instead of going for those 4 small treks, you'd rather hit off your money on this one and get stories worth telling for a lifetime.
I was shocked when I got to know that you can see the largest glacier in the world from Everest. Generally when I thought of the increasing sea line, something that always hit my head was glaciers in Antarctica or some other such place. However, glaciers in the middle of a mountain in Everest is something that I had never imagined. I feel extreme pride because the largest glacier is present in Everest which is so close to India. I always looked at Everest as something Indian because of its closeness to Nepal but never did I know that it was actually in Nepal. When its about Everest, its also about pride. (Atleast for me because Everest is such a magnificent dream for me)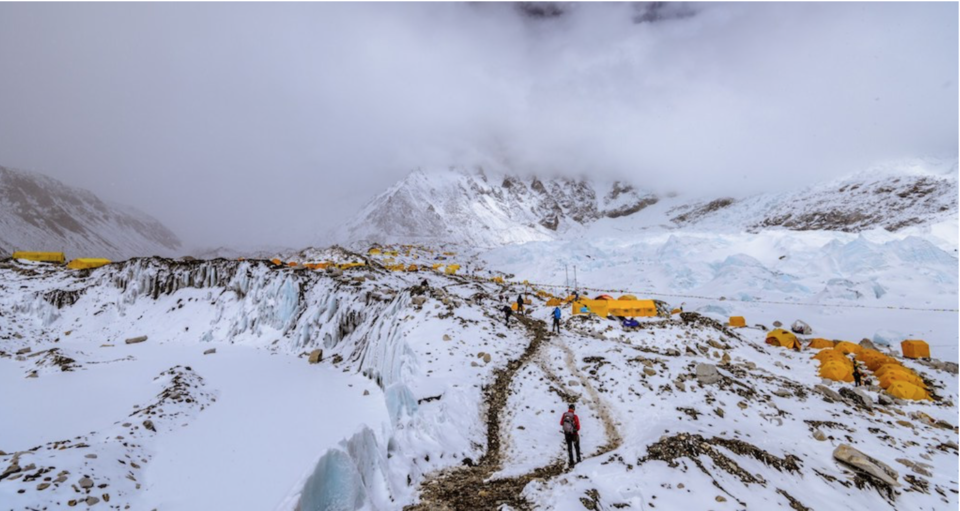 The food provided by IndiaHikes on the mountain is always great. There is no need for you to be worrying about the food. I have travelled with Indiahikes on two occasions, one to Roopkund and the other to Sandakphu. I can't wait to go on other treks as well. I have written this blog post simply to inform the readers that it is possible to go to Everest base camp with Indiahikes and it is going to be a great experience which you shall not fear.
What you should fear on the trek?
The climb in the trek is not more difficult than other treks. However, the altitude and altitude sickness and getting accustomed to the height could be a little difficult. You could overcome that by going on the trek and completing a course of diamox which helps in acclimatisation. Get in touch with an IndiaHikes co-ordinator and prep yourself.
For more information, check this link out:
https://indiahikes.com/everest-base-camp-via-gokyo-ri/
To satisfy the curious expert in you, watch this video:
https://www.youtube.com/watch?v=FPxBtbsuKGY