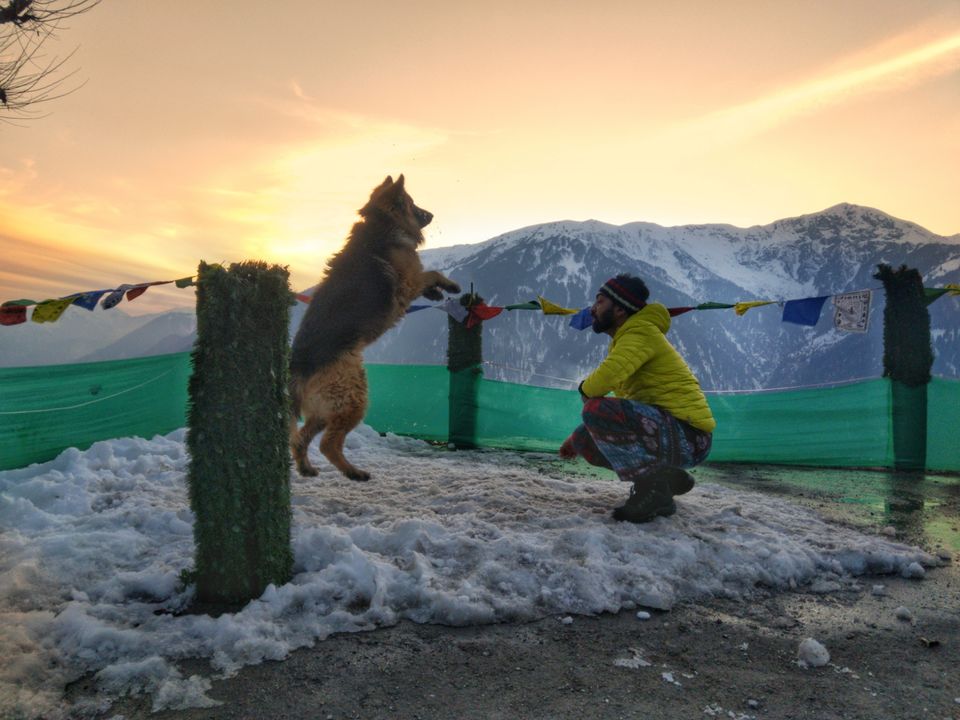 Hamta valley, wow! It was so refreshing to visit the valley. Peaceful, beautiful & friendly- not just the place I stayed in but also the people I met & a new friend🤗 I made...whom I can't wait to introduce you all to.
But first a little about Nirvana cottage which was my shelter this time. It provided a comfortable stay for my mind, body, soul & pocket😎. Simple & humble, like home.
The best thing that happened to me was Dollar. Yes, he is the friend I was talking about. It is impossible to remember any trek or visit to the mountains where you don't meet these amazing creatures- Dogies😍.
This time I got to spend a lot of time with one, Dollar. He is so friendly and will spend all the time you want with him. He is very fond of snow which he loved to play with. I made several tiny snow balls to play with him and you won't believe it they all ended up in his tummy 😂.
It was so much fun, so much that for the time forgot the things going on in my life. Which by the way you must have noticed always come in pairs- good & not so good. Like no matter how much you plan or dont, when you go to a new place you are sure not to have just one kind of experience, feeling, emotion and decisions to make. The same set of questions of course which turn to take....left or right, up or down, stop & rest or move on. Its always moving on with or without the rest that takes you to view that takes your breath away. Puts that smile on your dirty, tired and tanned face. Then you do the best inhale and exhale of your life.
So move on in life- no matter where you are, no matter who is with you, no matter how many times you stop or how many right or wrong turns you take. At last you will find yourself in the right place, along your way keep shredding bad and negative thoughts and carry on with the positive ones!! So cheers to your spirit and cheers to travelling.