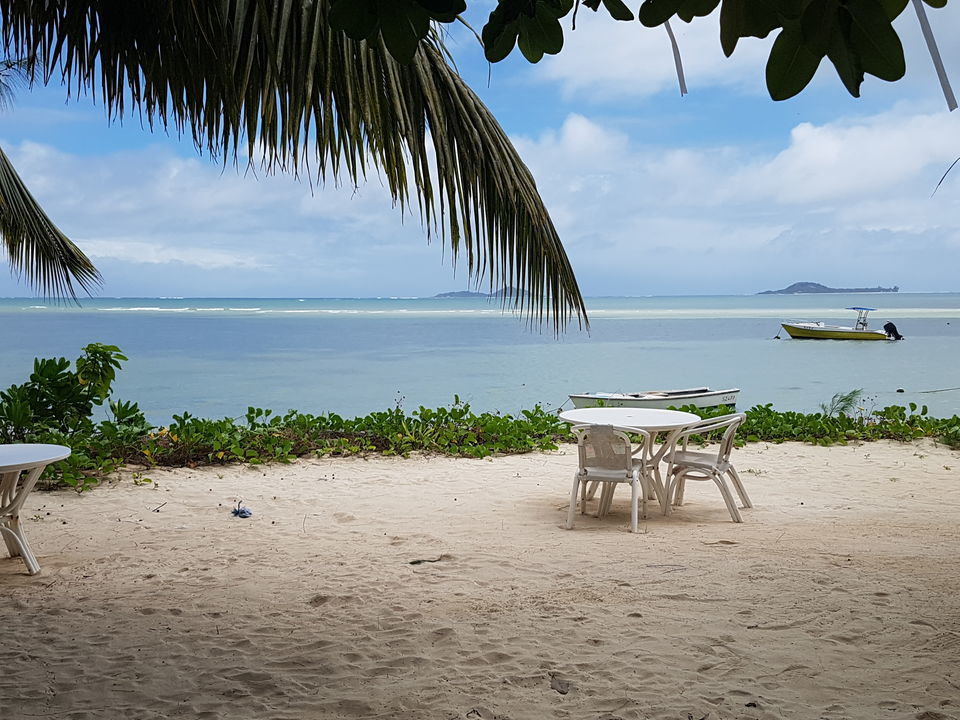 This property is located at the Grand Anse beach in Praslin and has direct access to the beach. The rooms are old style with minimal facilities, but what matters the most is the location and the view.
Located right on the Grand Anse beach, you can be assured to witness some of the finest sunsets on the planet.
Our total stay at this property was for 7N/8D which included breakfast on a dual occupancy and costed approx 76k INR inclusive of all taxes and Airbnb service fees.
While the property has an in-house restaurant, we did not try much there as the taste was average and the food was exorbitantly priced.
There are several good options nearby, including Breeze, Village take away, Island Pizzeria and many more at a walking distance of less than a km or 15mns.
The property has a good open area and beach chairs where you could relax and sip in some chilled beer. Just outside the hotel at a walk of less than a minute you'll be able to find a super market where you can buy beer and the rest of the daily essentials.
Do buy the 5 liters mineral water jar as it is cost effective and within the hotel it will cost you a fortune even to buy a 1 liter bottle.