Maldives has been on almost everyone's bucket list. Trust me when I say it was on mine since ages but I never planned it thinking it's too expensive. I never imagined that so soon and I would be flying to this paradise. So when Club Med offered to give me the Club Med Kani experience, I was thrilled. How could anyone say no to spending some quality time in world's lowest and most beautiful nations.
After a short flight with a long haul in Colombo, it was refreshing view to see the vast ocean in-front of us. When typically outside airports we see hoards of cabs and rickshaws in India, but here the lovely blue ocean welcomes you as you await your boat. You know from the moment you land that you're in for something special. It's picture perfect and photos really don't do justice to the beauty of the place. Here is the Glimpse - https://www.youtube.com/edit?o=U&video_id=9PTXTjezB8s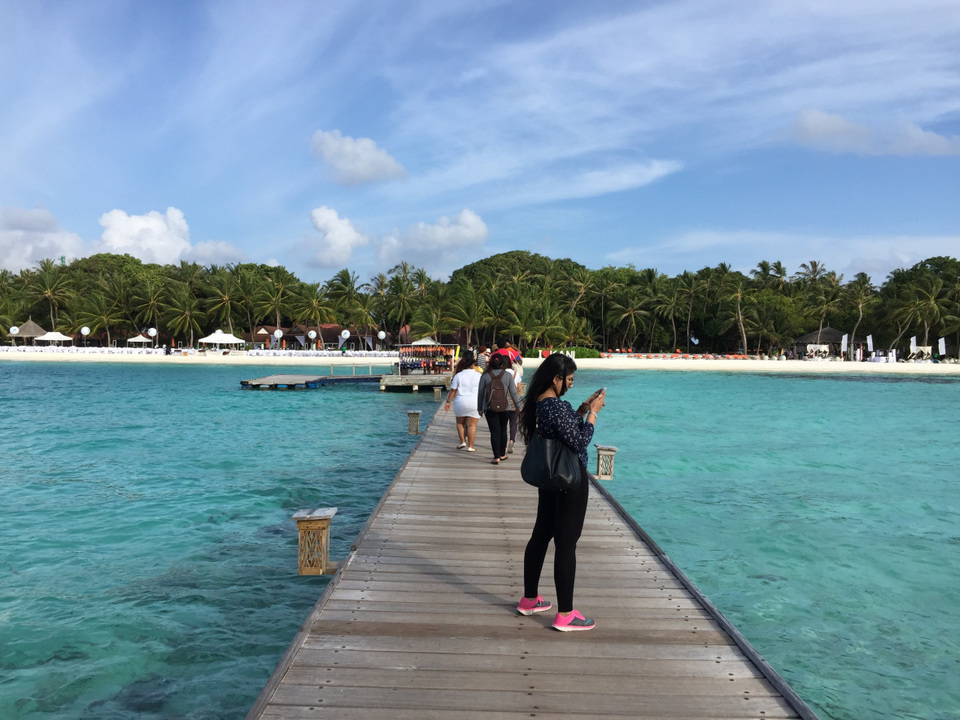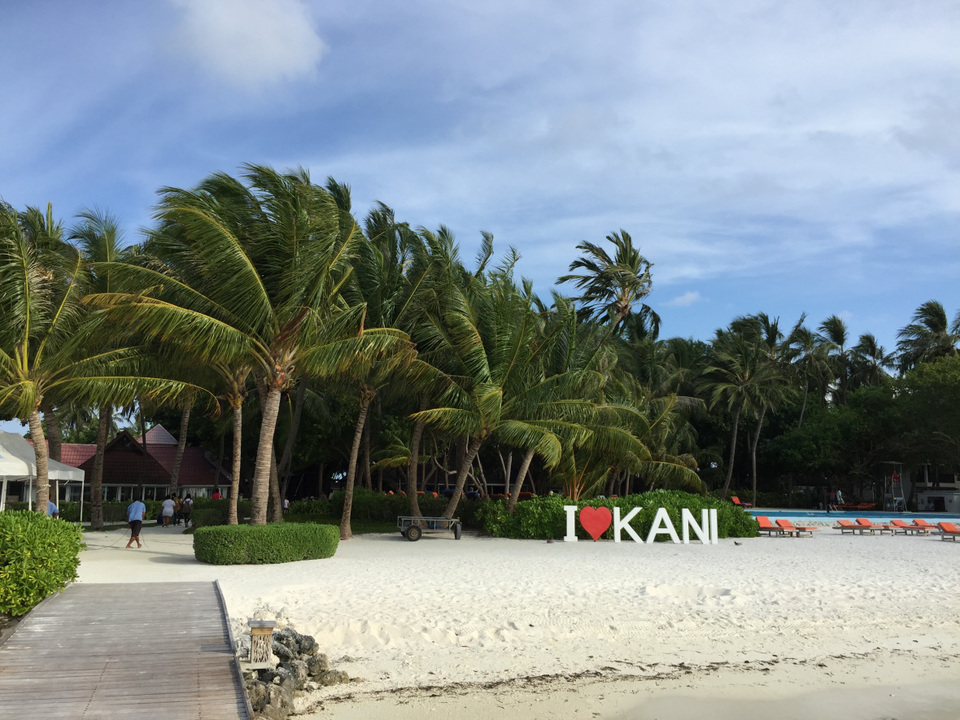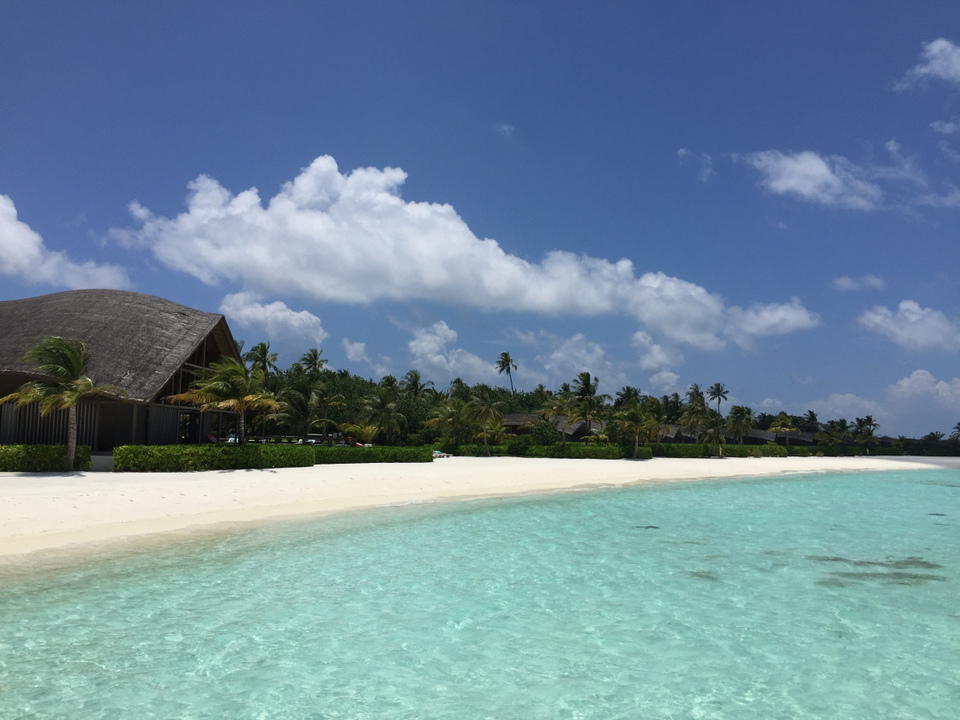 The Maldives is made up of a collection of little islands, with each resort usually occupying its own island. Earlier travelers were limited to the resort islands, but in 2009 the Maldivian government allowed tourists to visit and stay on any local island they choose to. Club Med's main resort and facilities are located on the island of Kani, and they also have pretty exclusive villas over at the neighboring island of Finolhu.
After a 30 mins boat ride what we get to see is unbelievable how beautiful this is all here. If you have the sun and the turquoise sea in front of you and see these infinite many shades of view in the water, then you do not want to be anywhere else at that moment. Once we arrived at the Island we were escorted along the beautifully jetty to the main reception, given a refreshing arrival drink and brief overview of the island. We were looking forward to have a look at the rooms.
Club Med did put us in the Deluxe rooms. And the rooms were magnificent. The rooms are big enough to move around and the beach is on the doorstep. Here is the video of the Deluxe Room which will give you guys how good it is.- Rooms at a glance - https://www.youtube.com/watch?v=zuM58dkPLCc&t=4s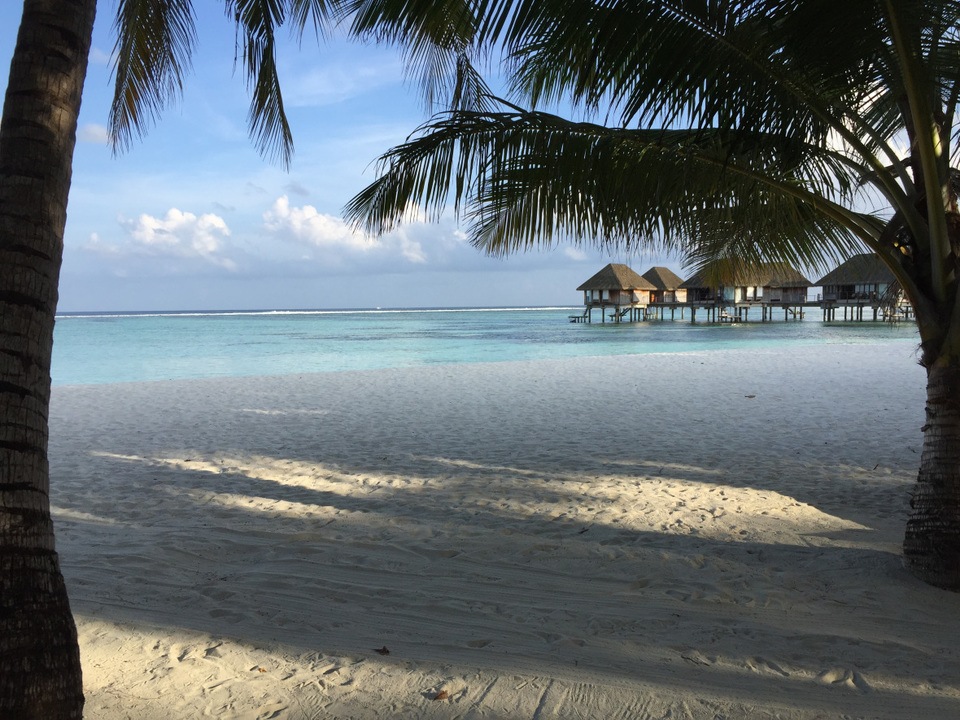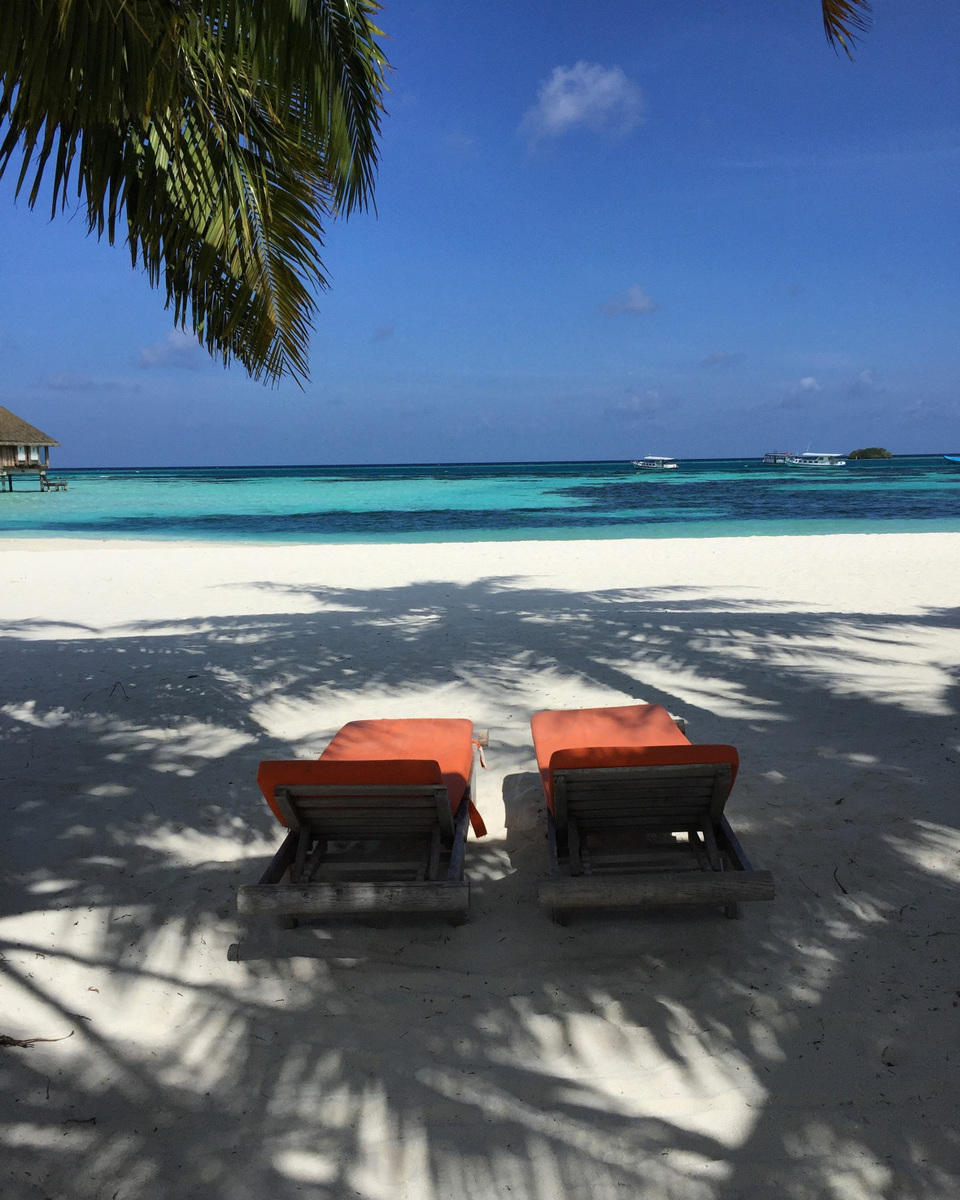 We were lucky to be on the part of the beach that didn't have a lot of people, it was almost like a private beach.
If you want some exclusivity and luxury, consider springing for the Lagoon Suites - while they are a further walk from the main activity areas because they are located at the ends of the island, you probably aren't going to leave the suites much once you're checked in! And they had one of the best views from their tubs. Another highlight of these rooms is being able to walk down into the shallow waters from the balcony through a little wooden stairway. There's even a shower so you can wash up while coming back up! - Here is a glimpse- https://www.youtube.com/edit?o=U&video_id=IFAEsxnT0D0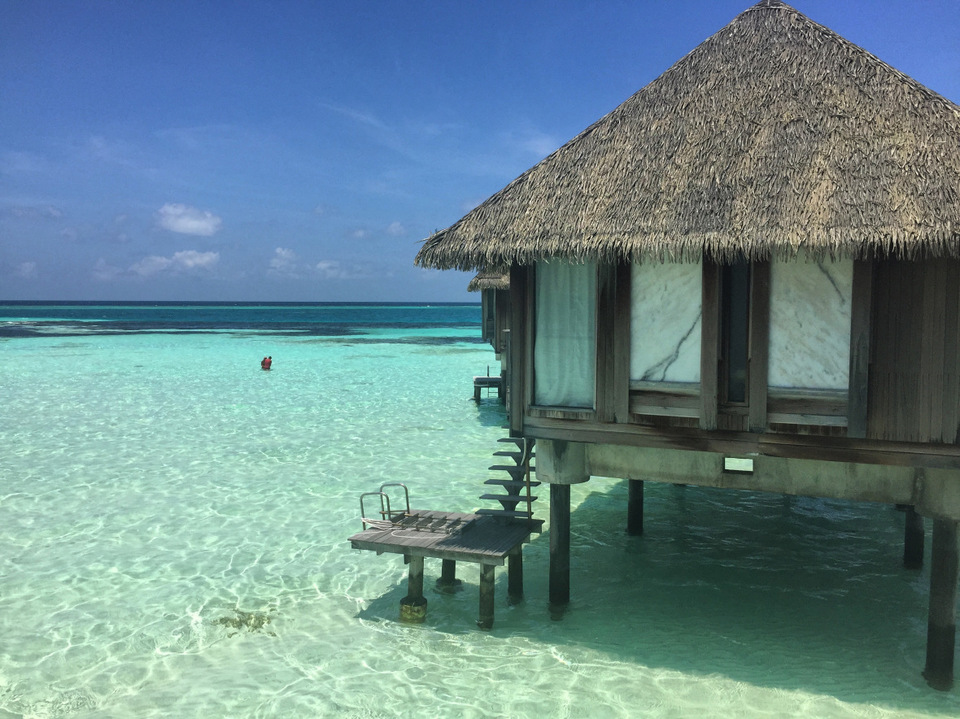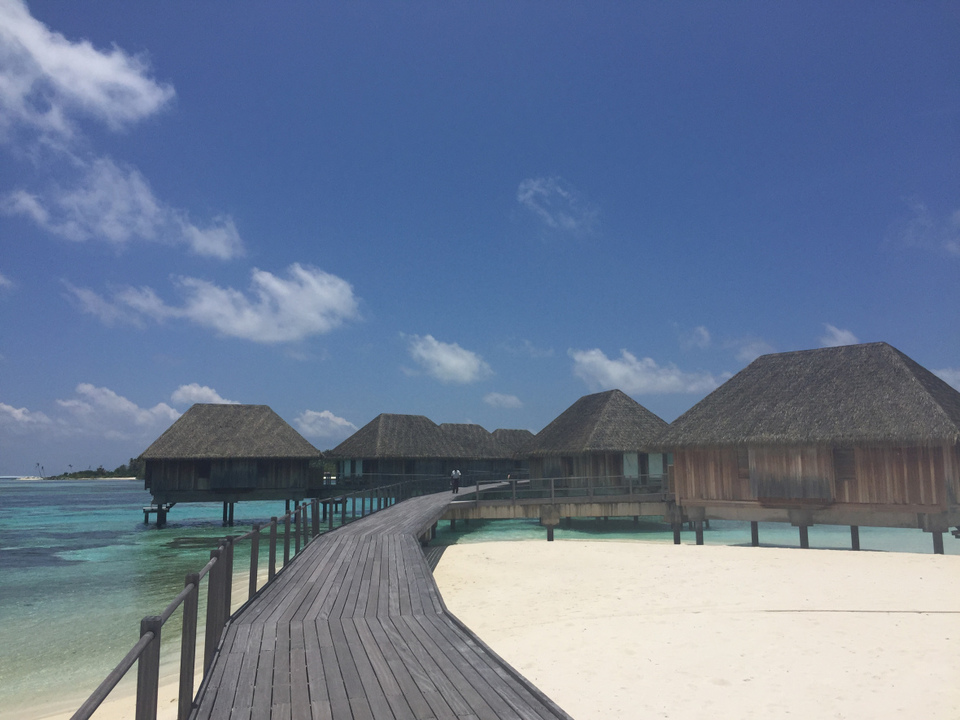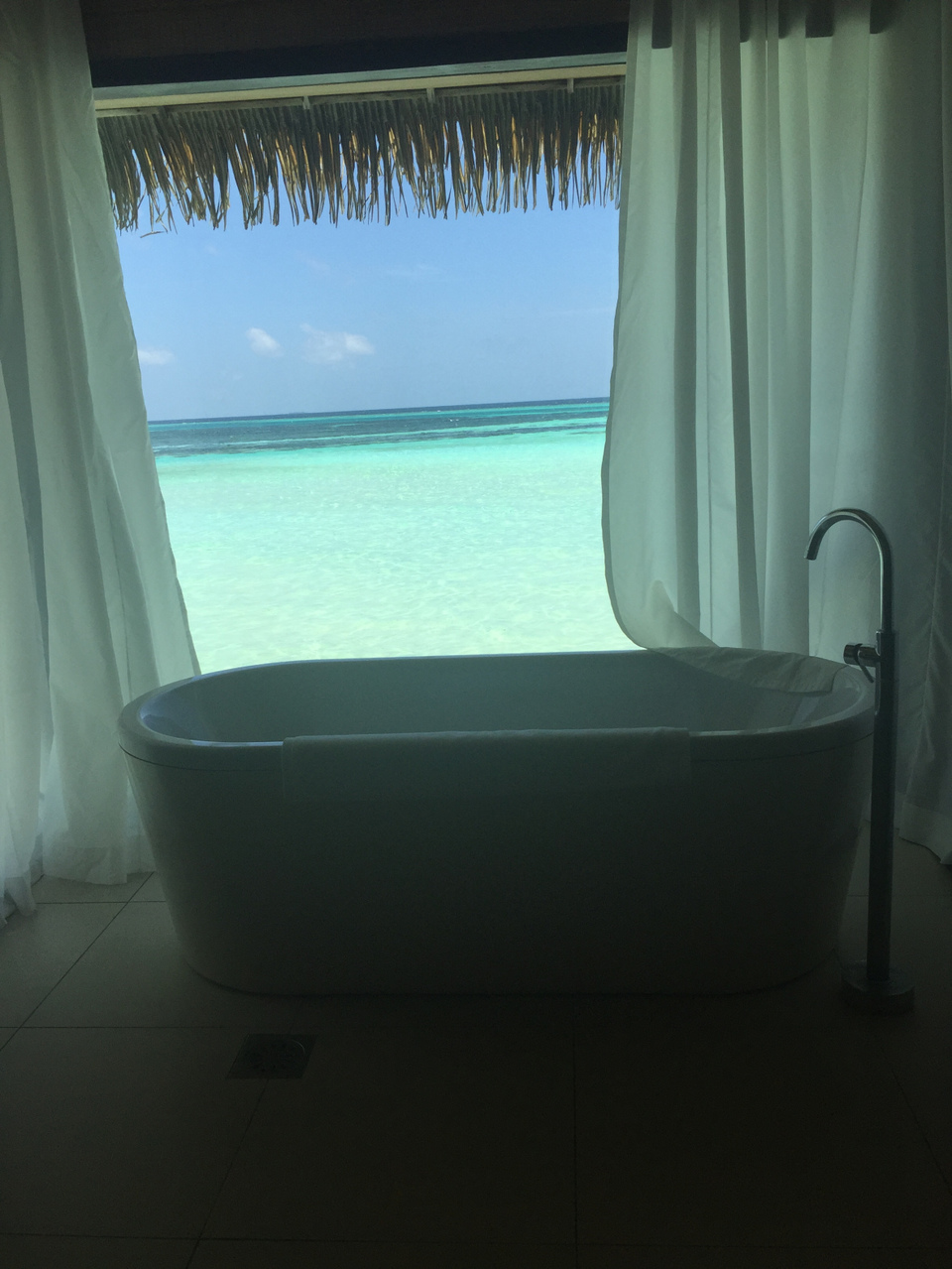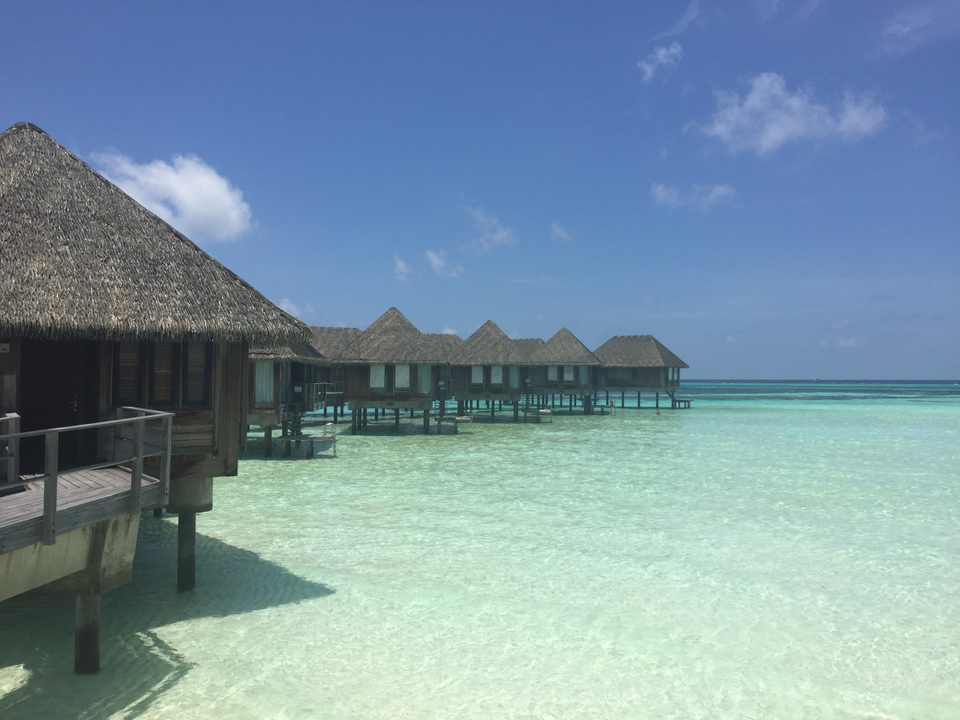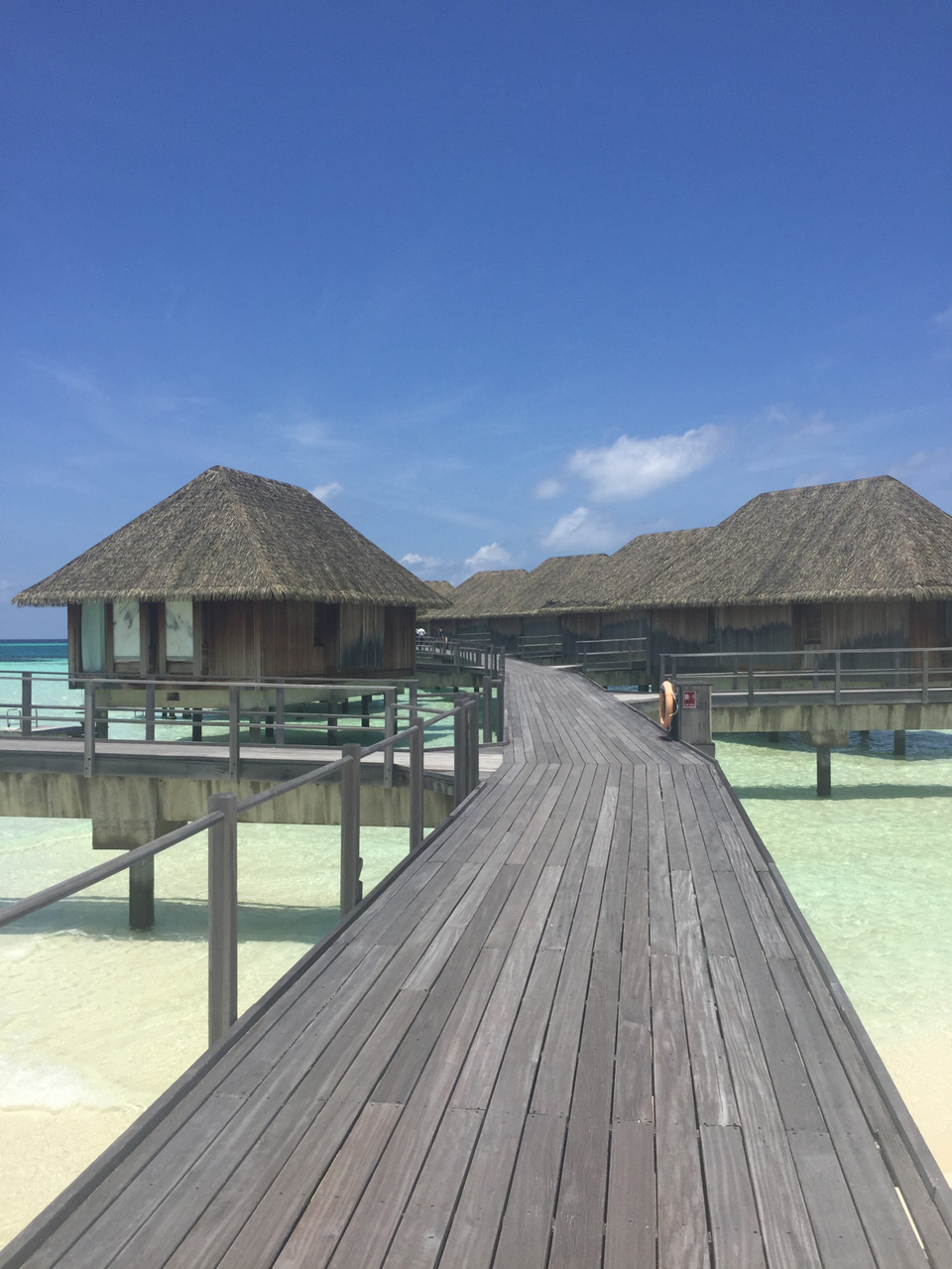 Not tempted yet? Take a walk around the 1km long island and you will find so many beautiful spots which will make you grab a drink and laze on the beach or take a kayak into the ocean. We spent 4 days deciding either to laze and put ourselves in one of the many sunbathing places and read a book or lounge around the pool and putting the bar to use with some drinks and music.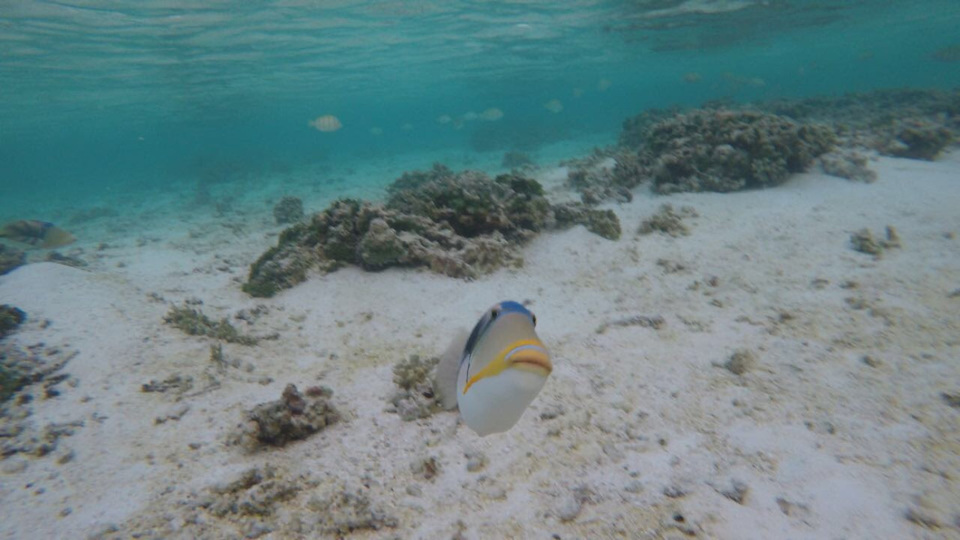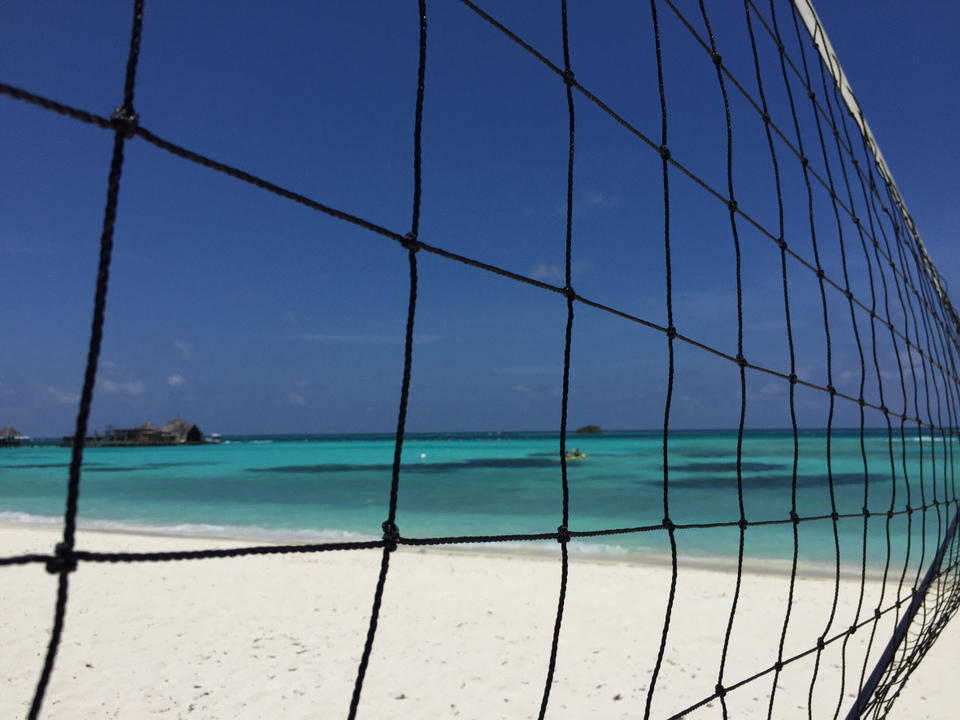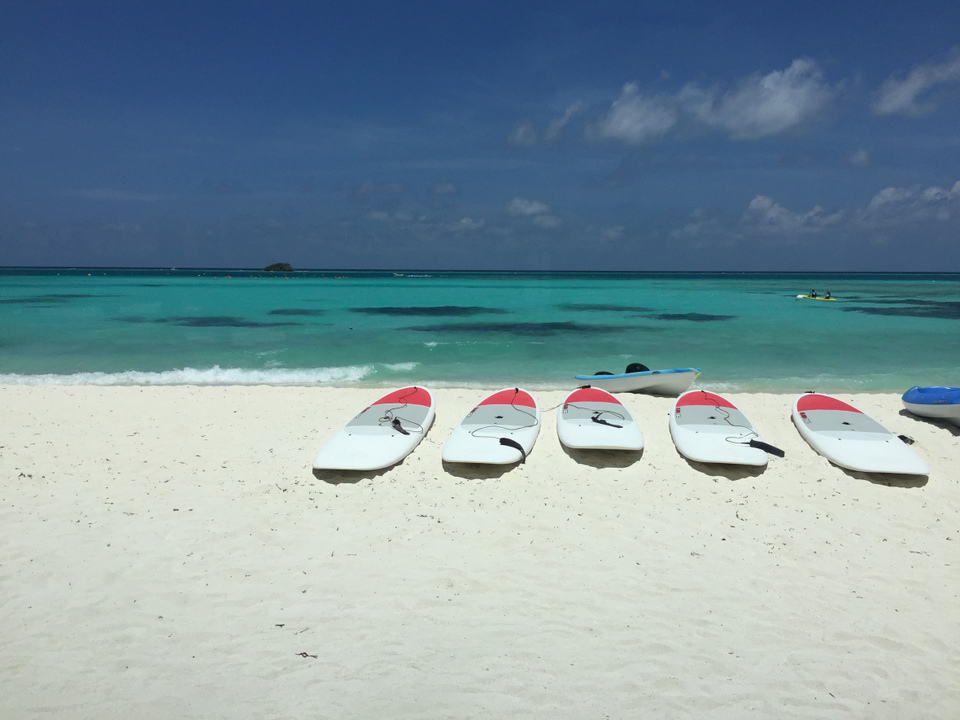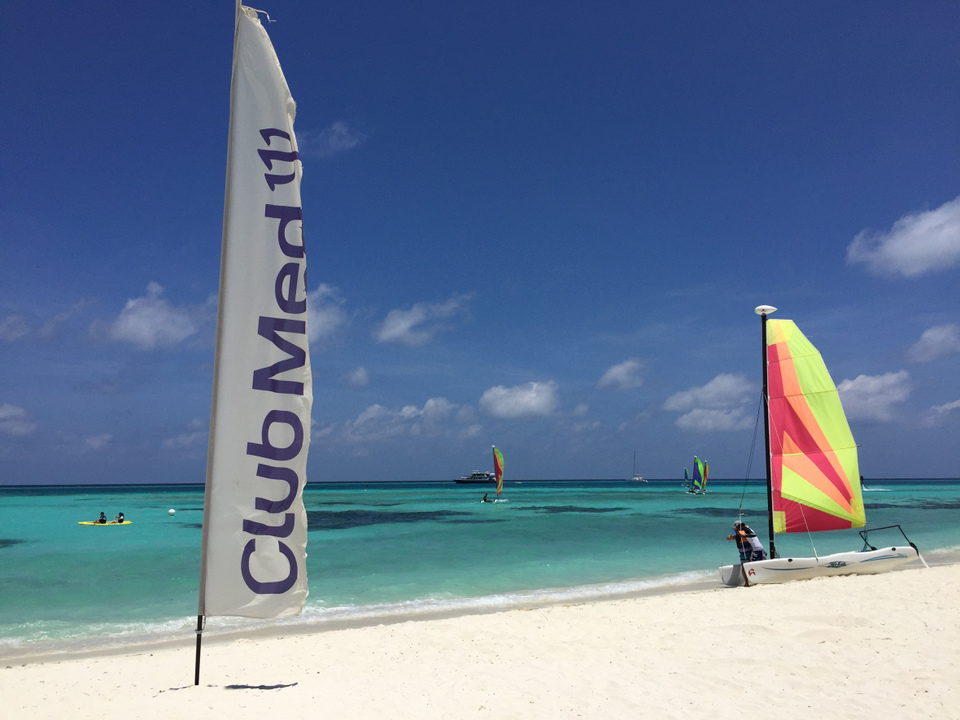 Club med specializes in all inclusive holidays. Once you land at the resort after that everything is taken care by the resort. It basically means that your meals, drinks and activities are all paid for already One can do lots of things like sailing, jet skiing, kayaking and even go playing football at a full fledged football field here. One can also enroll in the free Yoga classes or spend time at the gym overlooking the turquoise ocean.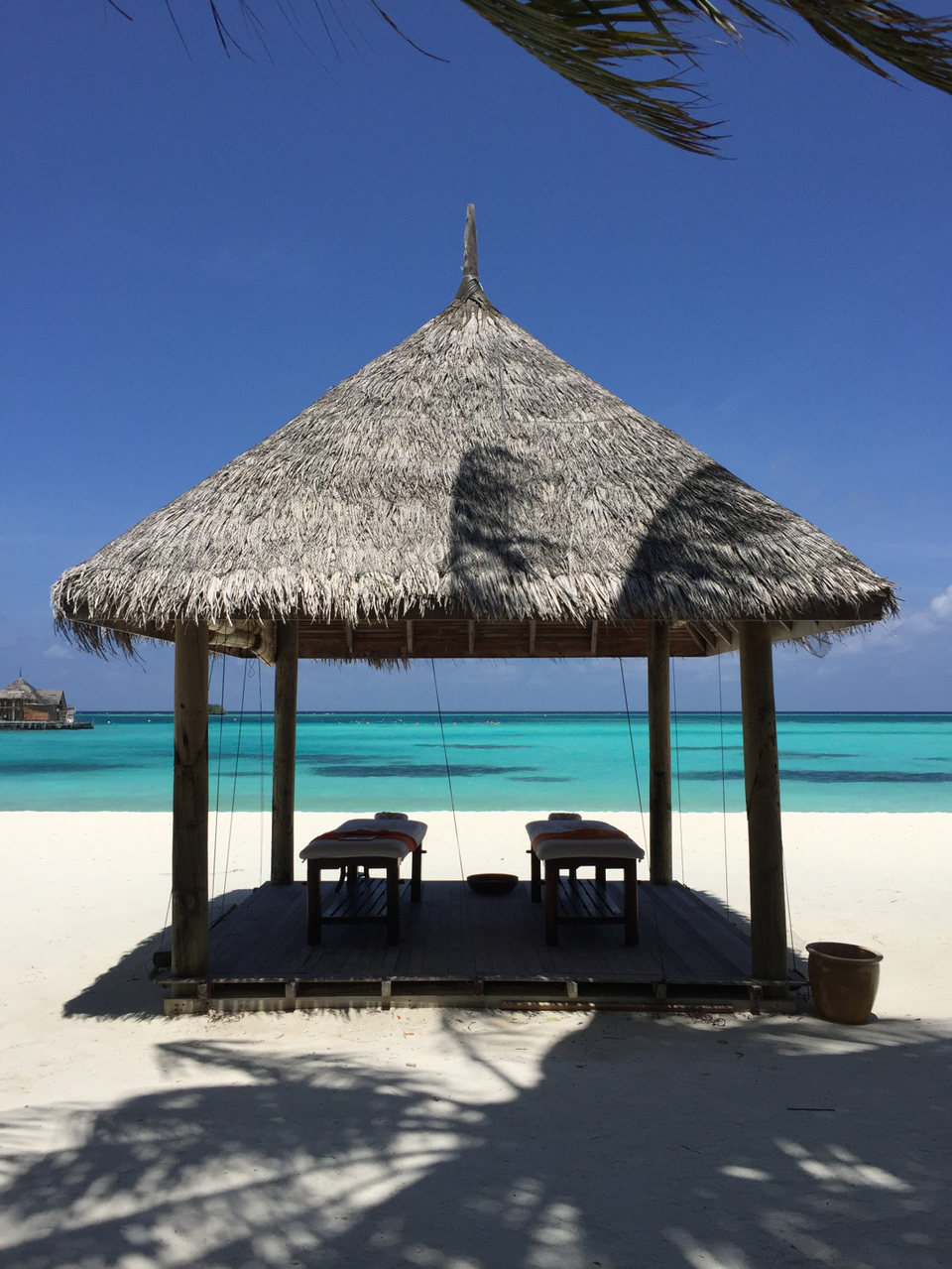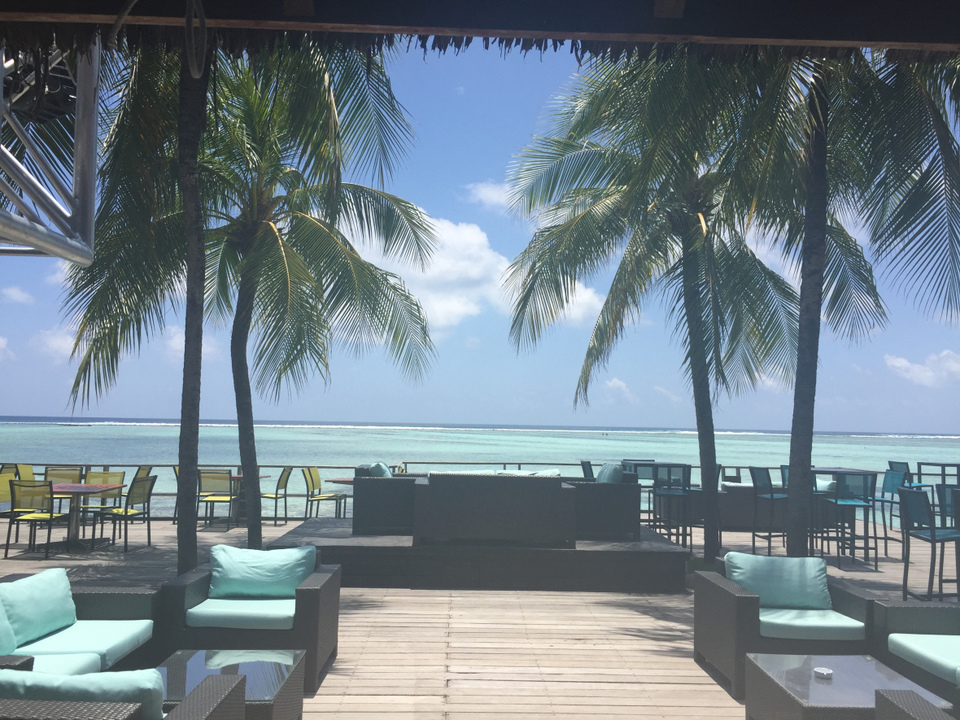 There are two restaurants at Club Med Kani - Vehli and The Kandu. Vehli serves as the main restaurant for breakfast, lunch and dinner. The menu comprise Asian and International selection that rotates daily. At The Kandu, you can enjoy your meals overlooking the lagoon. This restaurant also serves late breakfast and snacks until 6pm.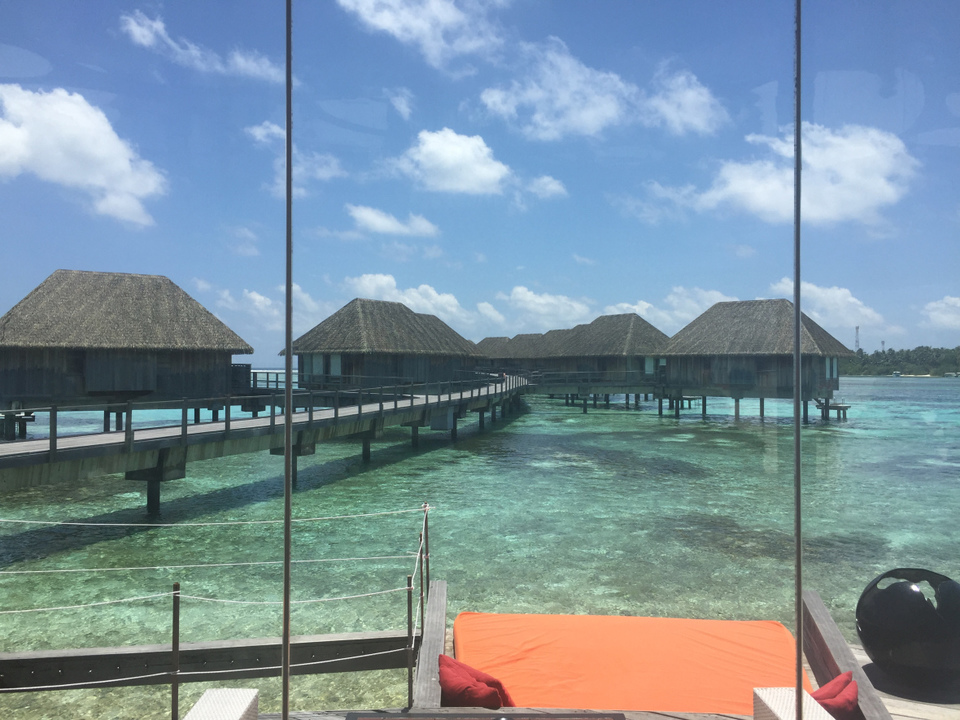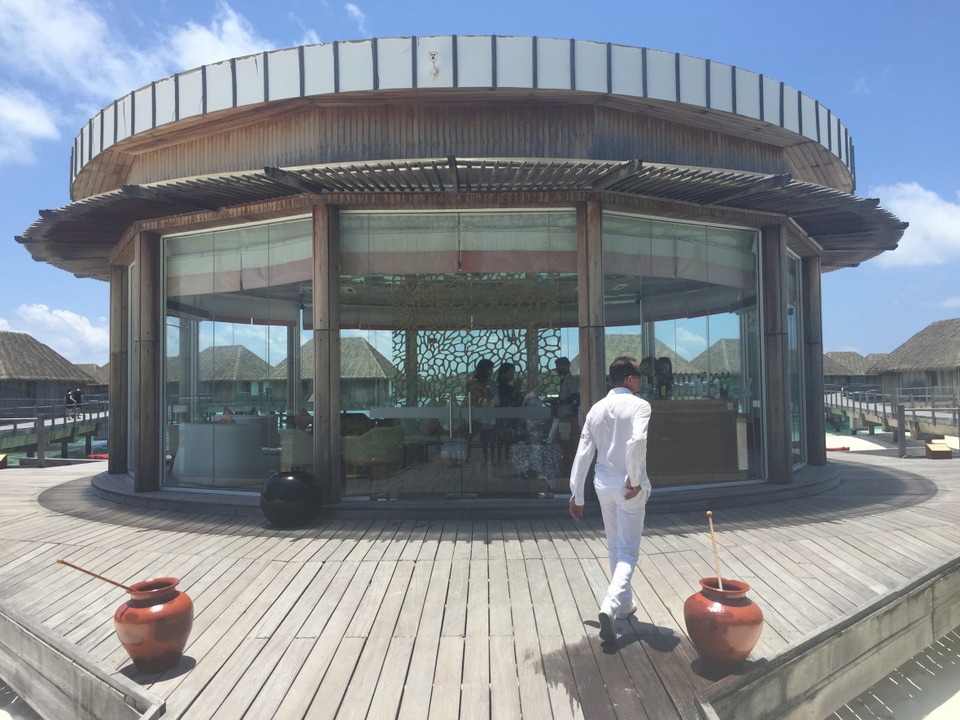 My favorite part of the water suits is the Manta Lounge. You can spend the day sitting on those orange hanging couches, admiring the turquoise water under the sun.
Club Med is well known for it's warm service. Especially with the GO's. So they are called and that stands for "gentil organisateur", French for "nice organizer". They're pretty decent and quite helpful. One thing that impressed me that it is also always ensured that the rules are respected, which I find very good. You do not see anyone dressed inappropriate. The employees staying here are from across the world and their job is to keep the guests entertained. I haven't seen this much at many places I have stayed in. And the staff here is so energetic that they put up a show every night for guests which usually involves a whole lot of dancing and partying, and still get up the next day to take care of everything. Here is one of the performances- https://www.youtube.com/edit?o=U&video_id=RR9aQMPClOY
The ocean around is full on beautiful underwater life. One afternoon we got up to - snorkeling at a nearby reef. We saw some great coral but also plenty of fishes including manta ray and baby sharks around. Of course most of our time was either wading in the waters or basking on the beach with a beer or mojito in hand. We also enjoyed a spa session at Mandara Spa and it was amazing. This service is not included in the all-inclusive package though. Marine Life Around- https://www.youtube.com/edit?o=U&video_id=RkEO7jnwUuk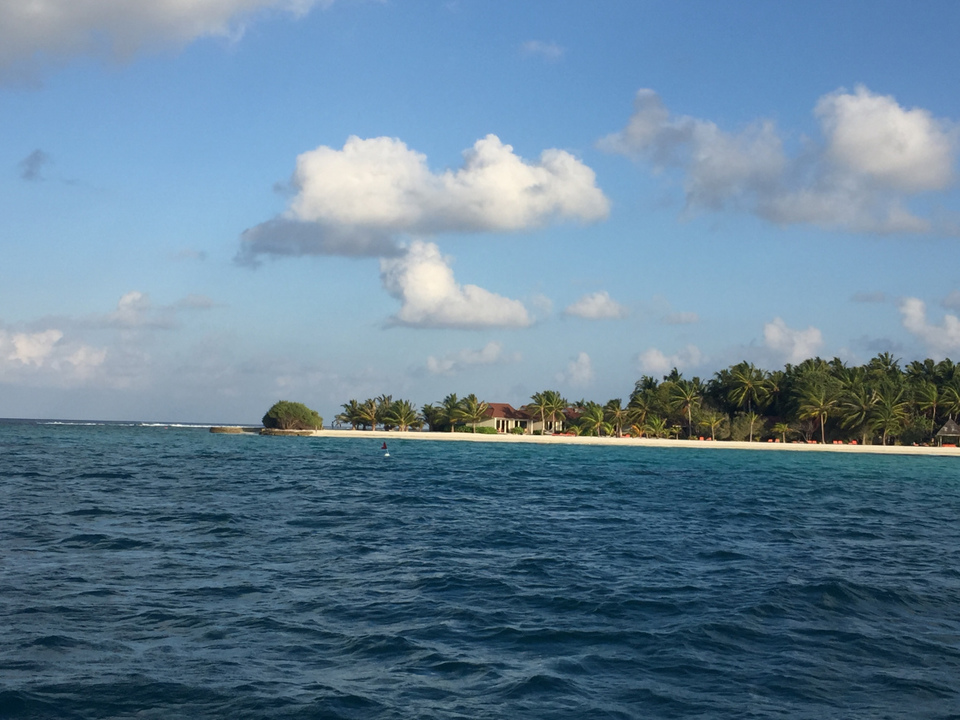 Maldives is looked upon as a honeymoon spot but the time spent here made me realize it is also a family holiday place or even single like me can enjoy some "me" time here.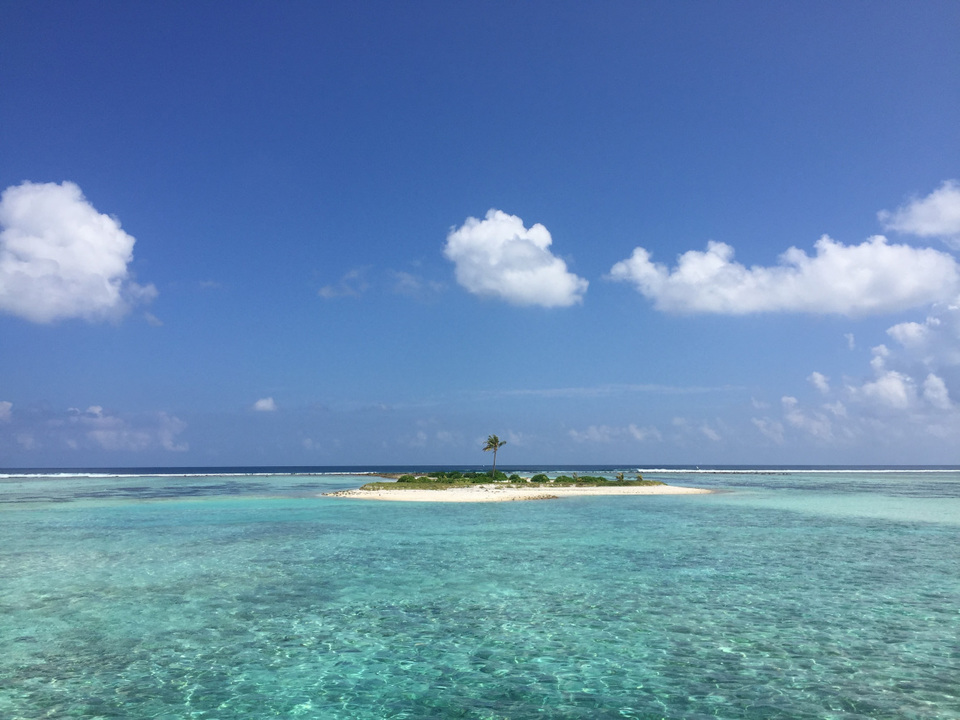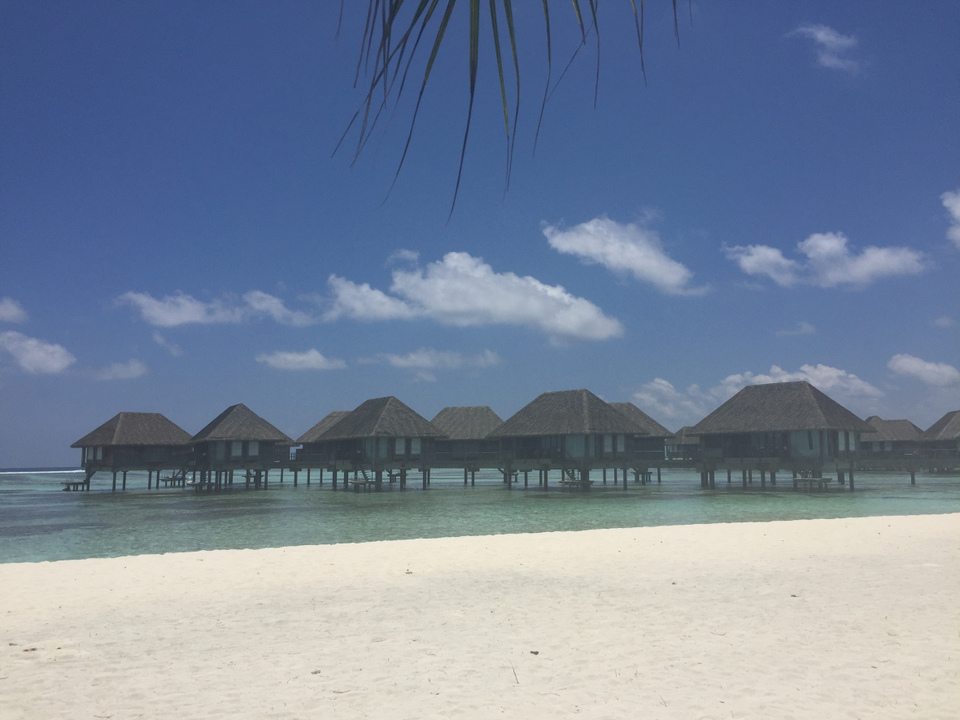 Maldives tops the chart when it comes to a beach country. With its turquoise colored water, transparent marine life, vibrant coral reef, the swaying palms, and white beaches, Maldives spoils you with its spectacular beauty. I still dream of the beautiful mornings and the view of sea to begin my day with (and I am not a morning person). If I could've paused time I would have.
So if you are planning a getaway to Maldives, take my word and explore Club Med once. It's definitely worth checking out. Write to sales.india@clubmed.com for more info. Giving my reference might help you score a deal too ????