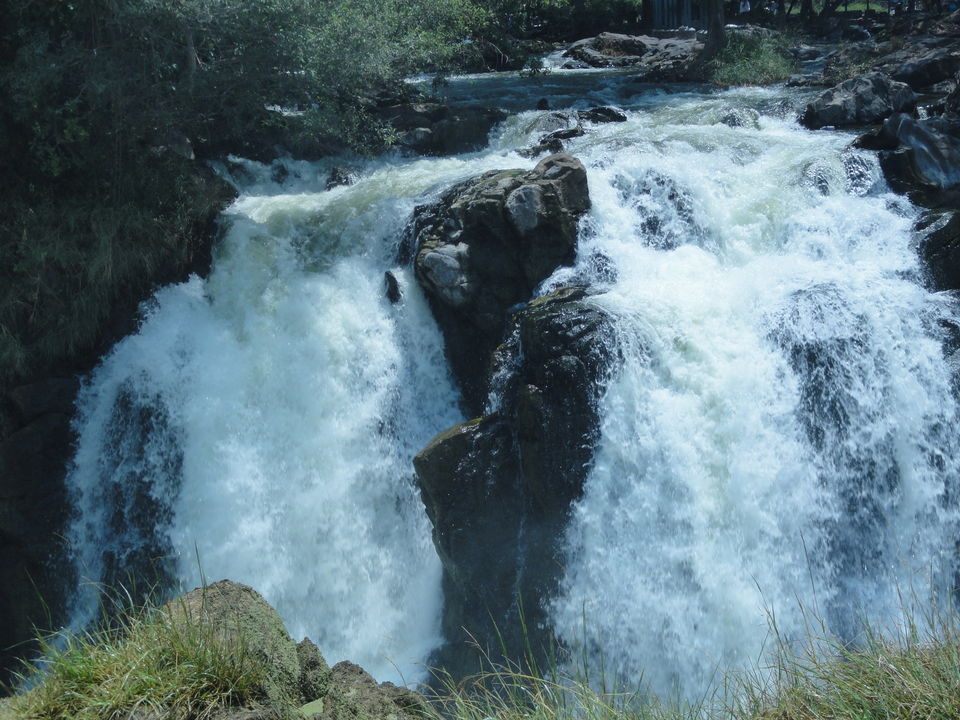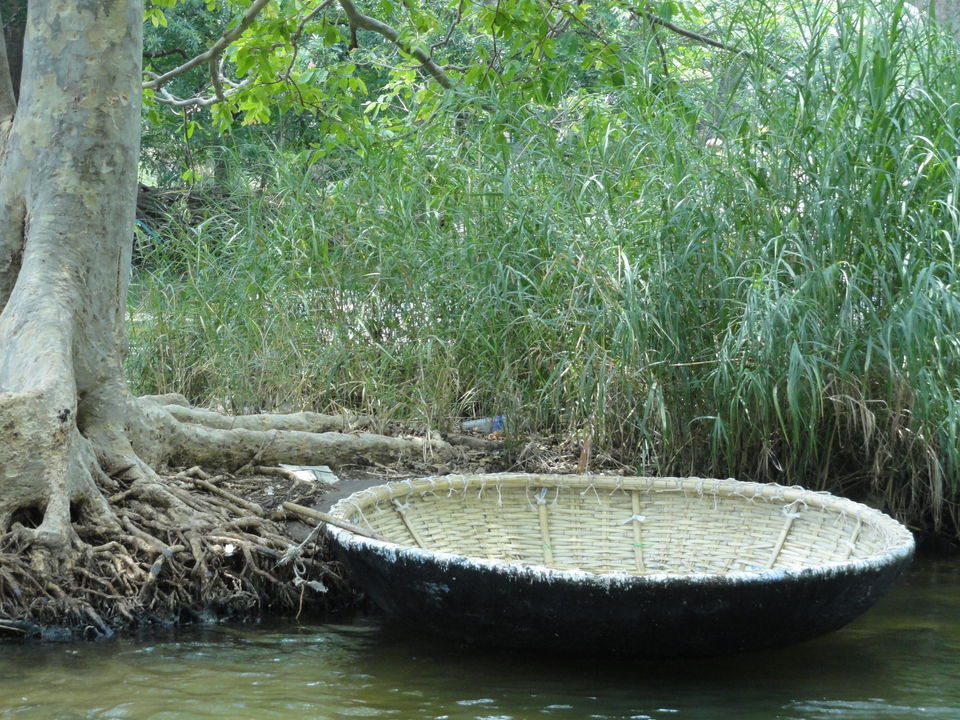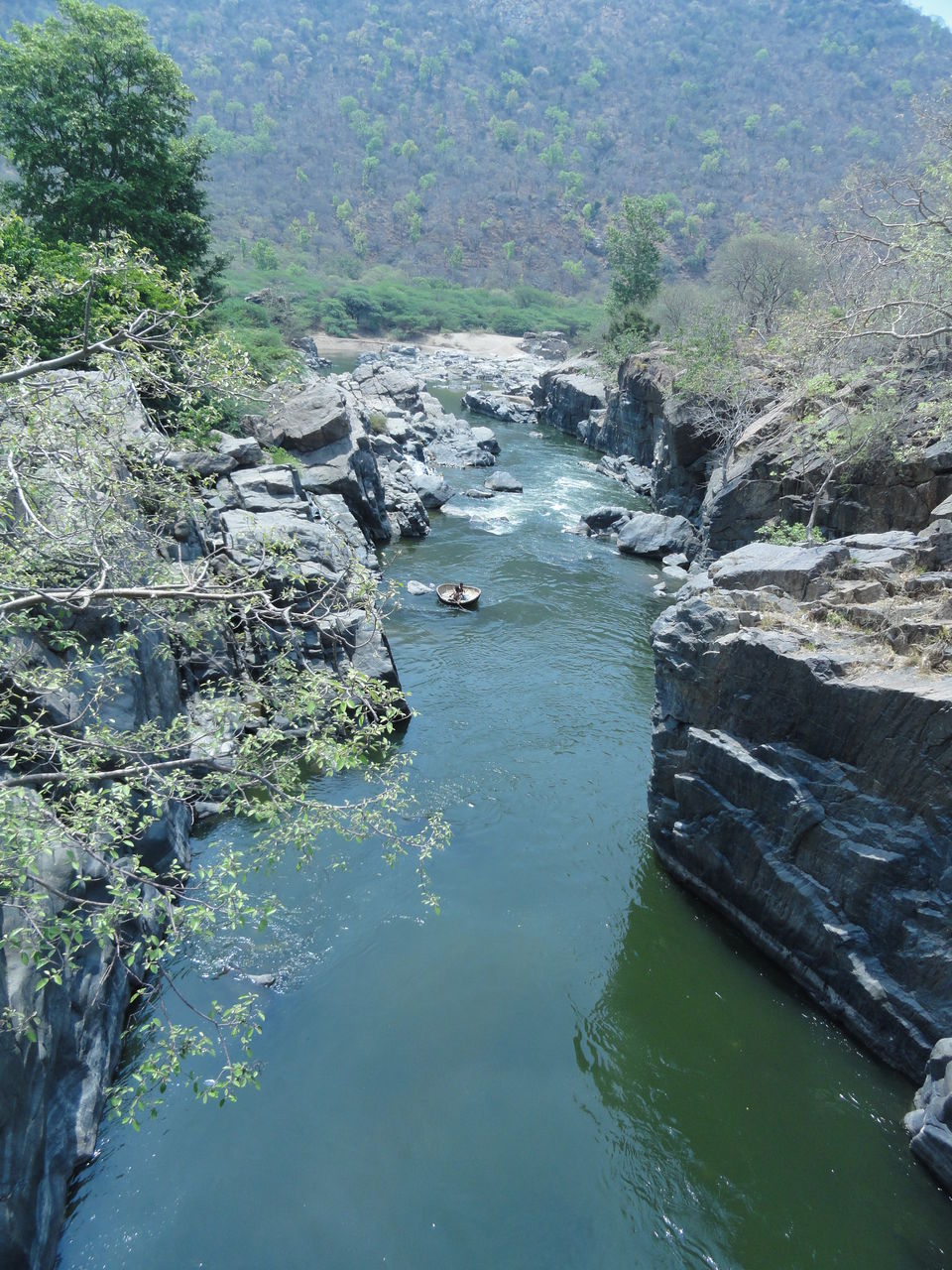 Hogenakkal is a waterfall on the river Cauvery. The name means 'smoky rocks'. It is a mighty gorge in to which the river Cauvery jumps in to on its way from Karnataka to Tamil Nadu. The place and fun differs with seasons. During ON season the water is full and you cannot see a rock. ON season is the rainy season. The entire land looks flooded and it looks like Mother Cauvery is at her peak of anger. Touch her, you are dead !
We traveled to  Hogenakkal during OFF season; dry season October to February is the best time. The place is of lots of fun in OFF season. You can go in circular basket boats(coracle) to go in to the river. The coracle ride is the best and is available only during OFF season. This ride cannot be experienced anywhere else. The boat men take you to the place where the water is falling from a height of 30 metres into a depth of 50 metres. Adventurers would love the ride. The boatmen are well experienced and control the boat at ease and you are 100% safe. So just enjoy the drizzles. On request they would even take you to the point where the water falls down. The ride will leave adventurers speechless. You can also get freshly fired fish and get your body massaged.
The best part of the place is the flow of the water. The flow is so very fast and violent that it can just sweep you along if you do not hold on to something.