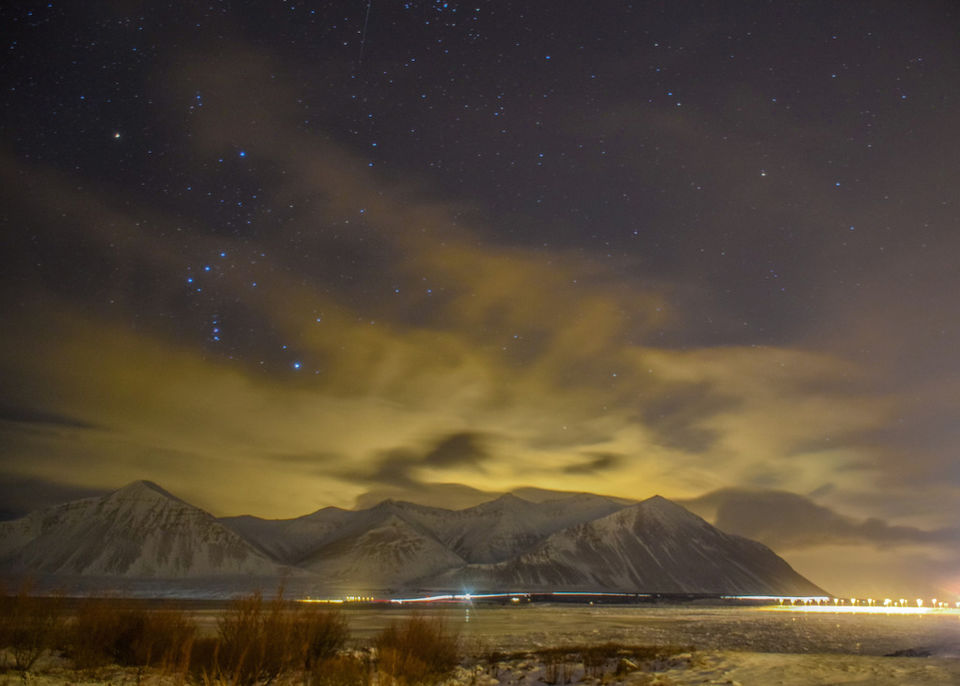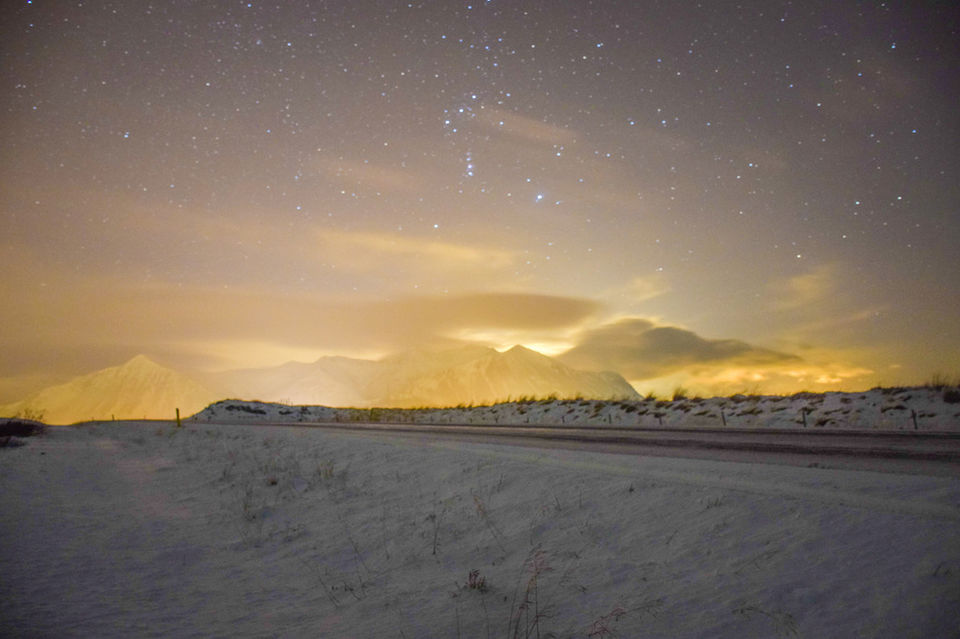 Then at a distance in the sky we saw a very dim light and it kept changing, being aurora virgins we were very excited and for once thought we were just seeing things we wished for. But we thought, if we have come so far then why not give it a shot. So we took out our car and drove out of town, and as it kept getting darker, our smiles kept getting bigger, as we saw for the first time in our lives, the northern lights. The temperature of -8 degree C could not stop us from getting out and taking some pictures.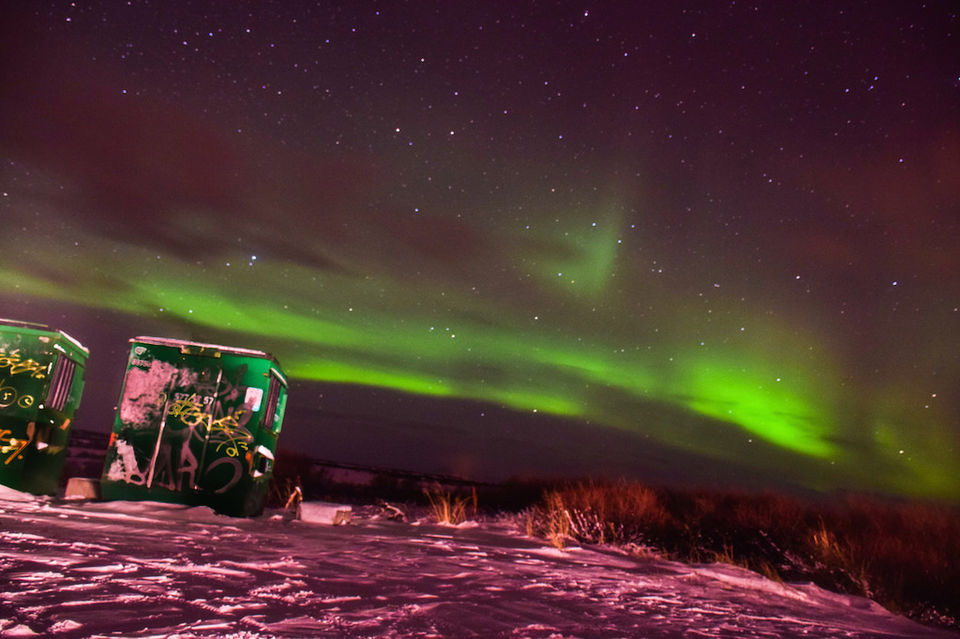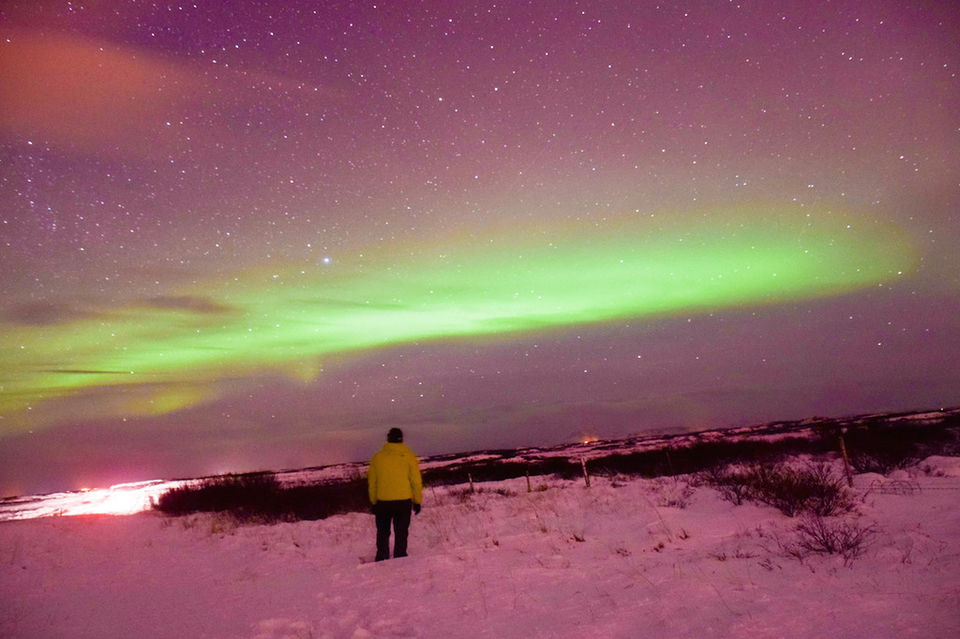 If you think that you just want to see northern lights once in your life, know from me, it's not true. Once you see the lights you'll keeping wanting to see them again and again. It's a very surreal experience and keeps you amazed not matter if you're seeing the first.
Hence next morning we left from Borgannes and for Reykjavik at night we decided to go lights hunting again. We drove to a lighthouse bit outside the town and waited long in cold night. Though we did not see lights, but our camera captured this.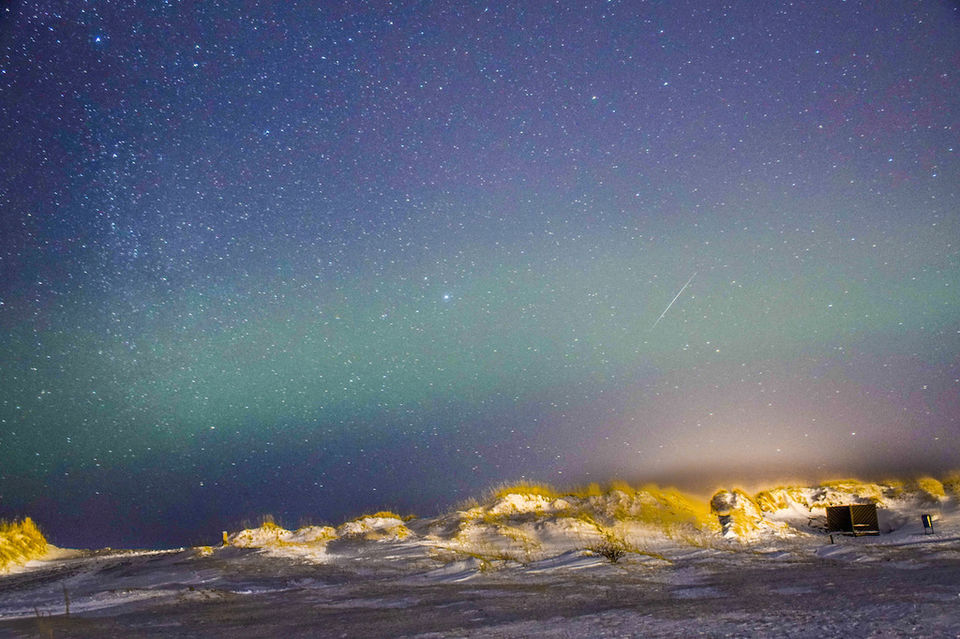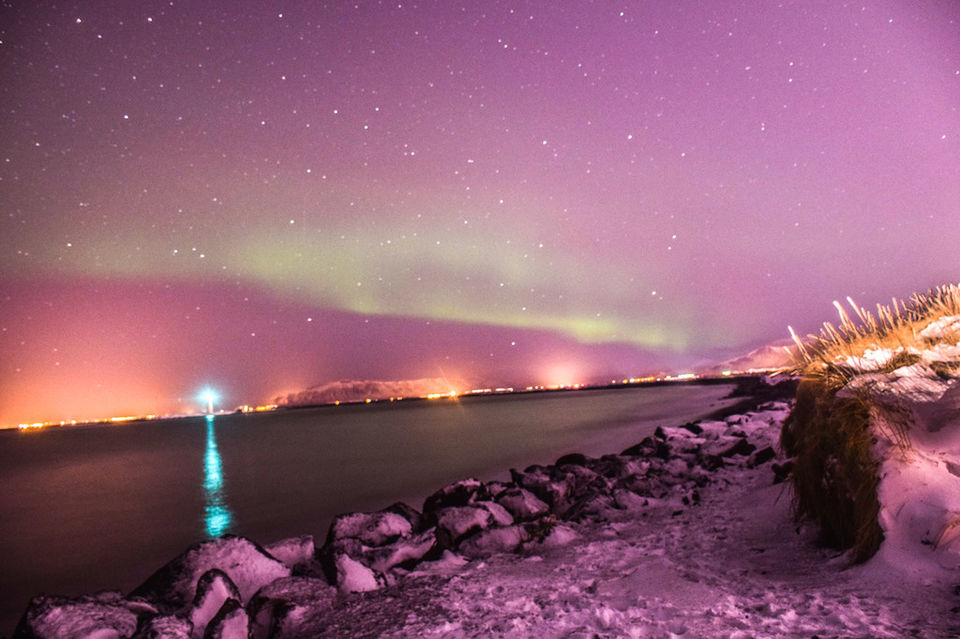 Disappointed we reached back to our guest house, and as we looked out side the window, guess what, we saw the lights again, and brighter than the last time, and that too out of our window in middle of the city center. We managed to take some pictures, but they we not good because of a very little window and my two friends pushing their heads in to capture the spectacle.