Here's a little memory of Diamond beach from day 2.
After walking inside the ice caves, we were now yearning for the northern lights, Iceland. We were now headed for the Northern Lights capital Mývatn. We had really high hopes for tonight. On a nice sunny morning the terrain started like this.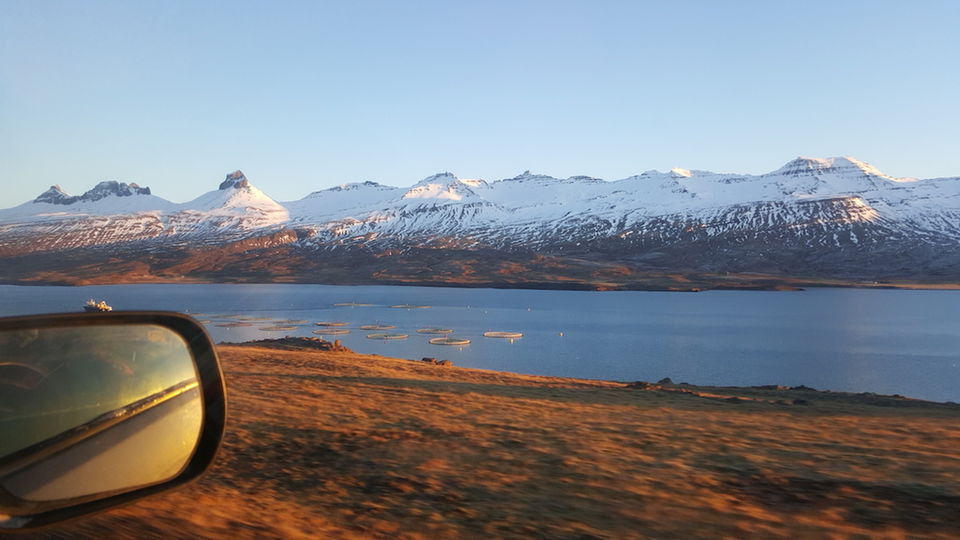 We must have driven about 30 Km and all of sudden we were driving through rough weather. The change of the terrain and weather in a short span was so drastic that one starts to feel humbled by the nature's creativity.
As we moved away from coast, we were driving through nothing but snow fields on both sides and the car thermometer signalling -14 Degree C.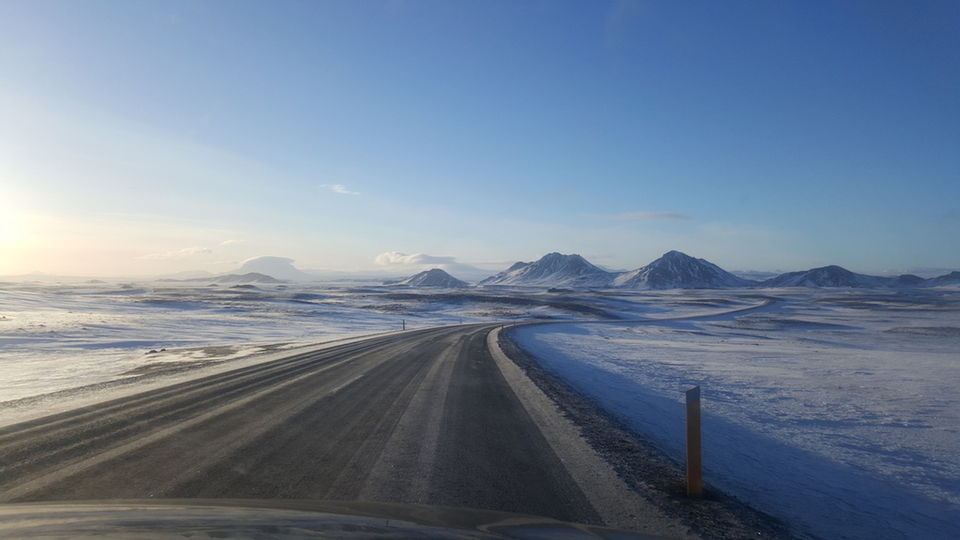 On the way passed the Krafla Power Station, the placed looked so surreal as if we were on a different planet.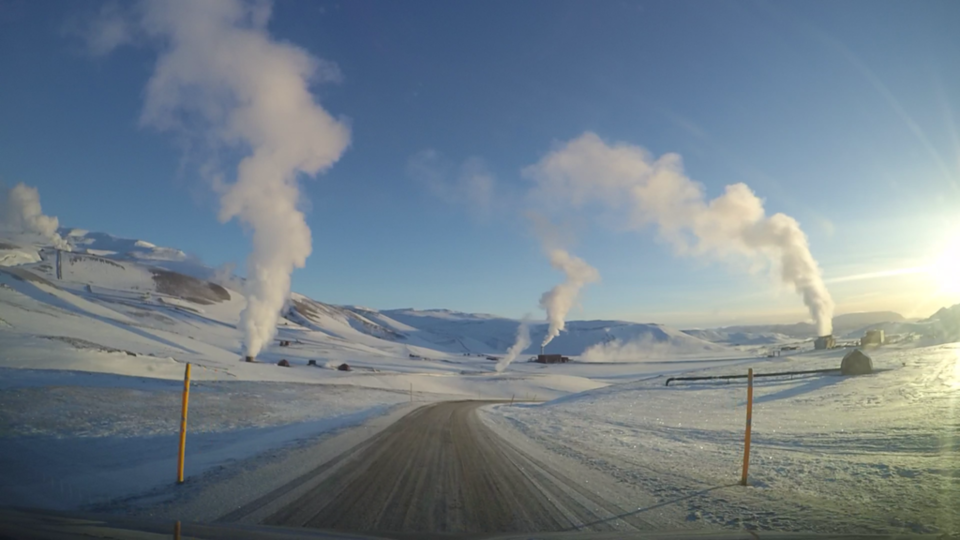 Finally we reached our base for the night in Mývatn and we start looking for places to stay. Mývatn looks just like moon, with craters appearing on the either side of the road.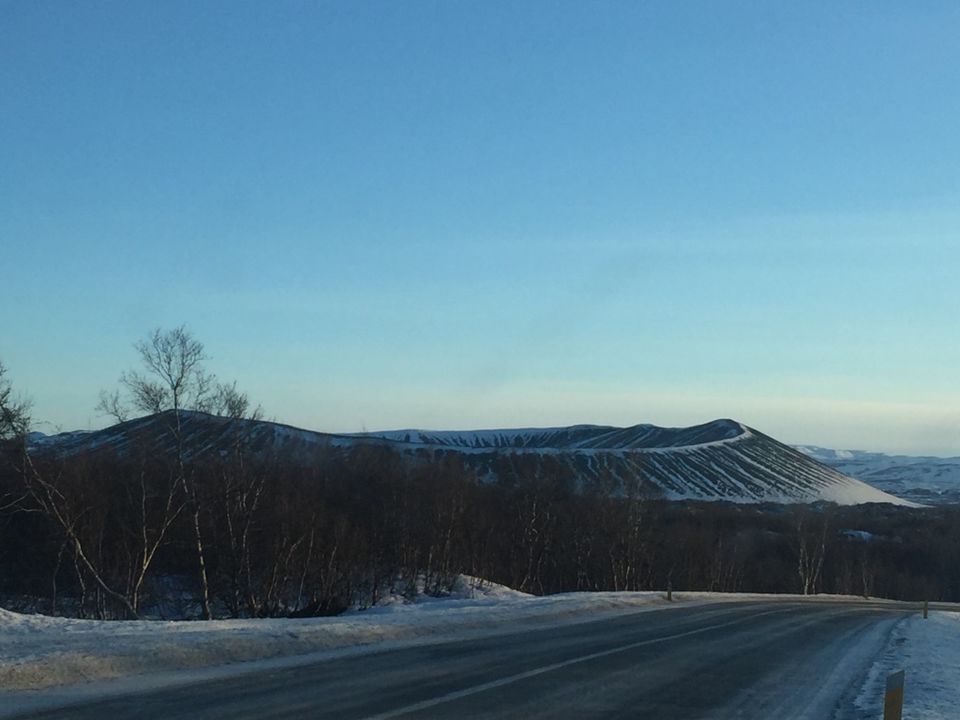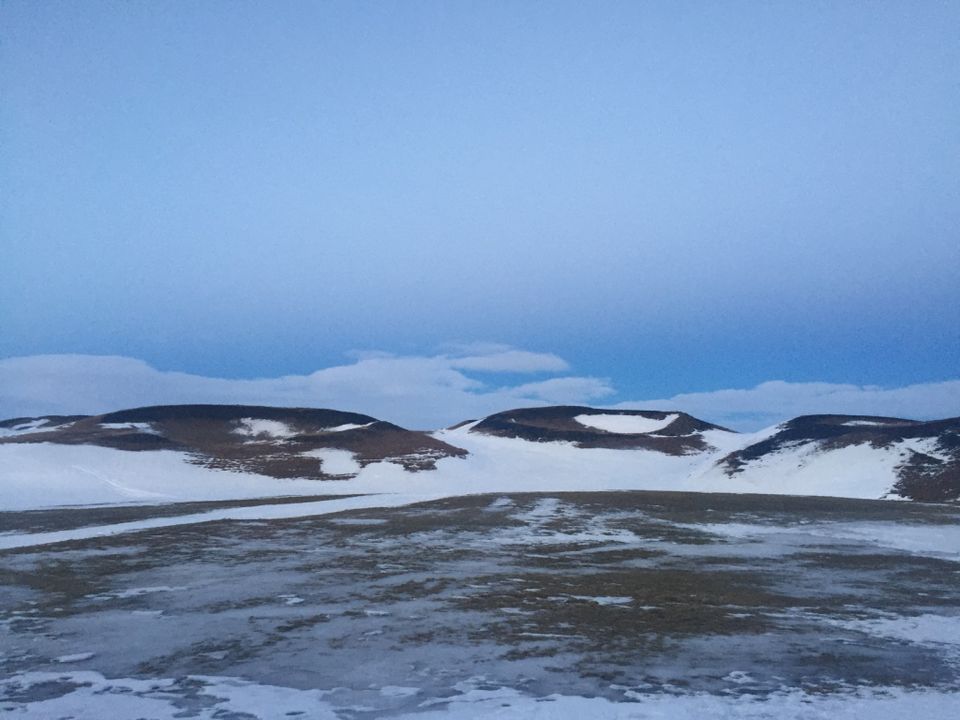 We finally found a nice cottage by the lake Mývatn. The owner of the cottage told us that there is a natural hot water cave nearby where Game of Thrones was shot, so we rushed to our car and started on the route he had marked for us on the map. After quite a bit of off road driving we finally reached there.
When we reached back to our cottage, clouds started to build up and it started to rain. Another night ended in disappointment, and we were left wishing for northern lights.