Dubai is a dream place for many. Located in a small country, this is one of the most important tourist places in the middle east. While there are many agencies providing packages to cover places of Dubai in luxury and in comfort, it is costly and doesn't cover much. One can easily cover the same places, with same comfort level, with a flexible time frame, at a much cheaper rate.
In late September, I booked a Dubai trip for my parents and their colleagues, in between their journey from Bombay to Addis Ababa, Ethiopia (Where my father works as a Researcher). It was a 5-day 4-night trip. Here is the detailed itinerary and the requisite information.
Visa -
While getting a visa for any country seems troublesome for some (where Visa-on-arrival is not available), it is not so difficult as it seems. UAE provides Visa-on-arrival to Indians who hold a valid US Visa or green card, for 2 weeks. But regular Indian citizen has to get a visa before arrival. Visa for UAE can be acquired by directly contacting UAE embassy, but it's a cumbersome process. It can be bypassed by obtaining a visa through third parties. I found Redcarpetassist.com really economical and efficient and booked visa through them. All they ask is – a copy of passports of each traveler and a copy of our residence proof (proof of our hotel booking). Since I had not booked hotels by the time I went to get their visa, they somehow managed, and got the visa. They took a visa for 14 days with validity for 2 months.
Hotels –
Since we got a visa without booking a hotel, we could have booked a hotel after they reached Dubai. But I found some really fantastic homestays in a posh area, at a very convenient price. I booked their room on the 66th floor of a building near the palm islands (but Palm Islands were not visible)
Trips –
On arrival, one may get confused about the places to cover and how to go about it. So to be on safe side, it's better to go through local travel agencies, or you can get the info from the hotel reception as well. I booked 5 trips online through forevertourism.com. It ensured safety, comfort and no hassle. Since my parents as reasonably aged (sorry Dad) I chose for some regular trips and not adventurous trips.
Day 1 – Red Dune Safari
My parents reached Dubai at around 2PM from Mumbai. Immediately after clearance from the airport, they contacted the hotel owner and reached the hotel. After fresh up, they called up the tour provider, who collected them up at 4PM. They went out of Dubai towards the Red Dune for the night. The journey is the main fun in the safari as they went through ups and downs of the dunes at a comparatively fast speed. They stopped in between to enjoy the sunset in the dunes. On reaching the campsite, they were welcomed with welcome drinks and then went on for the camel ride. There was the option of henna designing, Arabic dress photography, Shisha facility (Hukka), sand boarding, photography with camels/falcons, and quad biking. The evening went ahead with a glamorous belly dancing (Tanura show). There were arrangements for alcohol as well. They had separate toilet facilities for men and women. They were served Barbeque dinners for the night before dropping them off at their hotels at 10PM. [There are many types of safari to choose from, even overnight safaris]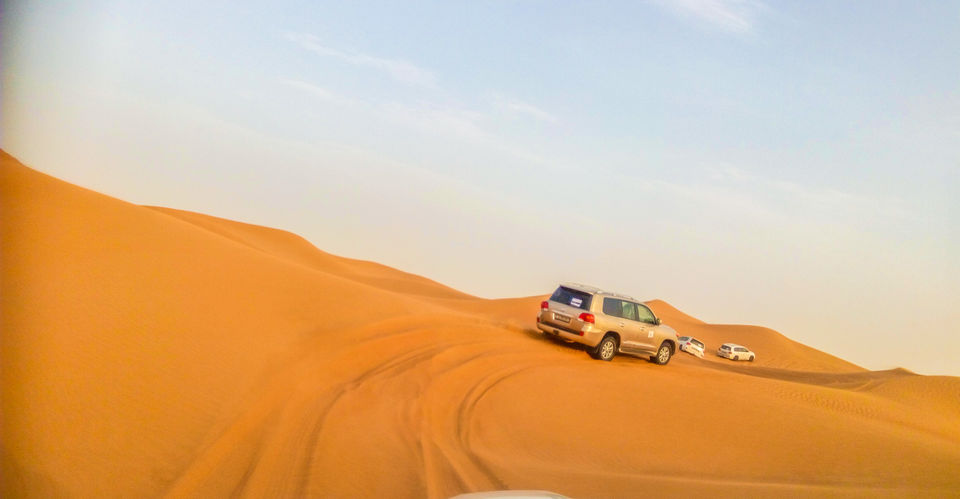 Day 2 – 6 Emirates + Dhow Cruise
The next day they had a trip to cover the 6 emirates of UAE. The tour included Qanat Al Qasba, Sharjah Corniche, Central souq(market), Fish market, Islamic Art Museum, Ajman Beach, Quran roundabout, RAK queen Palace, Bidiya Mosque, Khofkhan Beach, and Fujairah Fort. It included a drive through Umm Al Qaim, Red dunes, and mountains before finally dropping them off in the evening. They also touched Oman, near the junction between Gulf of Oman and the Persian Gulf. The 12hr journey started at 7 in the morning and ended 7 in the evening.
After some rest, they went for Dhow Cruise in Dubai Creek. They were picked up from the hotel and welcomed with drinks. They were provided with veg/ nonveg buffet dinner, with live entertainment like magic shows, music, and Arabian dancing. Alcohol was also served (Except during Ramadan). The total duration of the trip was 2 hours. [One can go for Marine Cruise as well]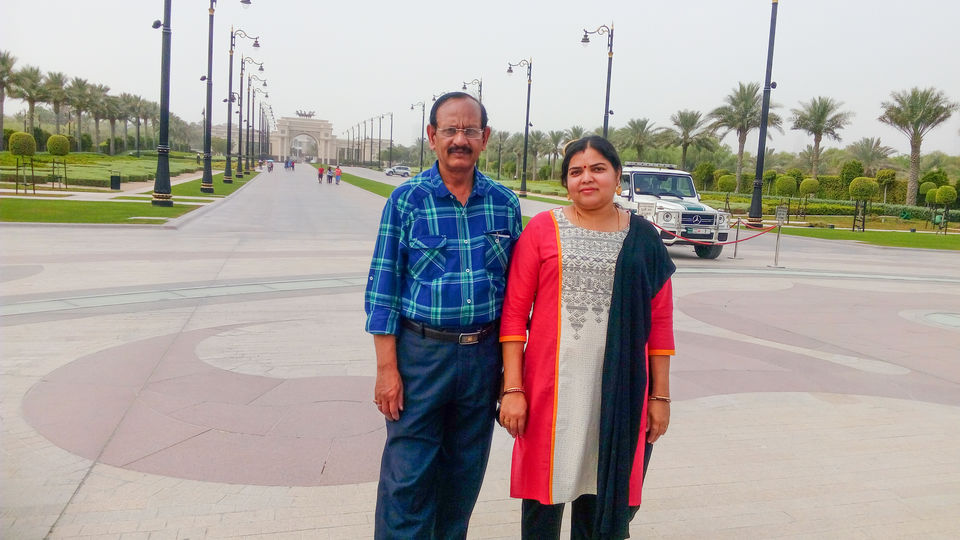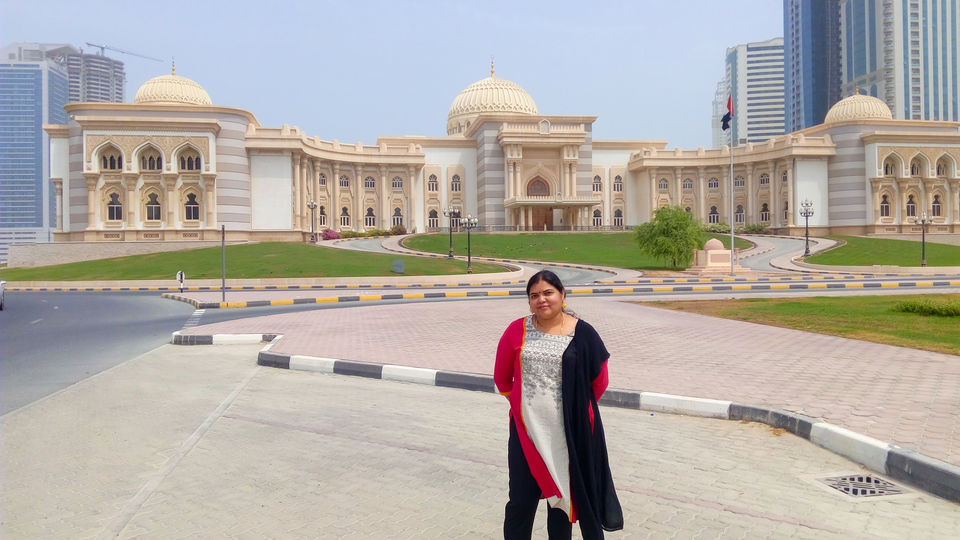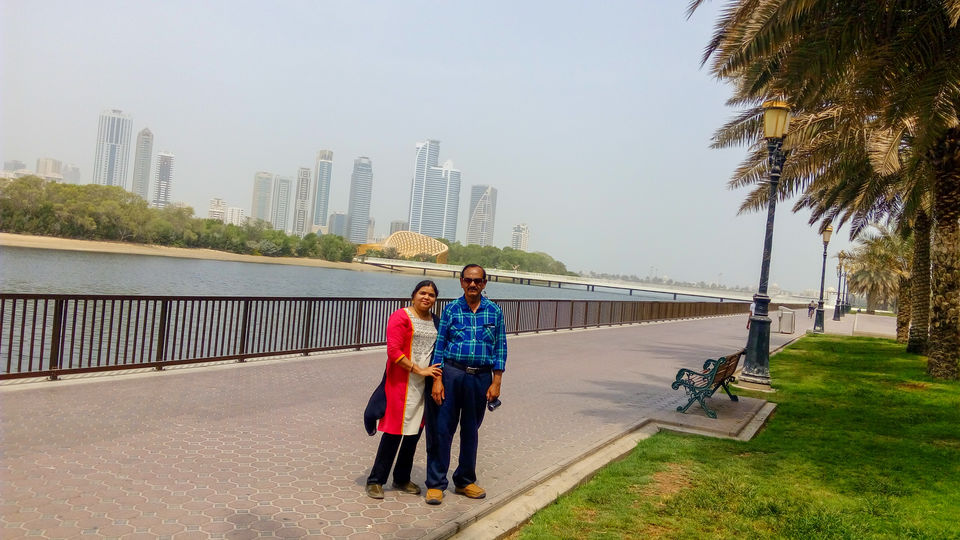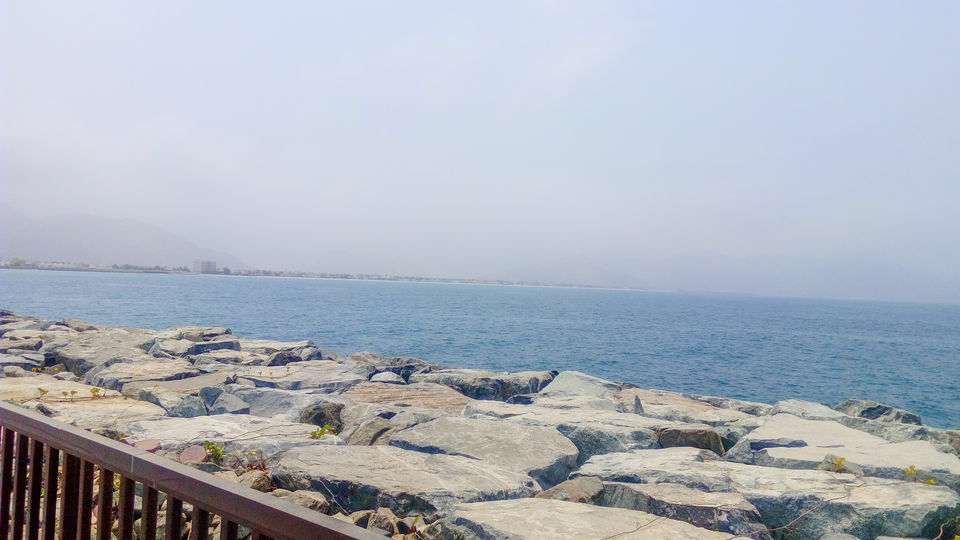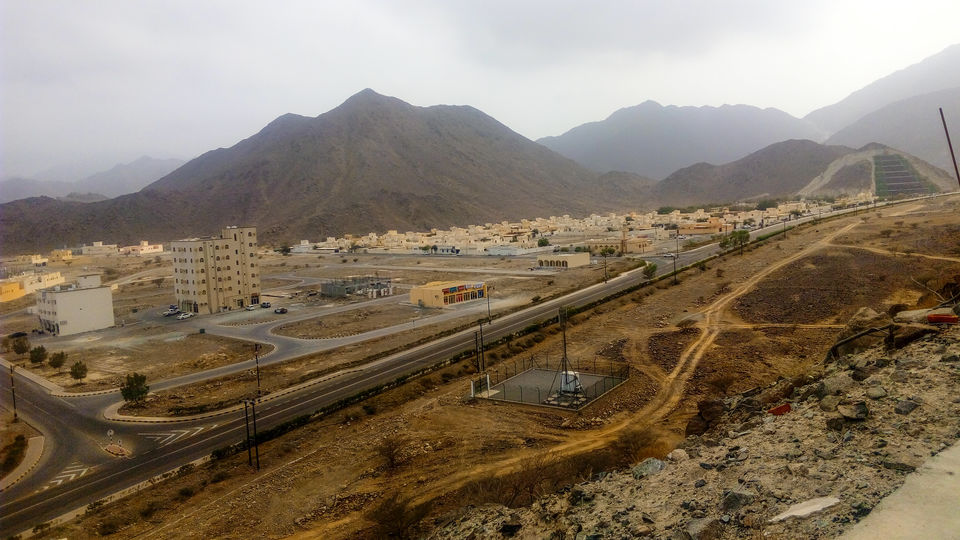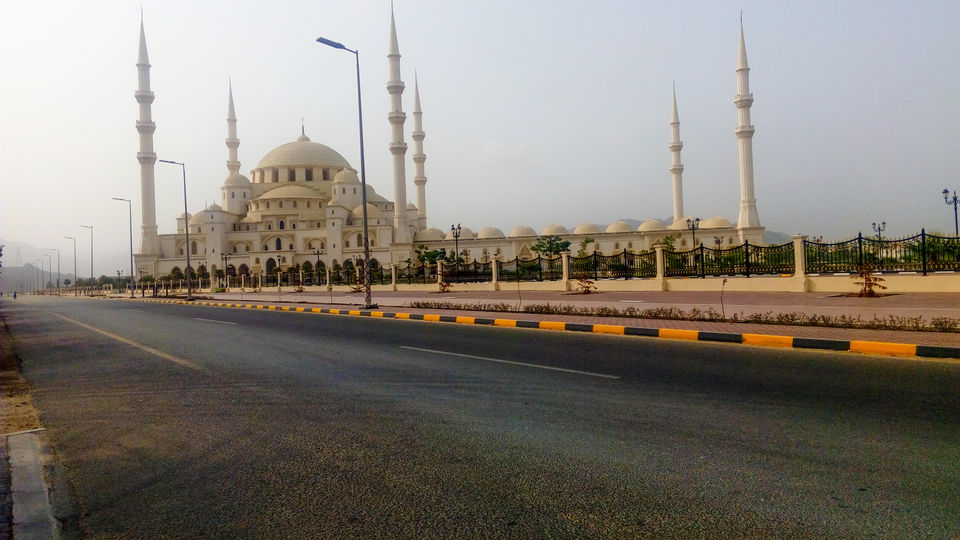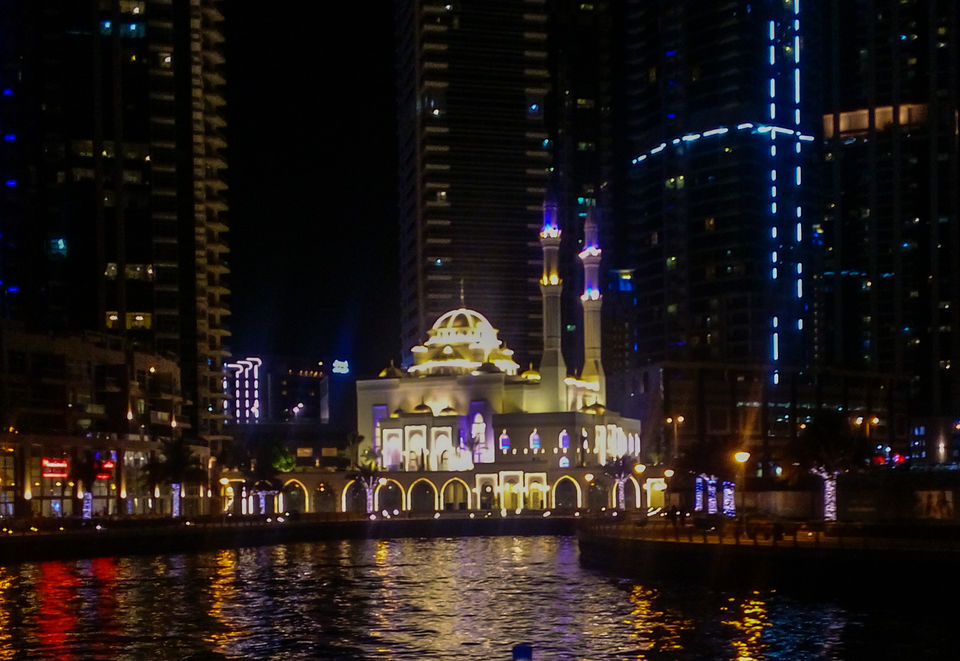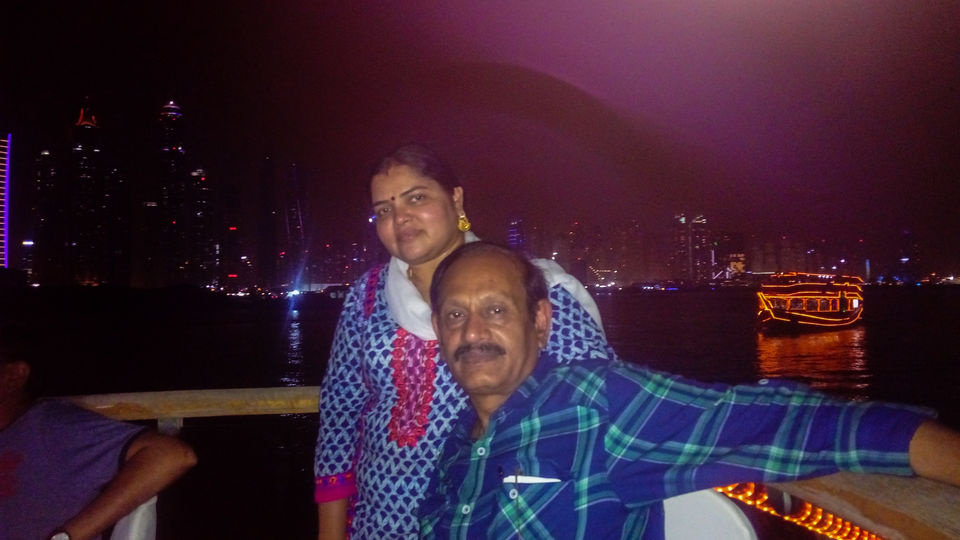 Day 3 – Abu Dhabi + Burj Khalifa
After an early breakfast, they left for Abu Dhabi tour. It included Abu Dhabi Corniche, Marina Mall, Sheikh Zayed Mosque, Abu Dhabi Heritage Village, Presidential Palace, Abu Dhabi Market, Emirates Palace, Yas Island (a man-made island in Abu Dhabi) with a drive through Jebel Ali port (world's largest man-made port).
Their tickets for Burj Khalifa were already booked by the agency and handed over to them after the tour. They went to the 124th floor and 125th floor to get a magnificent panoramic view of the city from such heights.
[PS – You can actually see the sunset twice- once at the ground, second on top of Burj Khalifa. There is an option of the 148th floor as well, though costly. It generally takes l minute to go from ground floor to top floor.]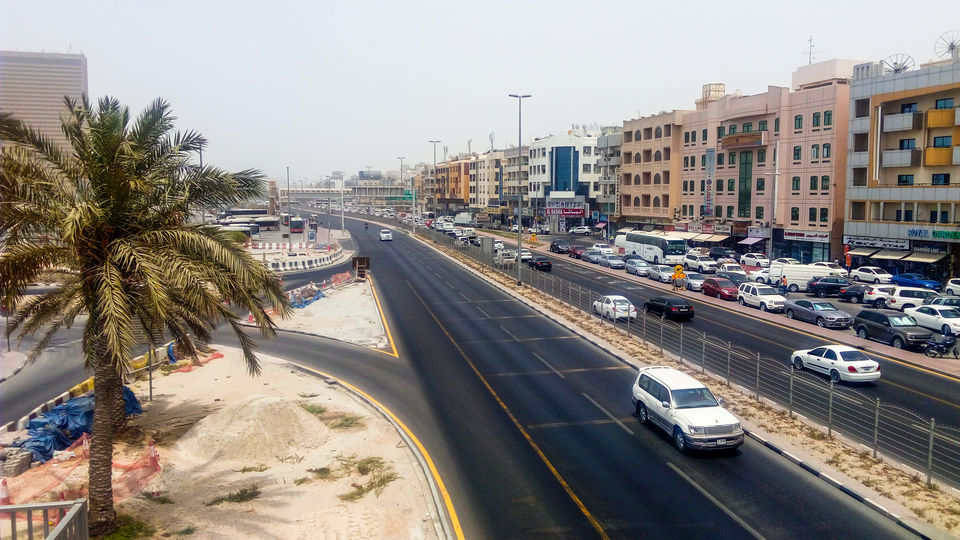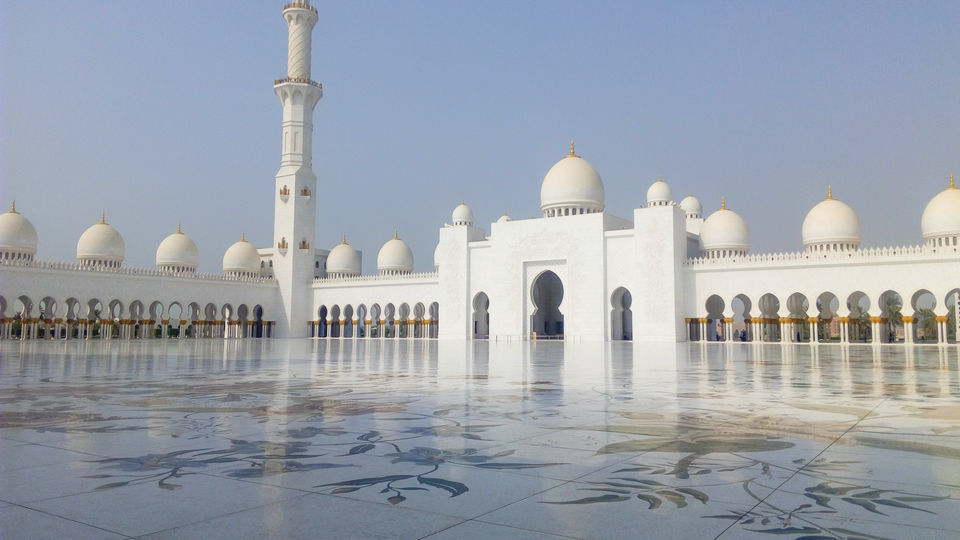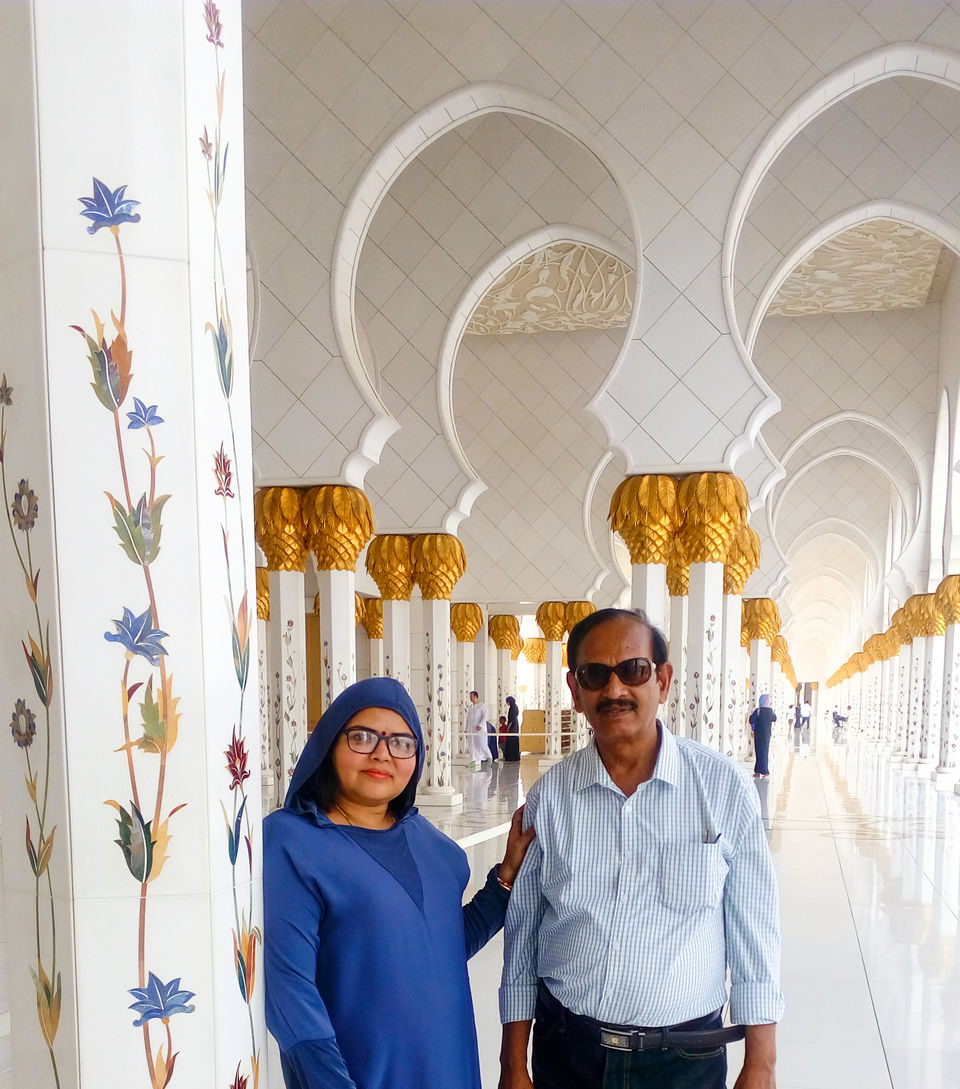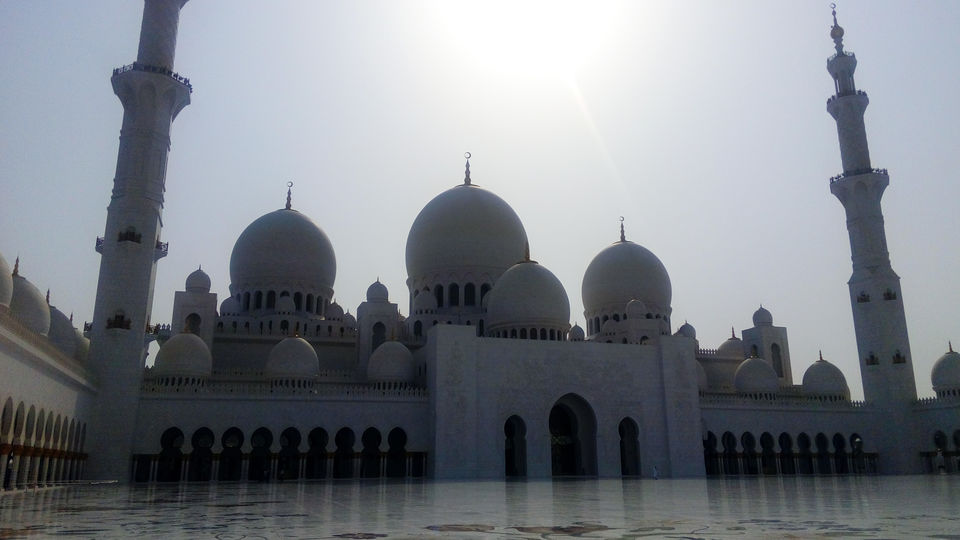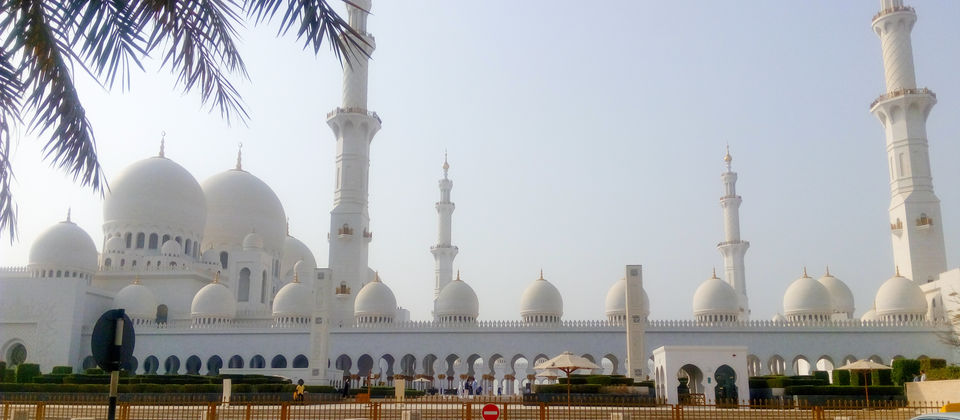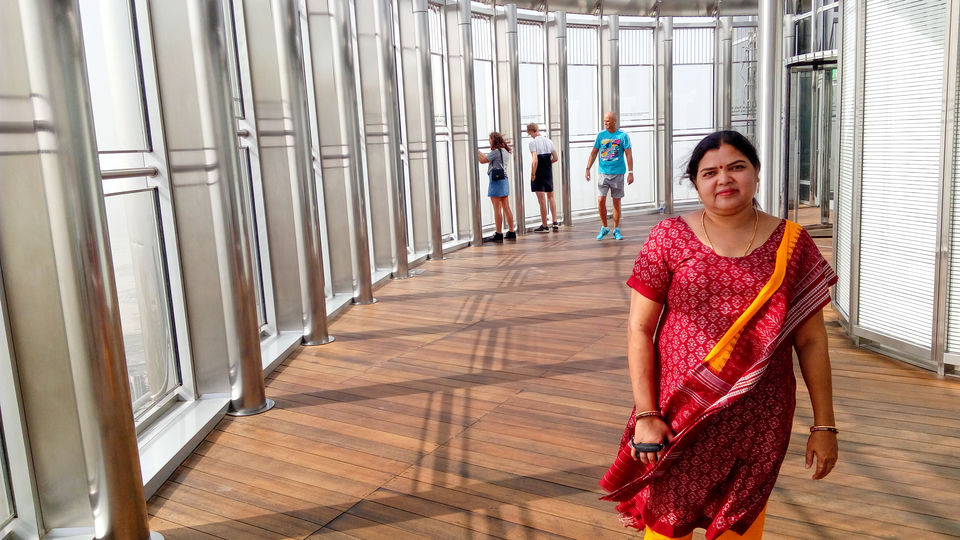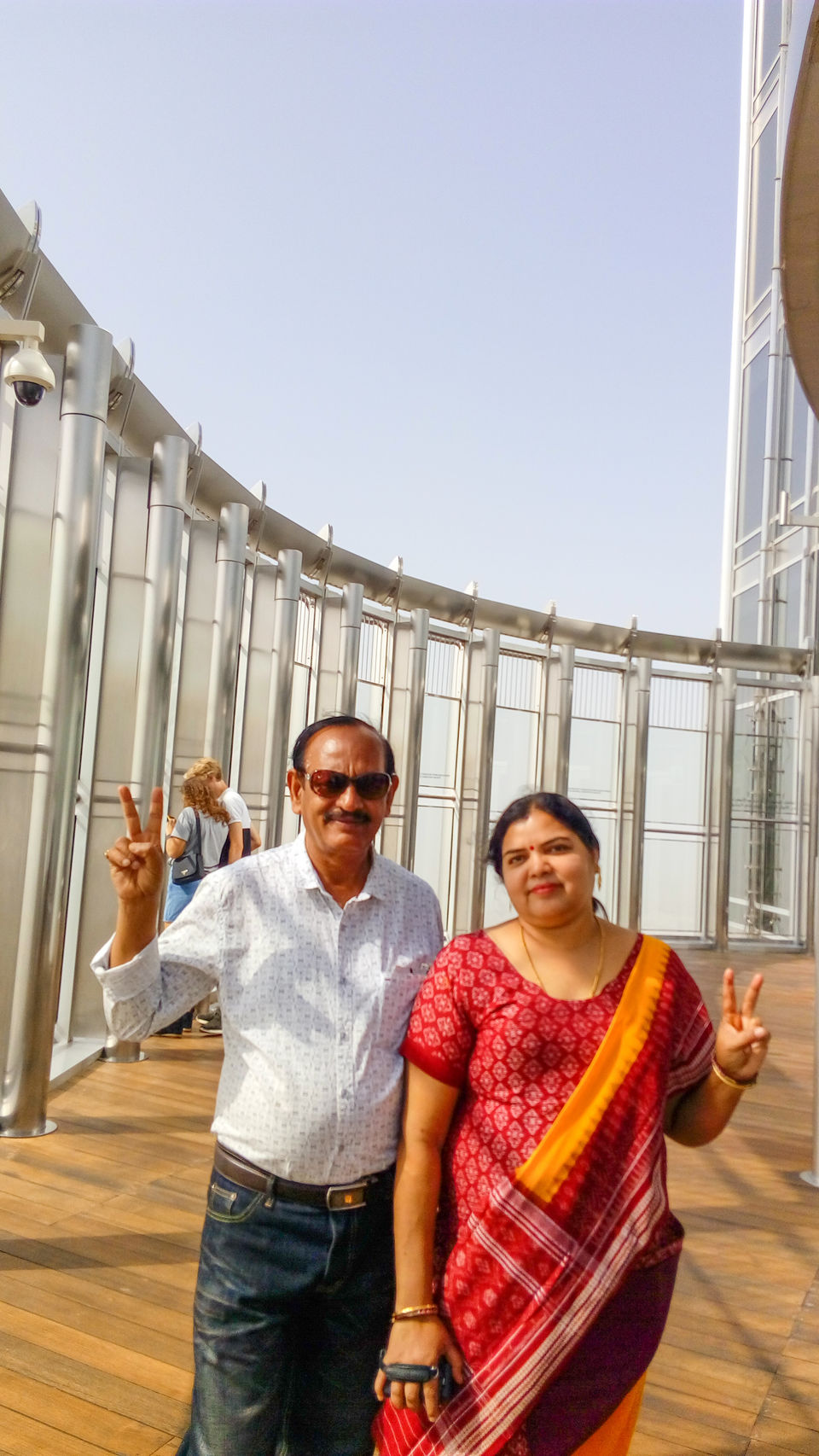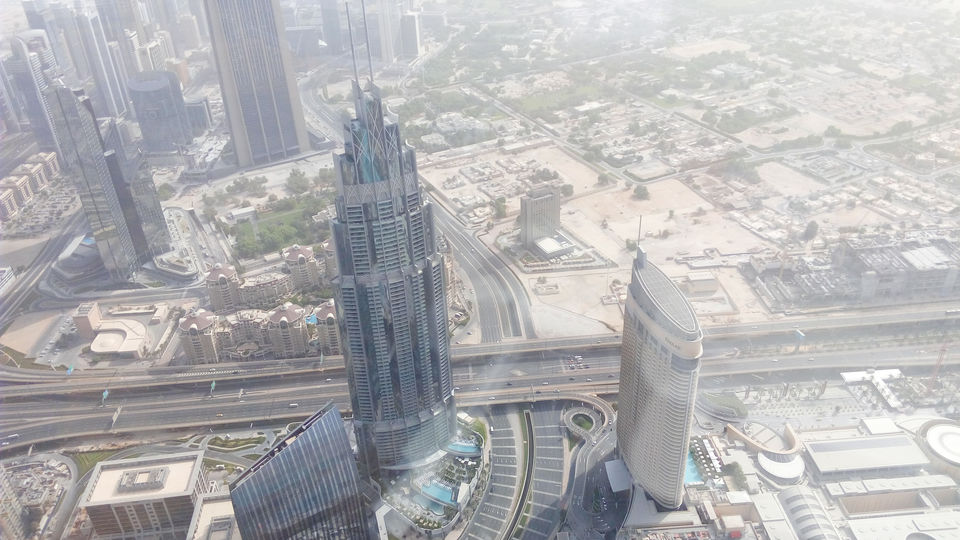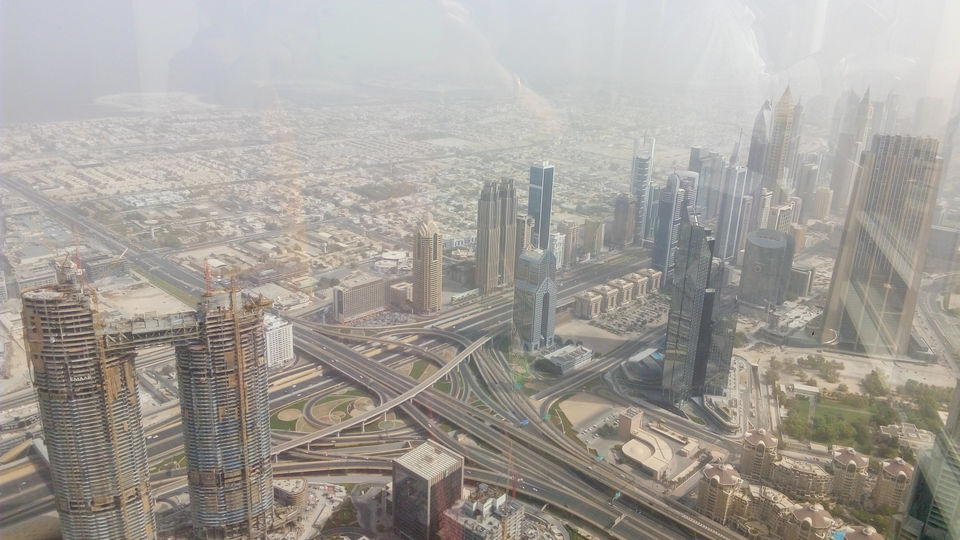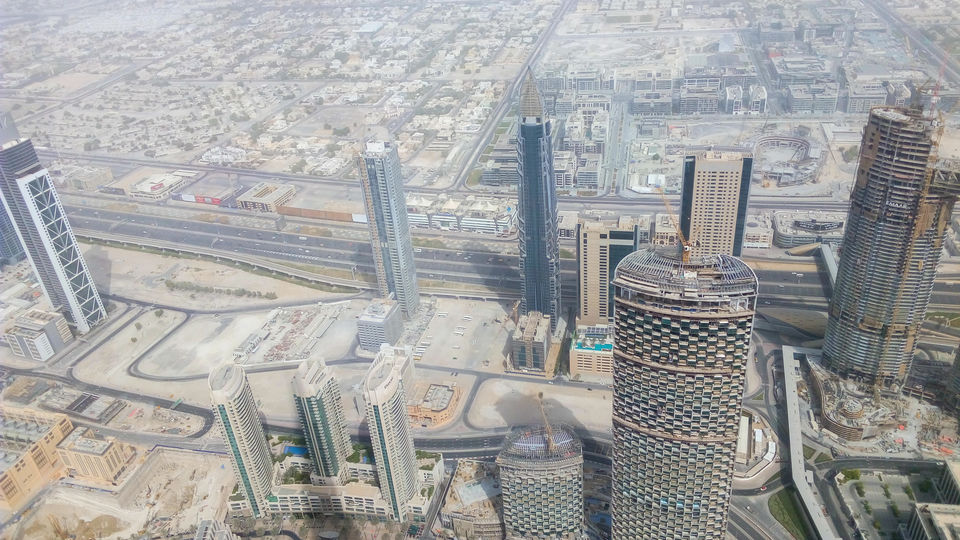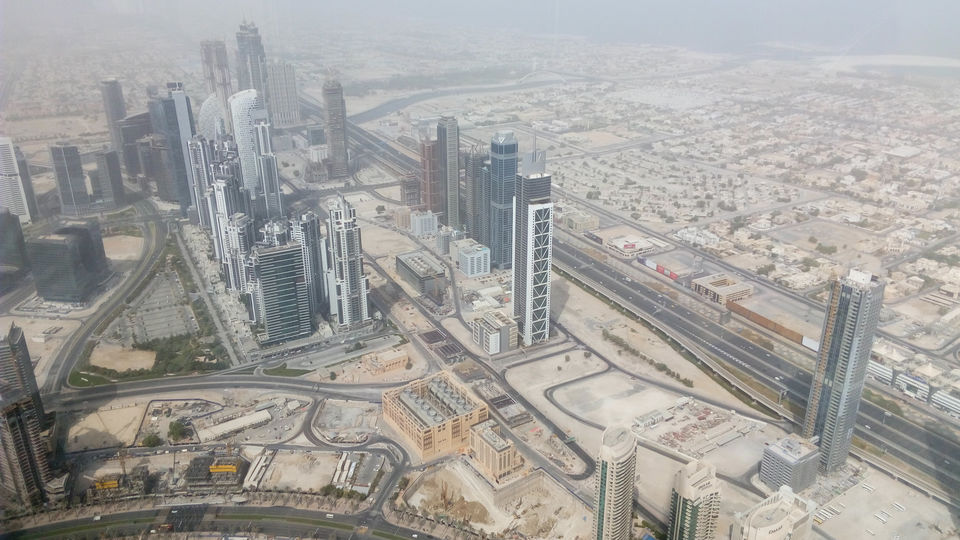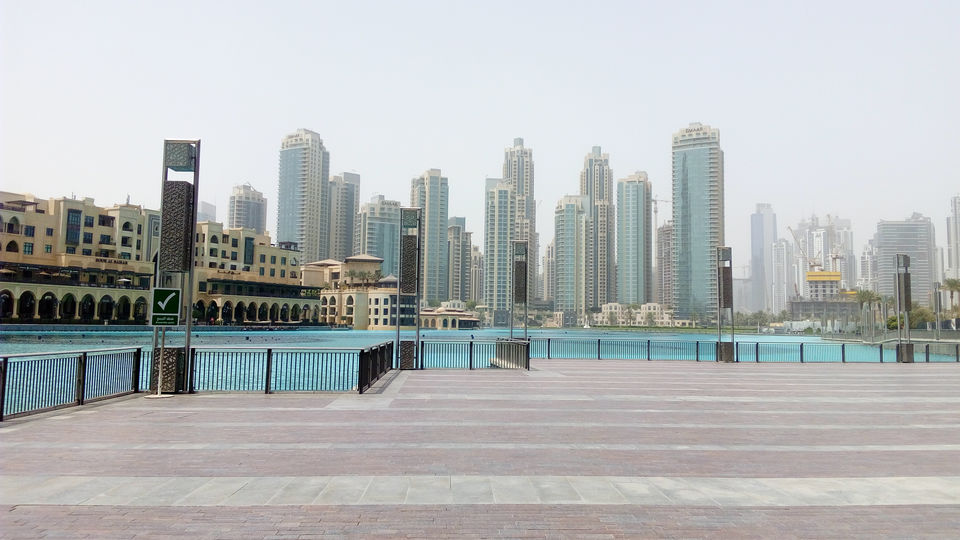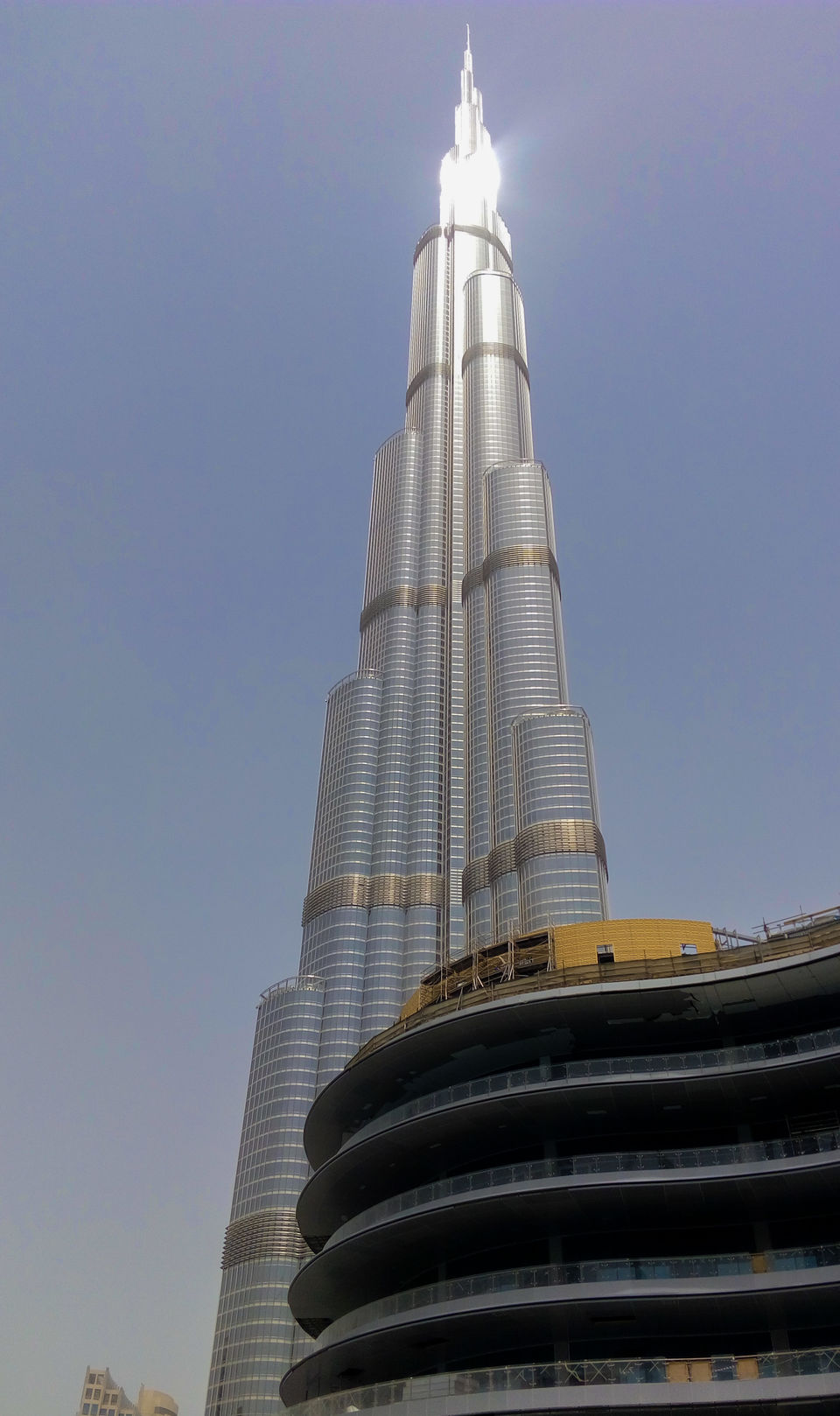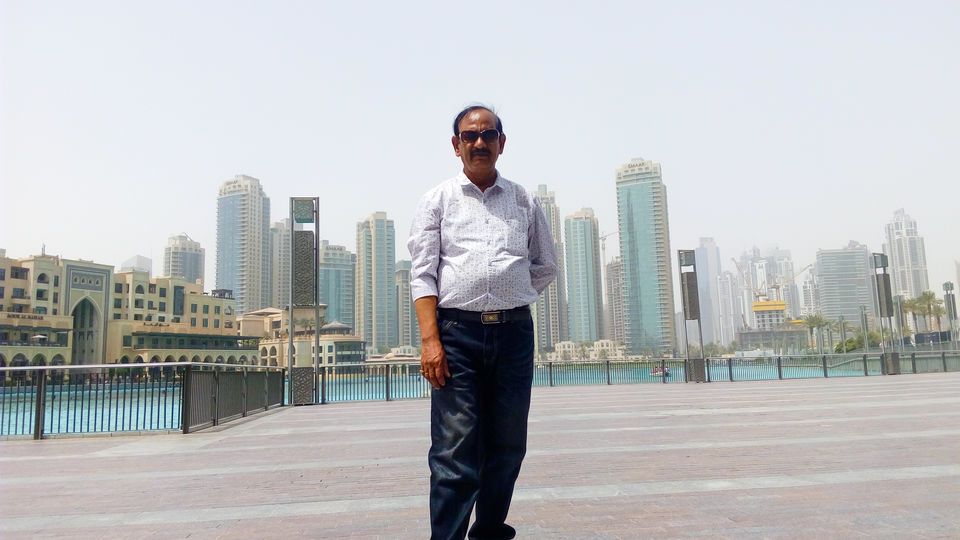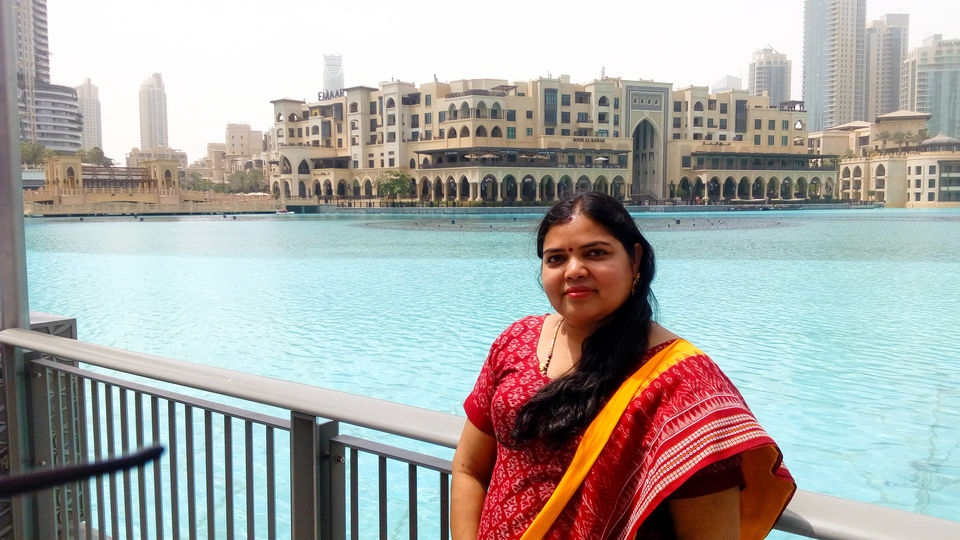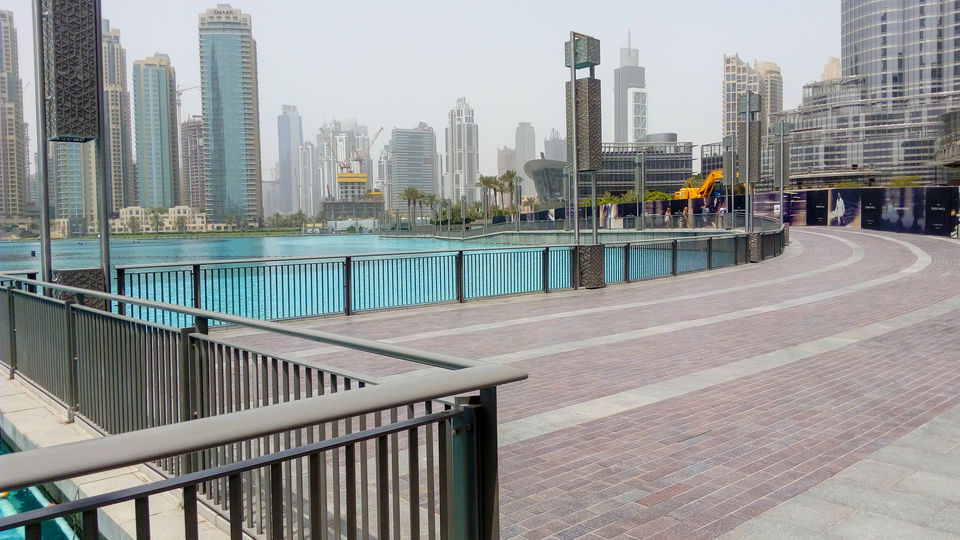 Day 4 – Atlantis Hotel + Miracle Garden + Gold Souk + others
This day started off lazily, with only the Atlantis hotel the prime target for the Day. They had a conversation with the tour agency and was advised to go through Metro to enjoy the view of the Palm Island, to Atlantis hotel. They went to Atlantis hotel to enjoy the Palm Island. After returning, they went to the Miracle Garden to spend some time, before going for their ultimate love – GOLD. They ended the evening by visiting Dubai mall and Deira.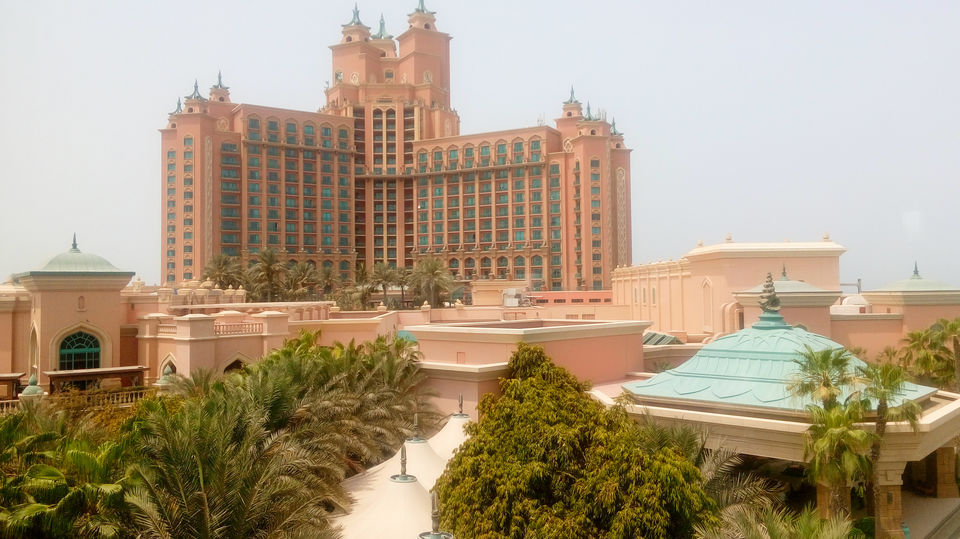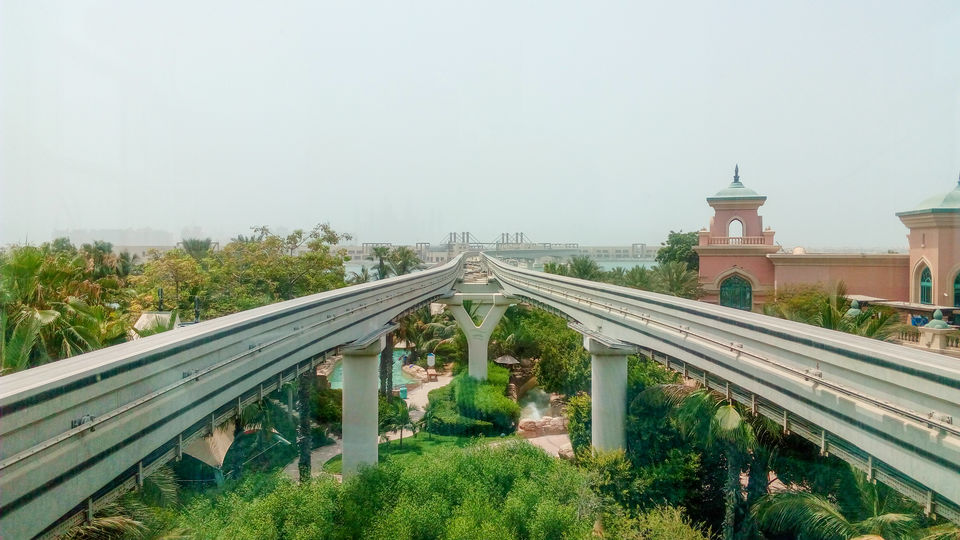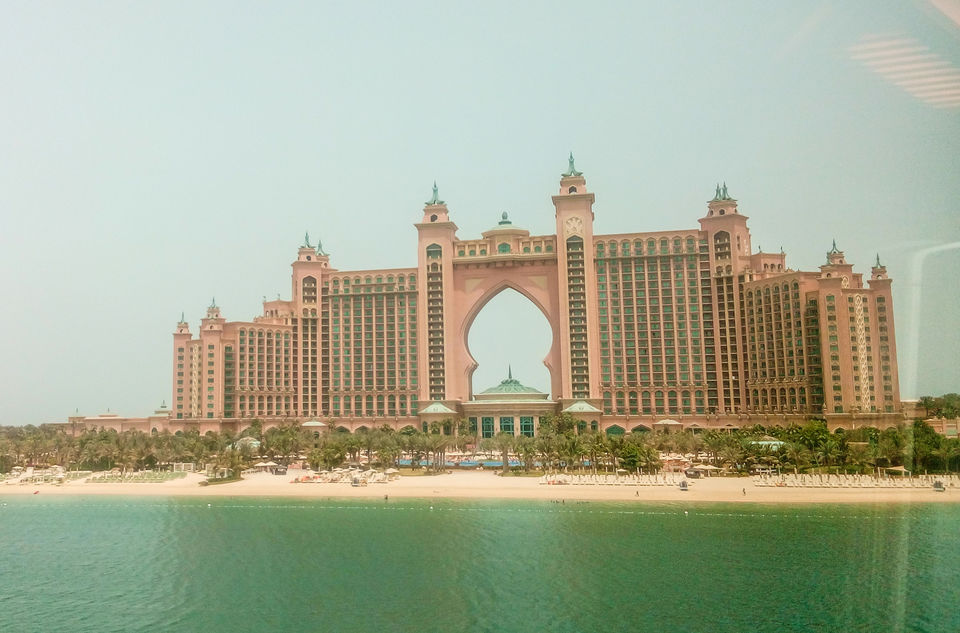 Day 5 – Burj Al Arab + Others
The last day was kept in reserve to cover Burj Al Arab and some other famous places like Mall of the Emirates and other markets before leaving Dubai at night.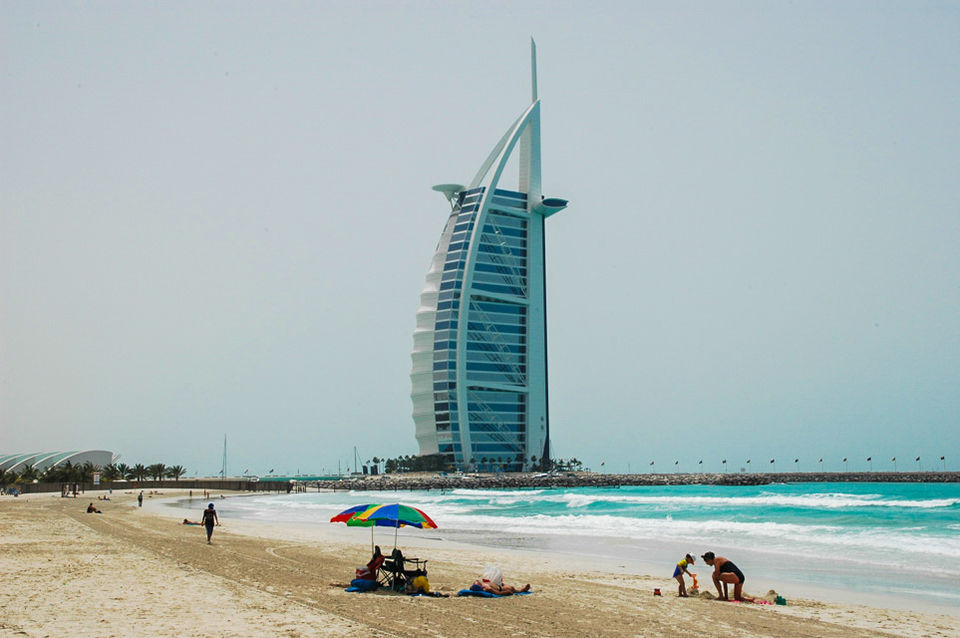 While going back, I booked their flight, with a long layover(21hrs) in Cairo. They reached Cairo around 6 in the morning. And on inquiry at the counter, they were provided with hotel [any layover/stopover greater than 6hrs are provided with the hotel in EgyptAir]. They went and had their breakfast before leaving out to explore the city, especially the Pyramids. They booked a taxi (25$ per head) to cover the Pyramids and other places. They visited the Giza Pyramids, Egyptian Museum, Al Azhar Mosque, and some markets famous for perfumes. In the evening they returned to the hotel and checked out to the airport at late night. They reached Addis Ababa the next morning.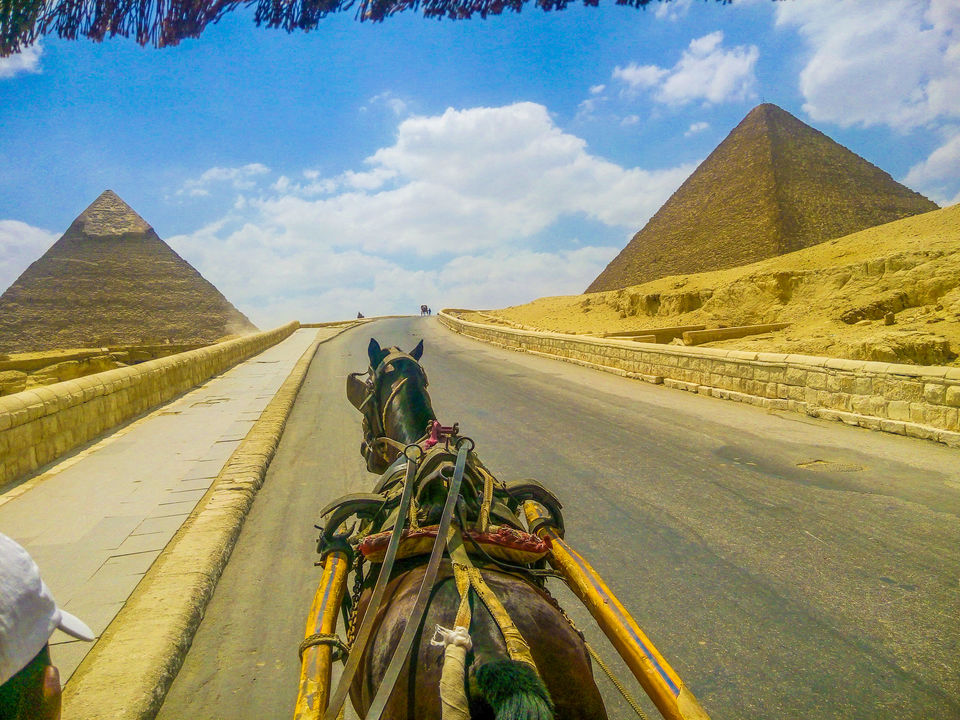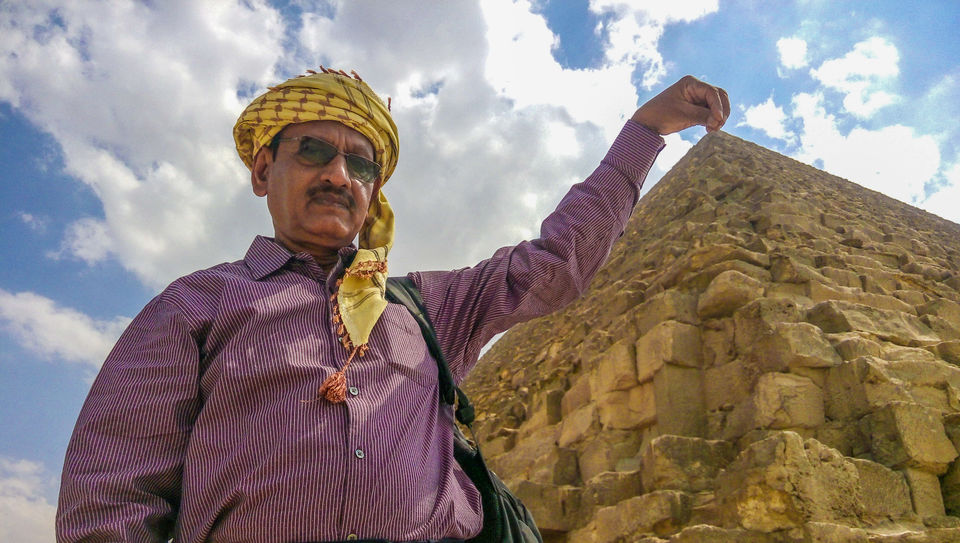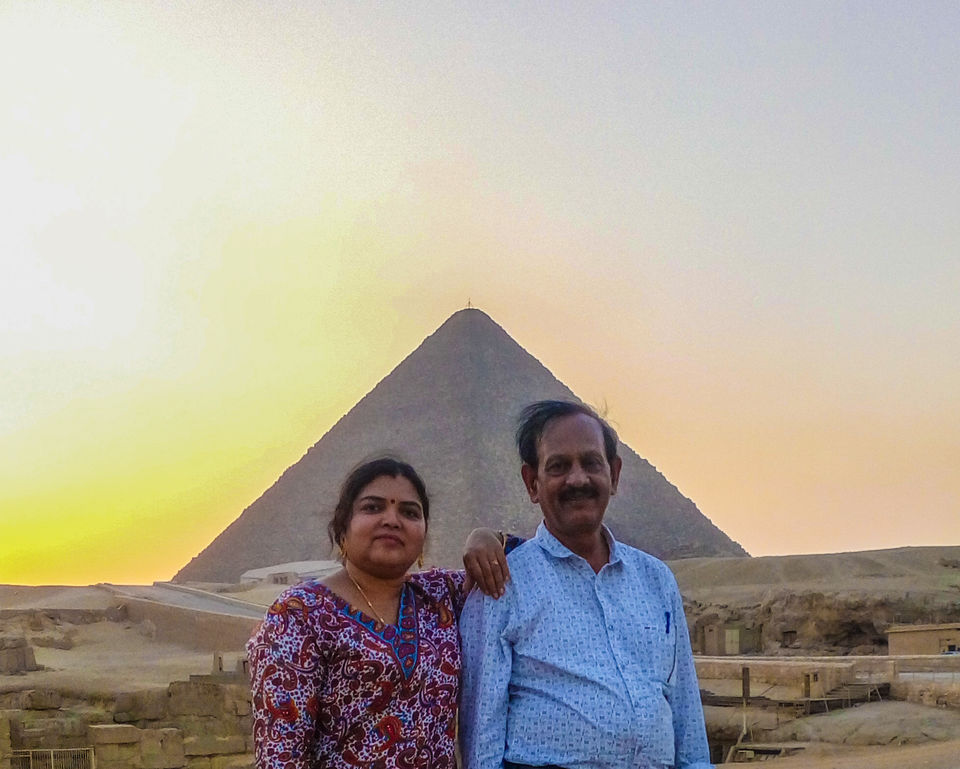 Some tips –
1. Book flights online, around 7-8 weeks before the scheduled departure, in incognito mode, early in the morning or late at night, to ensure a lower price.
2. Check itinerary online that different agencies offer. After a fair Idea, create your own itinerary.
3. Get the lowest prices for any trip online. Contact the agencies online to strike a deal. [We got a discount on partnering with them for 5 trips]
4. Book hotels preferably through Airbnb to ensure safe, comfortable, economical and at beautiful locations. Same may be available in other sites also, but prices may vary.
5. Visa through embassy may take more time than through agencies.
6. Book a home-stay so that one can prepare food at night. It is costly to have regular dinner and lunch outside for every meal, and having one but a full heavy meal is the mantra for economic sustenance. [especially for vegetarians]
7. Prioritize the places that you want to cover, cause every nook and corner of the city is damn beautiful.
8. No restriction on apparel, feel free to wear anything, even bikinis in beaches. Be covered properly in Mosques, especially women.
9. Water is an essential element and a costly one at that too. It is better to purchase 5L water or a dozen of bottles for cost effectiveness.