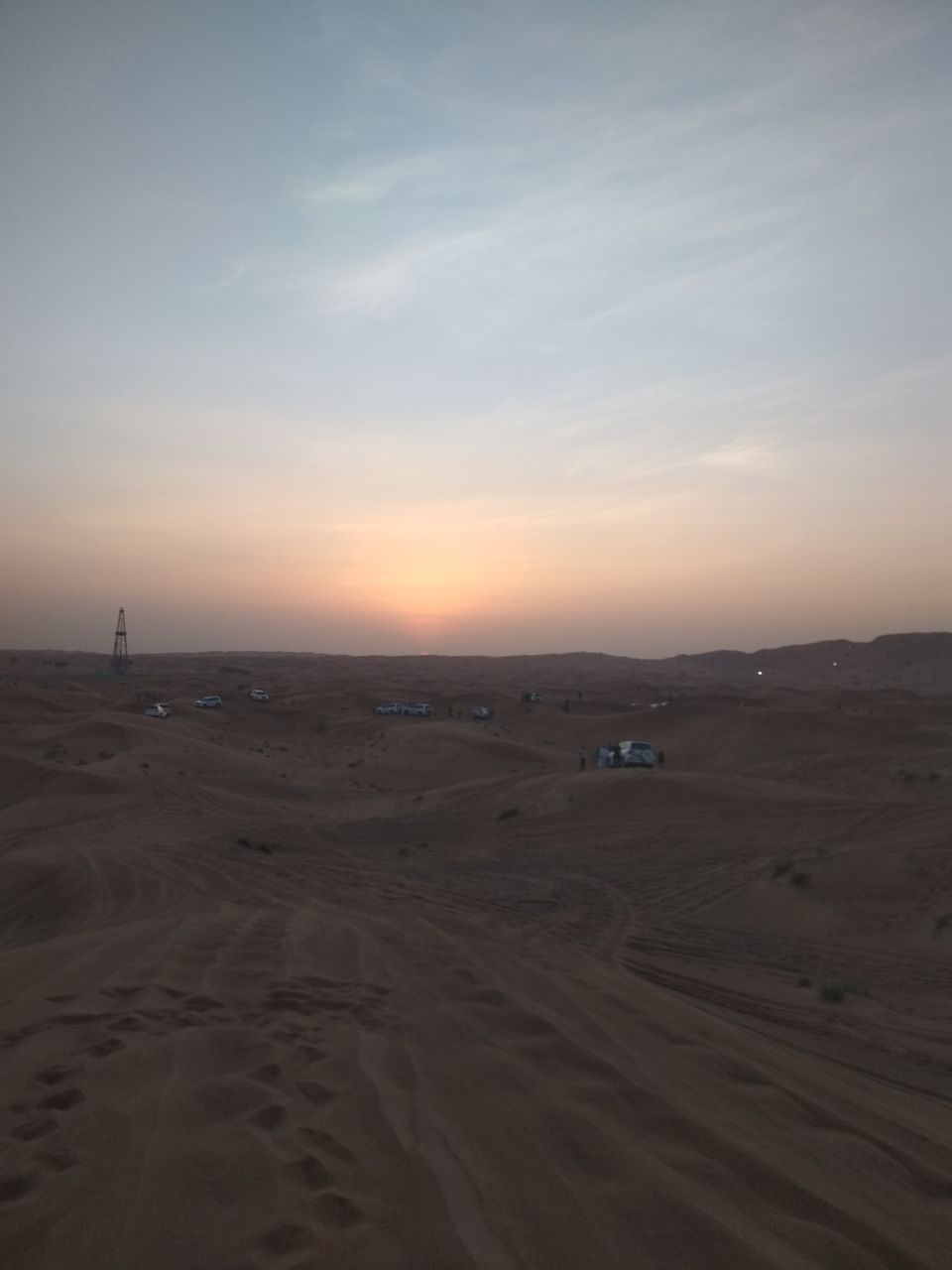 Pragya Singh
Follow Following Unfollow Pragya Singh
Sign in to follow this author
Travel enthusiast and strategic HR domain apprentice looking for opportunities to learn and grow.
Our anniversary was approaching, hence our annual anniversary ritual of visiting foreign lands to discover and explore ourselves vis-à-vis the world. Time constraints forced us to look at someplace nearby and we finalised Dubai, the city of gold. Now it's been some time since I've been married, so no need for holding hands and doe-eyed-minute-long-eye-contact with husband dearest. And Dubai seemed a perfect destination.
The glittering Dubai with the biggest mall, tallest building, biggest screen, biggest aquarium, biggest automated fountain et al with all its glory was a desert town just a few years back, but with the discovery of gold (both solid and liquid) within a few decades it became the sin city of the middle-east. No wonder with so much to offer it'll be hard to keep a check on self.
But a little far from the humdrum of the city, amidst the soft desert sand, local Emiratis run recreational sports activities which has become the showstopper of my Dubai visit. The Desert Safari.
I remember Sayeed, the local emirati driver from Arabian Nights LLC who drove us from Dubai to the outskirts of Sharjah for sandbashing, telling us that he loves driving on the sand as its effortless for him but driving on the road, that's a different story. And believe me, was he not a pro on sand!! The man definitely felt one with the sand as he made the car dance on the dunes to his driving ministrations. I'm a fan for sure.
Well coming back to the desert safari, it includes a ride from your place of stay for a ride to the desert for sand bashing in Sharjah with a short pit stop at a local store where you can buy souvenirs. After the sand bashing and sunset view in the desert, you are taken back to Dubai to a desert camp with live barbecue, grill, sumptuous array of dinner options, belly dancing, tanoura show, henna application etc. As the night sets, you are taken back to your hotel after an exquisitely delightful day. The tours can be booked online ranging from Rs 2000 for 30-45 minutes of sand bashing to Rs 30,000 for a private safari experience inclusive of desert camp.
Before we started the sand bashing experience, Sayeed asked us to enjoy the desert and take pictures while he deflated the tires. This I came to know was crucial to decrease resistance from the sand and to ease driving. Once we settled Sayeed asked us to secure ourselves with seat belts. And then it began. The most exhilarating experience of my life. The car almost took 90 degree turns and I couldn't help but recall a few Rohit Shetty films with gravity defying stunts alongside praying for my dear life and yet wanting the ride to continue. For 45 minutes I experienced the most amazing car stunts, sometimes thinking that's its my last moment. But I sure did survive to tell the tale. Thanks to the pro. I wish I could elaborate and explain what I felt, but you have to do it to experience it. Pun (un)intended.
Once the sand bashing was over, we drove slowing visiting a oil refinery in the area and a racing camel shed with five adult camels and two baby camels. Though I've seen quite a few adults at home in India, the baby camels looked adorable, they were so lively with such sweet eyes that I wanted to pet them. Sayeed told us that a good race camel costs up to $2.5-3 million (Rs 17 Crores approx) and the crown prince recently bought one himself for the price. No wonder I dropped my petting plan in an instant, what if I have to shell an exorbitant amount just to touch a camel.
As we were ready to leave the sun started to set and me and hubby dearest were left amazed. The last rays gave a cosmic orange glow to the sand, sending goosebumps across my body. No man-made marvel can compare to nature.
Then we went offsite to a big camping area managed by Arabian Nights LLC for a gala of a night, where we danced the night away near the bonfire and had one of the tastiest and choicest of meat options available. Even the vegetarians had a delectable choice of salads, dals and biryanis. With a small costume and souvenirs shop, I couldn't help but buy including a bottle ladled with sand with my and my husband's name inscribed alongside camels walking through the desert.
In between we also went sand surfing, quad biking and for a short camel ride. Now quad biking was fun, as I zoomed past with hubby across the desert I felt so good. But as all good things have to end, so did the desert safari. I had to bid adieu but not without a promise to visit again.
Travel enthusiast and strategic HR domain apprentice looking for opportunities to learn and grow.
Looking for more of the latest headlines on LinkedIn?
Discover more stories