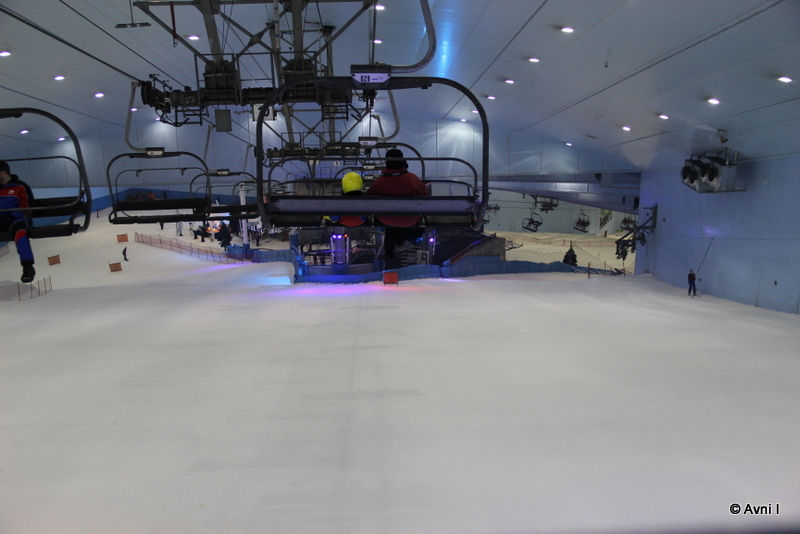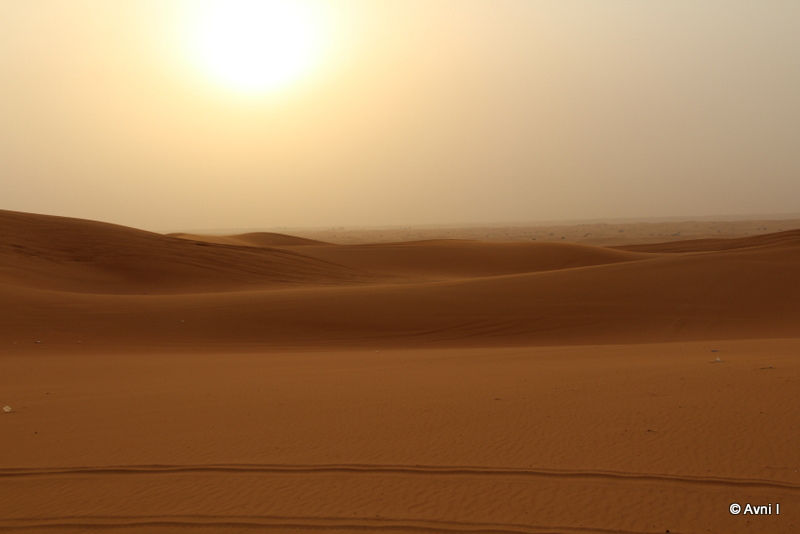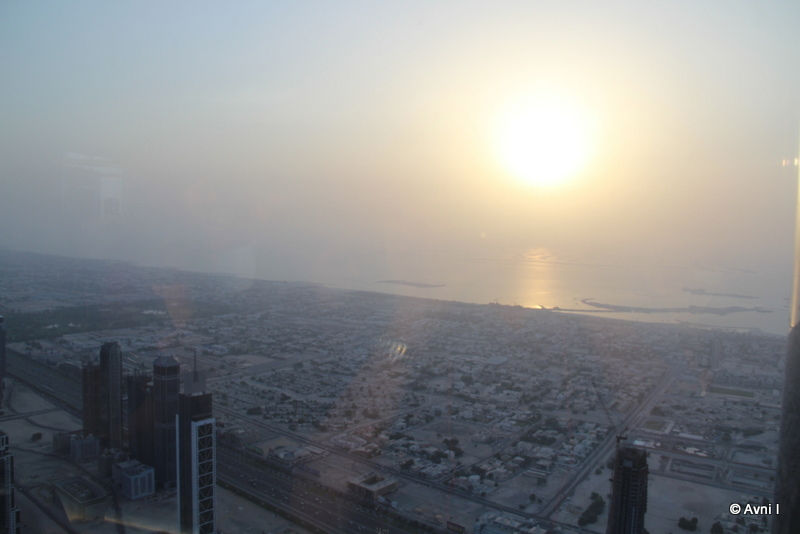 I know, I know… Dubai in just 4 days? How is that possible? How am I going to cover it in just 4 days? This is just what you are thinking. But don't worry, you can always look at a Dubai travel guide to make your plans and prioritize the places you shouldn't miss. 
All I had was 4 days of break and deciding which destination to visit, was a task. Dubai is not a place you can get enough of it even if you have a week's time. Destination was picked impromptu, stay was sorted, tickets got booked, and visas sorted and there we were ready to fly to Dubai.
Like we know Dubai has a desert climate and as we decided to go in mid Aug got us wondering. But then we dint let that cancel our plans and we went ahead with the trip in extreme summer. The temperature when we landed was close to 40 °C. But then there is ac everywhere, (90% of the country is air-conditioned) so at no place you will feel the heat.
As always we did fly in budget airlines, as I would prefer to save for some crazy shopping. Our stay was taken care by Club Mahindra's new property - Arabian Dreams Deluxe Hotel Apartments. Mind you it is unlike their resorts. This is a service apartment stay. Located close to Al Karama metro station and 30 minute drive from the airport. There are no restaurants or room service available. Like I said, unlike the other properties. We had booked a 1BHK apartment for us. The apartment was very spacious, clean and very comfortable. There are quite a few restaurants around the property and they happily deliver food to your apartment.
Let me tell you more about Dubai before I write about my trip.
As I said Dubai in August is generally not a good idea. The best time to visit Dubai is October to March. The summer months are usually from May to September / October. Light rainfalls occur during December to March and this is of course the most favorable time to visit, even the Dubai Shopping festival is in these months. In the end, there is never a bad season if you want to holiday.
Now about my trip, it was for 4D / 5N. Just like everyone, we also wanted to cover the best and most in these 4 days. Luck was our side. As we went to Dubai a week after Ramadan, all the malls were open till 2am. Yes 2am! So the day was spent sightseeing and nights shopping.
Here is a list of Dubai to do things, which of course we did cover-
Burj Khalifa
Desert Safari
Ferrari World (Abu Dhabi)
The Dubai Mall
Ski Dubai (inside Mall of Emirates)
Jumeirah Beach
Atlantis The Palm
Dubai fountain (inside of The Dubai Mall)
Dubai Aquarium (inside of The Dubai Mall)
My 4 days in Dubai –
We landed at night. Headed straight to the apartment and slept. We knew we have 4 long days where we won't get much time to rest.
Day 1 – After breakfast (a continental breakfast which CM out sources), we headed to Al Karama Metro station (zone 6). Am in awe with the infrastructure. Awesome connectivity in less than 15 years. Whereas in India we are still struggling with potholes.
Just for the experience we travelled till the Jumeirah Towers station and back to Dubai Mall station. Today our entire day was to be spent in the Dubai mall and Burj Khalifa. We were to see –
Dubai Mall
Aquarium
Burj Khalifa
Dubai fountain
Till noon we spent window-shopping at Dubai mall and then we went to the Aquarium. It has one of the largest tanks in the world and for sure it's massive. The acrylic walkthrough was small though. I loved the aquarium in Singapore, this one was a bit of let down in those terms. We had bought the tickets online, before we reached Dubai. I wish I had not bought those tickets beforehand. As the viewing panel is visible from outside. Anyways we did a small glass – bottom boat ride. Again I was a bit disappointed. But then it was now time for Burj Khalifa.
Burj Khalifa – The entry is within The Dubai Mall. Always buy the entry ticket online well in advance. On the spot ticket is for 400 AED, but if bought online then it is 125 AED. A 360 degree view from 124th floor, sheer awesomeness. One thing they lack there is some activity. Let's say for example, in Auckland they have the tallest building as Sky Tower. They too have a 360 degree view form I think between 60-70 floors. The observation deck has a glass bottom, which is something crazy. Sky tower even has a sky walk and sky jump.
We went at the top of Burj Khalifa at approximate 5 pm. Evenings are the best as you can watch the sun set (about three minutes between the time of the sunset on the ground and the sunset on the top) and also get to see the city sparkling with lights. We spent some time there and headed back to the mall.
Tired with all shopping, we went to our apartment after having our dinner in the mall food court.
Day 2 – We started early today too. Our day plans included –
Atlantis The Palm
Desert Safari
To reach Atlantis, one has to take a metro till Mall of the Emirates station and then take a taxi to the Palm monorail. Yes the Palm islands have their own monorail.
Atlantis has a waterpark along with the hotel and a small marine park which is called the Lost Chambers. Lost chambers, is in line with Dubai aquarium. As a day before we had been to Dubai Aquarium, we had a similar feeling. As we had a lot of time constraints, we did not enter the Atlantis. Most of the restaurants need prior booking. We walked around the Atlantis and enjoyed the view.
We then took back the Palm Monorail and headed to Mall of Emirates for our lunch. We had to be back to the apartment by 4 pm for our Desert safari pickup. We had booked our safari prior to landing. We got in touch with Lamha tours and they arranged the desert safari for us.
As the clock struck 4, they picked us up. A 40 minute drive and all you can see it sand. After a quick halt where the driver deflates the Tyre and gears us up for bumpy sand dunes ride. A 20-minute ride was bumpy as hell, but great fun. At one point you see so many cars around doing the same bumpy drive. This is not to be missed ever. No matter how many times I would visit Dubai, this will always be there in my to do list. After a 35-40 minute ride, the driver takes us to a spot in the desert where we would be served dinner, hooka and there would be some local entertainment (belly dance etc.)
We were dropped back by 9.30, just then we asked the driver if he could drop us at the Dubai Mall. Like I said, a week after Ramadan the malls were open till 2 am. Experience shopping at midnight. This evening we splurged. Phew back to our apartment and waiting for another long day to take over us.
Day 3 – Wow! We have got a date with SPEED today. Yes SPEED. We are heading to Abu Dhabi. To the FERRARI WORLD. Speed and Color Red is all I am going to see and experience today. One needs a day here. So our entire day would be spent in Ferrari world.
We started at 7 am and went straight to Al Ghubaiba Bus Station. There are buses to Abu Dhabi every 15 minutes. We wanted to take the bus just to experience the drive. It takes 2 hours to reach Abu Dhabi in a bus, 45 odd minutes if you drive / taxi. Once you reach Abu Dhabi bus station, one has to head out on the other side of the road to catch a connecting bus to YAS Island. Yes YAS island is where there is the YAS water park and Ferrari world with plenty of hotels around.
We took a taxi from Abu Dhabi bus station and in around 20 minutes we were at Ferrari world gates. The FWorld was just about to open for the day, they have a count down like 10, 9 ,8 ,7…0 the Ferrari world is now open. Looking at the cars which I can only dream to drive…makes you the Alice in wonderland.
Ferrari world has a few awesome rides, shows and plenty of activity for kids. The biggest attraction they have is FORMULA ROSSA. This is what their website says about it –
The Thrill of Rosso
Blast away on the fastest rollercoaster on the planet! Strap yourself into the F1™ cockpit, hold on tight as you feel the acceleration of 240km/h in under 5 seconds and discover what 4.8Gs really feels like. You'll launch 52 meters into the sky before flying through chicanes inspired by some the world's most famous race tracks. Cross the finish line with an adrenaline rush worthy of a Grand Prix – screams of joy and excitement can be heard from the other side of the park! Needless to say, you'll have to wear safety goggles for the duration of the ride, just like every other racer that takes on Grand Prix speeds.
Need I explain more? Phew this was the 1st ride in the park and for me too. I decided to go for it immediately. My friends with me were initially reluctant, as we saw a few people and a few rides, it was fast..FAST… So I went in alone, buckled myself up. If you are alone, your turn comes up fast. I was called in as soon I got in to the queue. It was a life time experience. Then we went in for a couple rides / activities all day long with Veg. Indian lunch as a blessing.
It was close to 5 pm when we planned to head out and get back to Dubai. This time we took a different route. We took a cab up to Dubai metro station – Ian Batutua (45 minute drive) and then a 15 minute metro to Al Karama.
Now that we reached back early, we decided to get fresh and head out to explore the most famous 1st copy market – Meena Bazar. Any brand, any product, they are sure to have the 1st copy of them. We went just to experience and walk through the market, though we did land up shopping crazy. For dinner we straight went to Dubai Mall again, as l mentioned before they are open till 2am.
Day 4 – Our Last day here. Last 3 days went by in a split second. As this was the last day here, we wanted to make most of it. So we went straight to Ski Dubai, Mall of Emirates. Being a Sunday, it was bound to be crowded. We took our snow park tickets, collected our heavy jackets and shoes and entered the snow park. From a close to 43 °C (outside) to 20°C (in the mall) to -1° to -2° C, all in 1 hour. We took the ropeway up to the slope. Wonderful experience and yeah our hands were freezing after throwing snowballs on each other.
Something about the Ski Dubai -
Ski Dubai is the first in-door ski resort in the Middle East that offers an amazing setting to enjoy skiing, snowboarding, as well as a host of other winter activities. Young or old, there is something for everyone, from the casual visitor who just wants to enjoy the alpine ambience of the Snow Park to the sports enthusiast keen to tear down the slopes. Ski Dubai is a unique mountain-themed attraction that offers the incredible opportunity to enjoy snow in the desert.
Post this we shopped around the mall, had an awesome lunch at the food court and then back to the apartments to collect our luggage. It was time to say goodbye to Dubai.
Though it was just 4 days in Dubai, I feel I have seen so much in this little time. From desert to snow, from high rises to man-made islands to the tallest man made structure. Amazing infrastructure, loving people without the fear of being cheated in any ways, it was one beautiful trip.
It is one place I know I will keep visiting again and again…